Stockholm Concert Hall
After looking at the Royal towers, I return to Sveavagen. The massive grey building on the right side of the street is the Stockholm concert hall (Konserthuset), but this is the back of it, where the ticket offices are located.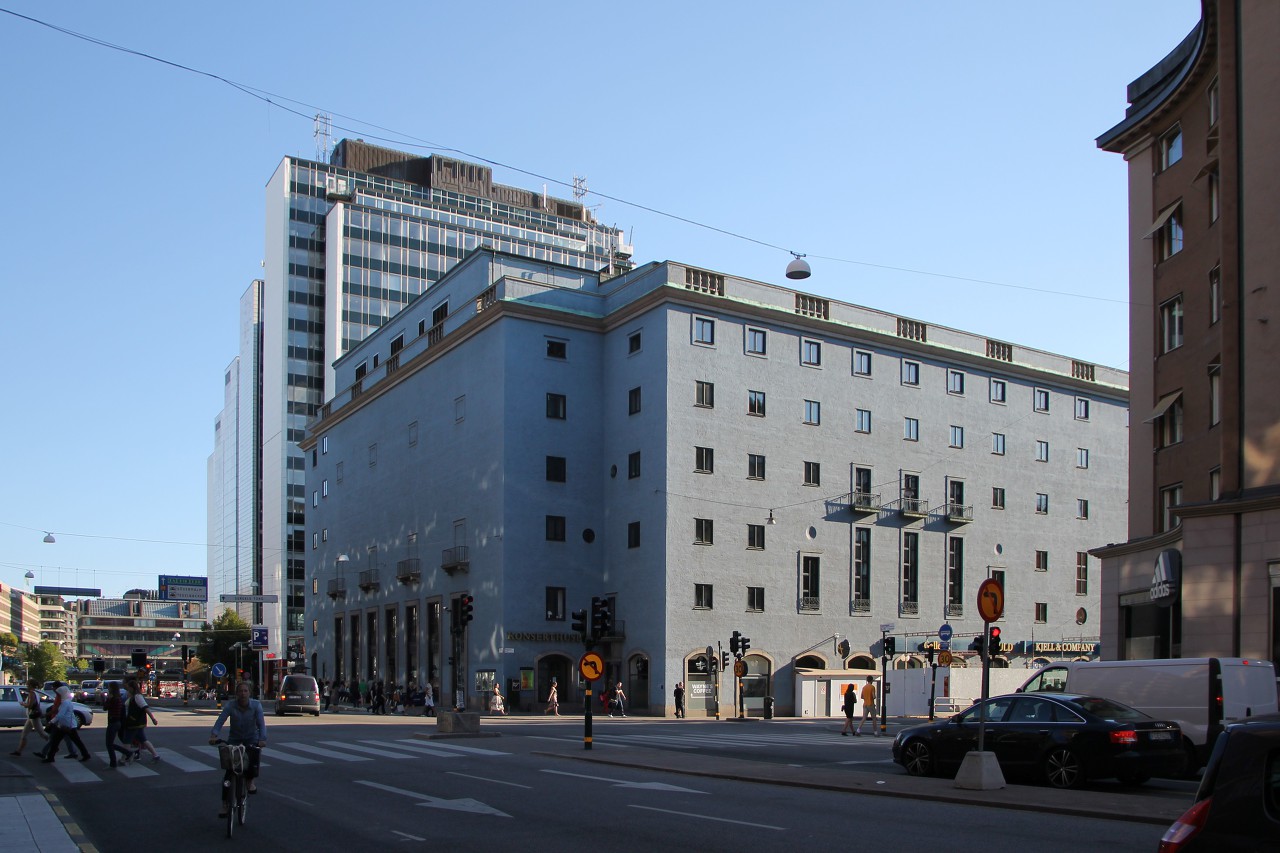 The main facade overlooks Hötorget square and looks more elegant, though very strictly. The building was built in the neoclassical style in 1926 by Ivar Tengbom. The main staircase is decorated with the Orpheus Fountain.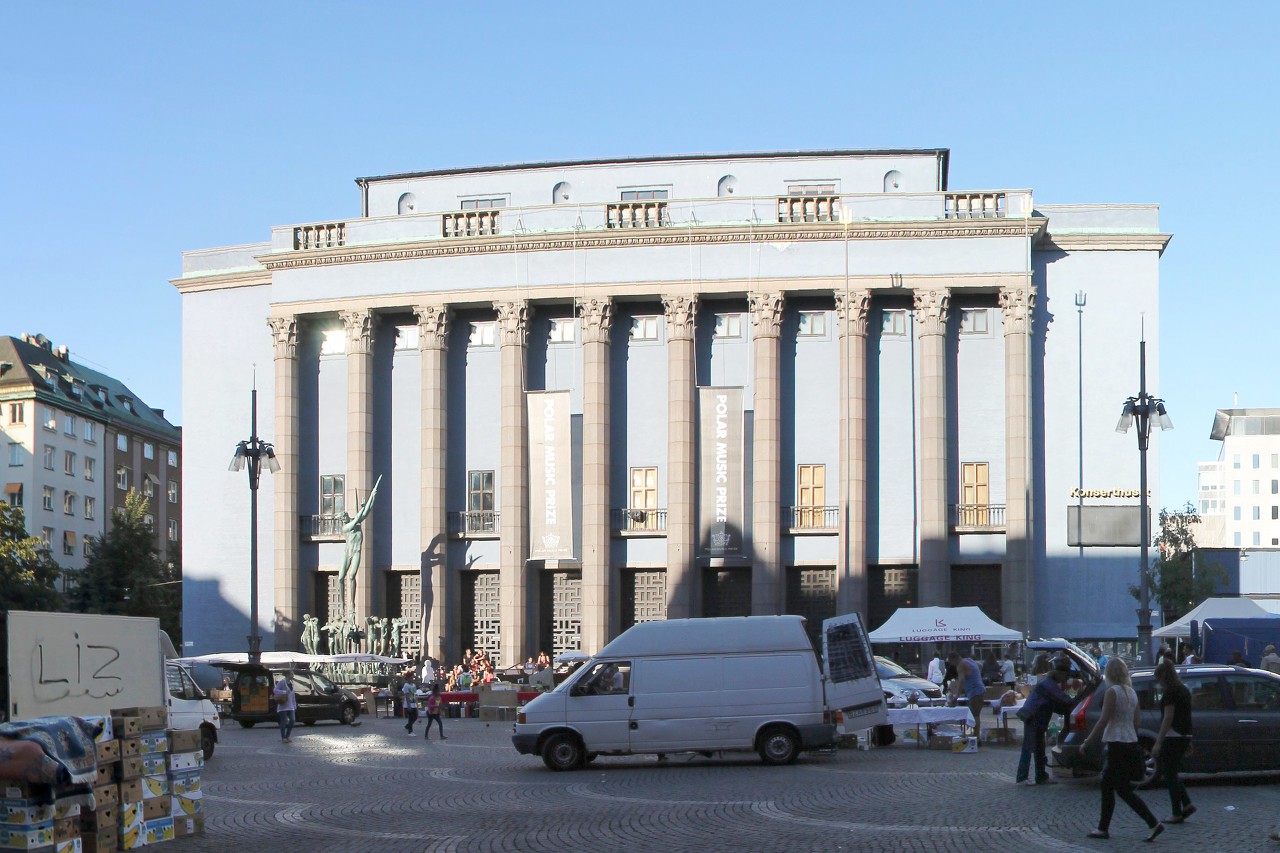 The concert hall is the base stage for the Royal Stockholm Philharmonic orchestra Every year, on December 10, the king of Sweden presents the Nobel prizes in physics, chemistry, physiology and medicine, literature and Economics, and since 1989 it has hosted the Polar Music Prize award ceremony, established by former guppa ABBA Manager Stig Anders. The first winner was Paul McCartney.