Tunnelgatan and Luntmakargatan, Stockholm
A block from Frederick's сhurch, Sveavägen intersects with Tunnelgatan street, which leads to the the Brunkeberg Tunnel (Brunkebergstunneln). The pedestrian tunnel passes under the rocky rise of Brunkebergsåsen, which separates the Central streets of Norrmalm from the Estermalm district. Construction began in 1884 under the direction of engineer Knut Lindmark, in memory of which you can see a medallion above the entrance to the tunnel. Construction was difficult due to the abundance of ground water and massive buildings above the tunnel track. The tunnel was inaugurated by king Oscar II on 9 June 1886. Now it is not only an element of urban infrastructure, but also a tourist attraction. You can ride a bicycle through the tunnel.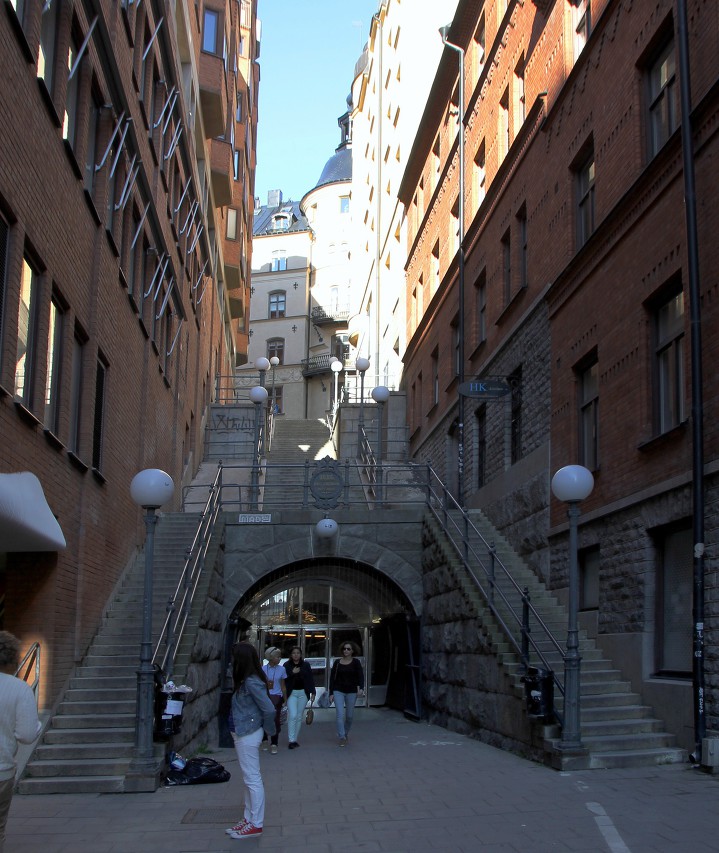 At the corner of Luntmakargatan and Tunnelgatan stands an obelisk, which, according to some "experts", is installed at the site of the murder of Olof Palme. However, the text on the memorial plaque says that the owners of the property on Lunkmkargatan street in 1987 at their own expense equipped it, planted trees and built 5 lanterns. This obelisk is nothing more than street lamp in the Art Deco style, and these lights can be seen on all intersections Luntmakargatan. The mysterious murder of a popular politician took place at the corner of Sveavegen and Tunnelgatan, there is a memorial plaque on the pavement at this point, unfortunately, I passed it.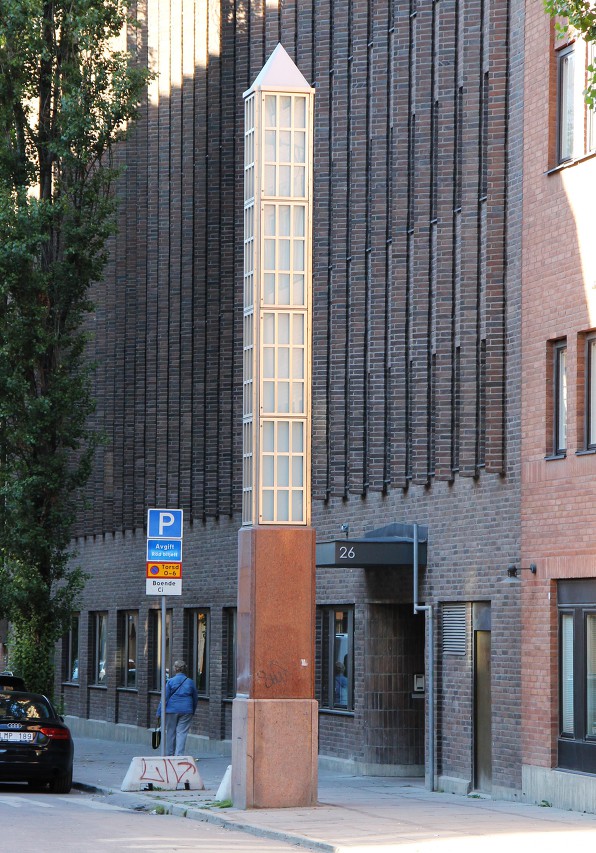 Luntmakargatan street runs parallel to Sveavägen and since the 17th century was considered the beer center of Stockholm, there were several large breweries. In the second half of the 20th century, production moved to the suburbs, now there are office, retail and residential buildings. In the northern part of the street there are several shops selling Chinese consumer goods, residents of Stockholm call this area Chinatown.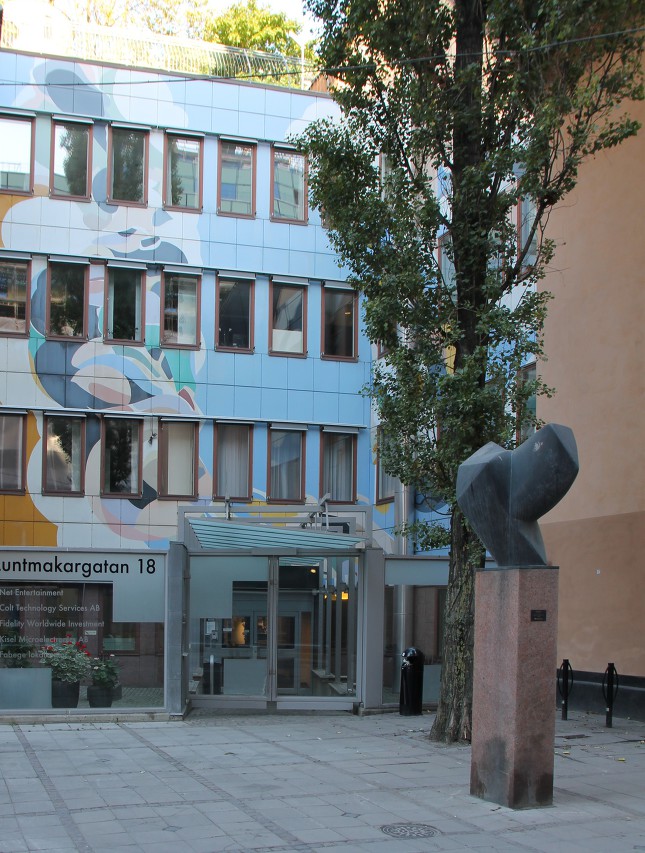 On Luntmakargatan, a stone's throw from Tunnelgatan, in front of the leovegas casino there is an avant-garde Arriba sculpture by Veikko Keränen.