Kungstornen buildings, Stockholm
Two blocks from Tunnelgatan, at the Stockholm concert hall, Sveavegen street intersects with Kungsgatan (Royal street), forming Torget under Kugsgatan square.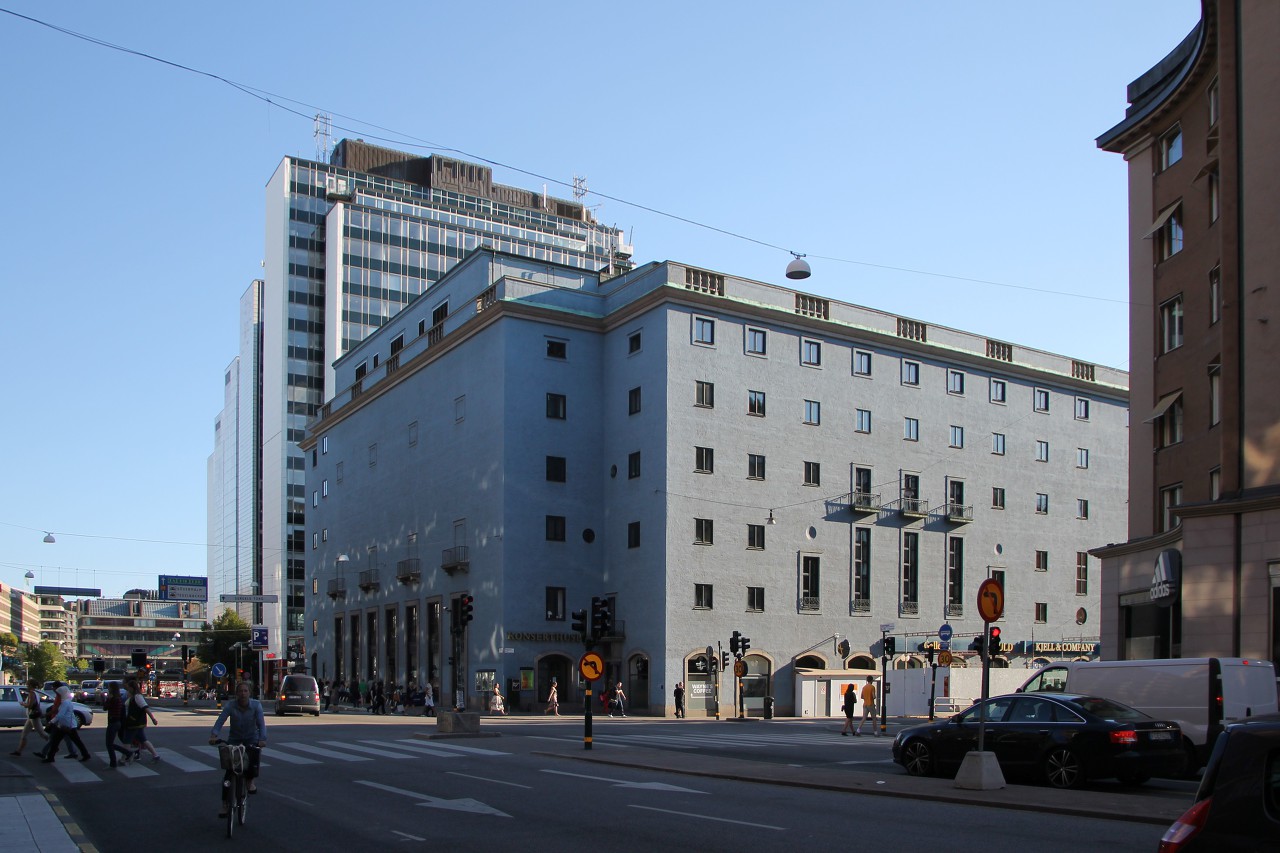 Turning left on Kungsgatan, we will see a pair of tall houses named Royal towers (Kungstornen). The 16-story North tower (Norra Kungstornet), 60 meters high, was built from 1919 to 1924. The author of the project Sven Wallander visited New York in 1920, where he got acquainted with the architecture and technology of high-rise construction, as a result, the building received a typical look for lower Manhattan.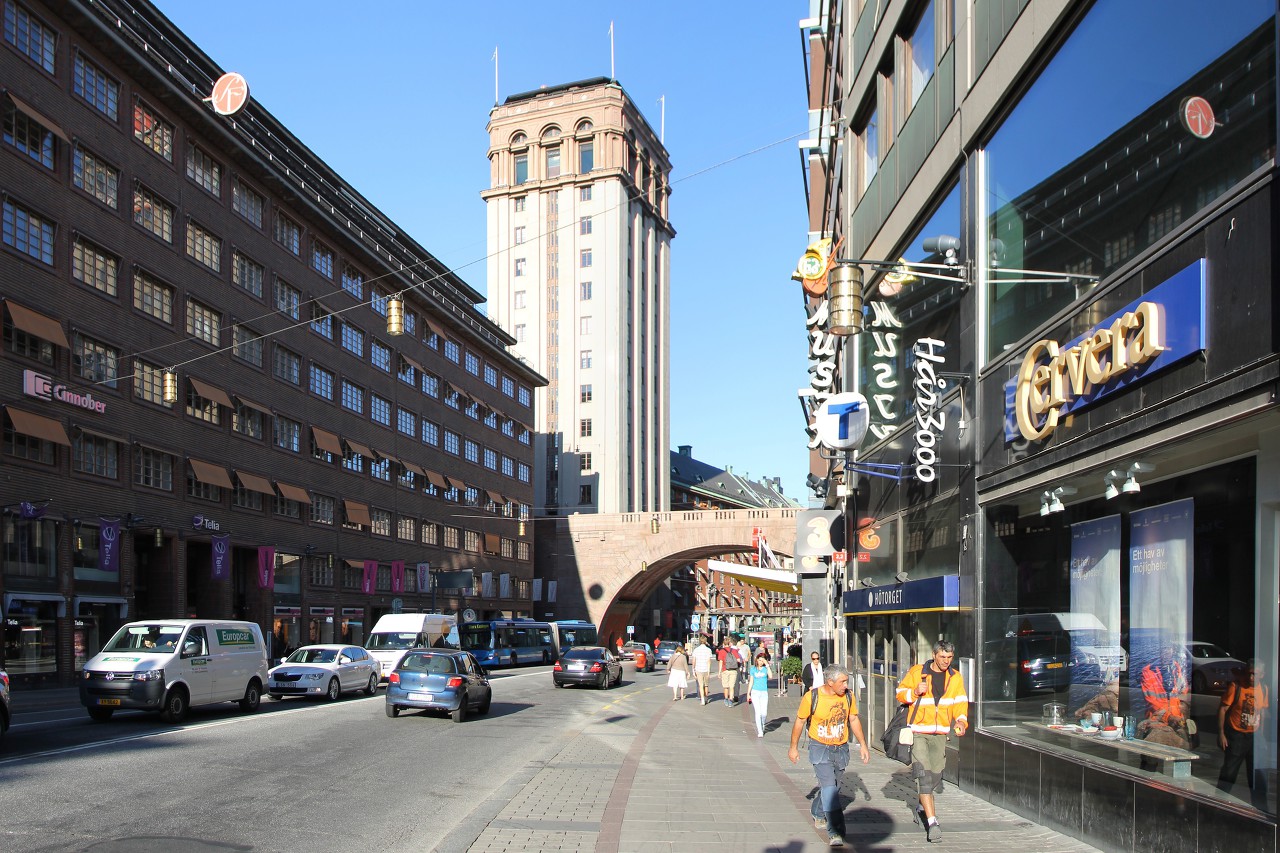 Construction of the second building (Södra Kungstornet, South tower) began immediately after the first one was completed and was completed in just one year. This building has 17 floors and a height of 61 meters, the author of the project Ivan Callmander.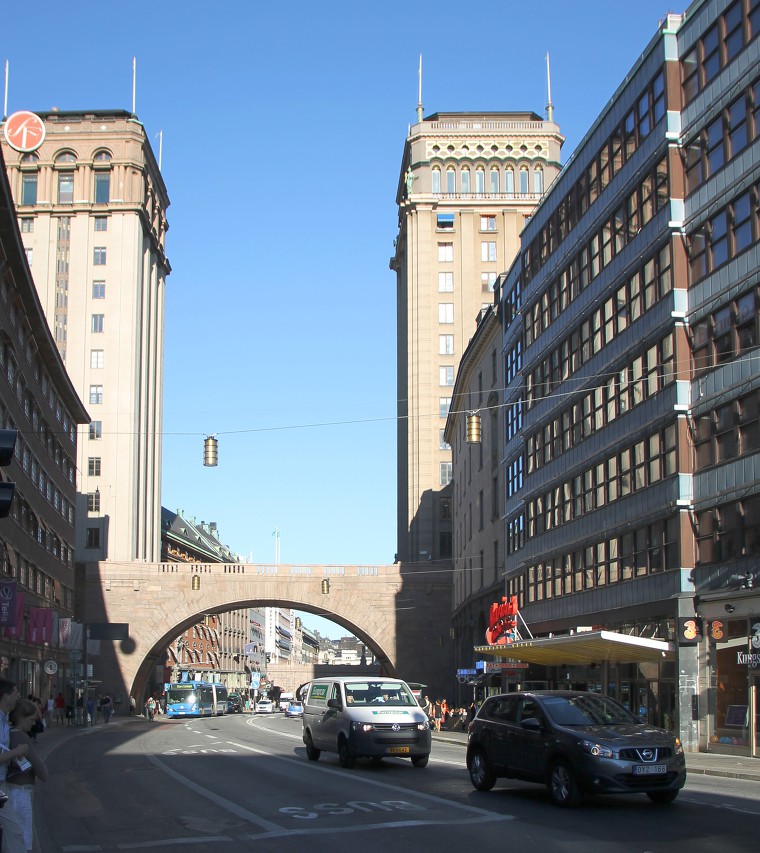 The upper floor of the South tower has features of the Art Deco style, designed by the artist Aron Sandberg: on the corner cornices we see sculptures depicting ancient gods: Fortune, Mercury, Neptune and Victoria, created by Aron Sandberg, arches of windows in the form of shells and corner turrets.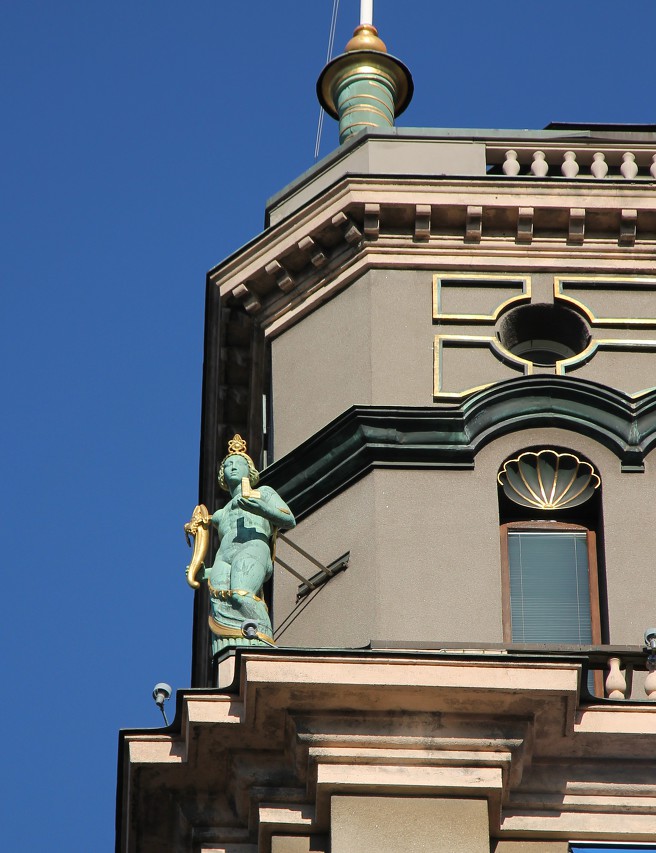 The Malmskillnadsbron bridge seems to be an integral part of the complex, but it was built a little earlier, in 1911, and very harmoniously fits into the ensemble of towers. The bridge is made of reinforced concrete and faced with granite slabs, has a span of 24 meters and a height of 5.5 meters.