Hötorgshusen Skyscrapers, Stockholm
On Sveavegen street, between the Concert hall and Sergelstorg square, five 72-meter office high-rises are lined up. The complex is called Hötorgshusen (Hötorg Houses). The buildings have 19 floors, so they can be called skyscrapers with a big stretch, but they have greatly changed the squat silhouette of the Swedish capital and quickly became a tourist attraction. The buildings were built between 1952 and 1966, and although they all look exactly the same, they were designed by different architects. The authors of the projects (from Hötorget square) David Helldén, Sven Markelius, Anders Tengbom, Lars-Erik Lallerstedt, Backström and Reinius. These are the first frame buildings with hinged glass facades in Sweden. An example to follow was the Leaver House skyscraper built in 1951-52 in new York and set a new style of office architecture.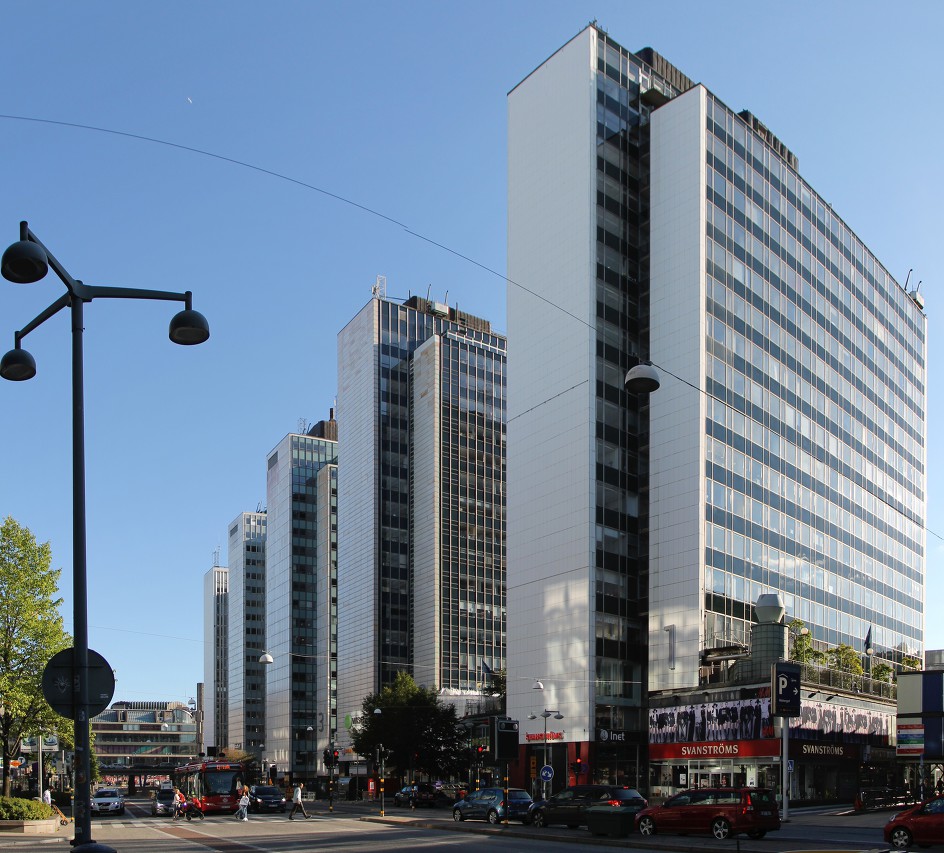 Several lower floors were intended for shops, and there were originally plans to connect all the buildings with external pedestrian bridges and galleries on all shopping levels, but this idea was abandoned for fear of vandalism directed against the rich glass display cases at night. The end of the 50s-early 60s were not the best years of the Scandinavian state, the time of the "Swedish economic miracle" was preceded by a period of high unemployment and crime in the 70s, when Sweden became a prosperous and safe country, the project was still partially implemented, and even the ground floors were covered with glass.
These buildings, as well as the ensemble of Sergelstorg square, undoubtedly gave the center of Stockholm an ultramodern look, but at the same time, critics are quite justified in noting that the historical buildings were destroyed. If in the cities of Germany and great Britain post-war urbanization was carried out in heavily destroyed cities, in Stockholm there was no need to put glass boxes in place of classical buildings. In most European cities new business districts have been built outside the historical part of the city.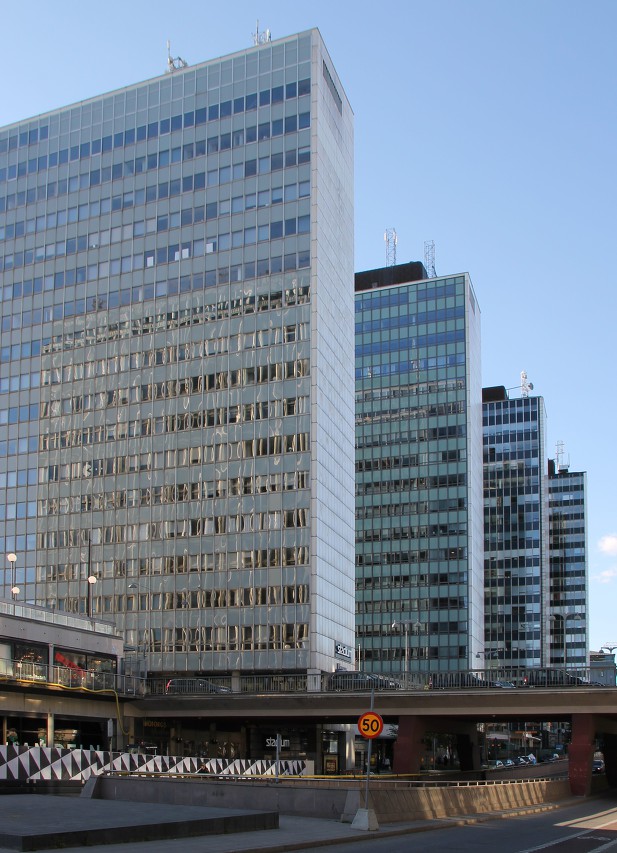 Passing along the opposite side of Sveavegen, you can see the avant-garde sculpture Sektorns mekanik - sektorers volym (Sector mechanics - volume of the sector). The author of this stainless steel creation Bertil Herlow Svensson, the sculpture was installed in 1999.