Sergels torg, Stockholm
Sveavägen street took me to the busiest square in Stockholm, Sergels square, named after the famous 18th-century Swedish sculptor Johan Sergel, whose workshop was located in the area. The first project to create a large public space in the shopping area of Norrmalm was presented in 1928, but the final decision was made only in 1961. The construction was completed in 1968, creating a single ultra-modern ensemble with high-rise buildings Getargspec. The authors of the project are Swedish architect David Helldén and Danish artist and mathematician Piet Hein.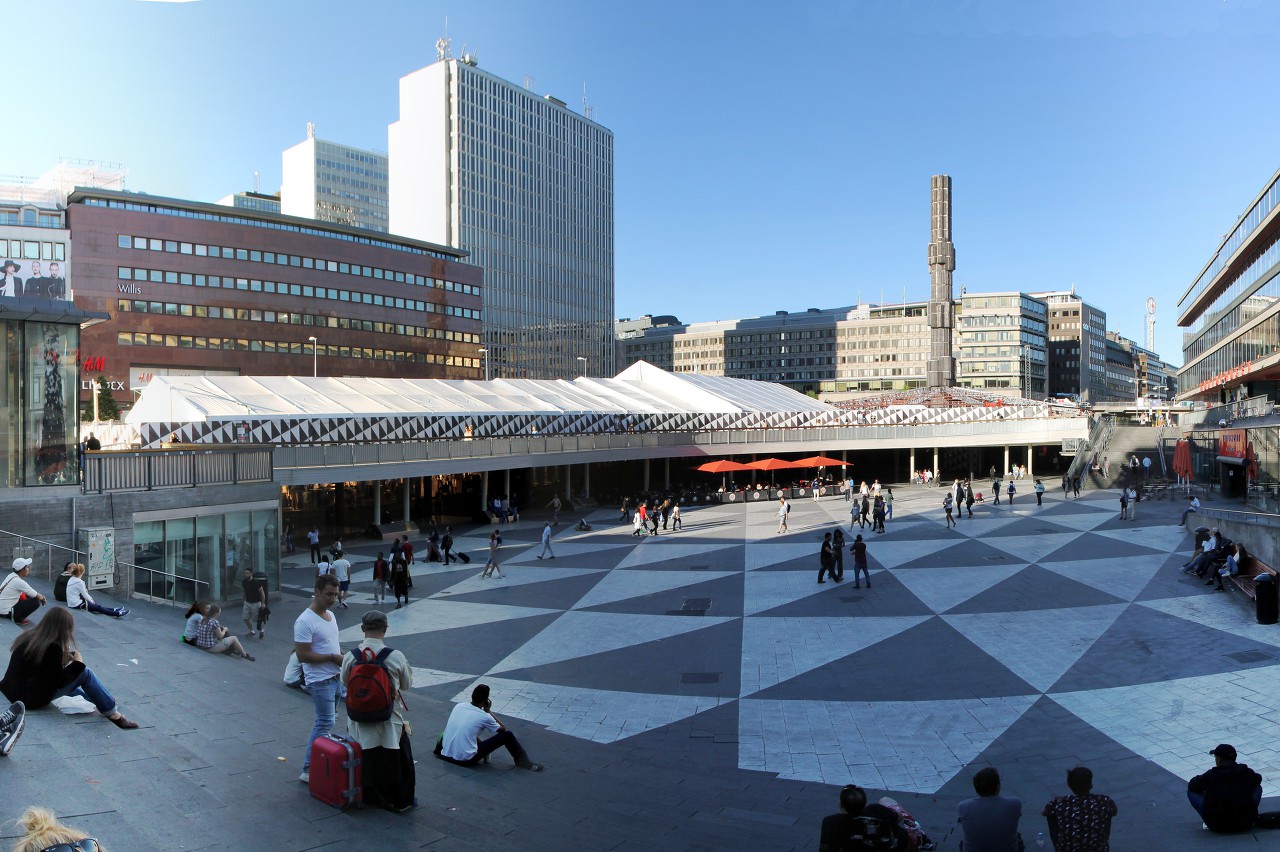 The main space of the square is buried almost 10 meters from the natural level of the surrounding streets and is called "Plattan". It is lined with dark and light slabs forming a geometric pattern of triangles.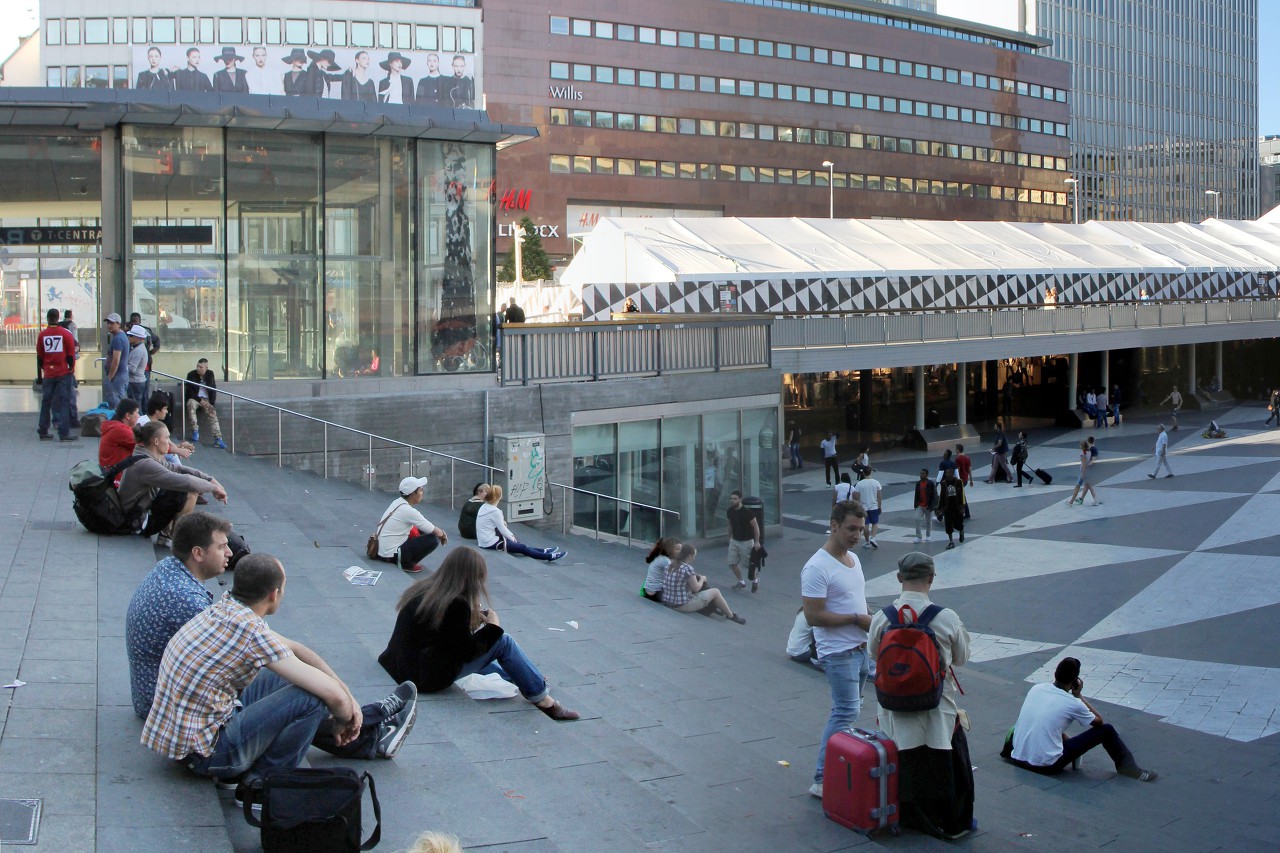 From the Drottinggatan street side, a wide staircase leads to the lower level of the square. to the right of It is the Cultural center (Kulturhuset), which houses the City theater, exhibition and conference halls, a library, and several restaurants.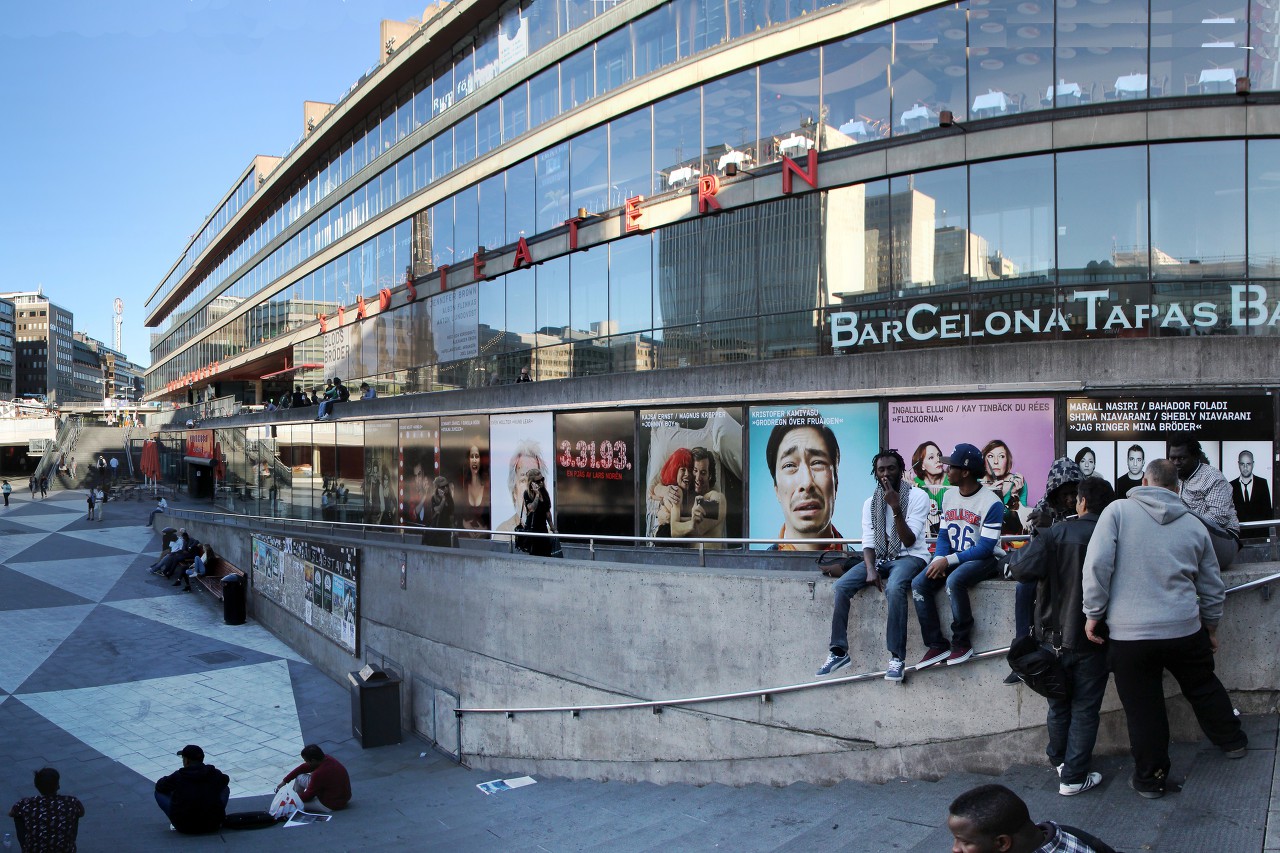 On the square there is a large fountain (Sergelfontänen), which has an ellipse shape in the plan. In 1974, a glass column was erected in the center of the fountain, designed by the sculptor Edwin Öhrström and given its name long "Crystal, vertical accent of glass and steel" (Kristallvertikalaccent), but locals often call this structure "pointer", "glass obelisk" or simply "stick". The column of 60 thousand glass prisms has a height of 37.5 meters and is very beautifully illuminated from the inside in the evening. In the original project, the author proposed that water jets would flow down the glass surfaces, but this was not implemented.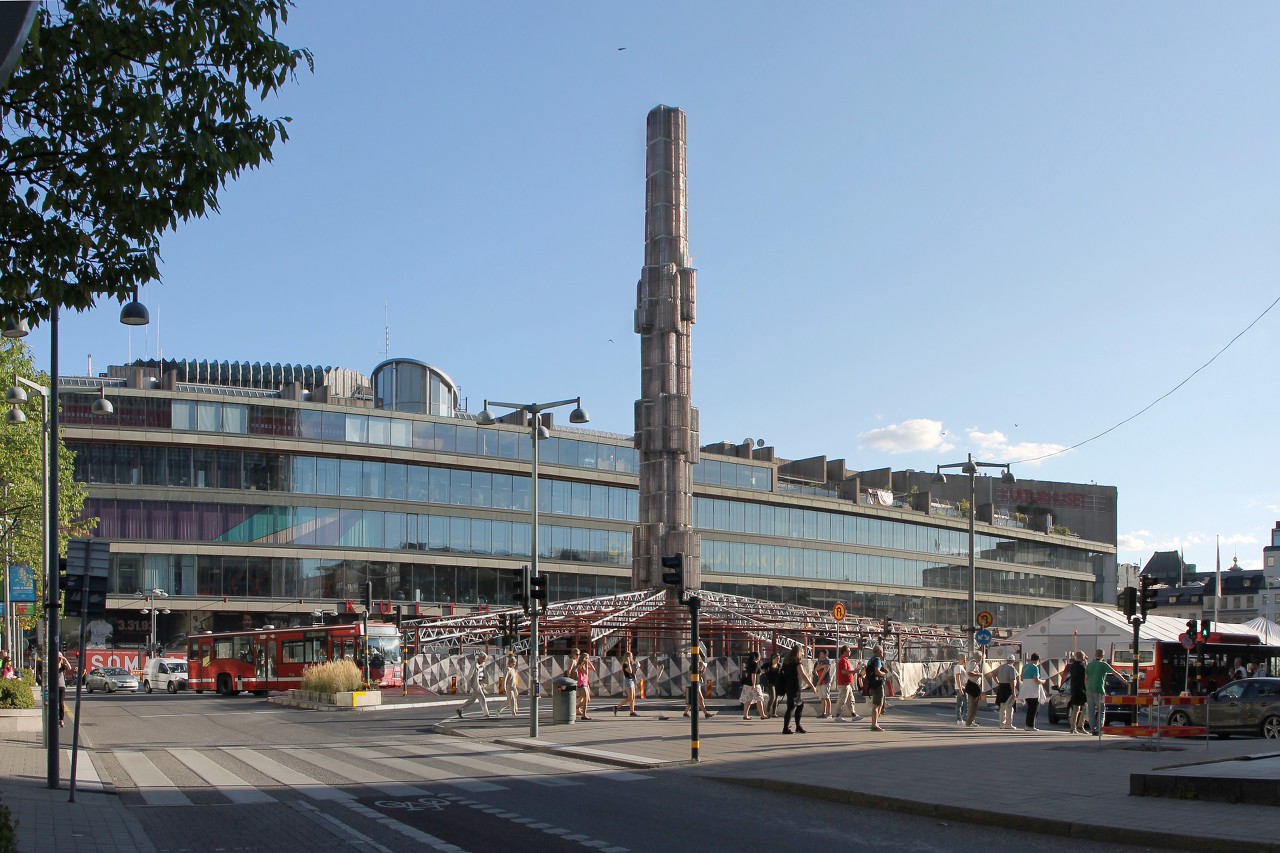 At the intersection of the square and Sveavägen, the Di-eder steel structure, created by Gert Markus, was installed in 1998.