Mountain Dairy Farm
Dairy farming in Norway has a long history. In mountainous areas, farms were built in valleys where the climate was milder and it was possible to use pastures in spring and autumn. In the summer, cows, sheep and goats were driven to the high-altitude meadows. Milk production during this period was very high, and the quality was the best, as the animals did not lack juicy fresh and fragrant herbs. At the same time, fresh grass was growing on the pastures in the valleys, and when the summer season in the mountains ended, there was enough food for the animals near the farms. This is a good example of how Norwegians are able to use the scarce agricultural resources that nature has provided for them.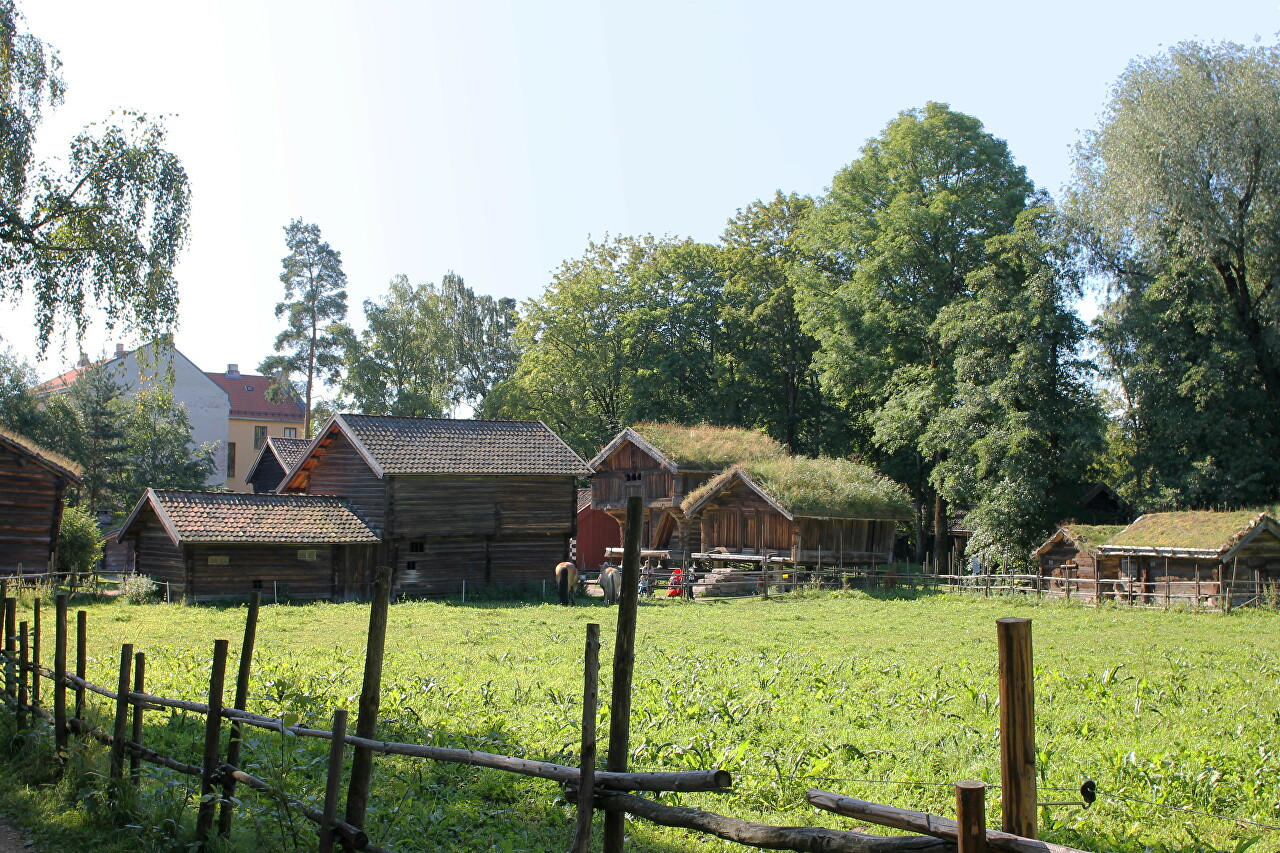 If the mountain meadows were not far away, milk was brought daily to the main farm for processing. If it took a long time, cheese, butter and other dairy products were made directly in the mountains. In this case, women and children of farming families lived there permanently: women milked cows and processed milk, children served as shepherds and took care of animals. Men at this time repaired buildings and made forage preparations for the winter.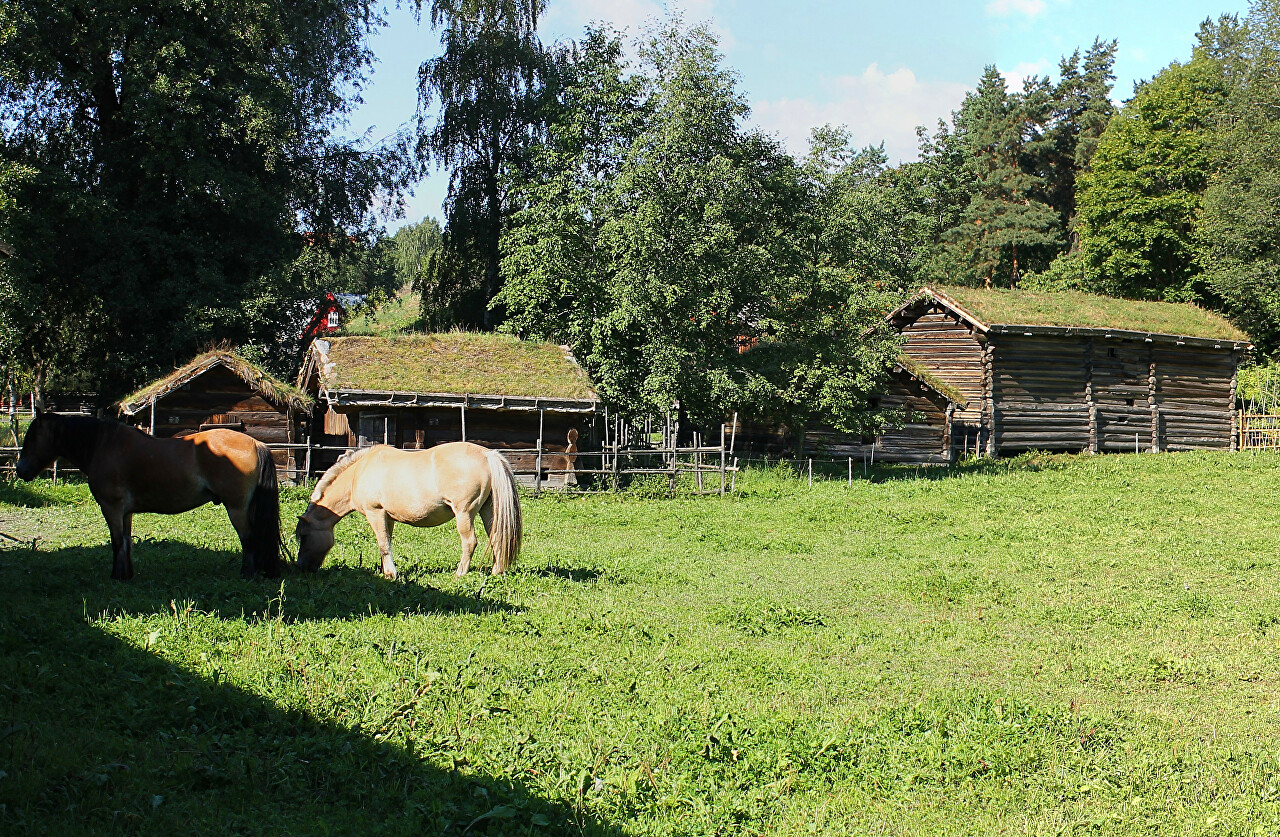 The emergence of large dairies in the second half of the nineteenth century significantly reduced the cost of dairy products, and mountain farms, where manual labor prevailed and volumes were small, became unprofitable. Mountain farms still exist today, but they live only at the expense of tourists, offering them exclusive cheeses, cream, sour cream, cottage cheese and yoghurts.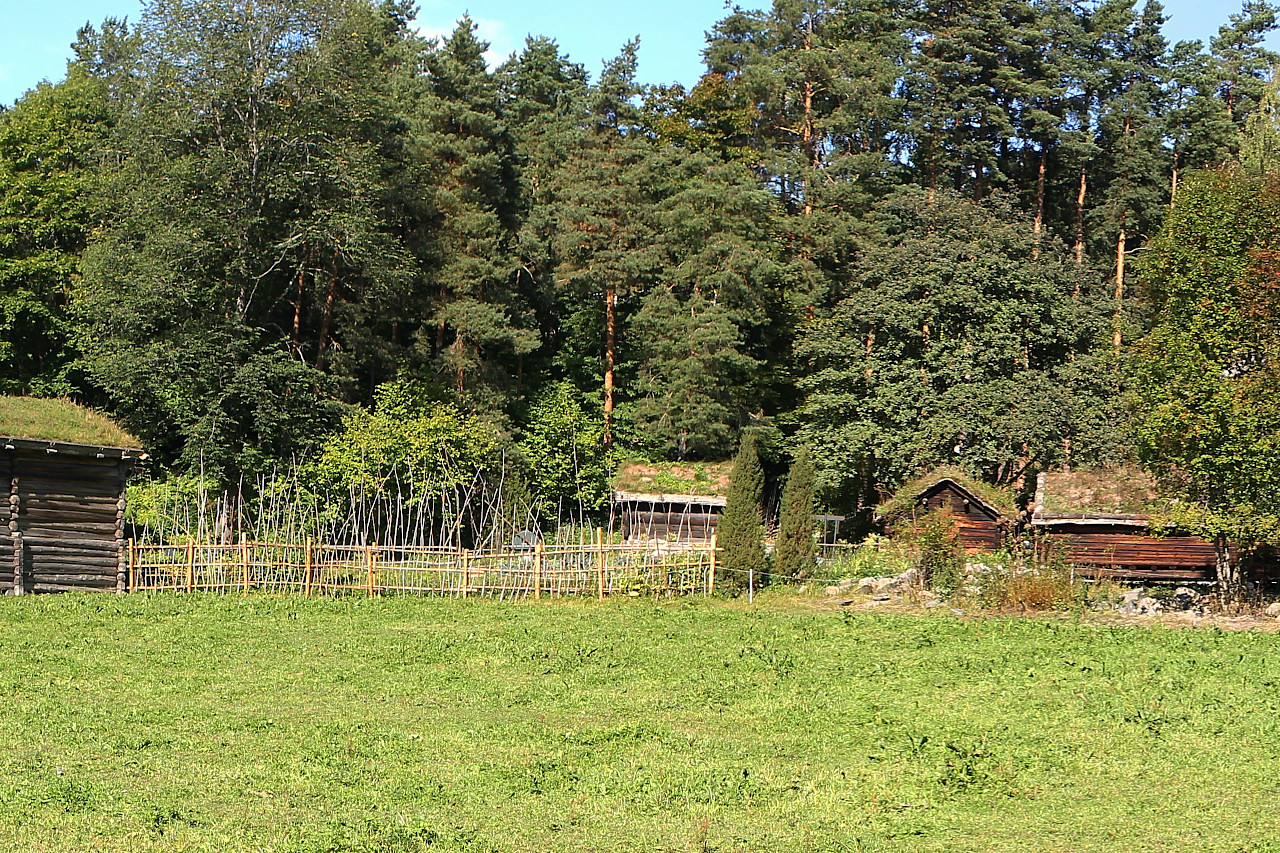 This farm was located in Gudbransdalen in the province of Innlandet and belonged to Anna-Lisa Reinsfelt. In 1907, the buildings were moved to the agricultural exhibition in Oslo, and after its closure were transferred to the Ethnographic Museum. Now they keep horses here, and electric fences have replaced the shepherds.