The House of the Vikings, Avaldsnes
In the center of the Viking farm is a residential building built in 1997. This is a reconstruction of a real Norwegian house from 950, discovered by archaeologists in the town of OMA in the province of Rugaland. The house has a length of 24 meters ("long house"), the Vikings lived in large families, up to 20 people from several generations under one roof.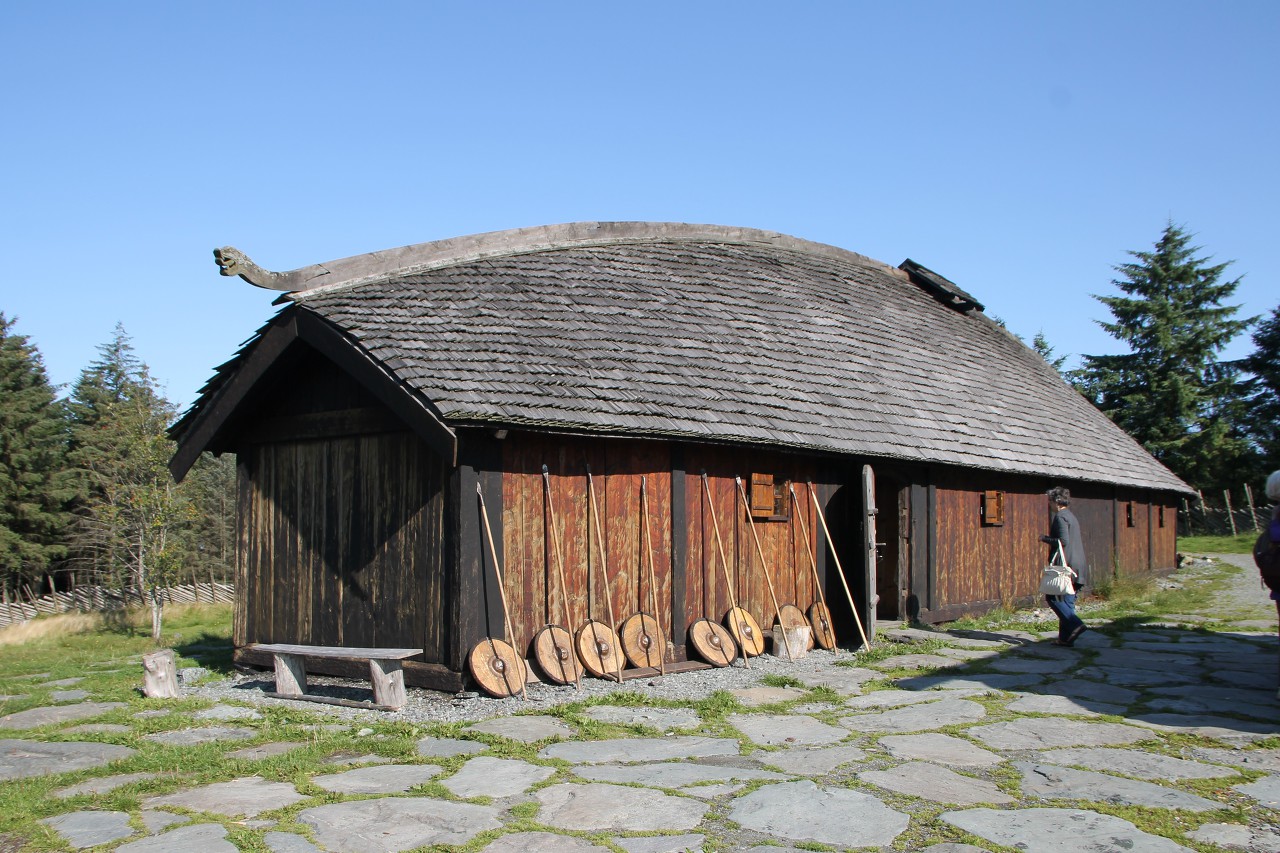 The frame structure with a curved roof is a very strong structure. The roof is covered with small wooden tiles and decorated with dragon heads at the ends.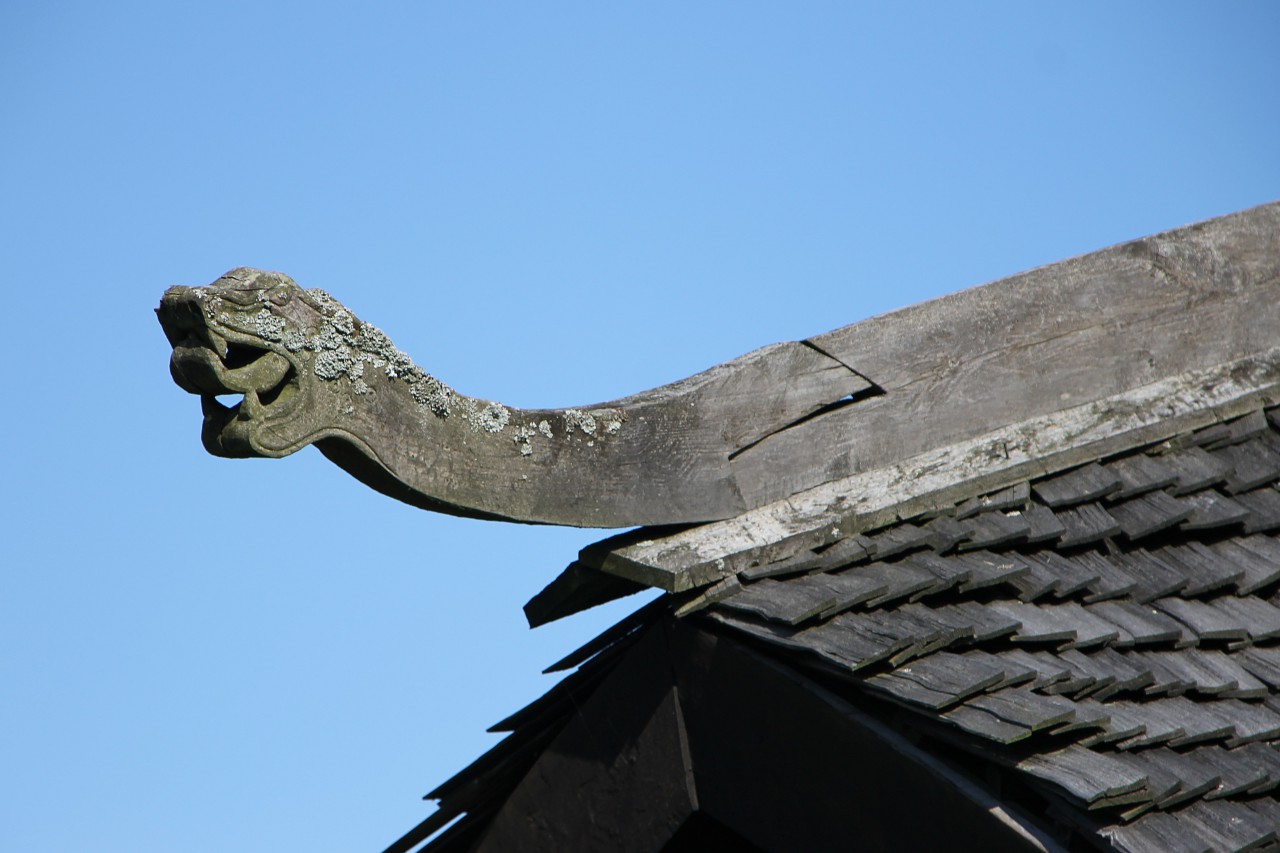 The frame is made of oak beams, the walls are made of pine boards. Small details of the interior made of birch and juniper. The house is divided into several sections, where you can allocate a common room with tables, where the family took food and spent their free time. There is also an entrance to the building. Along the entire length of the house, there are solid wide benches against the walls, where people sat and slept. For natural lighting are small Windows made of pieces of mica (Muscovite). At night, metal lamps with fish oil and reed wicks were used, mounted on metal holders.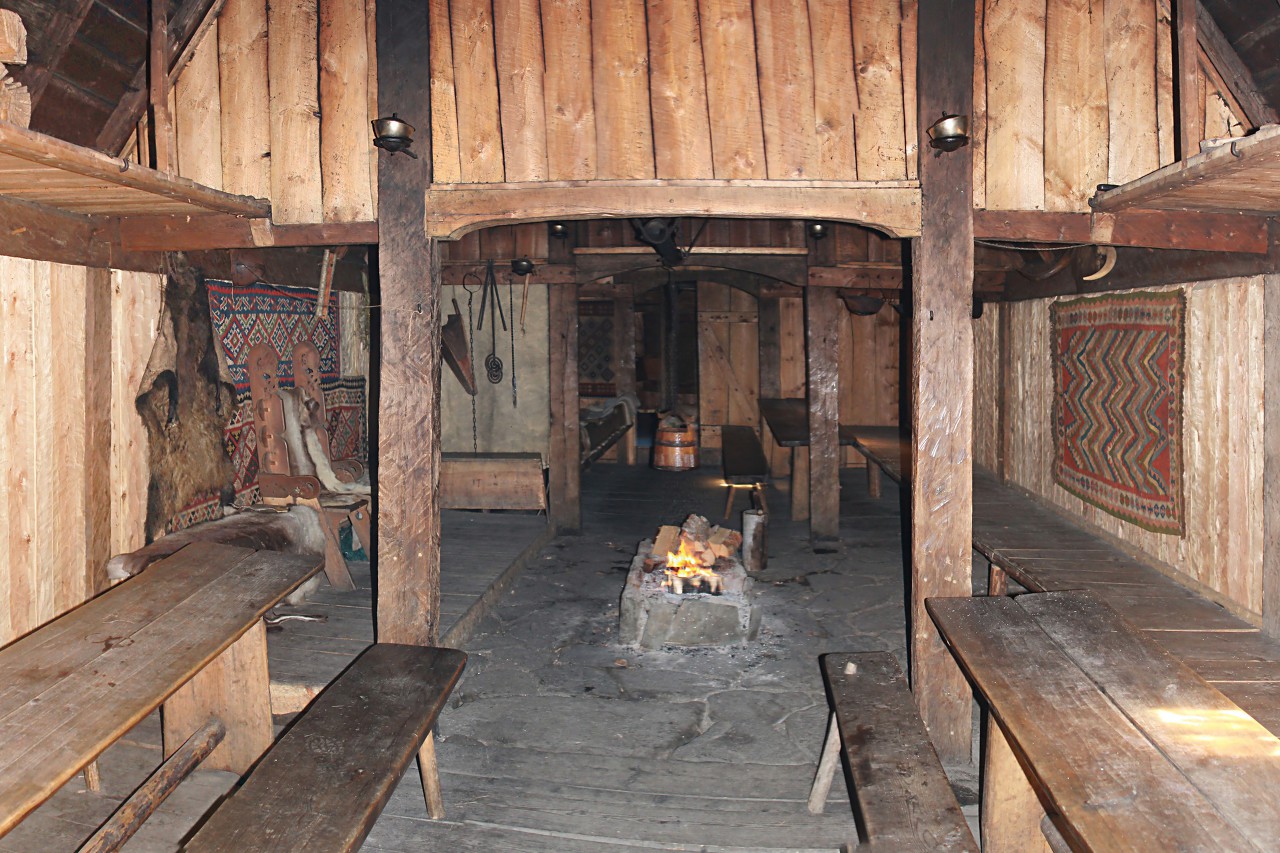 In the center is a hearth. This is the warmest place in the house, where the whole family slept during the cold season. Fur pelts and tapestries hung on the walls kept the room warm. Smoke from the hearth escapes through a hole in the roof, which can also be closed after the firewood in the hearth is burned out.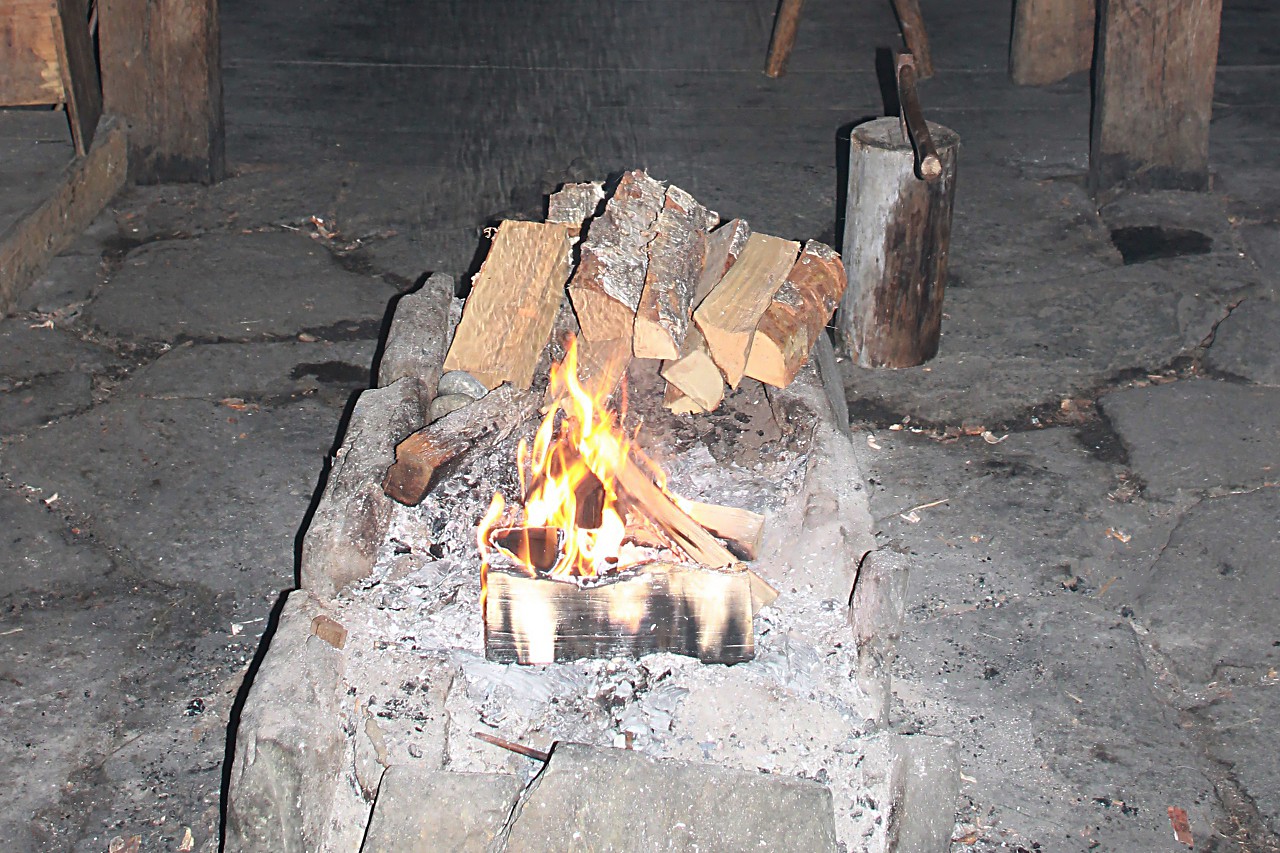 The head of the family had a separate section with a wide bed and a private dining area. At the ends are storerooms where supplies were stored.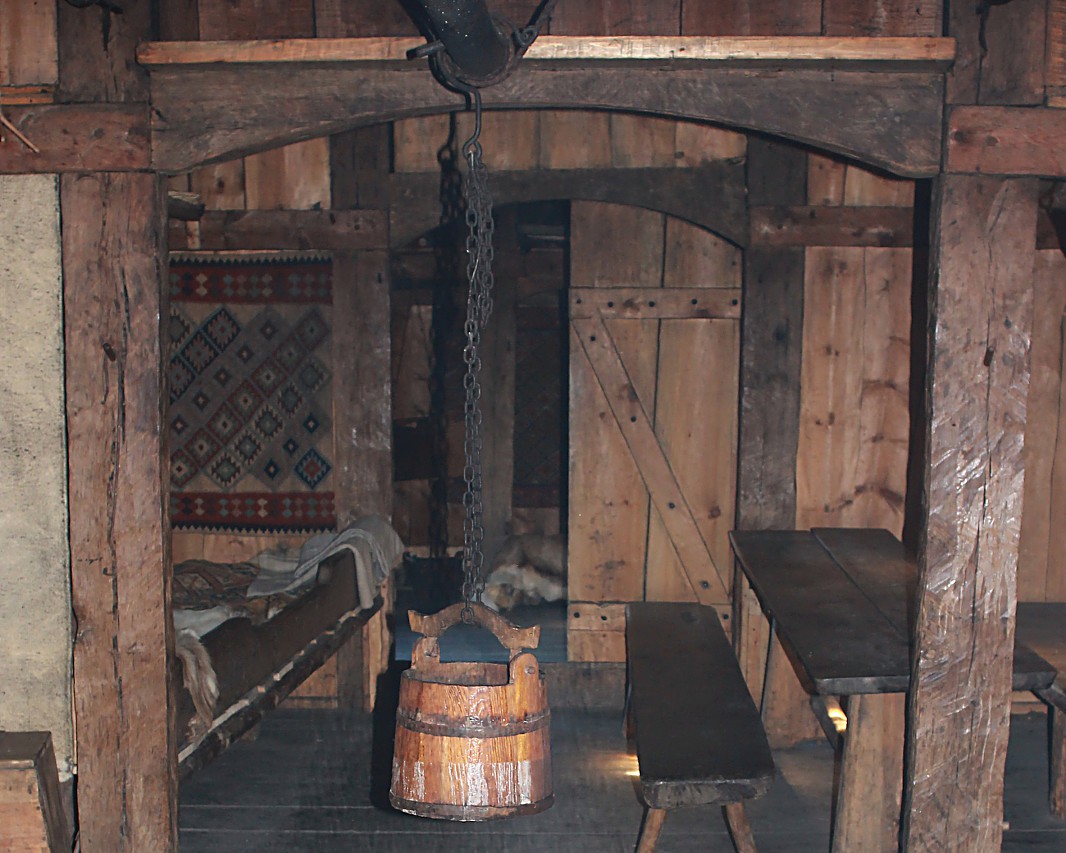 In the evening and on weekends, the Longhouse can be rented for various events. Especially popular are weddings in the traditional entourage.