Around Nidaros Cathedral, Trondheim
The western facade of the cathedral faces the large Vestfrontplassen square, which translates as "west facade square". To the left of the cathedral, in a glass pavilion - a tourist office, a souvenir shop and a cafe, with completely insane prices even by Norwegian standards.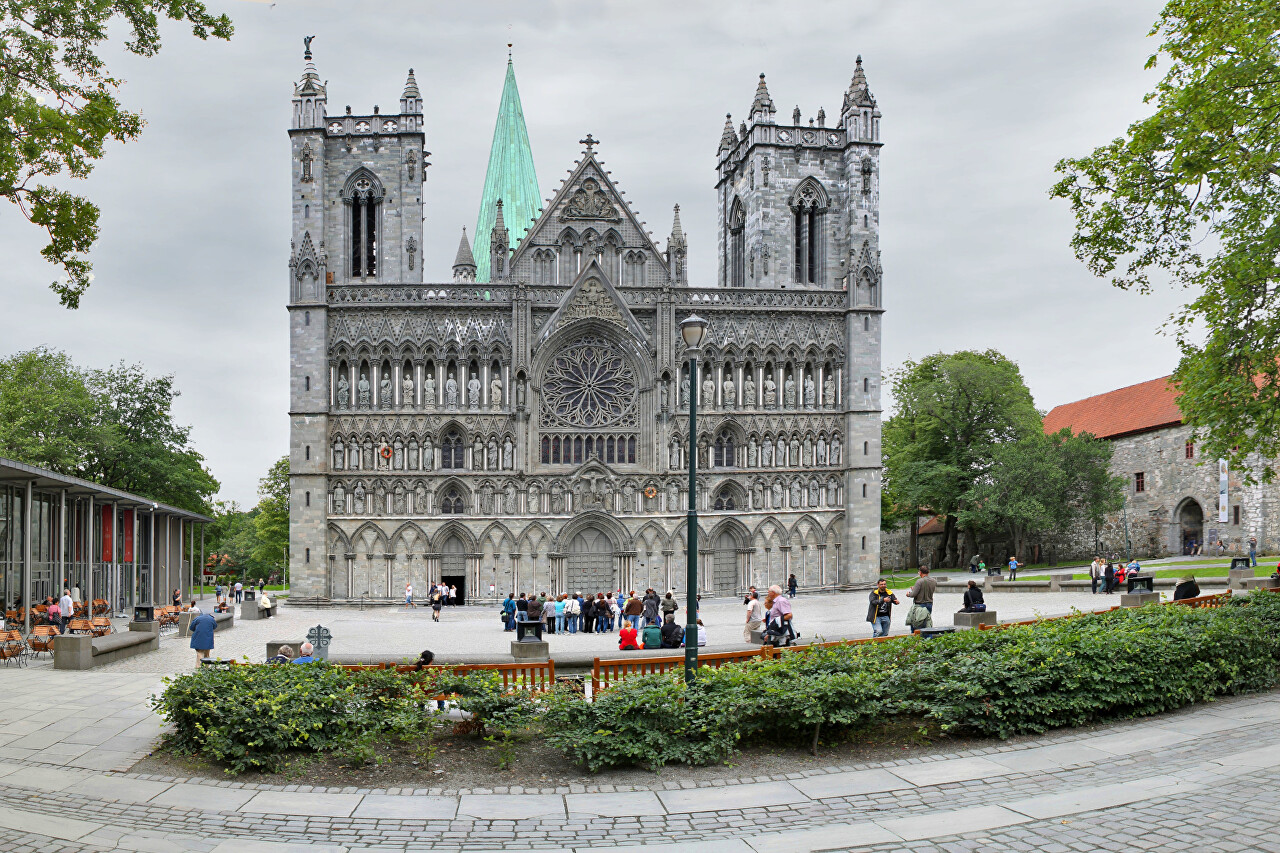 On the right is the old Bishop's Palace complex (Erkebispegården), founded in the 13th century. It is one of the largest medieval stone structures in Norway. The palace grounds are now home to the Archdiocese Museum (Museet Erkebispegården), the Defence Museum (Rustkammeret) and the Royal Regalia Museum (Riksregaliene). Unfortunately, this time there was no time to visit them.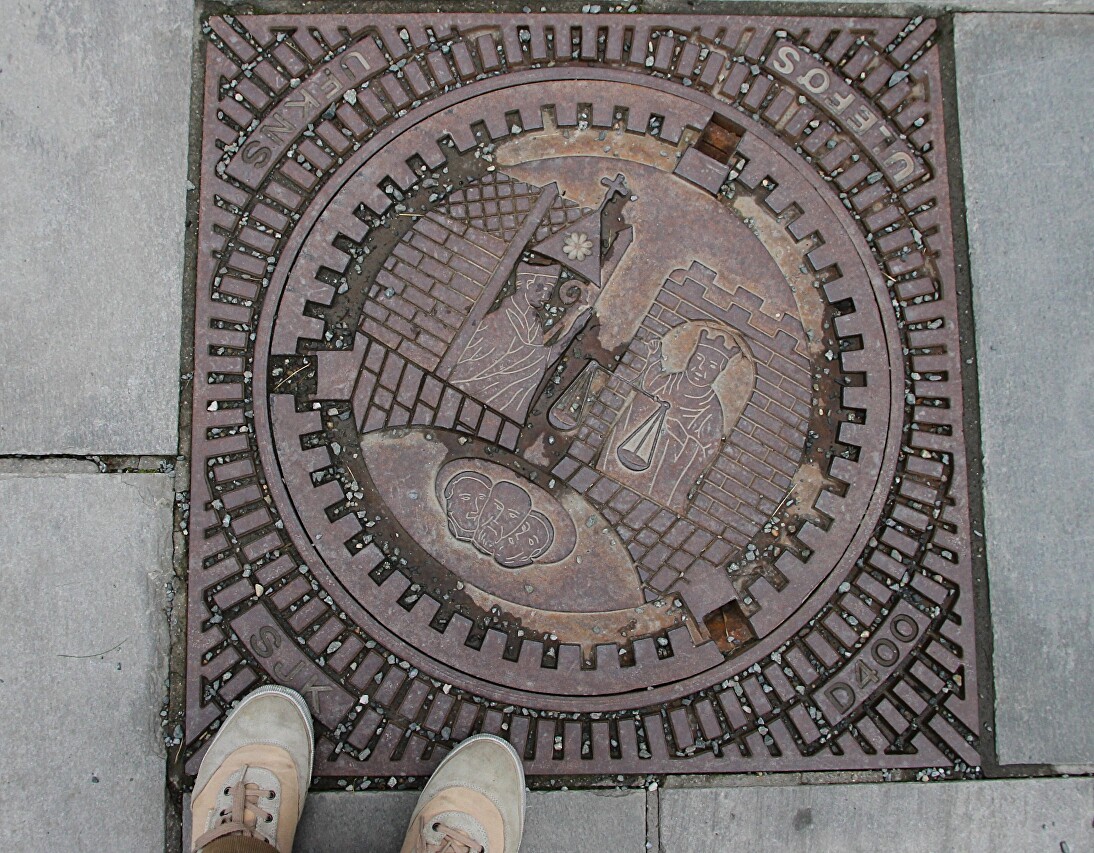 Opposite the western facade of the cathedral is a building called Waisenhuset, which translates as "White House". It was the name of a Christian charity founded in Trondheim in 1635. It is the oldest social institution in Norway. In 1732, at the expense of the organization, an orphanage and a school for orphans were opened here. The almshouse had been living on the edge of poverty for a century and a half, until a well-known Norwegian merchant, a native of Trondheim, Thomas Angell, bequeathed part of his fortune to the orphanage in 1762.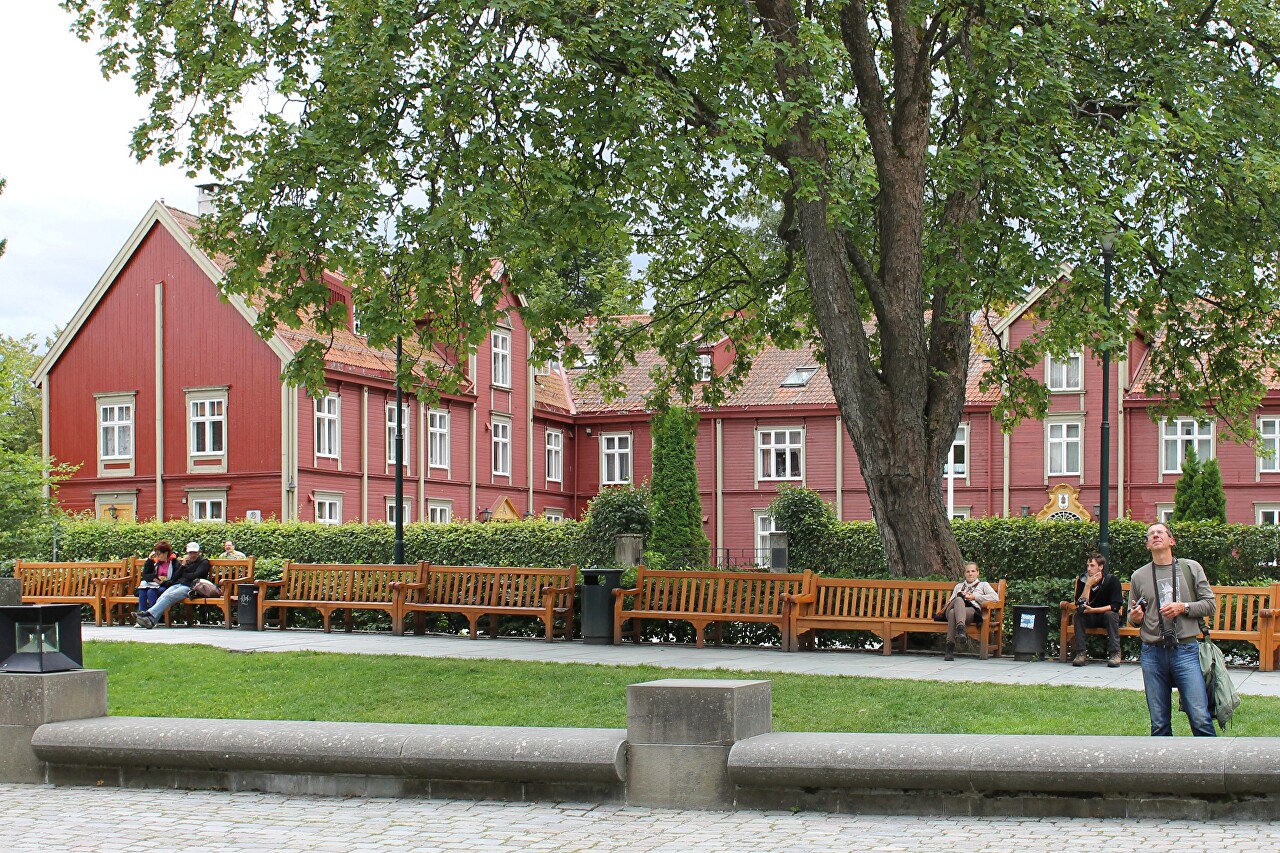 The current building was built in 1772 by architect Heinrich Kuchenmann. On April 1, 1825, Norway's first school for the deaf opened in the building. Here they taught reading and writing, as well as practical professions, so that graduates could work, and not live on alms. At the end of school, students passed exams and received a diploma, which greatly facilitated employment. Now the building serves as the office of the pastor of the Nidaros Cathedral, as well as the reception hall for official delegations.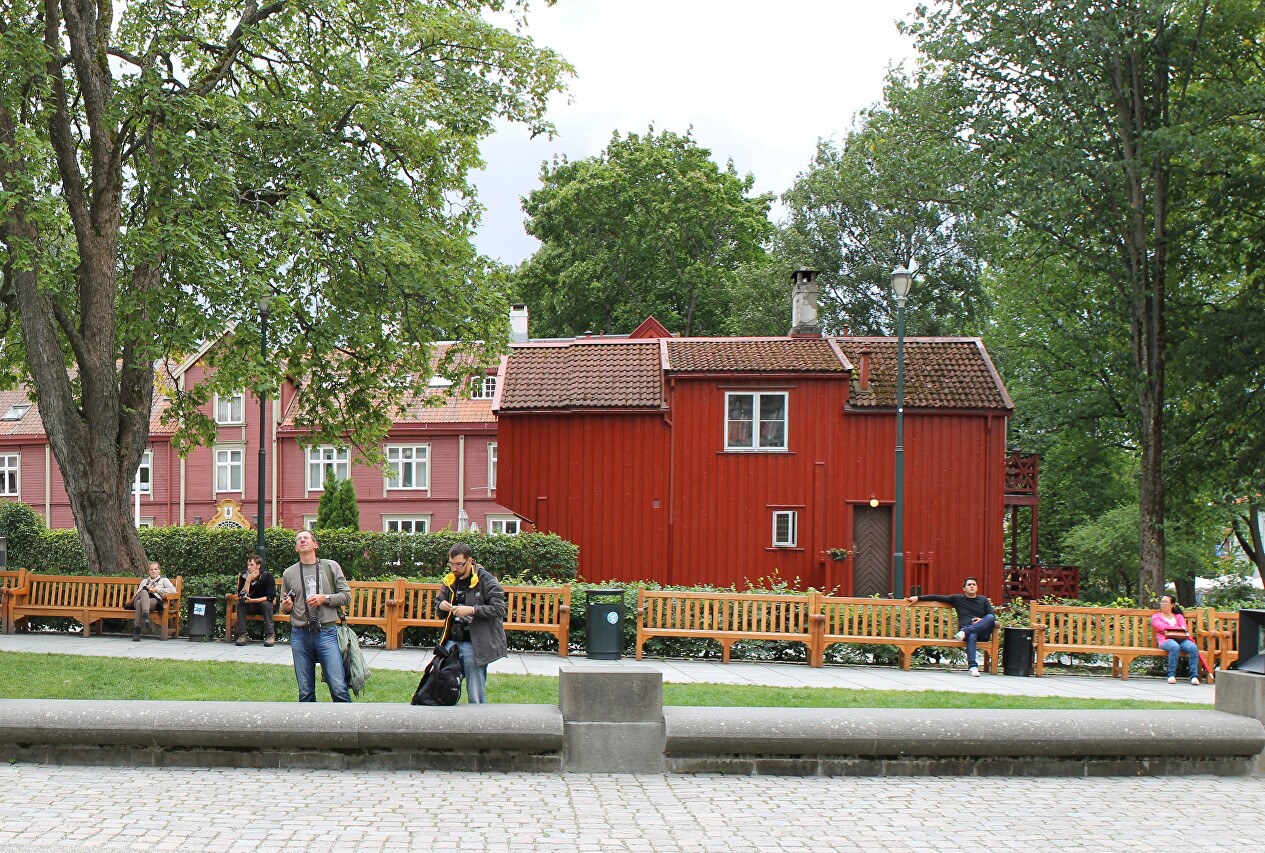 Finally, we will take a walk around the Nidaros Cathedral, which is surrounded by a large cemetery park that descends to the bank of the Nidelva and the Old Bridge.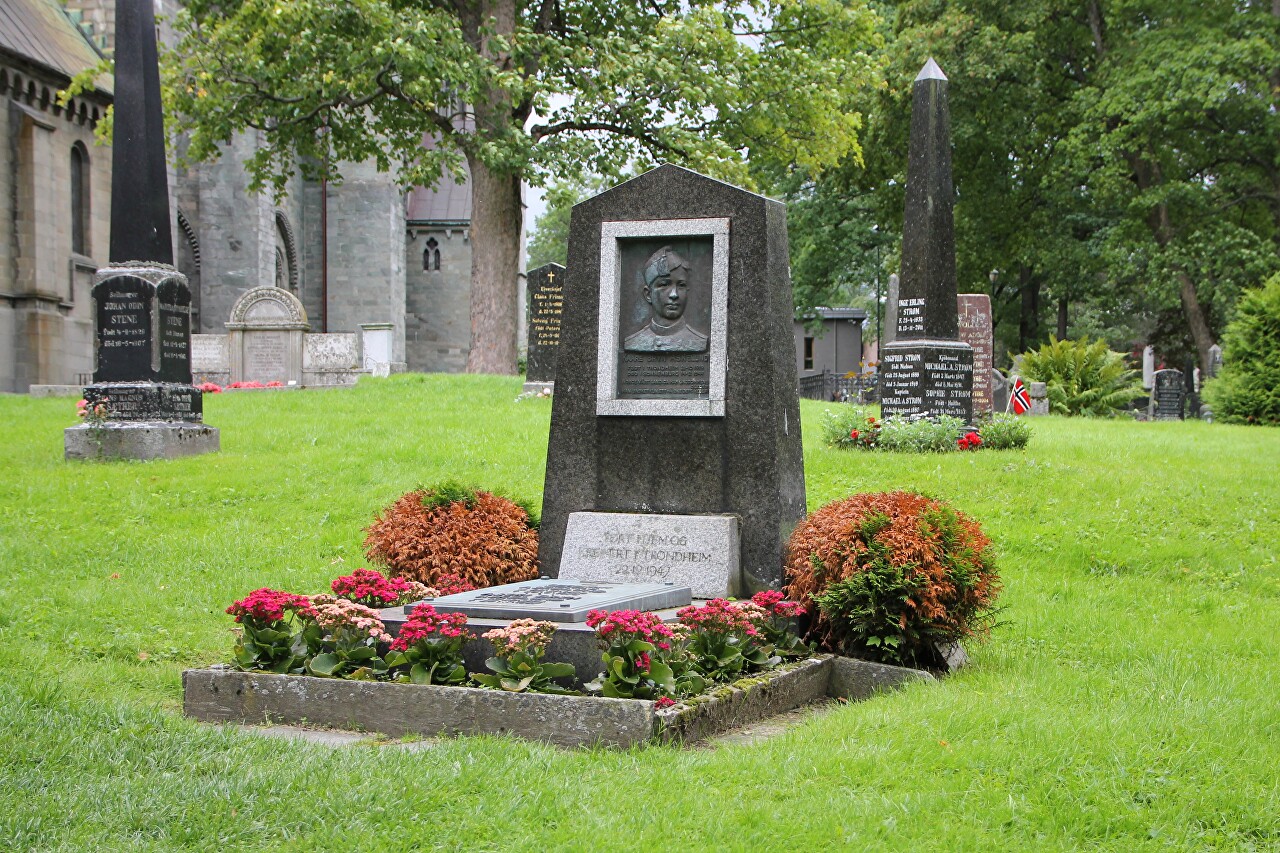 Both clergy of the Diocese of Trondheim and some famous citizens are buried here.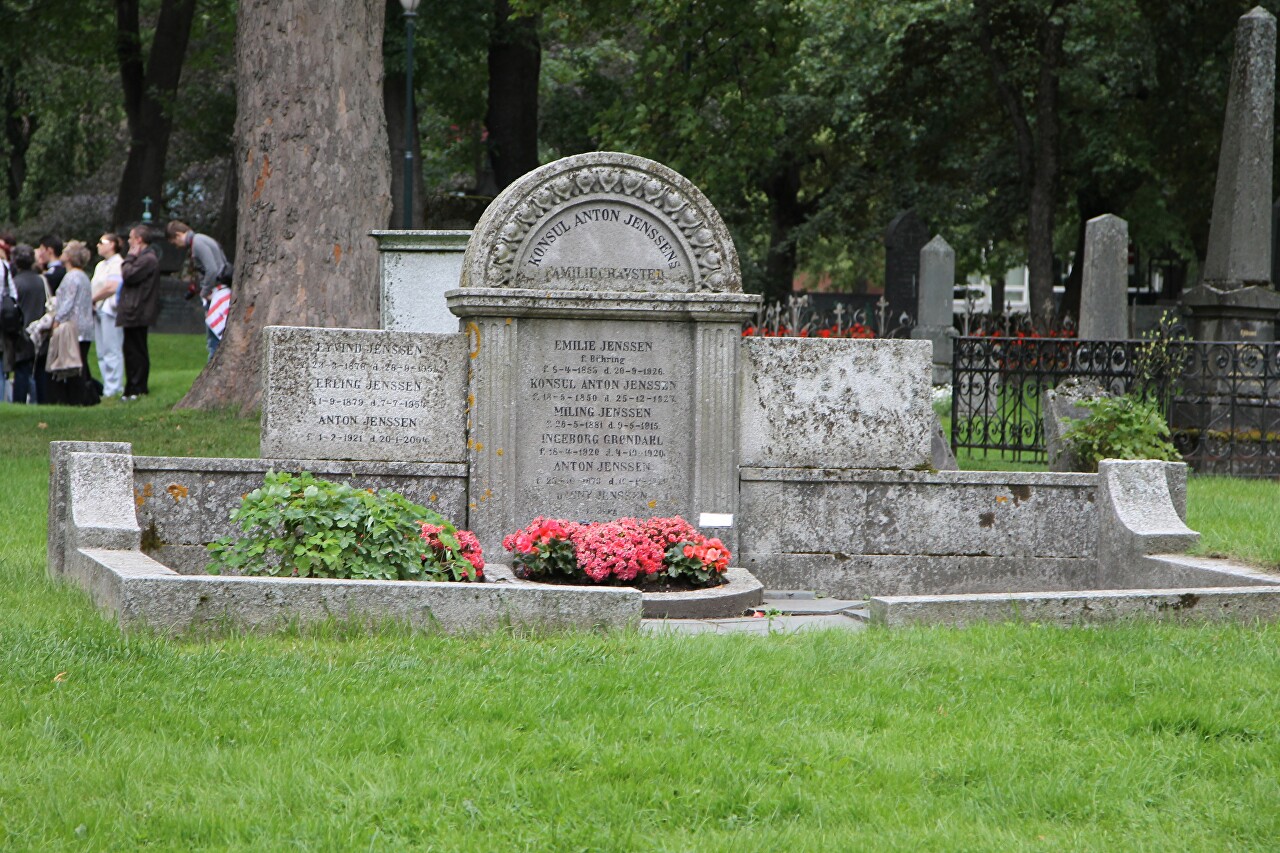 At this point, we finish exploring Trondheim and continue on towards Halsafjord.