Bergstadens Ziir, Røros Church
The church of Røros (Røros Kirke) is better known as the "Bergstadens Ziir", which is often translated as "Mountain church". In fact, in Norwegian means "Decoration of the mountains". It is one of the most important architectural monuments in Norway, as well as one of the largest churches (in fifth place by capacity). In the province of Trøndelag, it was the first church made of stone. The white bell tower is located at the highest point of the town, visible from afar and is its symbol.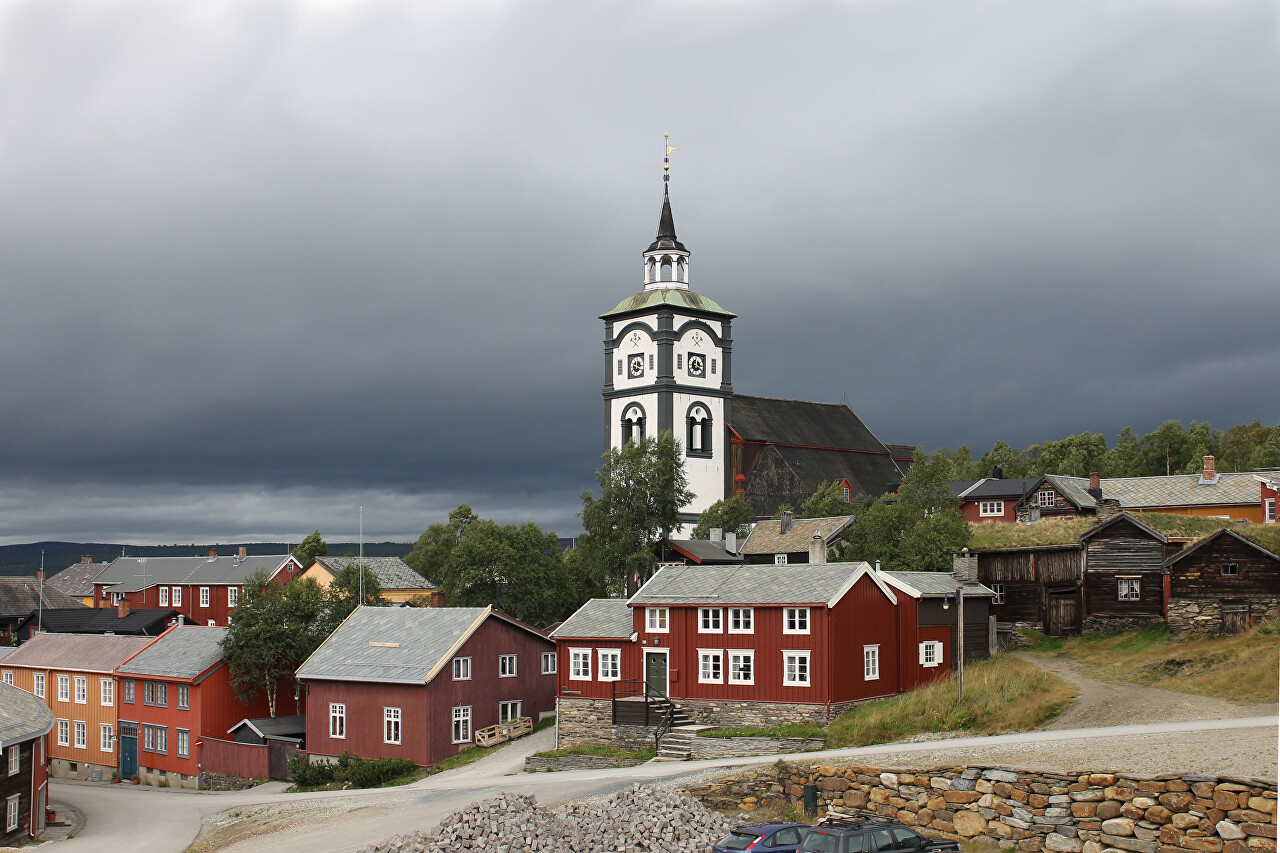 At the beginning of the seventeenth century, this area was almost deserted, there were several farms. The first church was built in 1650, when a copper deposit was discovered at the confluence of the rivers Røa and Glomma and a mining settlement was established. The wooden building stood for more than a century and during this time it was severely dilapidated. The village had grown up a lot by then, and the old Church no longer met the needs of the parish. In 1772, Bishop Gunnerius took care of the construction of a new church, and two years later the townspeople began to raise funds for this purpose. By that time, the city was the largest center of copper production in Europe, which brought a good income, and the residents could afford a spacious and beautiful church.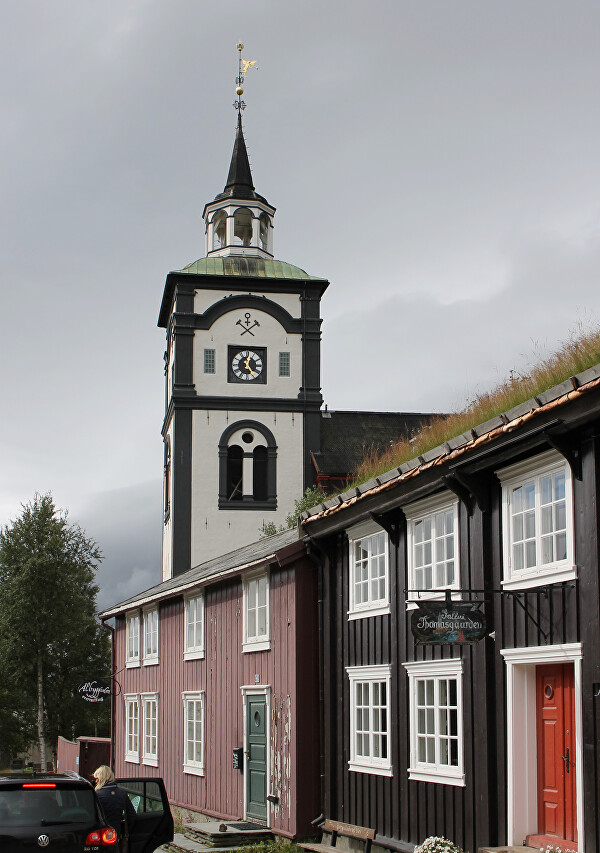 The name of the author of the project was lost in the depths of centuries, no sketches and drawings have been preserved. Only a wooden model, presumably made by Peter L. Neuman, has survived to our time, and the customer was the manager of the copper production, Peder Hiort. Historians believe that he had a decisive influence on the appearance of the church. The church of Røros is octagonal in plan, which is typical of Dutch churches, and how this style ended up in the Norwegian wilderness remains a mystery.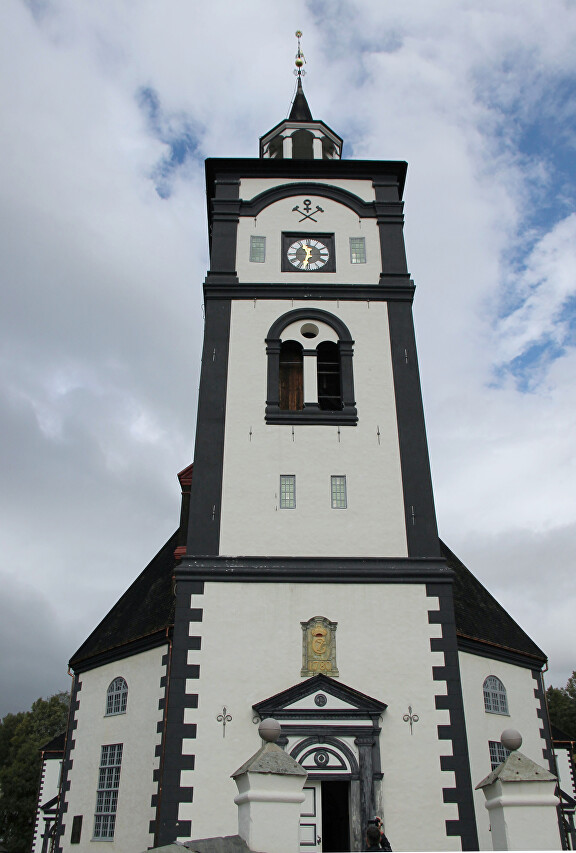 The church was opened on August 15, 1784. The spacious stone building could accommodate 1,600 parishioners, was equipped with stove heating, providing comfort even in the most severe frosts, and did not spare money for exterior design. The construction cost of 23 thousand rigsdalers.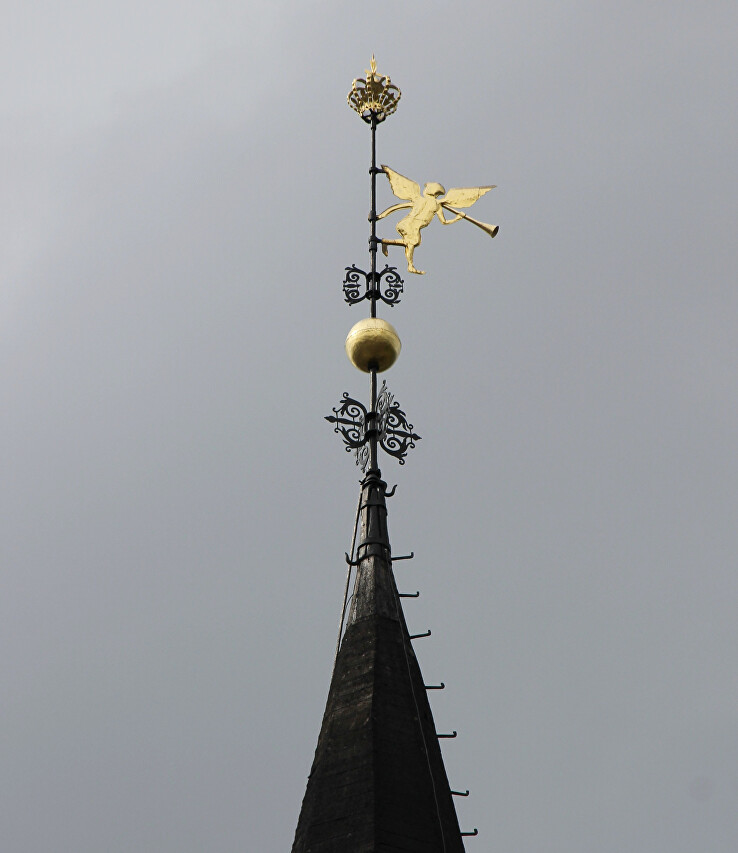 The main bell was cast in Amsterdam in 1730, its weight is 900 kilograms. The church has two organs, the oldest of which was made in 1700. The new organ was first performed on Christmas eve 2011, and was installed during the major restoration of the church in 2010-2011.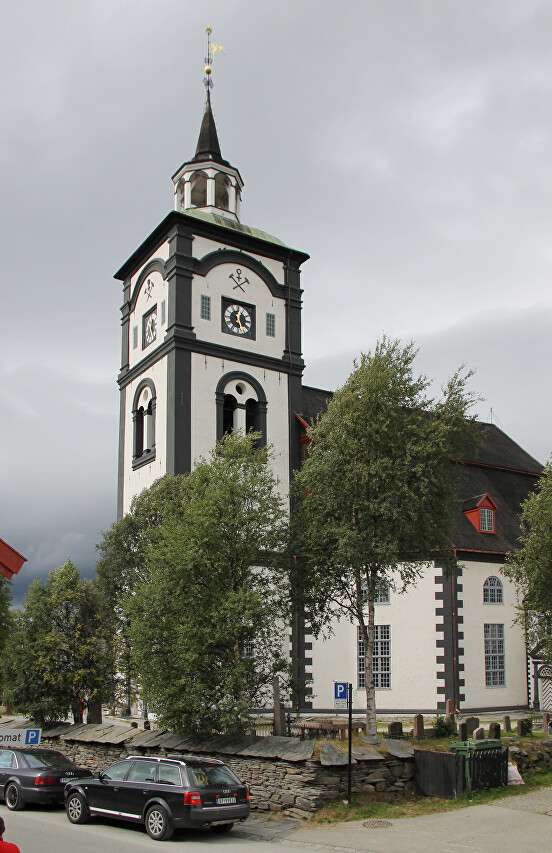 Residents of Røros called the church "Pride of miners". The symbols of mining, a hammer and a pickaxe, remind us of what the parishioners were doing. Some confusion may be caused by the astronomical symbol of the planet Venus above them, but this is nothing more than an ancient designation of copper.