Town Hall Square (Rådhusplassen), Oslo
Paved with grey granite Rådhusplassen is located in front of the southern facade of the Town Hall building and forms a single architectural ensemble with it.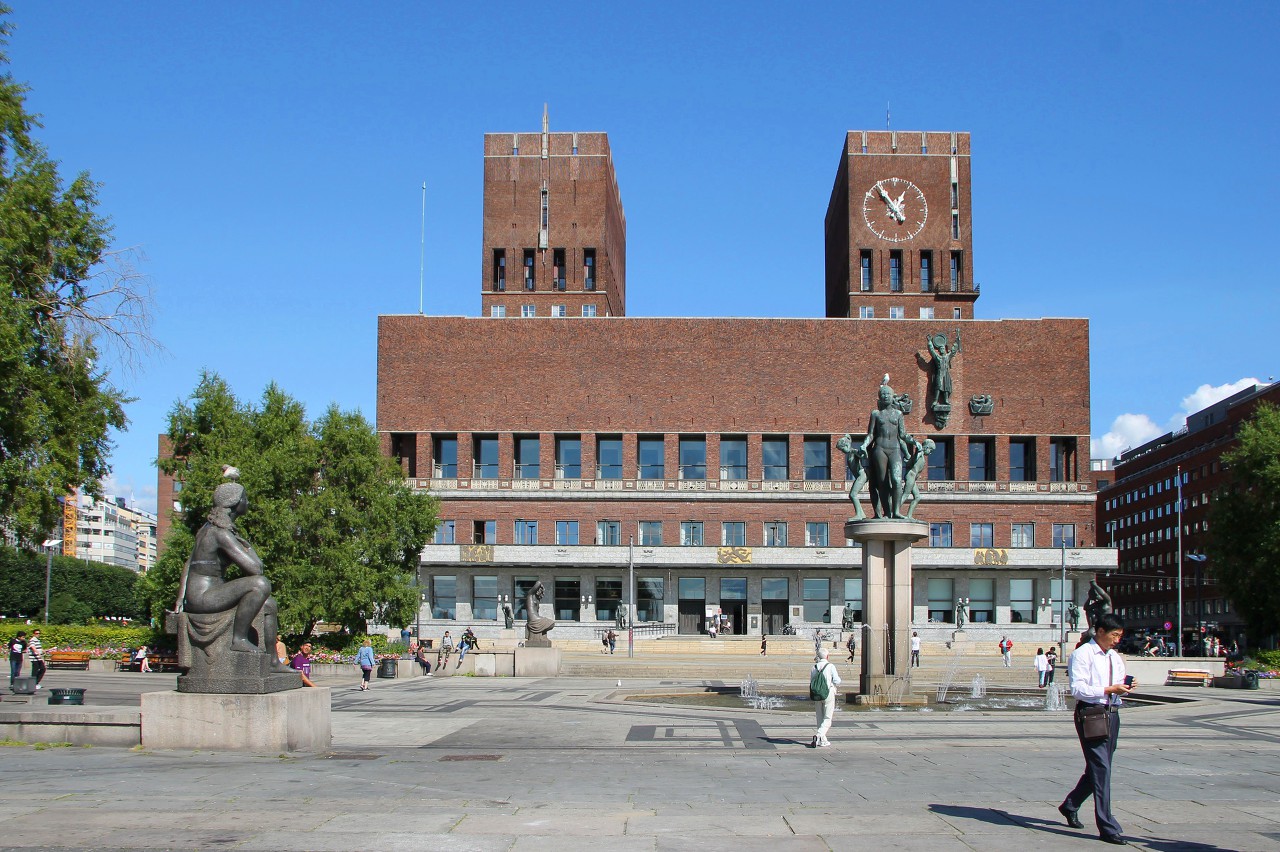 At the beginning of the 20th century, this territory was occupied by port slums, where unsanitary conditions and corrupt love flourished. In 1921, it was decided to build a Town Hall, the Parliament decided to demolish the bad quarter, blocking the view of the Oslofjord and disfiguring the city center.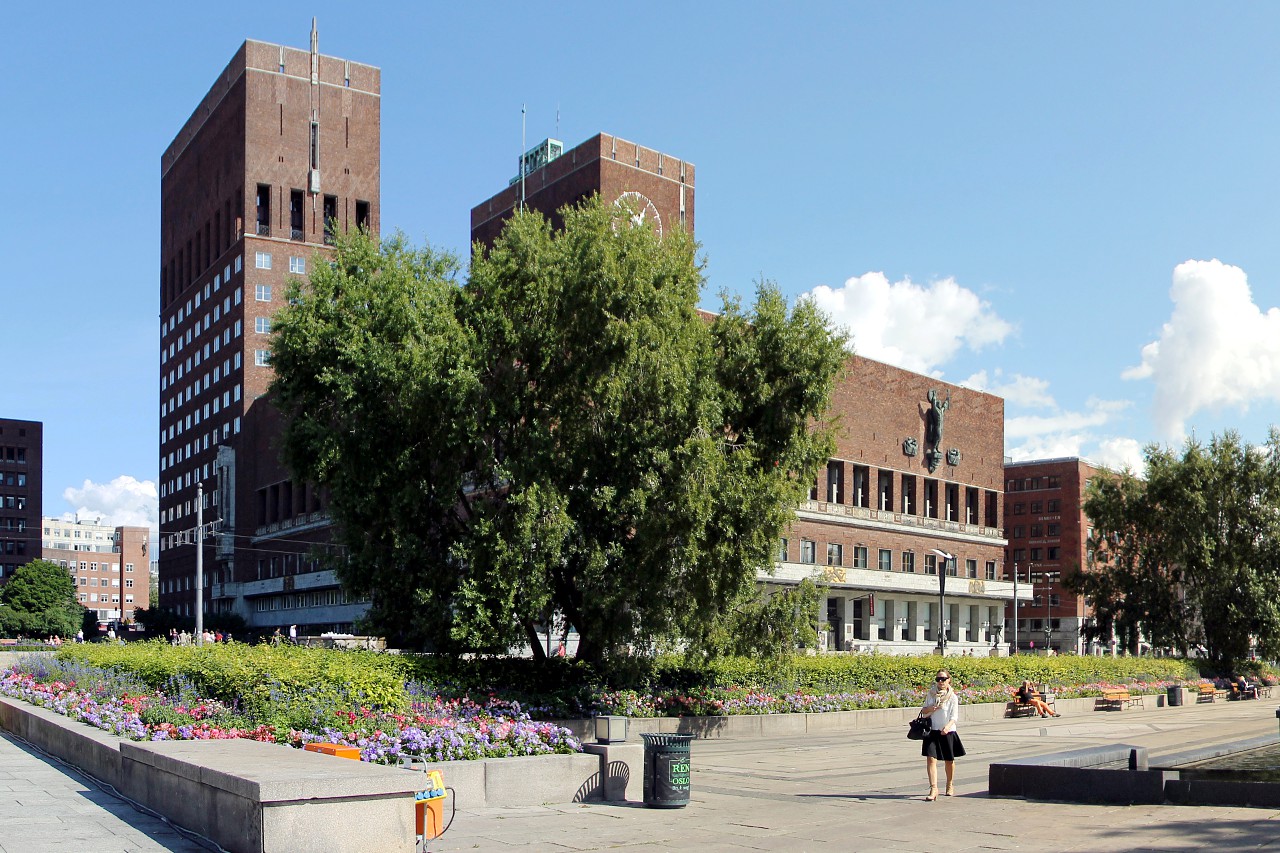 The square is decorated with a sculpture group "Synken", which includes three fountains and four statues of women in different poses (for more information, see the next article).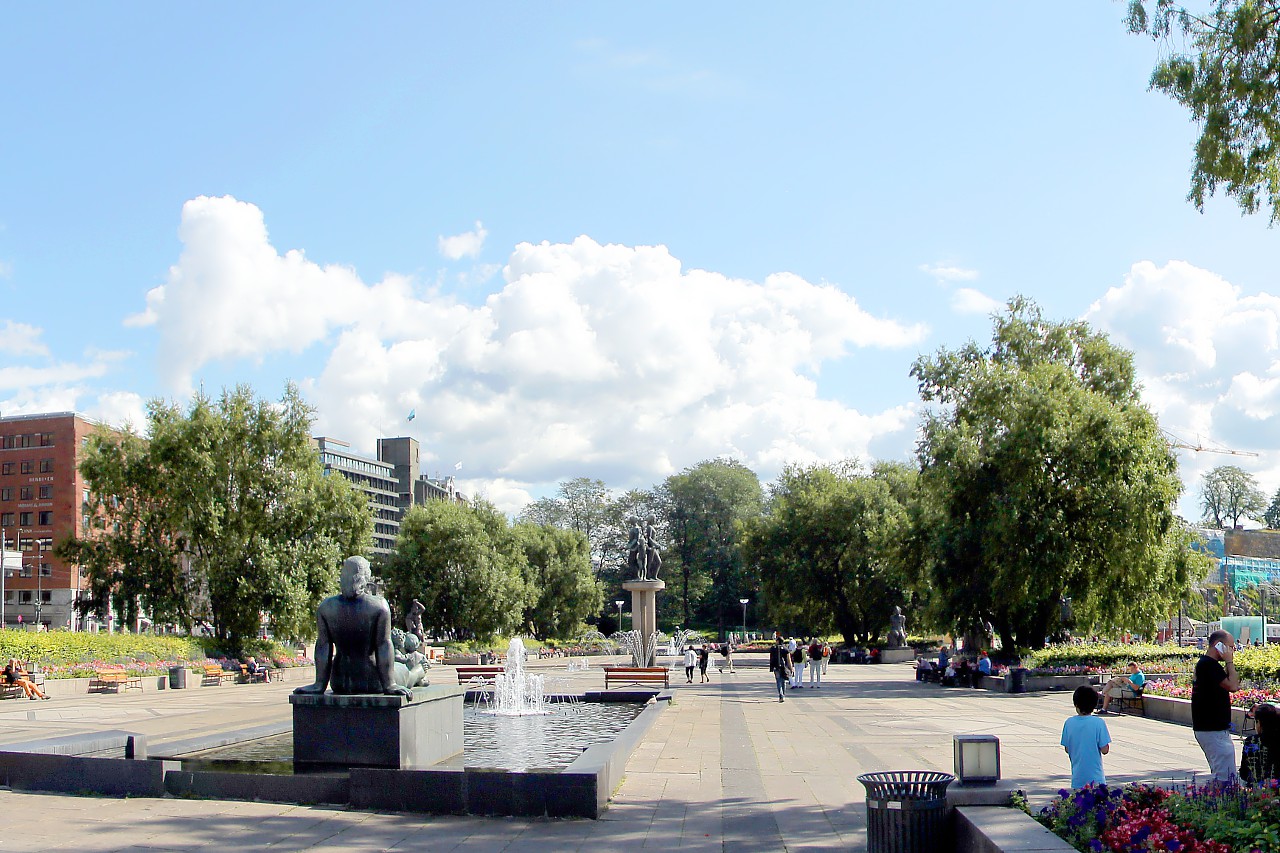 In the western part of the square is the Nobel Peace center, opened in 2005. It is funded by the Norwegian Ministry of culture, private sponsors, and entrance fees. The building itself was built in 1872 as Oslo West station (Vestbanen), the author of the project Georg Andreas Bull. The station operated until 1989.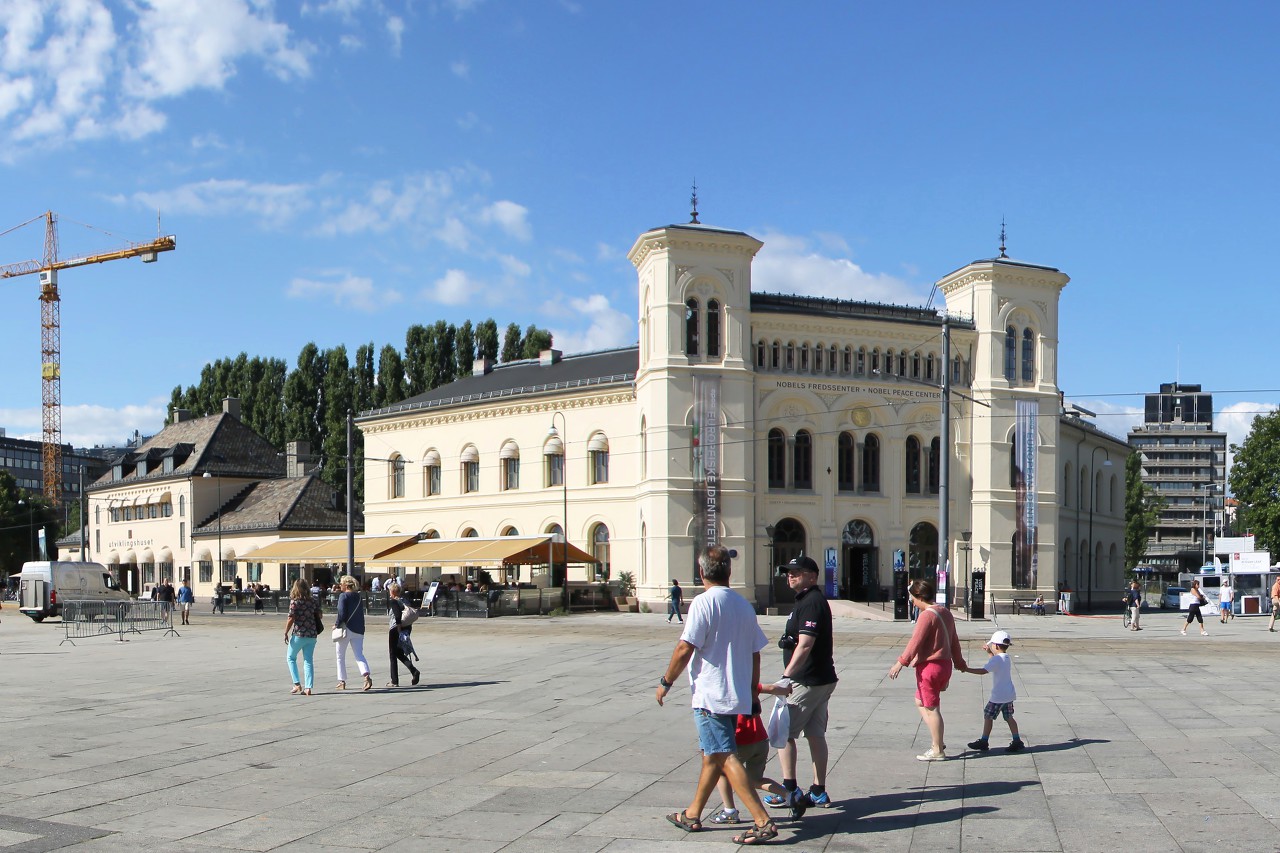 The former forecourt of Vestbaneplassen has been named after Brynjulf Bulls plass since 1998. Bull was a chief justice, a member of the city Council, then the mayor of Oslo. During his reign, Oslo has been transformed into a beautiful modern city.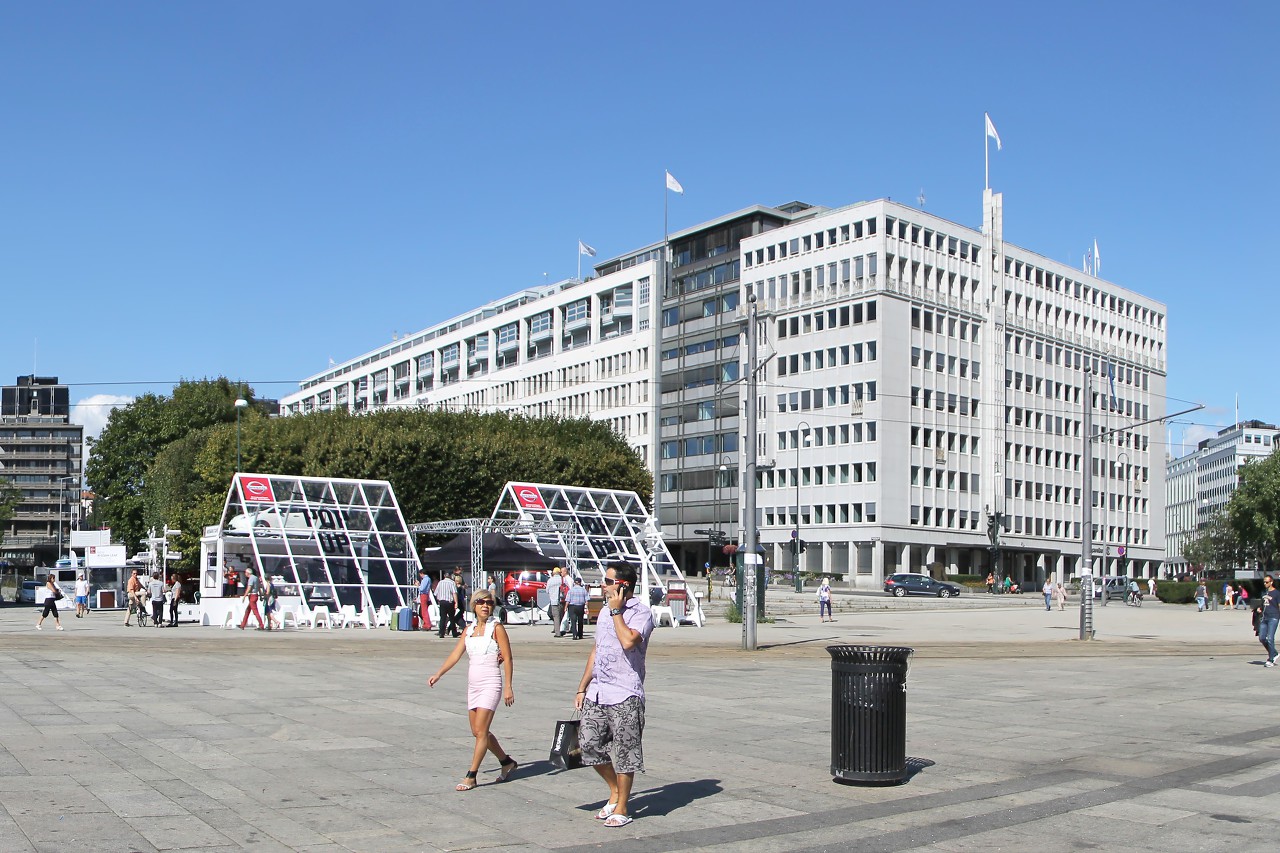 To the north-west of the town hall square is adjacent to the Kronprinsesse Märthas plass, tis small park named after the wife of king Olaf V.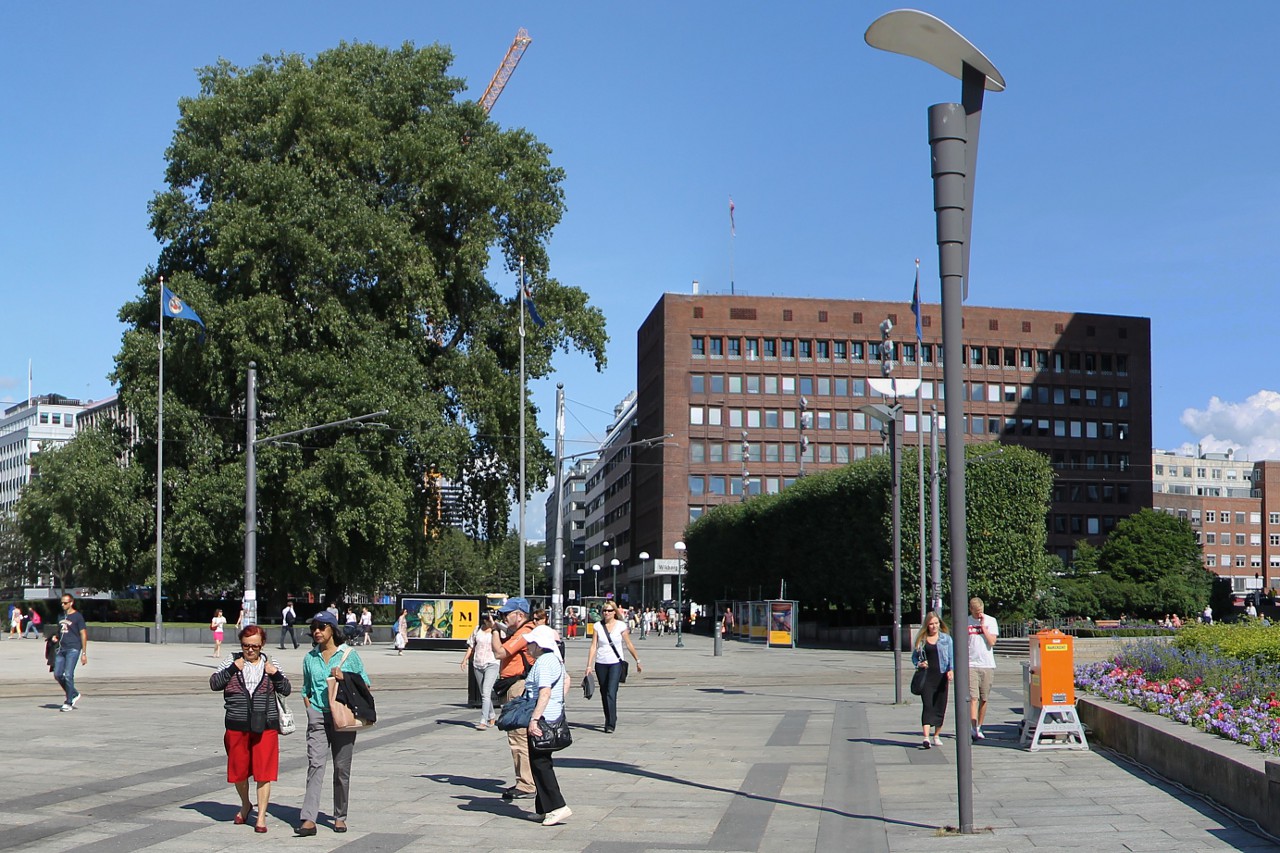 From the embankment of Rådhusplassen, ferries connect the center of Oslo with the island areas of the city, as well as many pleasure boats. In the summer here there is a ferry to the Bygdøy peninsula where there are the main museums of Oslo.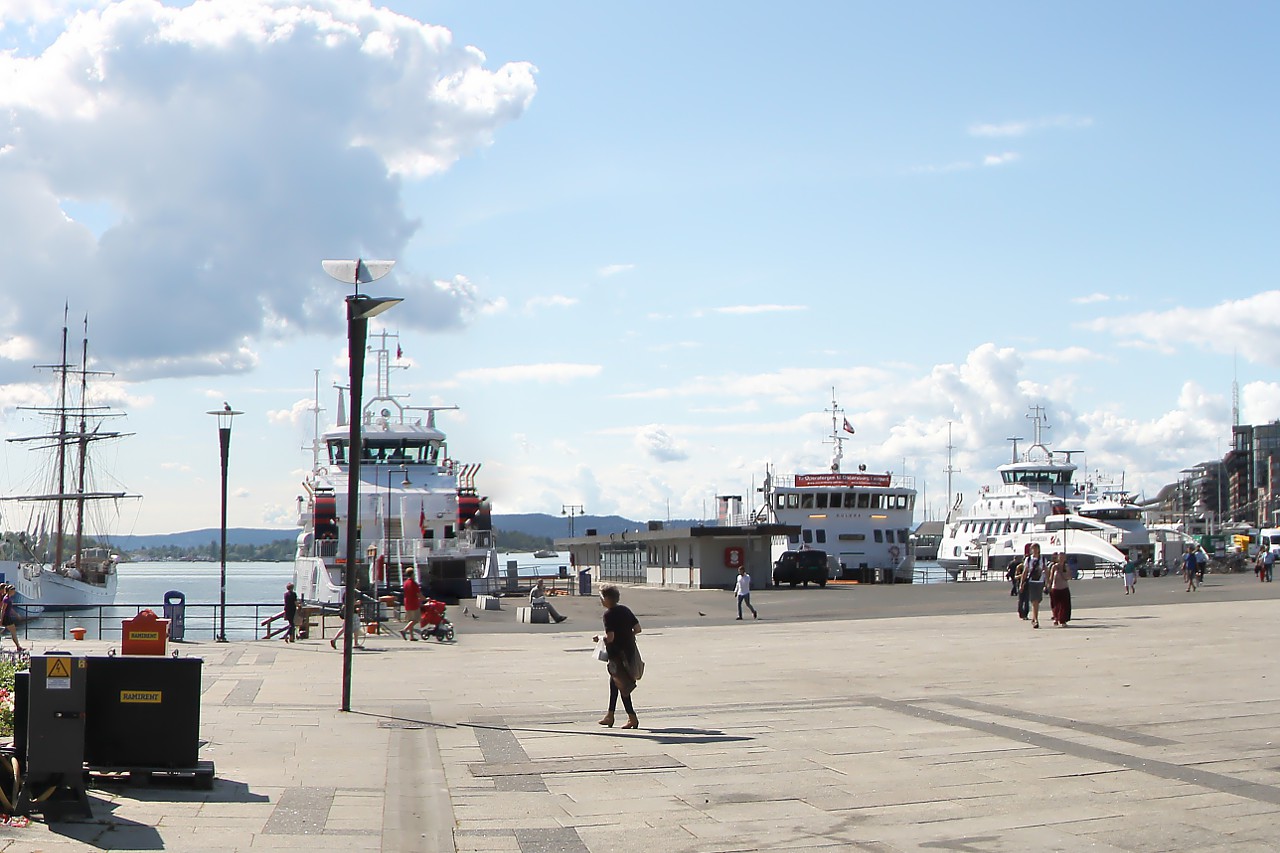 From the center of the square, the salute pier (Honnørbrygga) extends into the Bay for 50 meters. This pier was built to receive official delegations in 1887. The first monarch to set foot on the Salute pier was the German Kaiser Wilhelm II, who visited Kristiania in 1890. The new pier was built in 1940, it is part of the architectural ensemble of the New town hall. The pier was first used for a ceremony on June 7, 1945, when the Royal family returned to Norway from emigration.