Norwegian Glacier Museum, Fjærland
The Glacier museum (Norsk Bremuseum) is located in the Jostedalsbreen national park, near the village of Fjærland. it was opened in 1991 by a non-profit Association that includes the International glaciological society, the Norwegian polar institute, the universities of Bergen and Oslo, Sogn og Furane college, and the Norwegian trekking association.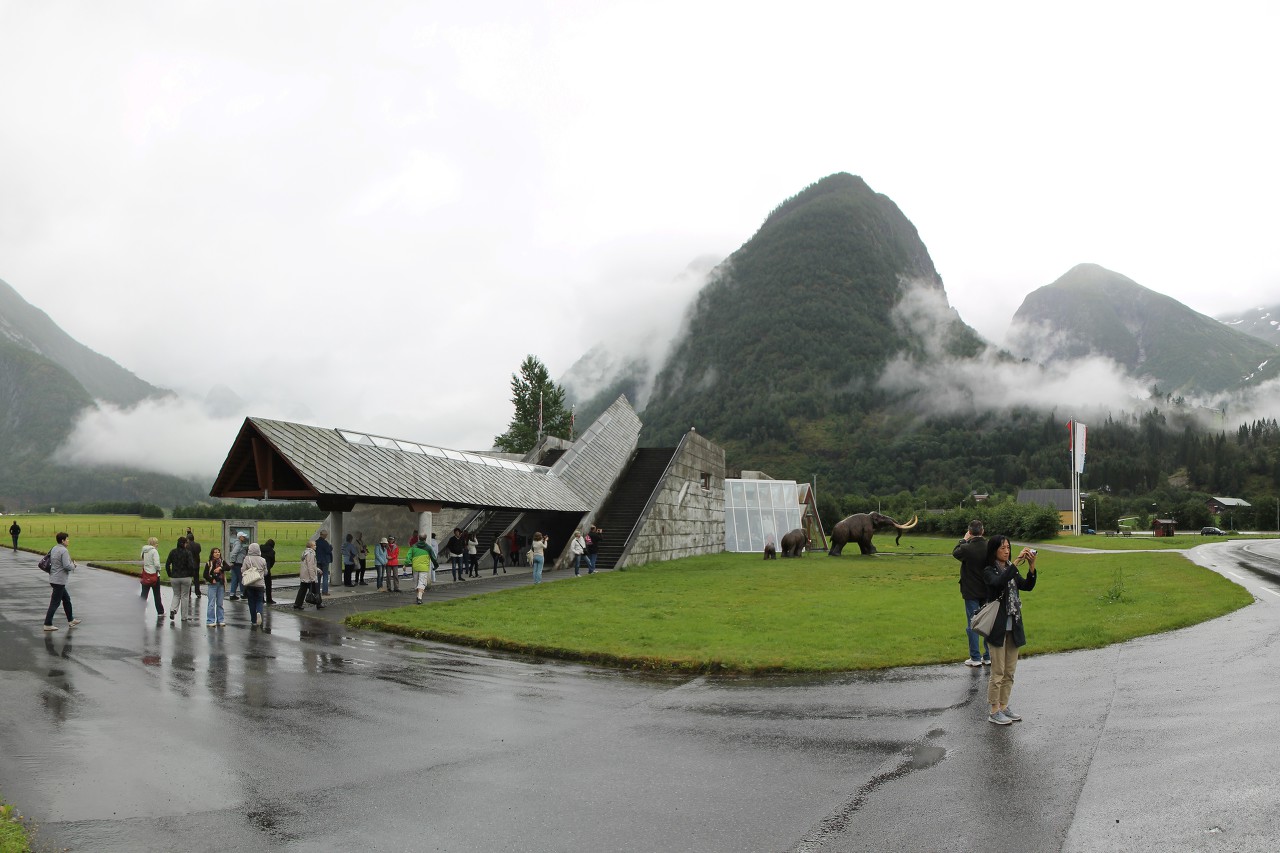 The museum is a leading centre in Norway for dissemination of knowledge on glaciers, climate, and ecology. The museum's motto is "Glaciers and climate - to know and to reflect".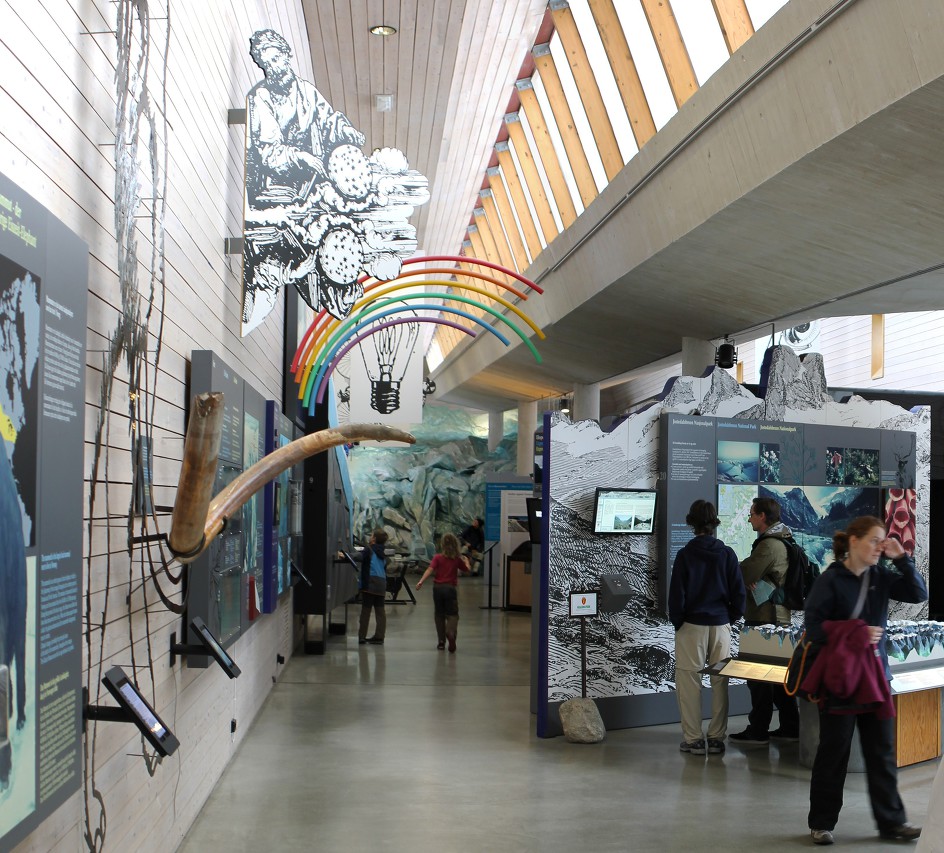 The layout of Jostedalsbreen glacier, the largest in Europe. Its length is 80 kilometers, and its area is 278 kilometers, its lower border is at an altitude of 60 meters.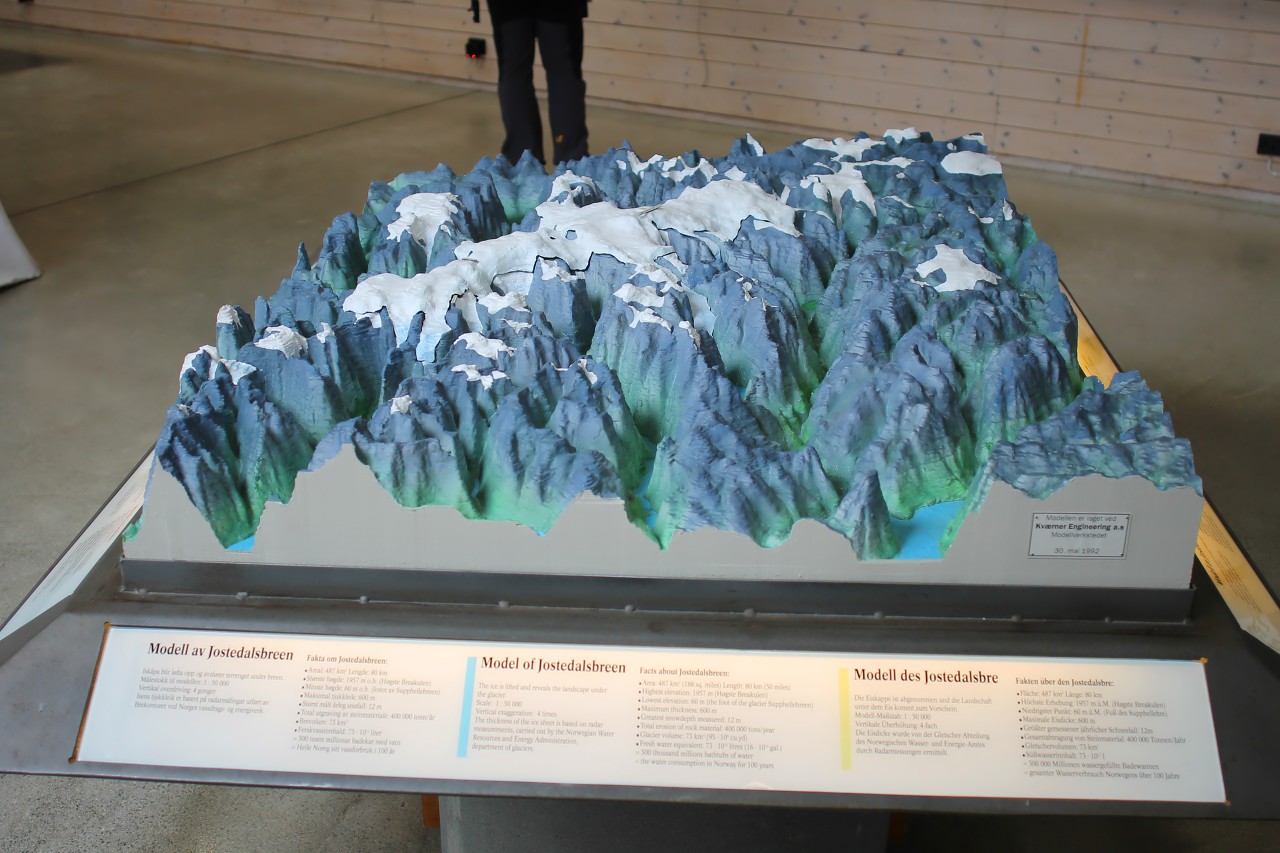 If you press the button, the ice cap is lifted, showing the tops of mountains and gives an idea of the thickness of the ice cover, which reaches 600 meters, the total volume of ice is 73 cubic kilometers.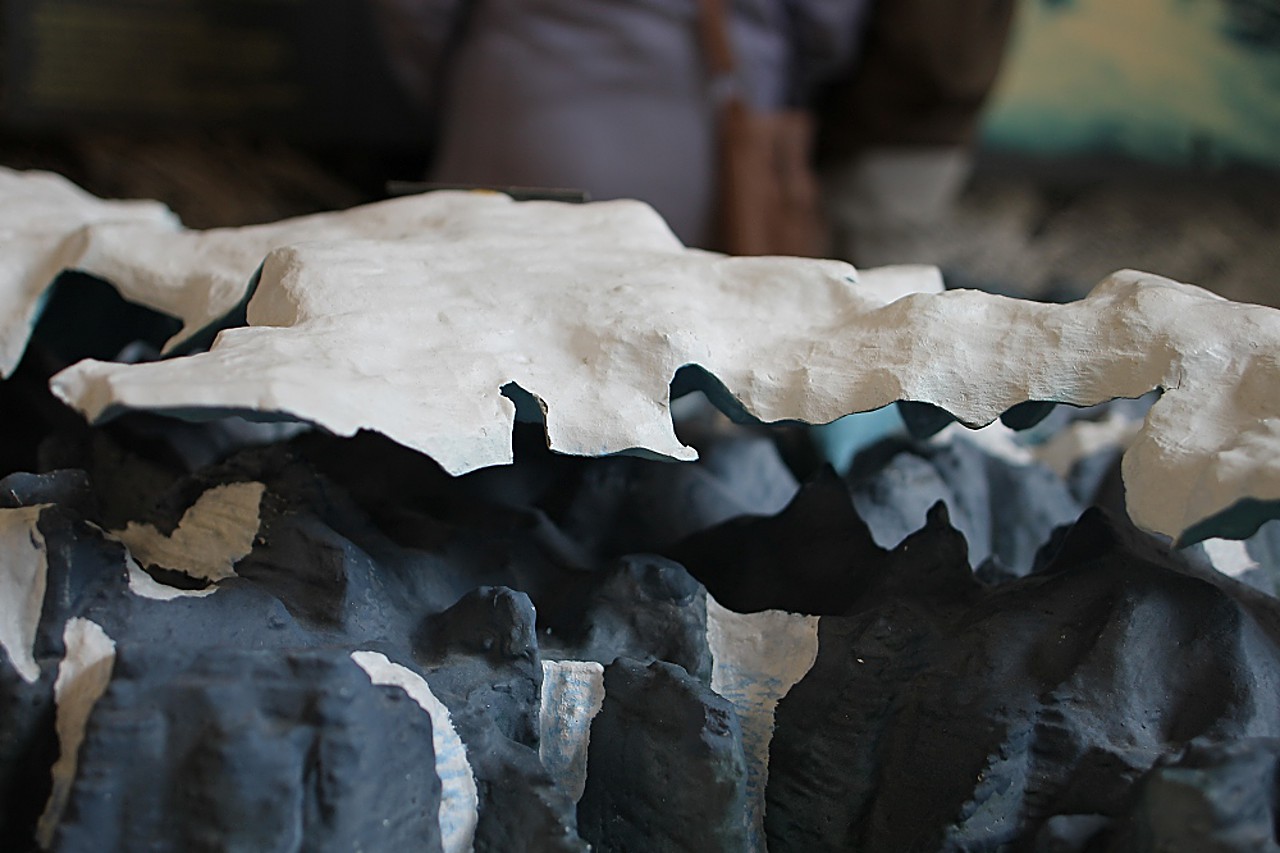 The mass of ice is so large that under its influence the earth's surface subsides, and when the ice moves, it cuts deep and wide valleys in the mountains.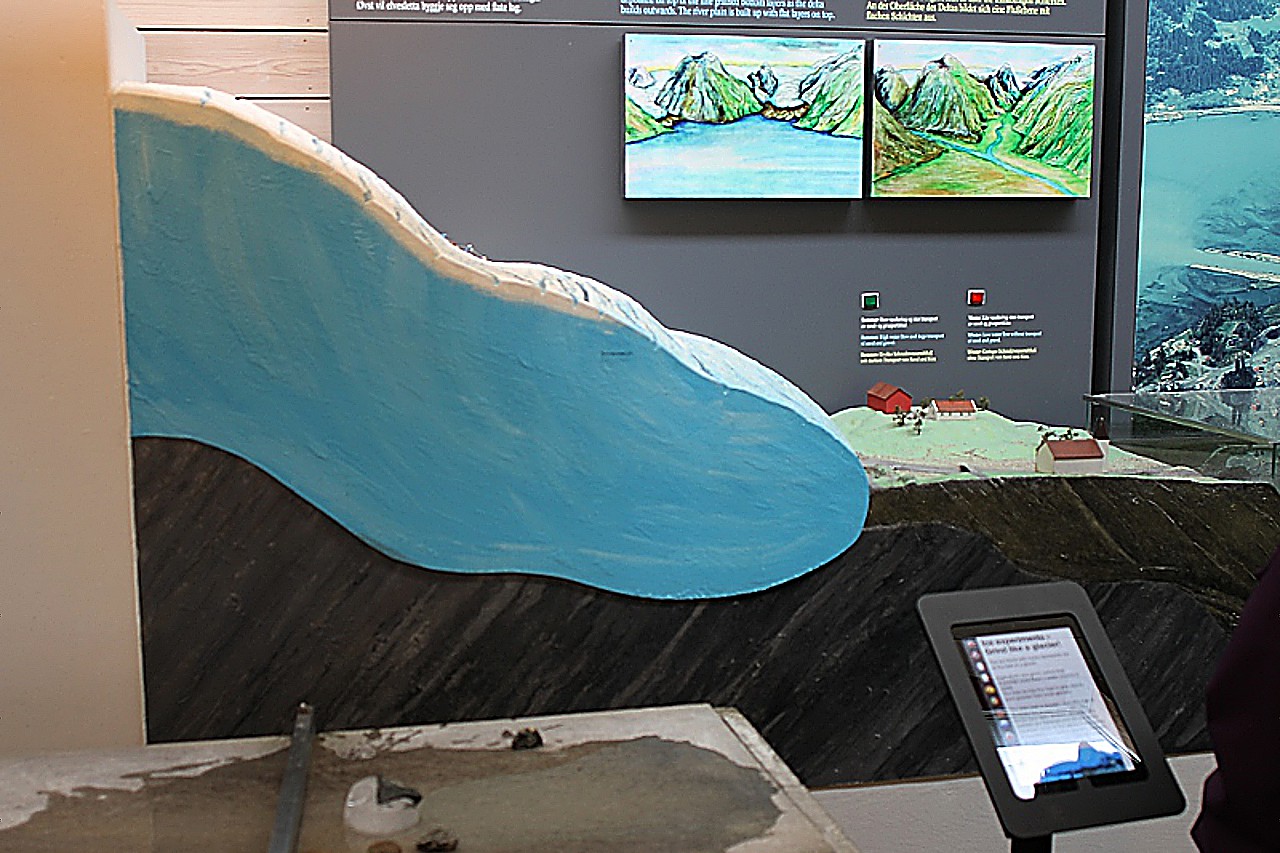 Section of the Icelandic glacier Vatnajökull, covering a volcanic mountain range.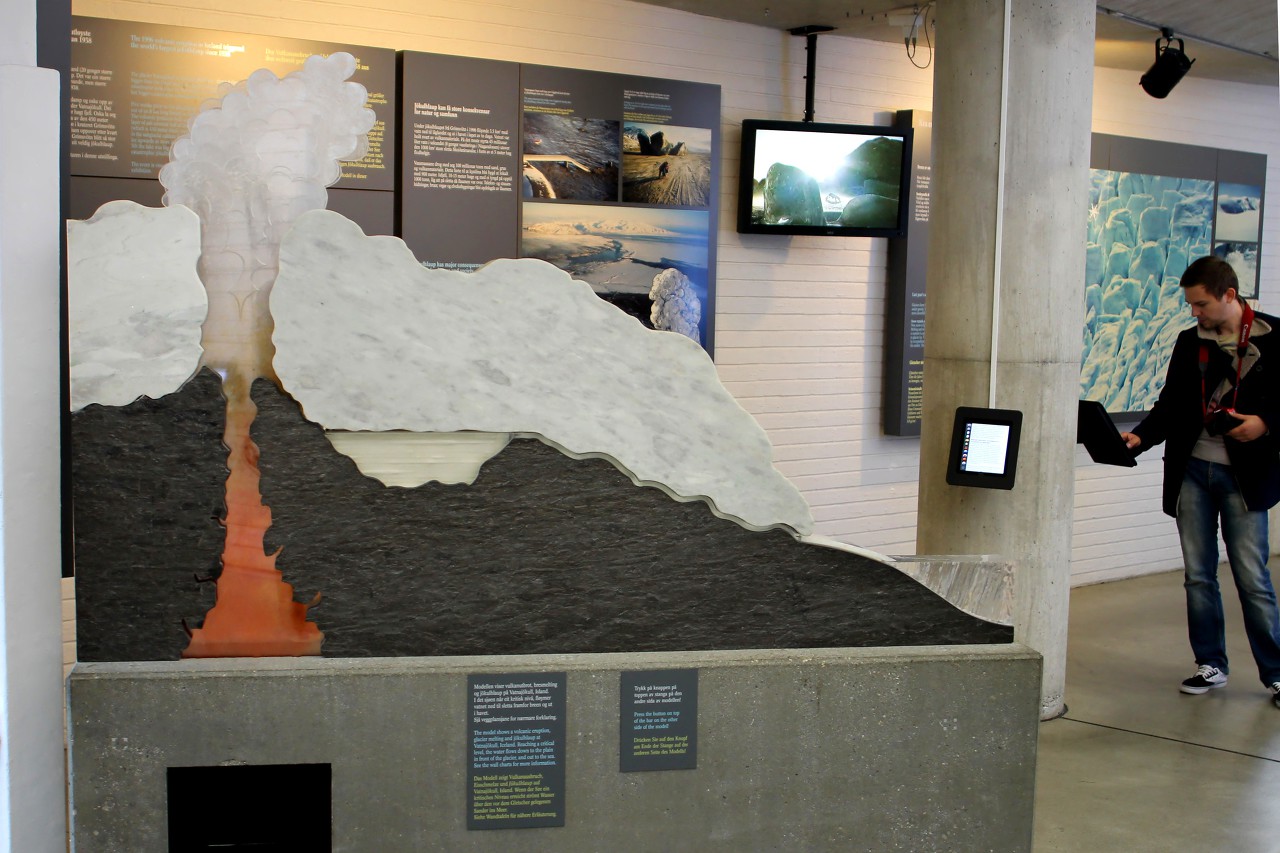 One of the stands is dedicated to the physical properties of ice. Here you can get an answer to the questions "why is ice blue or green", as well as look at interesting experiments with thousands of years of ice from a neighboring Supphellebreen glacier.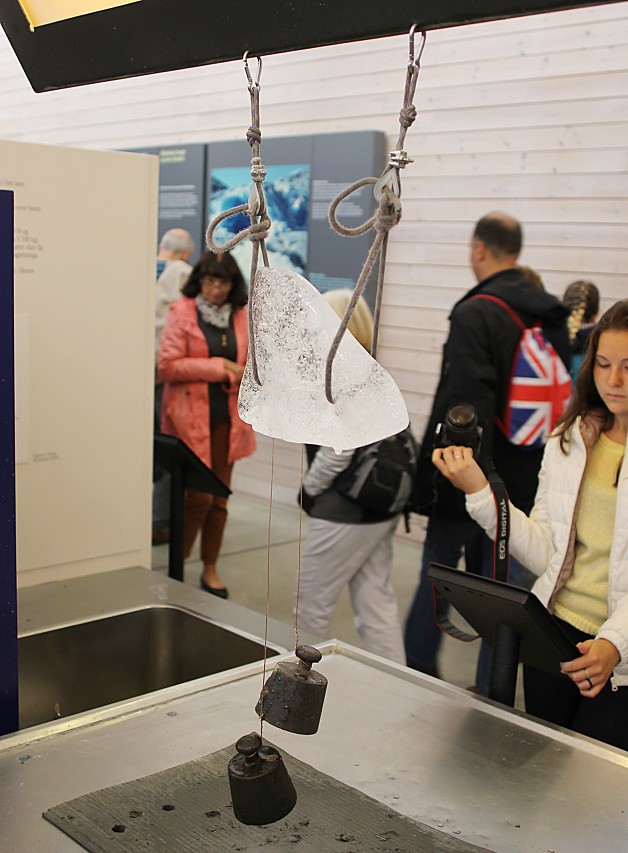 Section on Norwegian glaciers exploring history.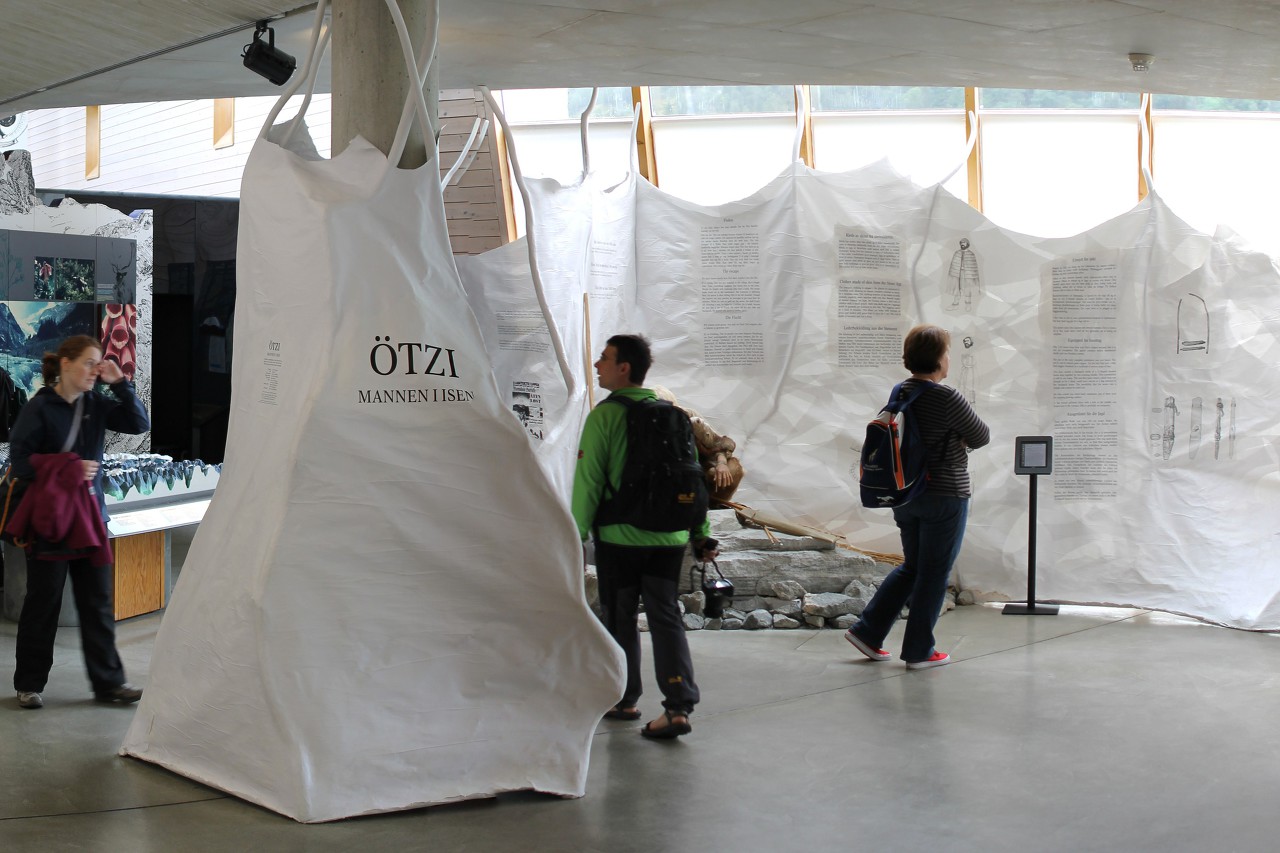 Here we talk about the work of glaciologists who study the properties of ice, its age, and the processes that occur in glaciers.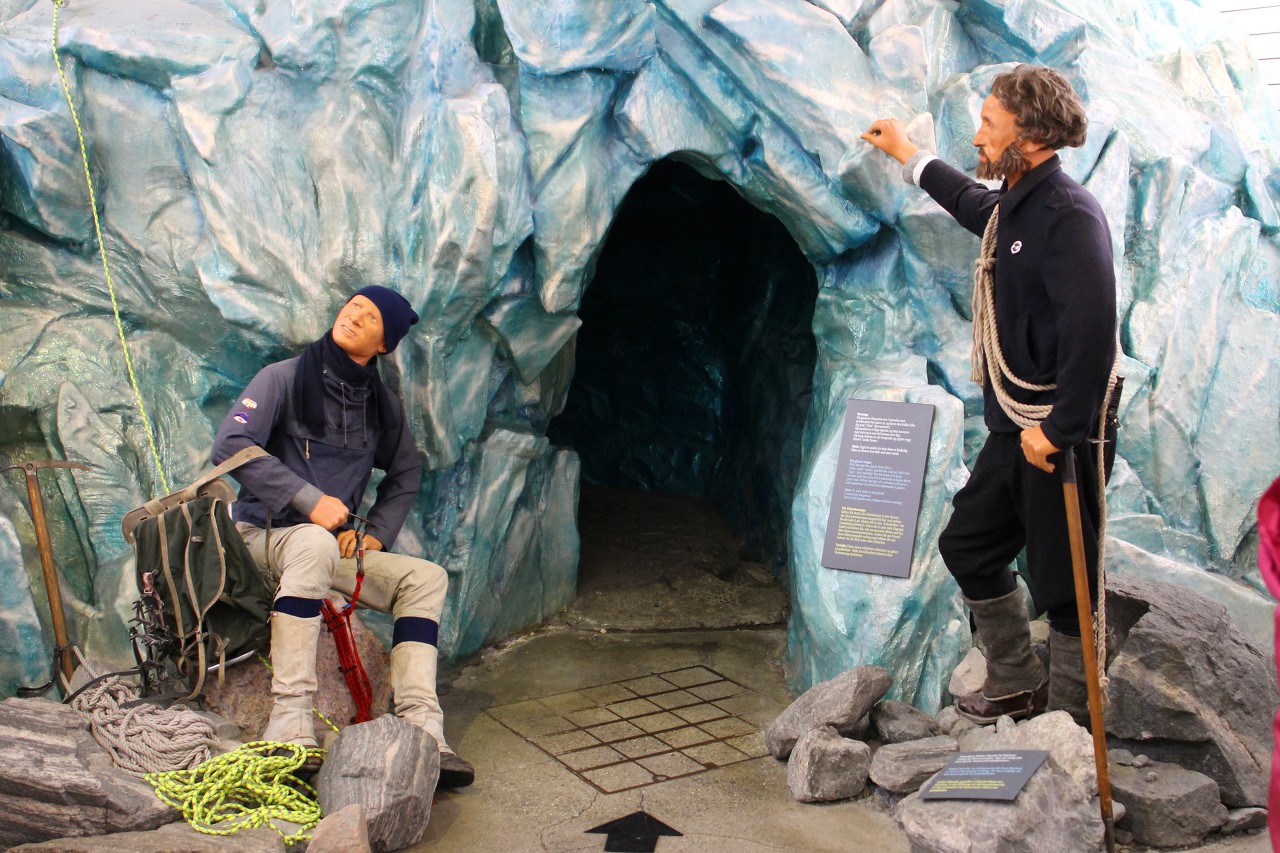 Visitors can see the glacier from the inside by walking through the "ice" cave.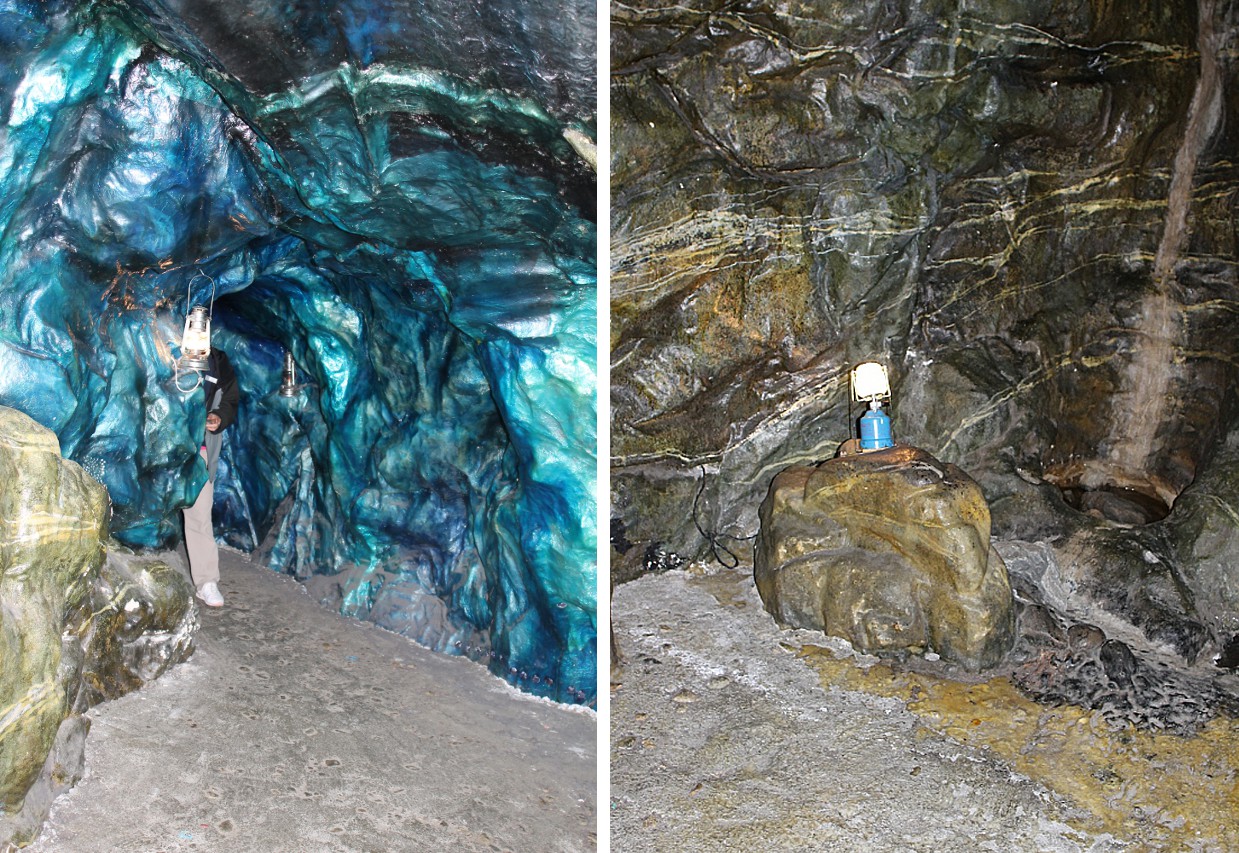 This part of the Museum tells about the finds of ancient flora and fauna preserved by glaciers for tens of thousands of years.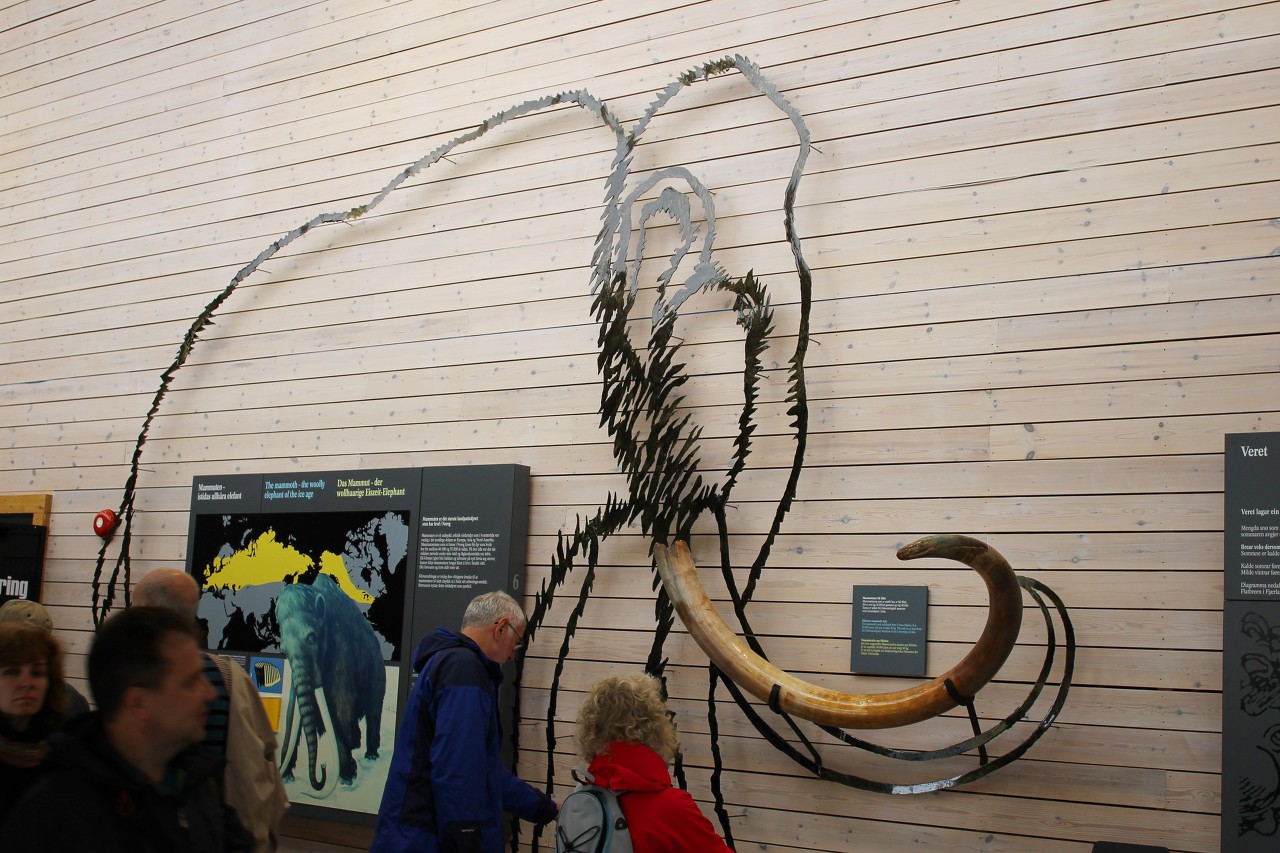 Pieces of wood preserved in the ice.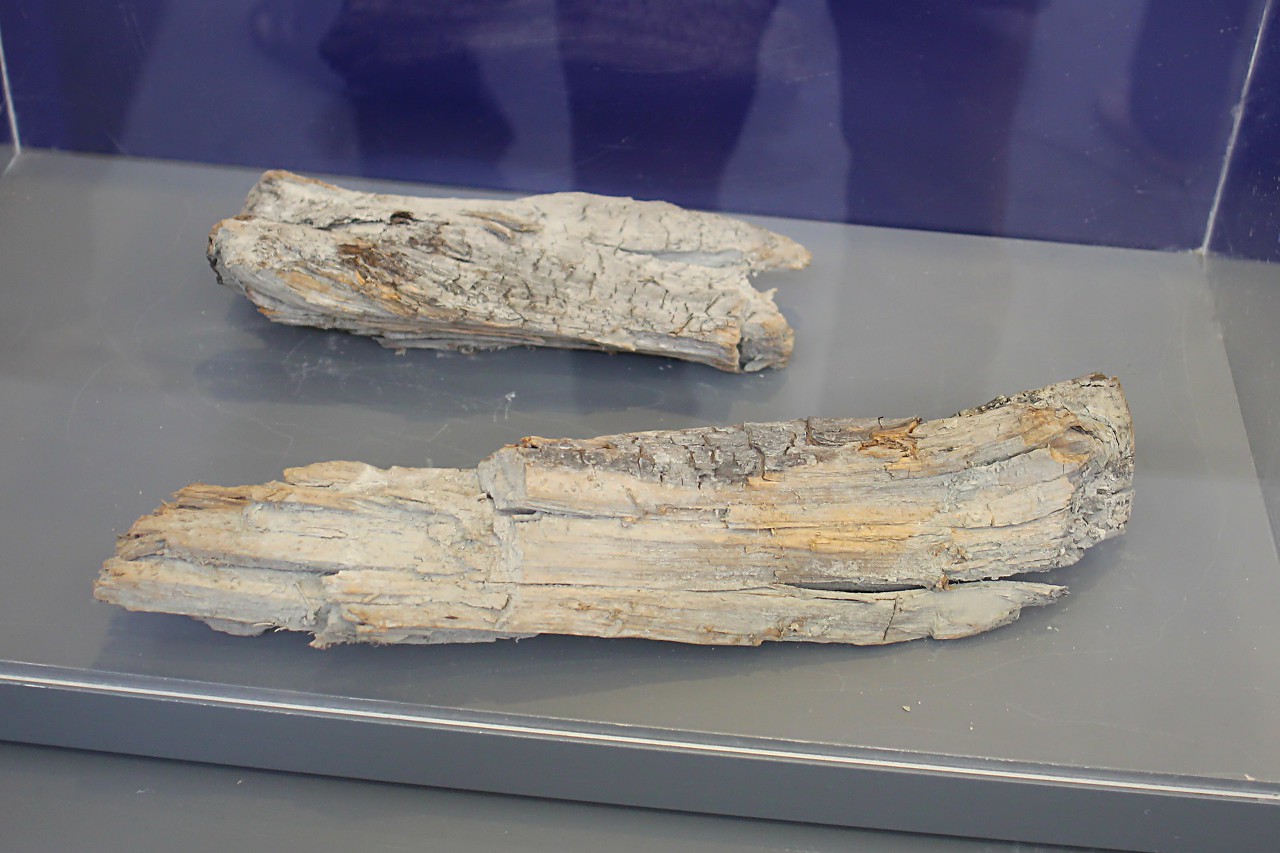 Section dedicated to the life of ancient people in the ice age.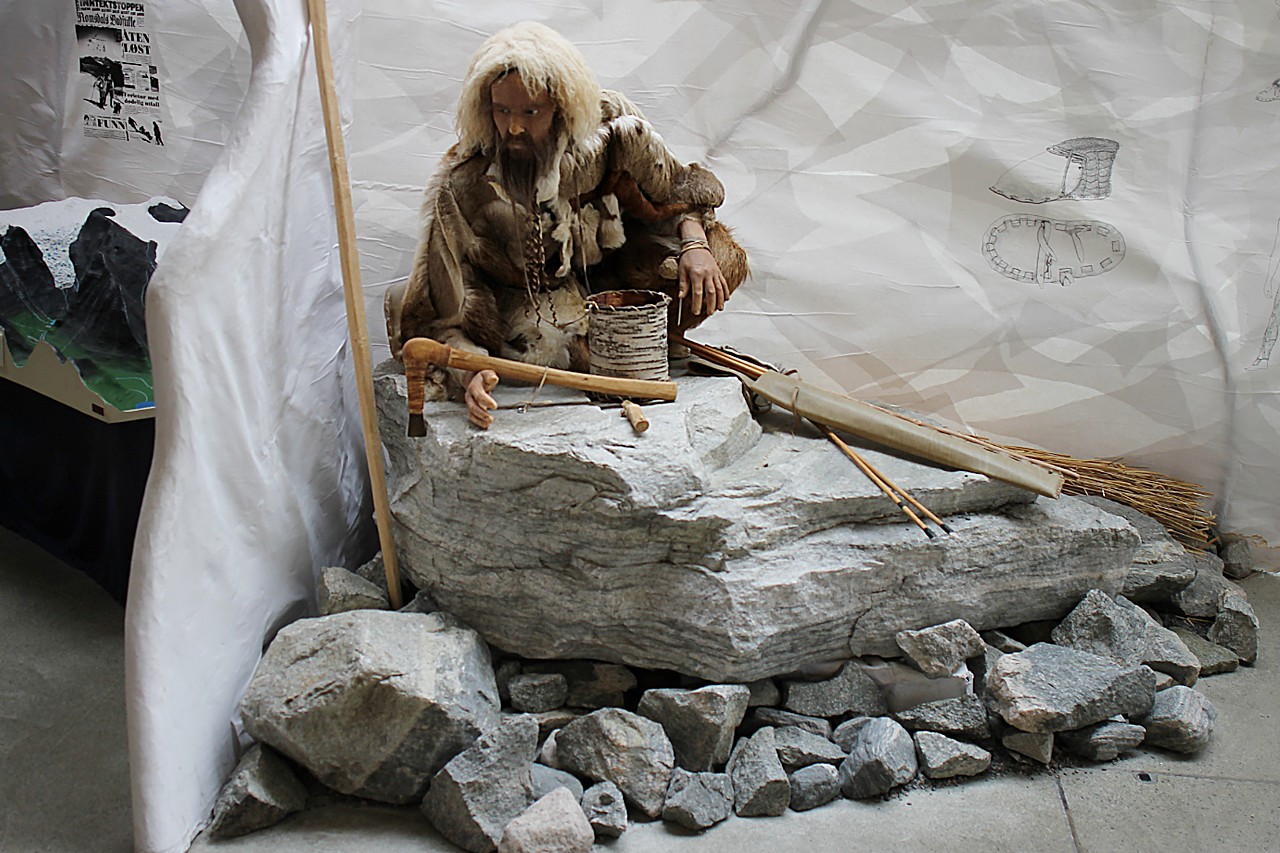 And animals that live in harsh northern conditions.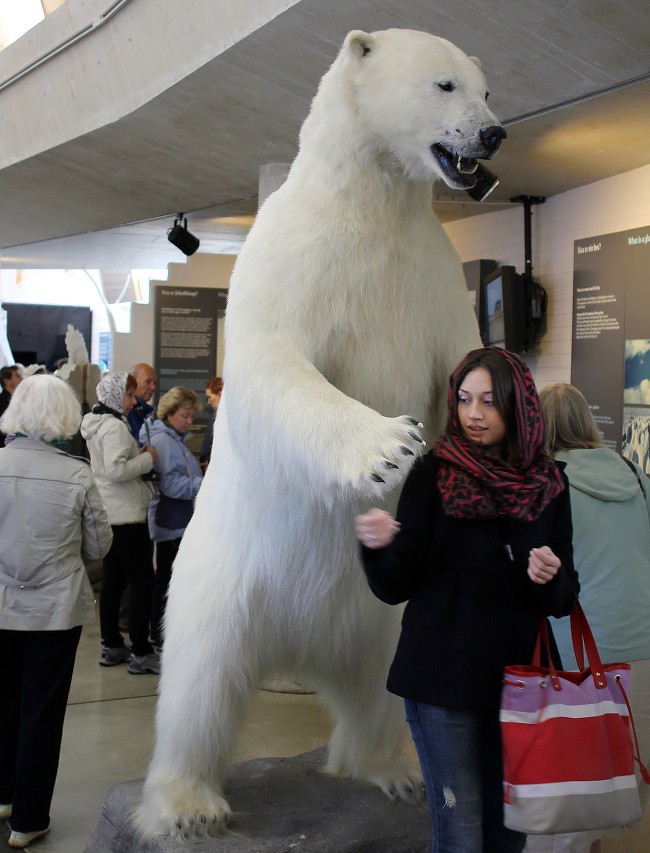 The museum's cinema hall is built as an iceberg.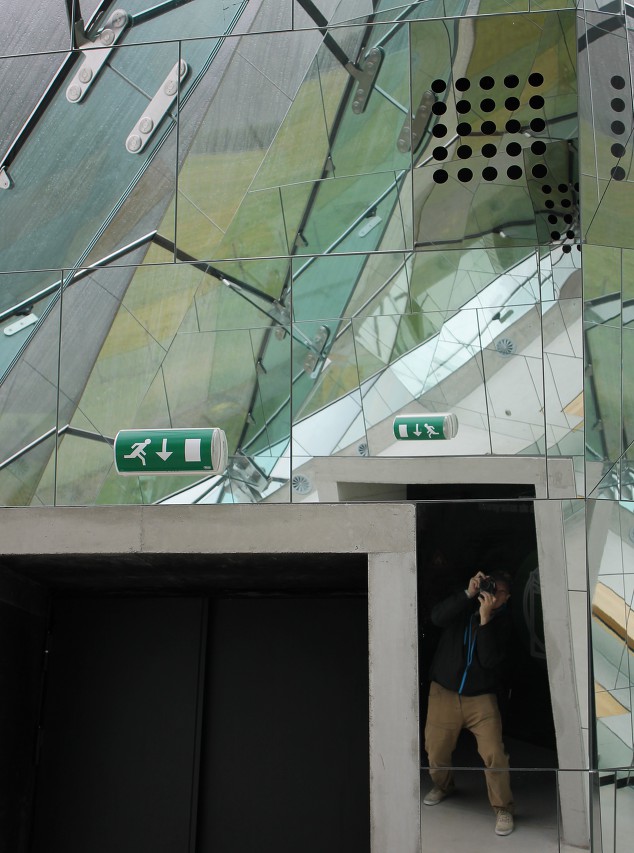 Here you will see a panoramic film by Ivo Caprino about the Jostedalsbreen glacier.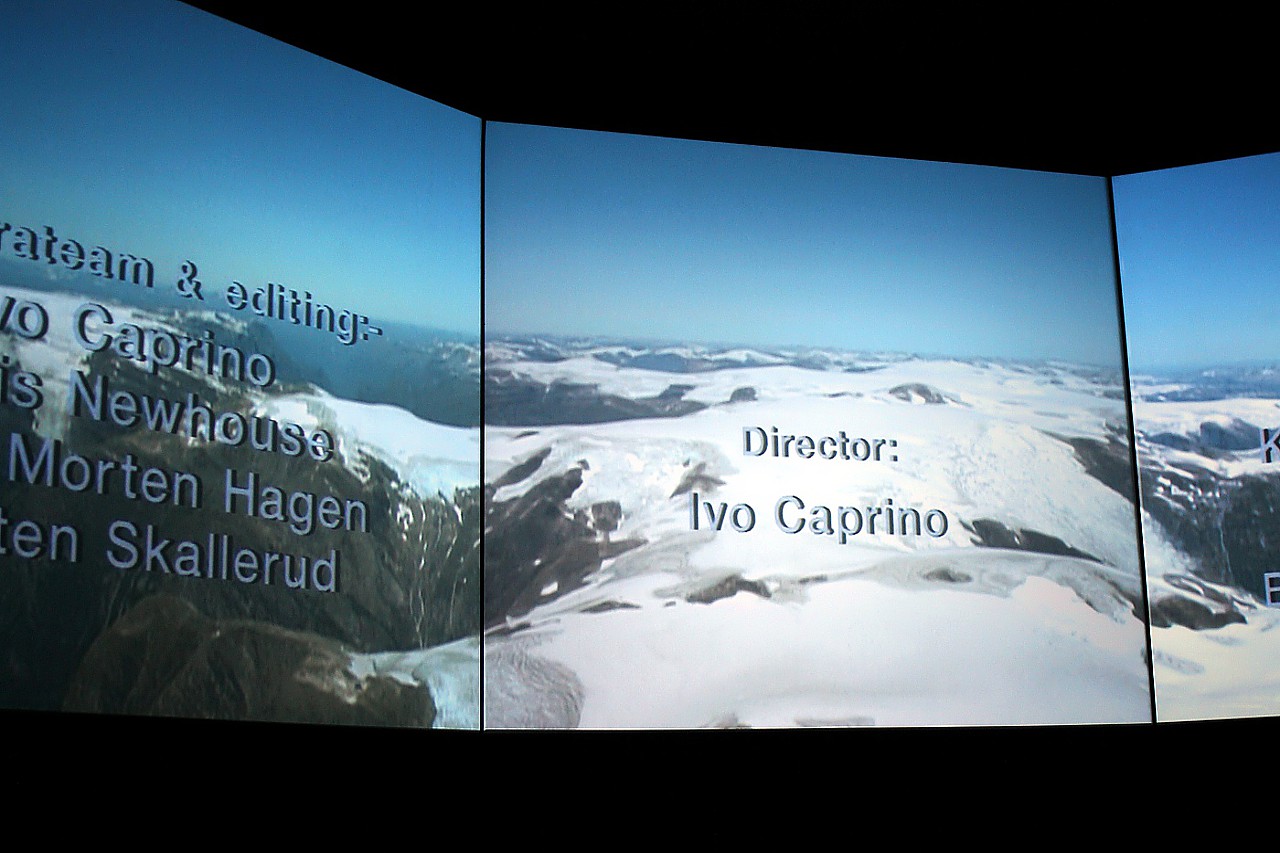 The shape of the museum building resembles blocks of ice. The author of the project, the Norwegian architect Sverre Fehn, received the prestigious Pritzker prize for this work, as well as the Norwegian Betongtavlen architecture award. There is a viewing platform on the roof of the Museum.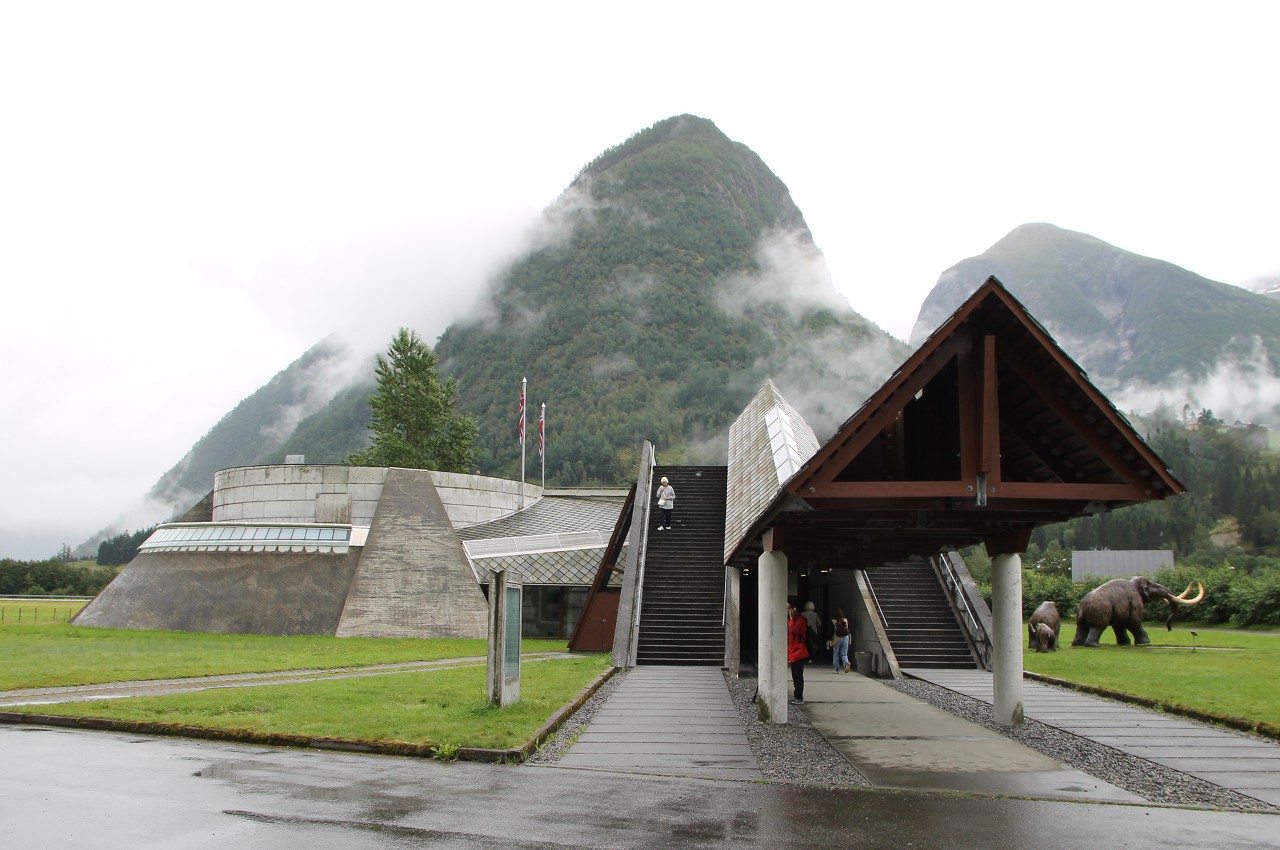 A family of mammoths "grazes" near the walls of the museum.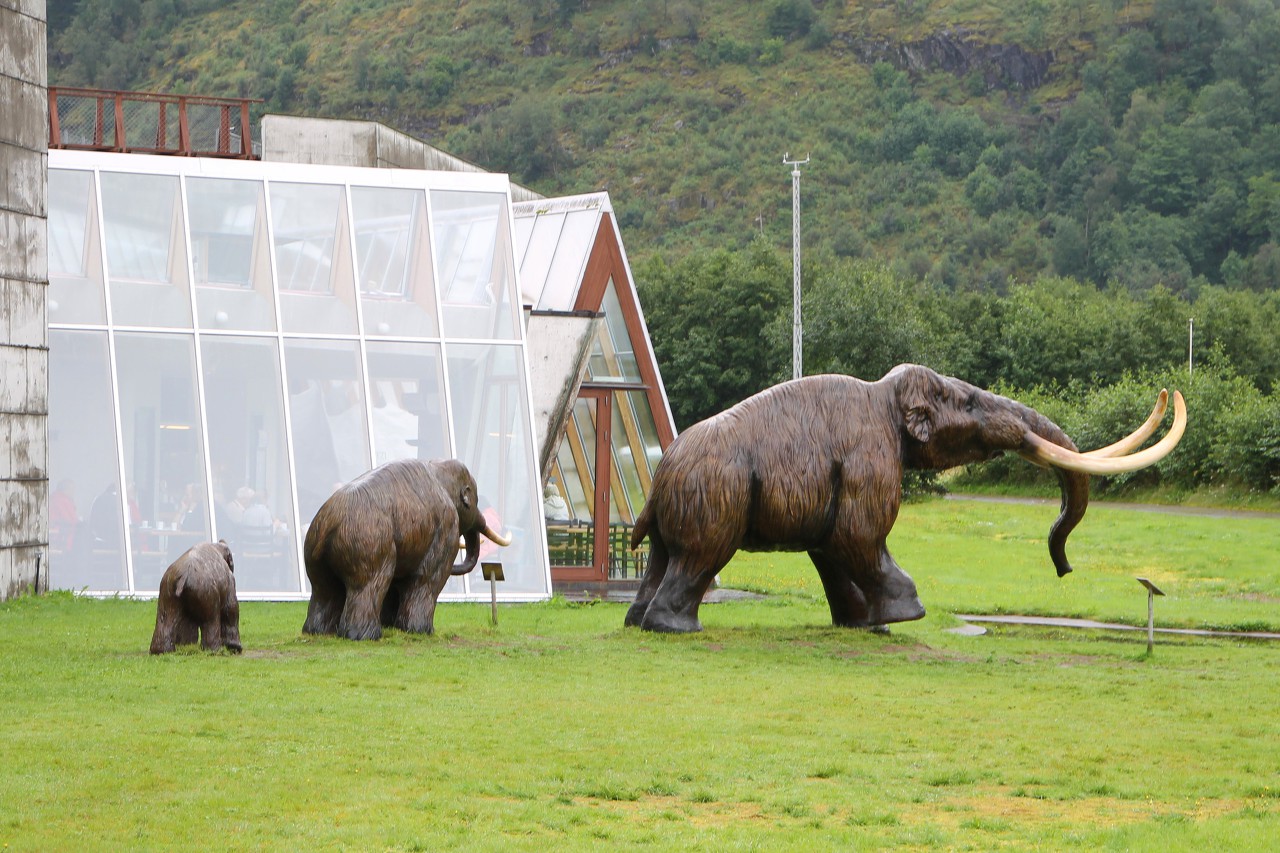 There is a cafe and gift shop in the parking lot.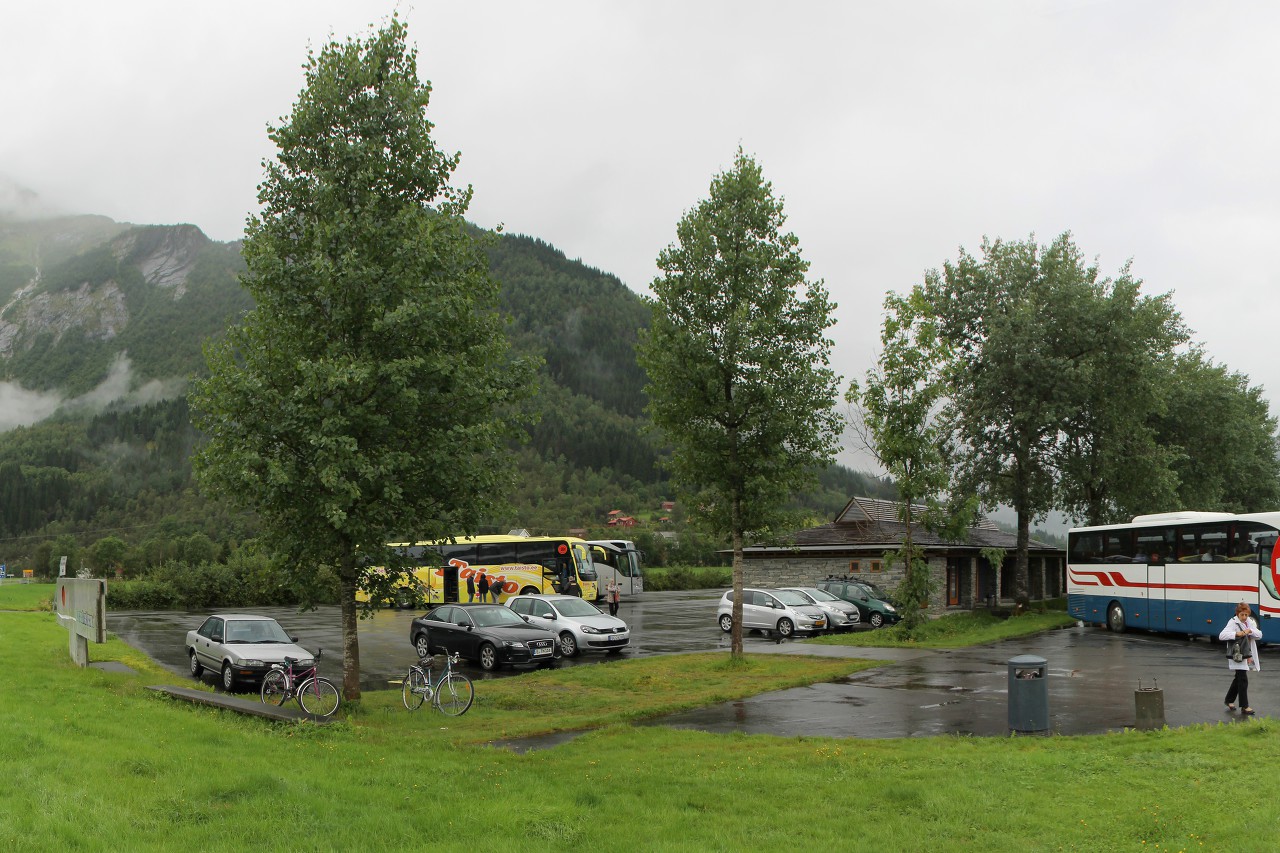 The Norwegian glacier museum is open from April to October every day from 10 to 16 hours, the price of a standard ticket is 140NOK, for children and students is half as much, a family ticket is 290NOK. The museum can be reached from Sogndal by bus 521, 522, 526, stop Fjærland kryss. Museum website bre.museum.no