Nigardsbrevatnet Glacial Lake
After this theoretical introduction to the glaciers in Fjærland Museum, we have to consolidate the received knowledge in practice, and we drive to the Nigardsbreen glacier, one more language of the same great Jostedalsbreen. From Fjærland to the glacier about 100 kilometers, so we drove for more than an hour and a half, almost under constant rain. The parking lot at glacial lake was dry, but low clouds hid the peaks of the mountains, against the gray background of which stood out the amazing color of the bright blue tongue of the glacier.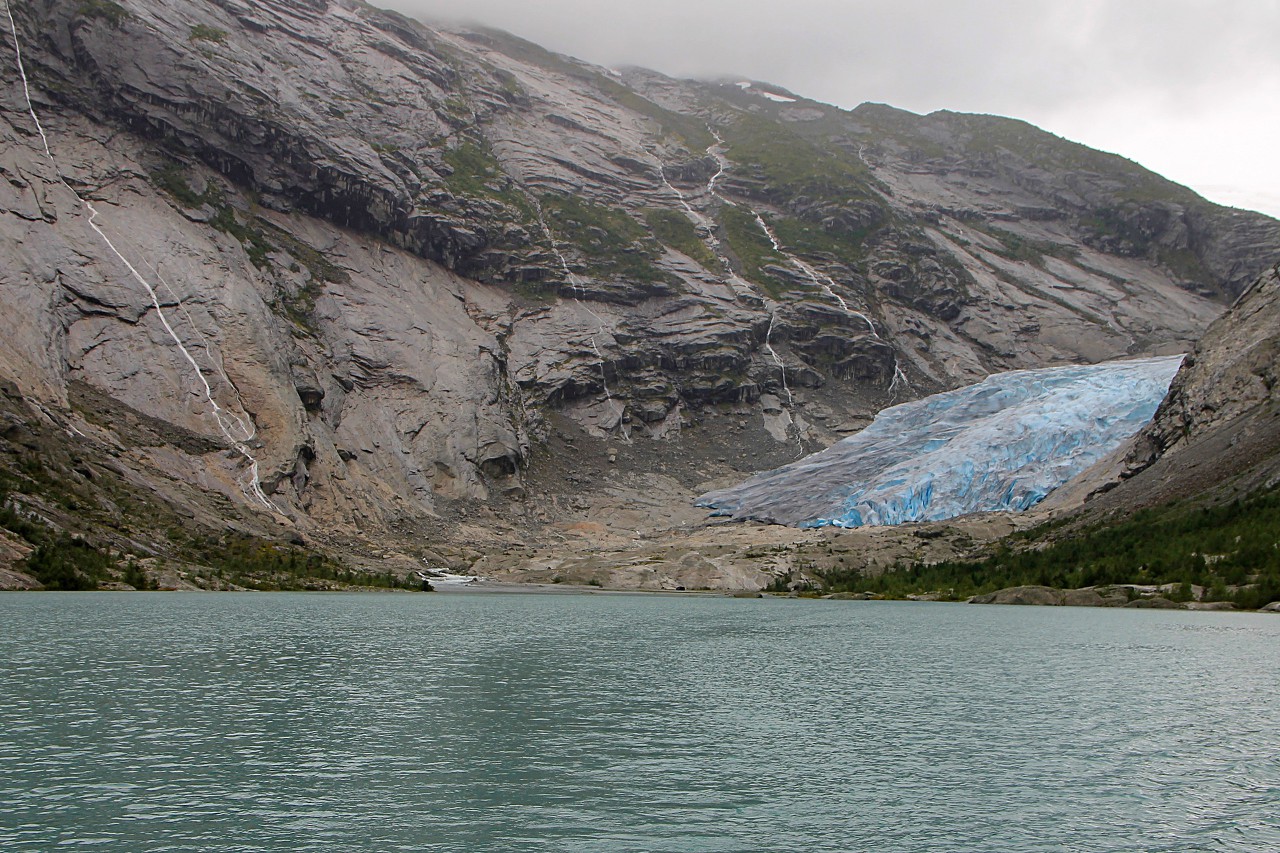 From the parking lot to the glacier about two kilometers, and you can walk along the path along the lake shore, but the terrain there is quite difficult and it will take a long time. If You do not want to waste time and effort, you can do part of the way by water.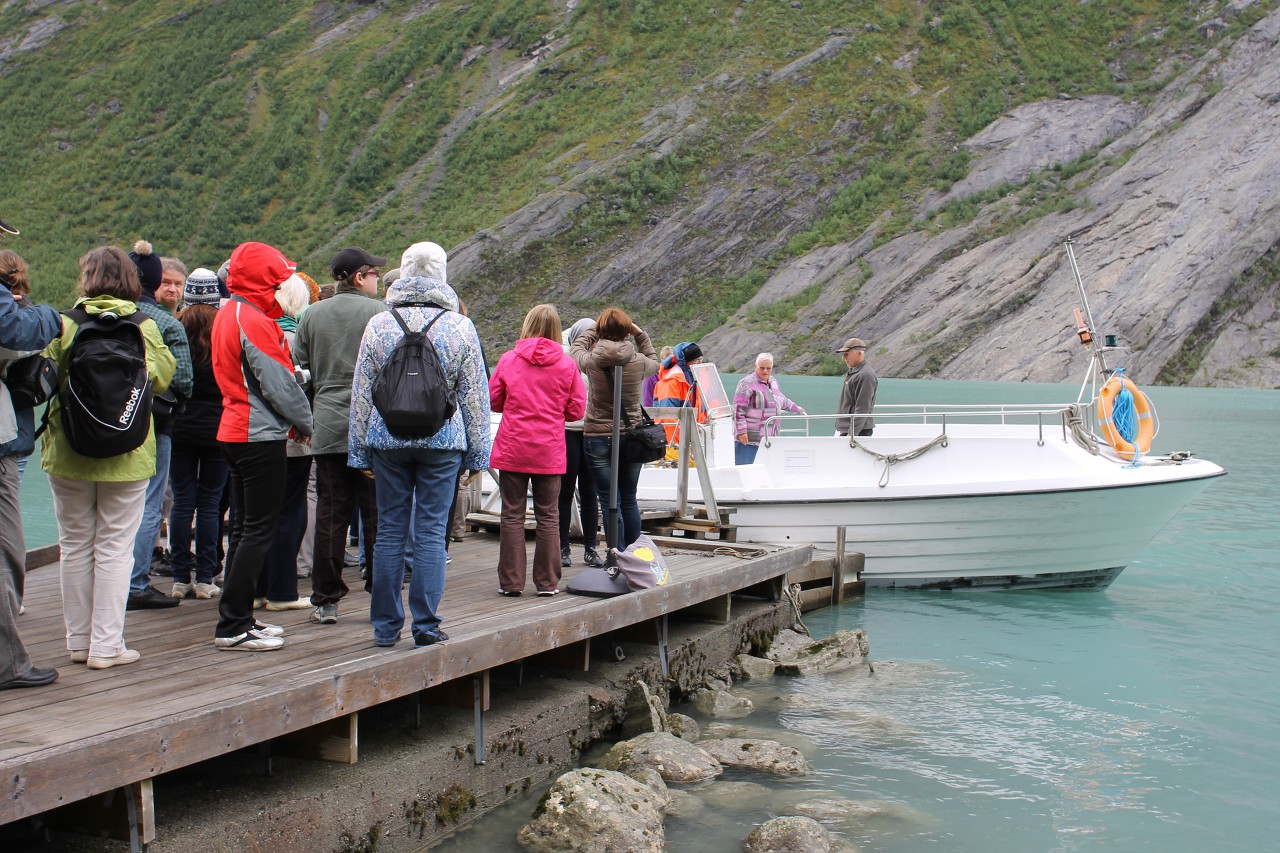 A boat ride will take 10-15 minutes, including waiting at the pier, but it will save You from the path on the most difficult part of the trail, where you will have to jump over boulders and cross numerous swamps.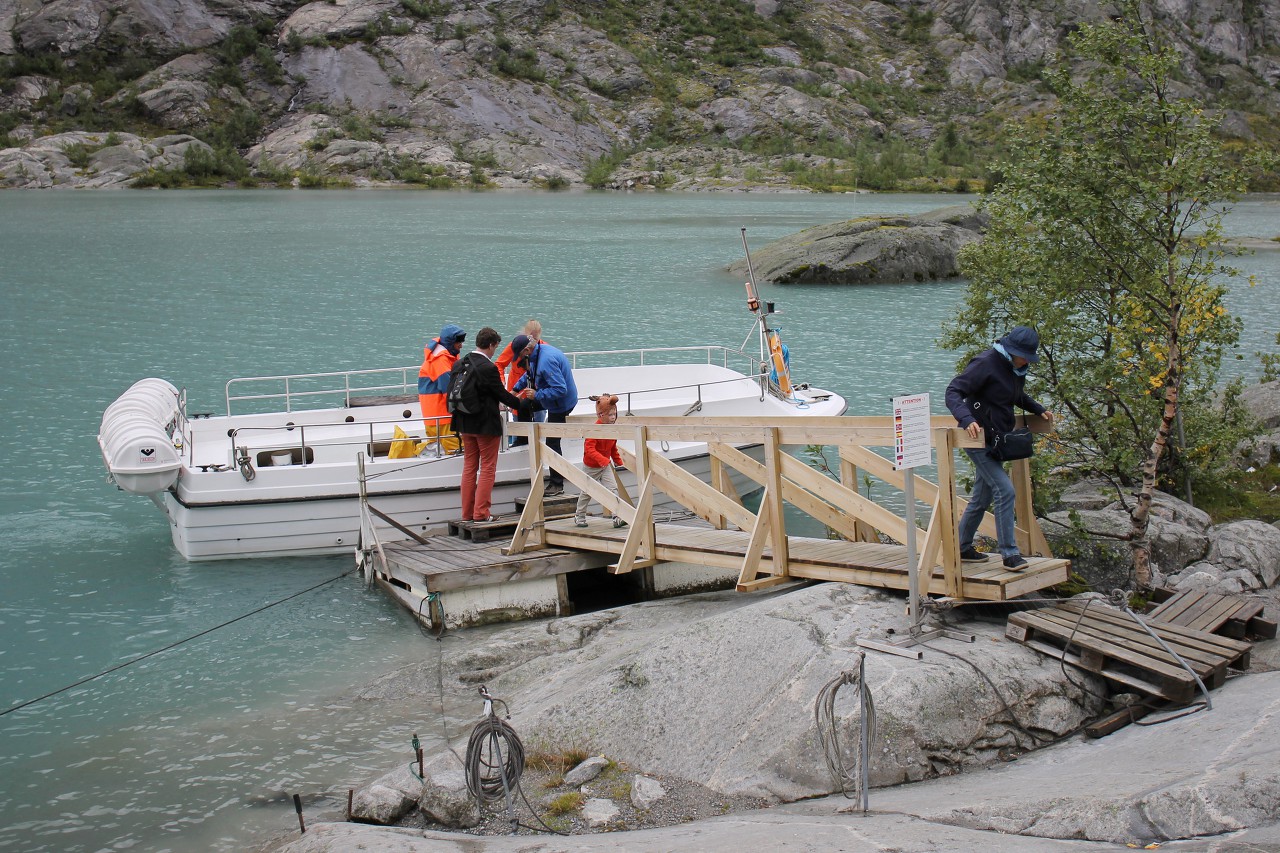 From the pier to the glacier you will have to walk about a kilometer along the relatively flat and picturesque shore of the lake.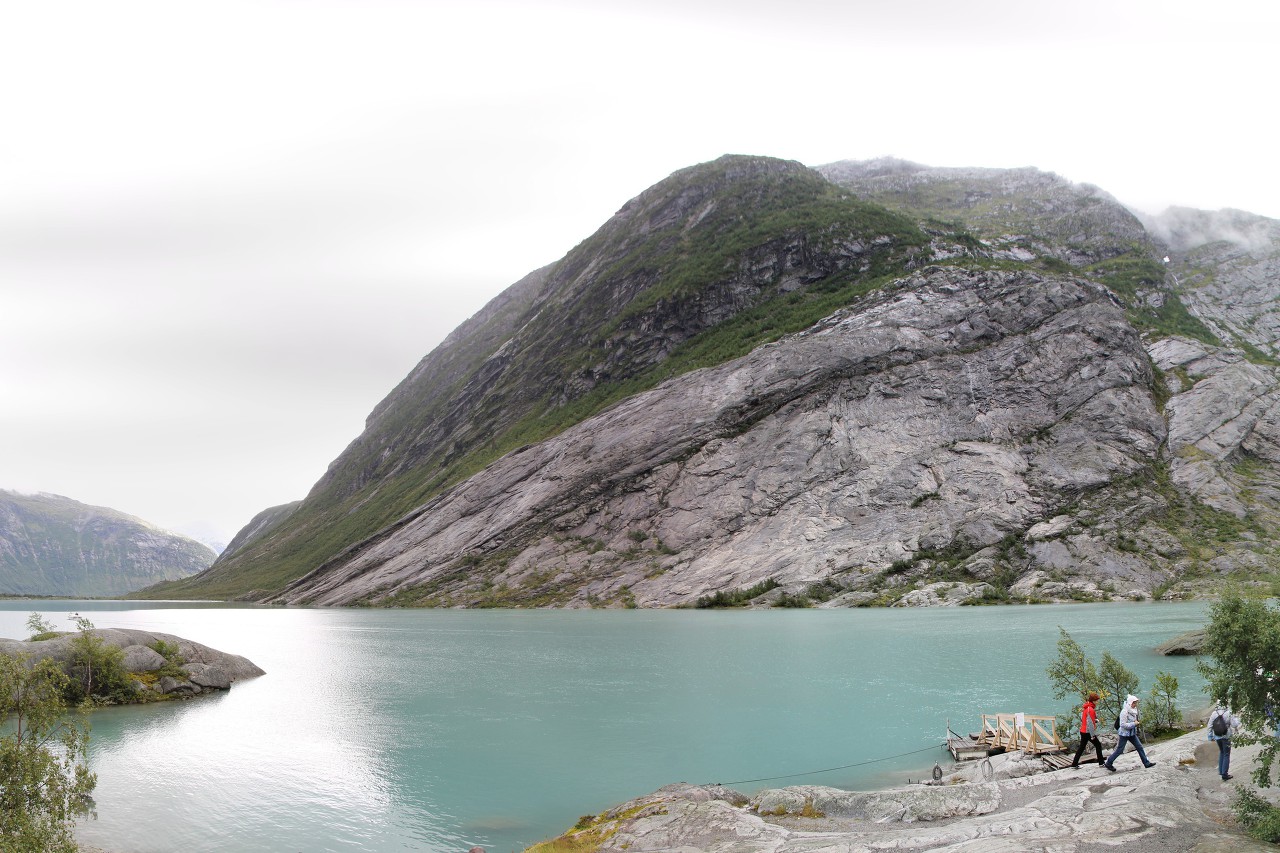 Nigardsbrevatnet lake is located at an altitude of 284 meters above sea level, its length is just under two kilometers, and its width is up to 400 meters.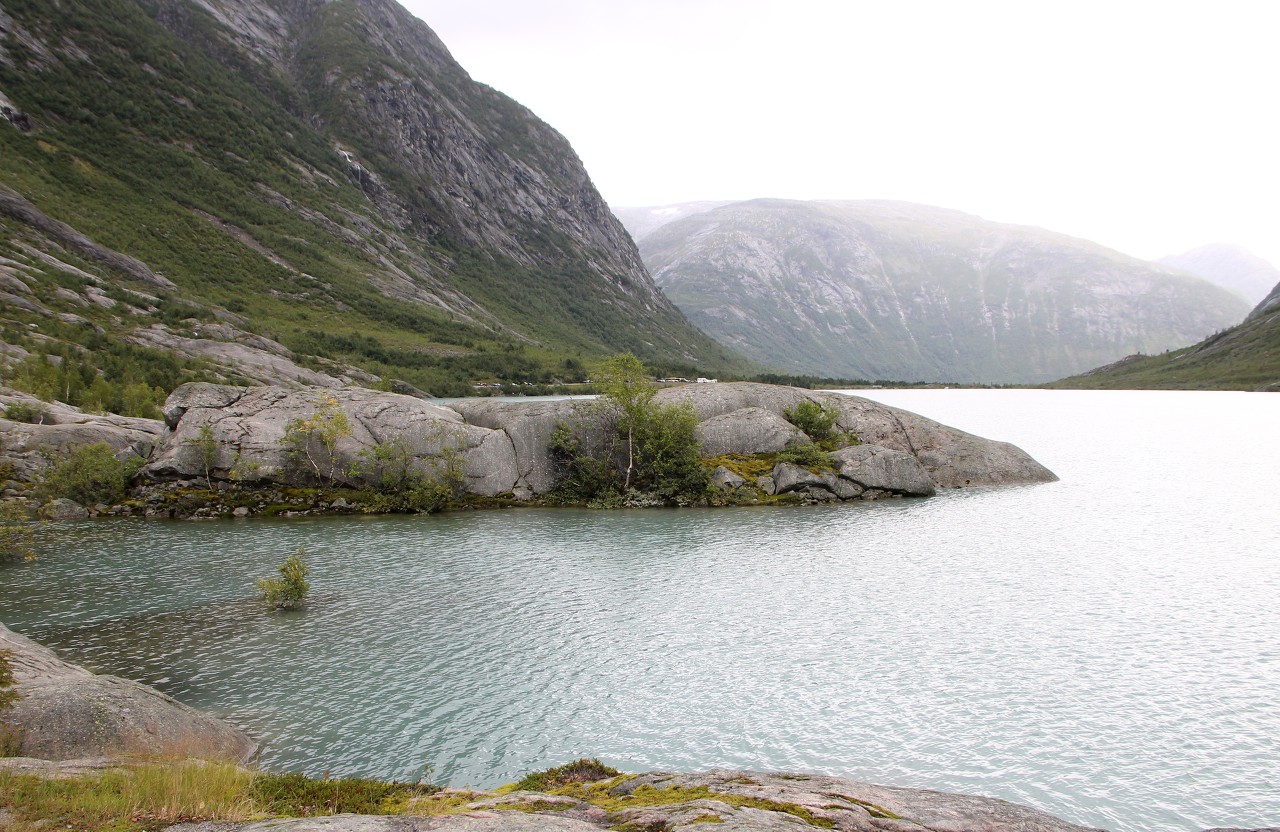 The lake formed by meltwater of the glacier Nigardsbreen and constantly feeds them. Therefore, the water here is very cold at any time of the year. However, even in the boat, I did not feel any dankness and the water did not smell cold.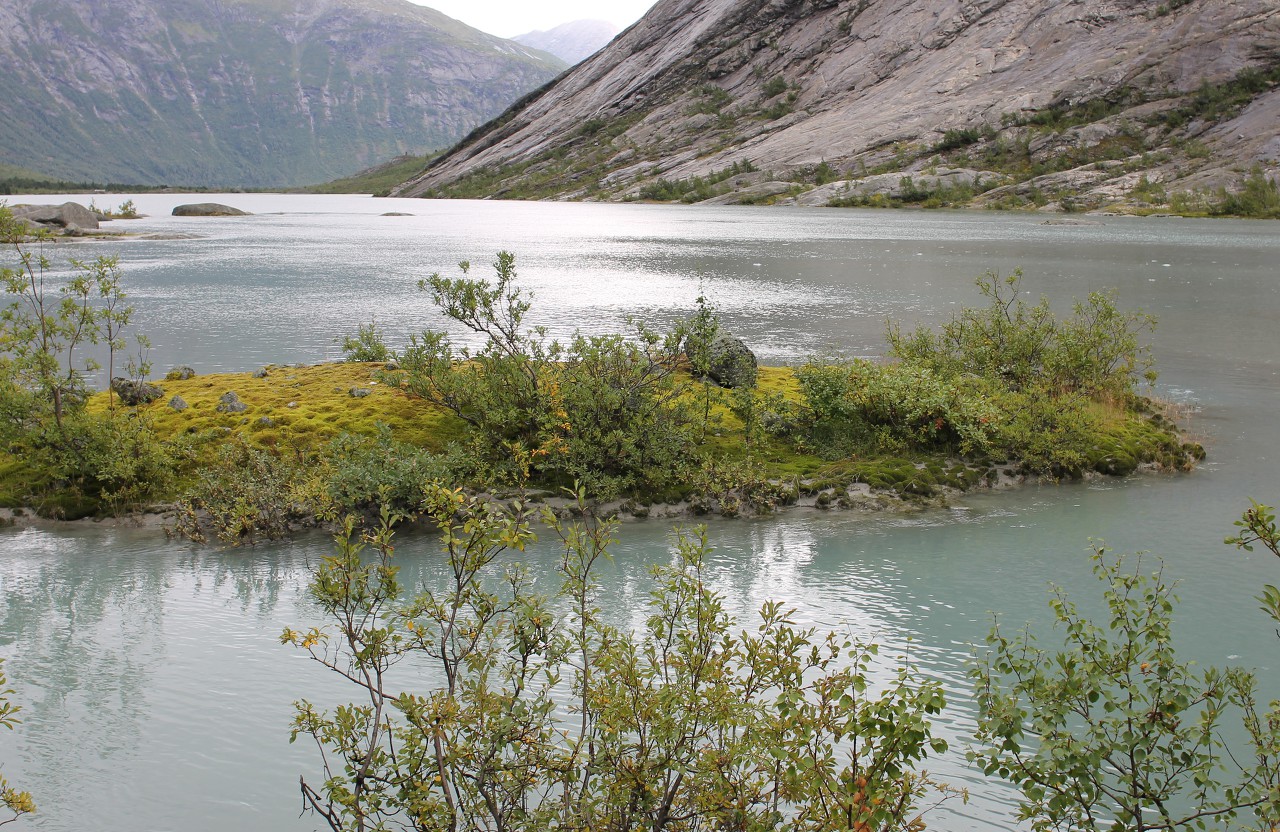 The waters of the lake have a characteristic blue-white color due to the smallest particles of rock that the moving ice wipes off the rocks.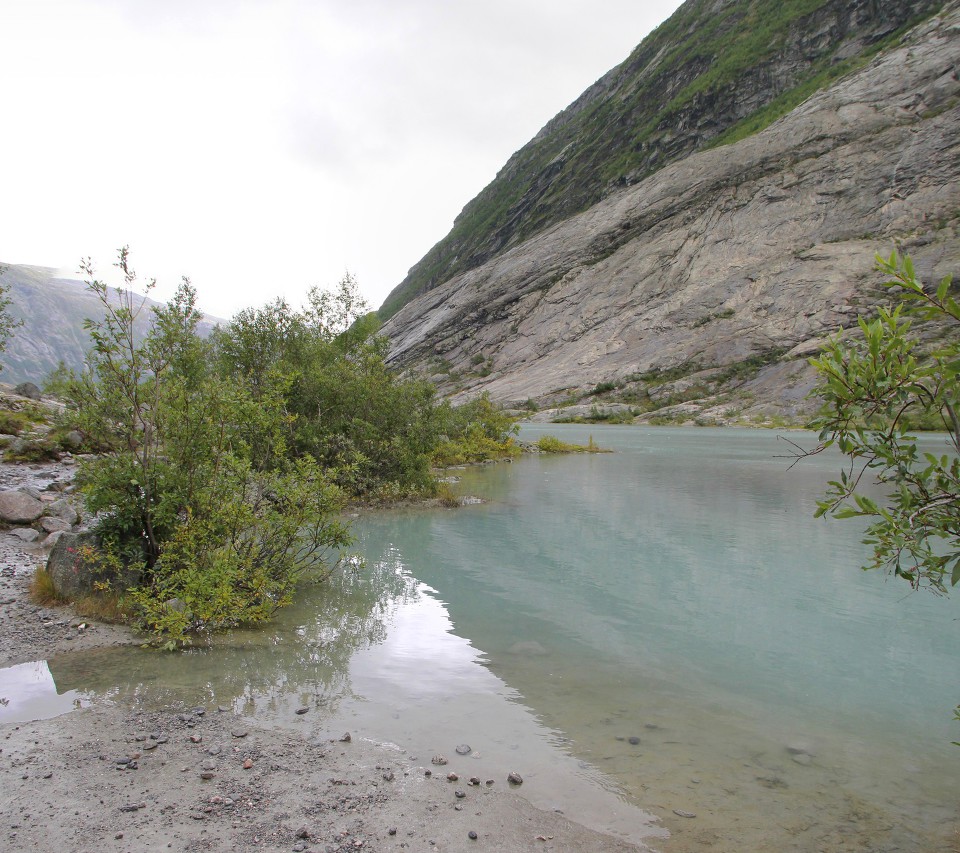 The first half of the 18th century was very cold, the lower border of the glacier moved 4 kilometers and covered all the lake and the valley of the Breelvi river, connecting the lake with the Justedola river. The ice swallowed up the Nygaard farm, which gave its name to the glacier and lake. Now the ice has retreated about five hundred meters from the western tip of the lake.