Jostedalen and Barsnesfjorden
After a walk on the Nygardsbreen glacier and jumping on the boulders at its foot, we get on the bus and go to the place of our next overnight stay. Our route follows the Jostedøla River on the regional road 604 (Jostedolvegen).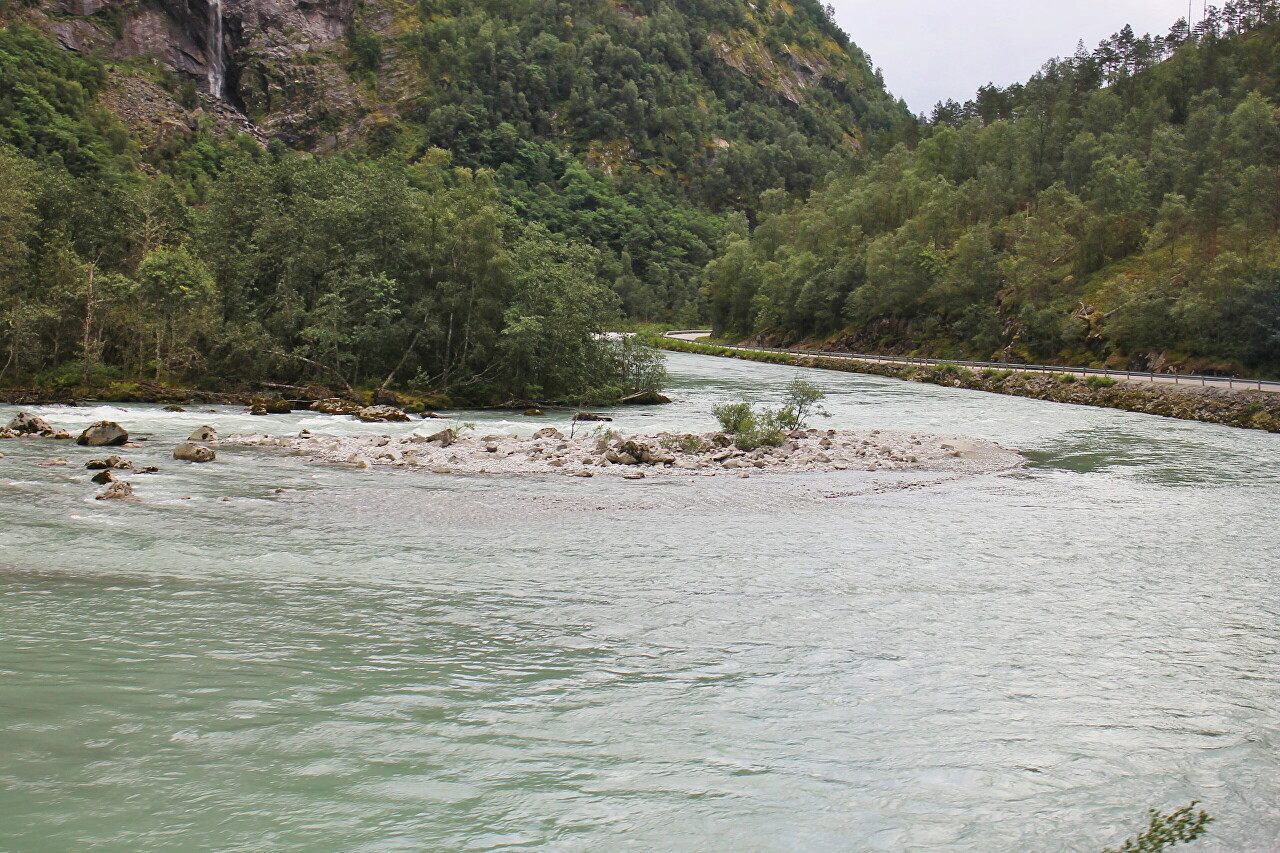 From the eastern bank of the river runs along the steep cliffs of the Breheimen mountain range, along which numerous waterfalls flow, originating in the Spørtegbreen glacier.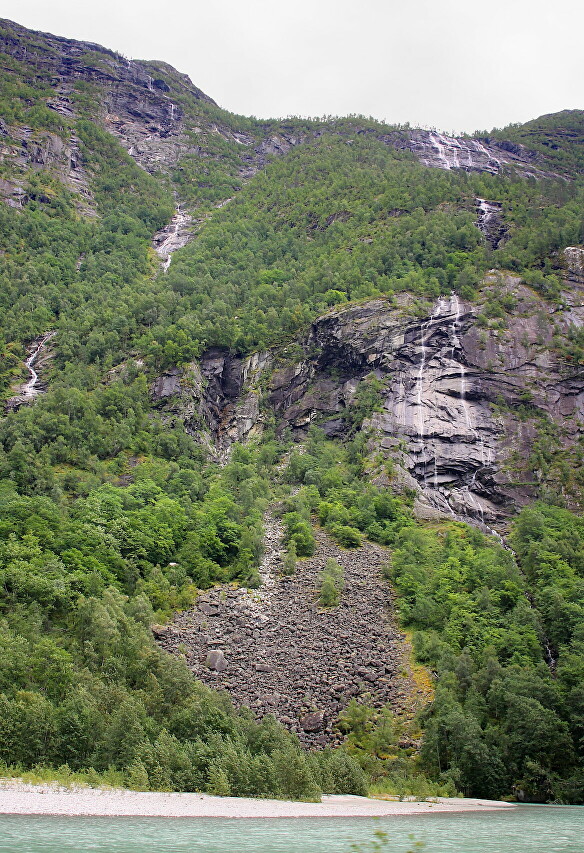 The river collects glacial and atmospheric waters from an area of more than 800 square kilometers, and its banks attract trout and salmon fishing enthusiasts.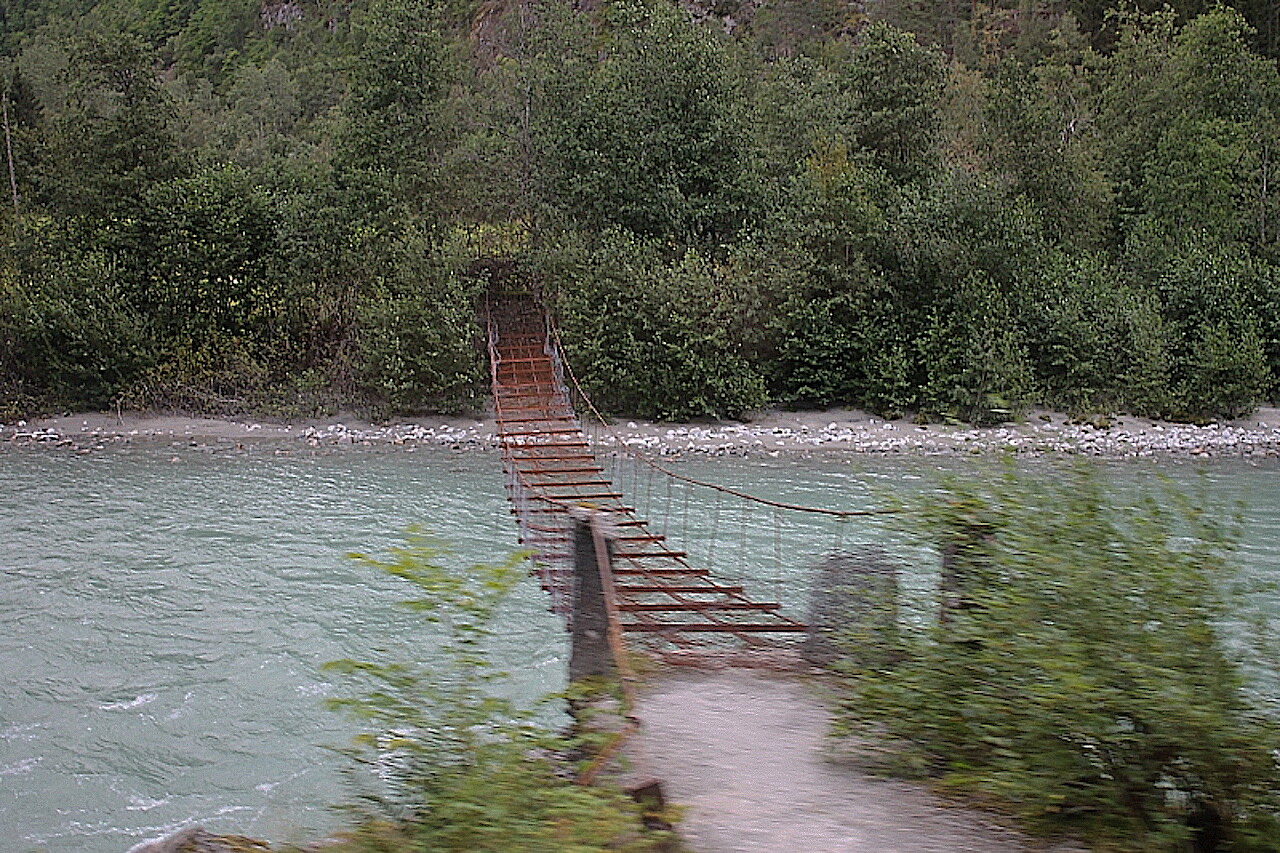 From the tiny farming village of Bruhaug, the scenic Vigdalen hiking trail begins.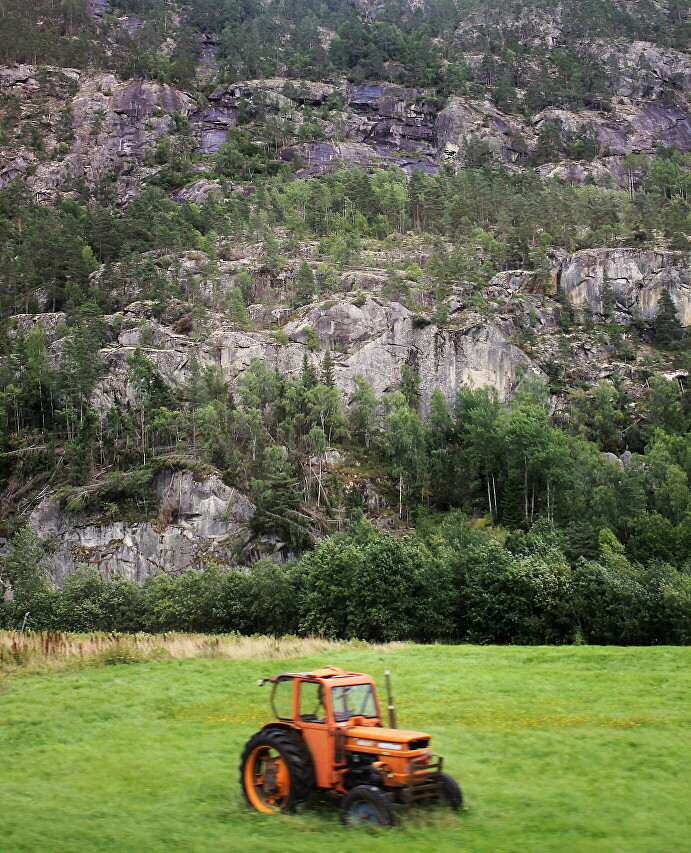 The town of Gaupne, the center of Luster municipality. There is an old wooden church, the popular Lustrabadet water park, a camping site, and several tourist hotels offering walking tours in the surrounding area.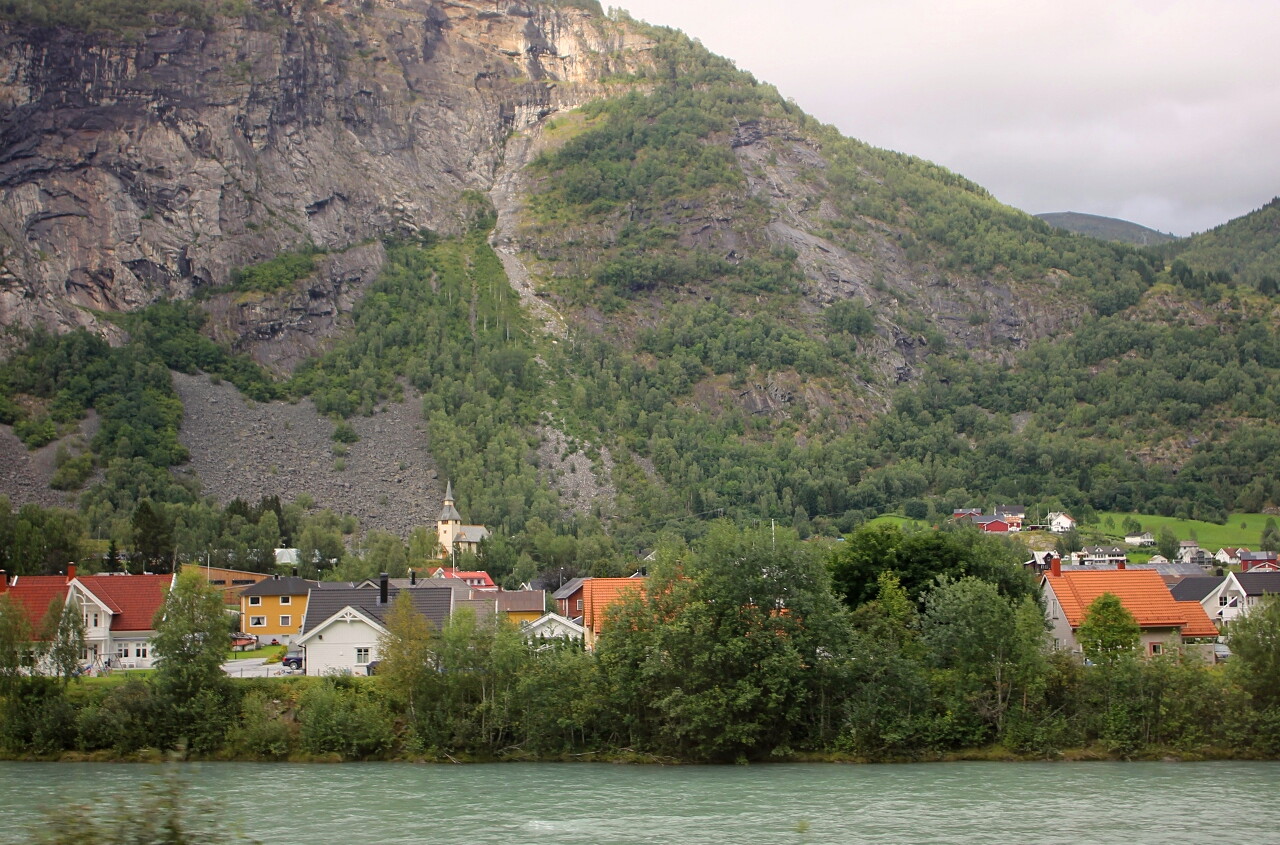 In Gaupne, the Eustedola river is crossed by the F55 highway, and then we follow it.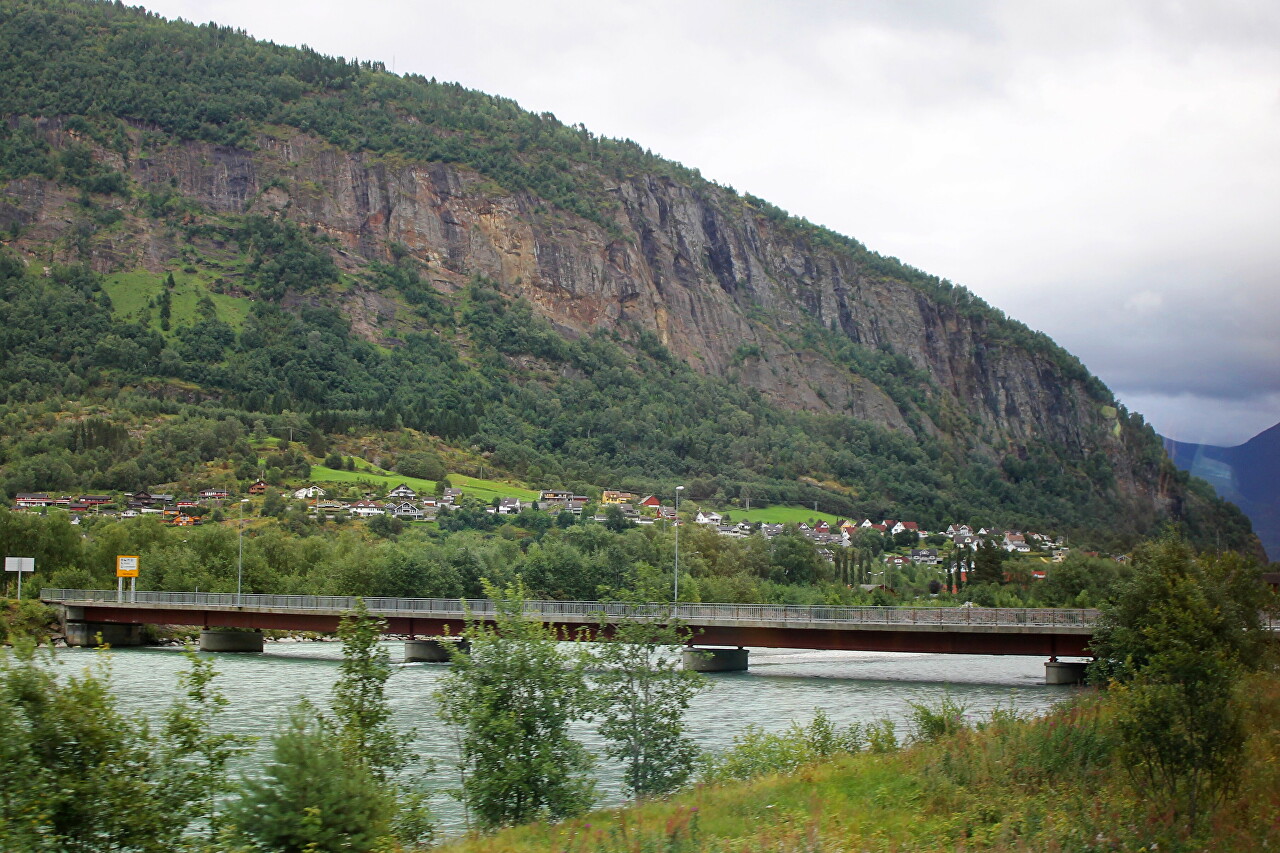 Below Gaupne, the river flows into Lustrafjorden, one of the branches of Sognefjord with a length of about 40 km. The fjord is surrounded by high and steep mountain slopes, on which there are several large waterfalls, the most famous being the Feigefossen (Cowardly waterfall) with a height of 218 meters.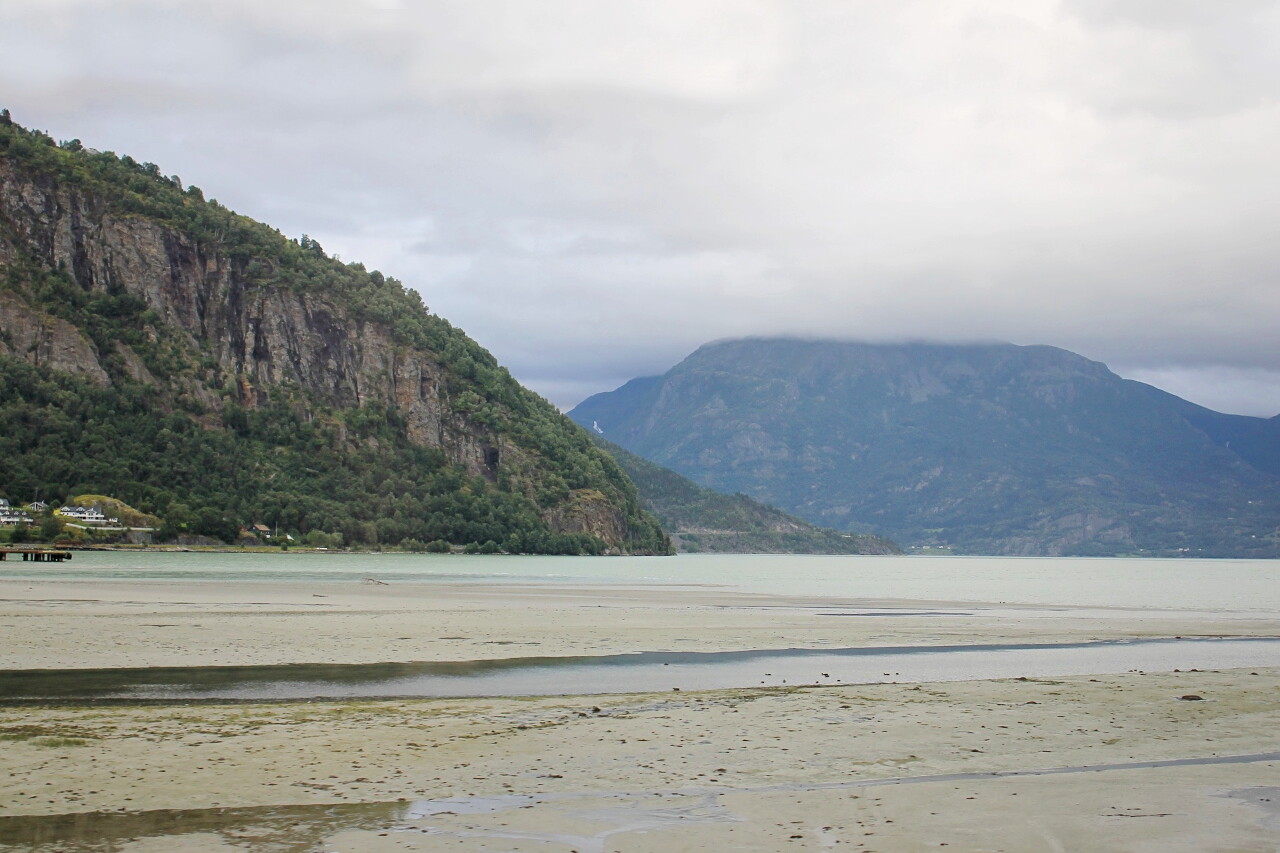 A dozen kilometers from Haupne, on the right side of the road, we will see Lake Hafslovatnet, a popular place for wildlife lovers. In the western part of the lake there is a bird sanctuary.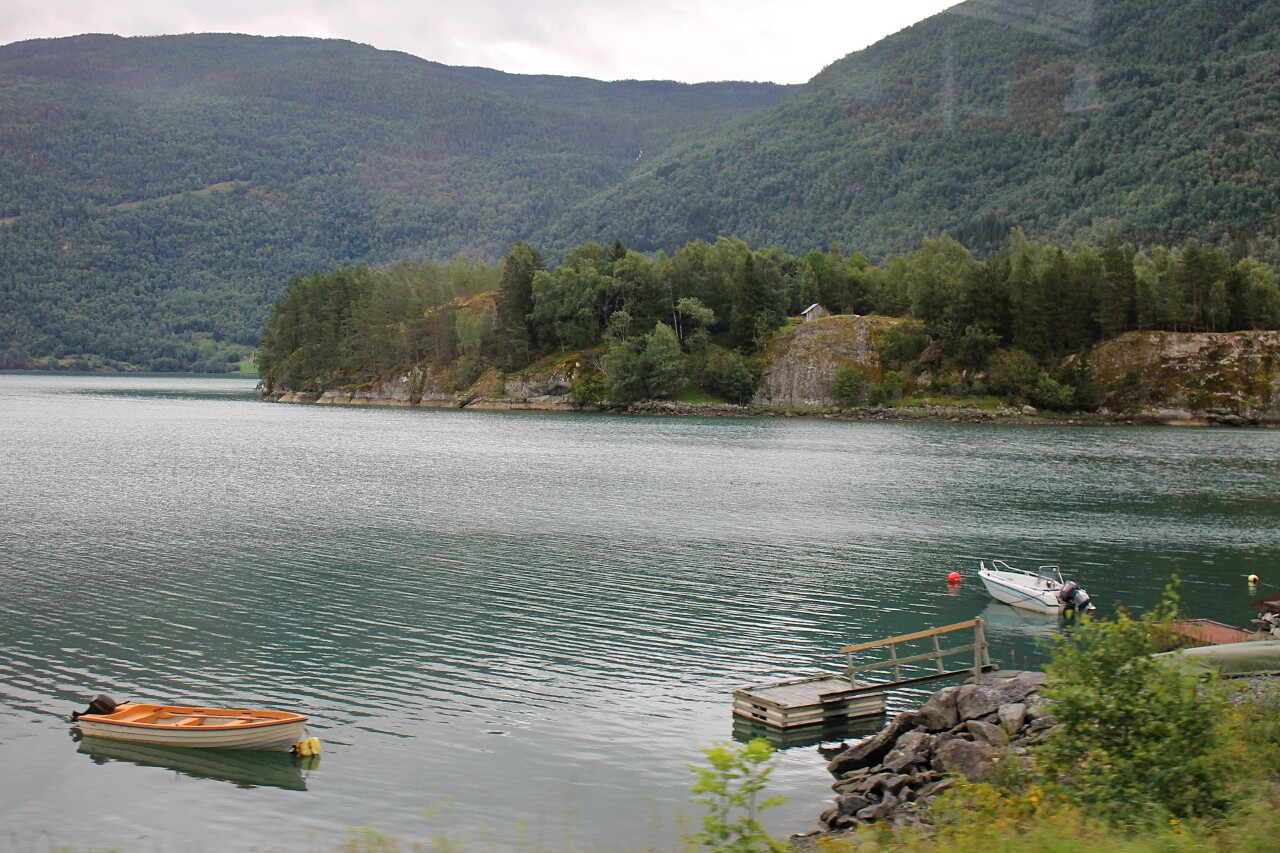 Then the road goes along the shore of Barsnesfjorden, the smallest of the branches of Sognefjord, its length is only 5 kilometers.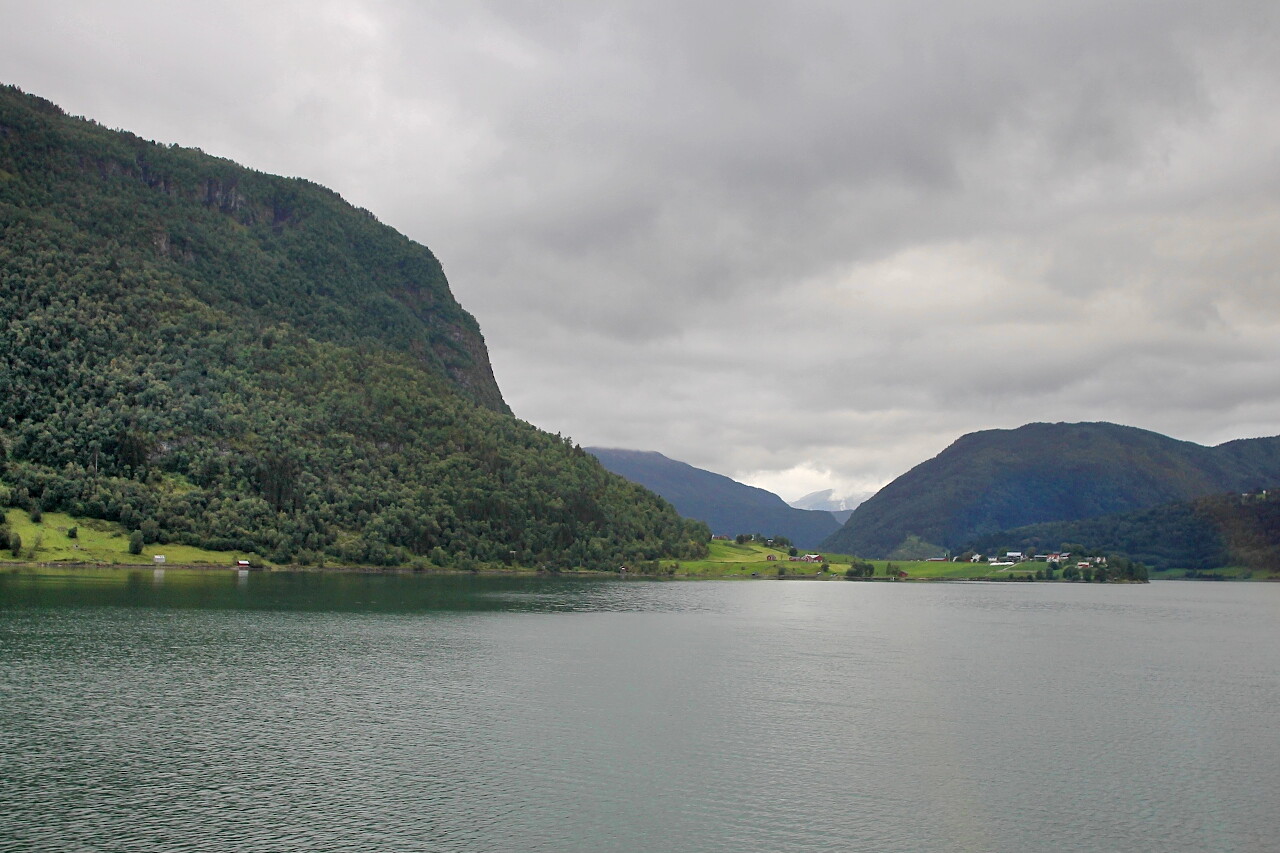 The picturesque island of Øyna, accessible by boat from the village of Kvam.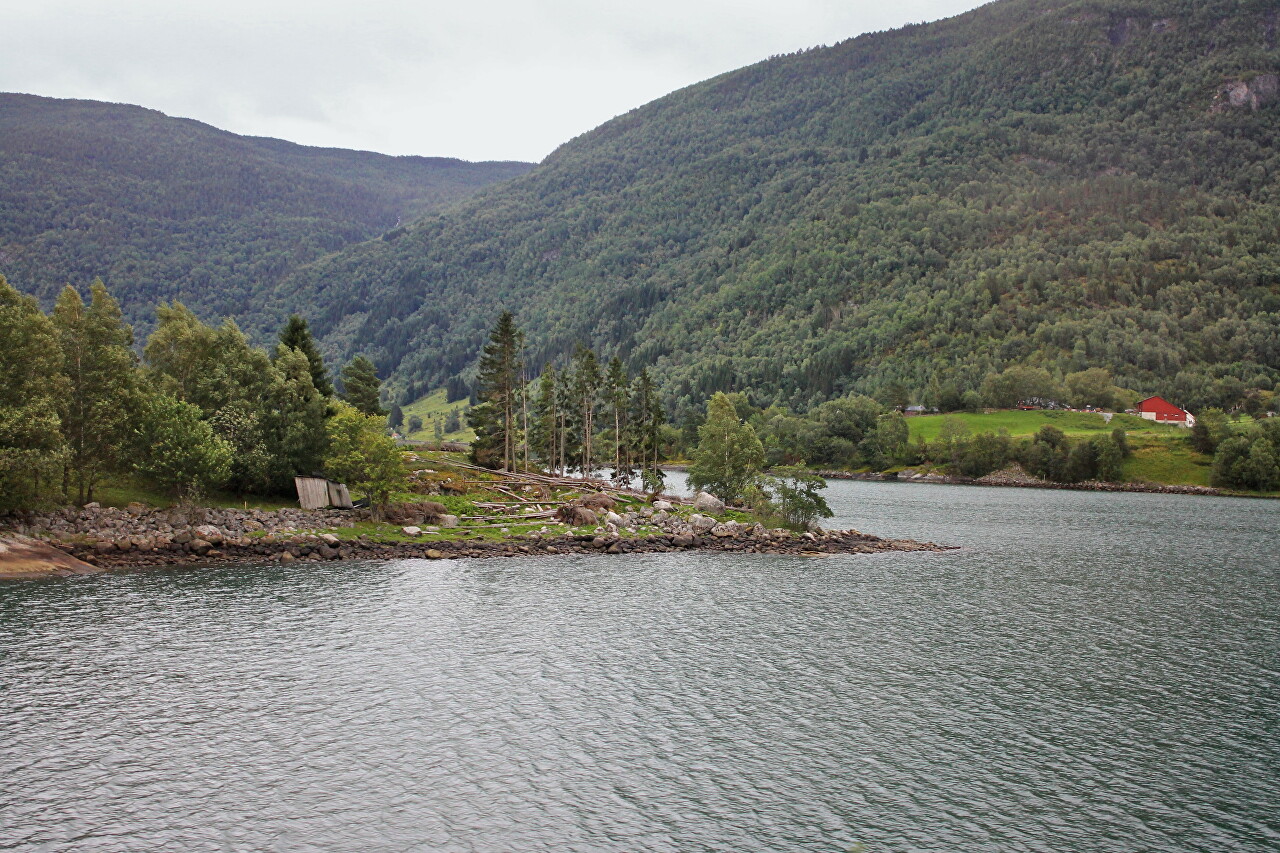 In the narrowest part of the fjord, a dozen meters from the shore, there is a natural monument, a huge boulder called Vetleøyna. The stone monolith is about 50 meters long, 20 meters wide and 6 meters high.