Fishing in Geiranger
In addition to the beauty of nature, Geirangerfjord is also famous for excellent fishing. While waiting for the ferry, I approached a family of fishermen with whom our guide Marina was talking.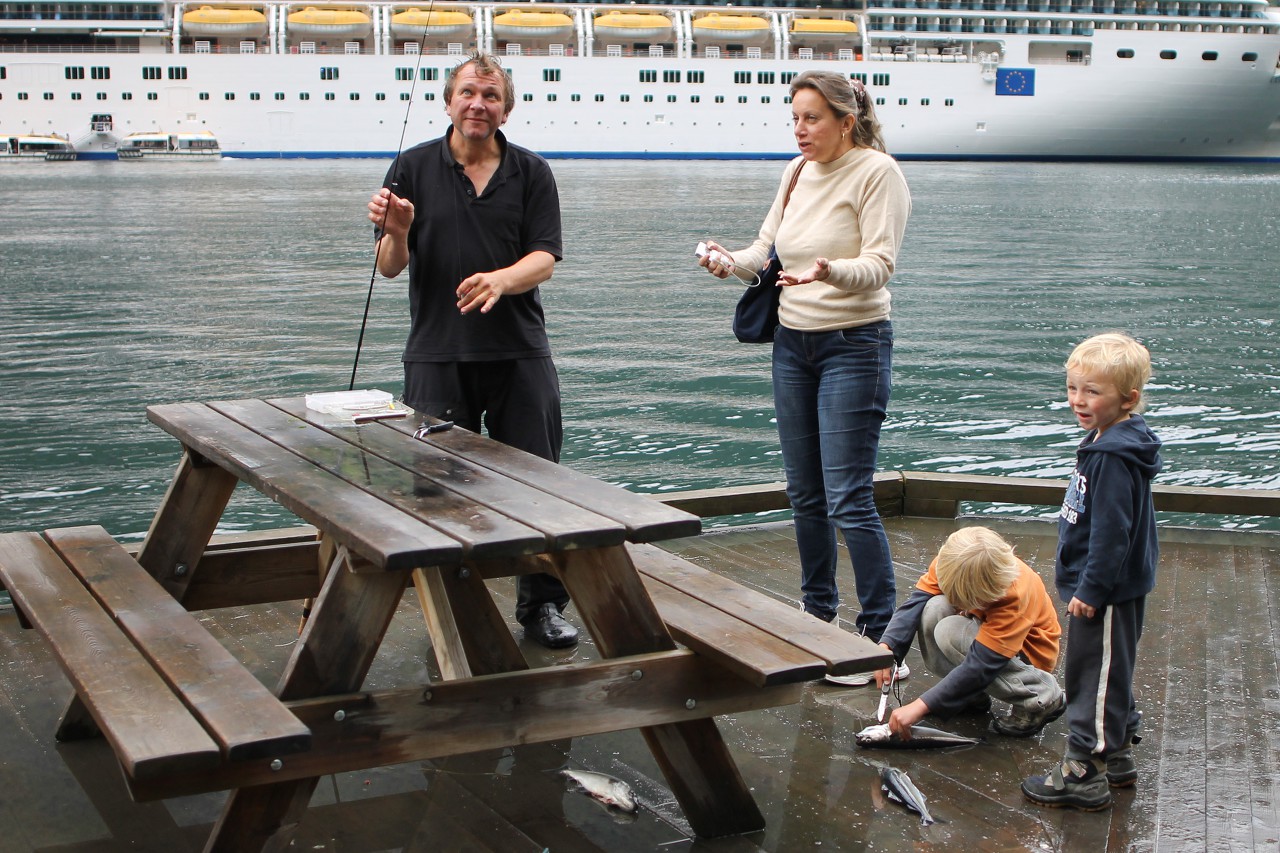 It turned out that for them this is not entertainment, but a source of income. They take the fish they catch to a restaurant that serves tourists. In addition to the tourist infrastructure, Geiranger has no other work, and although cruise liners come here all year round, the mass tour season lasts only three months, and many of the locals live the rest of the year earned at this time.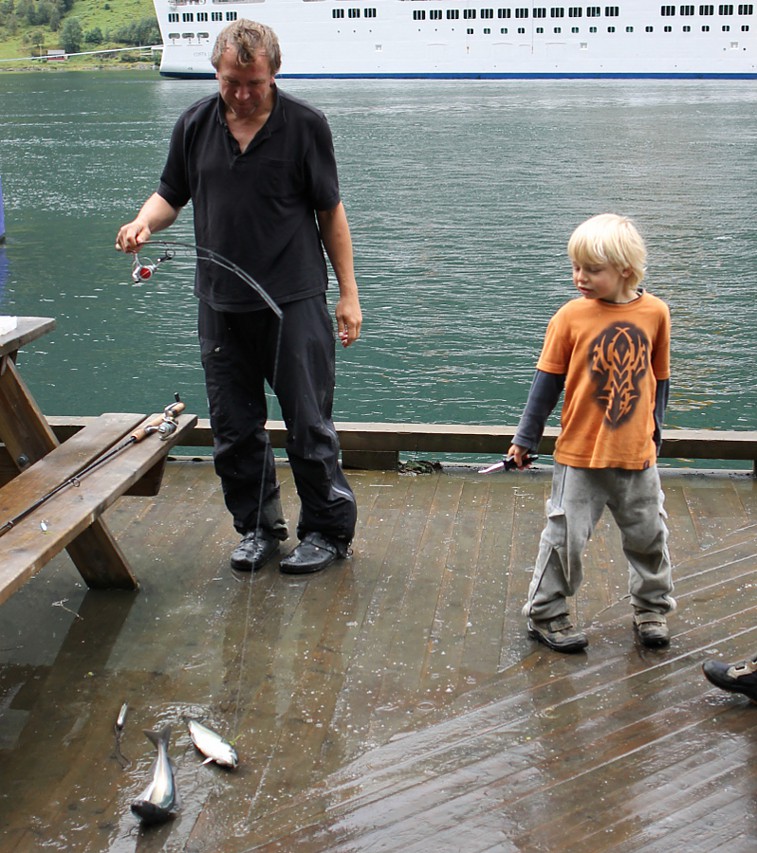 The fjord is home to cod, haddock, saithe, salmon and other kind of fish.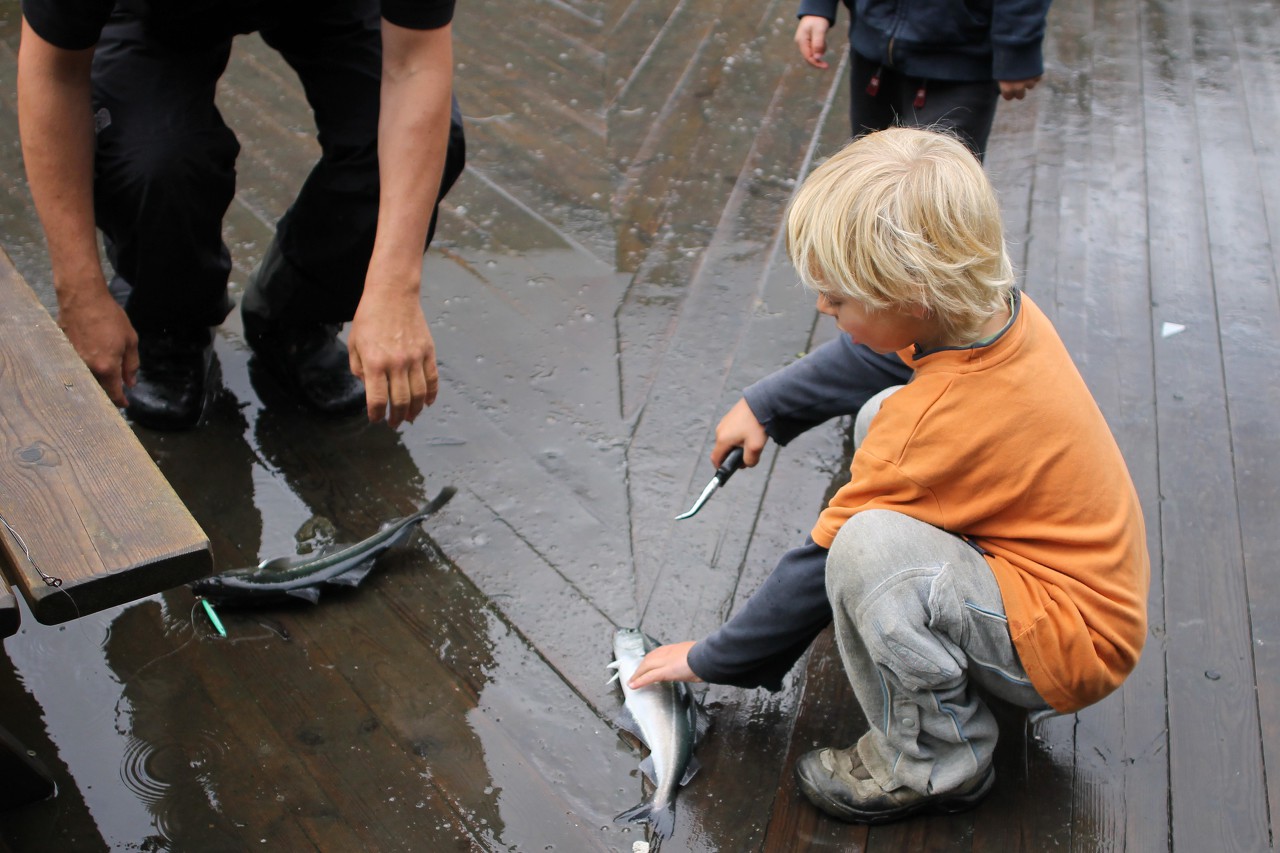 Fishing in Geirangerfjord does not require a license, as in many other places.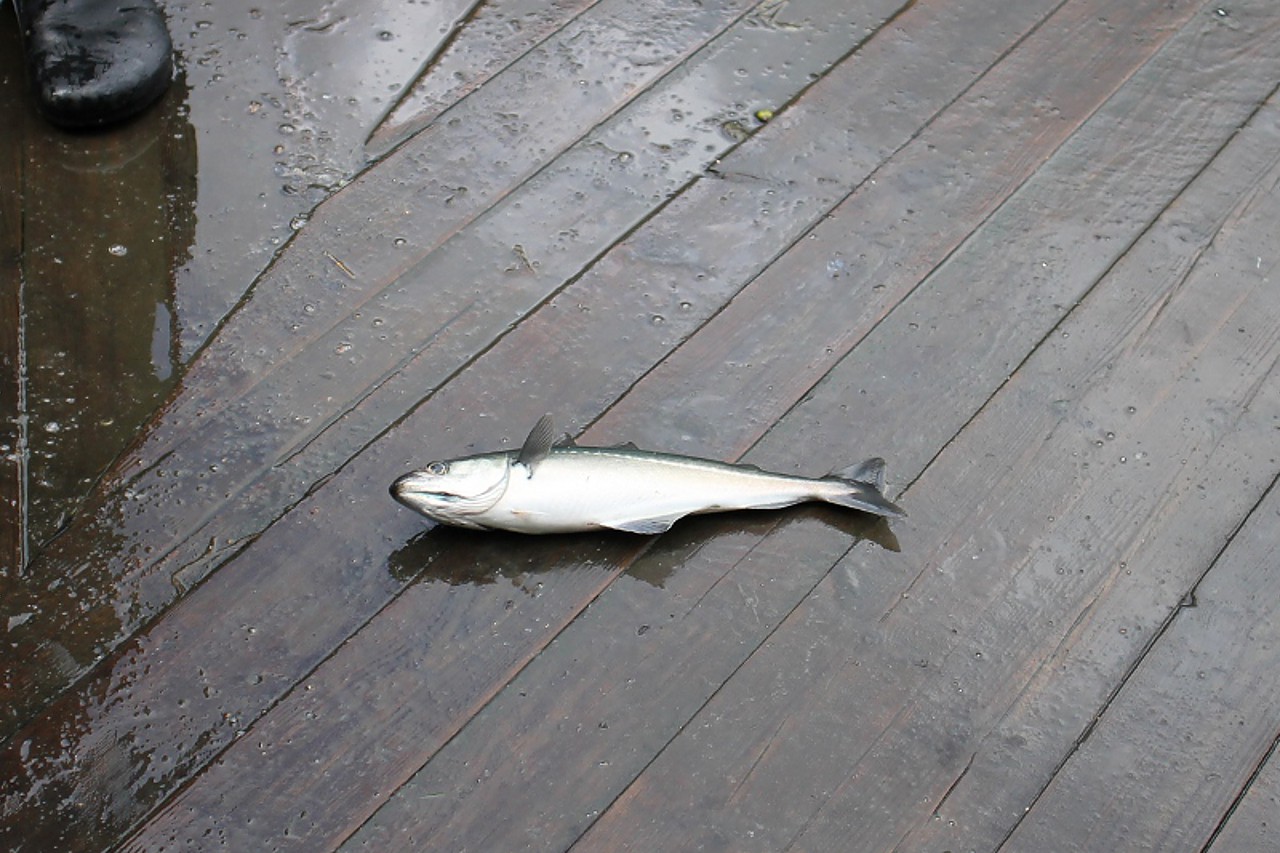 I watched the fishing process for less than ten minutes, during which time three fish were caught. Good result.