Geiranger
After descending the serpentine of Eagleroad, we found ourselves in the village of Geiranger, located at the very end of the Geiranger Fjord.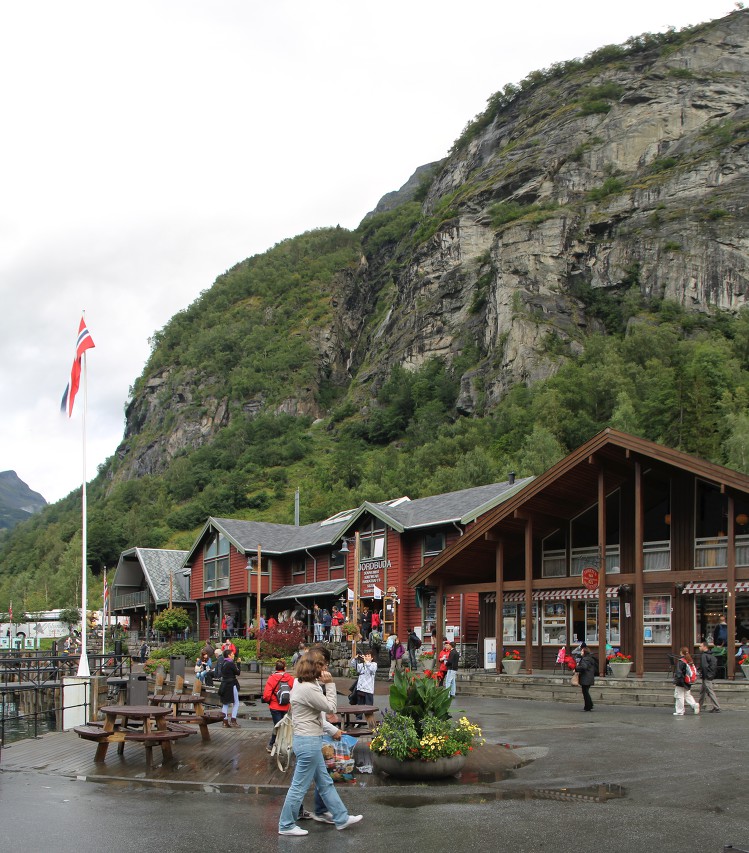 Colorful houses of the village are beautifully located on the slopes of the surrounding mountains. Only about three hundred residents live here permanently, who earn almost exclusively on tourism.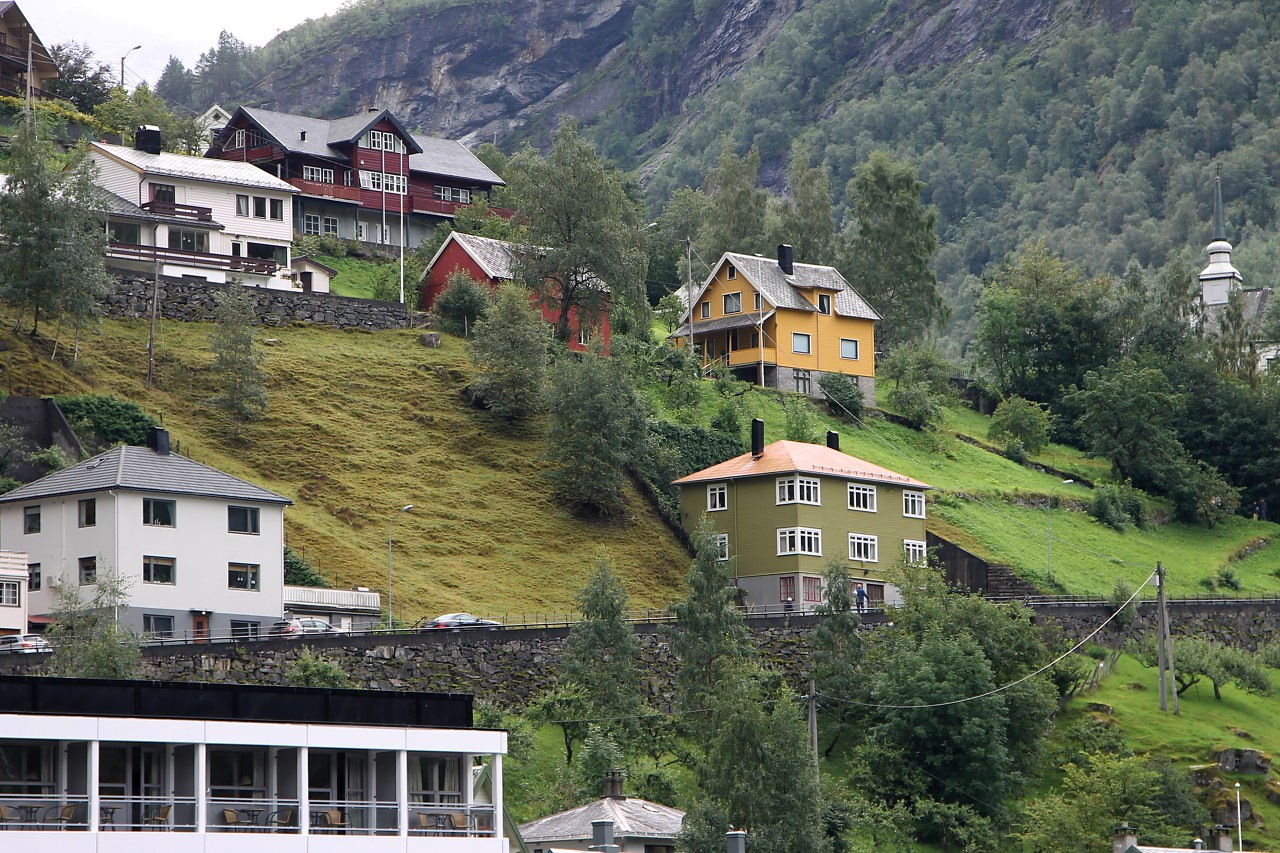 In winter, only extreme sports enthusiasts come here or in search of peace, but with the onset of summer, the province remote from large cities turns into a major tourist center, and its population increases several times. The streets and banks of Geiranger are filled with lovers of fishing, rock climbing and just hiking along the mountain paths.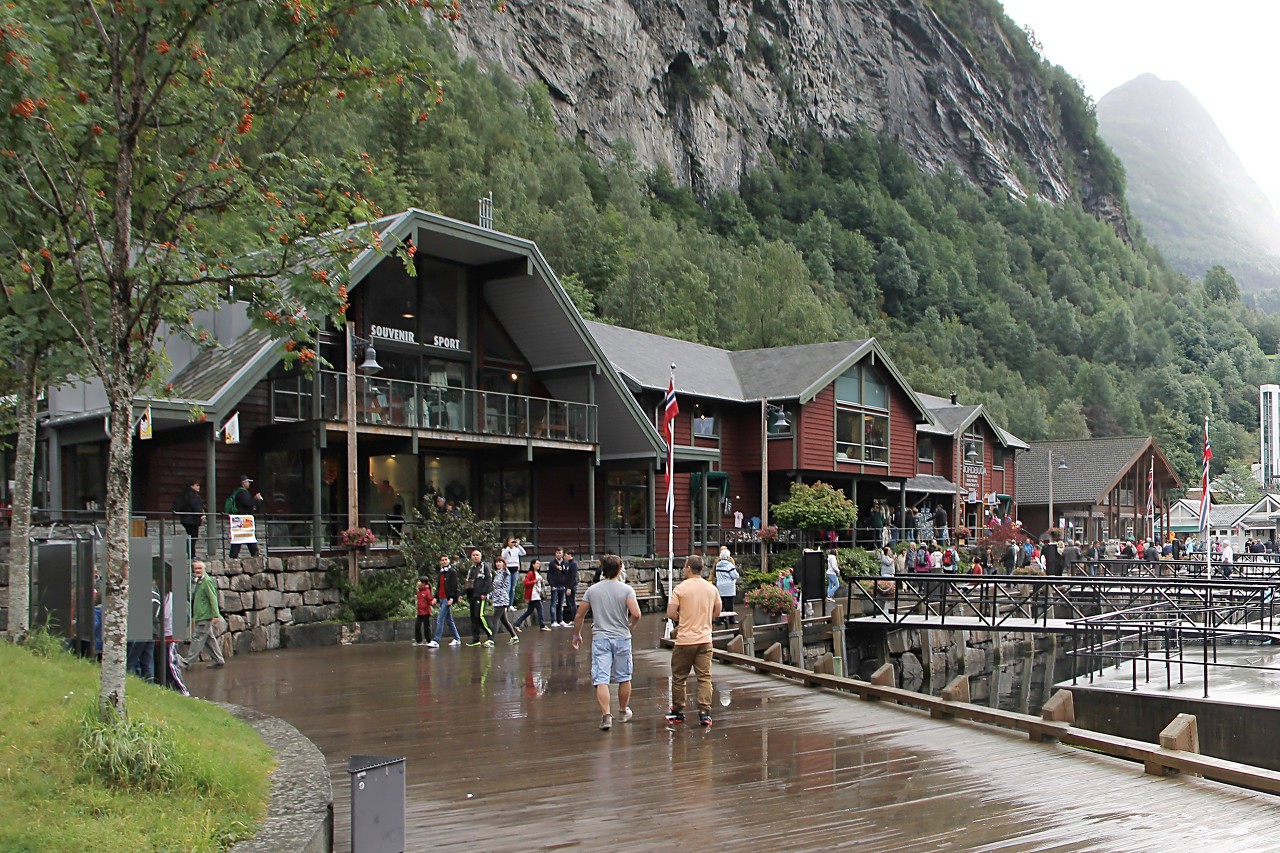 Most of the tourists get here by water: they are brought here by sea express trains of the regular transport and tourist line Hurtigruten and ferries from Helesilt, and Geiranger is visited by more than a hundred cruise liners a year.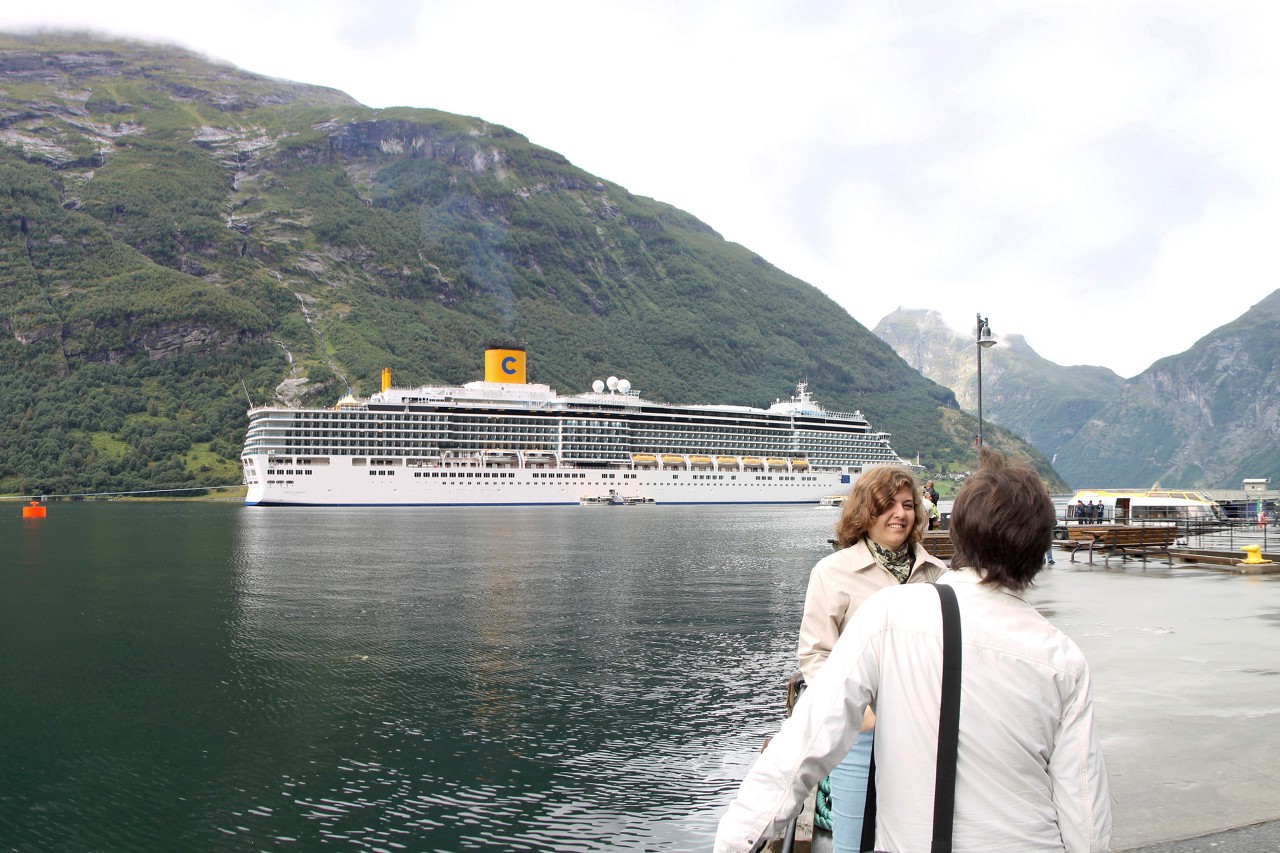 Well, some people, like us, come down from the mountains on the Road of Eagles. There are three ways to get to Geiranger by land: by organized group bus tour, by rented car or camper, and by public transport. Under the auspices of UNESCO, the Molde-Geiranger route is called "Travel like a local". After purchasing a single ticket, you will take the N100 bus from Molde to Sjøholt, then transfer to the N210 bus to Linge ferry pier, take the prom to Eidsdal, where you will take the N220 bus to Geiranger. The route starts at 7: 40 am at Molde Bus Terminal and departs from Geiranger at 18:30 pm. The one-way fare is 445NOK (45 euros), and the journey time is about four hours. Please note that this route is only available from Monday to Friday.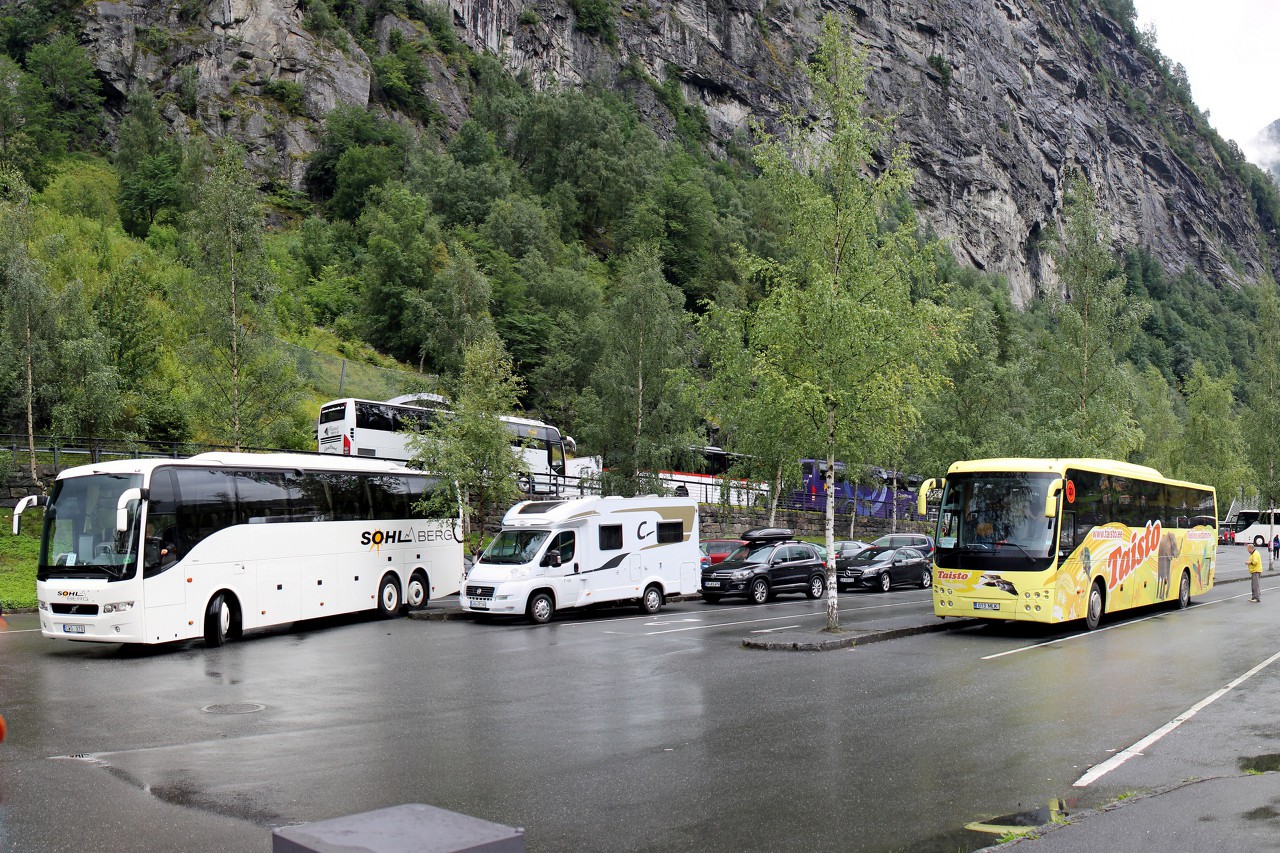 The village has several large hotels, as well as many family guest houses. Prices even for Norway are very high and start from 120 euros for a standard double room.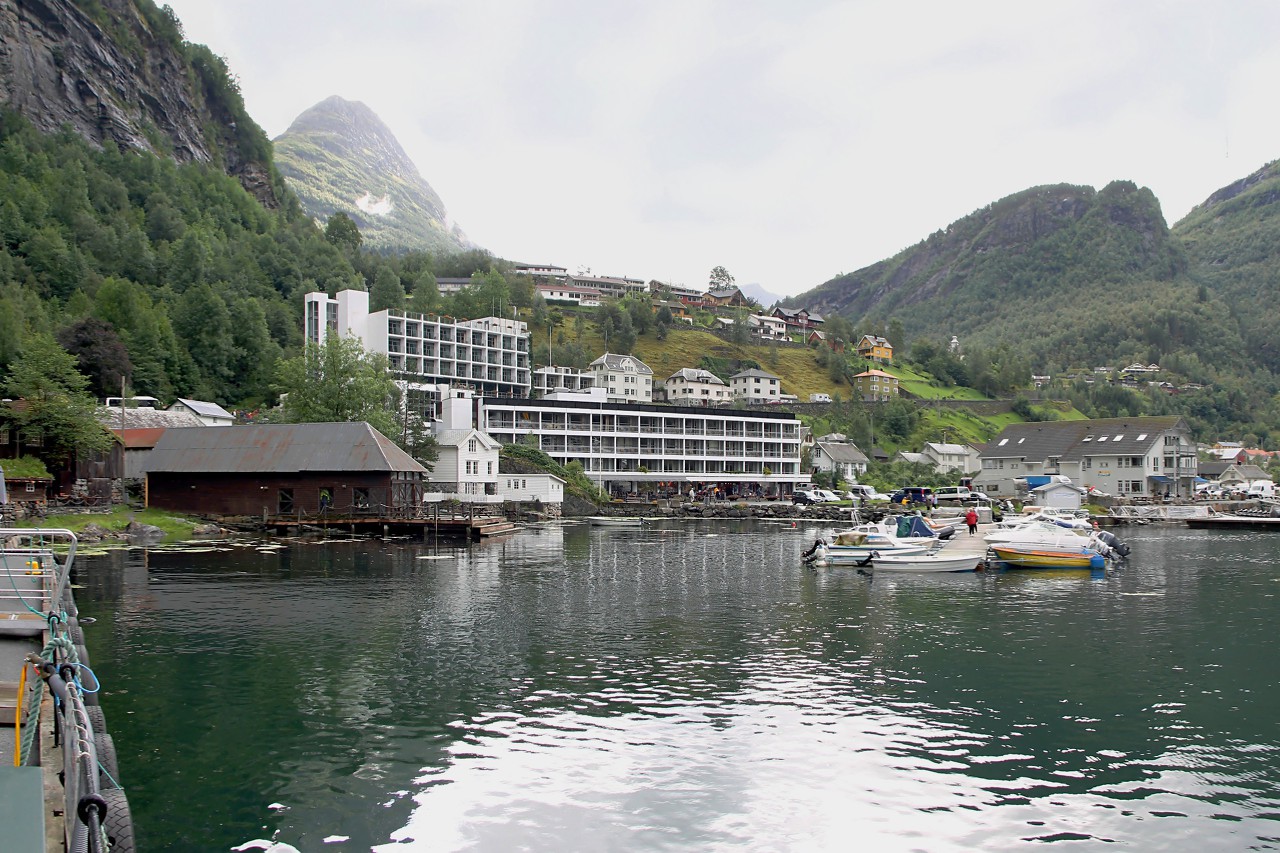 In the village there are several souvenir shops, cafes, restaurants, bicycle rental and sports equipment. The marinas offer boat trips to the famous Geiranger Fjord waterfalls on vessels of various sizes, from motorboats to guided pleasure boats and a restaurant.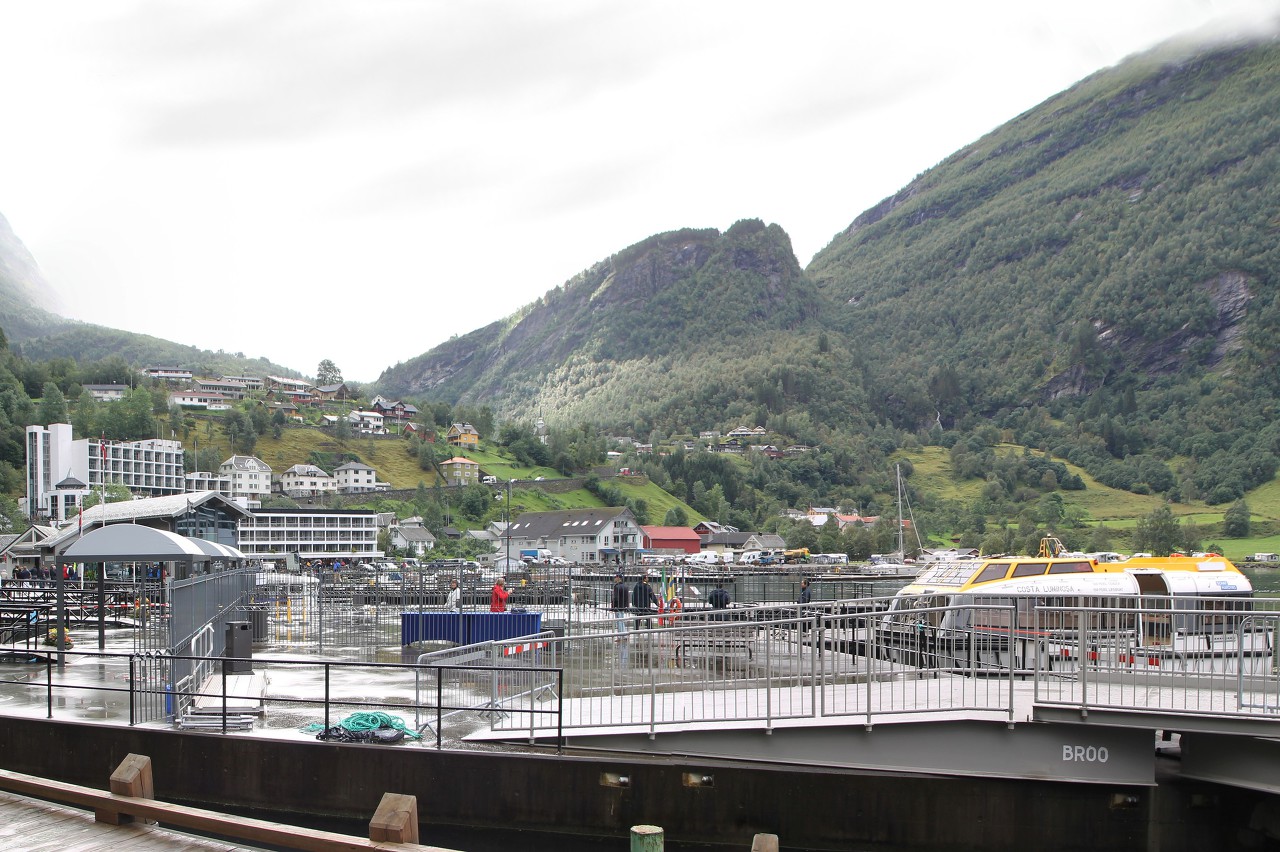 Geiranger is surrounded by mountains with several hiking trails of varying length and difficulty. You can visit several mountain farms, waterfalls and observation platforms with spectacular panoramas.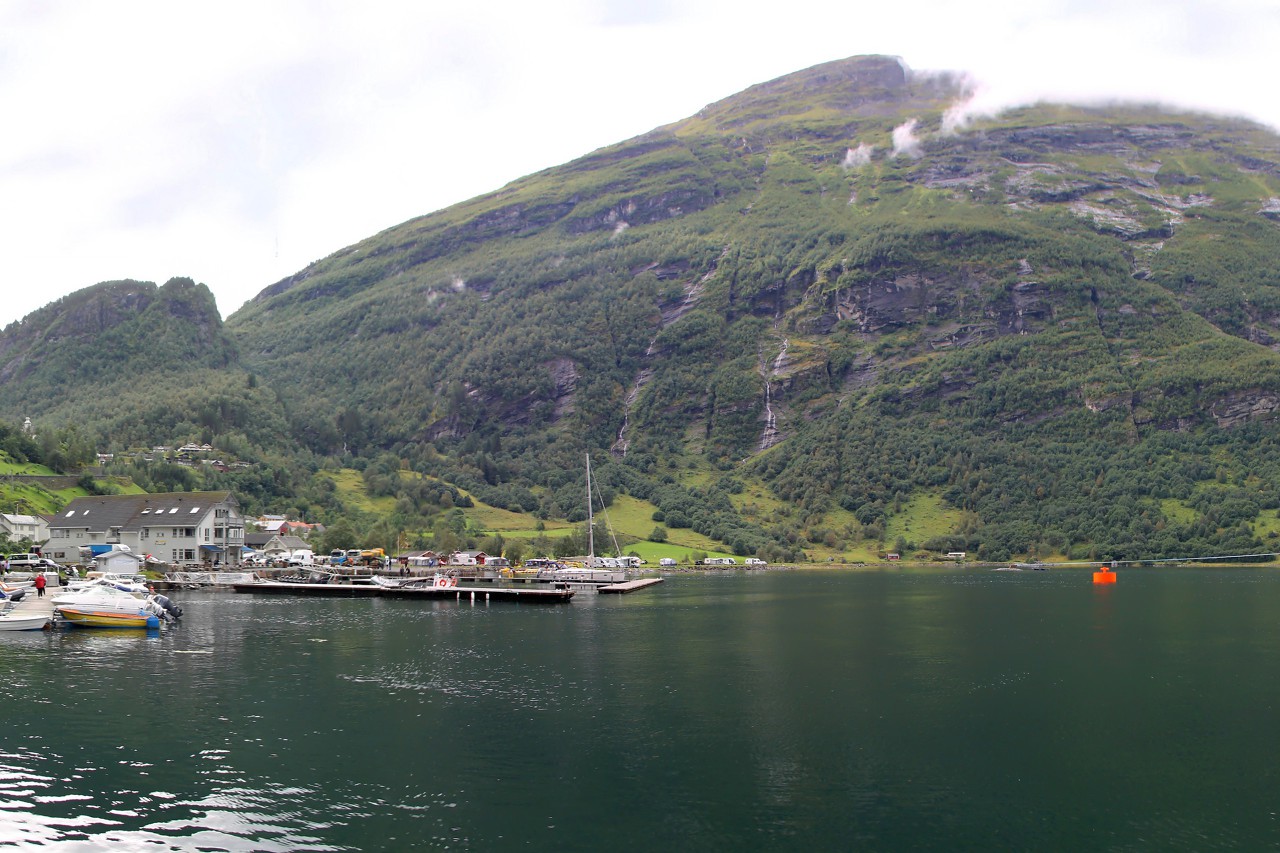 The shops offer a rich selection of souvenirs and handicrafts. There is also a large selection of travel clothing at frightening prices. I had a dream to buy a membrane jacket made by Helly Hansen on this trip, so to speak, in the manufacturer's homeland, and only in Geiranger did the first opportunity to feel the goods and ask a price appear. The first, of course, made a favorable impression, but the second plunged into despondency. There was a faint hope that somewhere in a store "not for tourists" prices will be more humane, but alas, in Norway I did not come across such prices. I did buy the jacket on the last day of the trip, at the Helsinki Stockmann ,and it was half the price I got in Geiranger. Well, what can I say - the world leader in terms of living standards is also leading in consumer prices.
The cafe was also not happy with the prices, but hunger is not an aunt, and I had to go broke by buying a large hot hamburger, which cost me ten euros. In the countries of Central Europe, such a dish costs half-twice as much. Well, unless I've seen similar prices in Lugano, Switzerland. By the way, I did not have a penny of national currencies in all three "non-euro" countries of this trip, and I never experienced any inconvenience - you can pay for a glass of tea with a card. I've also never seen the locals pay in cash.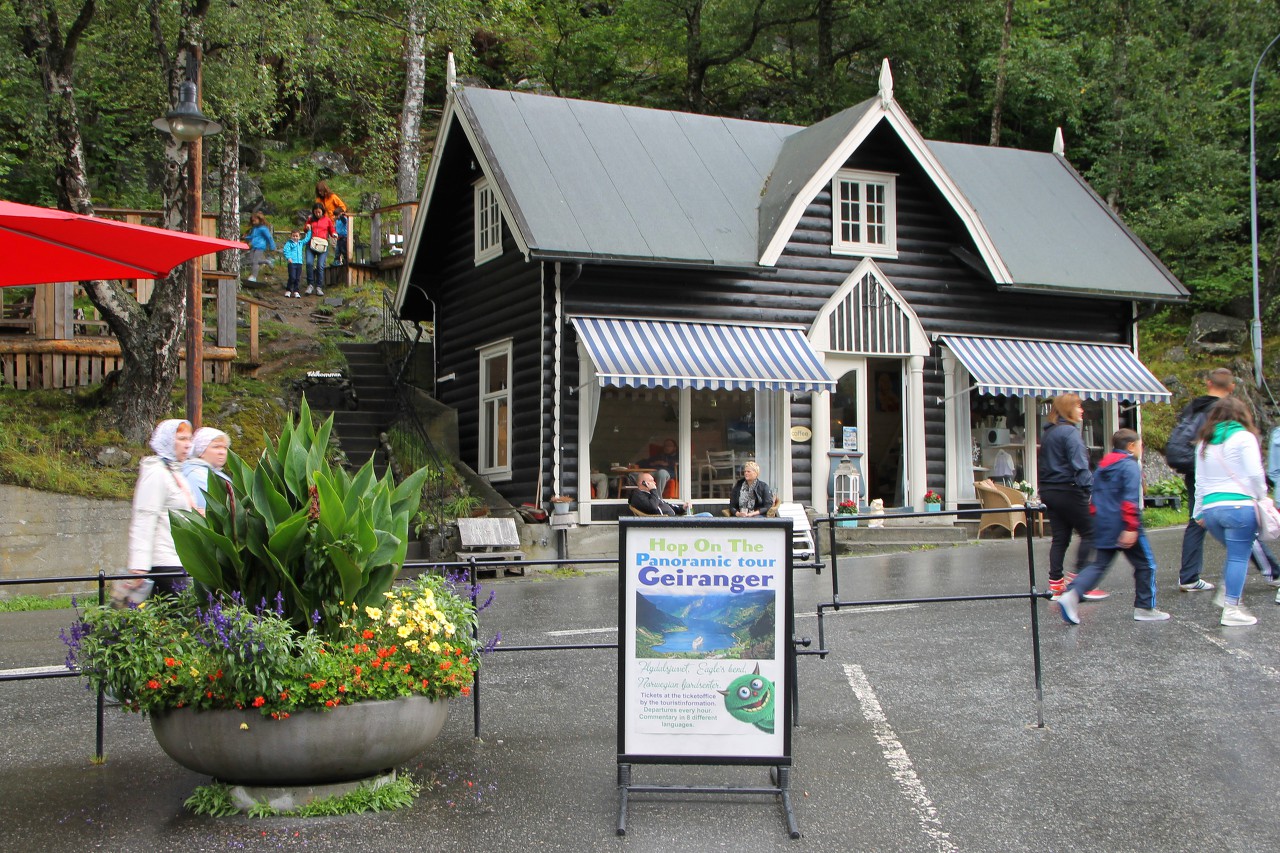 Geiranger has an absolutely indescribable atmosphere of comfort, tranquility and proximity to nature, and visiting this place has always been etched in my memory and has become one of the most vivid impressions in the history of my travels.