Fykse and Fyksesund Bridge
The Fyksesund, a small branch of the Hardangerfjord, takes its name from the small farming village of Fykse, located at its mouth. In 1999, the village received a special award from the Governor of the province of Hordaland for the preservation of the cultural landscape. In this picturesque place there is a guest house and a very popular Gamlastovo Gardenrestaurant, opened in 1995 in a wooden house built in 1810 with an authentic interior and attracts visitors with traditional home-made dishes, as well as homemade sausages.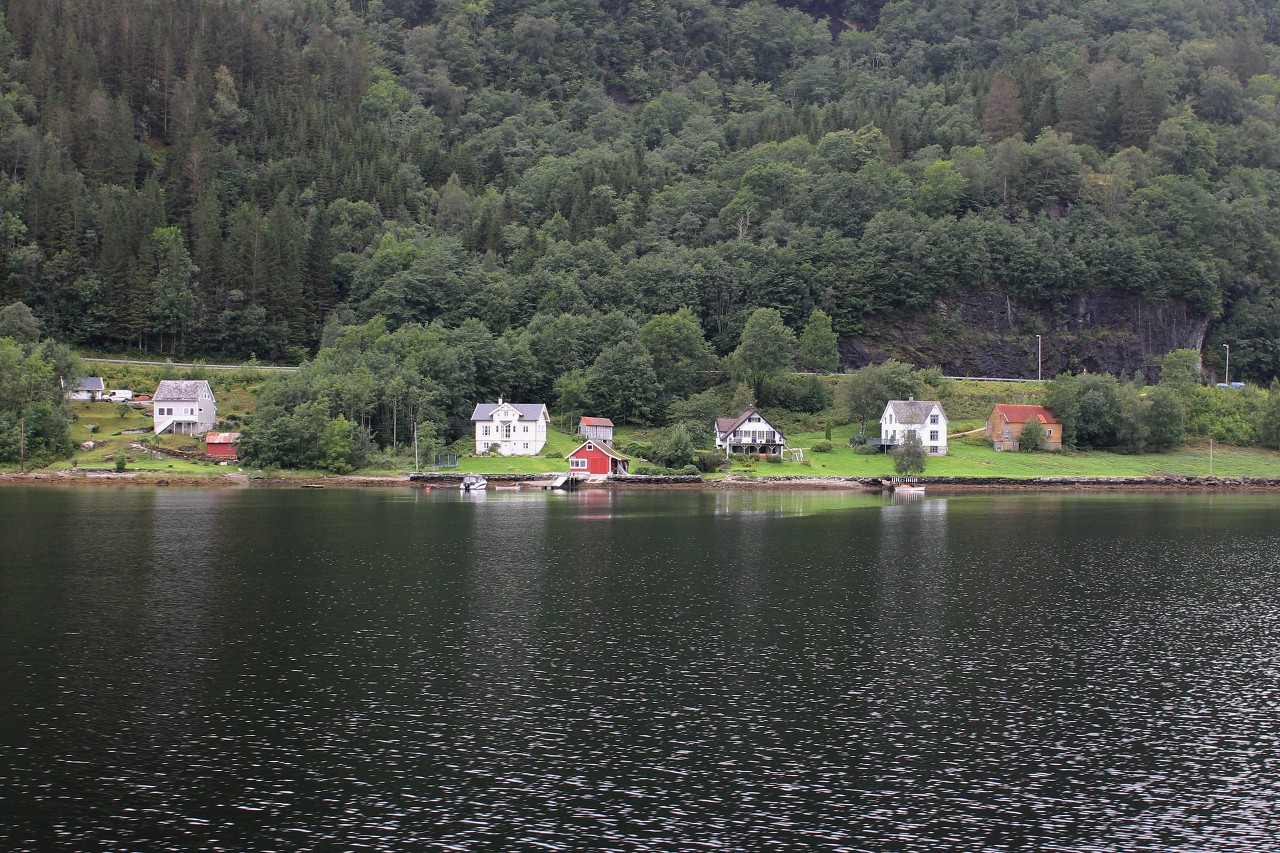 At the village of Fykse, the high banks of the fjord are connected by the Fyksesund Bridge (Fyksesundbrua), one of the most famous in Norway. At the time of construction, it was the longest suspension bridge in Europe. It was designed by the famous bridge engineer engineer Olaf Stang (1871-1956), the metal structures were delivered by water from Oslo. The eastern support stands on a stone mass formed as a result of a landslide that descended from a height of 480 meters.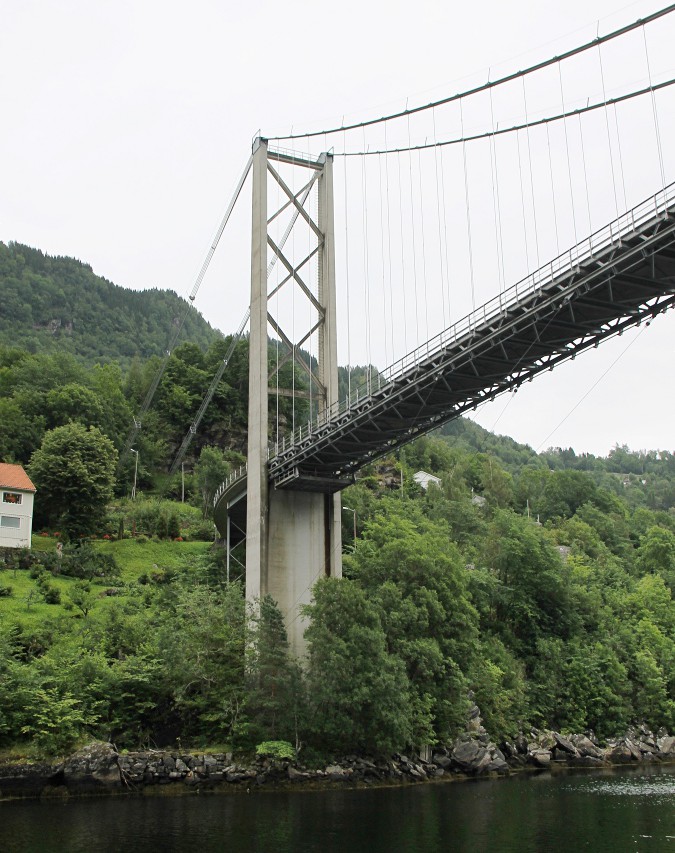 The total length of the bridge is 344 meters, the main span is 230 meters long, the height above the water is 28 meters. The bridge was inaugurated by Crown Prince Olaf on October 9, 1937. The Fv7 highway passes over the bridge we have already passed it on the way from Bergen to the Steinstø fruit farm.