Forests, Lakes, and Farms of Hedmark
About 40 minutes after leaving Idre on the shore of lake Flötningssjön, we passed a blue sign "Riksgräns Norge". This is the border. We are in Norway.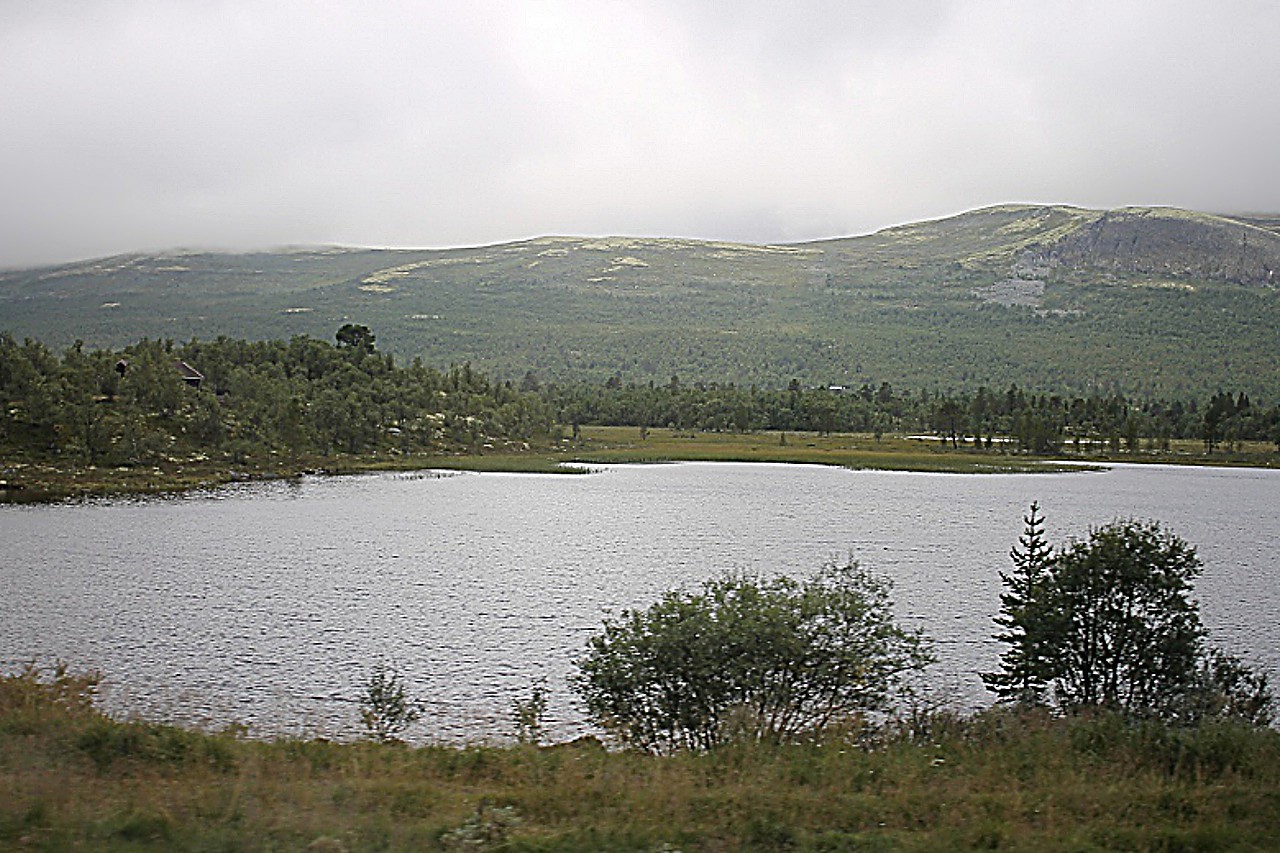 We are driving along the regional highway Fv218 surrounded by dense coniferous forests with no signs of habitation.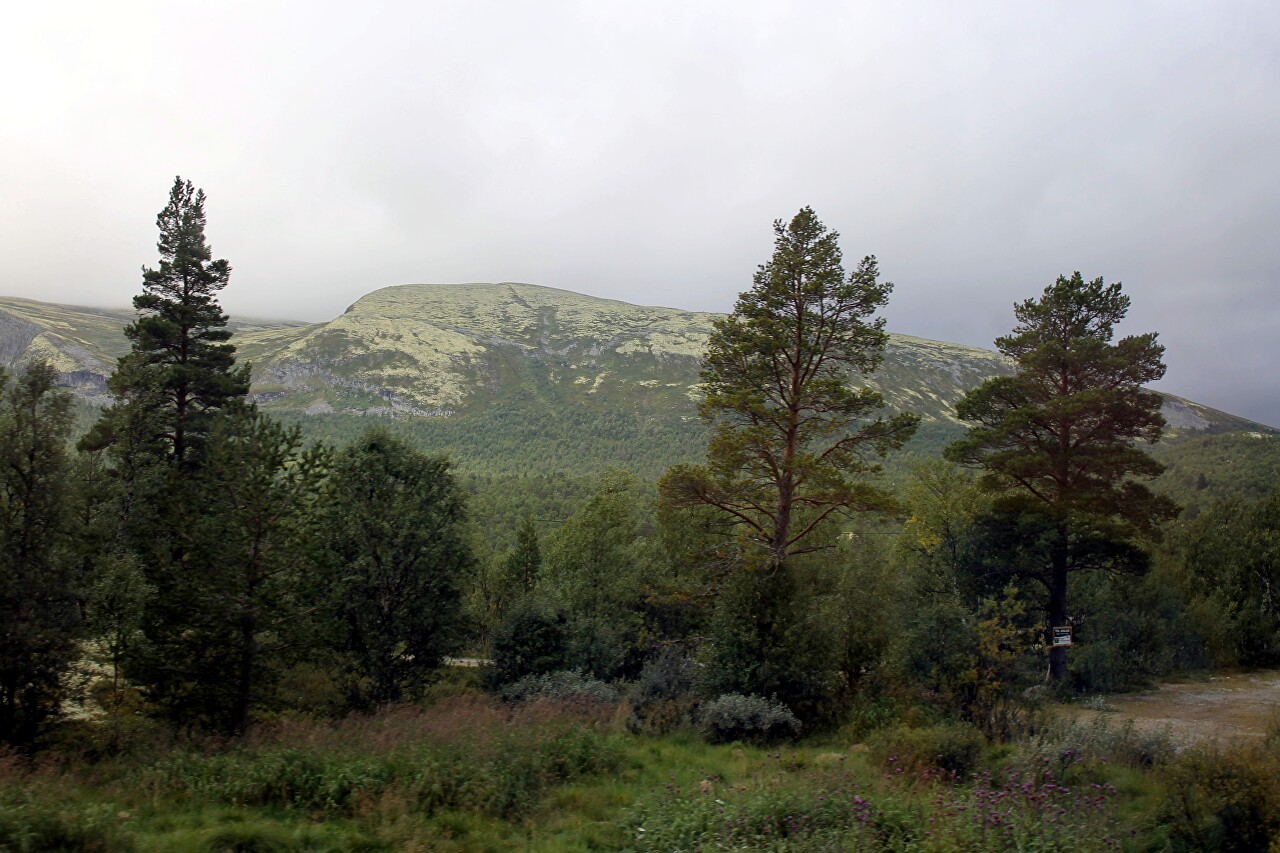 Beyond the woods on both sides are low mountains covered with bright green moss.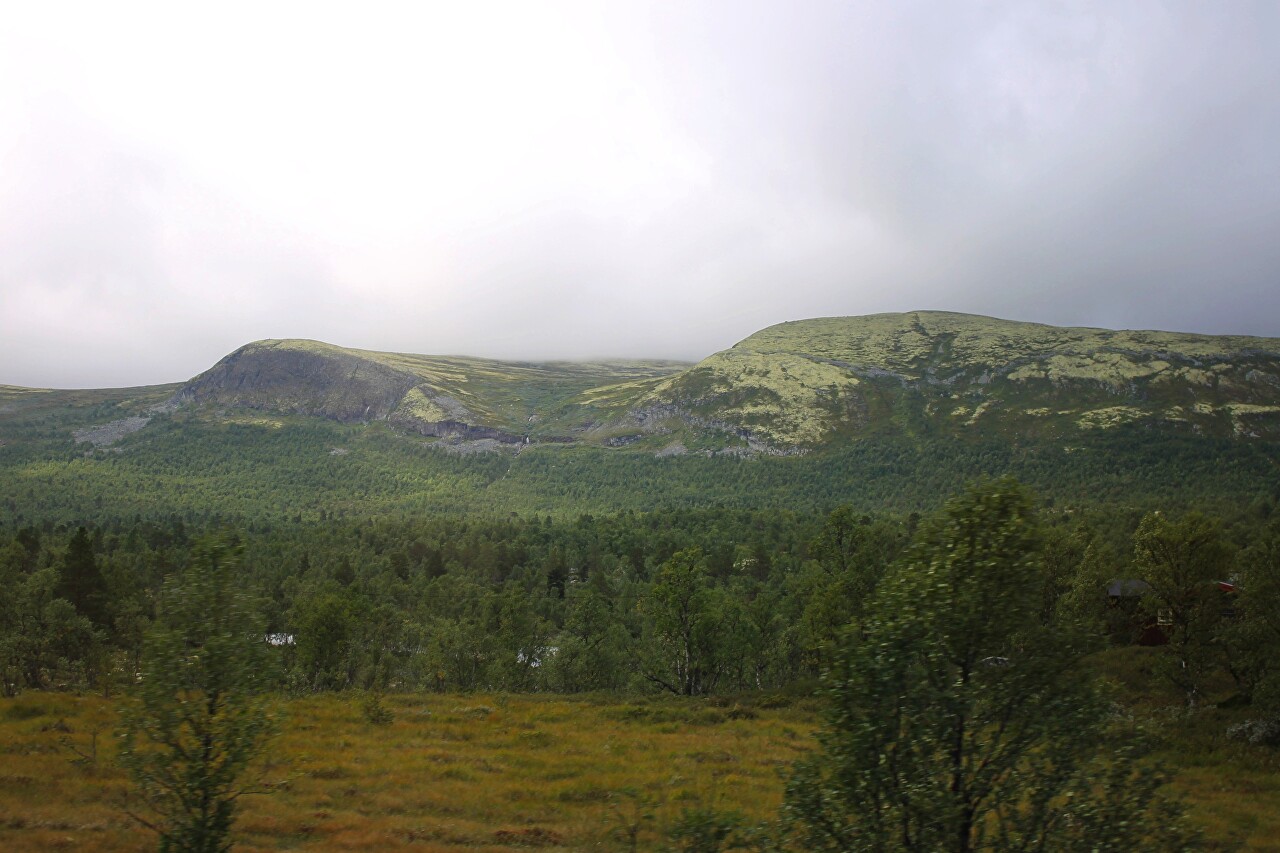 Among the woods occasionally there are tiny little farm towns. This area is called Hedmark and is known as the least urbanized part of Norway.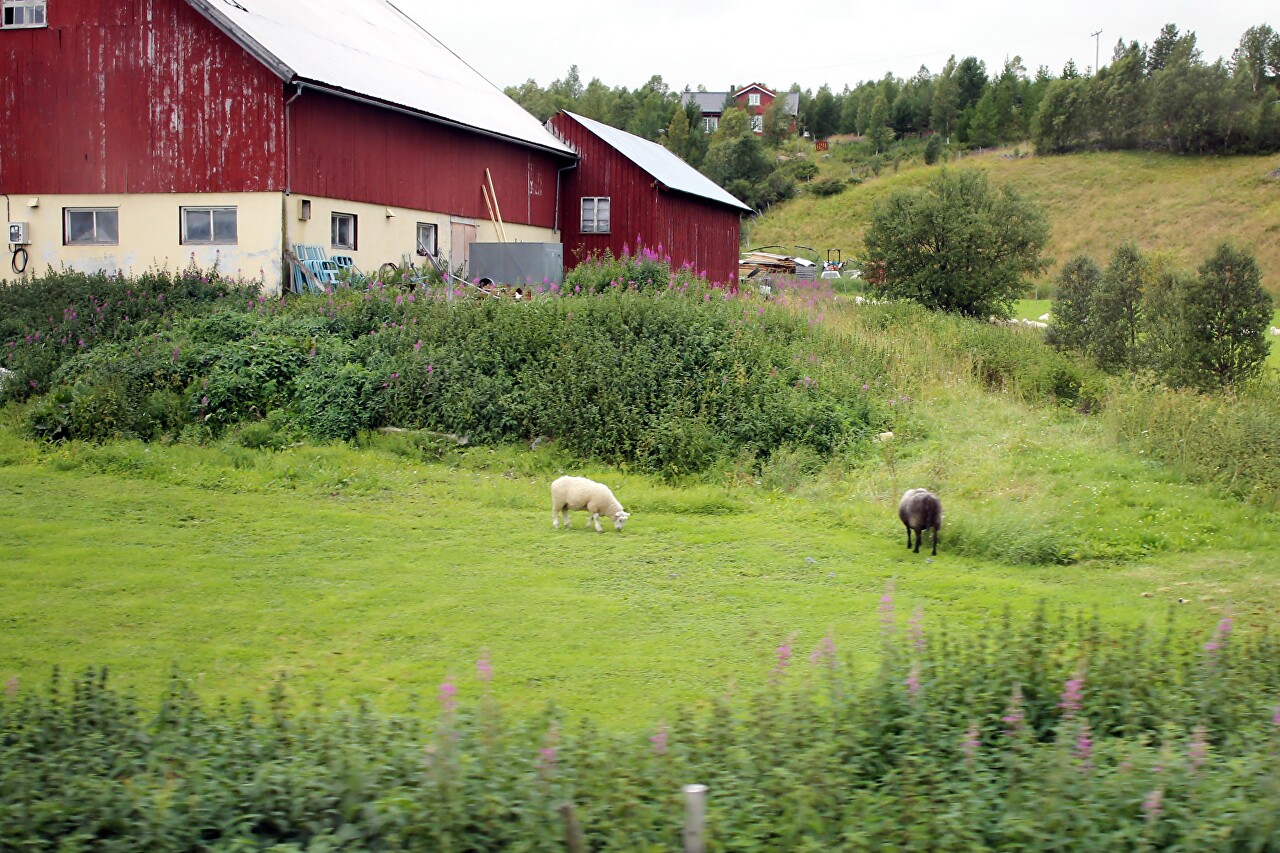 On the green meadows, sheep graze decorously, making no attempt to hide from the rain.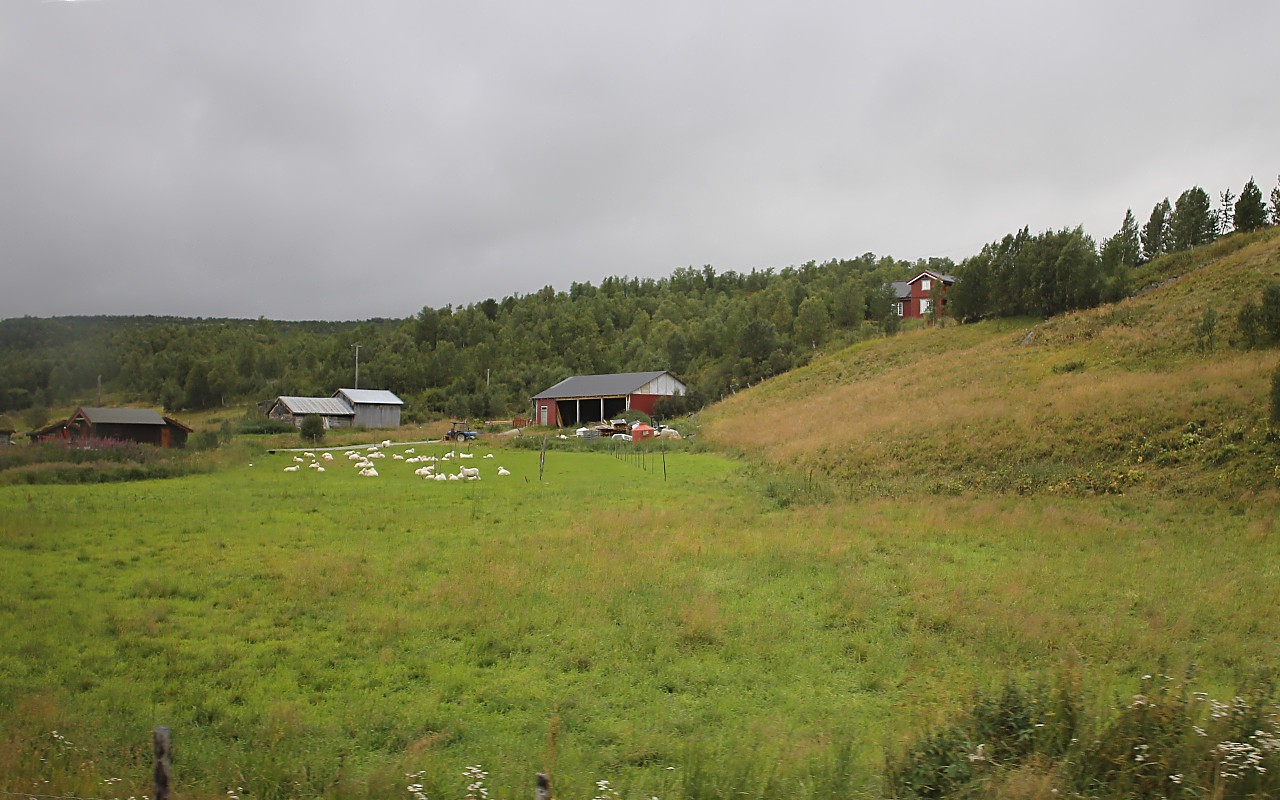 We cross a channel that connects an endless chain of elongated lakes, along which we drive.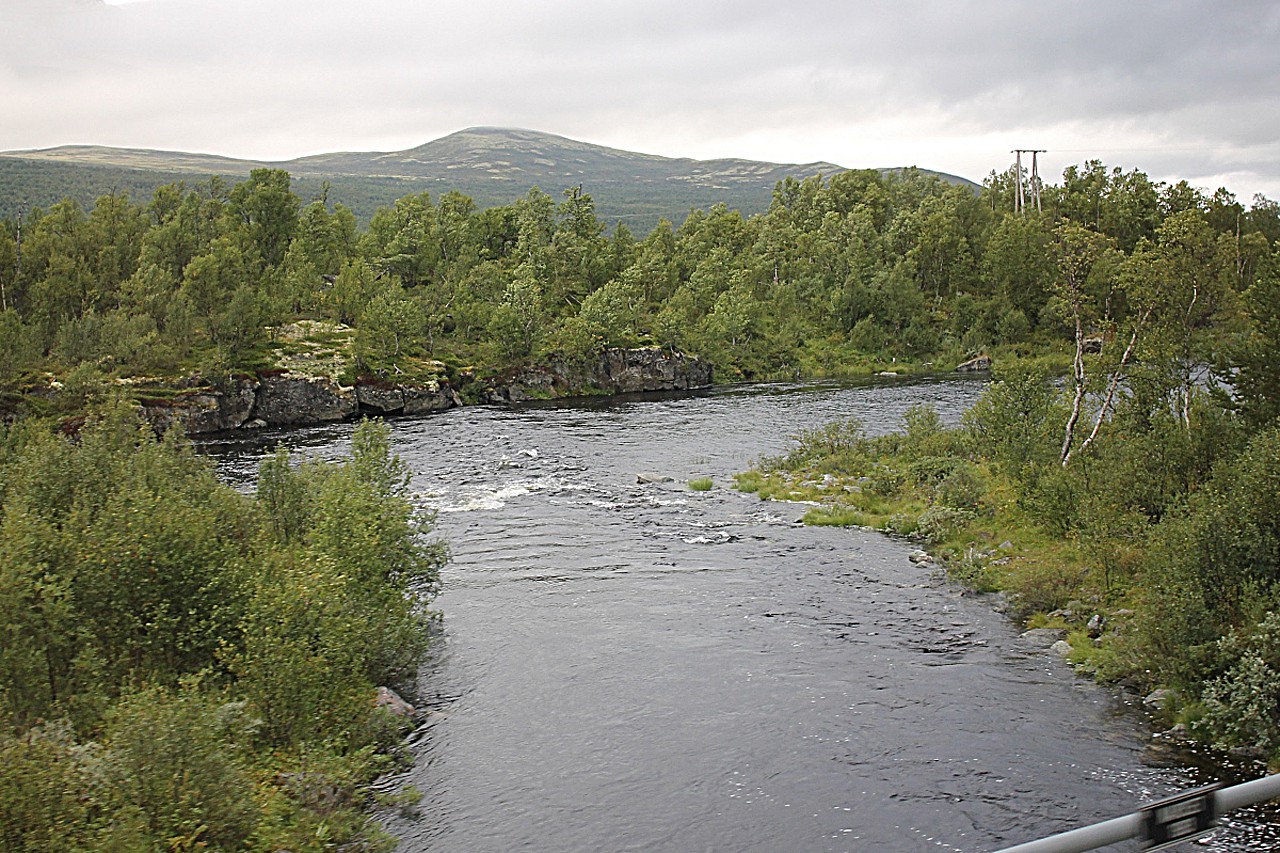 Another village surrounded by fields and pastures.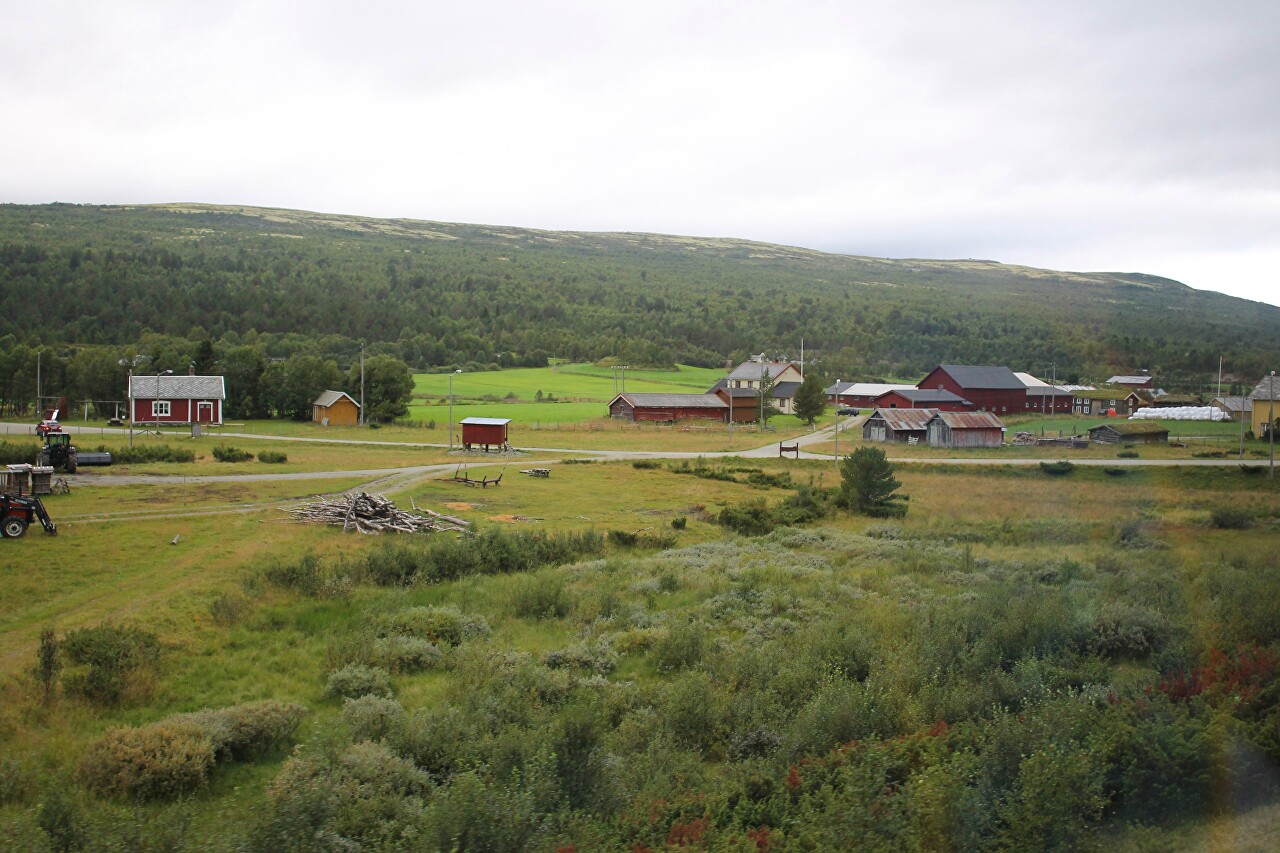 Farmhouses, barns. And the complete absence of fences.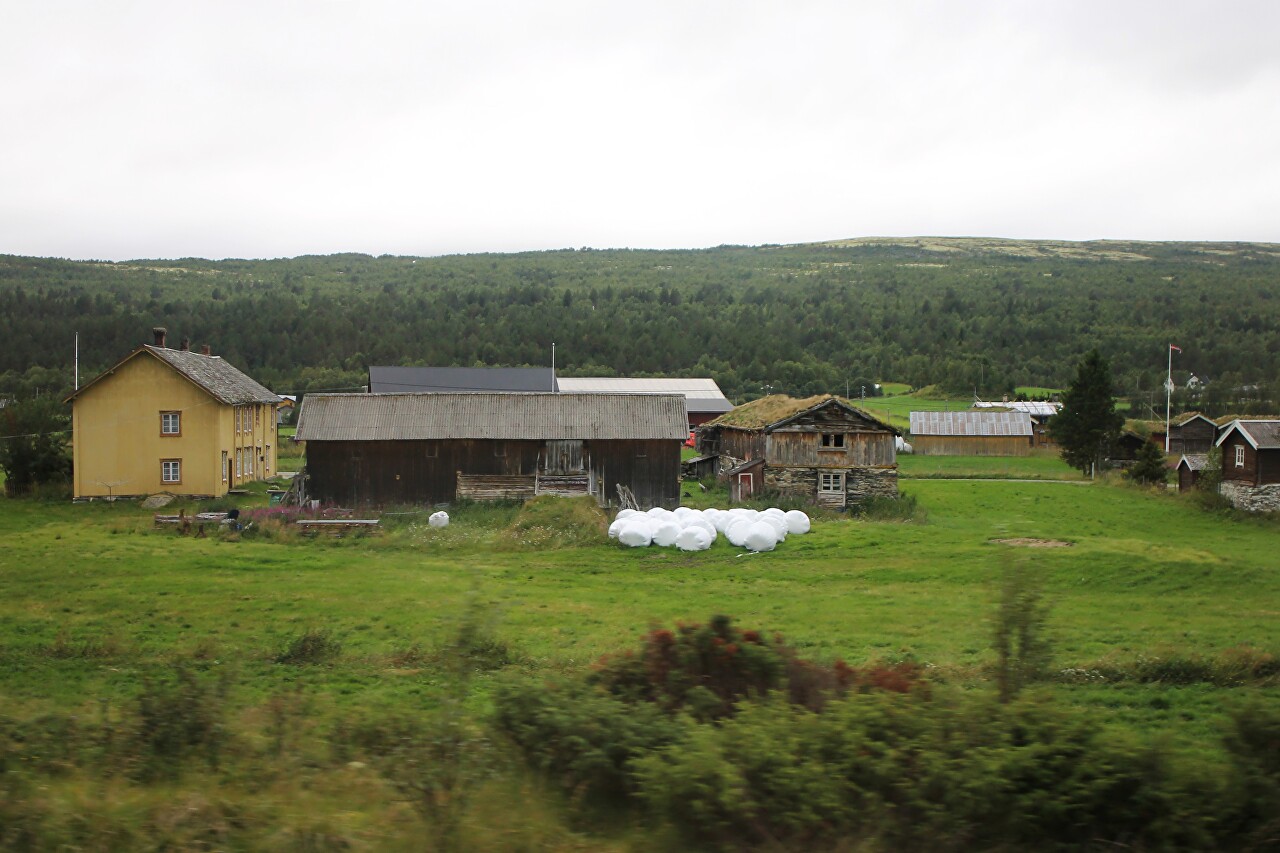 The weather here changes very quickly, just as we were driving through heavy rain, but the sun came out and the gloomy landscape outside the bus windows was replaced by the bright green of a short Northern summer.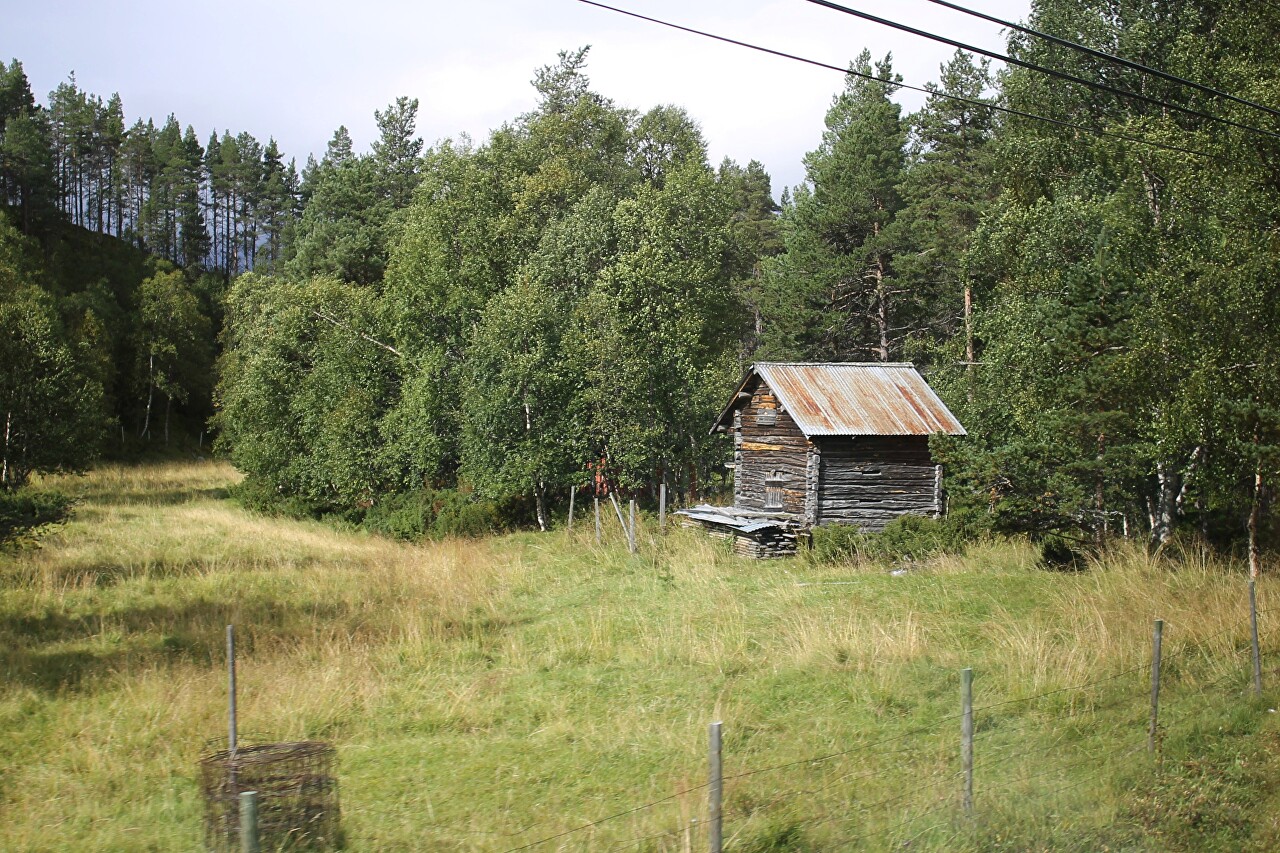 Gradually the area becomes more densely populated.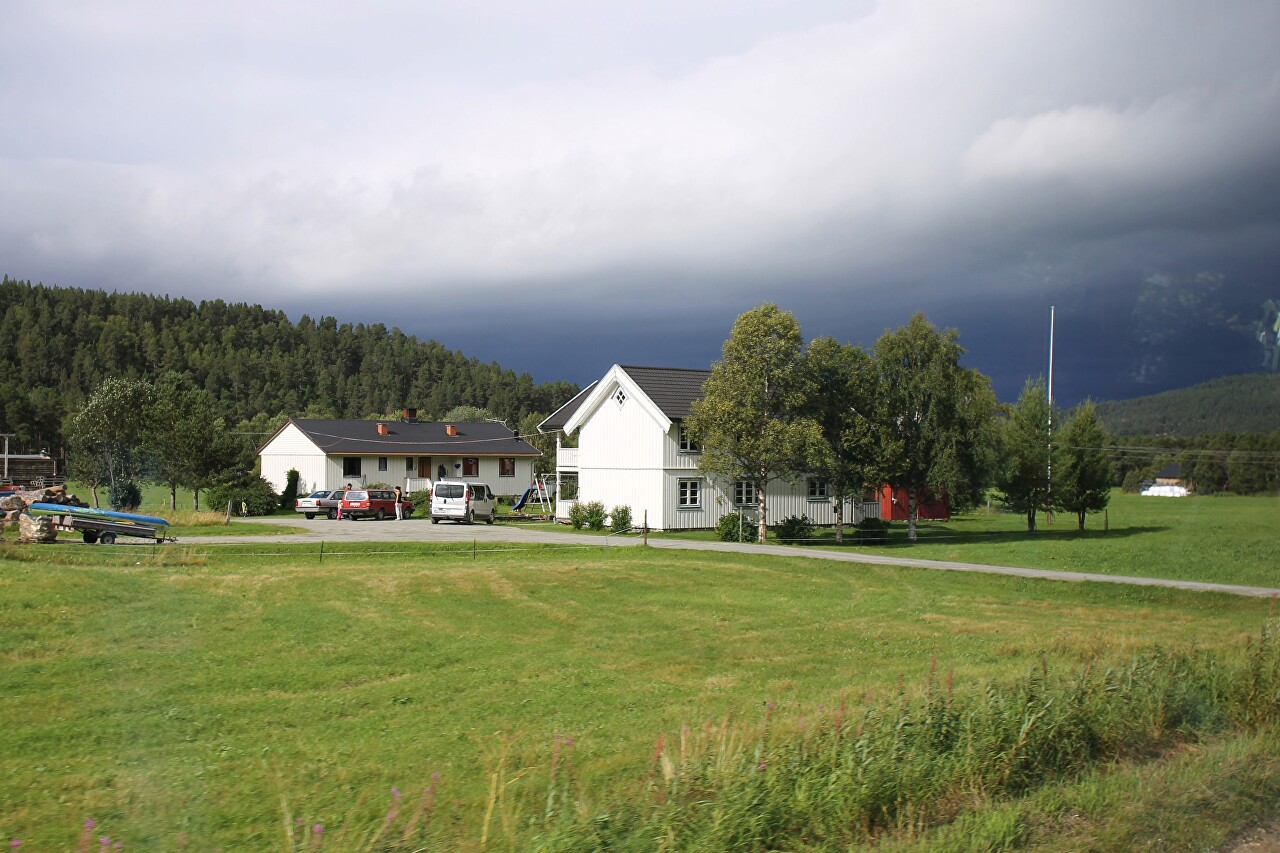 A town with a very short name Os. Here you can visit the beautifully designed Oddentunet farm museum, but unfortunately it is not included in our program. I would like to say that in Norway, every small town has something to see, and you can travel around them endlessly. That's what Norwegians like to do - there are places to stop and campsites everywhere.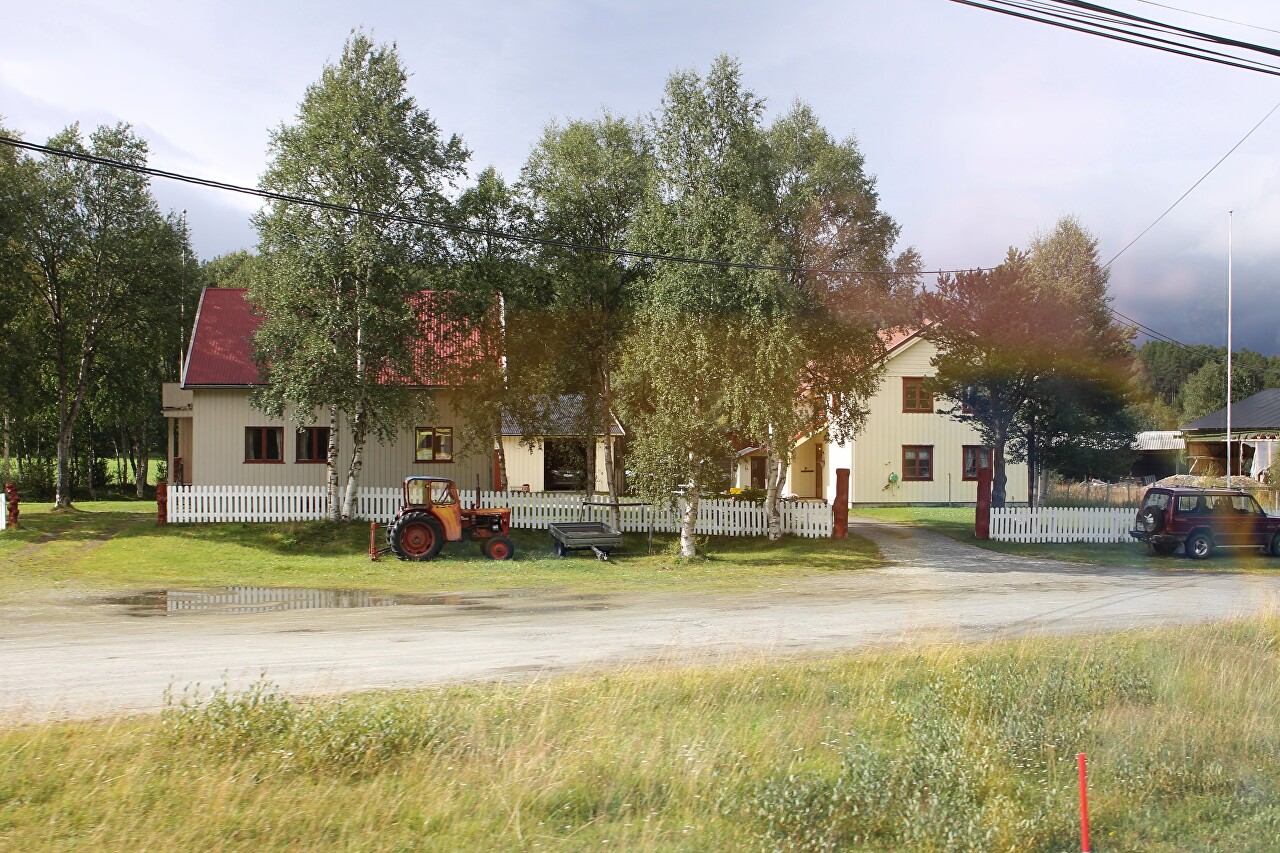 A surprisingly contrasting picture - a bright landscape against a background of leaden clouds.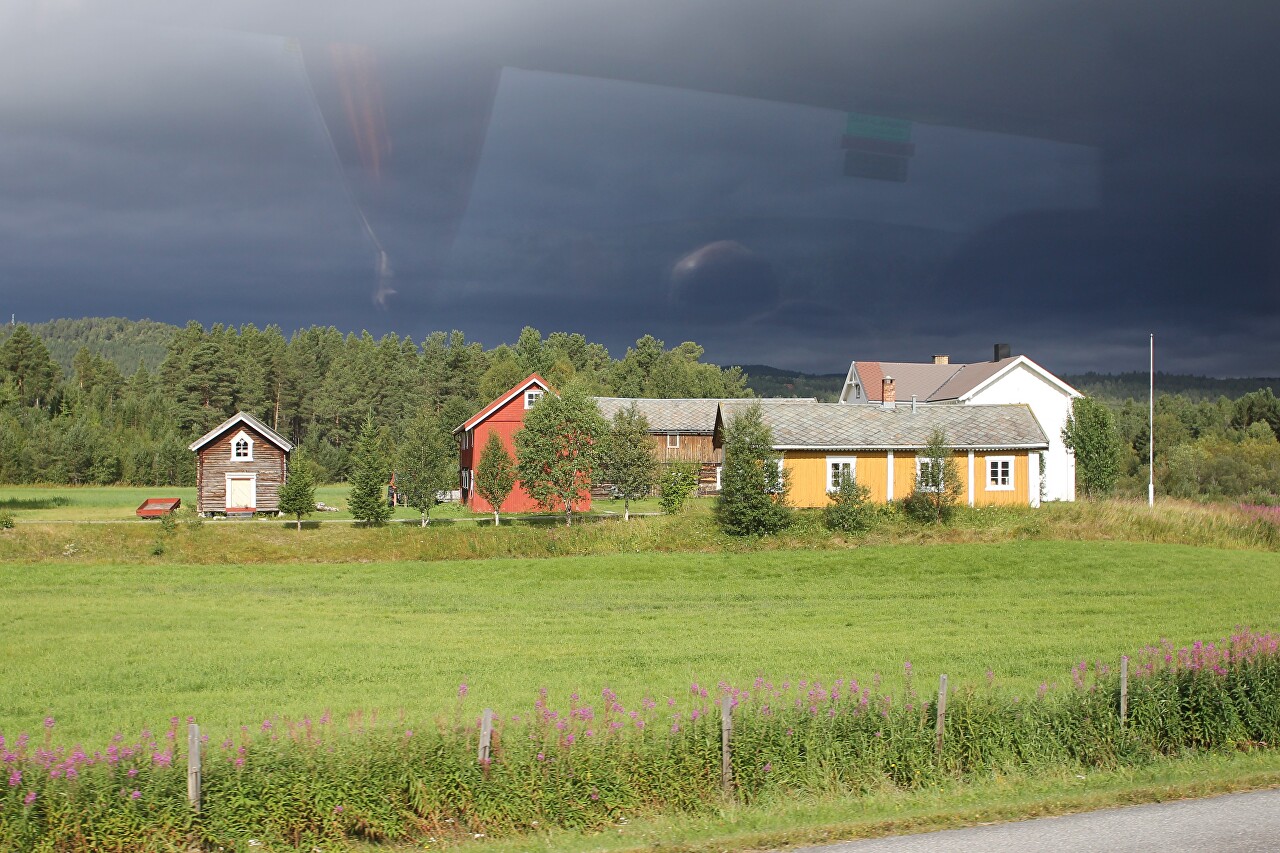 A house with a roof of layered stone. Absolutely all buildings are made of wood, the architecture is very simple.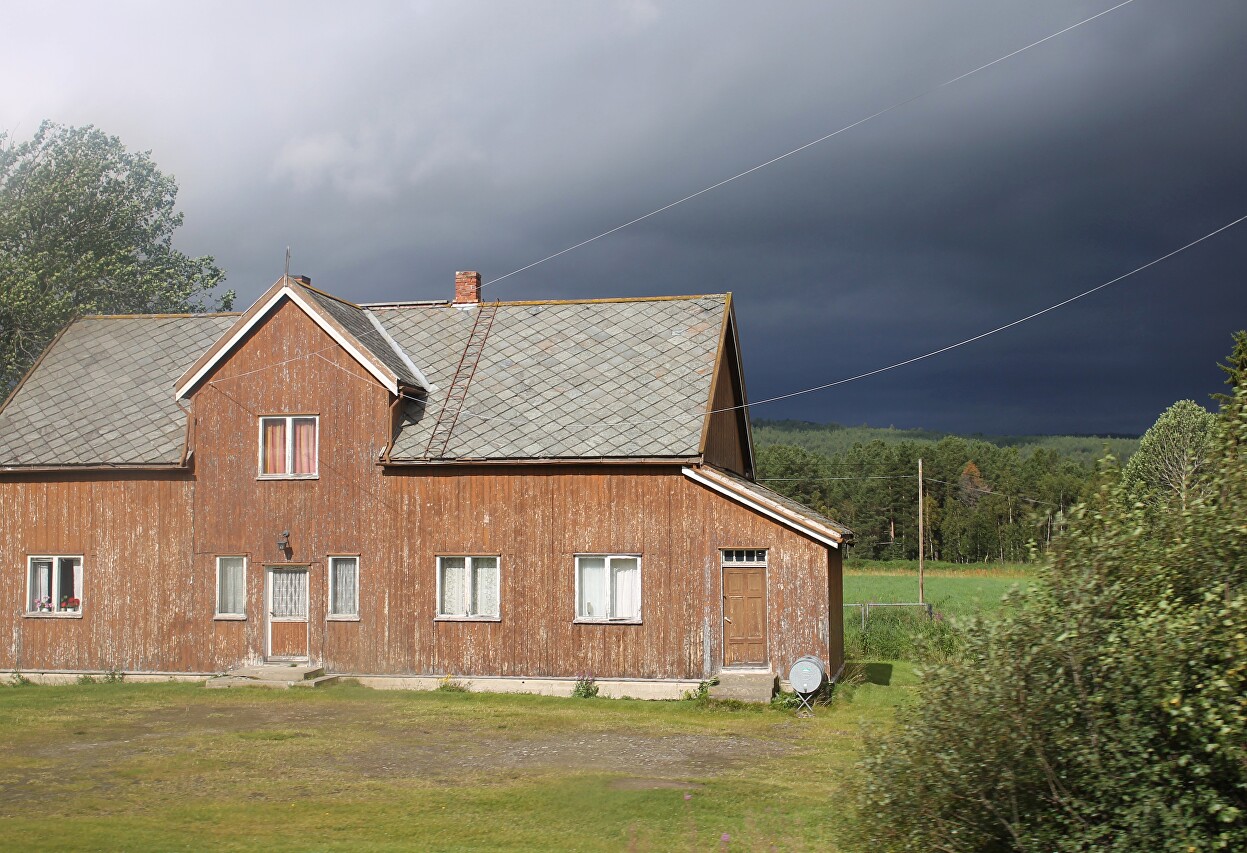 Some of the houses are very old, as you can see from the darkened wooden walls, and some of the roofs are covered with turf, which helps to conserve heat.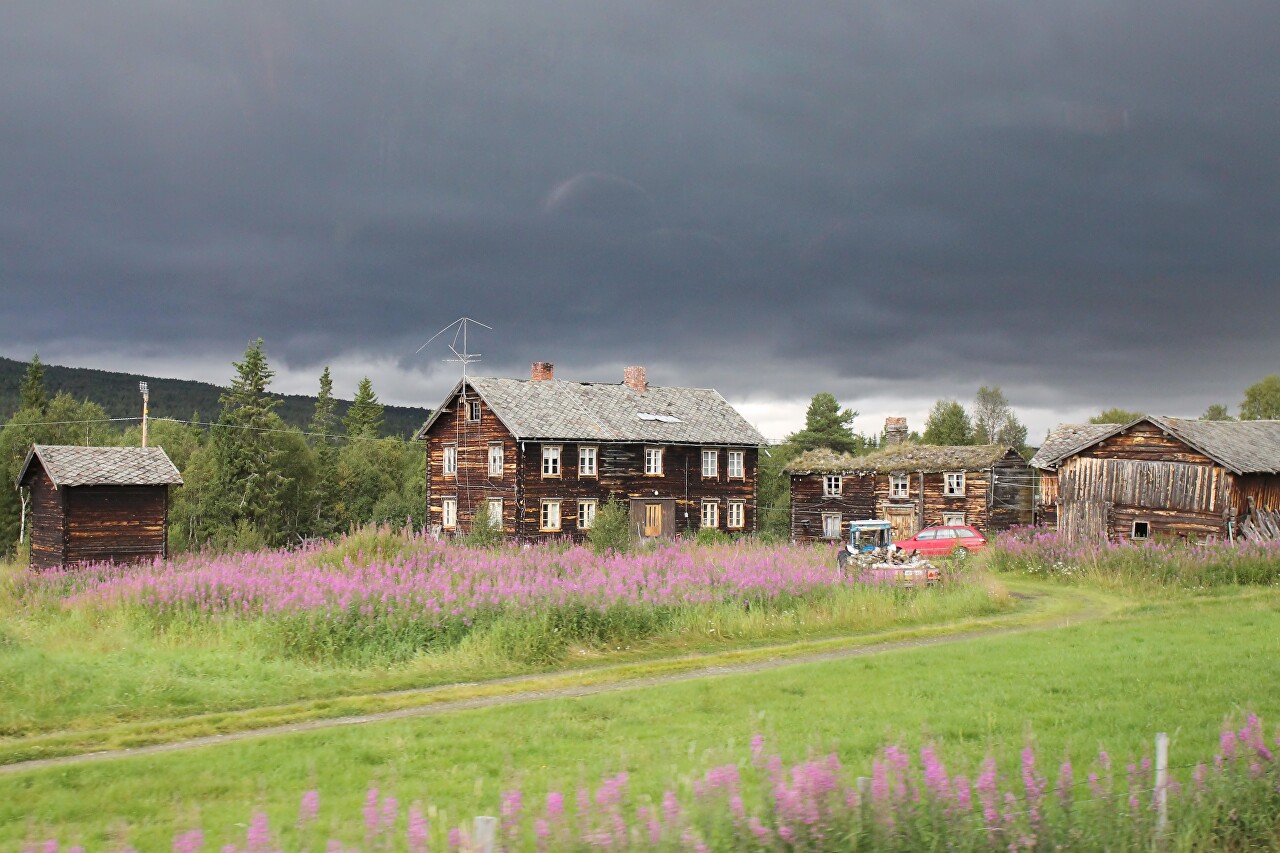 Farms usually occupy a large area, the "machine park" can be located far from residential buildings, and, of course, does not have any fence.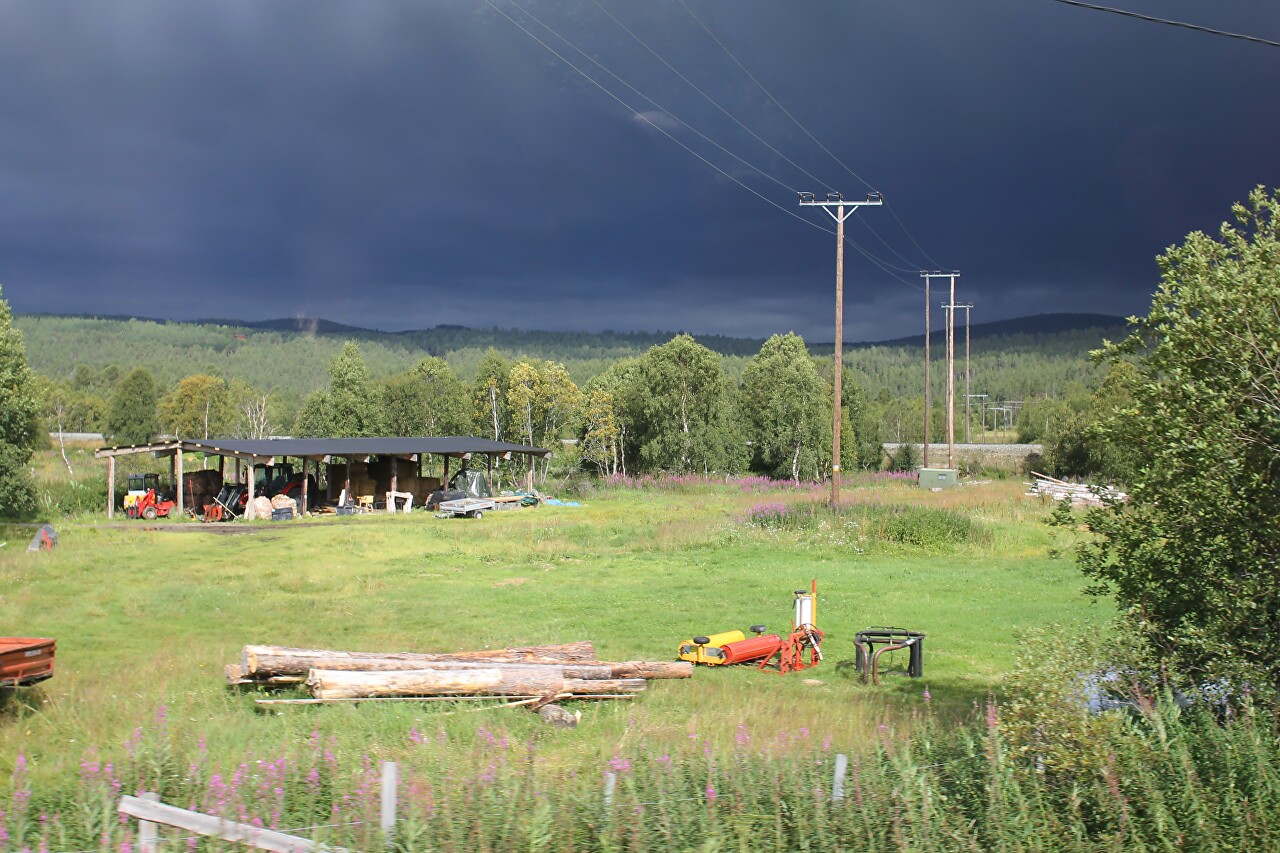 This region is characterized by severe winters, in 1914, the lowest temperature in Central Norway was recorded here -50,4°C. In 1718, during the Northern war, local frosts caused significant damage to the Swedish army, then more than 3000 soldiers died from the cold.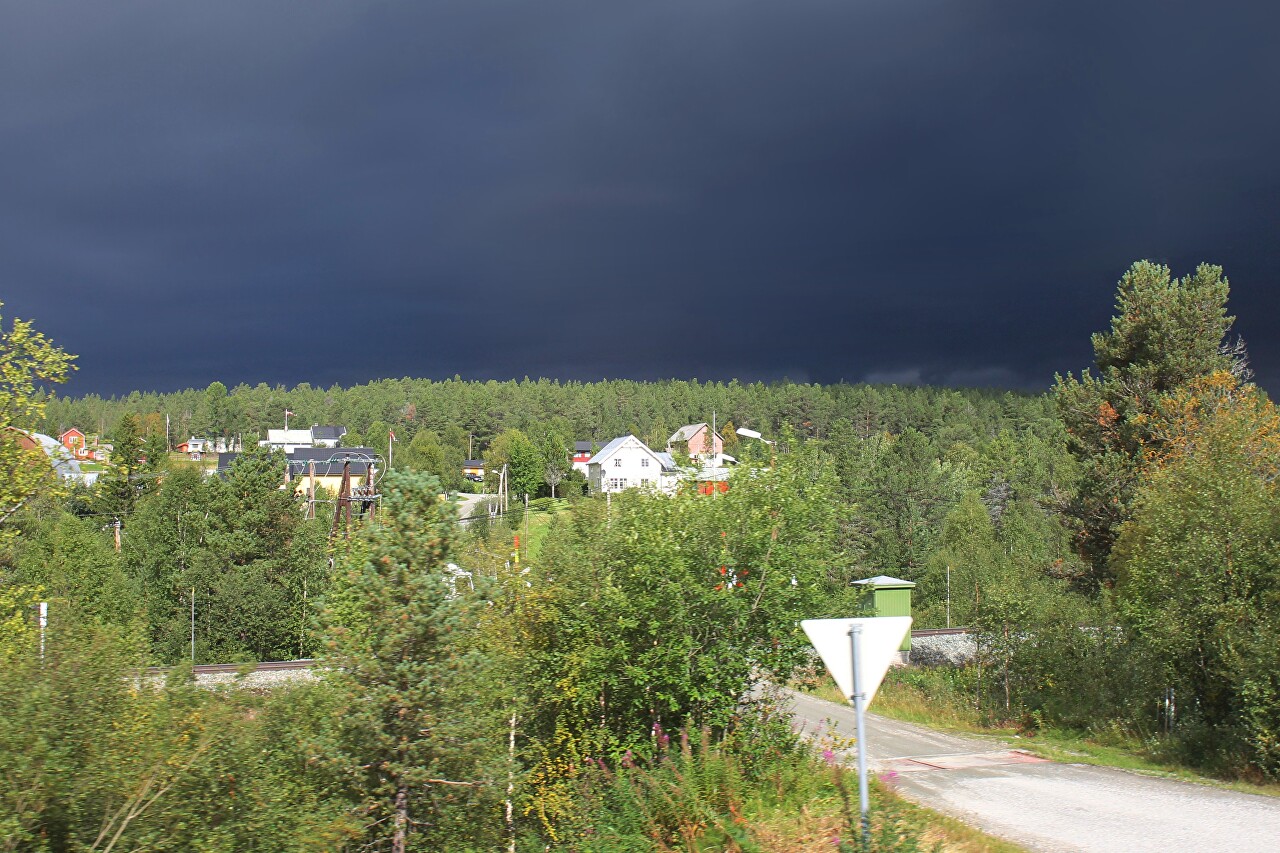 In the distance, against the background of low green mountains, a slagheap is brightening - we are driving through an area known since the 16th century for deposits of copper ore and supplying half of Europe with copper.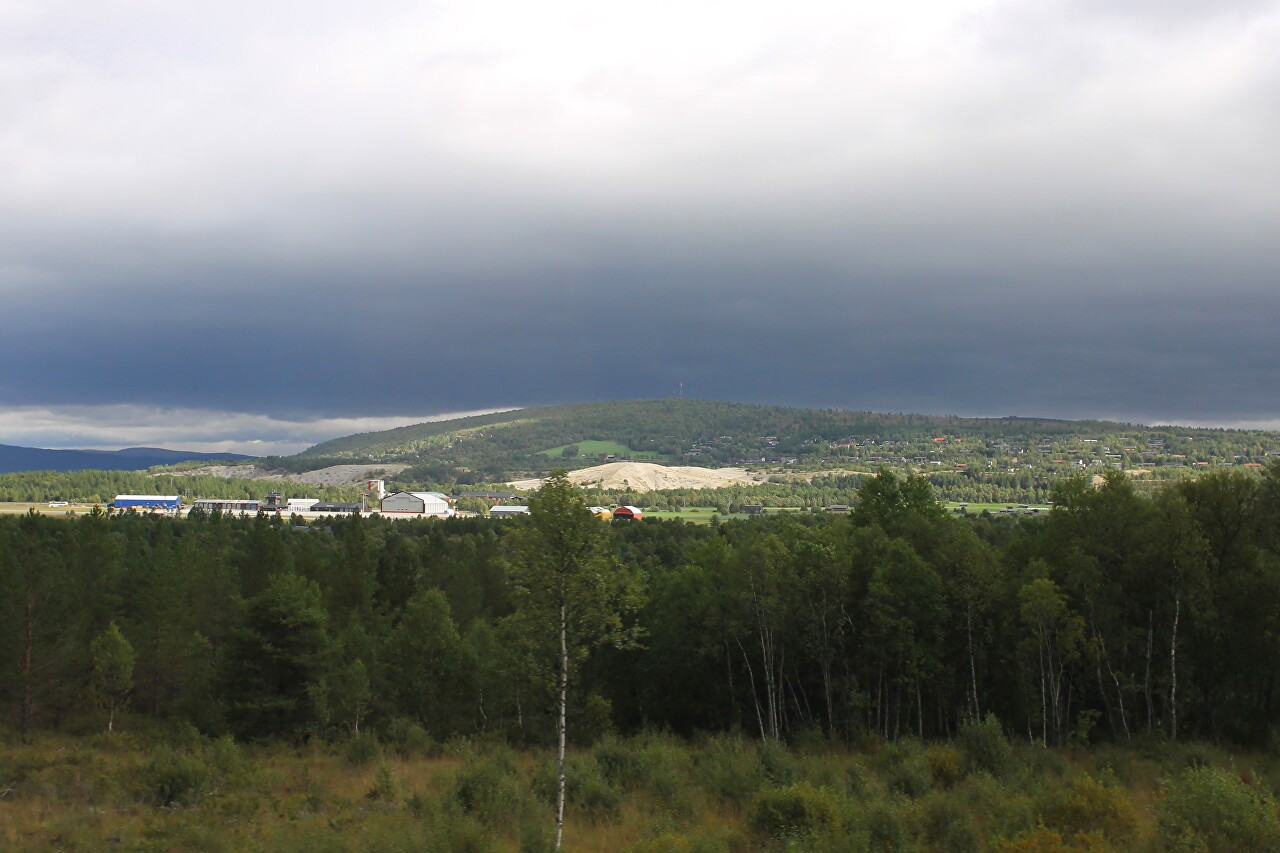 Røros Camping.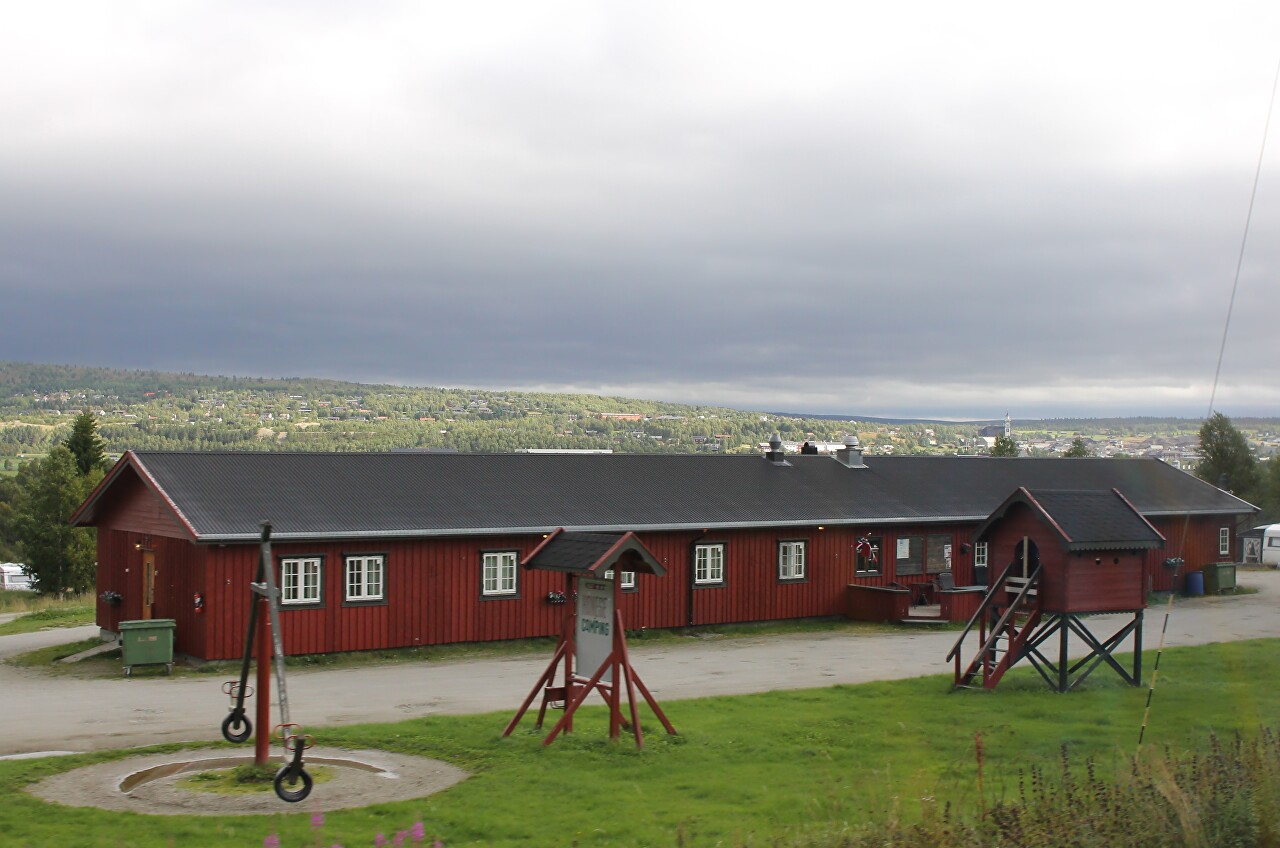 We cross the Glåma river, skirting the old mining town Røros, where we will make our first stop in Norway.