Torget Square, Bergen
After exploring the Hanseatic quarter, take a walk around Torget square. The Zachariasbryggen restaurant complex, rebuilt from warehouses on the pier of the same name, is located in a large white building at the beginning of the Bryggen embankment. There are 10 catering and recreation facilities here with different concepts-from fast-food to a night club with a disco.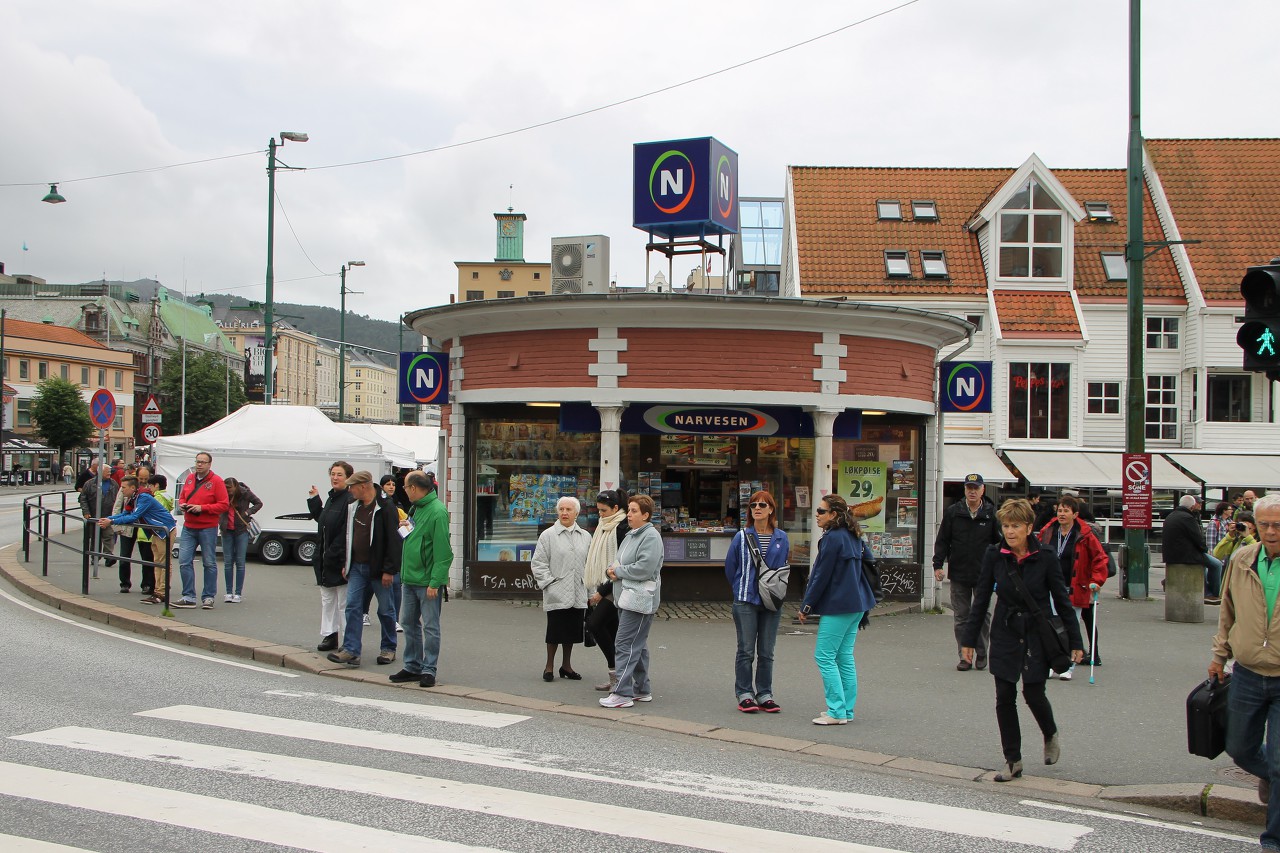 On the city side the square has a 19th century building.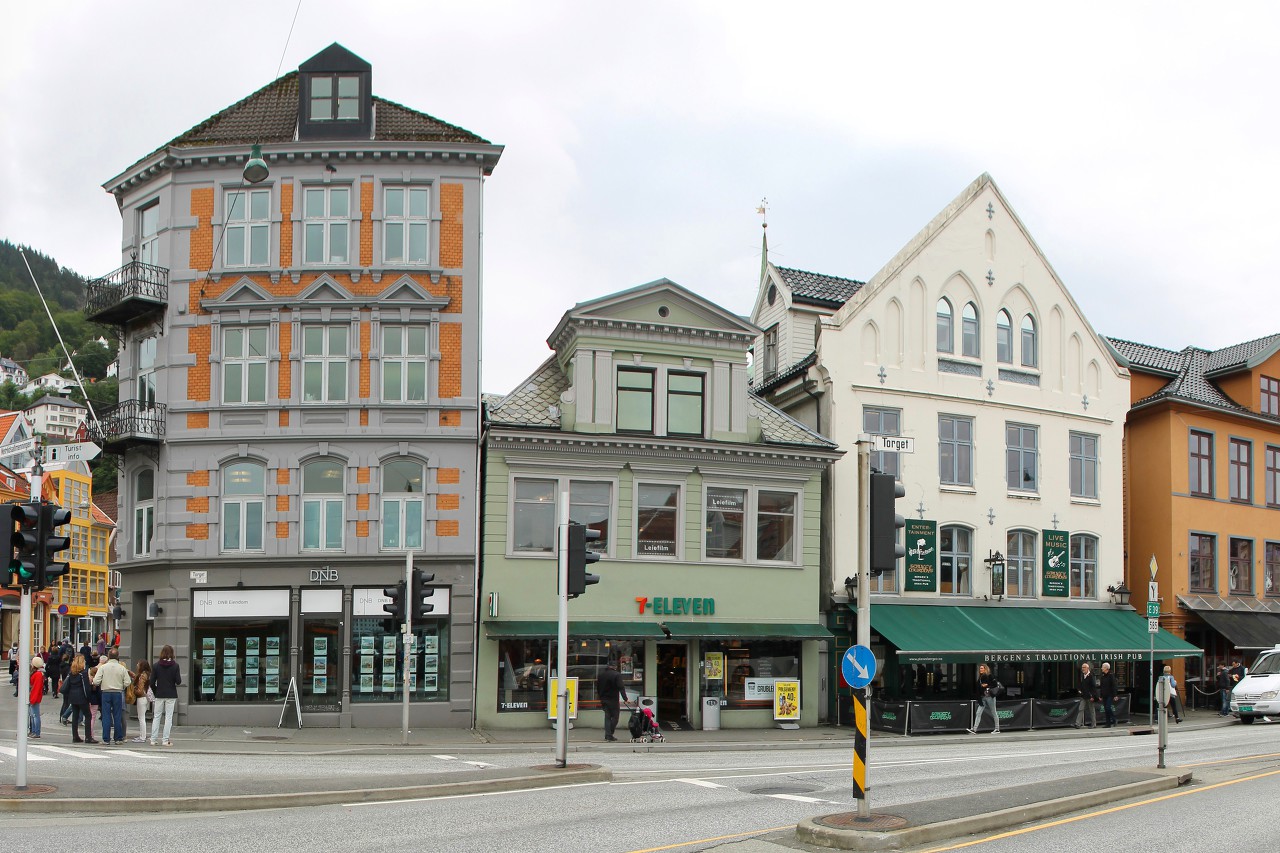 The lower floors are a continuous row of restaurants offering mainly seafood cuisine.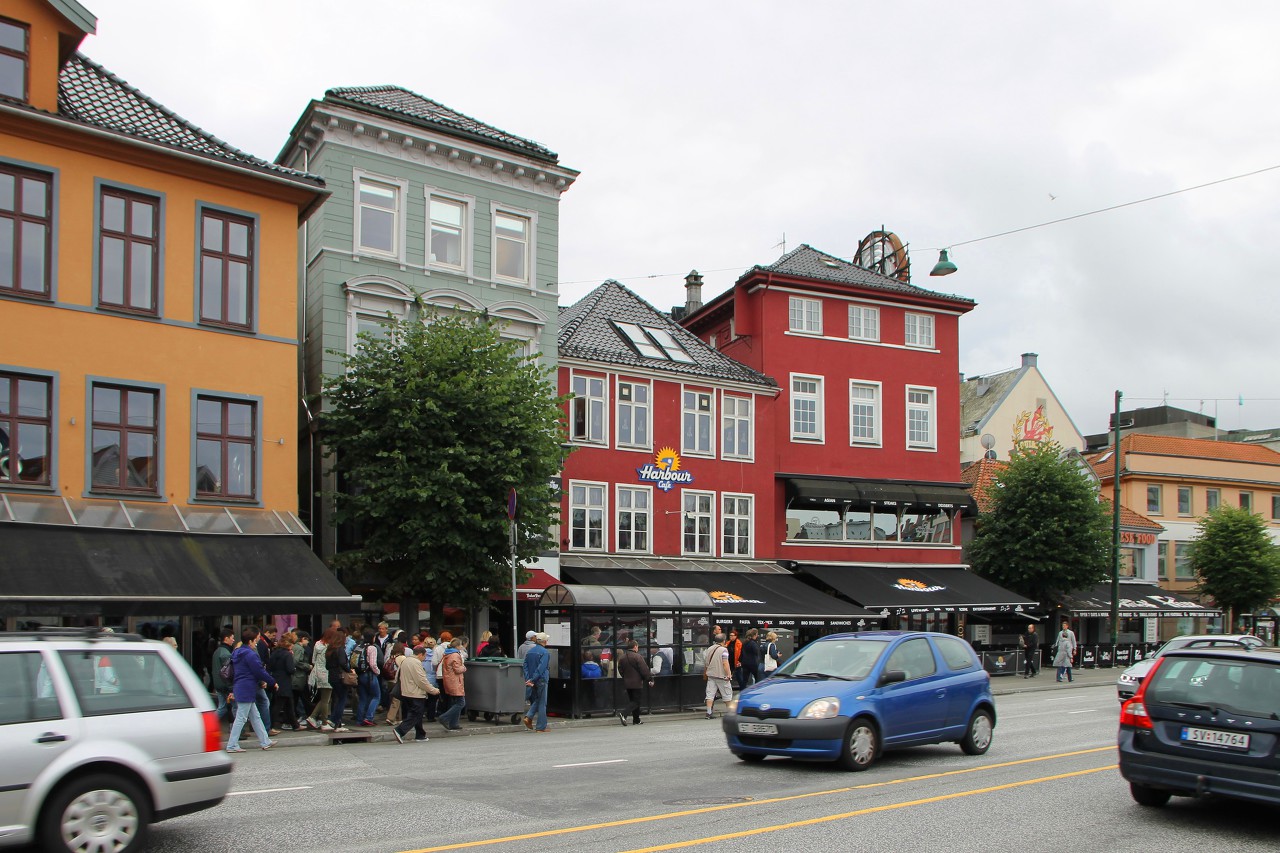 The Harbour Cafe entertainment complex with several halls is a popular place for fans of live music. Every year, it hosts more than 250 evenings with the participation of both local musicians and world celebrities.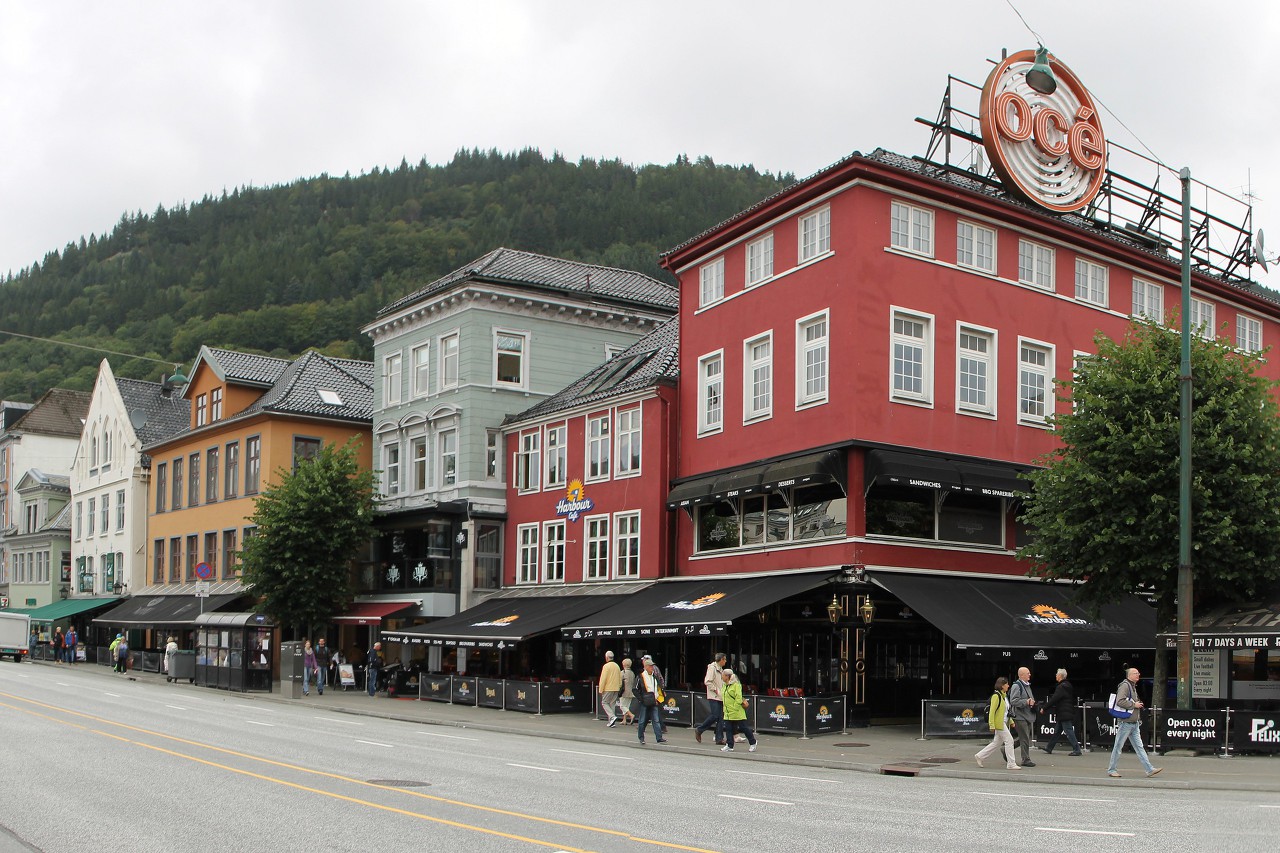 There is a Chinese restaurant and a supermarket of the Deli de Luca retail chain.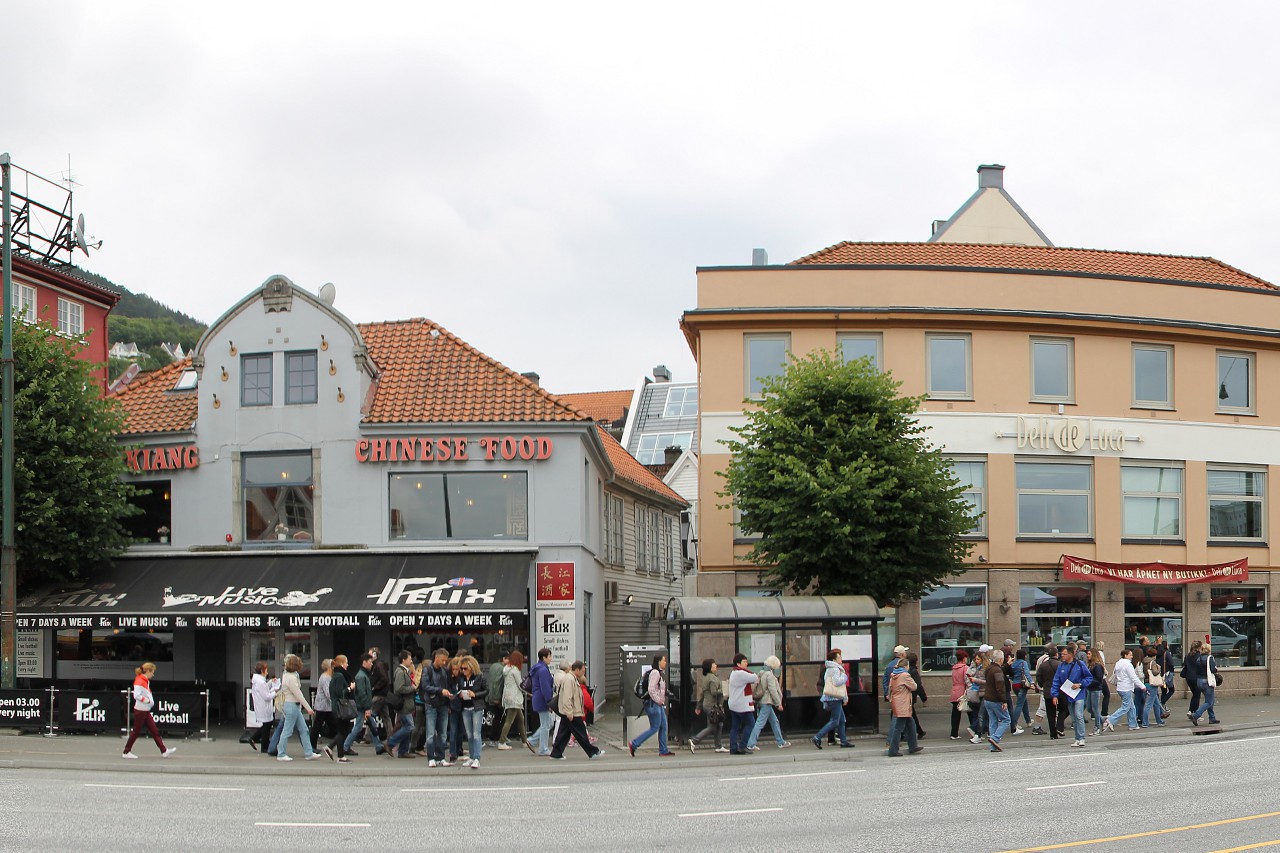 On the Bay side half of the area is occupied by fish market tents.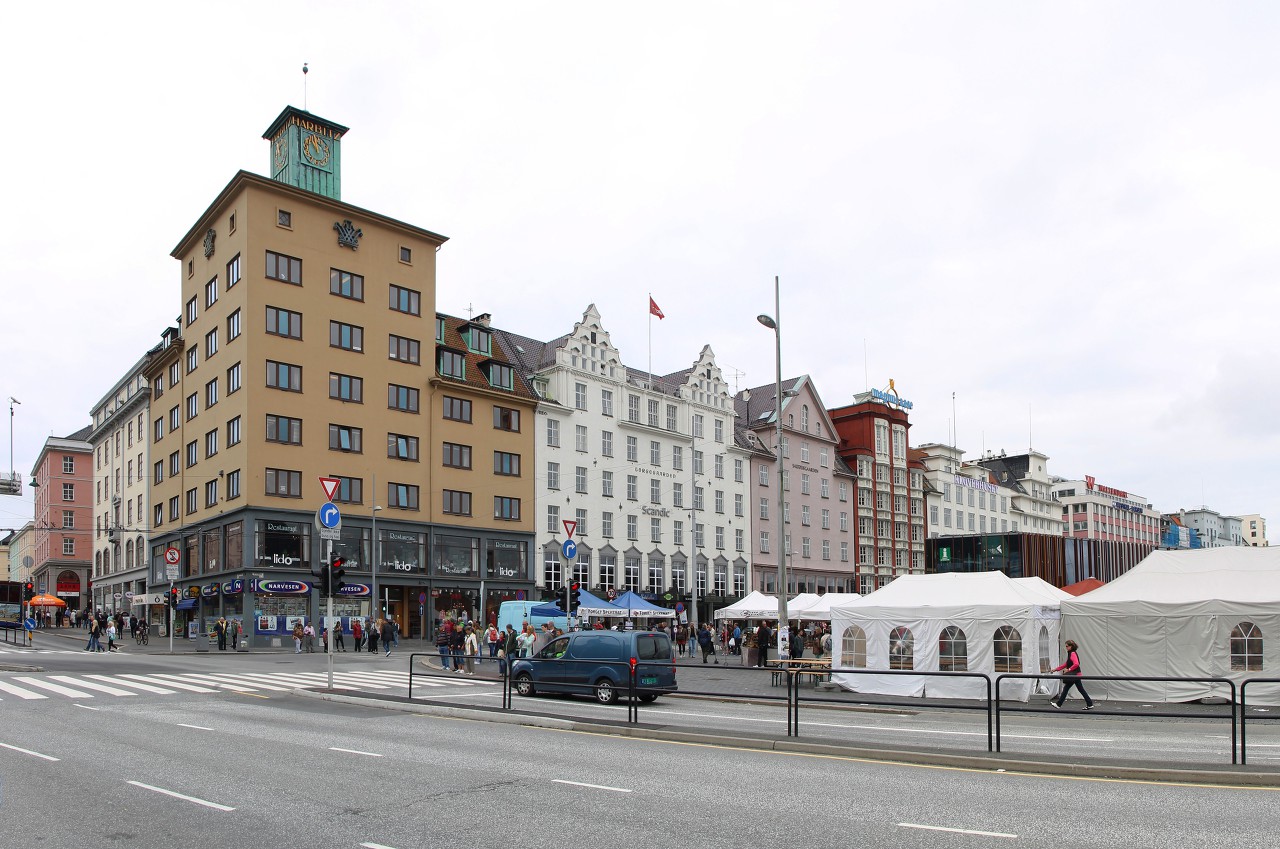 The building of the Johan Harbitz & Co (Harbitzhjørnet) was built in 1936 by the architect Jens Munthe Bull, it is the first example of Scandinavian rationalism style in Bergen. The only decoration is a clock tower covered with copper sheets, originally conceived as a purely utilitarian place for advertising.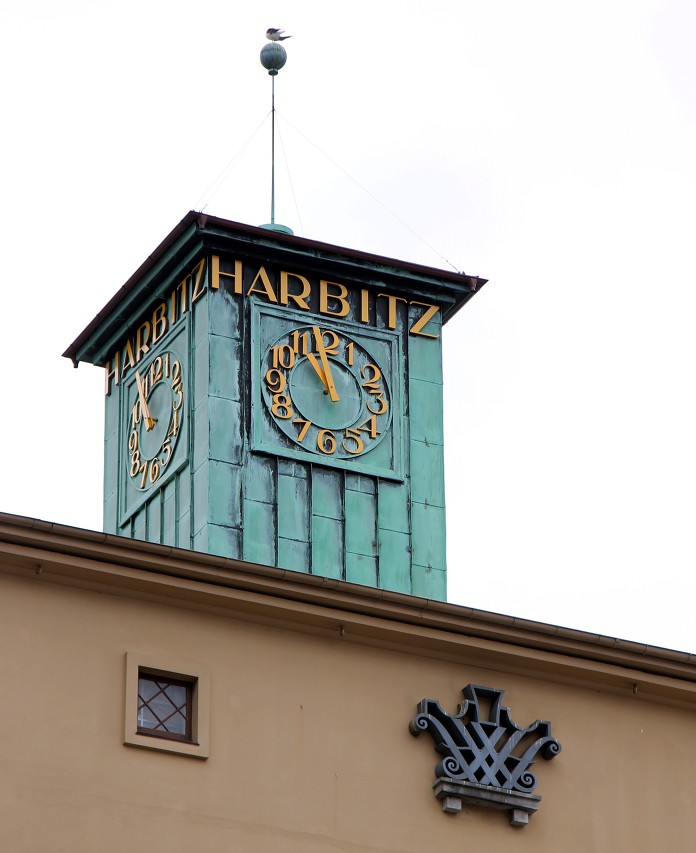 To the south, Torget square continues the pedestrian area of Torgallmenningen, Bergen's main public space.