Fløyen Park, Bergen
Fløyfjellet, or simply Fløyen, is one of the seven mountains surrounding Bergen, rising 400 meters above sea level. The same name is given to the nature park located on its slopes.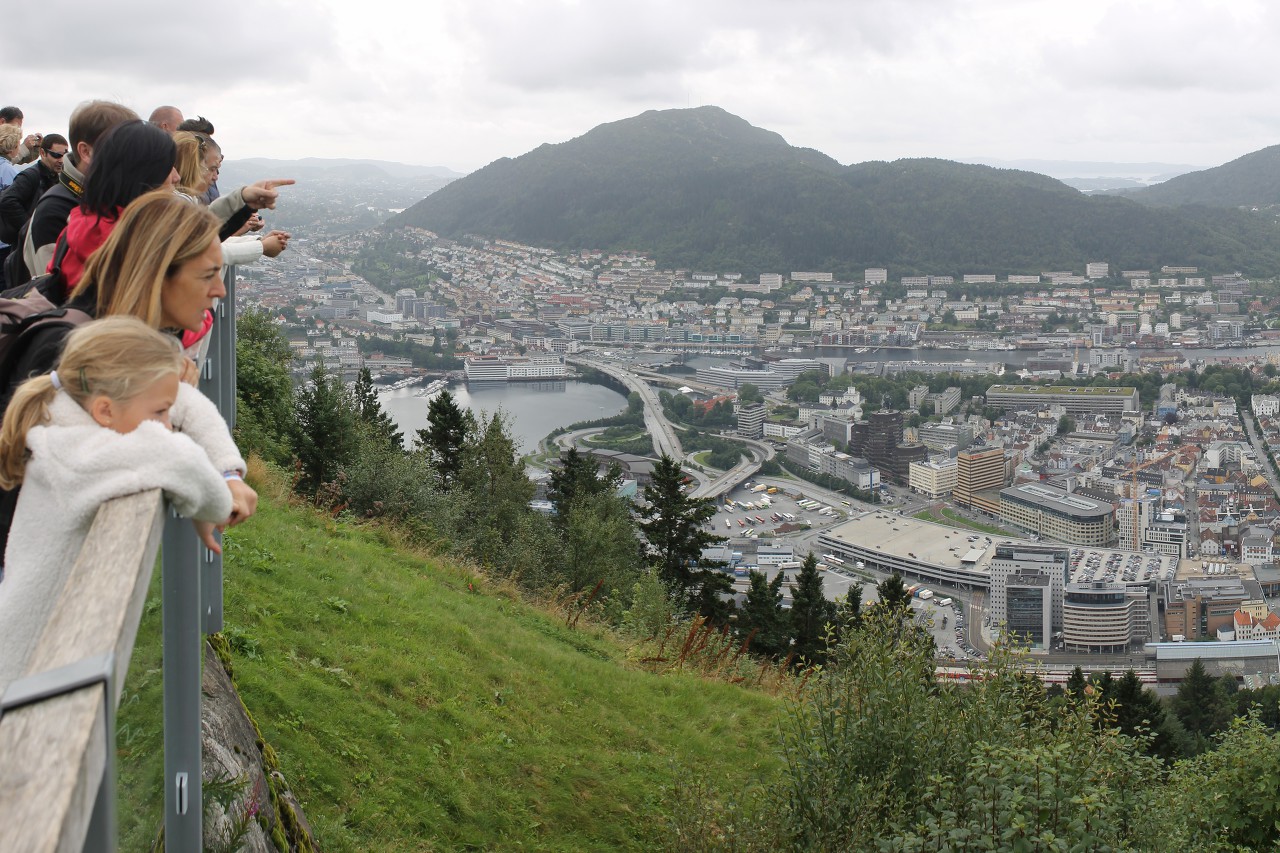 The funicular took us to an altitude of 320 meters, where there is a viewing platform, one of the most popular tourist spots in Bergen.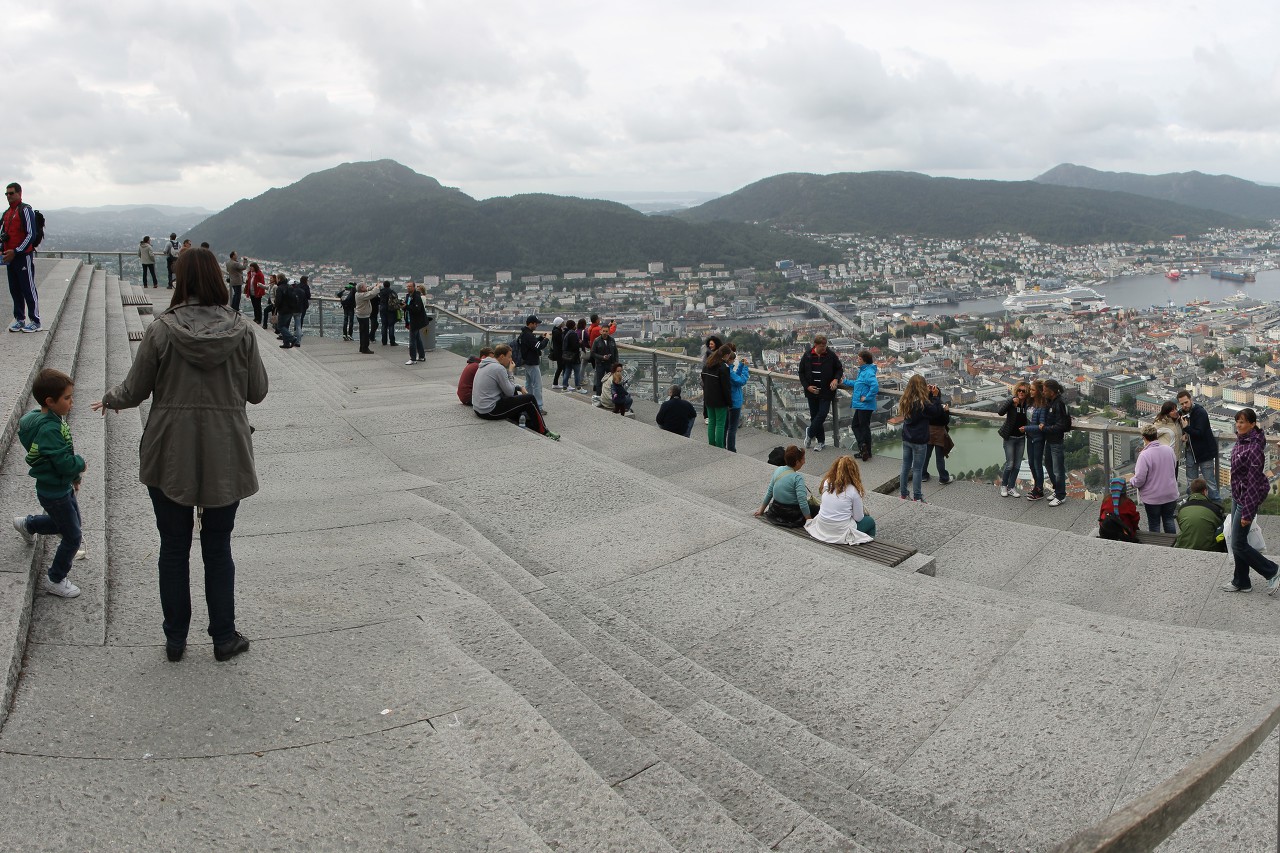 The site offers stunning panoramas of the capital of Western Norway and the surrounding mountain ranges. You might say, " If you haven't been to Gork Flane, you haven't seen Bergen."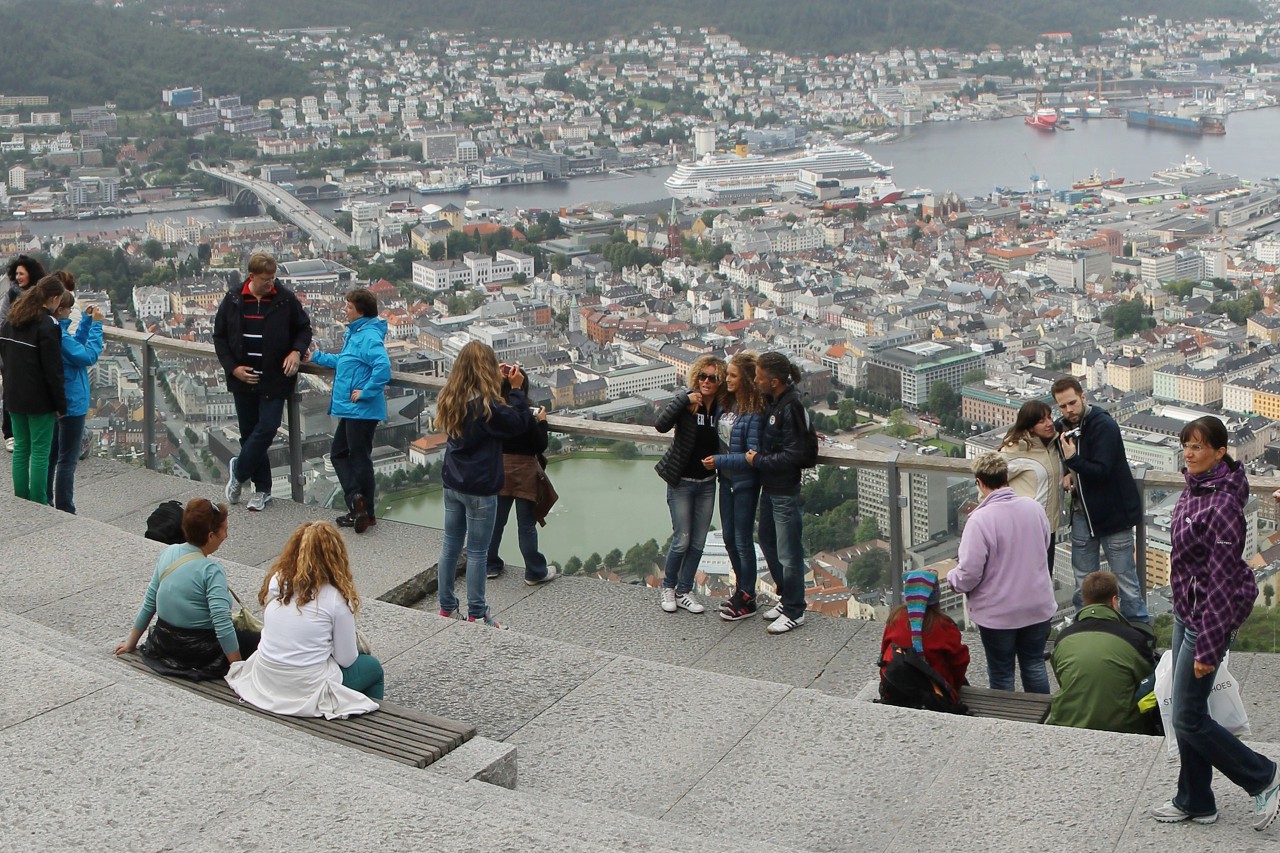 In addition to the observation deck, there is the Fløien Folkerestaurant, the Fløistuen Cafe, children's and sports grounds, and many hiking trails running through the scenic area. Trekking routes around Bergen also start here.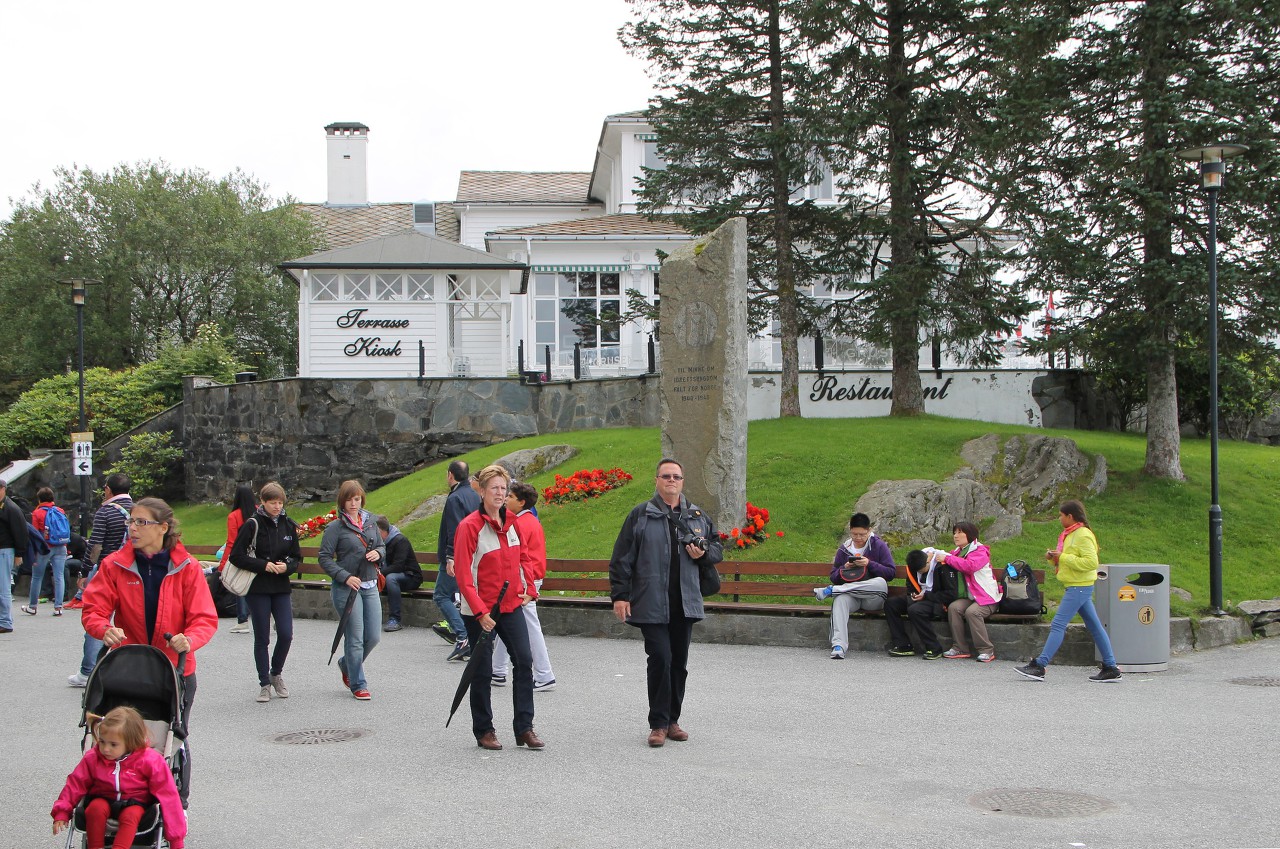 If you have time, I recommend that you go down the mountain not by funicular, but on foot along the Fløyfjellet trail, which winds along the mountainside in the middle of a wild forest. The route is 2.7 km long. The trail is illuminated at night.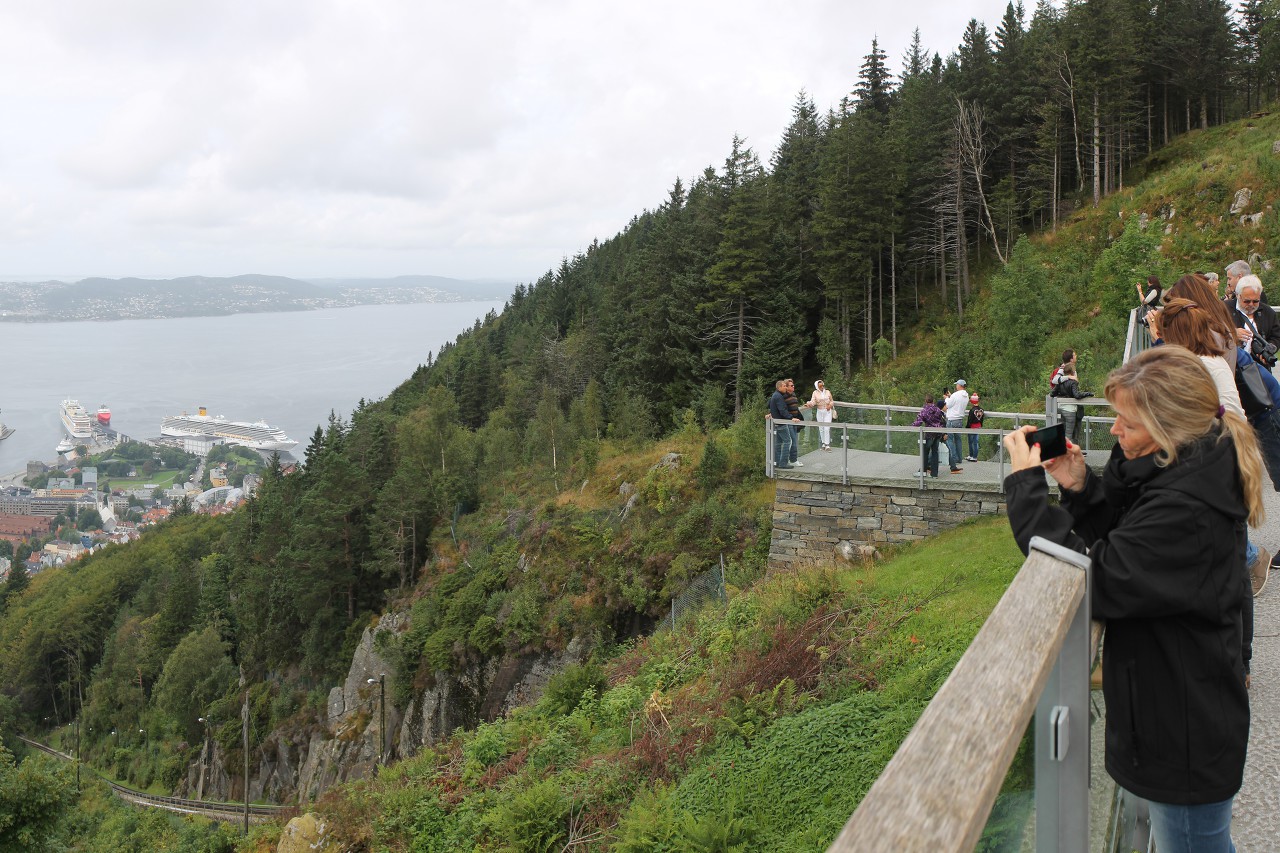 You can go up the mountain by funicular on weekdays from 8 to 22 hours, on Fridays and Saturdays from 9 to 23, on Sundays from 9 to 22 hours.