M/F Romsdalsfjord, LNG-powered Ferry
There are four large ferries operated by Fjord1 on the Molde-Vestnes line. This is the largest Norwegian ferry carrier, its fleet includes 68 ferries for passenger transport and 18 high-speed vessels on express lines. In addition, the company carries out land transportation, having about 500 buses.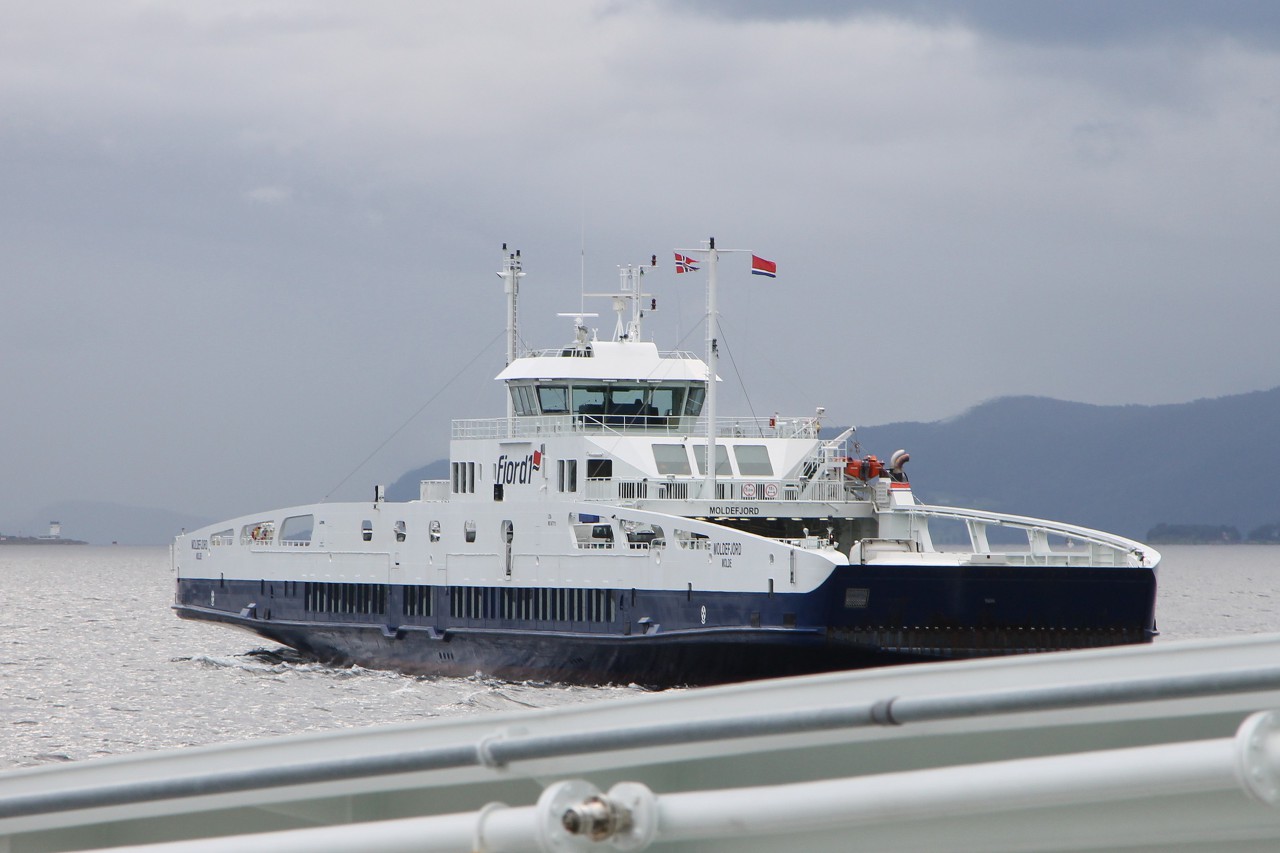 The company is a pioneer of environmentally friendly technologies in the fleet - the first ferry using liquefied natural gas as a fuel began to operate regular flights in 2000. Now the company has 12 such vessels, our ferry Romsdalfjord is one of them.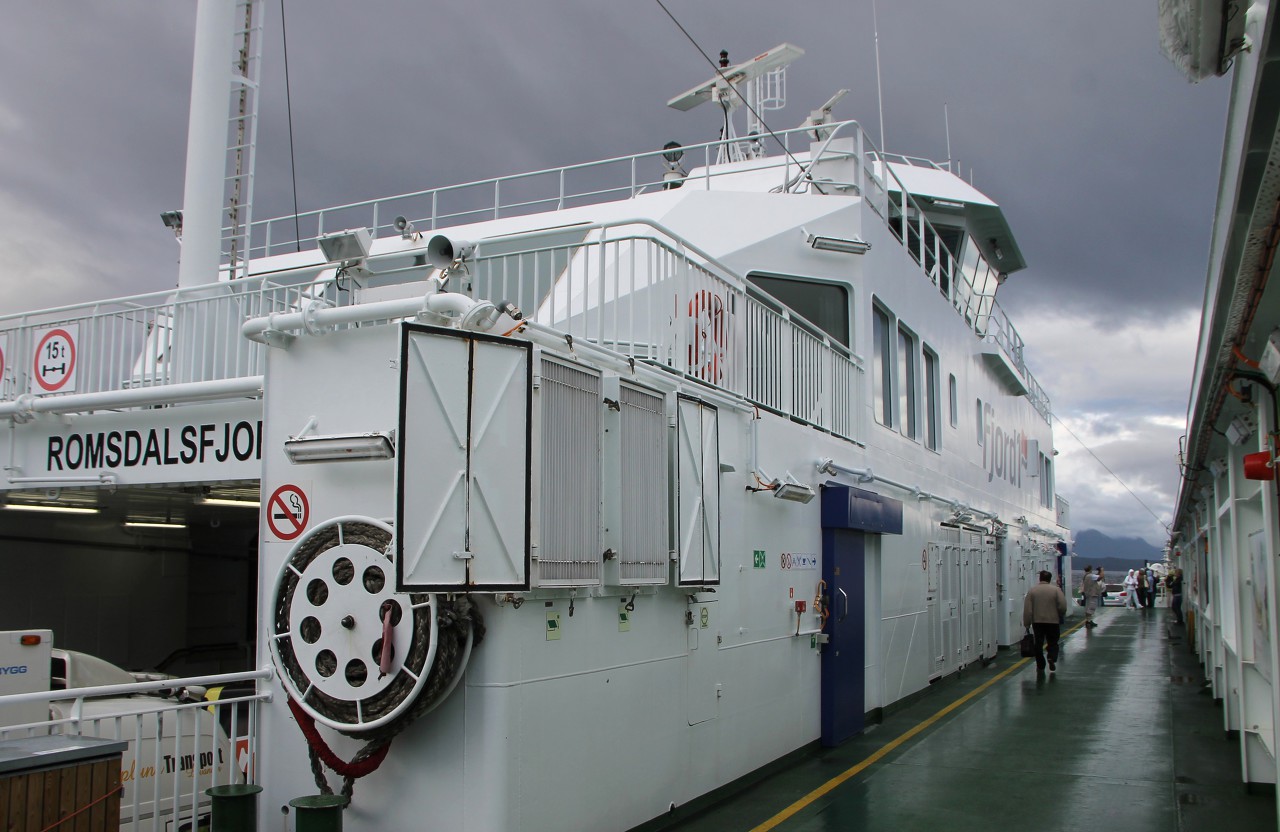 Romsdalsfjord ferry was built by Gdansk shipyard "Remontowa" and put into operation in August 2010 (2 days ago before our voyage he was exactly 3 years old!). This new generation ferries developed specially for LNG-engines, reducing emissions of CO2 by 20%.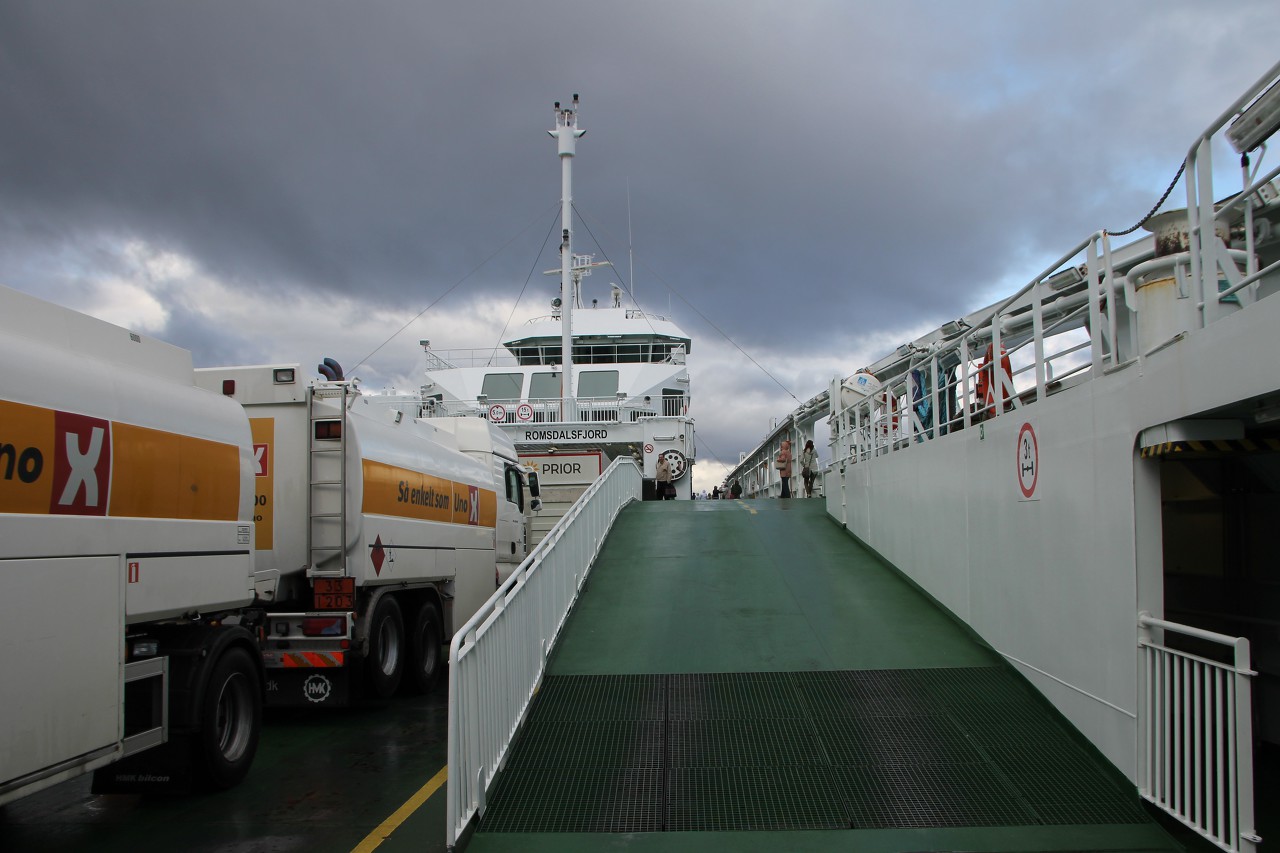 The power plant includes three diesel generators, two of which can operate on conventional diesel fuel if necessary. Two "Azipods" with a capacity of 1000 kW are used as propellers (this is a gondola with an electric motor and a screw-propeller capable of turning in azimuth, which allows the vessel to move even sideways).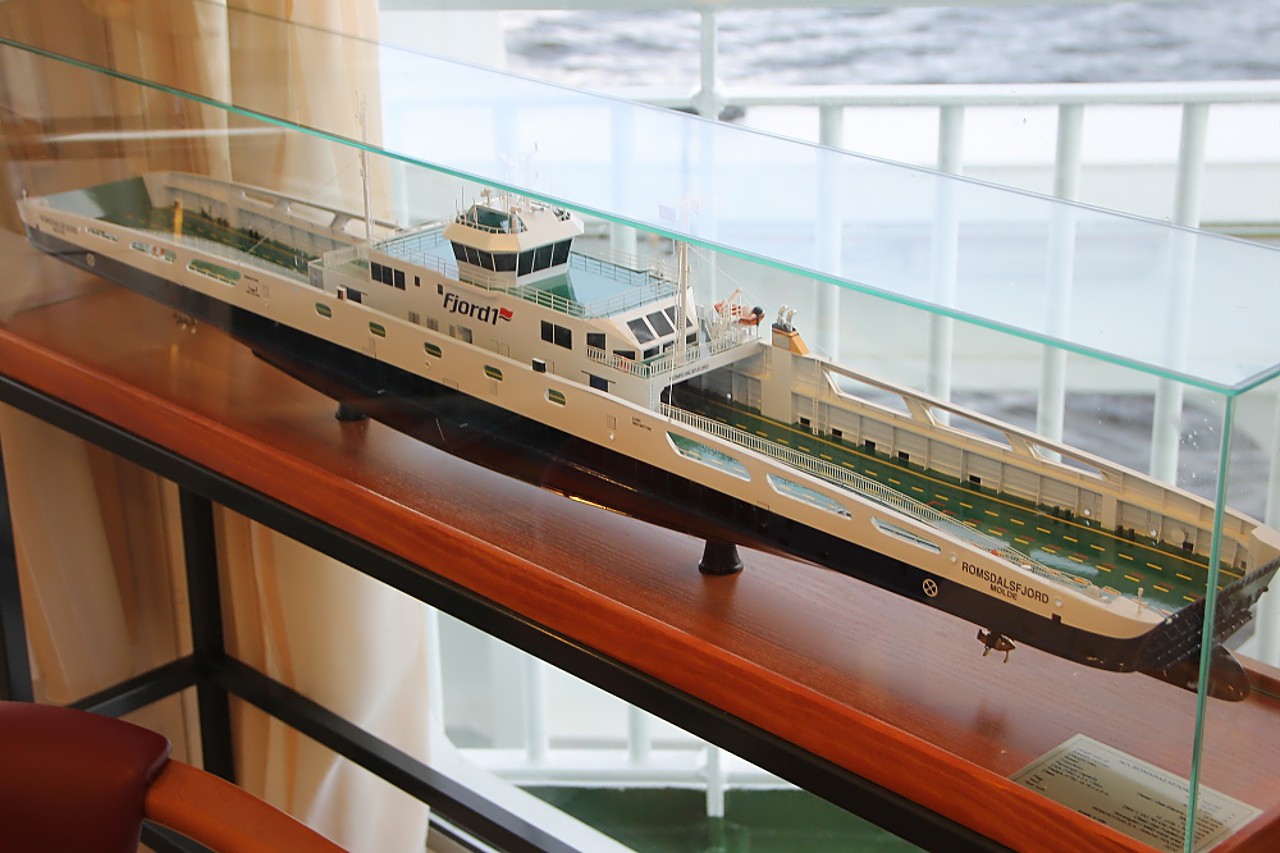 The length of the ferry 122.7, width of 16.2 meters. The width of the car deck is 12 meters, it accommodates 12 trailers and 128 cars.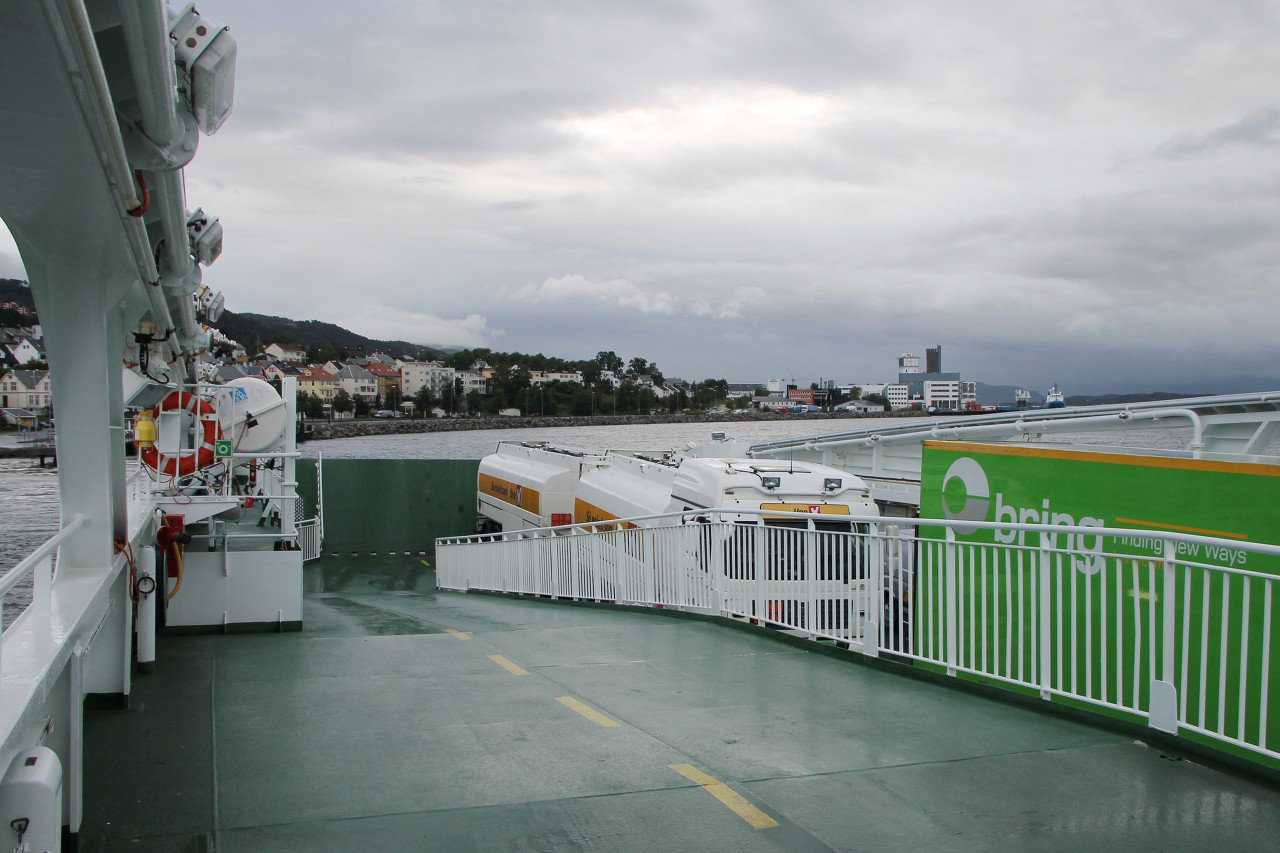 Spacious salon can take 390 passengers. Panoramic Windows allow you to enjoy the beauty of the Norwegian coast in comfortable conditions.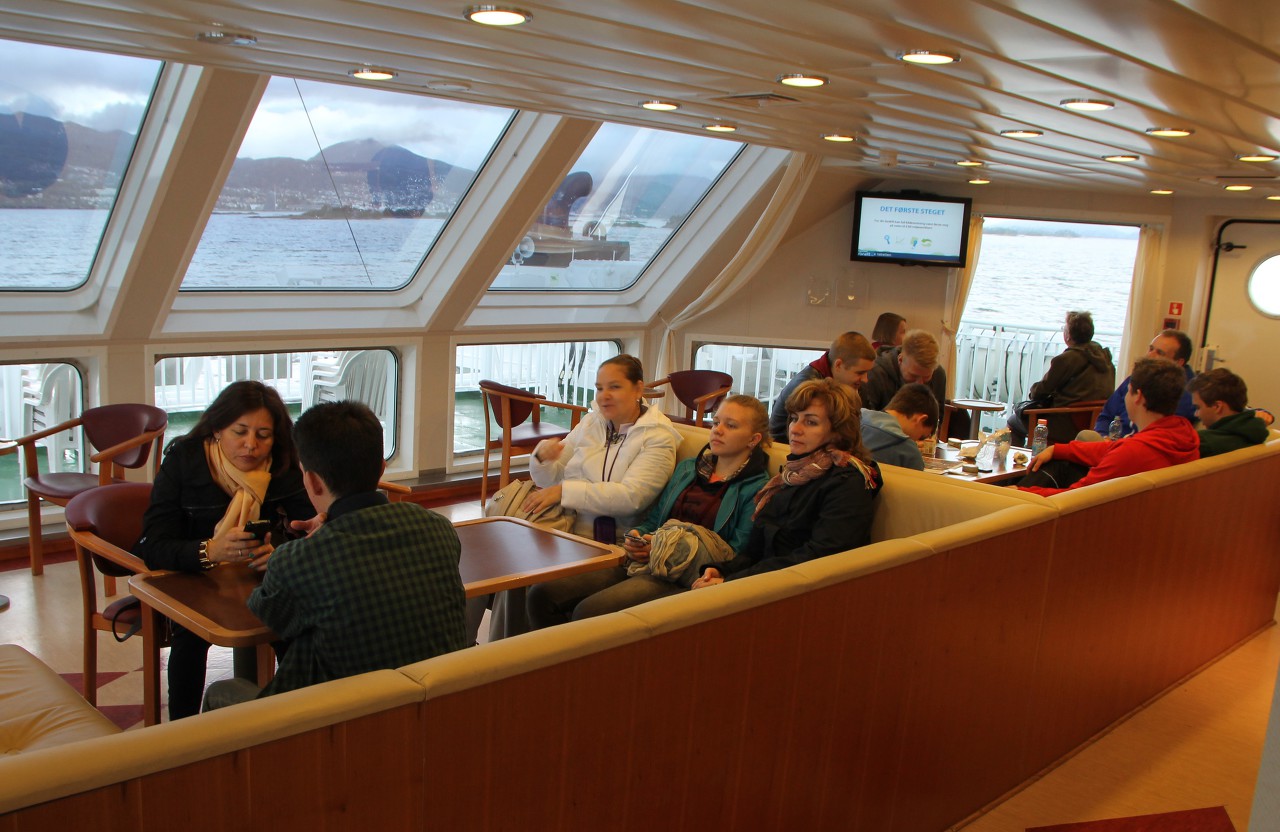 Such lovely pictures create a homey atmosphere.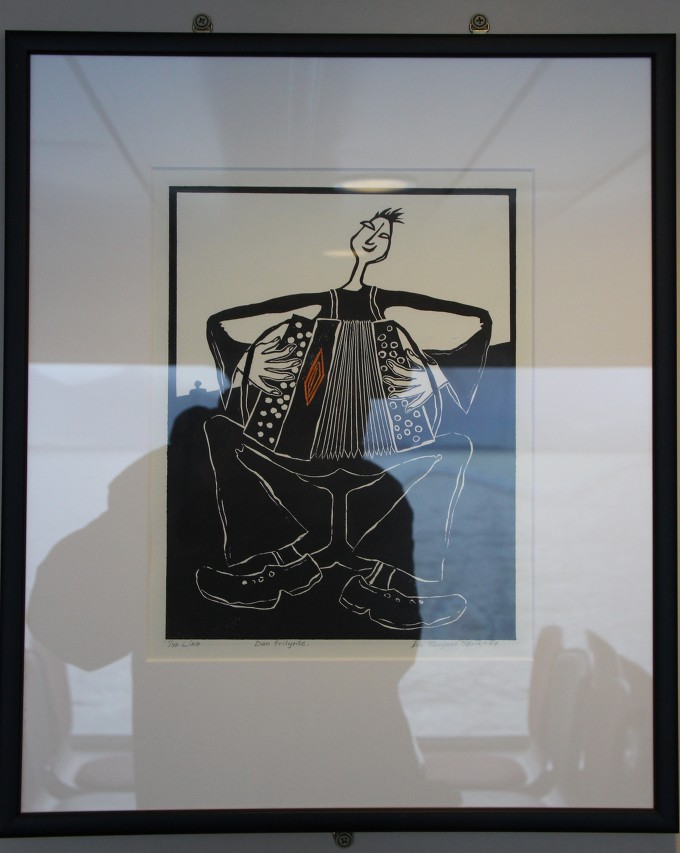 The ferries are sure to have a snack bar where you can drink coffee and eat a sandwich, on long lines, is a full - fledged café with a good range. Prices, I would not say that are very different from the coast, as is usually the case...and, of course, expensive as everything in Norway.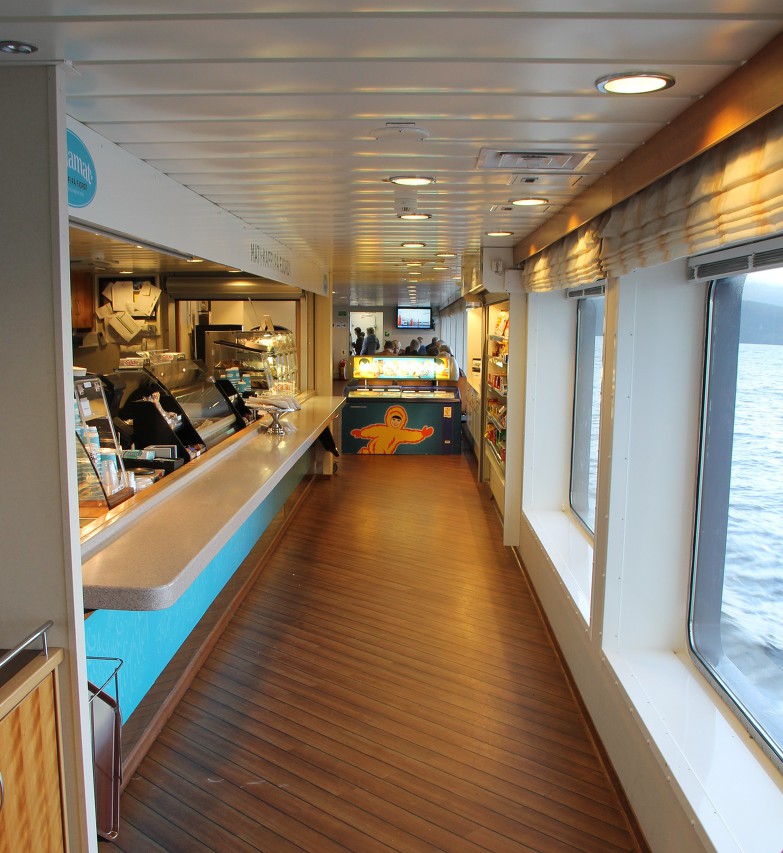 We approach the pier of Vestnes. By the opening of the ramp all have to take place in cars and buses to leave the deck without delay, the ferry stands at the pier for a very short time.