Club Med 2 Cruise Ship in Molde
During a trip to Norway, on a gloomy morning in Molde, I had the opportunity to observe how gracefully and silently one of the most elegant and comfortable cruise liners in the world, the five-masted club Med 2, is approaching the pier.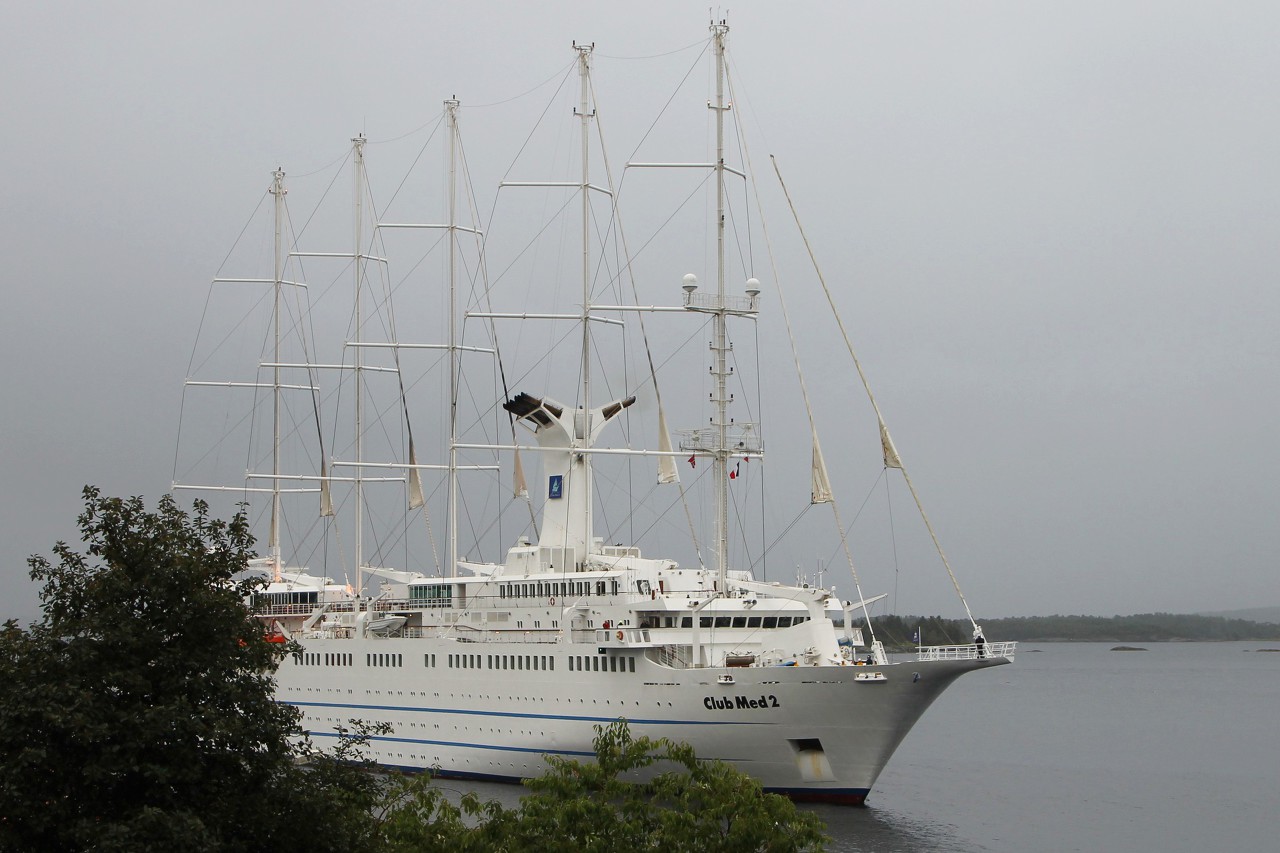 The vessel belongs to the French company Club Méditerranée, which specializes in organizing exotic and exclusive holidays. The sailboat was built at the Le Havre shipyards and launched in 1992. The construction cost the customer 3 million euros.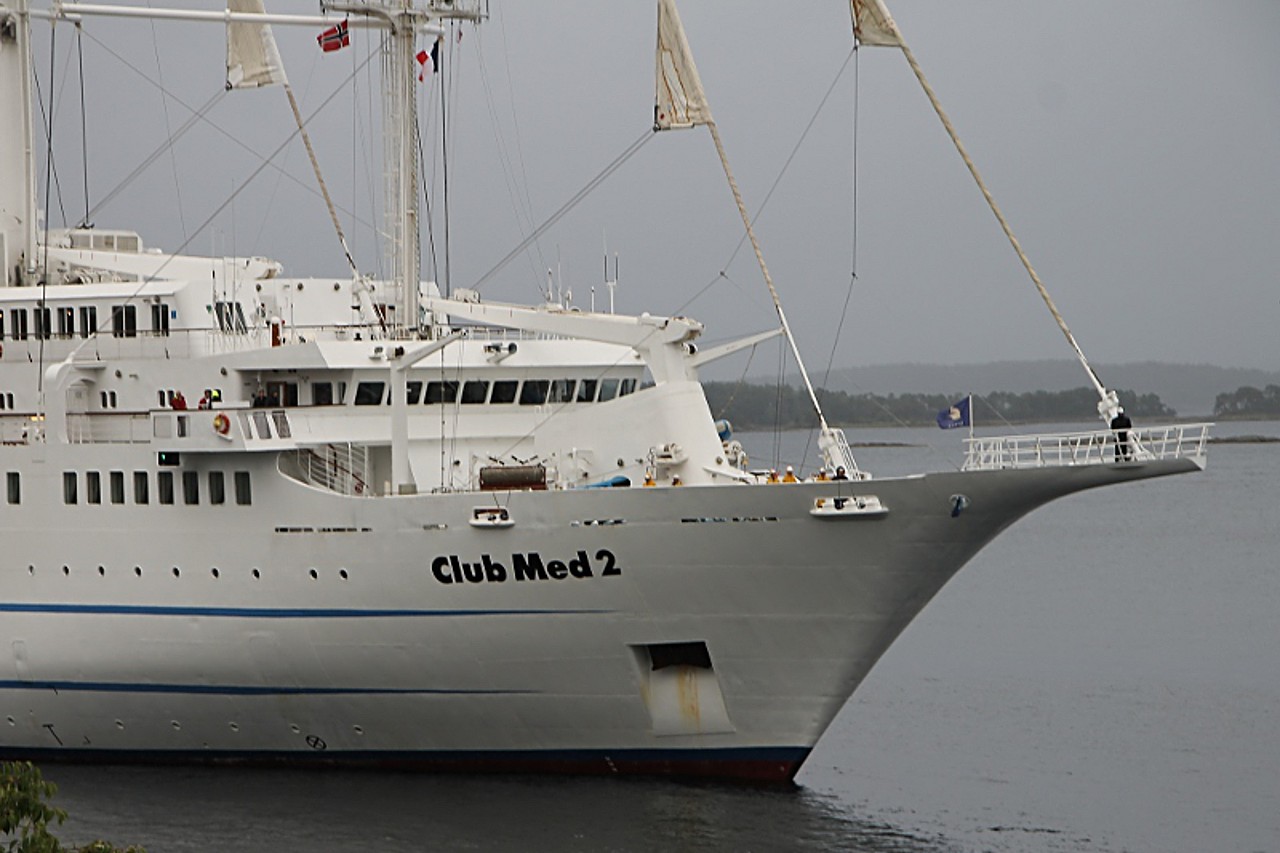 The five-masted vessel with a displacement of 14983 tons and a length of 187 meters can carry 7 slanting sails with a total area of 2400 square meters, sewn from dacron - a strong and very light synthetic material. Sails they are controlled by a computer system. The crew consists of 214 people, most of whom are engaged in servicing tourists, since all management of the ship and its systems is fully automated.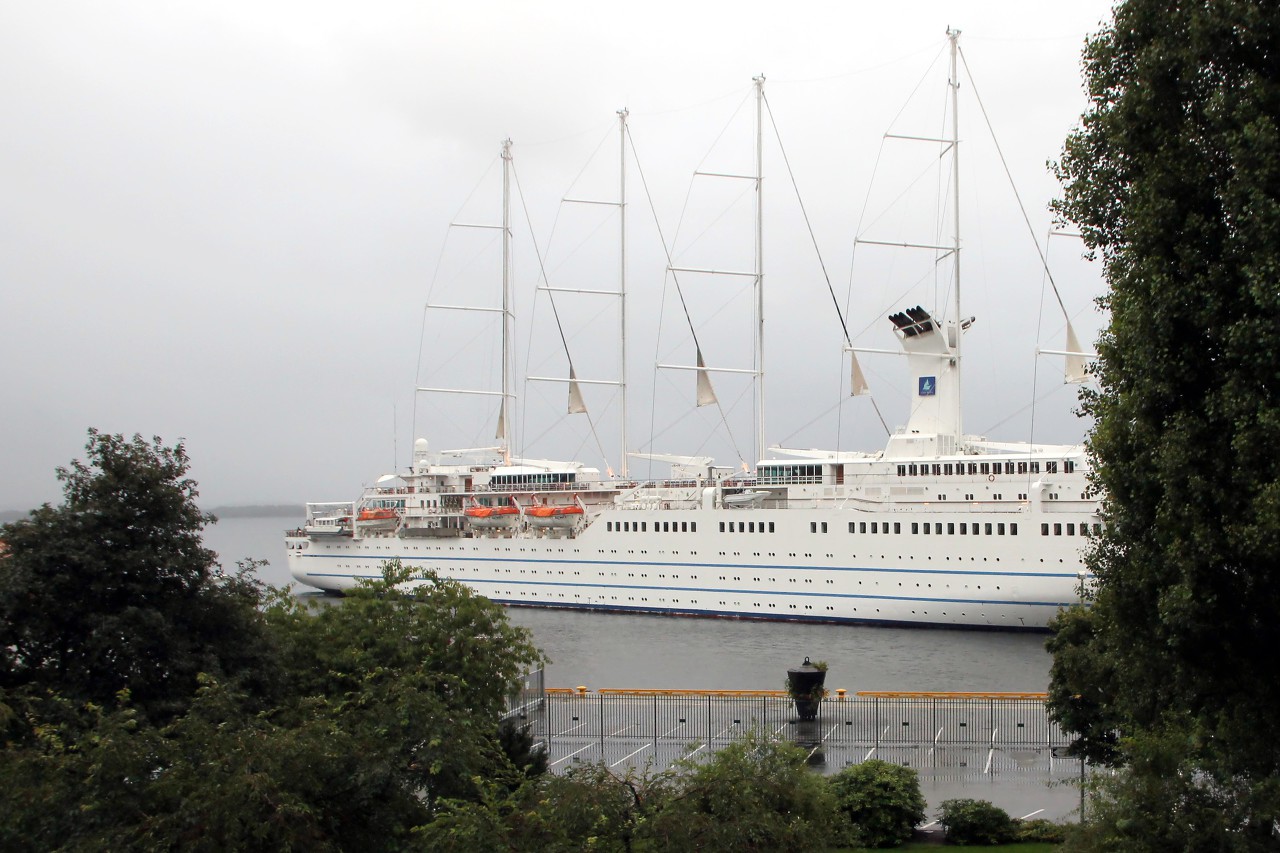 In addition to the sails that allow you to go at a speed of 10-12 knots, the ship has a traditional engine - two diesel-electric installations that provide a speed of up to 17 knots.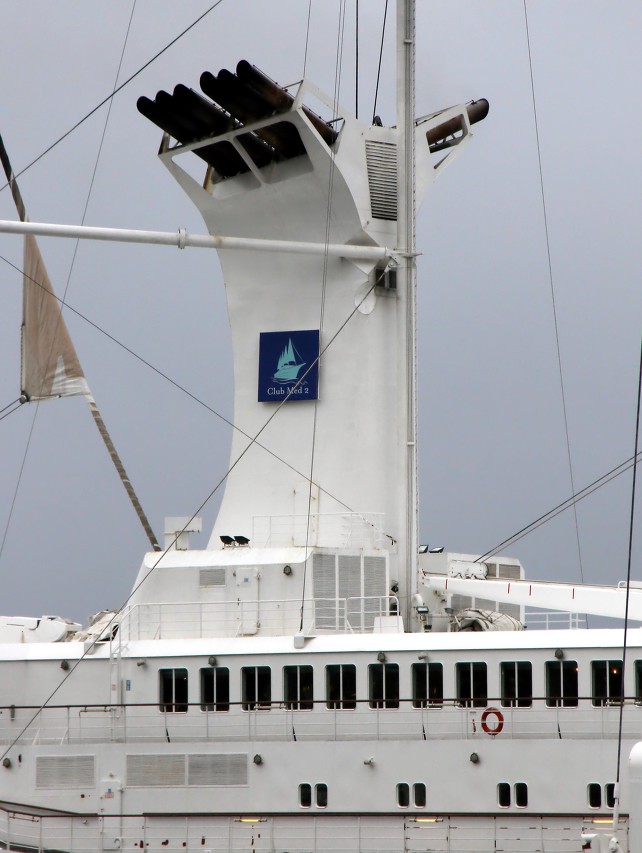 The floating resort accommodates 392 tourists in cabins of 3 categories: 5 suites, 10 Junior suites (suites) and 170 standard cabins equipped with the most modern equipment. It offers tourists restaurants with fine cuisine and live music, evening balls and shows.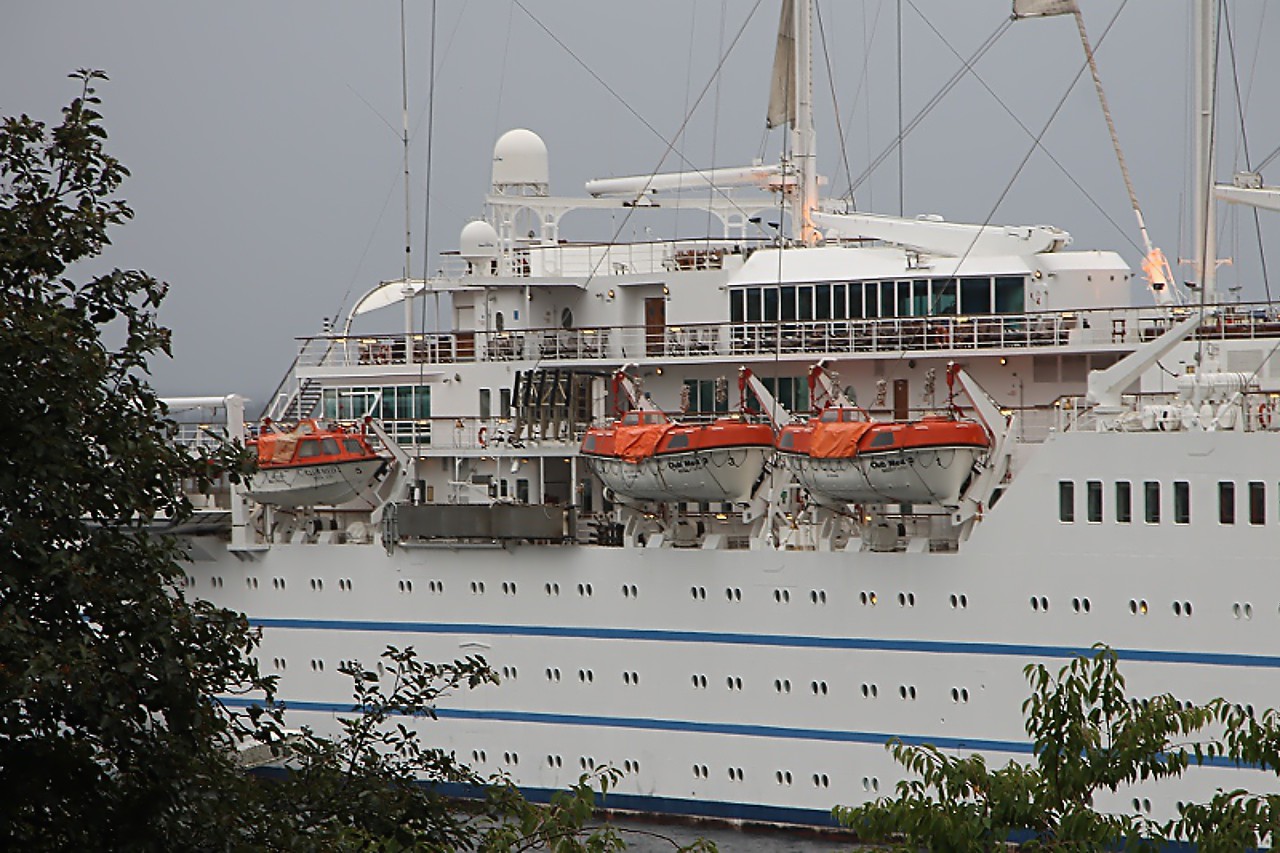 For those who like active recreation, the ship has two swimming pools - an outdoor and an indoor one, a Spa, a sports hall and a gym. During stops, guests can go water skiing or surfing, and scuba diving equipment is available.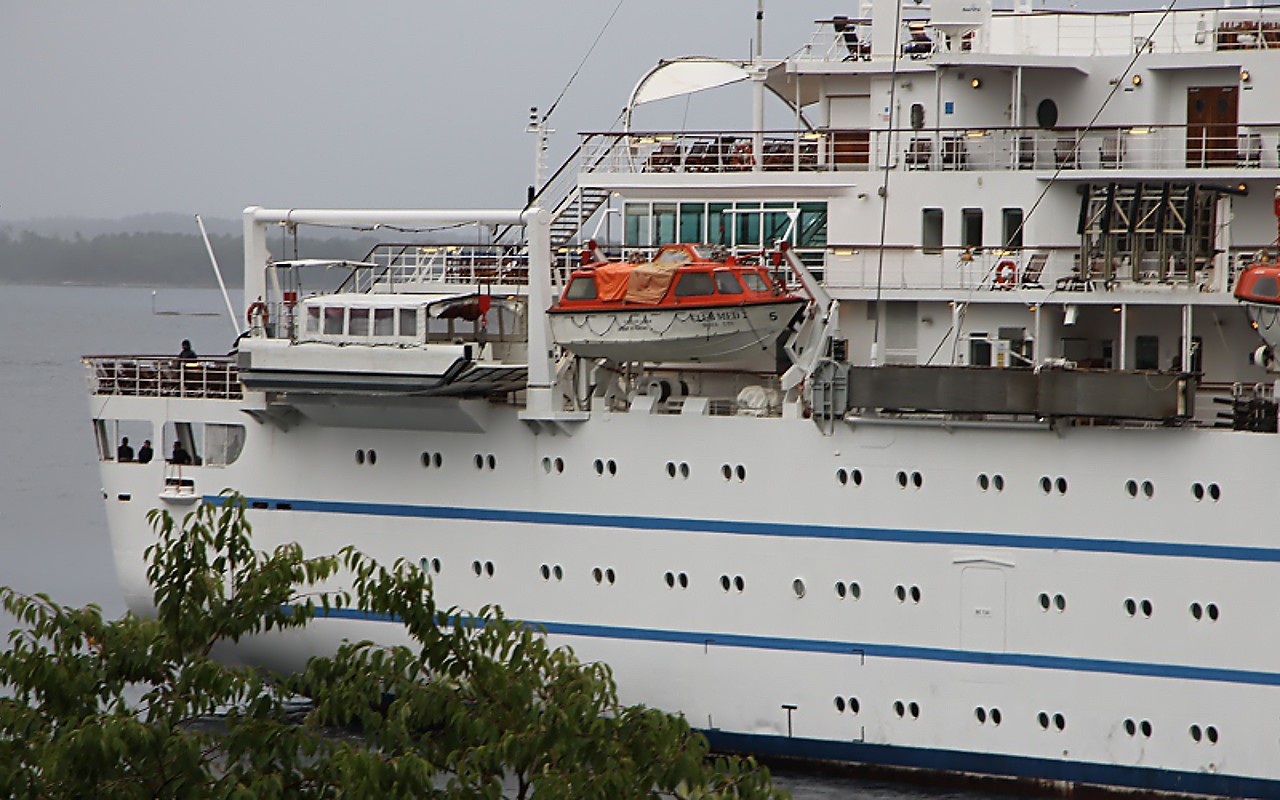 From the board of the Molde-Vestnes ferry I had a chance to see the sailboat once again, already "in full growth".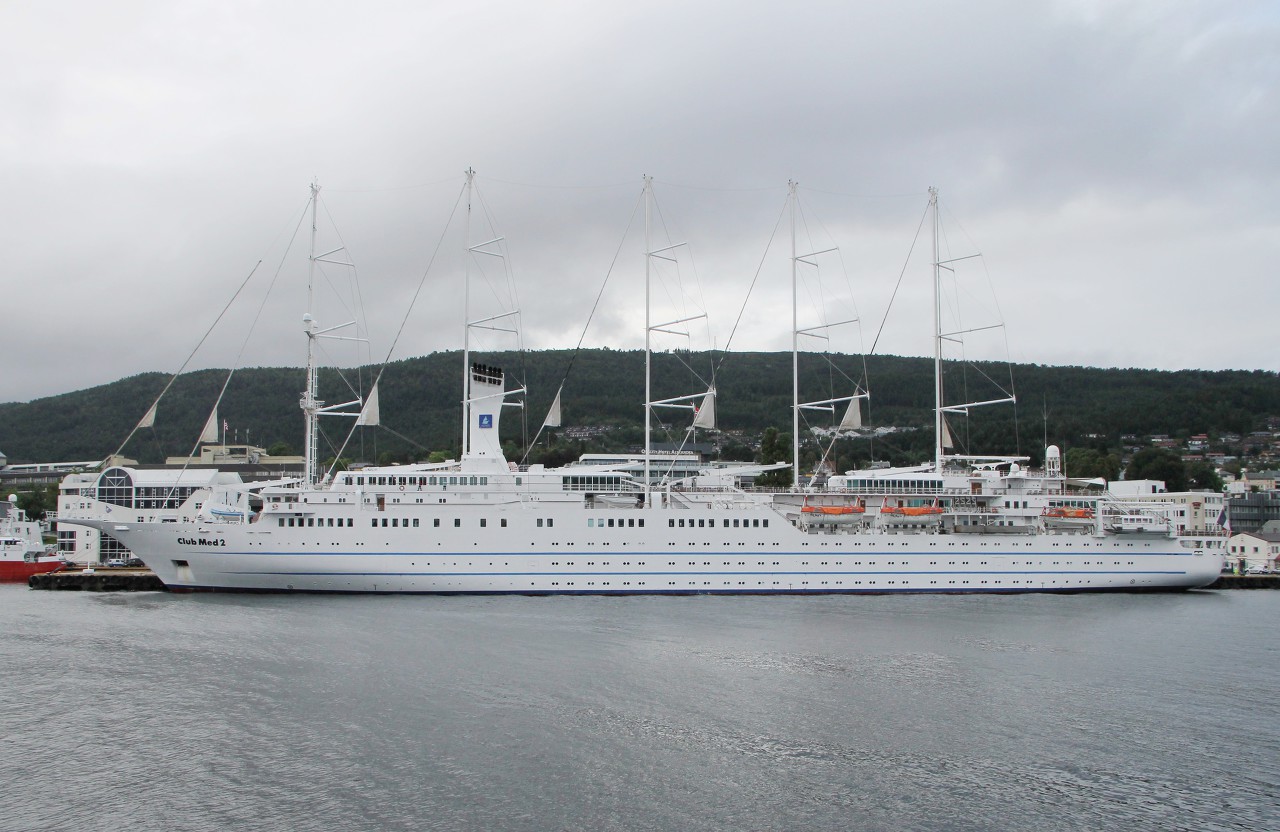 In the summertime, the ship cruises around Europe, and in the winter goes to the Caribbean. Tours are organized on an all-inclusive basis-from air tickets and airport pick-up to lunch delivery to the cabin. In 2008, the ship was awarded the highest Maritime comfort qualification - "5 tridents".