Crew Living Quarters of Tarantul-class Missile Boat
The Hans Beimler missile boat inspection route starts from the crew quarters. The boat's crew consists of 38 people, including the commander, and its spacious cabin is located in the first tier of the superstructure, under the conning tower.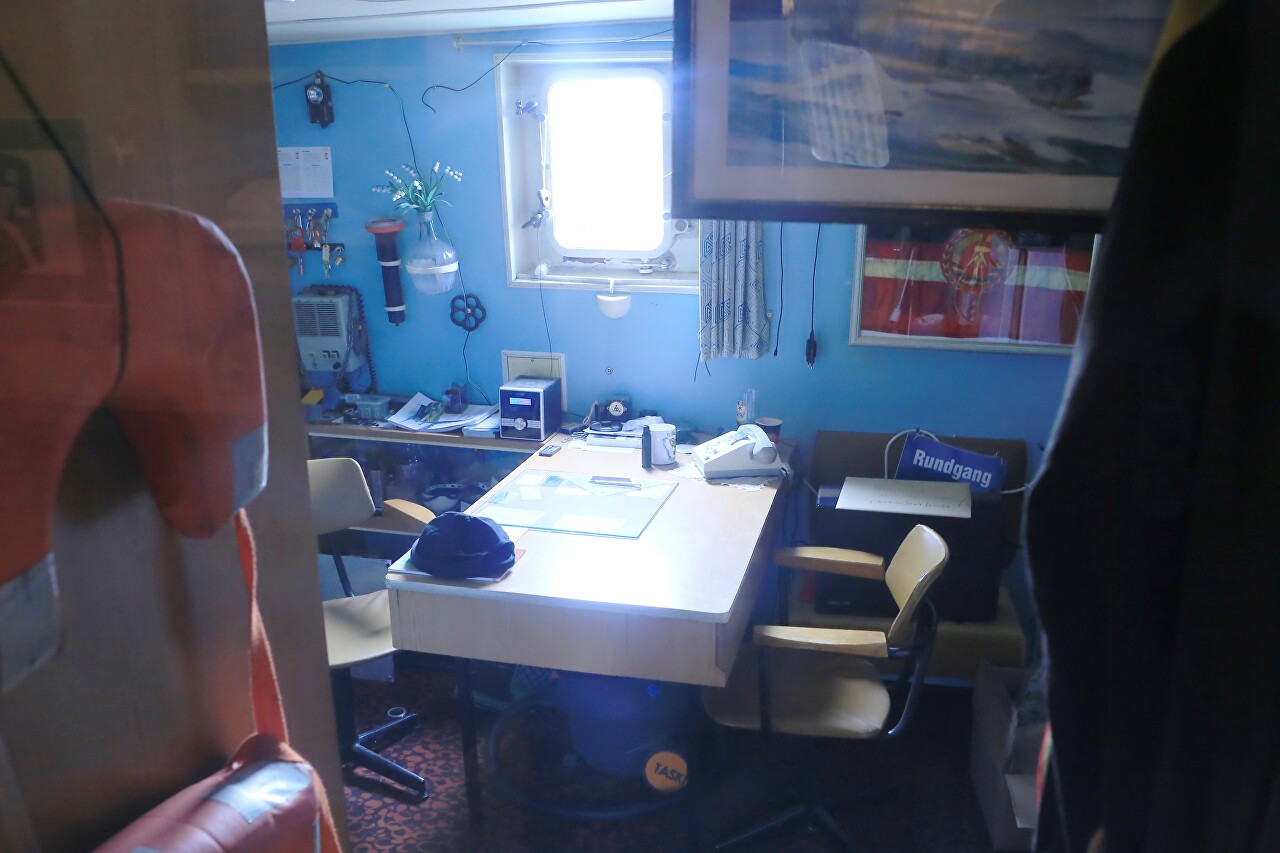 Then we go down a narrow, steep ladder to the corridor where the officers ' cabins are located.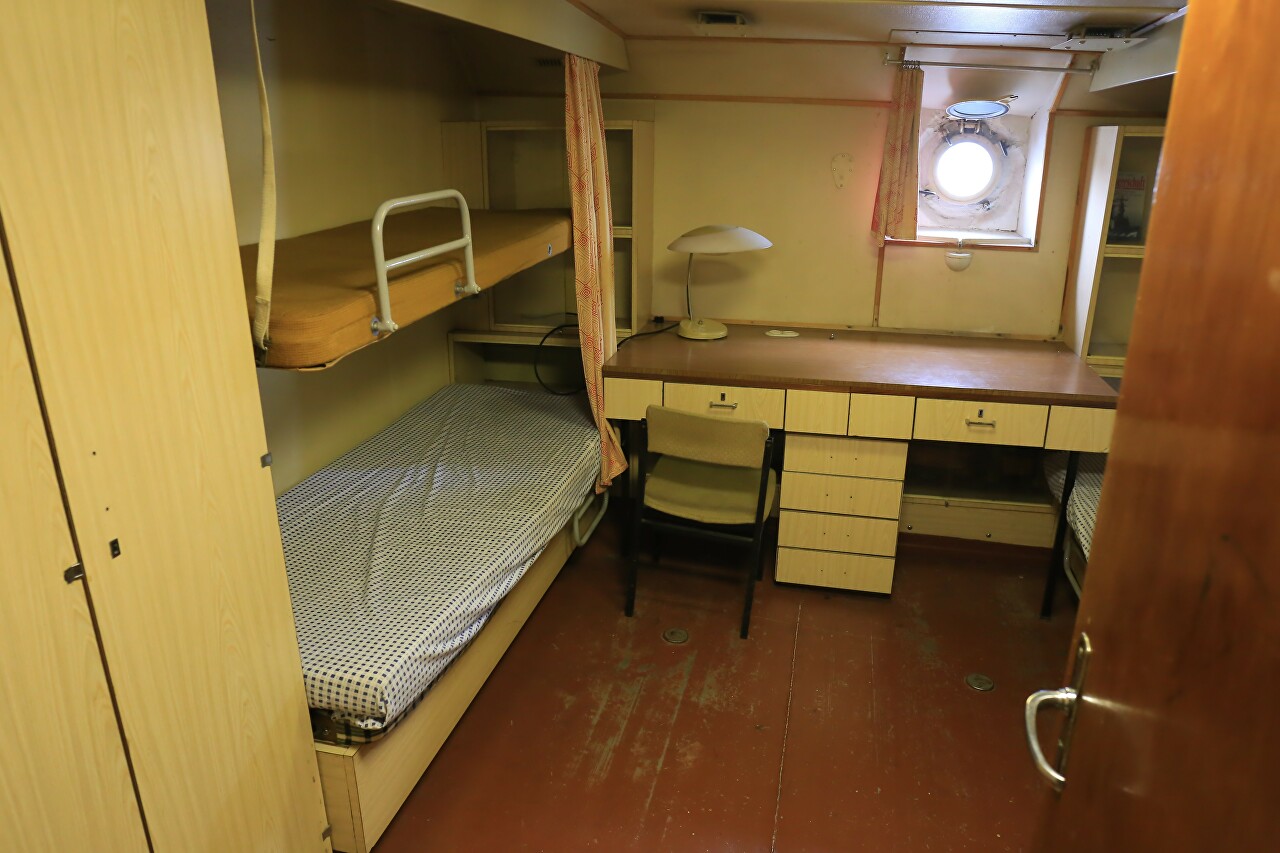 The crew consists of 6 officers and 6 warrant officers (Fähnriche), they are accommodated in three four-person cabins.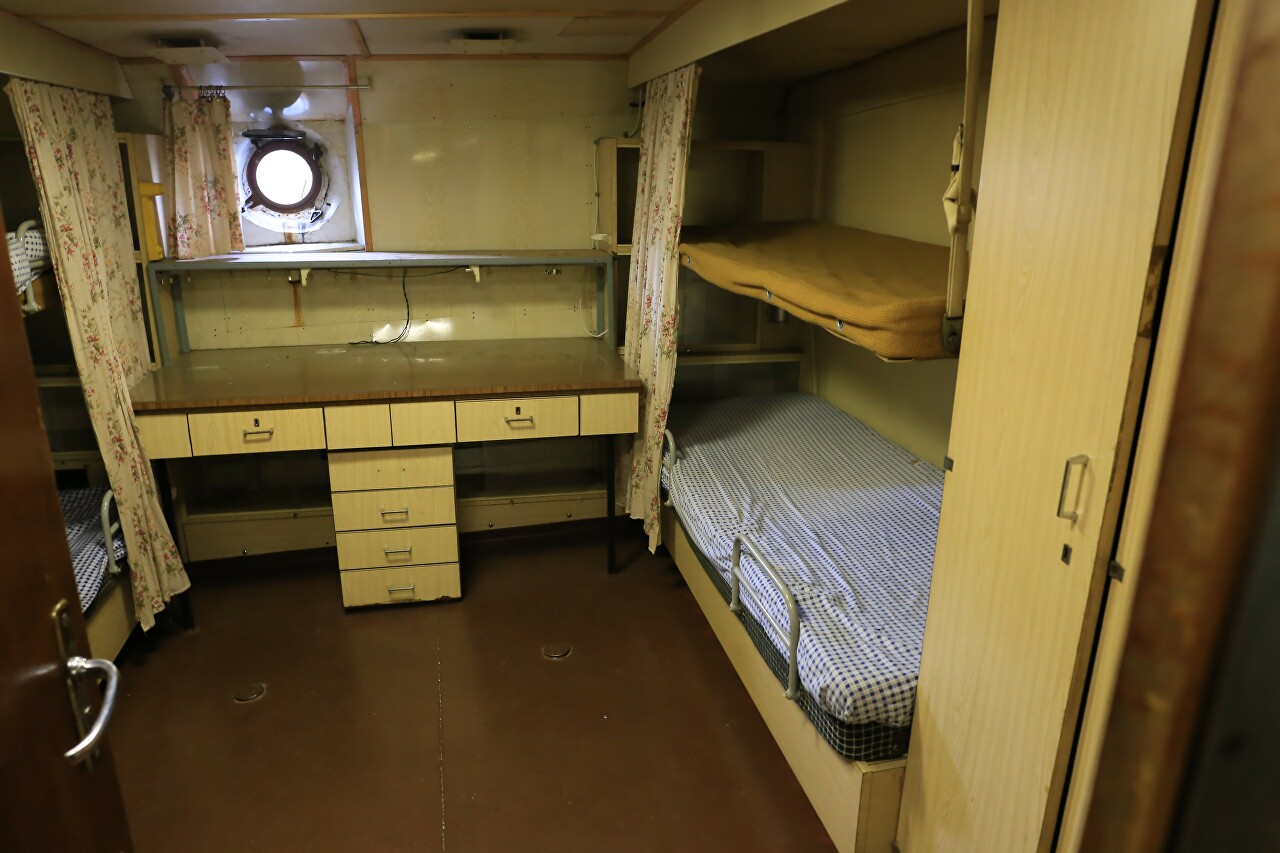 The cabins are spacious and not devoid of amenities. There is a large table, spacious lockers for personal belongings, TV, radio.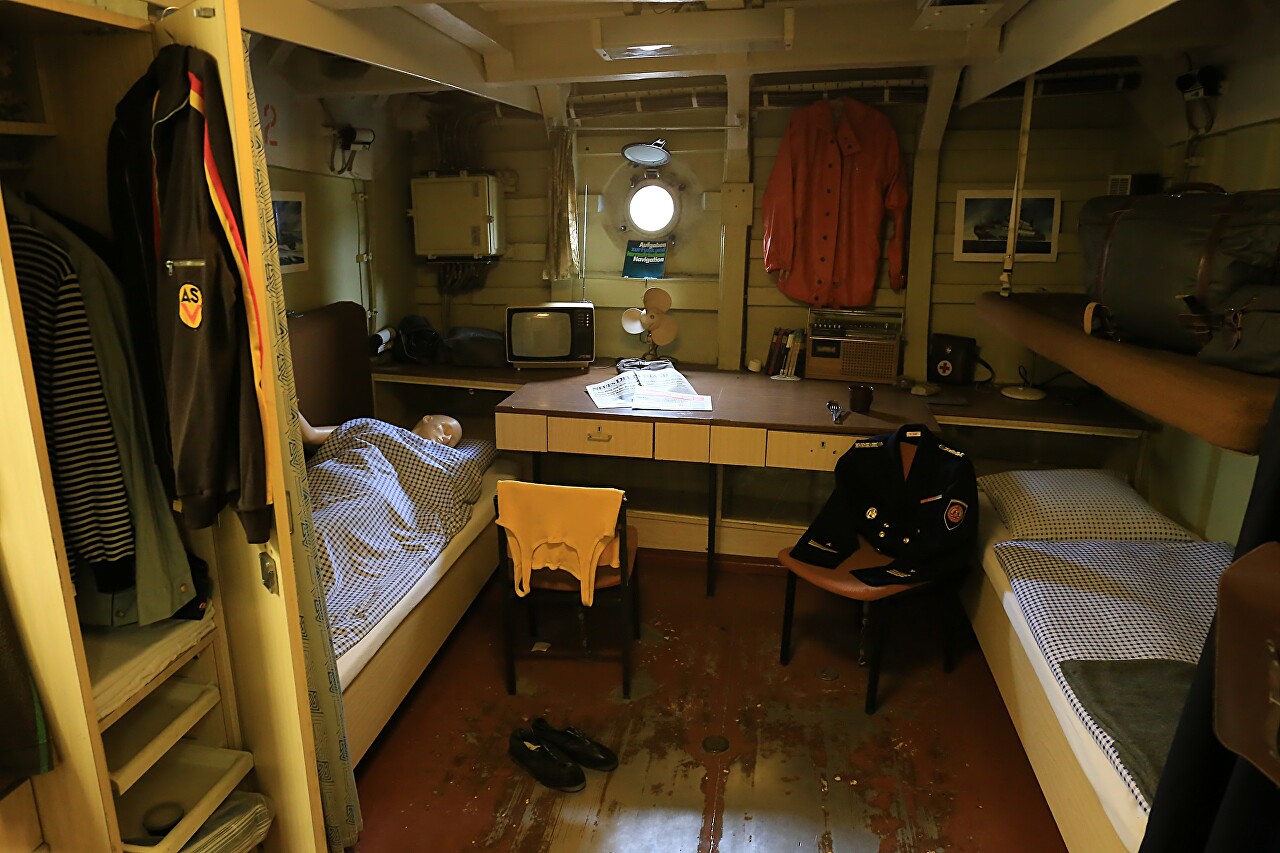 Each officer's cabin has a washbasin.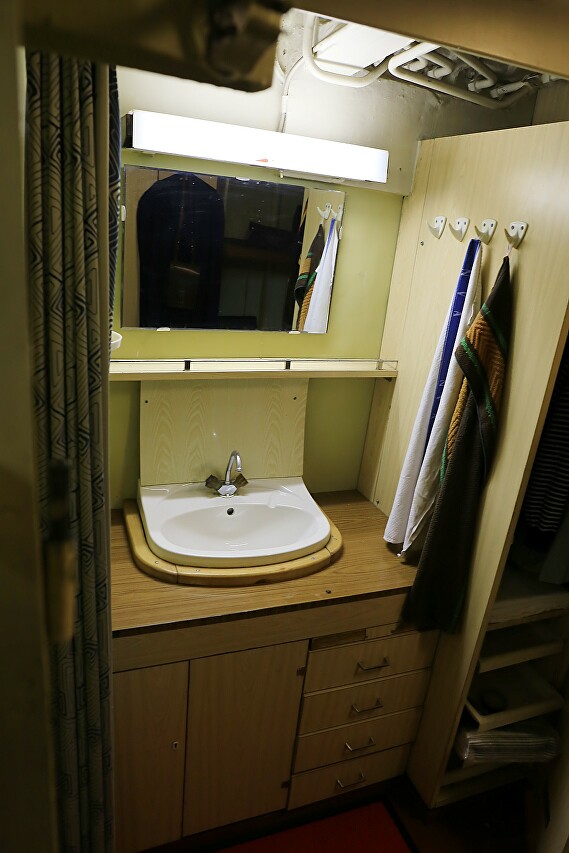 In the cabins, you can see samples of ceremonial and everyday uniforms of naval officers of the fleet of socialist Germany.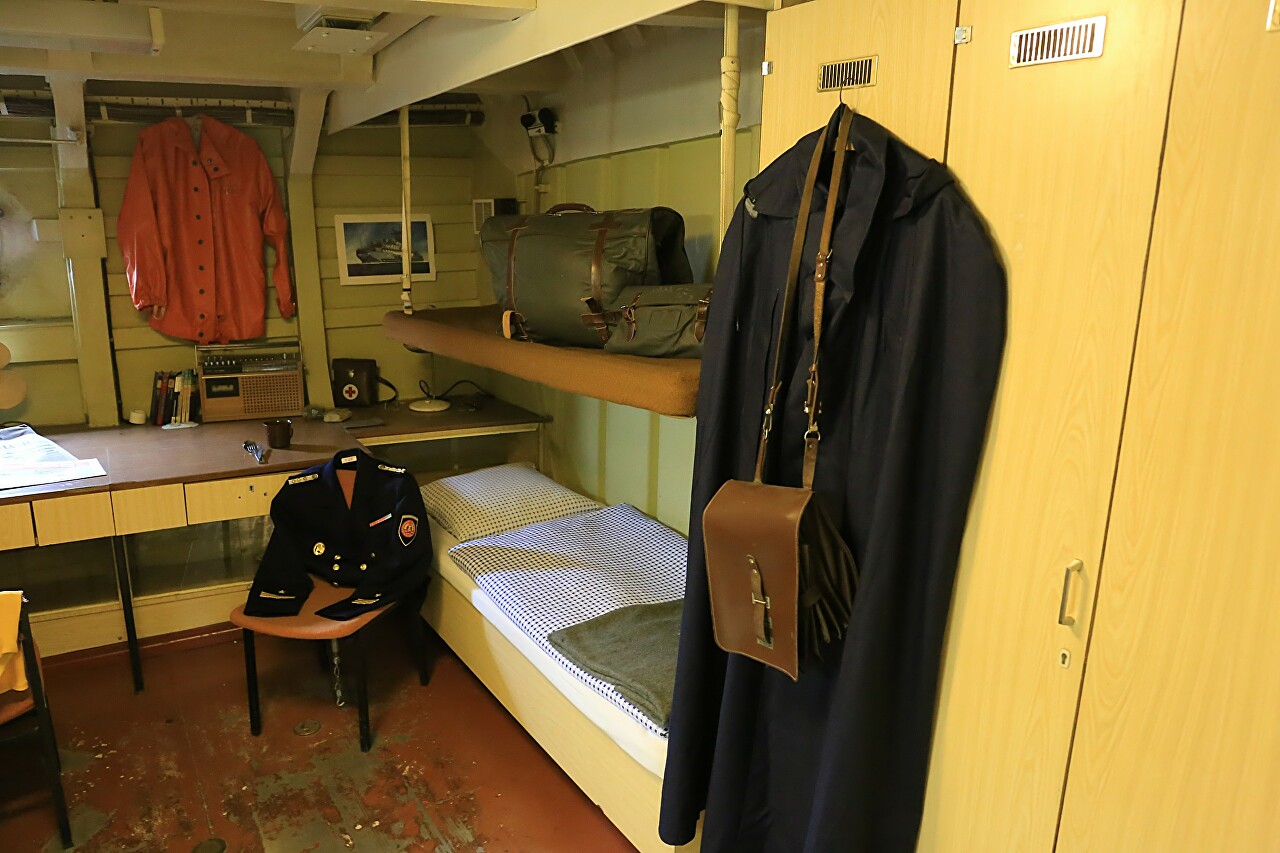 Next to the officers 'cabins is the officers' mess hall.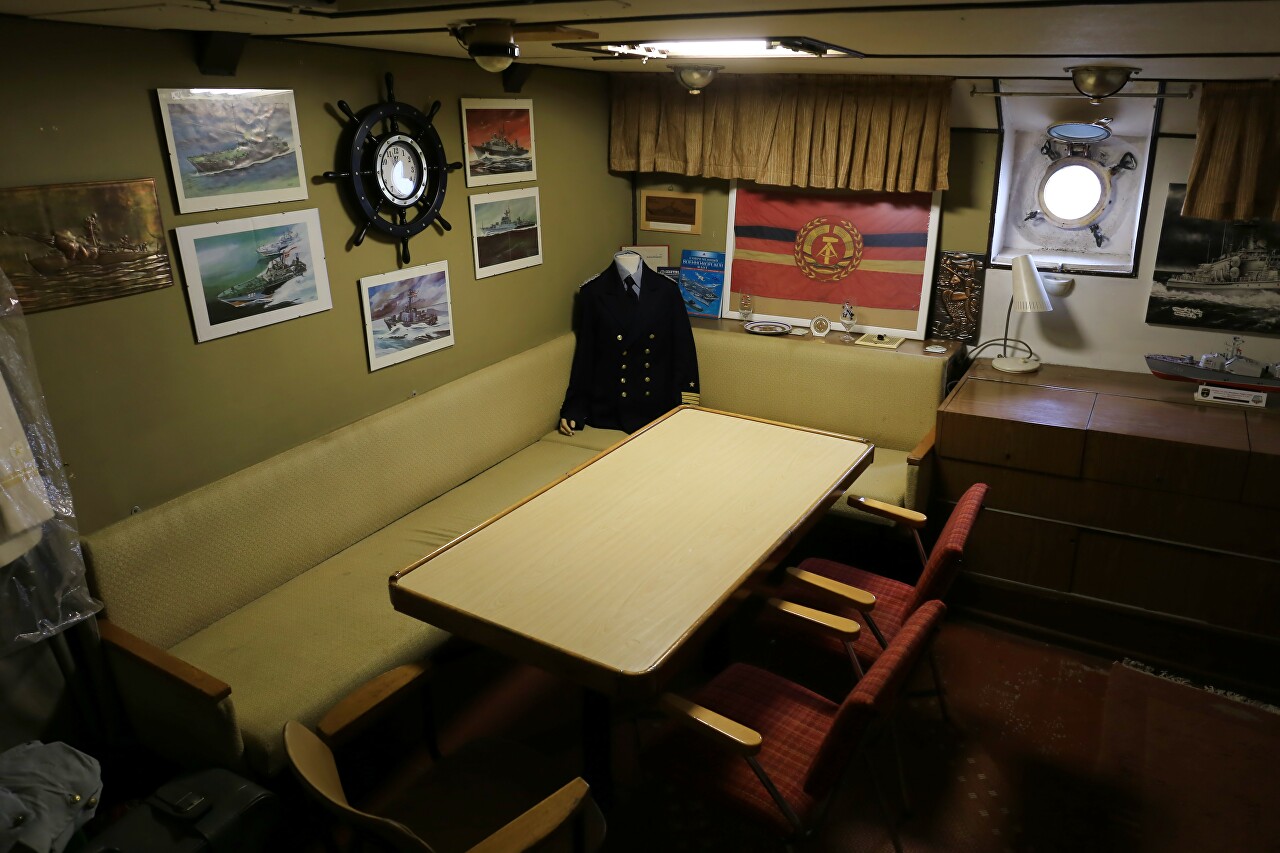 One of the rooms is occupied by a radio room. Communication facilities and encryption equipment are located here. On the tables, you can see Robotron computers manufactured in East Germany, which were used for text messaging. I want to say that there were no computers on similar ships of the USSR fleet, and electromechanical teletypes were used.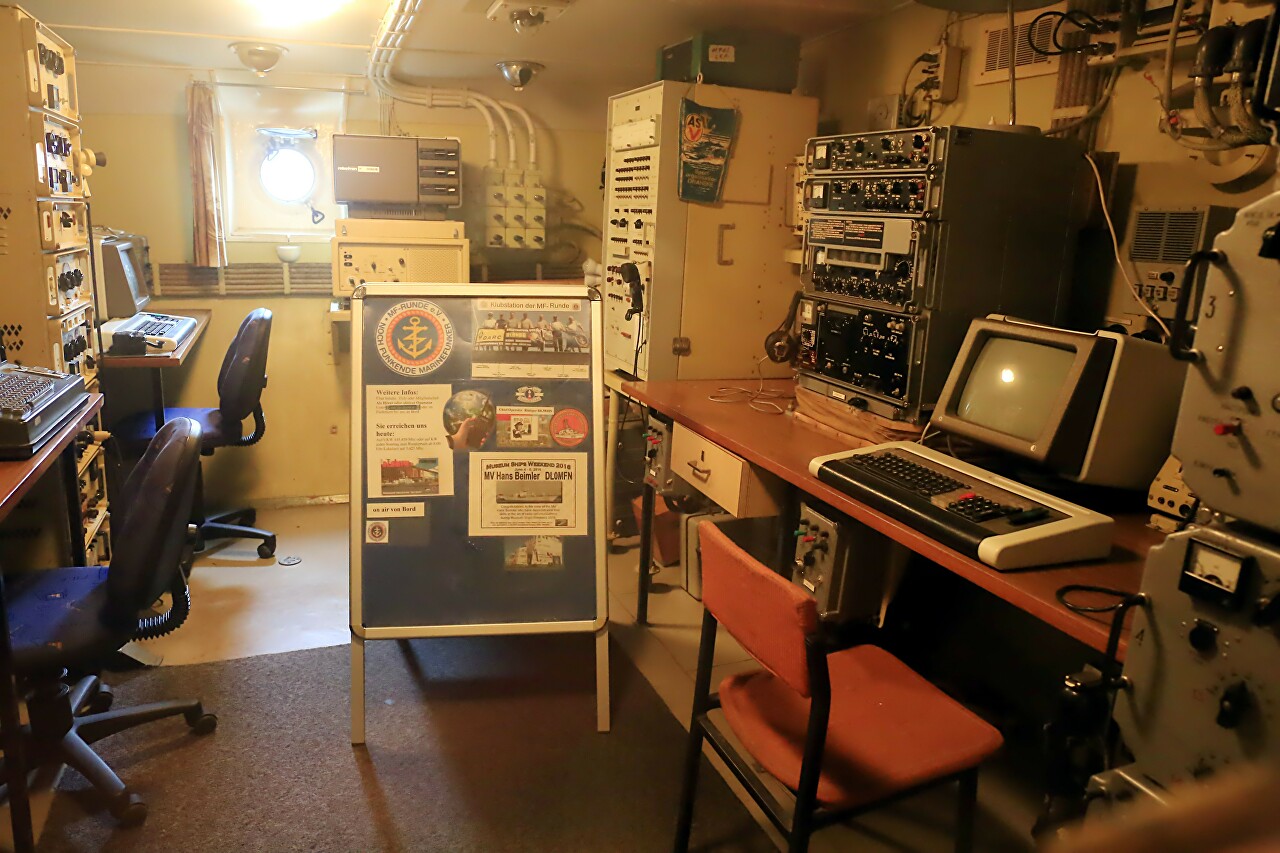 In the bow there are three forecastle cabins, which accommodate 19 sailors and 7 non-commissioned officers (Maate).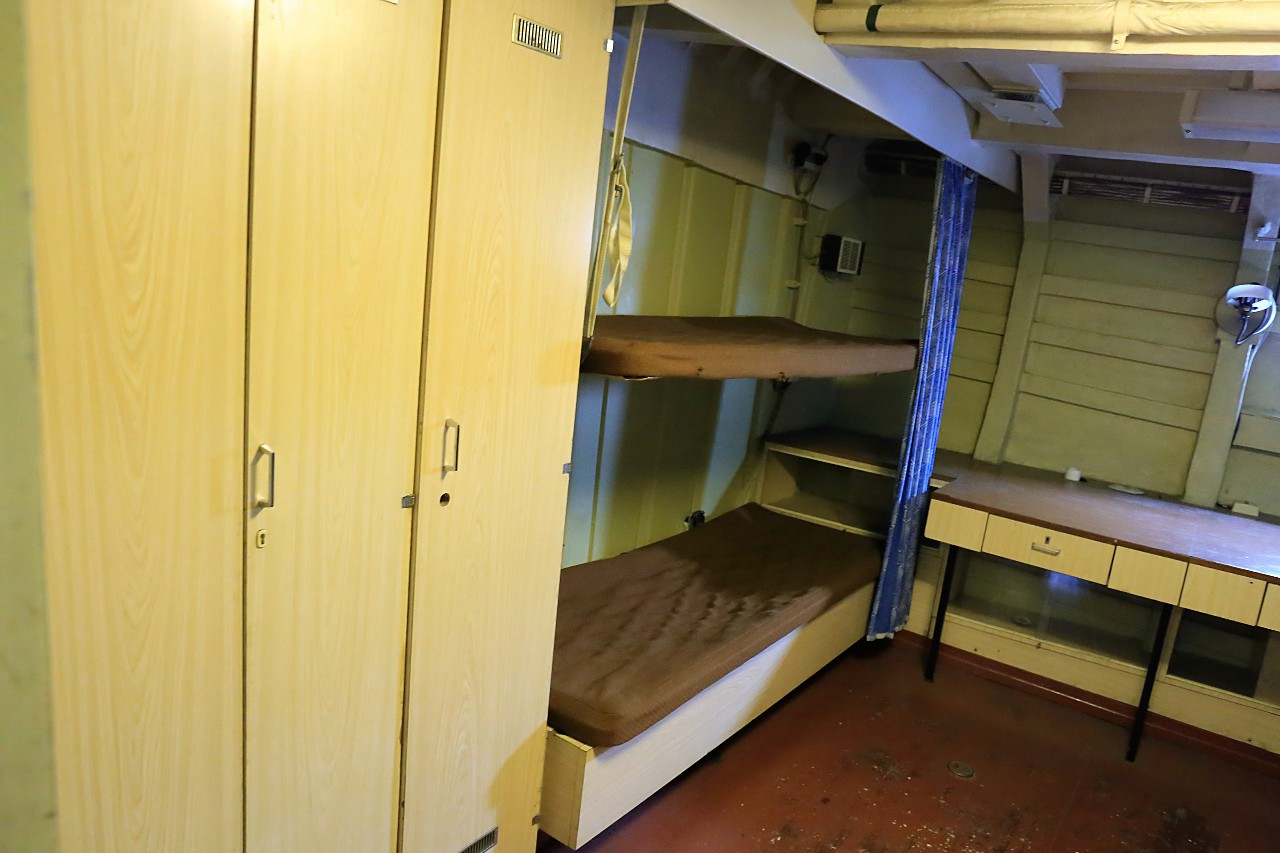 From the corridor of the officers ' cabins, doors lead to two side cabins, each of which accommodates 8 people.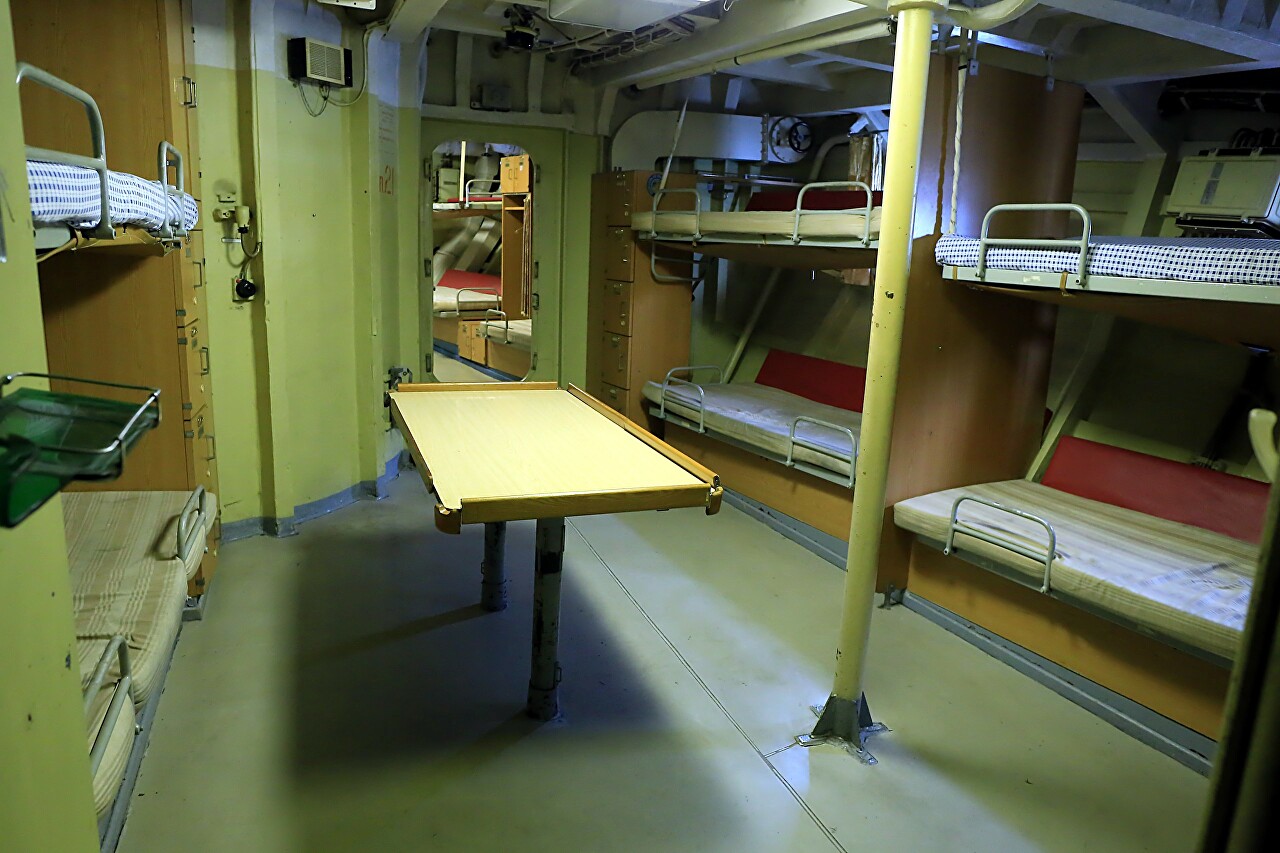 The room is spacious, and the bunks are no worse than in officers ' cabins.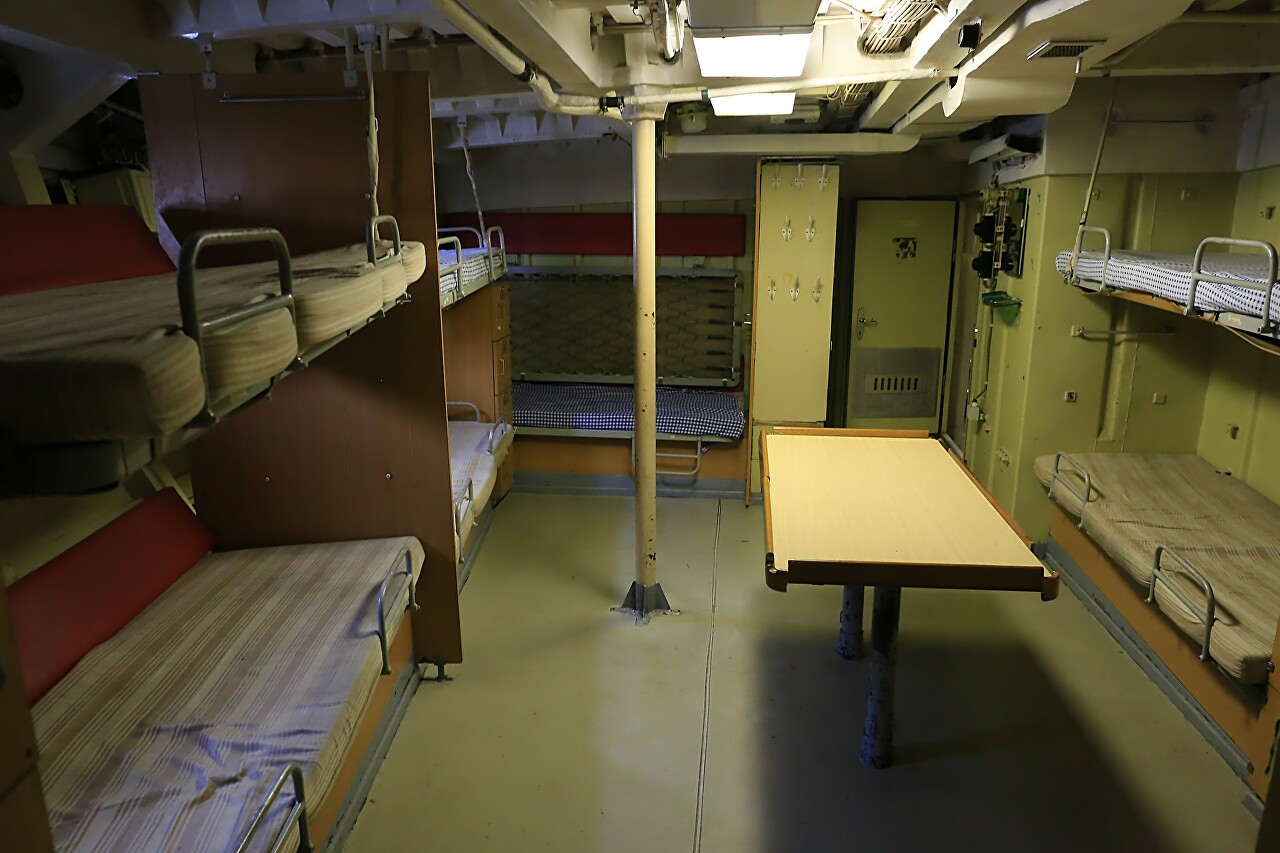 Each sailor has a locker for personal belongings.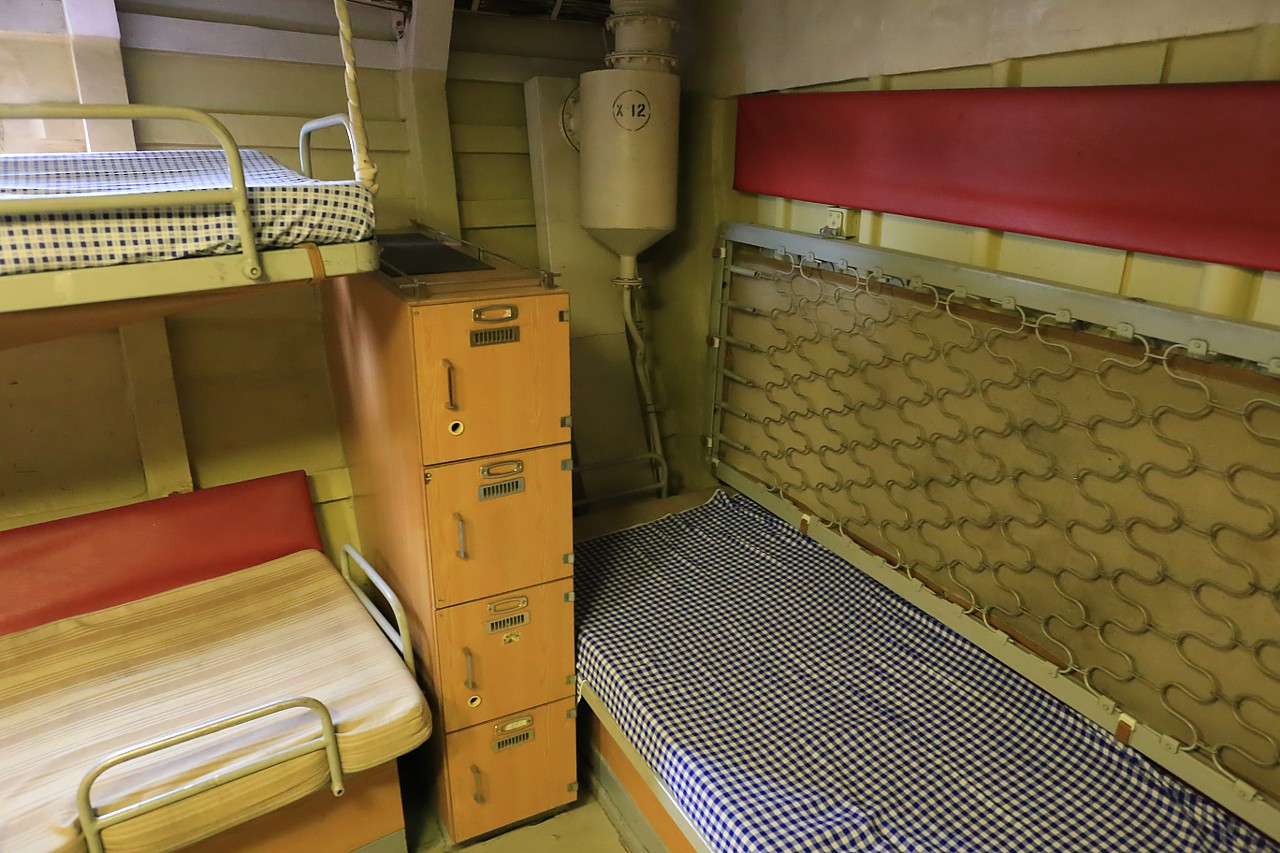 The side forecastle is separated by a watertight bulkhead with airtight doors from the forward forecastle.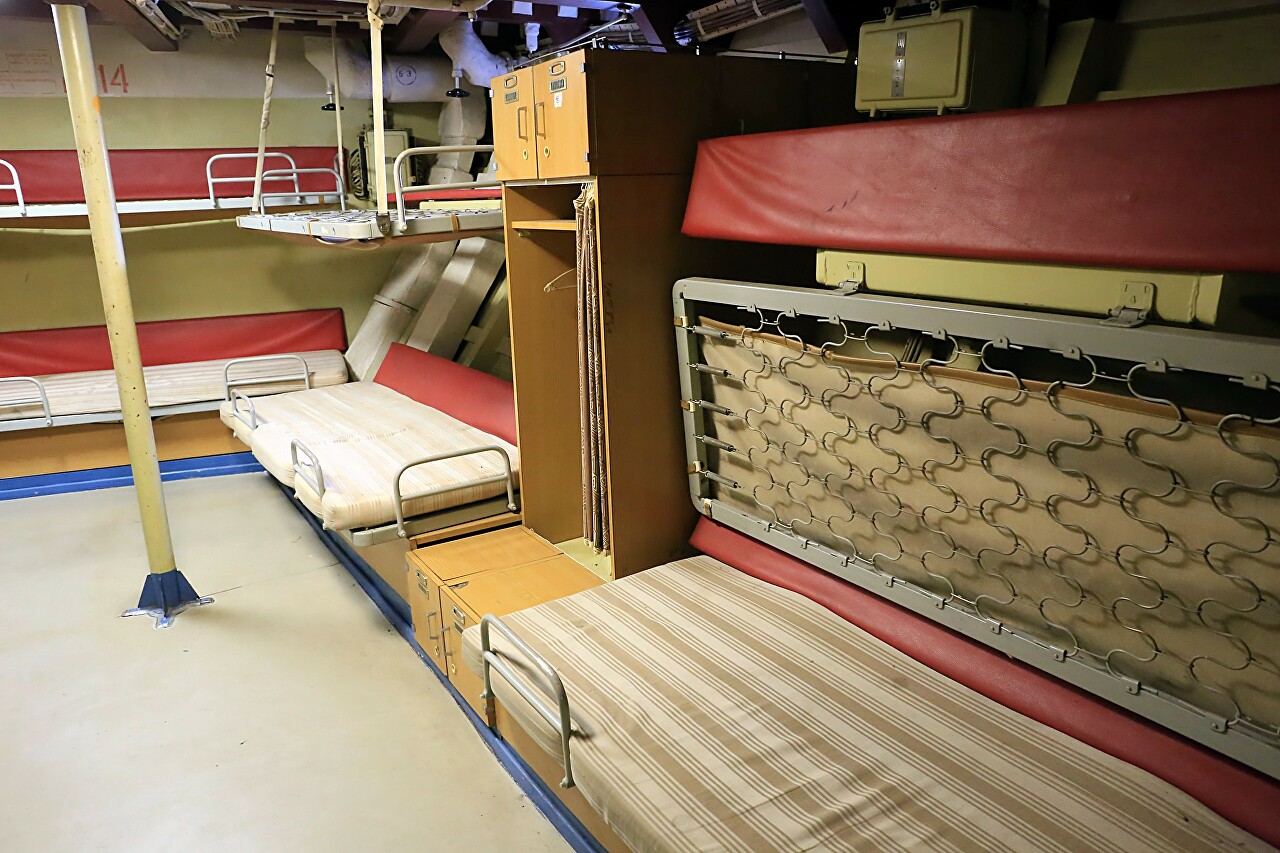 This is the largest room on the ship.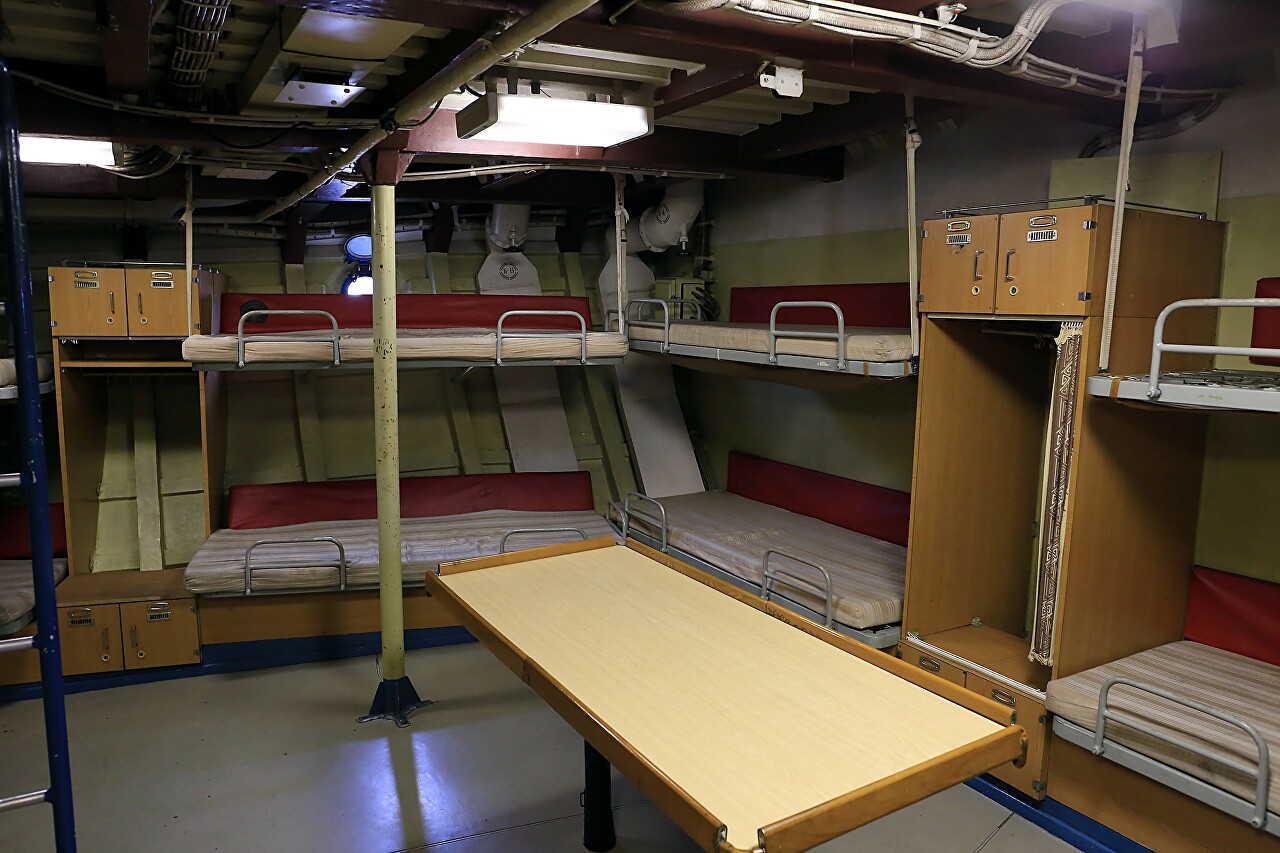 .
The forward forecastle can accommodate up to 14 people.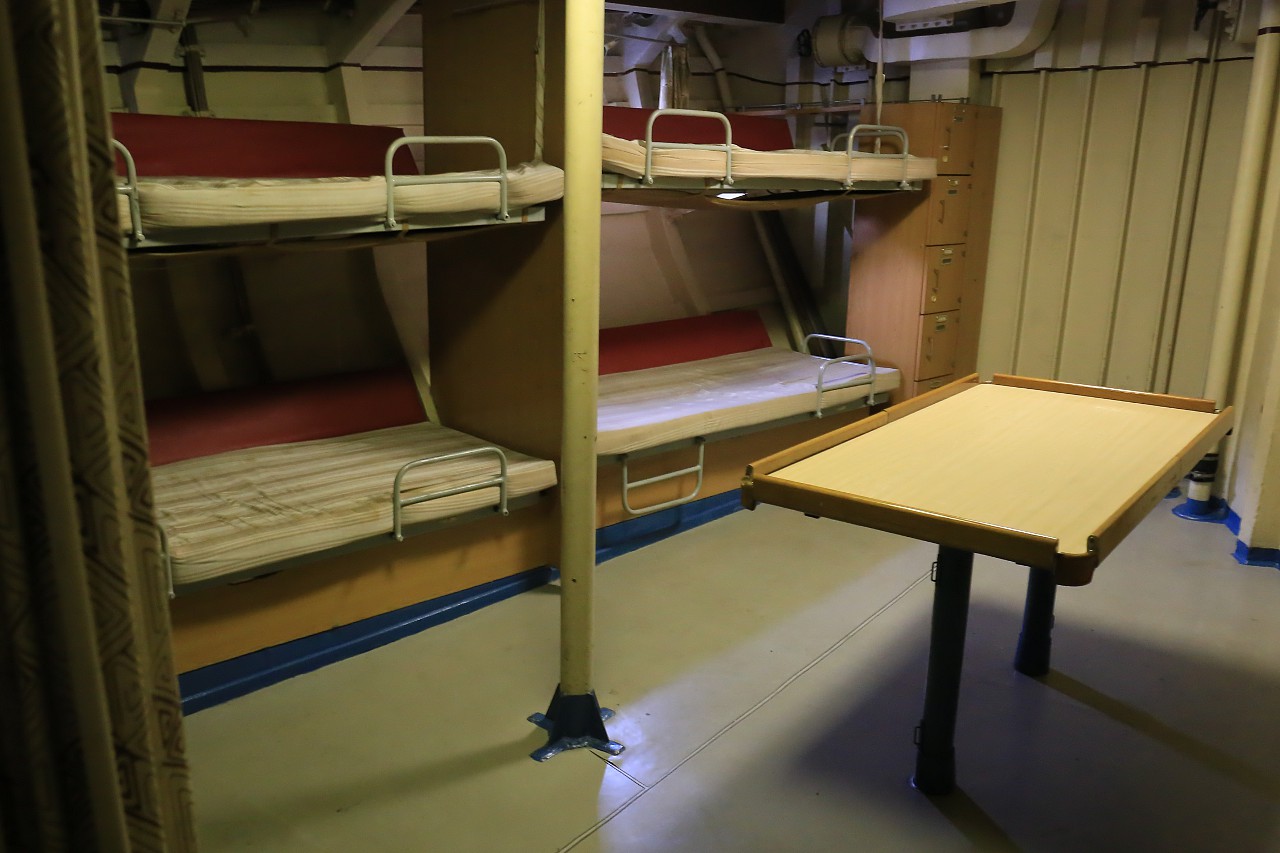 It is also spacious and quite comfortable, if you compare, for example, with the terrible crowding of Soviet submarines.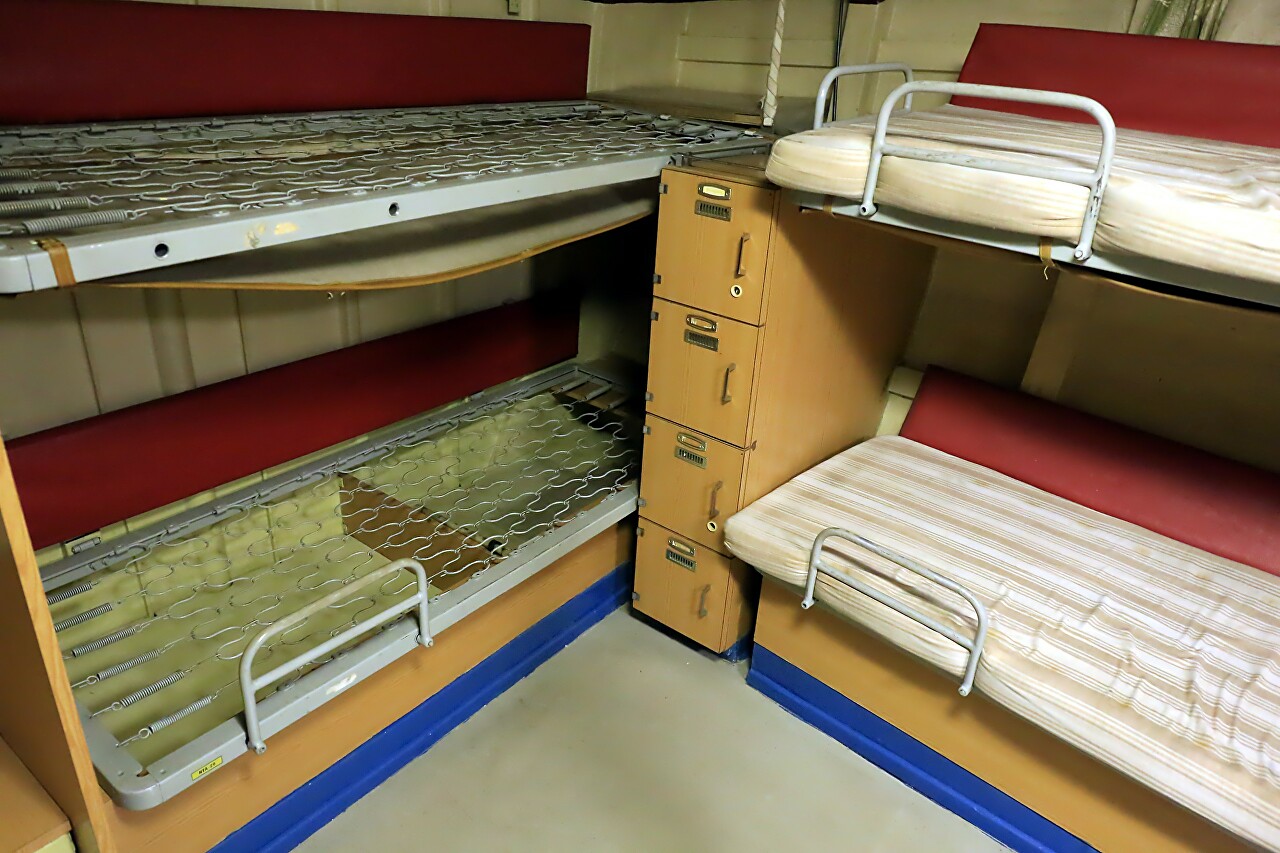 In the forward forecastle is the lower part of the 76mm AK-176 artillery installation with a shell feeding mechanism. Ammunition was placed in a room under the forecastle.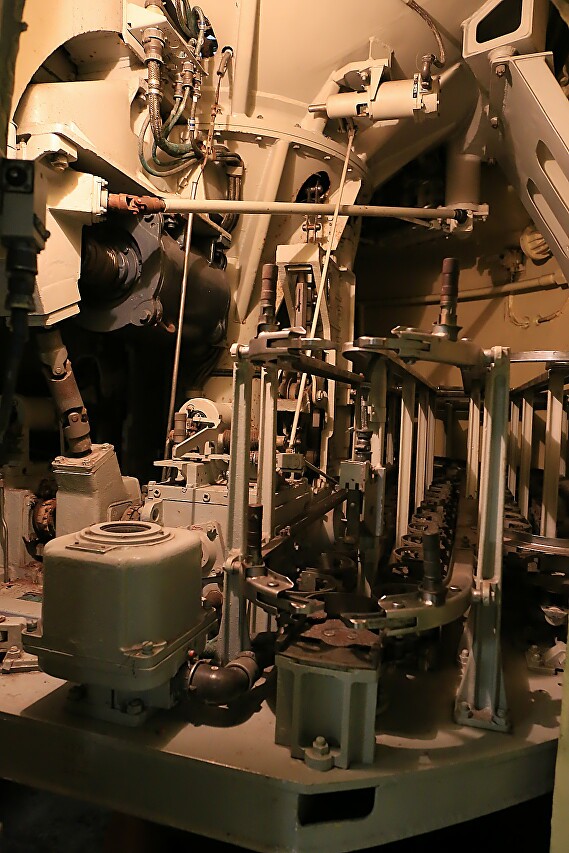 The officers ' mess corridor ends with a watertight bulkhead separating the living quarters from the engine room. A sealed door leads to the main engine and power supply control room.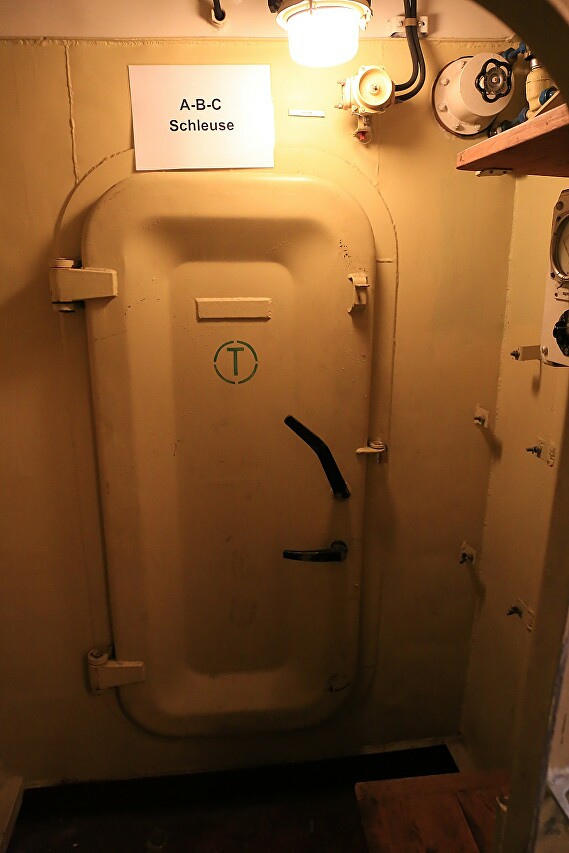 On the bulkhead hangs a large drawing of the layout of the premises, mechanisms and equipment of the rocket boat.