АК-176 Soviet Naval Gun
Soviet project 1241 "Molniya" missile corvettes (Tarantul class in NATO) were armed with an AK-176 universal artillery system mounted in the bow. The development of installations of this type began in 1969, the first tests were conducted in 1977, the installation was adopted in 1979, has undergone a number of upgrades and is still being produced.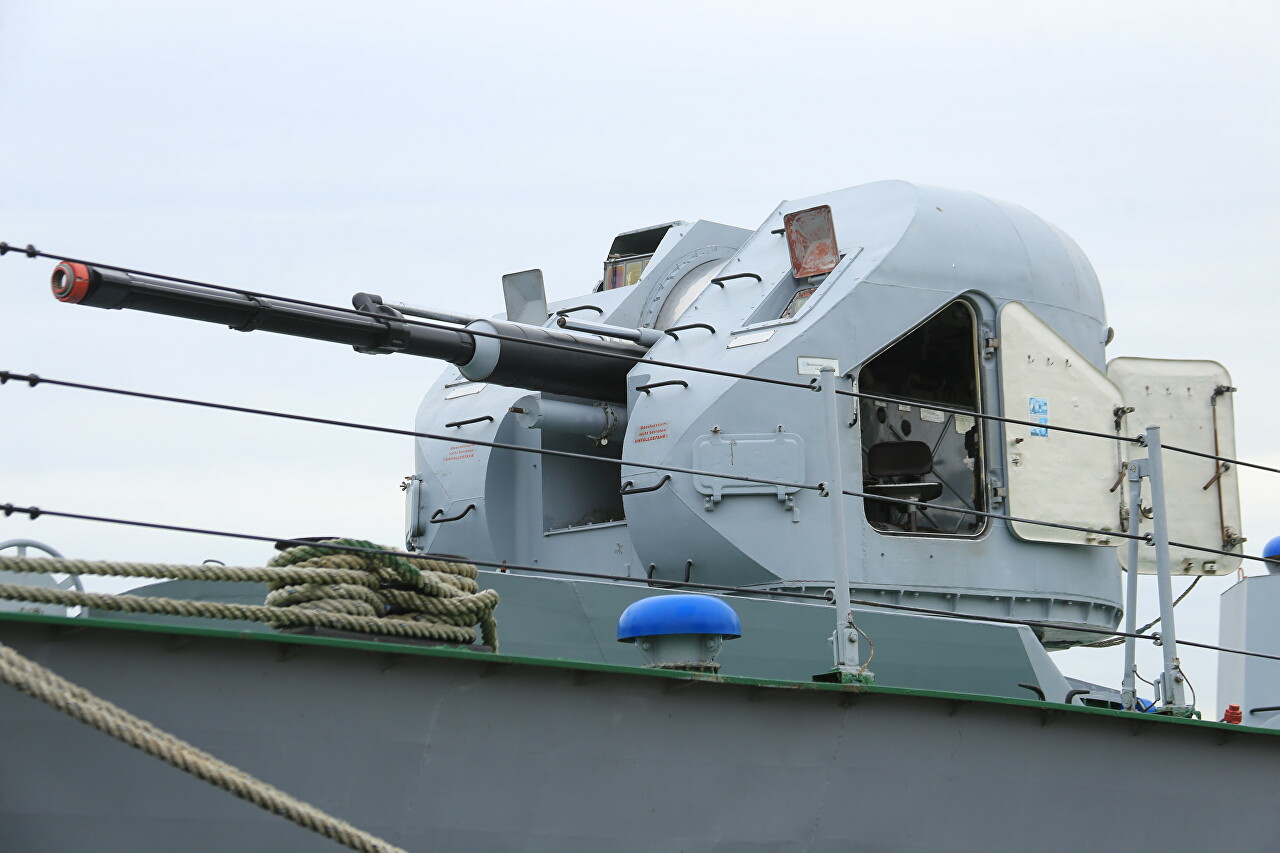 The 76.2 mm automatic gun with a barrel length of 59 calibers fires high-explosive shells weighing 5.9 kg with a muzzle velocity of 980 m / s and can hit ground targets at a distance of up to 12,000 meters, and air targets at an altitude of up to 7,000 meters. Multi-mode automation provides a rate of fire of 30, 60 and 120 rounds per minute. The water-cooled barrel can withstand a burst of 70 rounds at a maximum rate of fire, after which a break of about 30 seconds is required. The ammunition capacity is 152 rounds.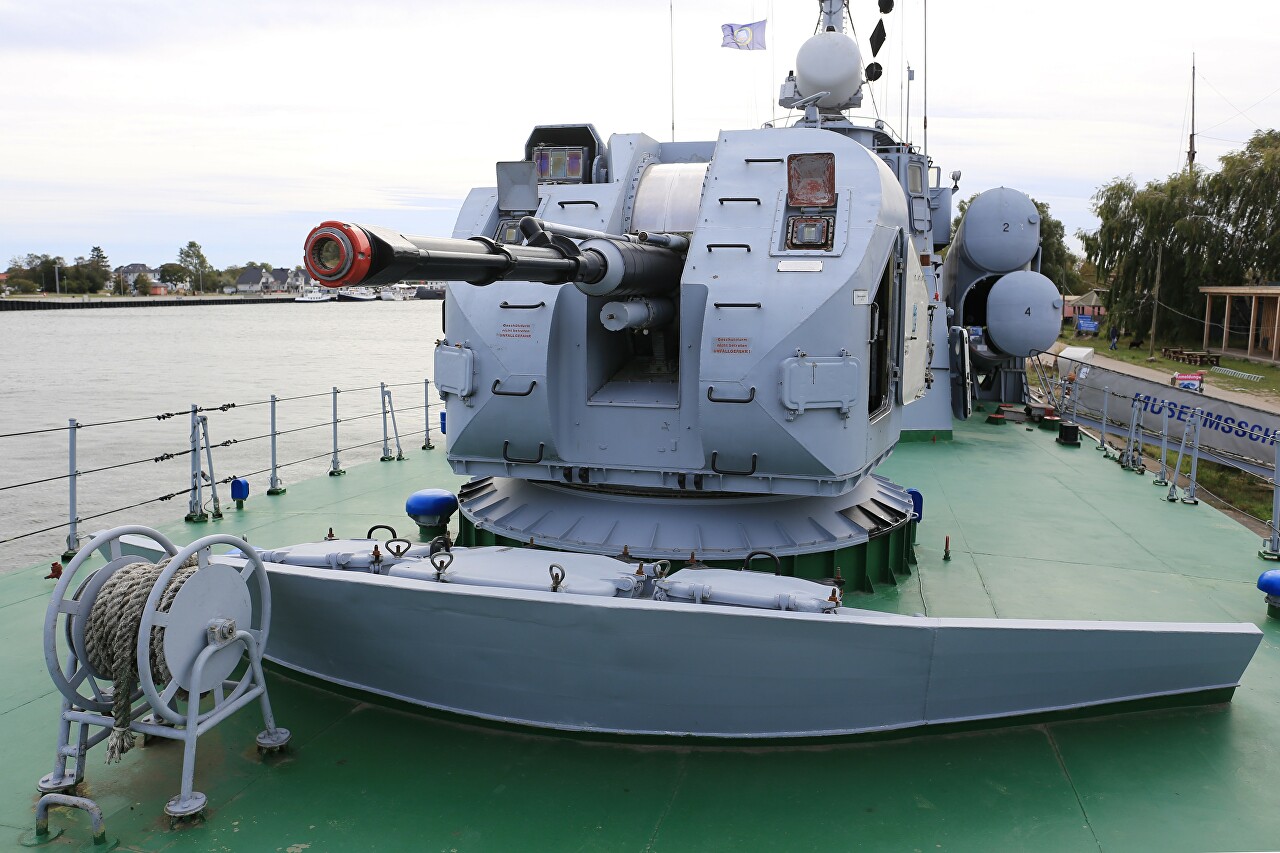 Since the art installation was designed for small ships and boats, the gun was placed in a tower made of light aluminum-magnesium alloy, so the total weight of the installation without ammunition was 11200 kg, but it did not provide protection even from shrapnel.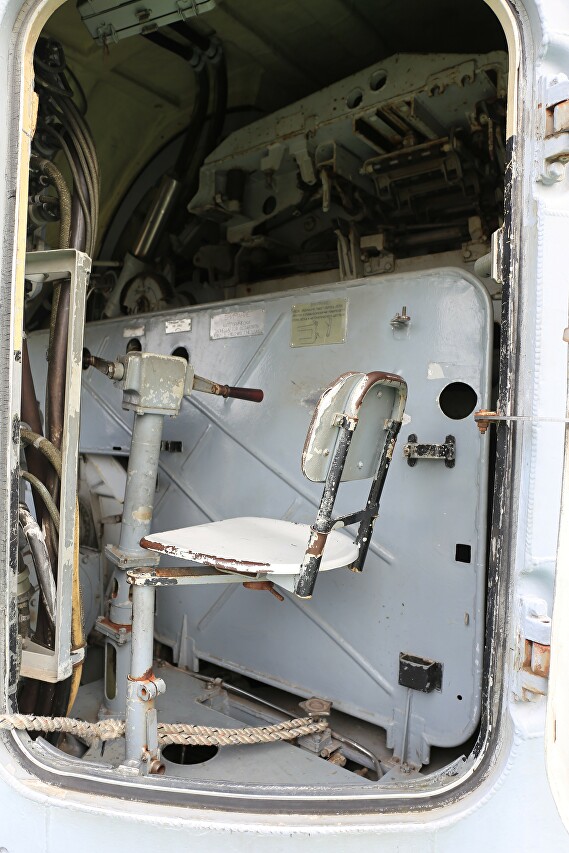 Vertical guidance angles from -15 to + 85 degrees, electric mechanisms provide a speed of vertical guidance of 30 and horizontal 35 degrees per second.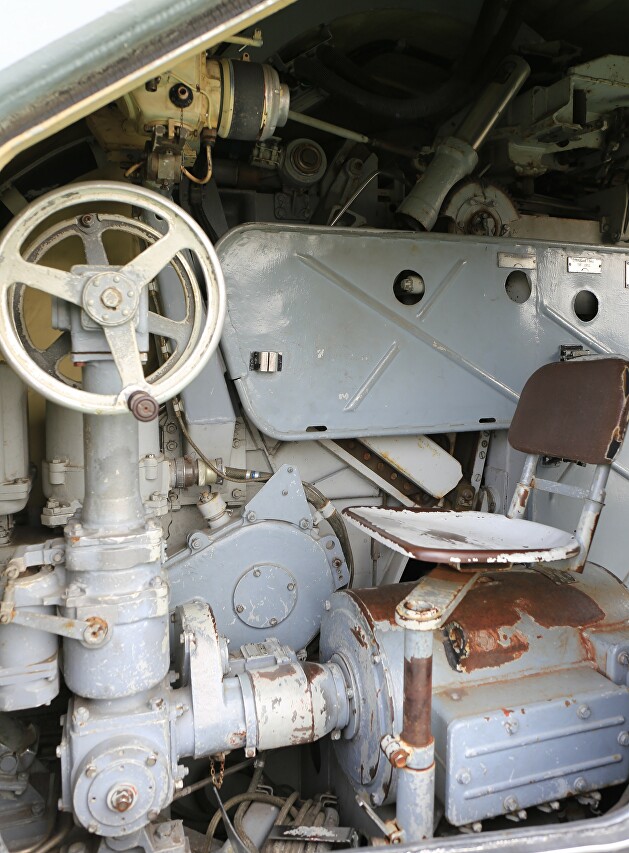 Guidance is carried out in automatic mode from the Mr-123/175 radar firing control system, semi-automatic from the sighting column and manual directly through the optical sight of the gun.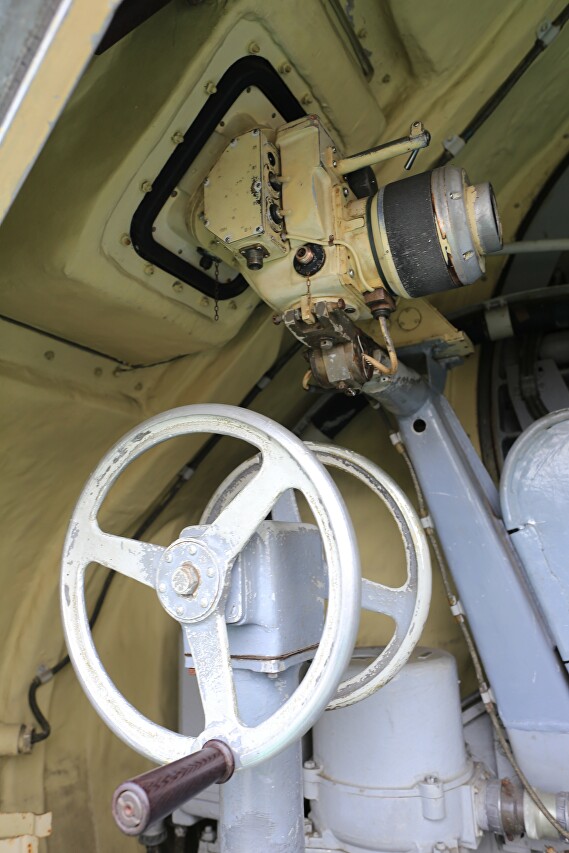 The projectile feed system consists of two conveyors with clips of 76 projectiles. In case of failure, it is possible to manually feed the projectiles. The calculation of the installation consists of a commander and an electrician, in the case of manual feeding of shells, two more sailors are required.