Playa de San Andrés, Malaga
San Andres beach starts just behind the southern pier of the old port. Residents of Malaga often call it Playa de Huelin, after the quarter along which it is located. This area is convenient because there are train and bus terminals nearby.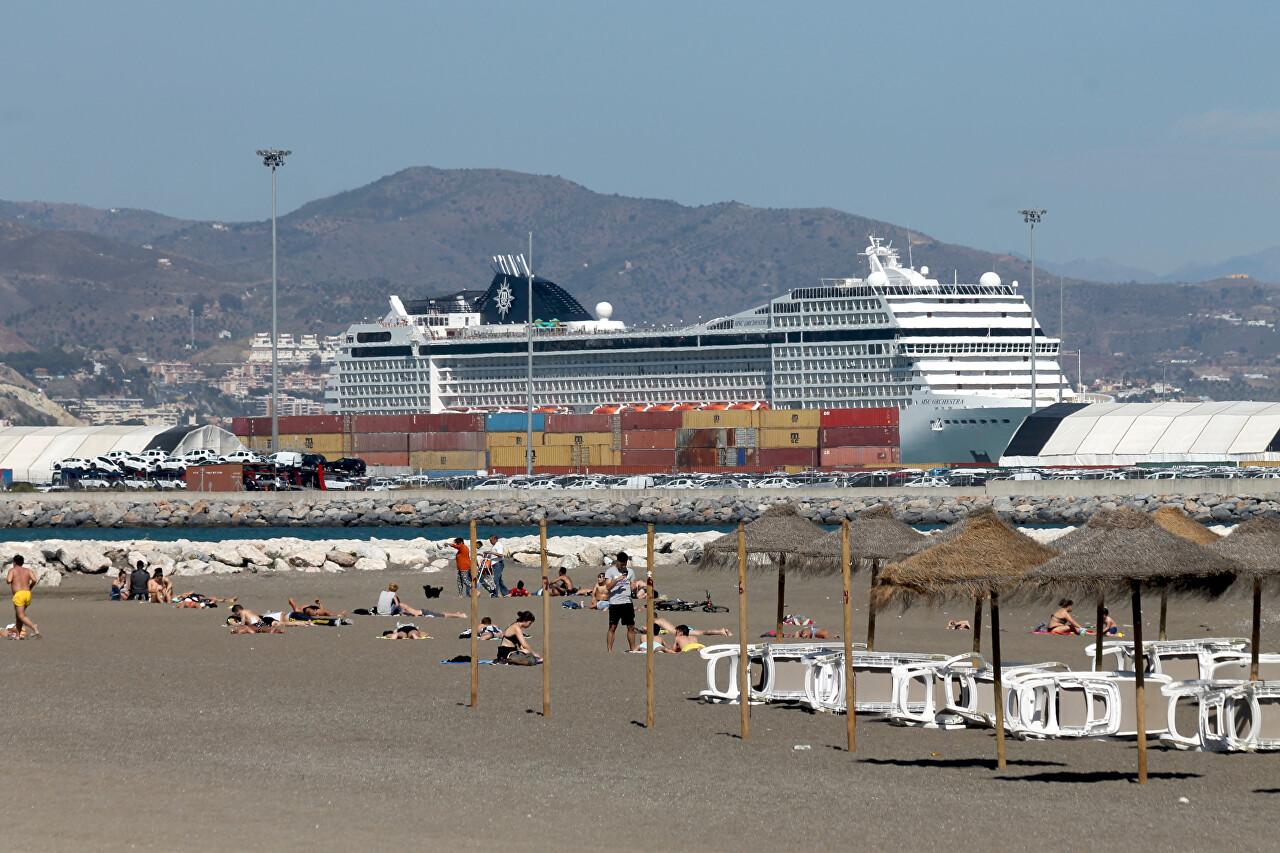 The beach stretches up to the belvedere at the beginning of Calle Princesa, which separates it from Playa de La Misericordia.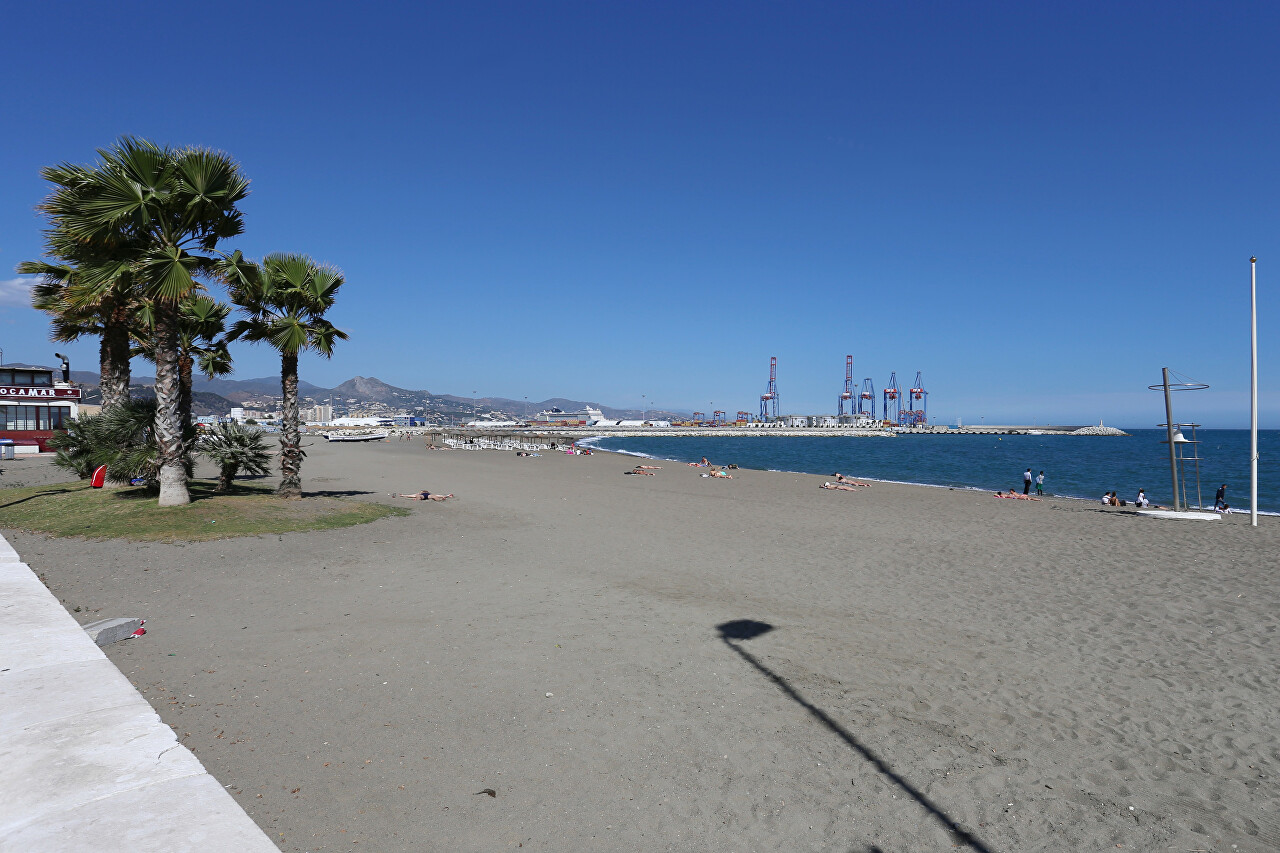 The strip of sand near the port reaches a width of more than 100 meters, but narrows to 30 meters in the middle of the beach.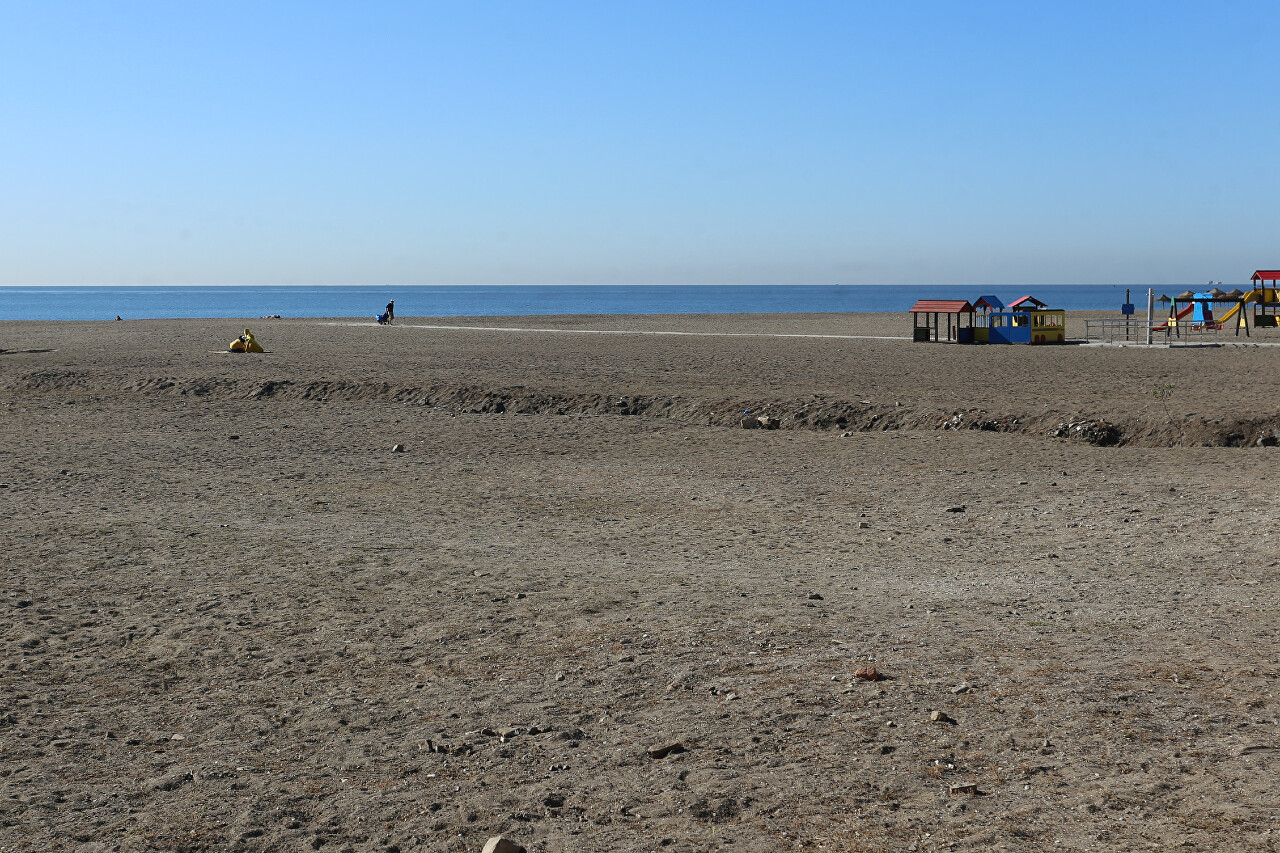 The Paseo Maritimo Antonio Machado palm alley runs along the beach.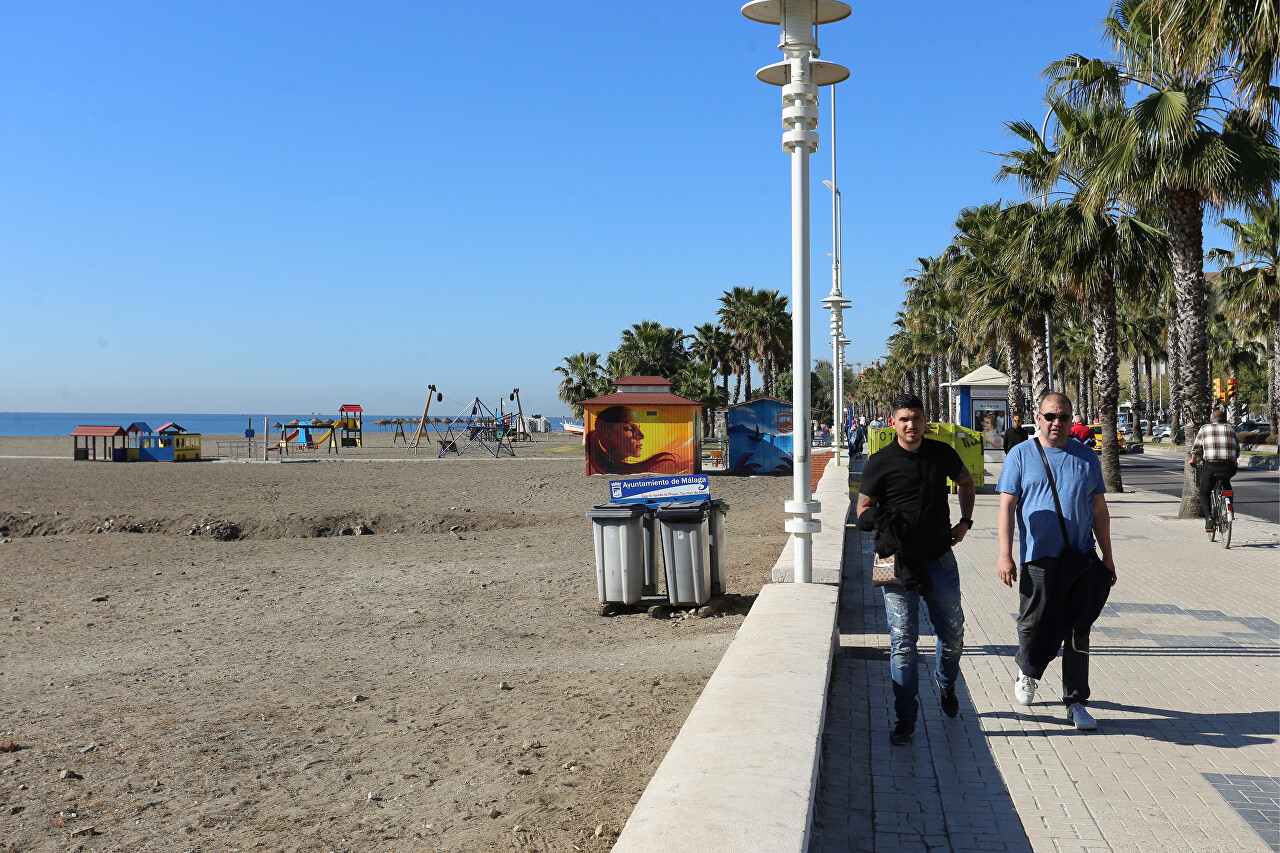 Next to the beach is the entrance to the water area of the old port, which is built at the mouth of the Guadalmedina River. Now these piers are not used, so the water here is clean. Previously, during the rainy season, the river carried a huge amount of garbage and dirt, but now it is a small stream, regulated by dams - most of the year the water of the river does not even reach the sea.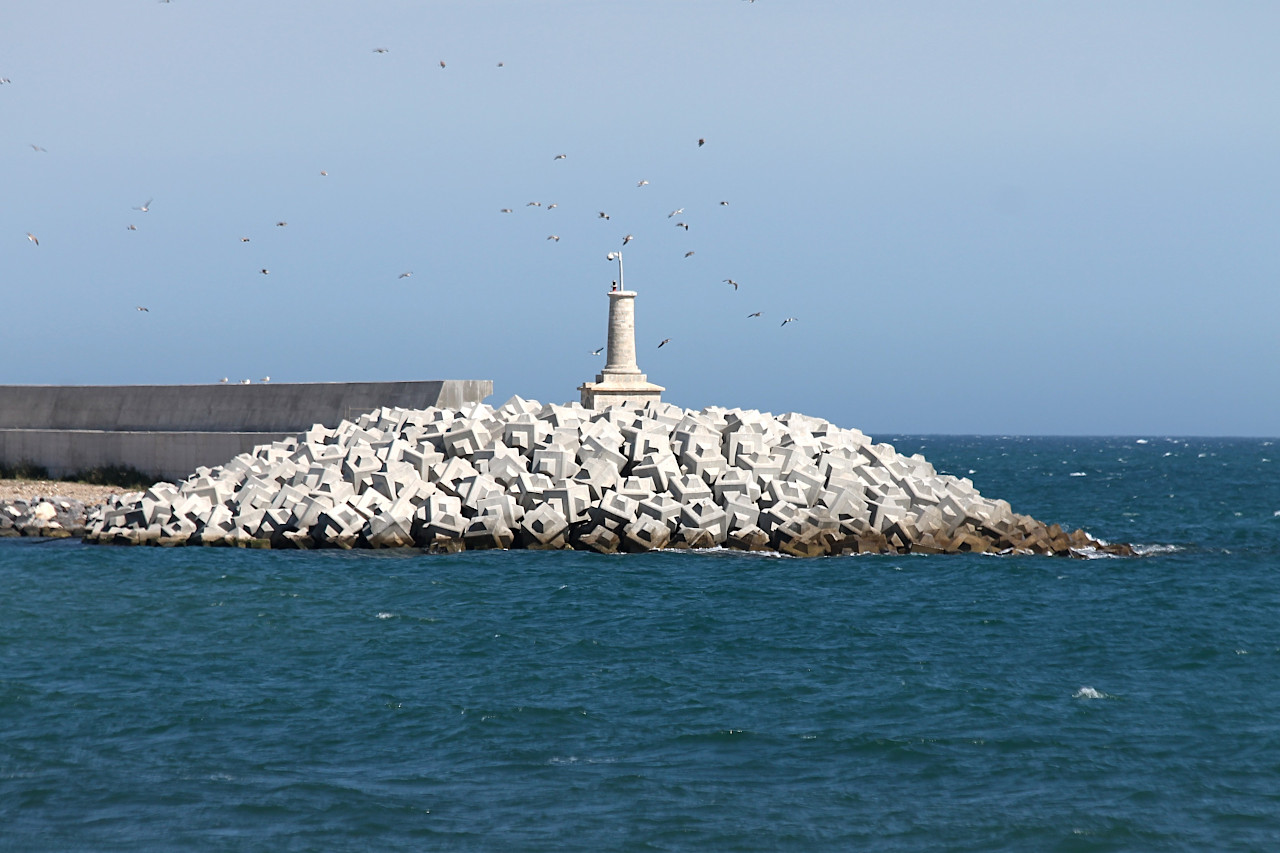 The fact that the beach has been awarded the Blue Flag, an award given by the European Foundation for Environmental Education, speaks for the cleanliness of the water.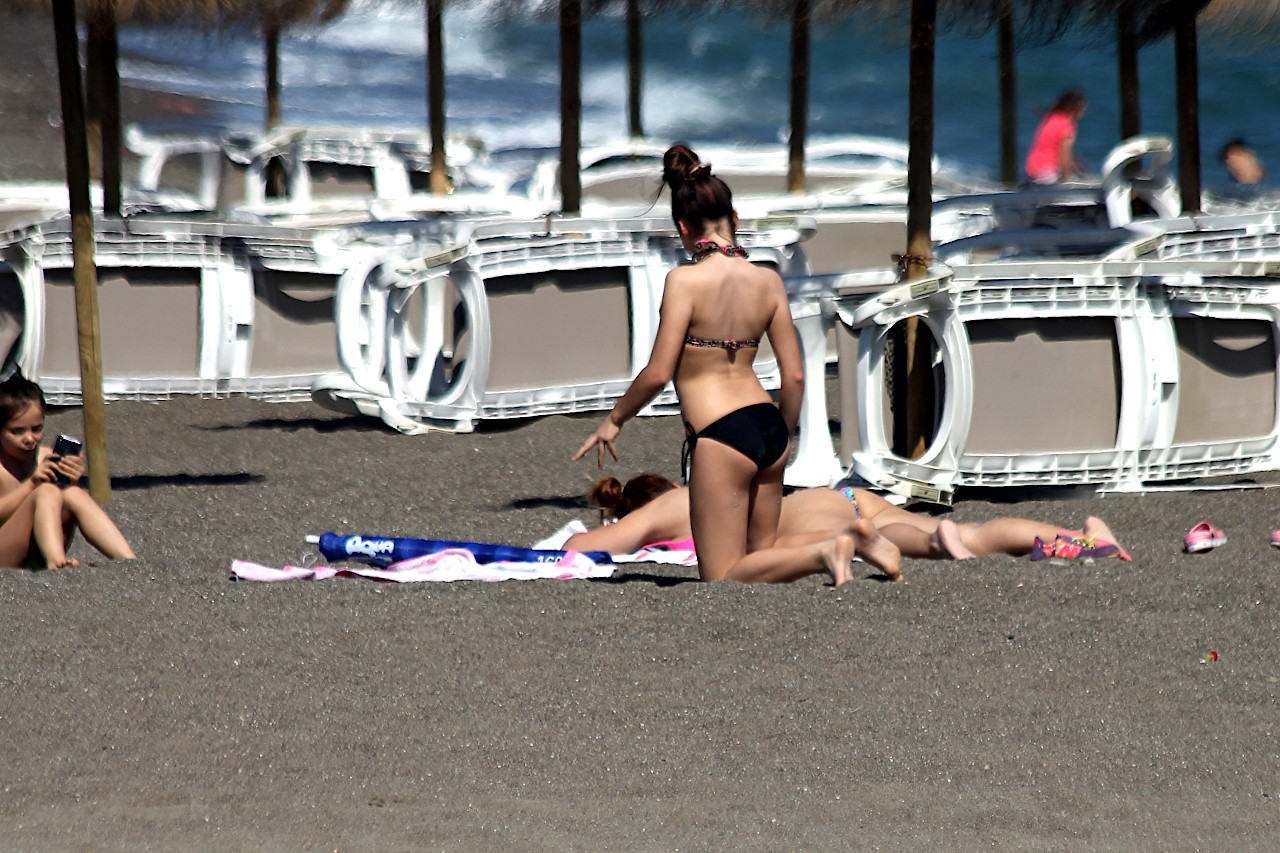 On the beach you can rent water bikes, windsurfing and kitesurfing equipment, and for the youngest there is a children's playground. In the middle part of the beach there is a restaurant Chiringuito Pedro Gutiérrez.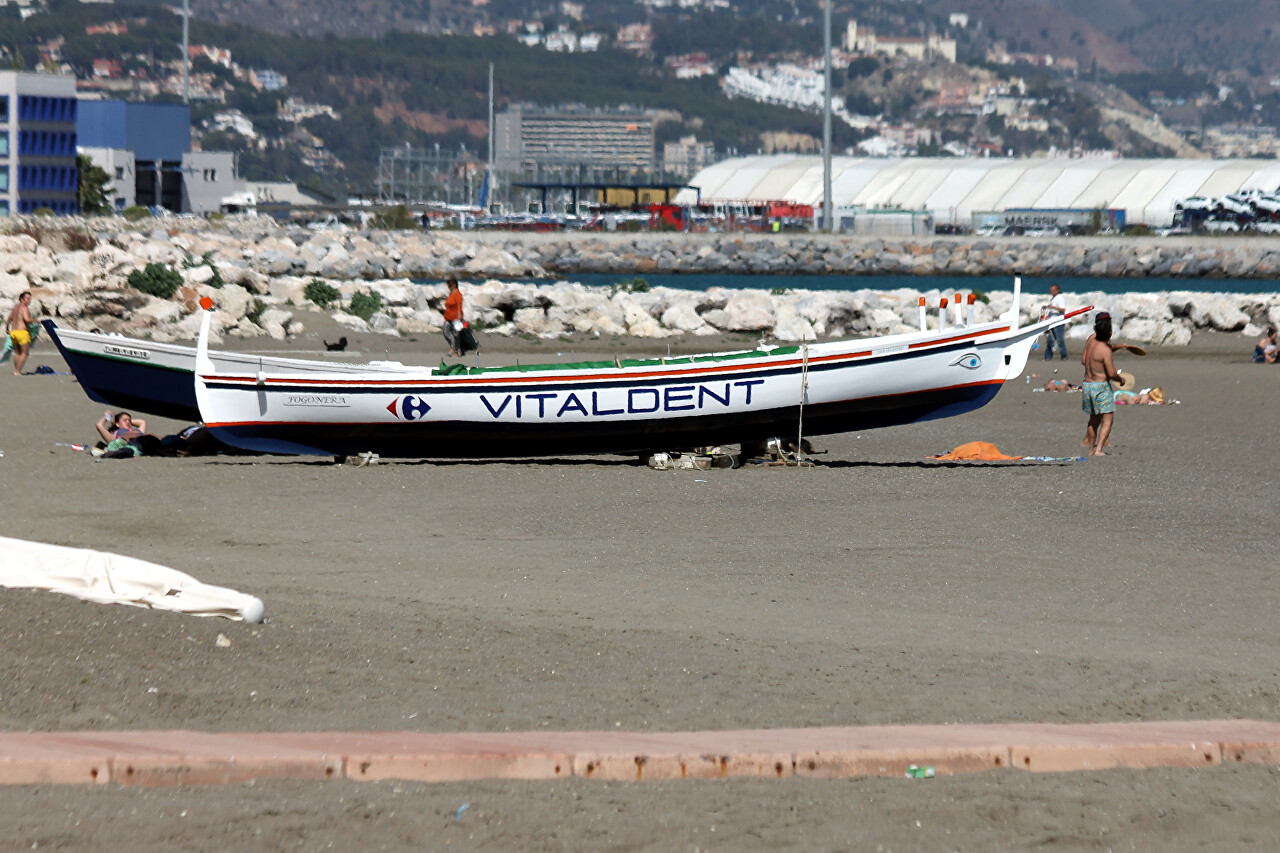 Today is exactly the middle of April, the air temperature is 25-26 degrees Celsius, and the beach is full of vacationers.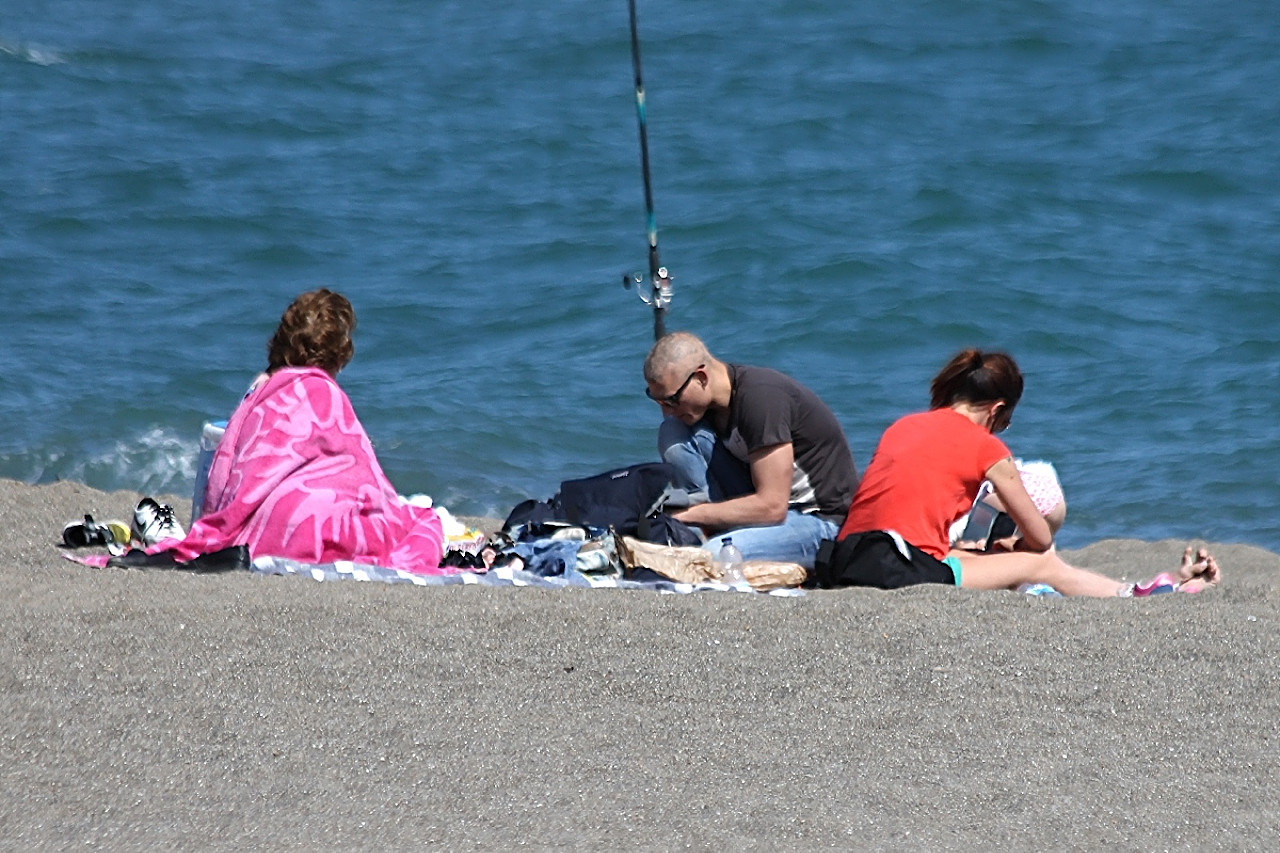 Swimmers are not visible, as the water temperature at this time does not exceed 16-17 degrees Celsius and warms up to 20 degrees only in June, the bathing season lasts until mid-October.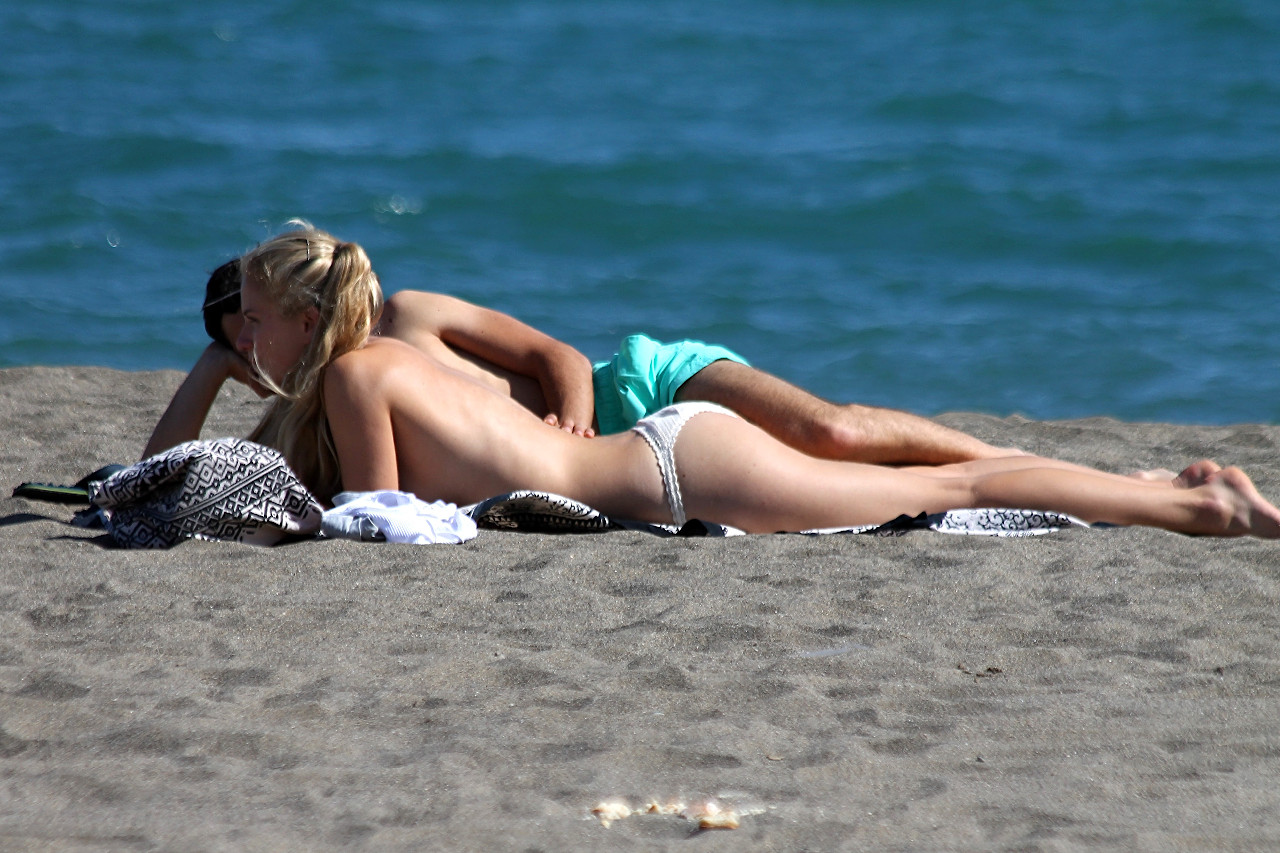 A year later, I visited Malaga again in the very beginning of April. At this time, only a few early tanning enthusiasts were observed on the beach. But the beach didn't look deserted - a large group of people were cleaning up garbage.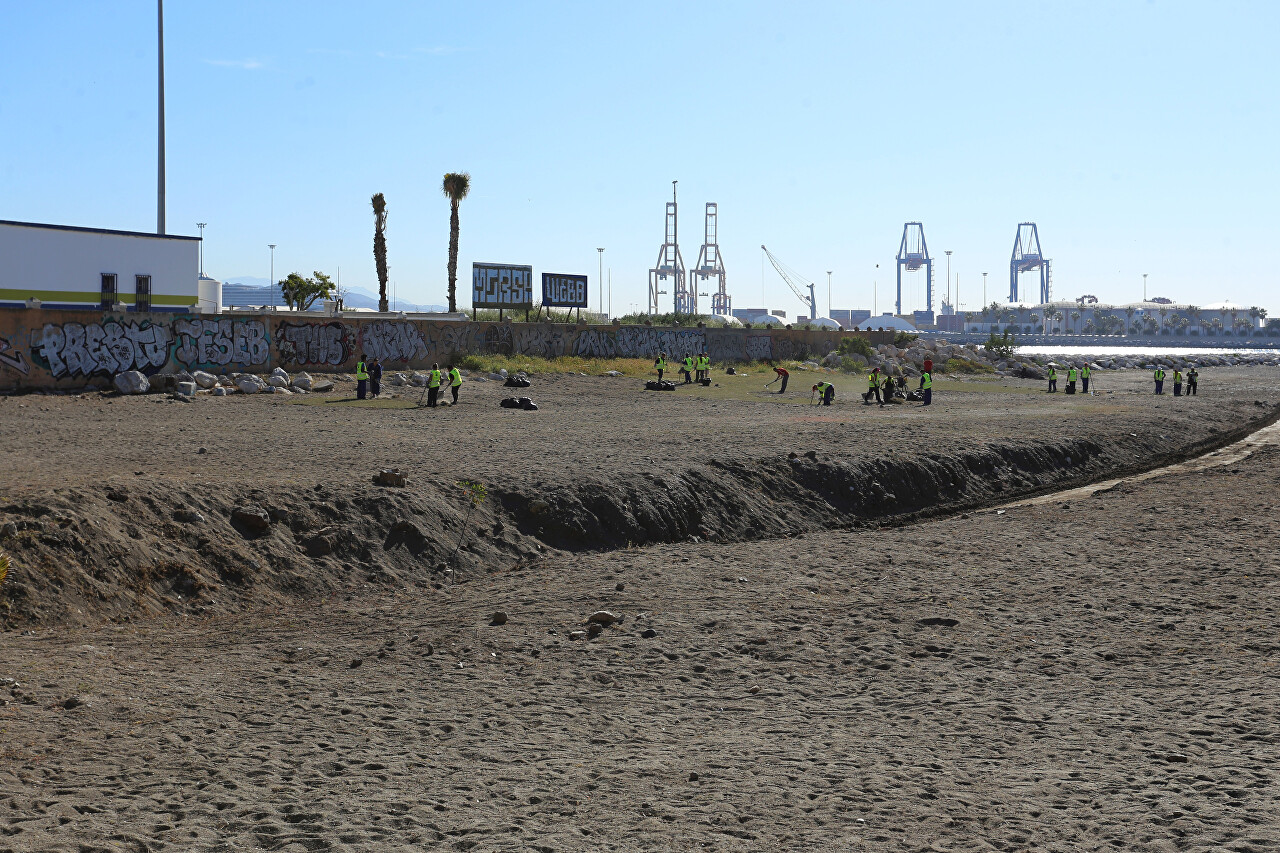 Judging by the signs on their vests, they were employees of municipal services, but I have often seen that cleaning beaches in Spain is done by volunteers of all ages or groups of schoolchildren.