Main Gate of Suomenlinna Fortress
Most tourists enter the fortress through the main gate, located fifty meters from the ferry pier. A long one-story building with a tower and an arched gate in the middle was built according to the drawings of the architect Grayfon as a barracks in 1870 (Fin. Rantakasarmi, Jetty Barracks). This is the only large building in the fortress during the period of being under the flag of the Russian Empire. The barracks was intended to house 250 soldiers, as well as a guardhouse, guardhouse, kitchen and toilets.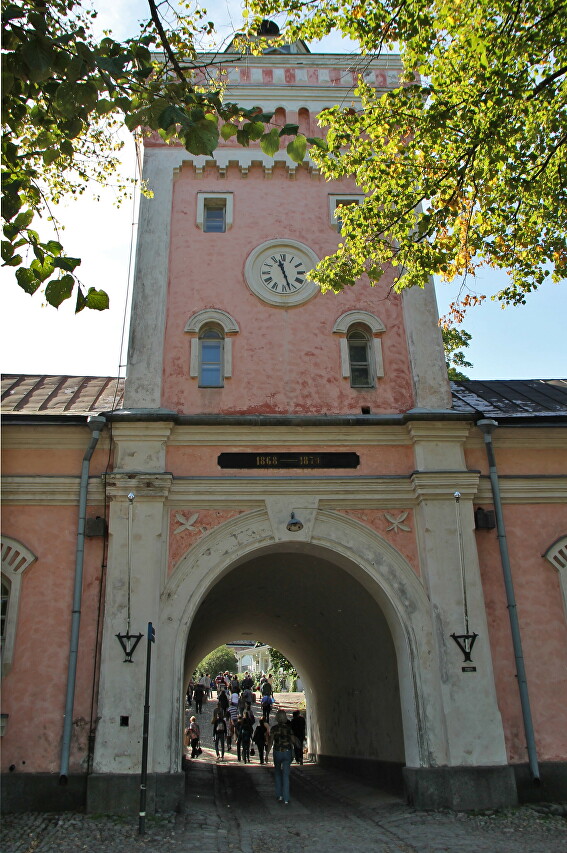 Now in the barracks is located the brewery Suomenlinnan Panimo, founded more than 250 years ago, the brewery has a restaurant where it is fashionable to taste more than a dozen beers, including those made according to old Swedish recipes. After a beer, check out the Helsinki Artists ' Association Gallery, better known as the Rantakasarmi Gallery, which hosts contemporary art exhibitions that change every two weeks. The gallery is open from 12 to 18 hours on weekdays, on Fridays and weekends from 12 to 16 hours, Monday is a day off. There is also a post office and tourist information office, where you can get a map of the fortress. There is a public toilet next to the office.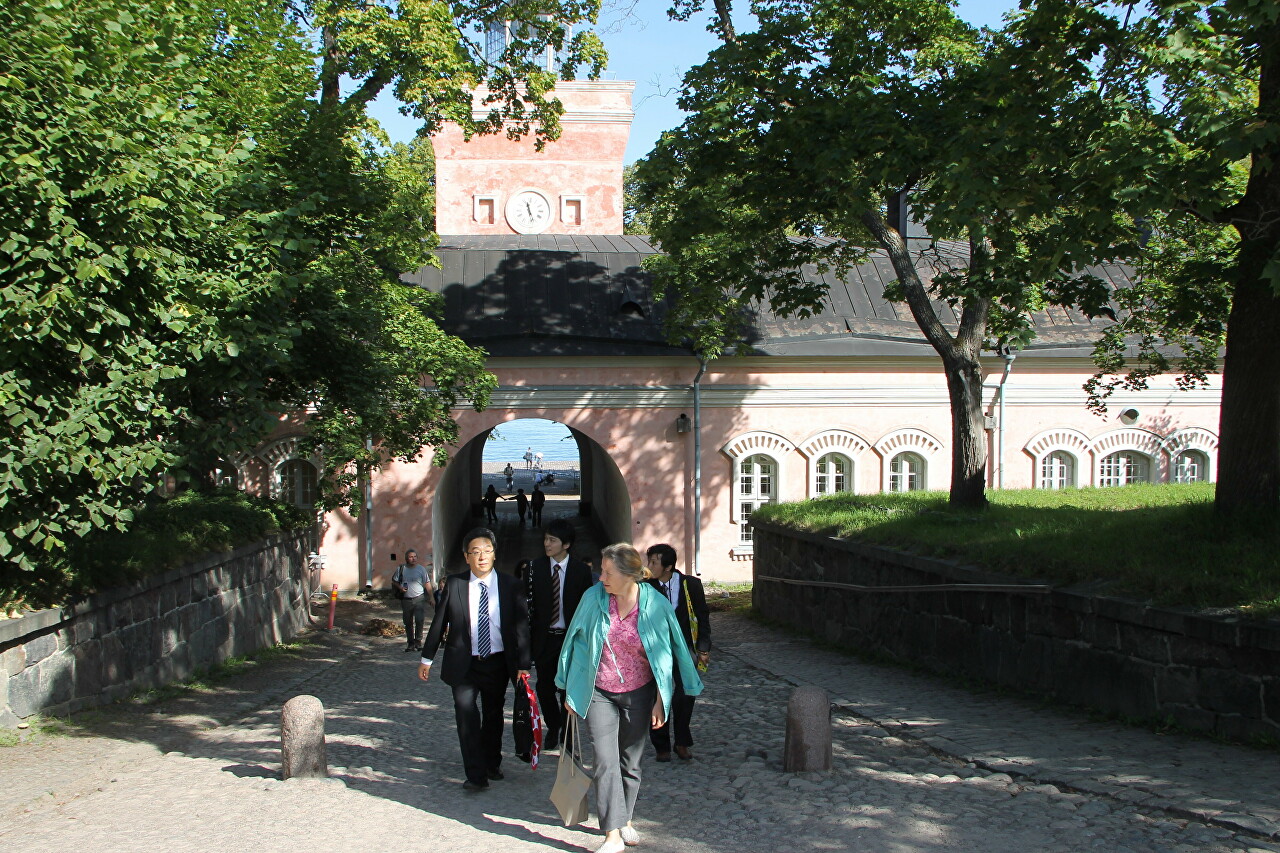 Opposite the west wing of the barracks is Suomenlinna Hostel, where a bed in a dormitory room costs 20 euros, and a double room starts from 45 euros. Prices for the Finnish capital are quite reasonable, if you take into account that the center is 15 minutes away by ferry.