History of Suomenlinna (Sveaborg) Fortress
While our ferry is approaching the fortress, I will briefly tell you about its history. After the end of the first Russo-Swedish war of 1741-1743, which ended with the signing of the Abrosian Peace, Russia returned almost all Finnish lands to Sweden, only slightly moving the border away from St. Petersburg. To protect the new border, the Swedes began building forts, and to counter the Russian fleet, it was decided to build a sea fortress in the Gulf of Finland near Helsingfors. The construction of the Sveaborg fortress (Swedish Fortress) began in 1946, under the direction and design of Major Augustin Ehrensvard. Construction lasted until 1770 and cost 25 million riksdaler. In 1756, Ehrensvard achieved a reorganization of the fleet, in which the galley flotilla was transferred to the subordination of the army. The main base of the galleys was Sveaborg, and Ehrensvard was promoted to Major General.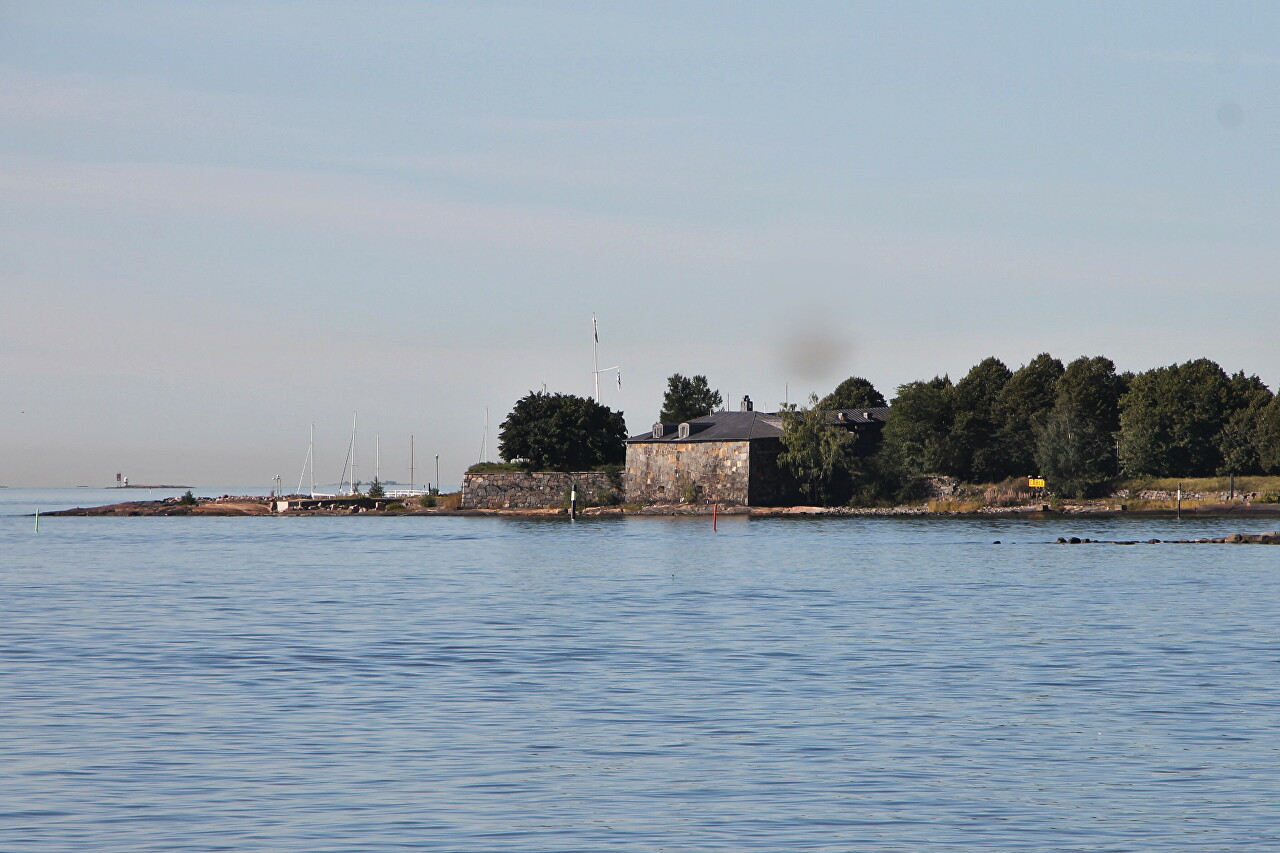 In April 1808, during the next Russo-Swedish war, the fortress was occupied by Russian troops after a short siege, the spoils were 110 ships and ships, more than two thousand cannons, a huge amount of artillery supplies and seven and a half thousand prisoners. In 1809, Finland came under Russian control, and Sveaborg became a Russian fortress. During the Crimean War of 1955, the Anglo-French squadron subjected the fortress to massive shelling, but it was not possible not only to take the fortress, but also to cause serious damage to the fortifications, the losses of the garrison amounted to only 44 people. In 1918, Finland gained independence and the fortress became known as Suomenlinna (Finnish fortress). The fortress no longer had any defensive value by that time, and in 1937 the artillery positions were abandoned. On the territory of the fortress there was a small ship repair plant, during the Second World War the German flotilla of torpedo boats was based here. In 1973, the territory of the fortress was transferred to the civil authorities, becoming one of the districts of Helsinki.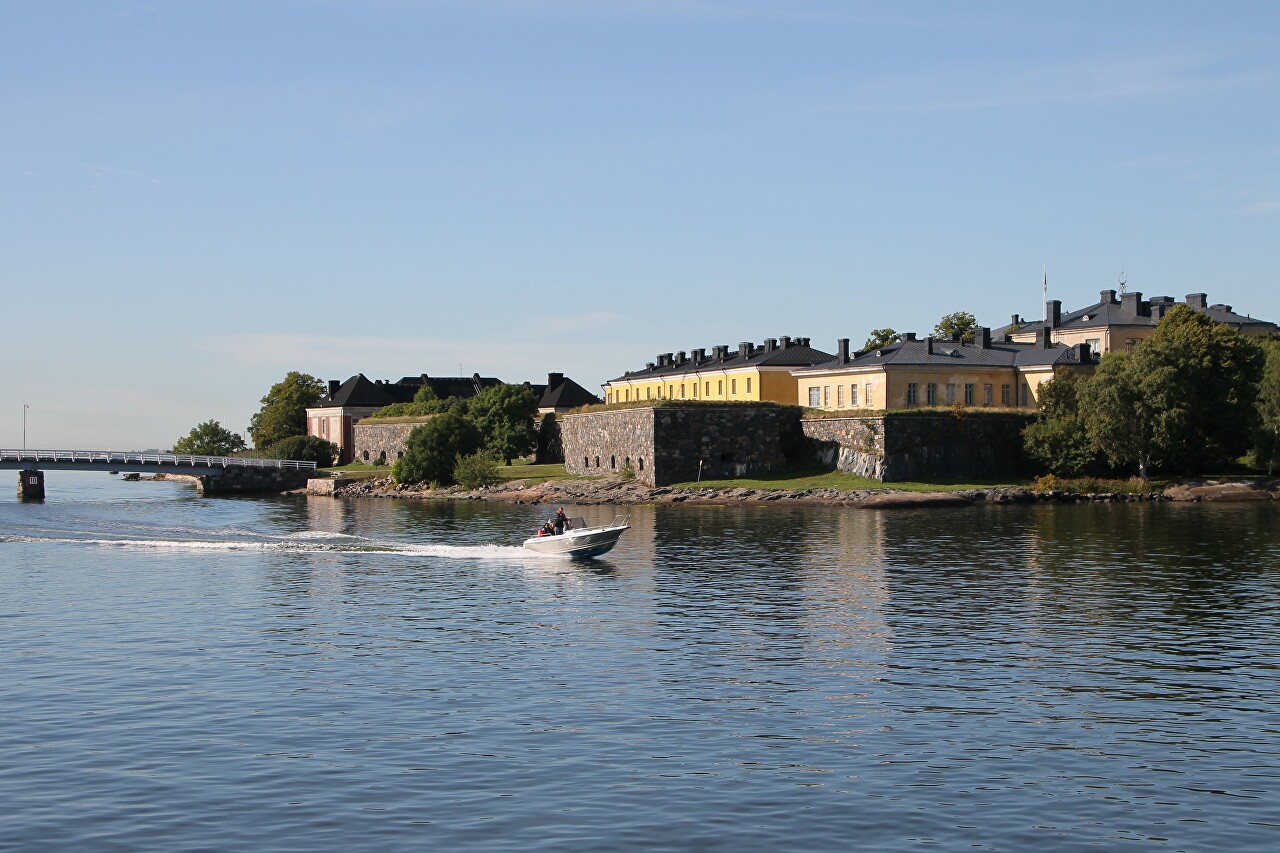 The fortress occupies 7 islands of a small archipelago called Wolf Skerries, with a total area of about 80 hectares, 5 islands are connected to each other by bridges. On the territory of the fortress you can move completely freely.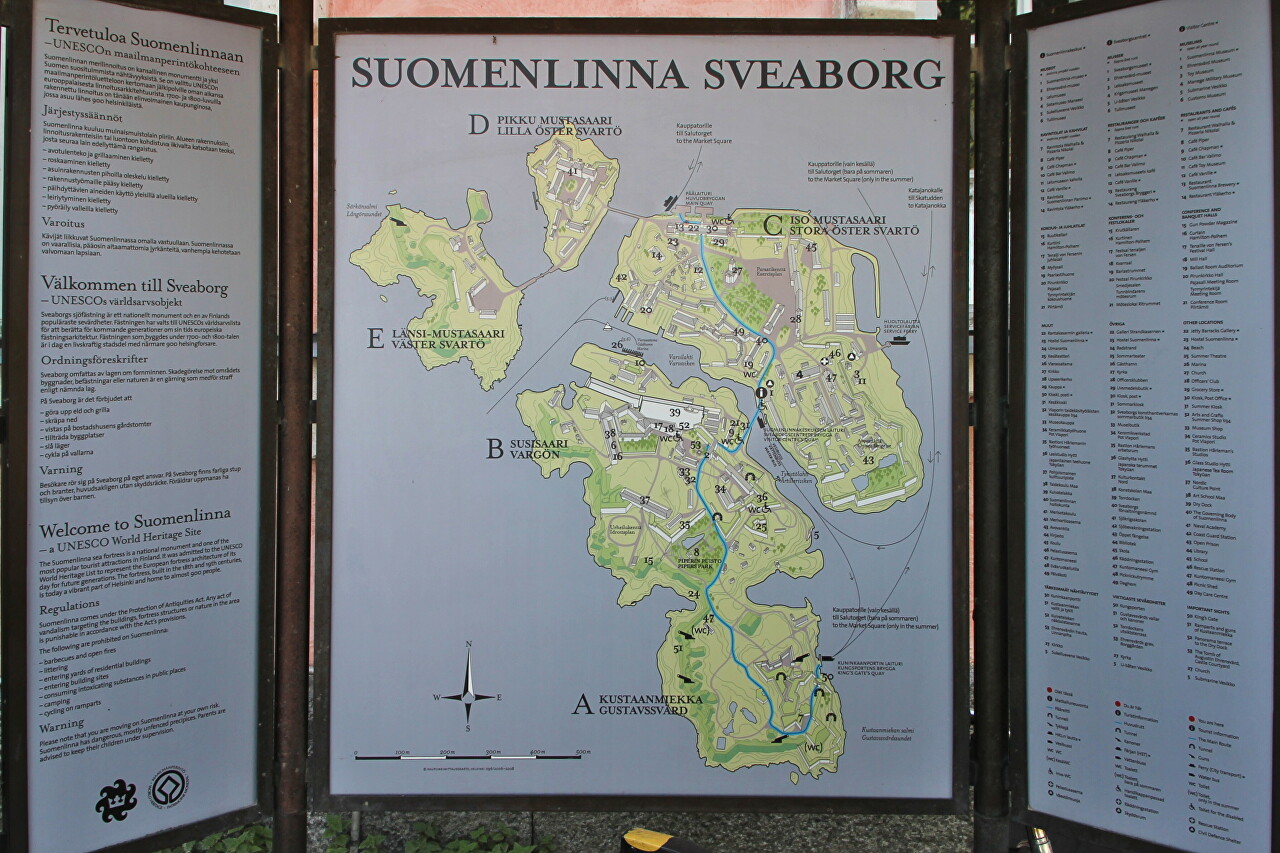 The fortress is connected to the mainland by a regular ferry service. Ferries depart from the Market Square pier every 15 minutes in summer and every hour in winter. Traffic starts at 6 am and ends at 1 am. A single Helsinki public transport ticket, including a daily one, is available on ferries.