House of Estates (Säätytalo), Helsinki
Opposite the Snelman Square and the Bank of Finland is the House of Estates (Säätytalo). The building was built in 1891 according to the project of Gustaf Nyström.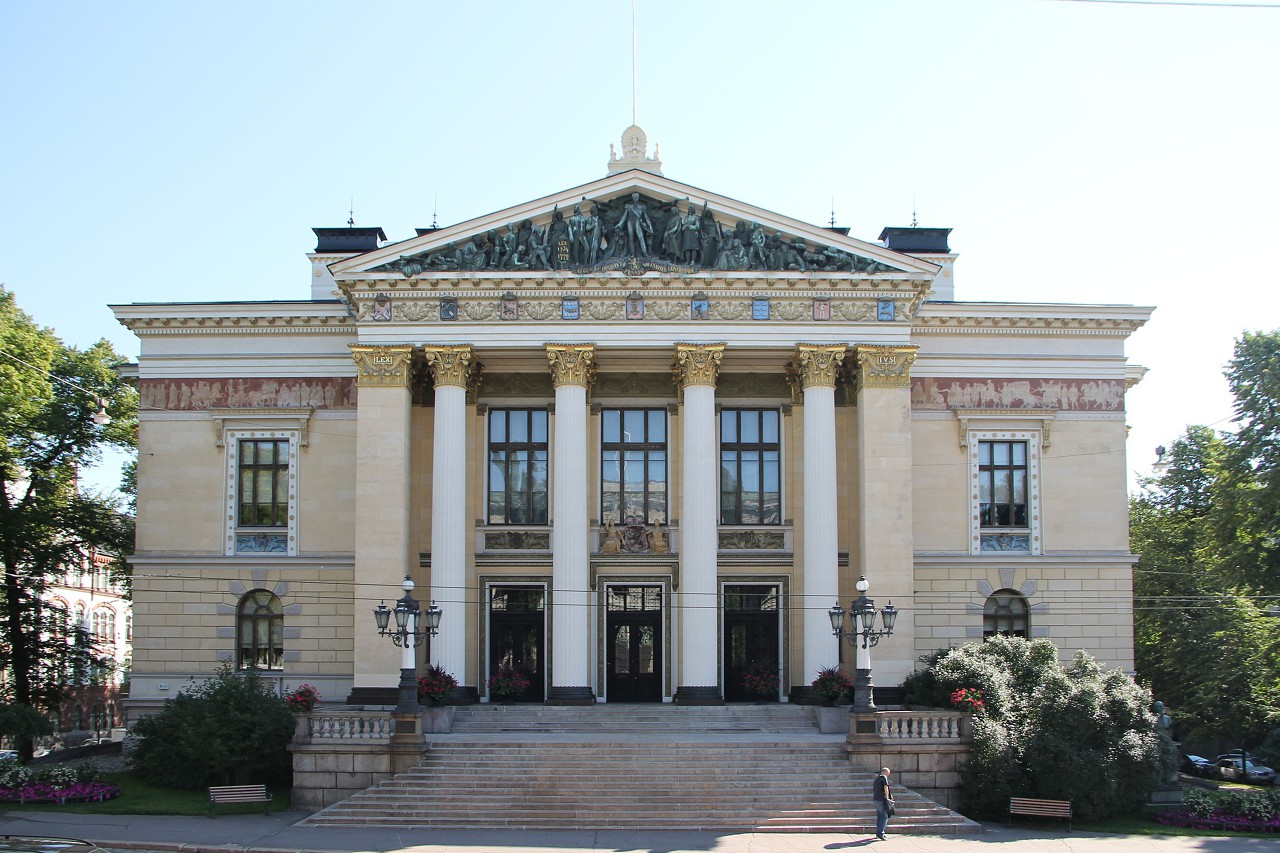 The decor of the building in the Neo-Renaissance style is made according to the sketches of the artist Salomo Wuorio.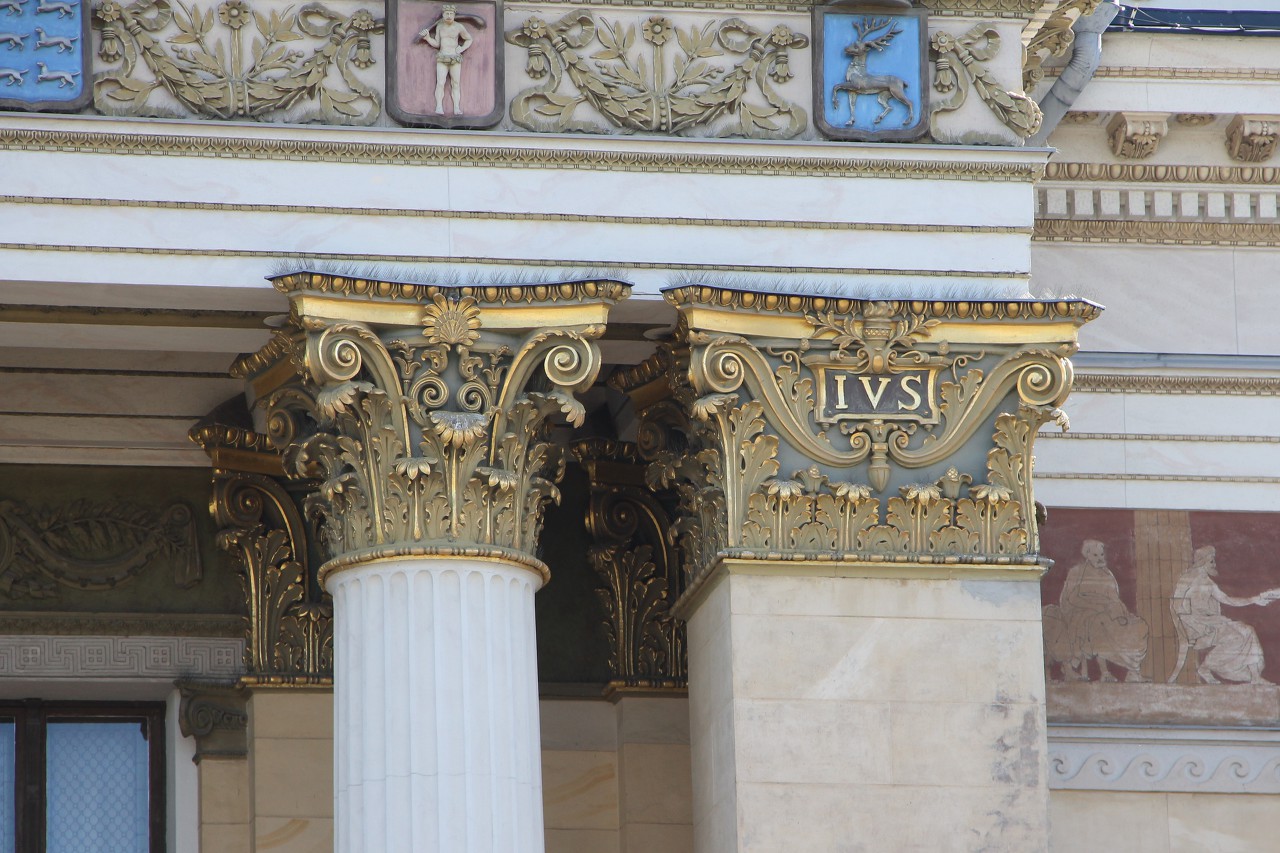 In the appearance and design of the palace, you can see the features of ancient Greek temples.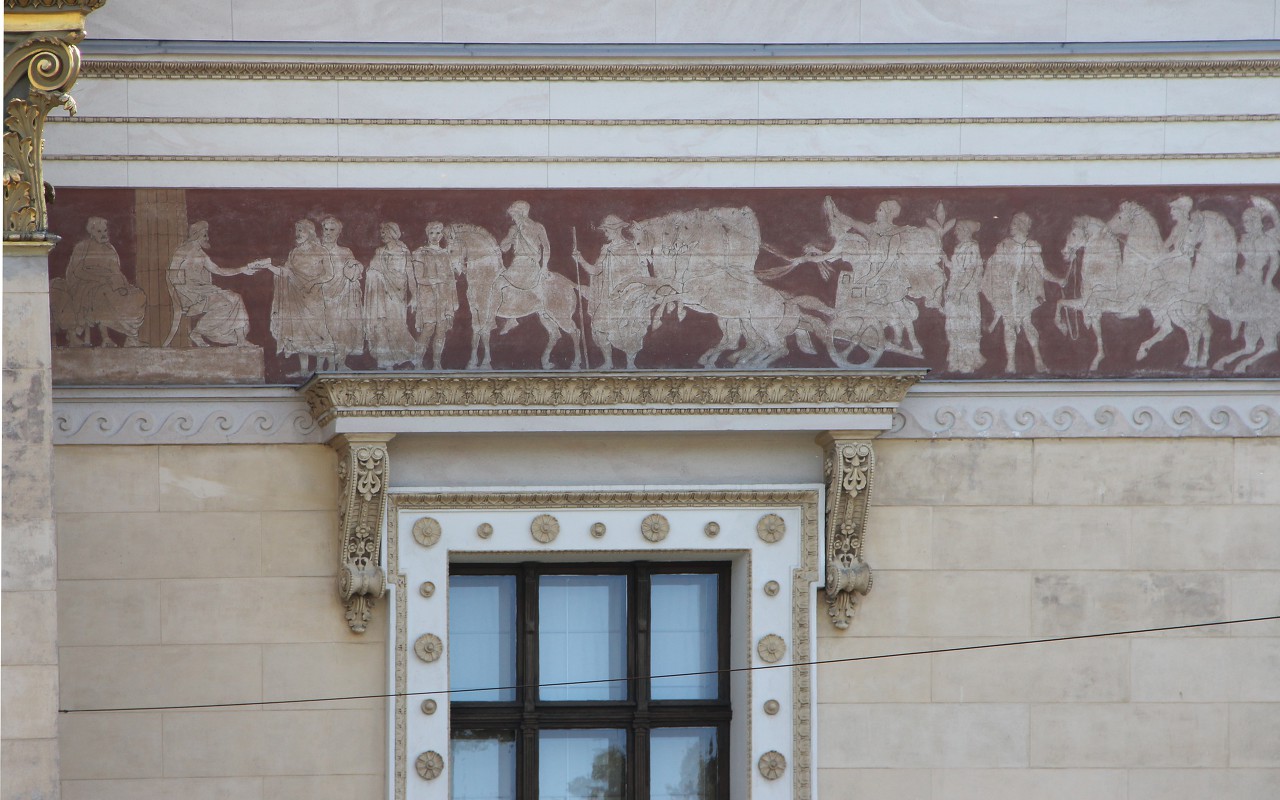 The Finnish Parliament consisted of the nobility, the clergy, the bourgeoisie and the peasantry as chambers. The nobles had their own meeting house, and this building was built for the other three estates.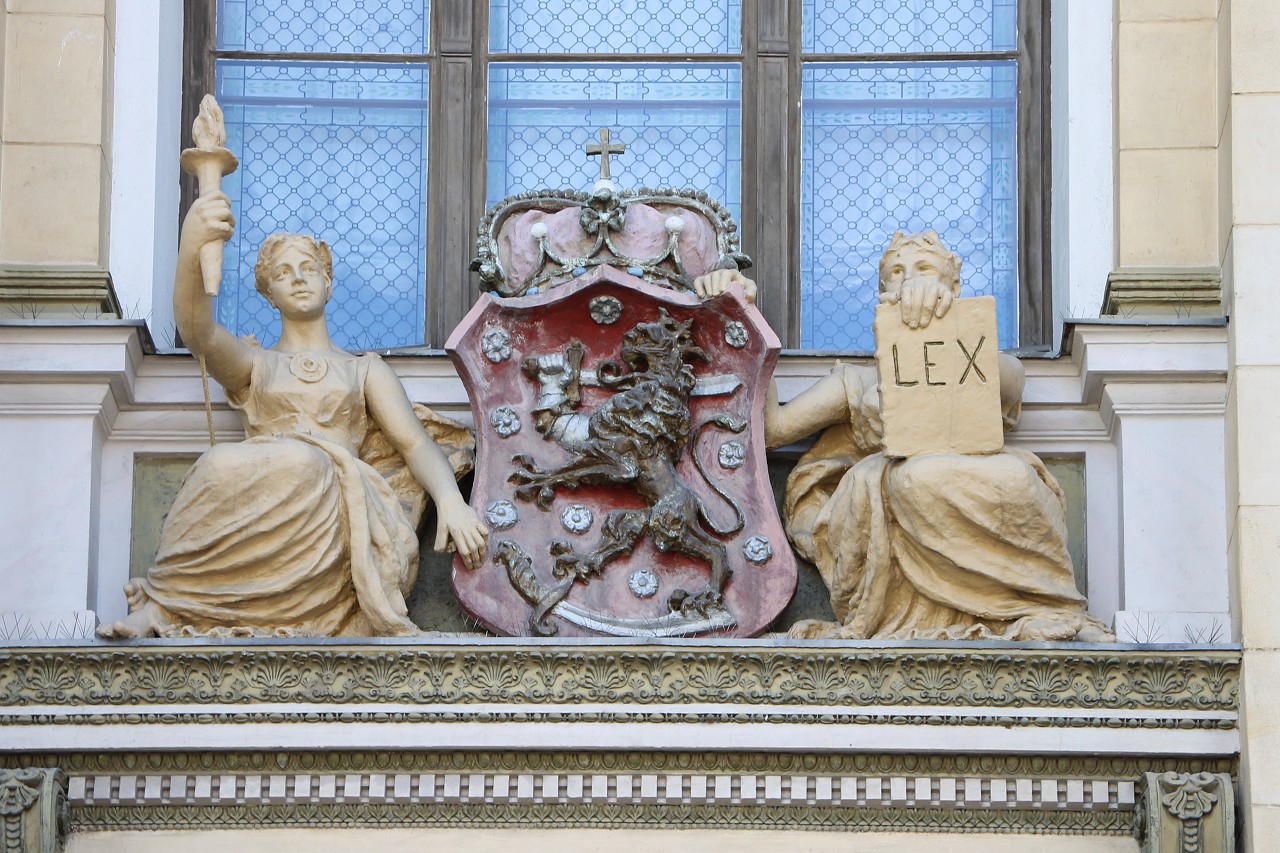 On the pediment there is a bas-relief by Emil Wikströmin with dimensions of 18.6 meters wide and 3.12 meters high, which depicts the National Assembly (Eduskunta) in Borgo (now Porvoo) in 1809. As a result of the Russian-Swedish war of 1808-1809, the Finnish lands became part of the Russian Empire and the national assembly was convened by the Russian government. The meeting was opened by the Russian Emperor Alexander I (the central figure of the bas-relief), he also signed the manifesto on the state structure of Finland. This document gave the national Assembly broad powers of self-government, but already in 1811 this body ceased to operate. The real autonomy of Finland was granted by Emperor Alexander II half a century later. Since that moment, the parliament's meetings have been held regularly.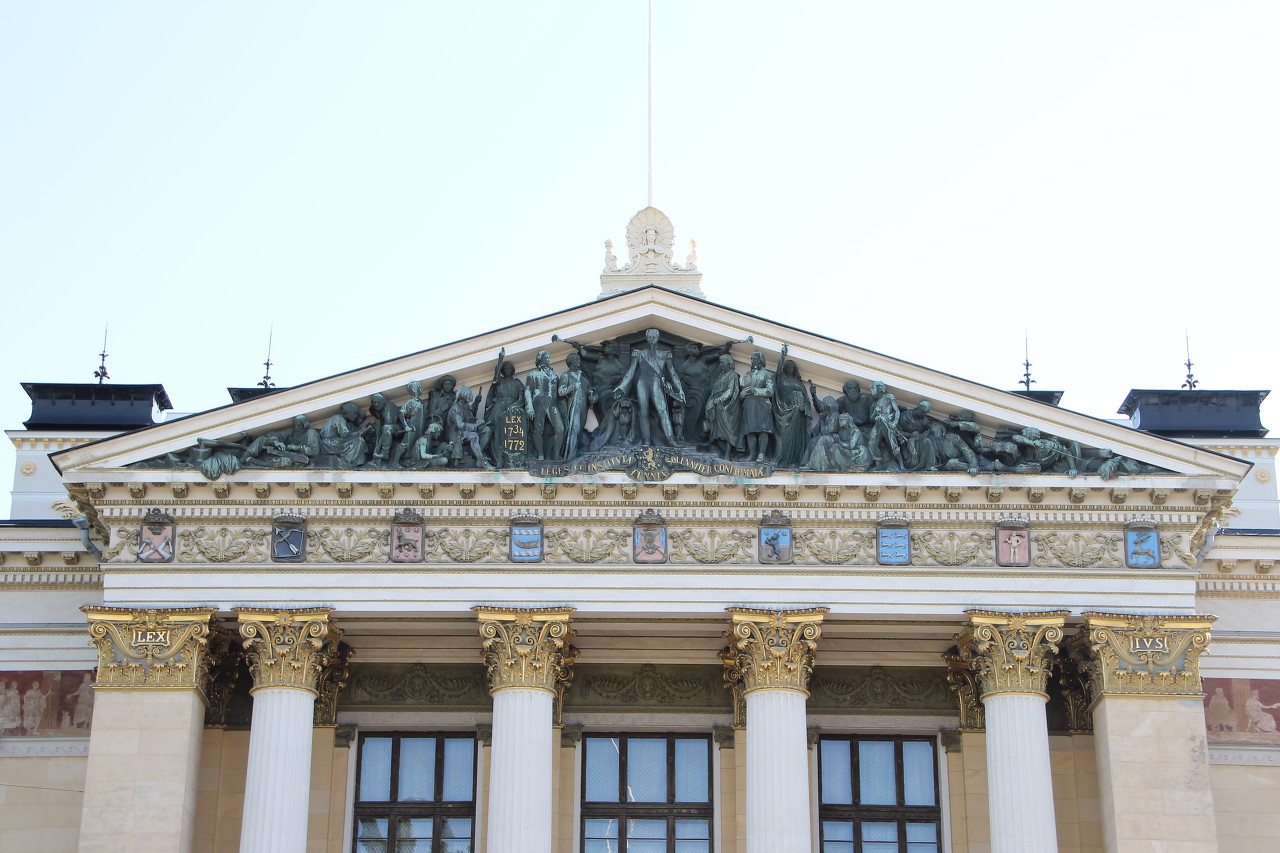 The plaque with the inscription Lex / 1734/1772 means the code of criminal, civil and procedural laws of Sweden, adopted in 1734, it operated on the territory of Finland as part of the Russian Empire. The law of 1772, issued by the Swedish king Gustav, assigned him sole power. The Russian government did not repeal this law, as it corresponded to the principles of Russian authoritarianism (autocracy).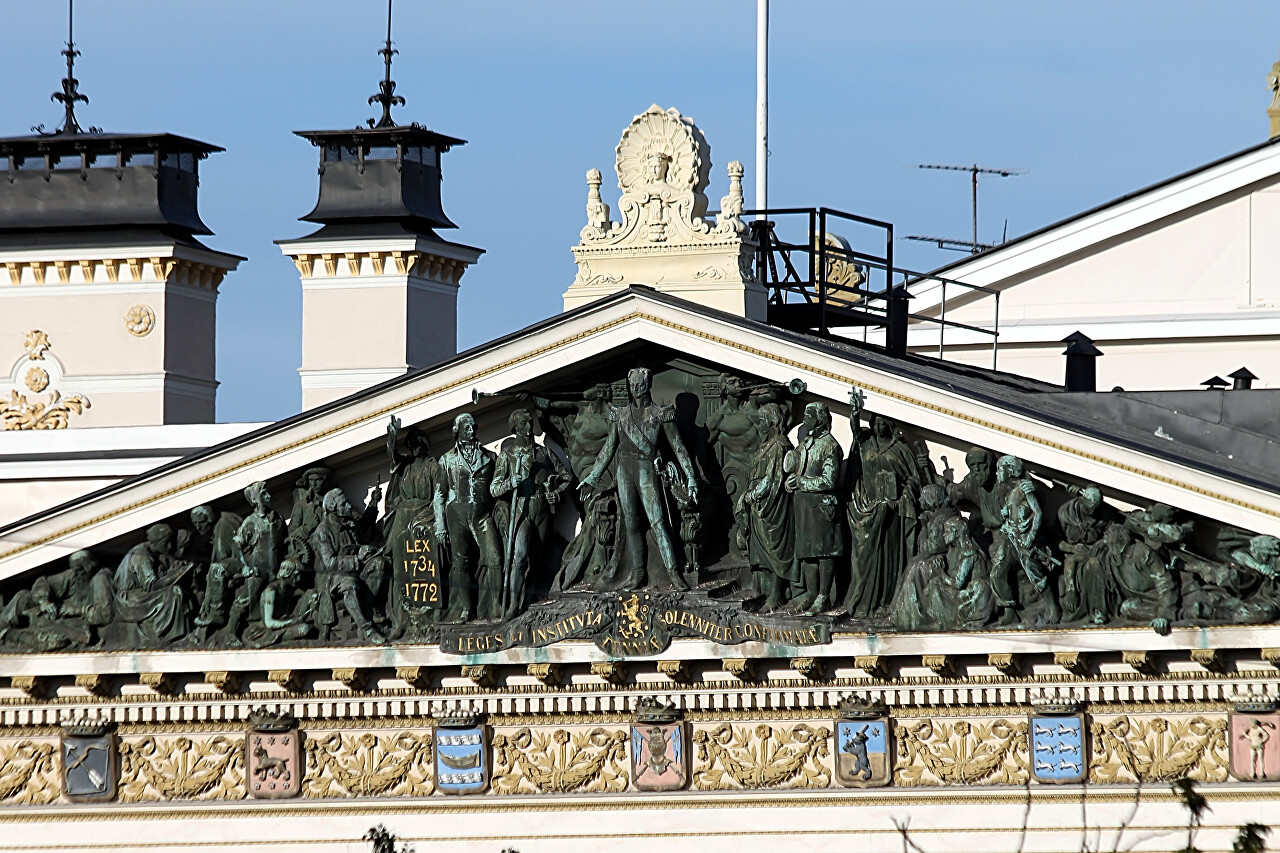 The majestic building was used for its intended purpose for only 15 years. In 1906, the estates were abolished and the first unicameral parliament was elected. The new authority was significantly smaller in size than the previous one, and its meetings were held in other places. since 1931, the house belonged to the Finnish Scientific Society, in 1978 it again became the property of the government.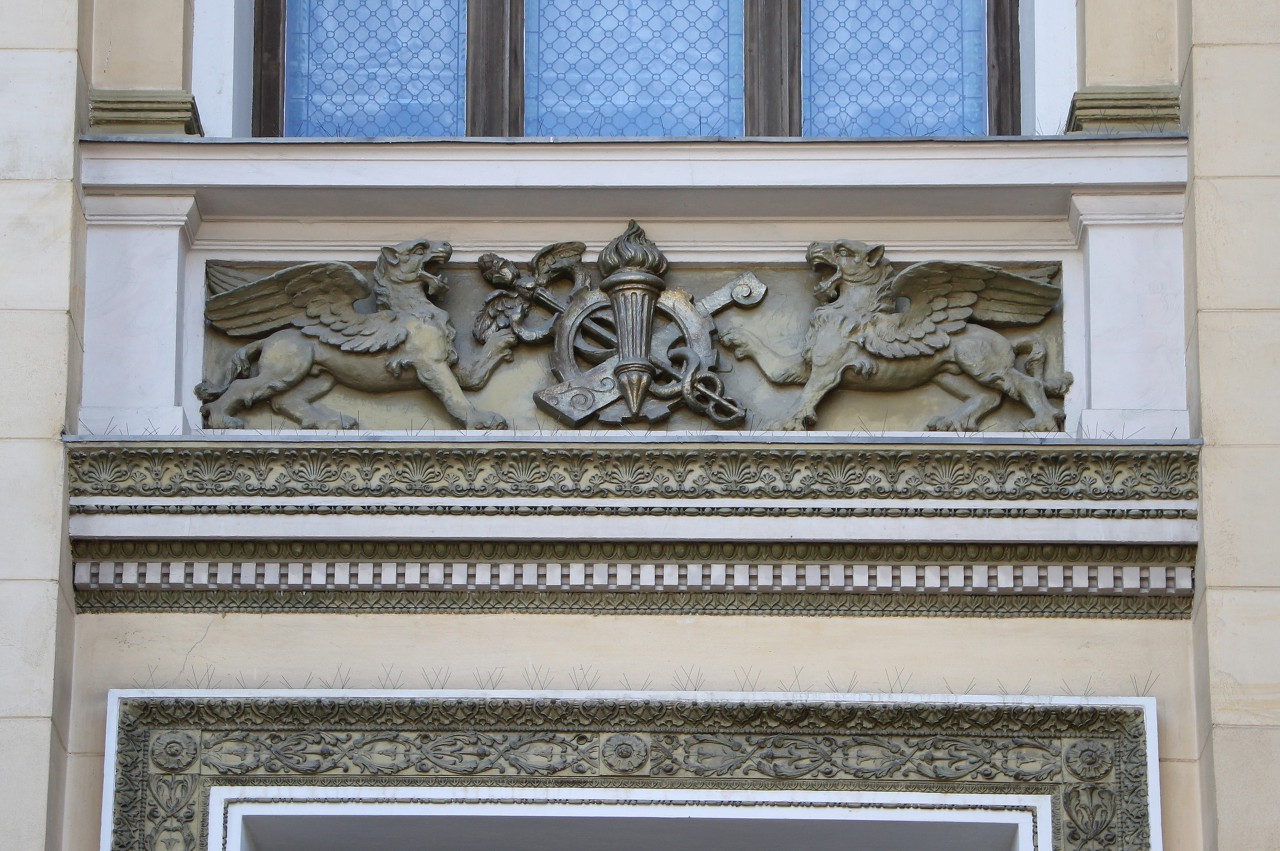 In 1988, under the direction of architect Wilhelm Helander, a large-scale reconstruction of the building began. In 1993, this work received the first prize of the Association for the Protection of Cultural Property Europa Nostra. Now the building houses offices of several ministries, a library, and halls are used for conferences.