Shopping Streets of Kluuvi, Helsinki
The Esplanade is bordered to the north by the Kluuvi quarter, the city's business and shopping district. The most popular tourist shops, cafes and restaurants are located here.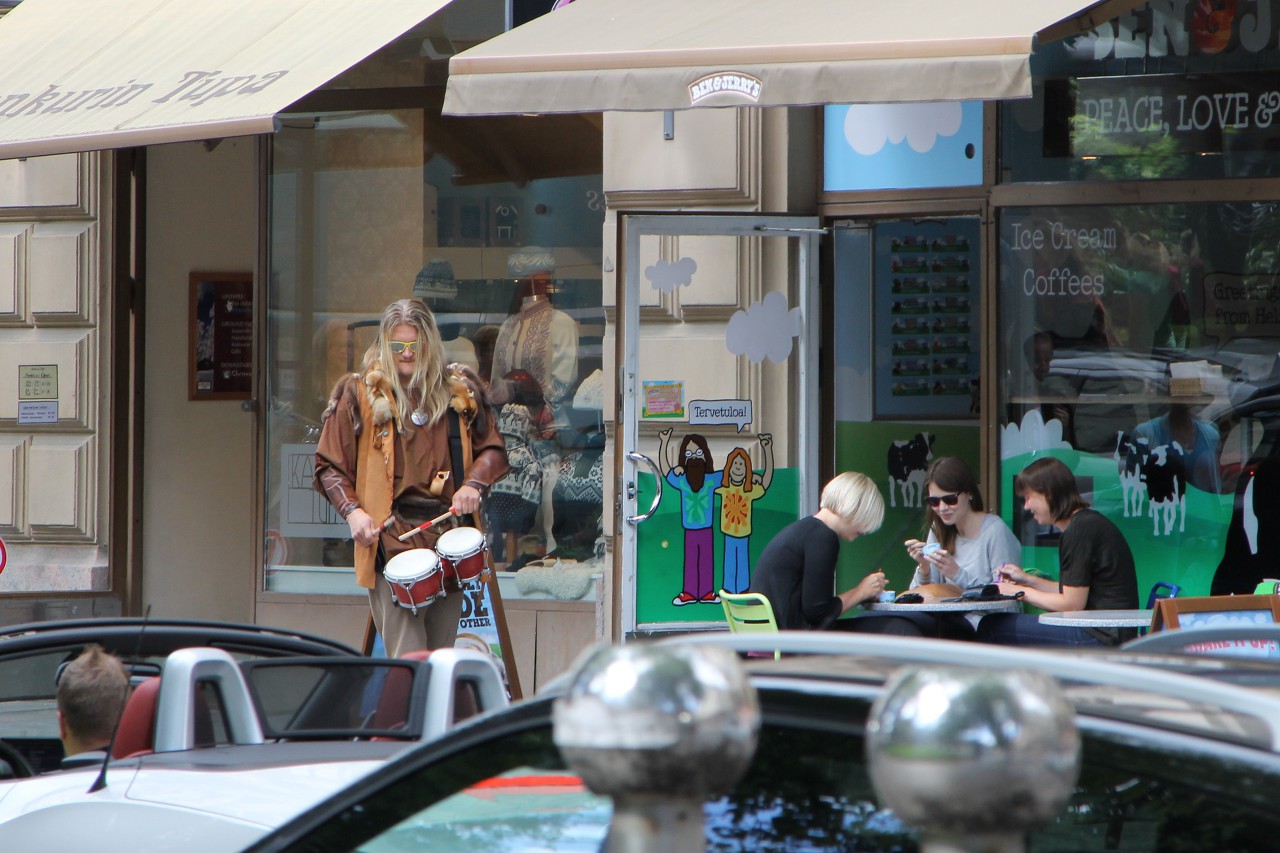 Glo Kluuvi Hotel is located on the corner of Alexanterinkatu and Kluuvikatu. Sartoria Rossi men's clothing store and Zio shoe store are located on the ground floor of the hotel. The famous FAZER pastry shop is located in the next building.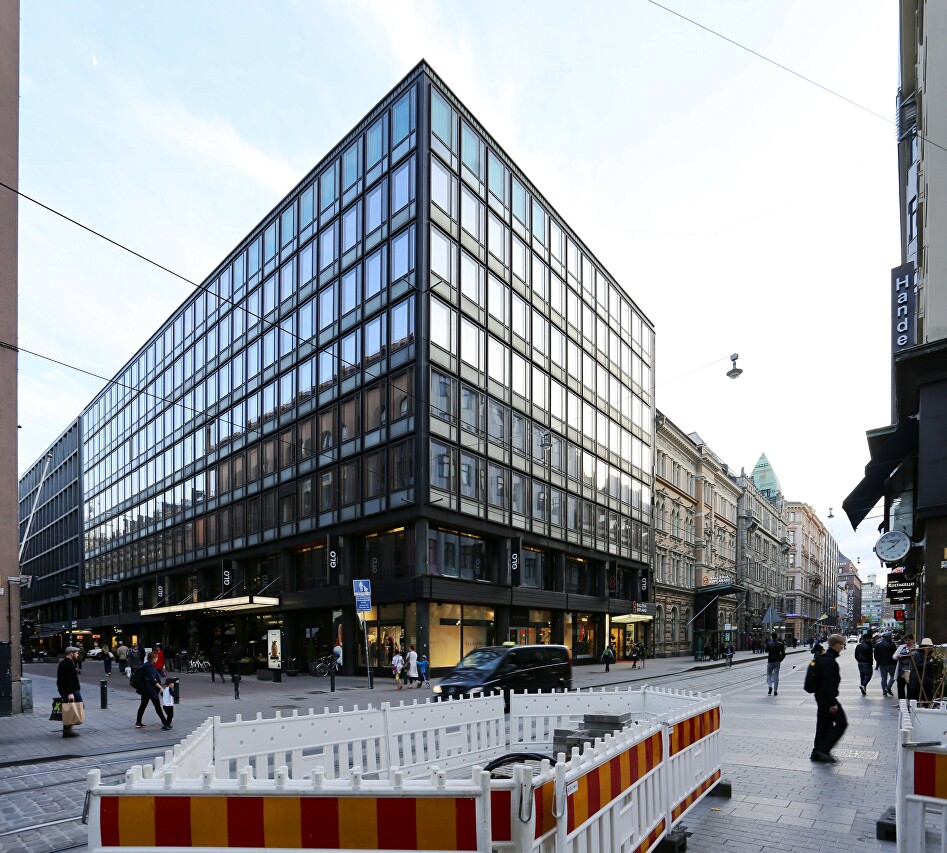 Here I paused beside a street musician who masterfully performed classical tunes on an original glass-bottle instrument. The instrument is adjusted using bottled water.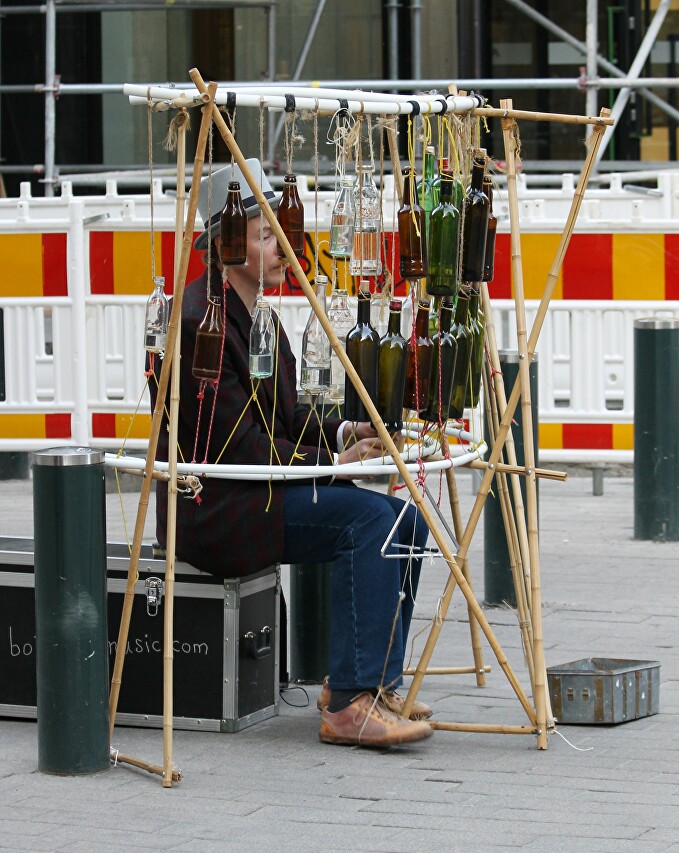 The Kluuvikatu pedestrian street leads to the Eurokangas store. This family-owned company was founded in 1945 and is now the largest fabric and clothing retail chain in Finland.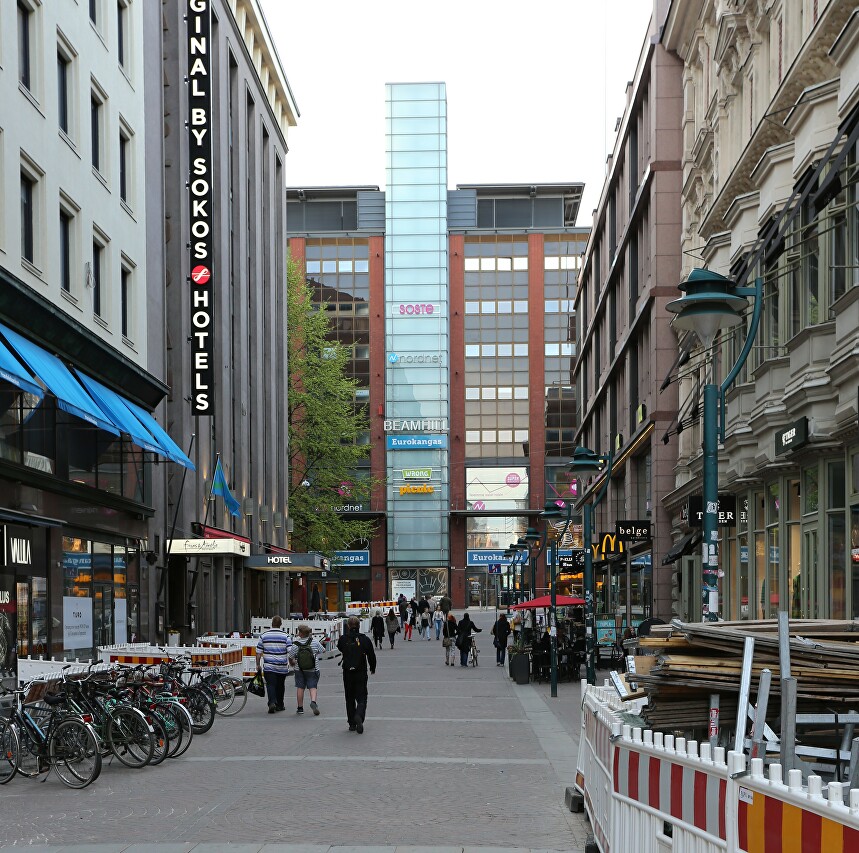 Mikinkatu Street, also a pedestrian street, connects Esplanade Boulevard and Station Forecourt. The Galleria Esplanad shopping center is located here.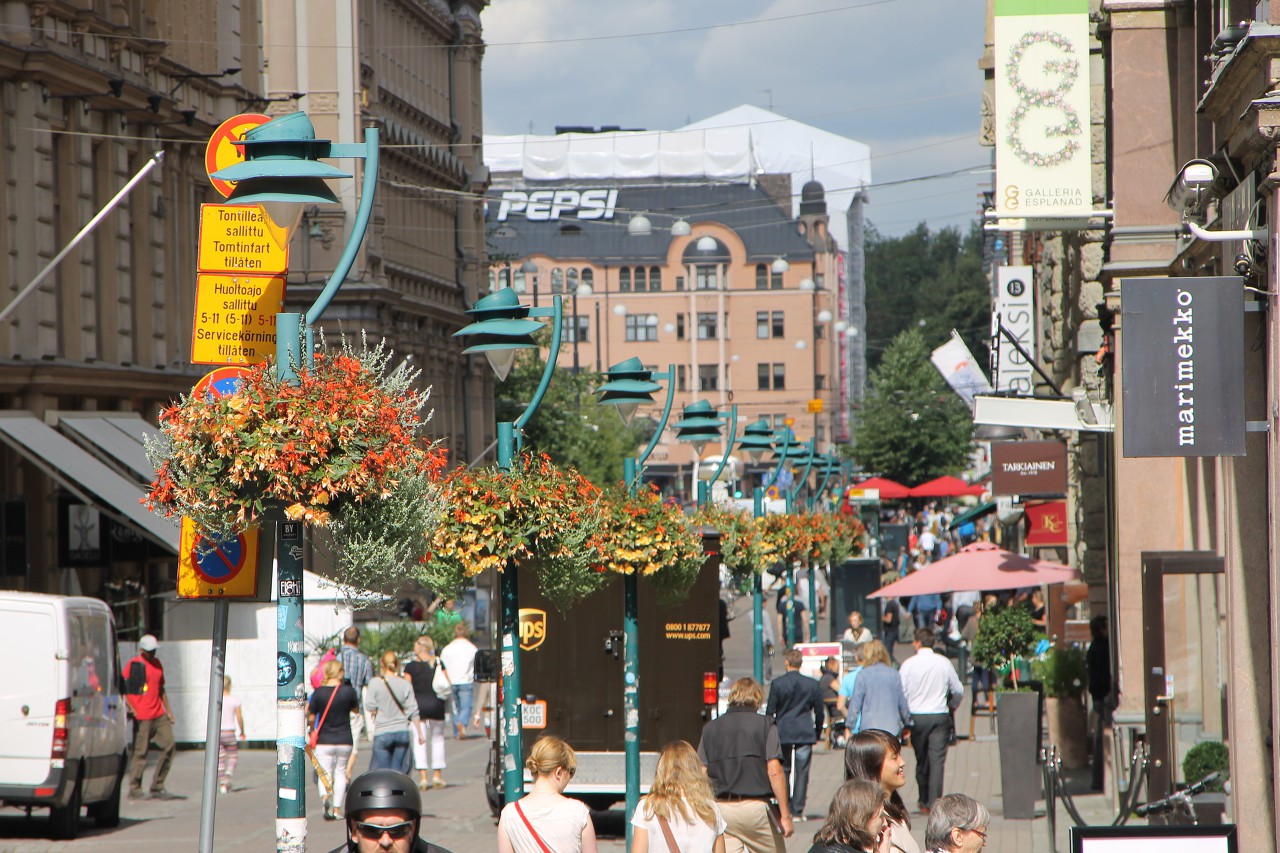 The Lundqvist House on the corner of Mykonkotu and Aleksnterinkatu is now occupied by the Aleksi department store.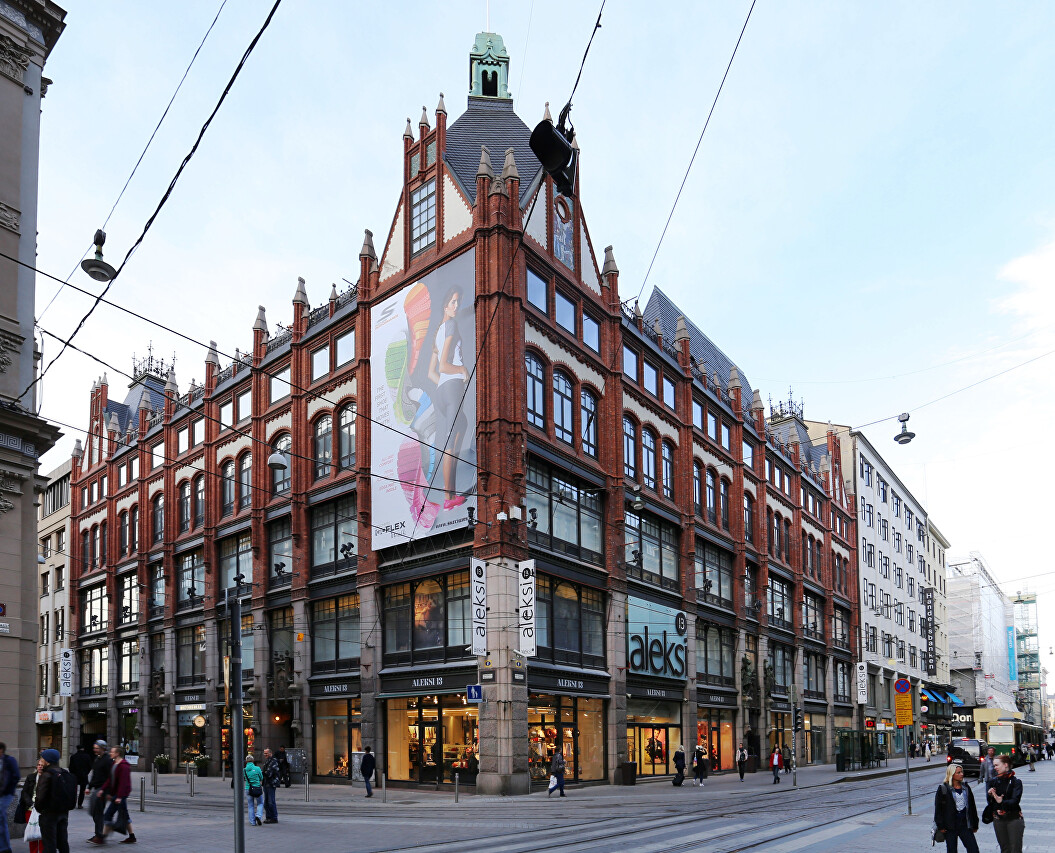 On the next street, Keskuskatu, is Finland's largest department store, Stockmann, which occupies an entire block.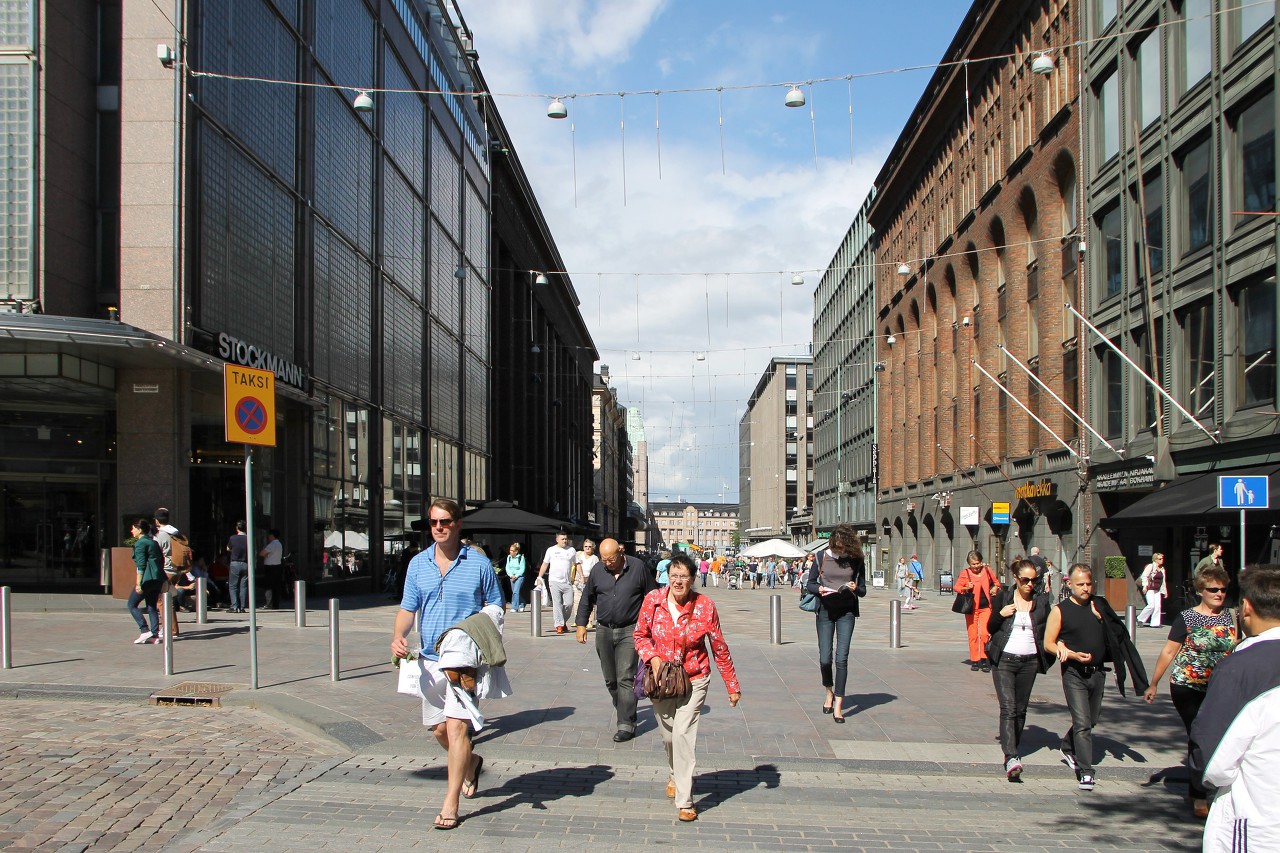 Part of Keskuskatu was closed for repair of communications. My attention was drawn to the fact that in this northern country pipelines are not buried deep in the ground, as we have in Russia, but are laid in concrete trays very close to the surface using effective thermal insulation.