Temppeliaukion kirkko (Church in rock), Helsinki
The Lutheran Church Temppeliaukion kirkko ("Church in the rock") is probably the most unusual object in the capital of Finland and a place for tourists to visit. The church is located in the Teele district, about a kilometer from the Central Station, from where you can walk along Arkadiankatu in 10-15 minutes, then along Fredrikinkatu. You can get here by tram routes 1 and 2 from the Sokos shopping house to the Sammonkatu stop, where the Hop-on Hop-of tourist bus also stops.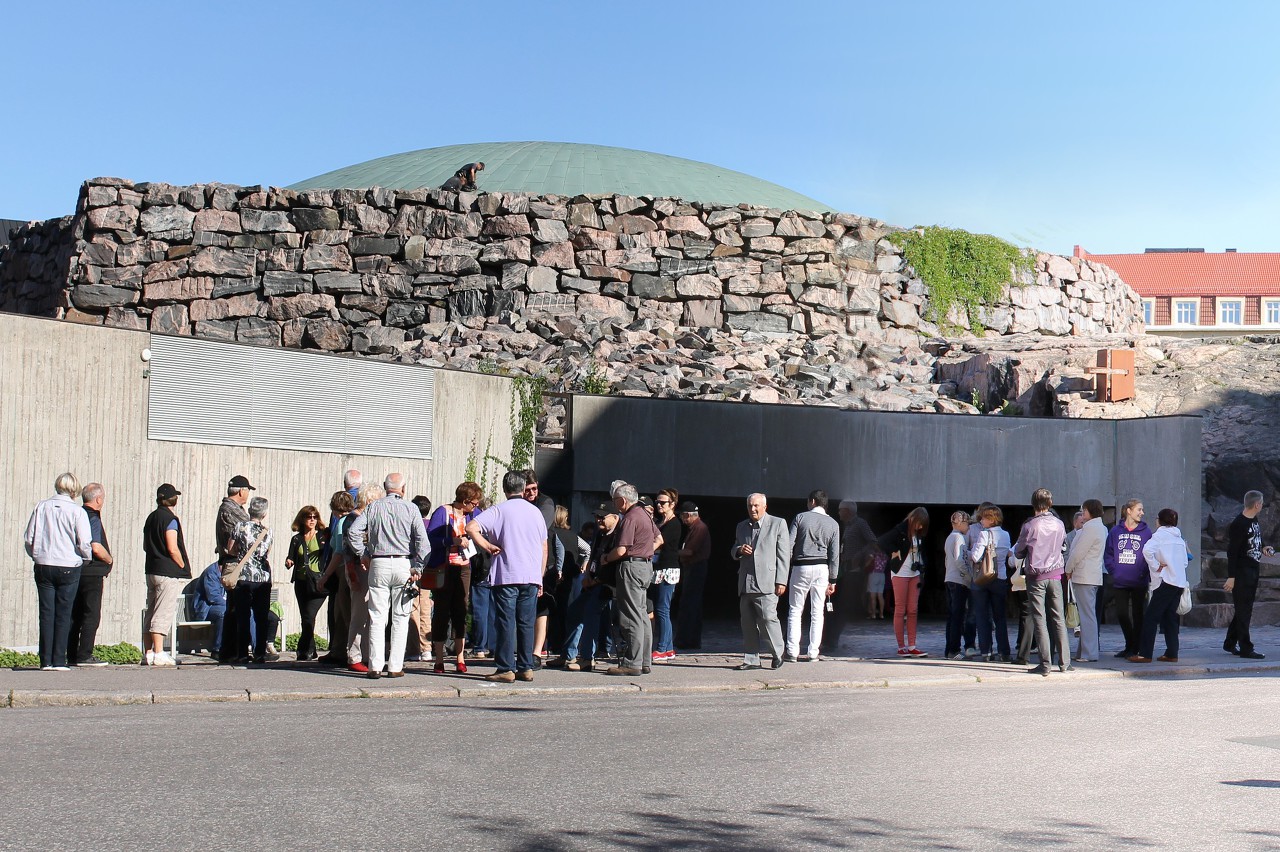 As you can see, the name fully corresponds to the architecture of the church, which is carved into a natural rock ledge. The construction of a church on this site was planned back in the 30s. A competition was held, which was won by the project of J.S. Siren, but the construction was prevented by the war that began in 1939. In 1961, the municipality returned to this issue, a new project competition was held, which was won by the brothers Timo and Tuomo Suomalainen.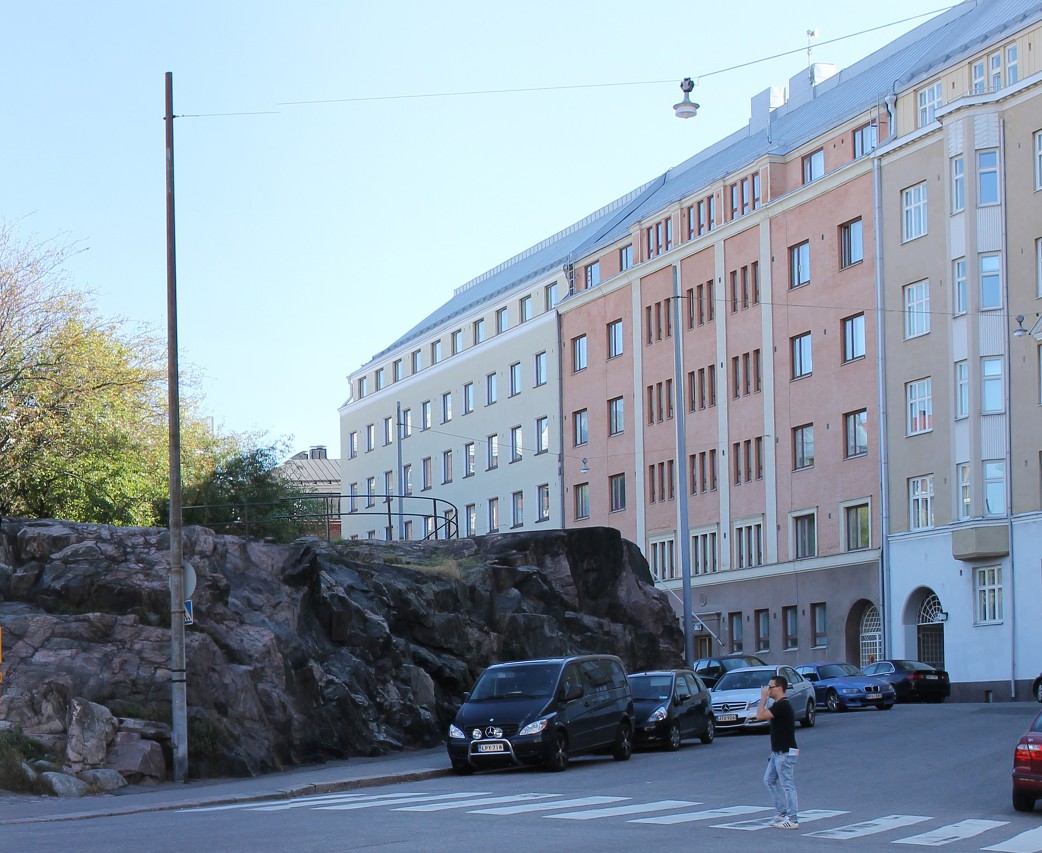 The concept of the architects was to preserve the pristine landscape of the square, so they proposed not to build a church on a rock, but to cut down a room for it in the thickness of the stone. The project was approved, but the cost of work on the excavation of the stone was considered too high and the architects had to reduce the internal volume of the church by about a quarter. Construction began in February 1968 and a year and a half later, in September 1969, the new church was consecrated.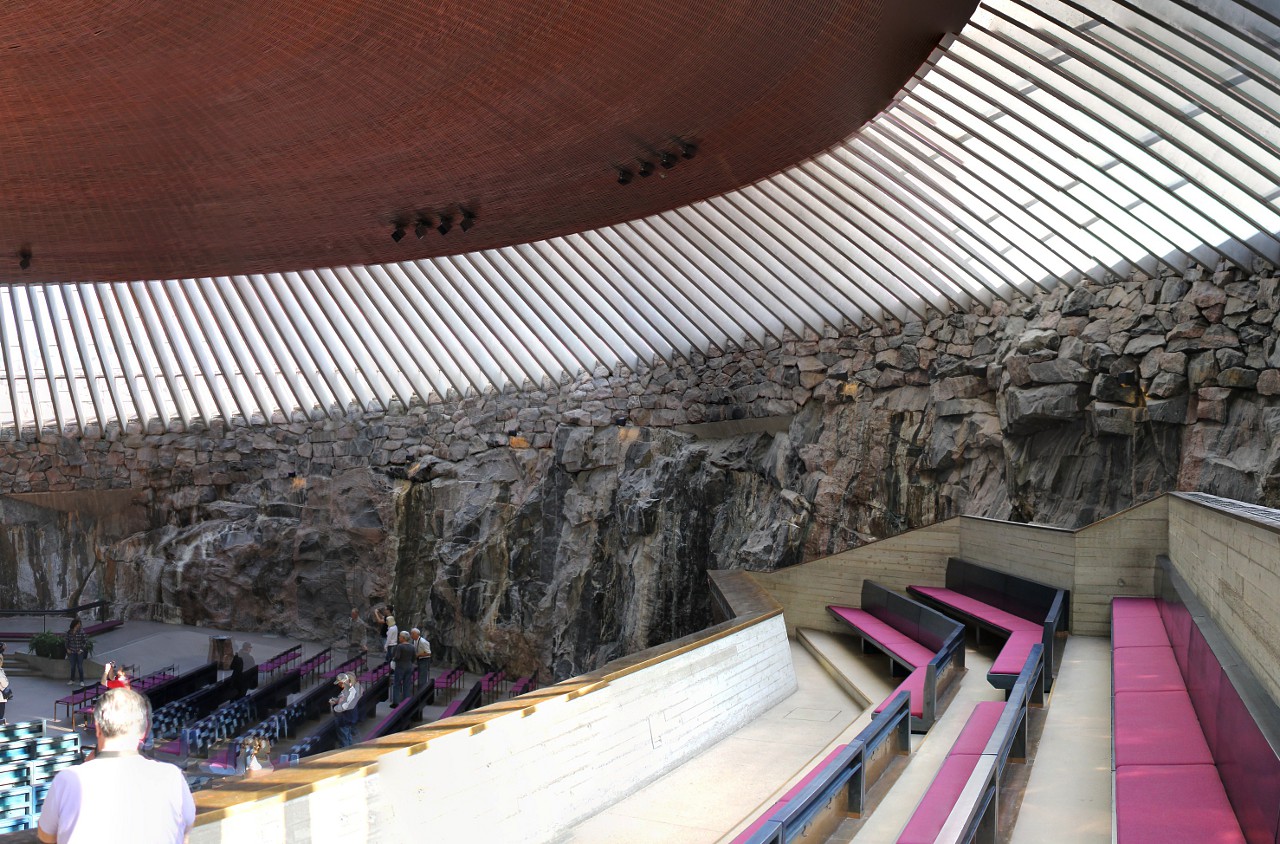 Most of the interior walls of the church are made of raw natural stone. The original project involved finishing the walls, but the conductor Paavo Berglund and the acoustician Mauri Parye proposed to leave the rock surface in its natural form.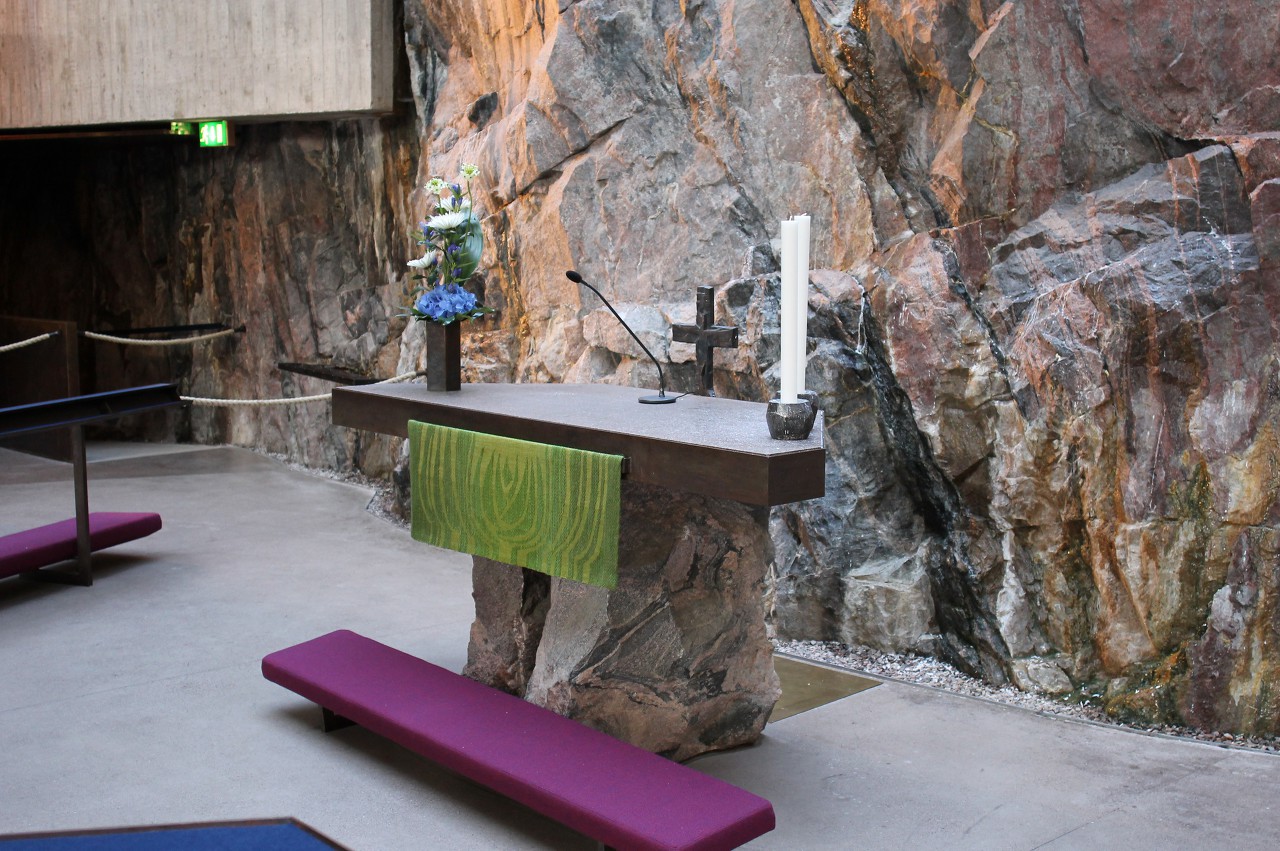 The irregularities of the walls and the structure of the stone create amazing acoustics in the hall, so the room was used for musical events.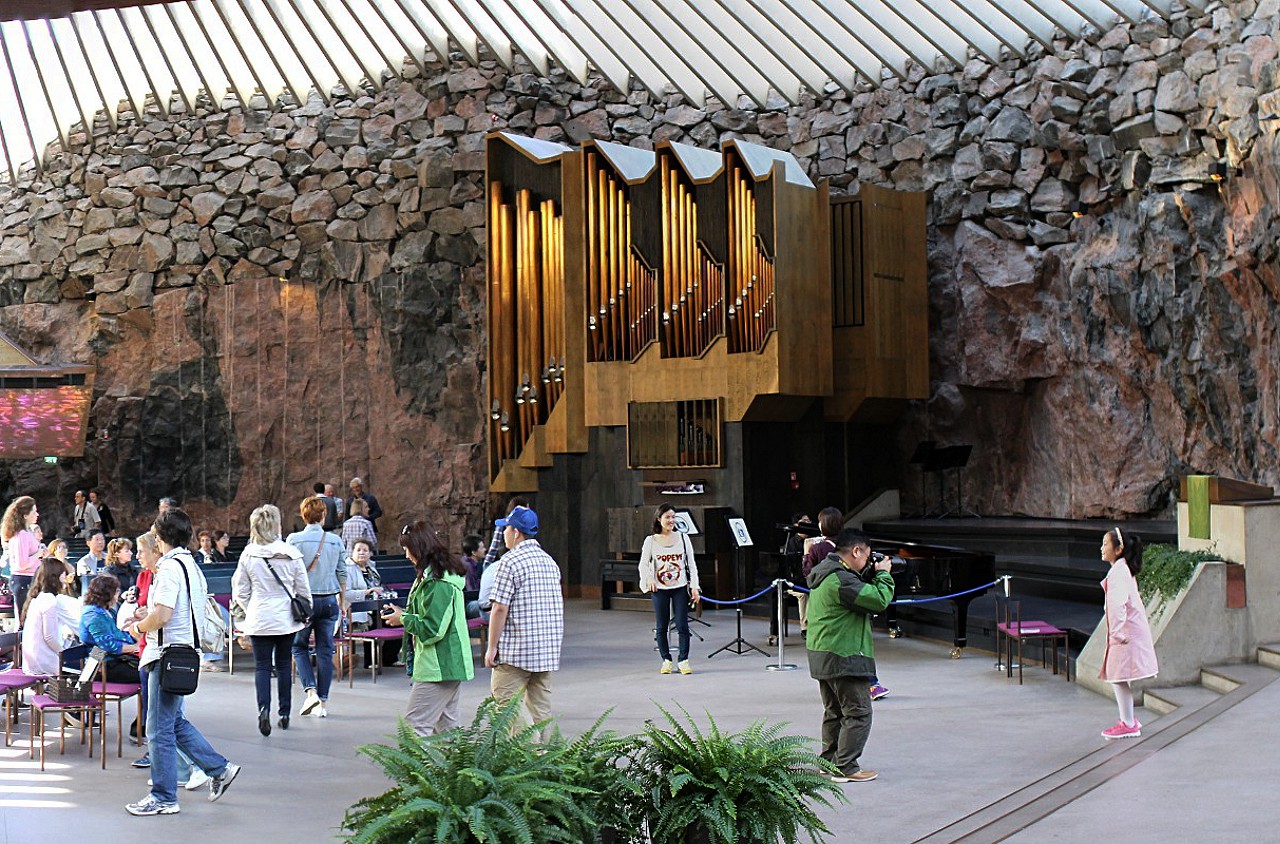 The dome-ceiling is decorated with twenty kilometers of copper wire laid in a spiral.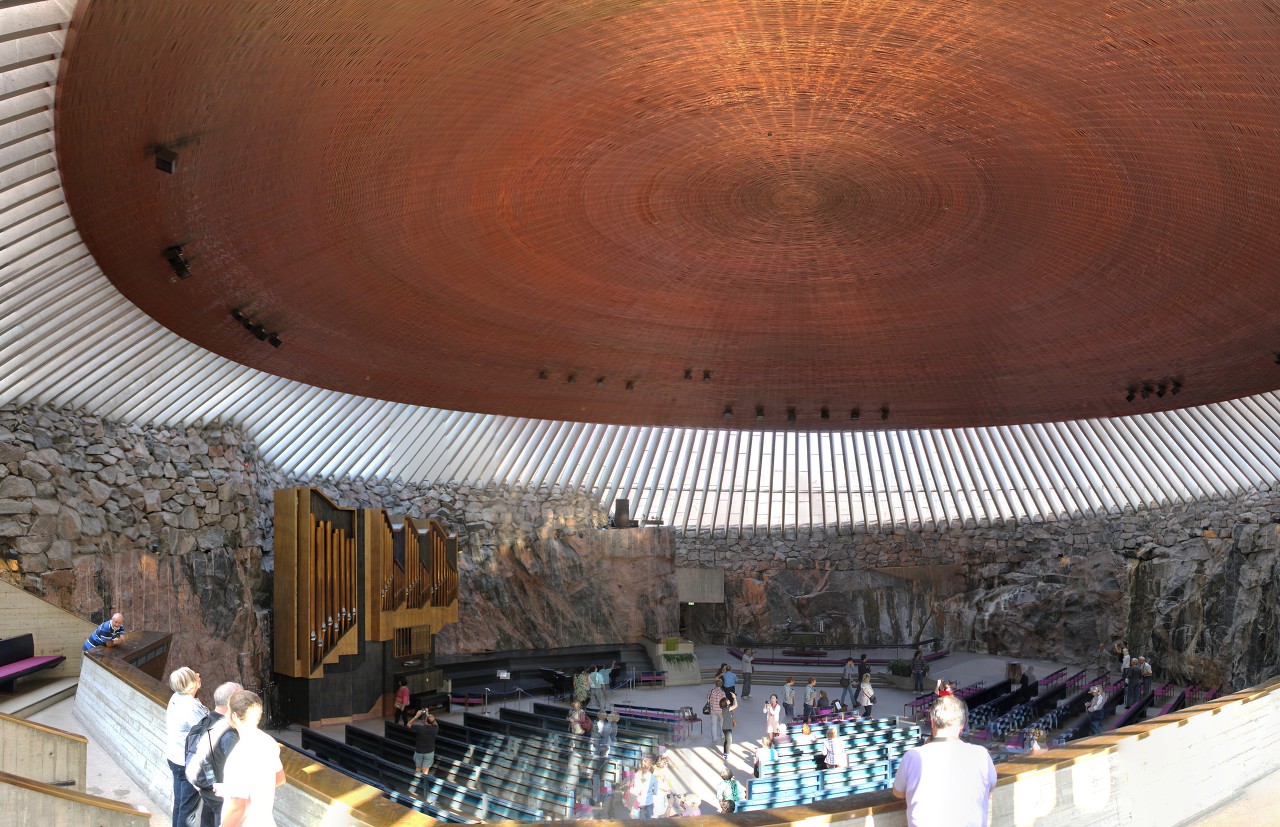 The balcony located above the portal is also lined with copper sheets.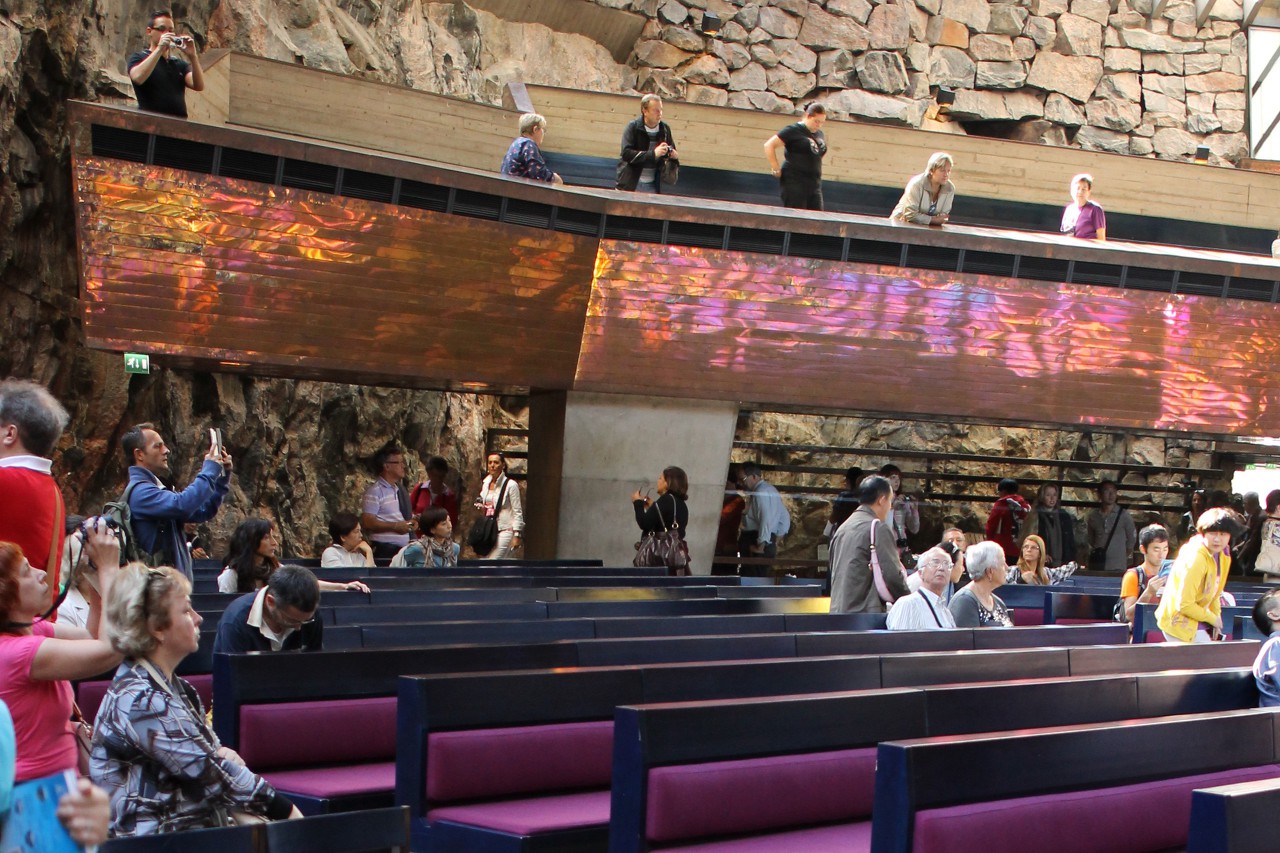 The ceiling is supported by numerous thin supports, the windows between them give good natural light.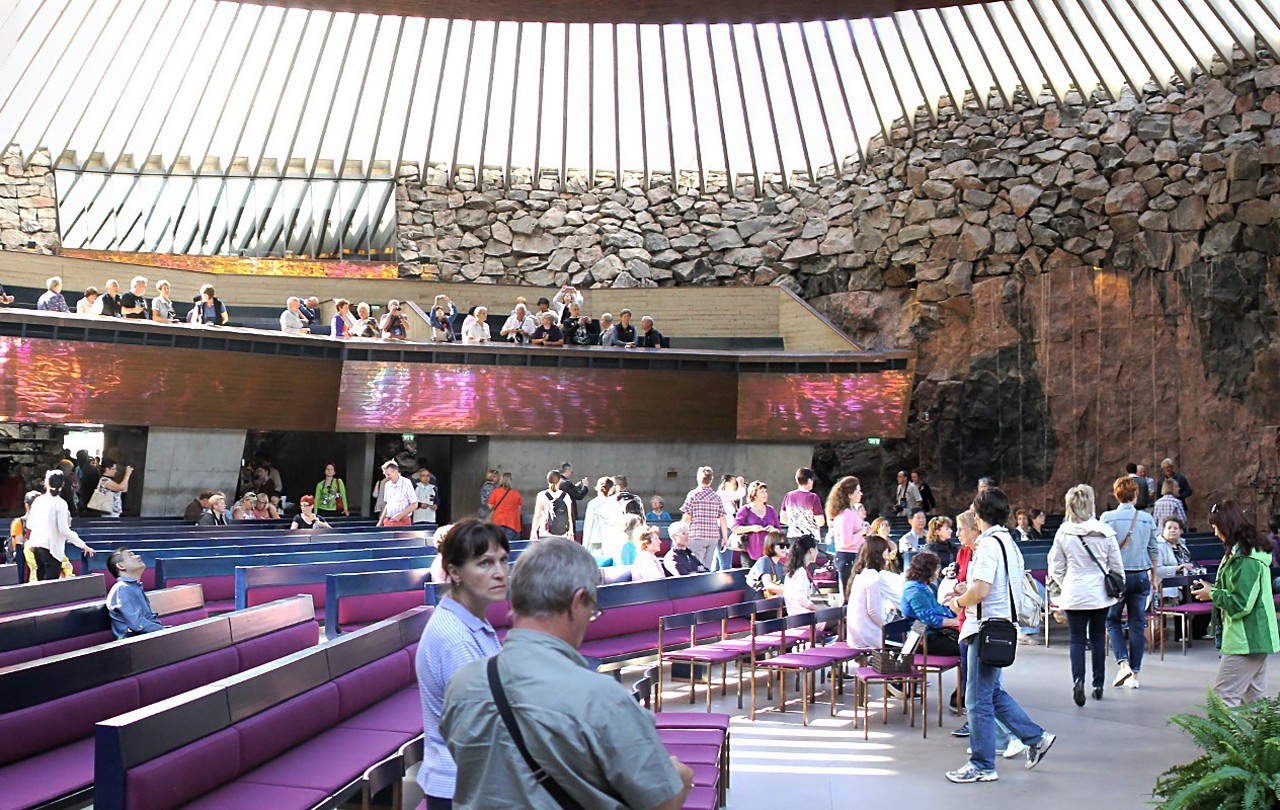 The organ, made by master Veikko Virtanen, despite its small size, has 4 manuals, 54 registers and 3001 pipes and excellent sound.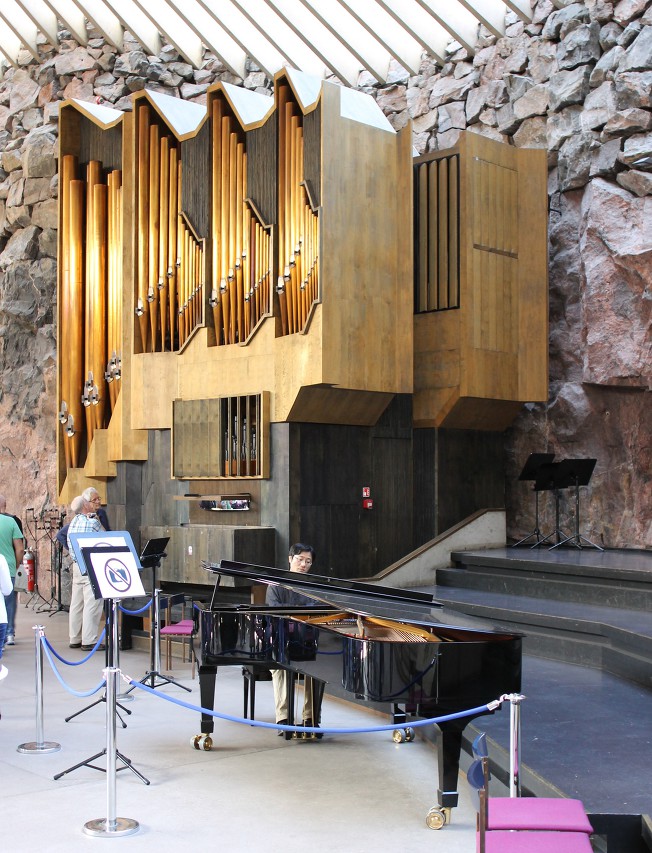 On June 29, 2006, the first mass in Finland in the Heavy Metal style was held in the church, when church hymns were performed to the accompaniment of heavy rock.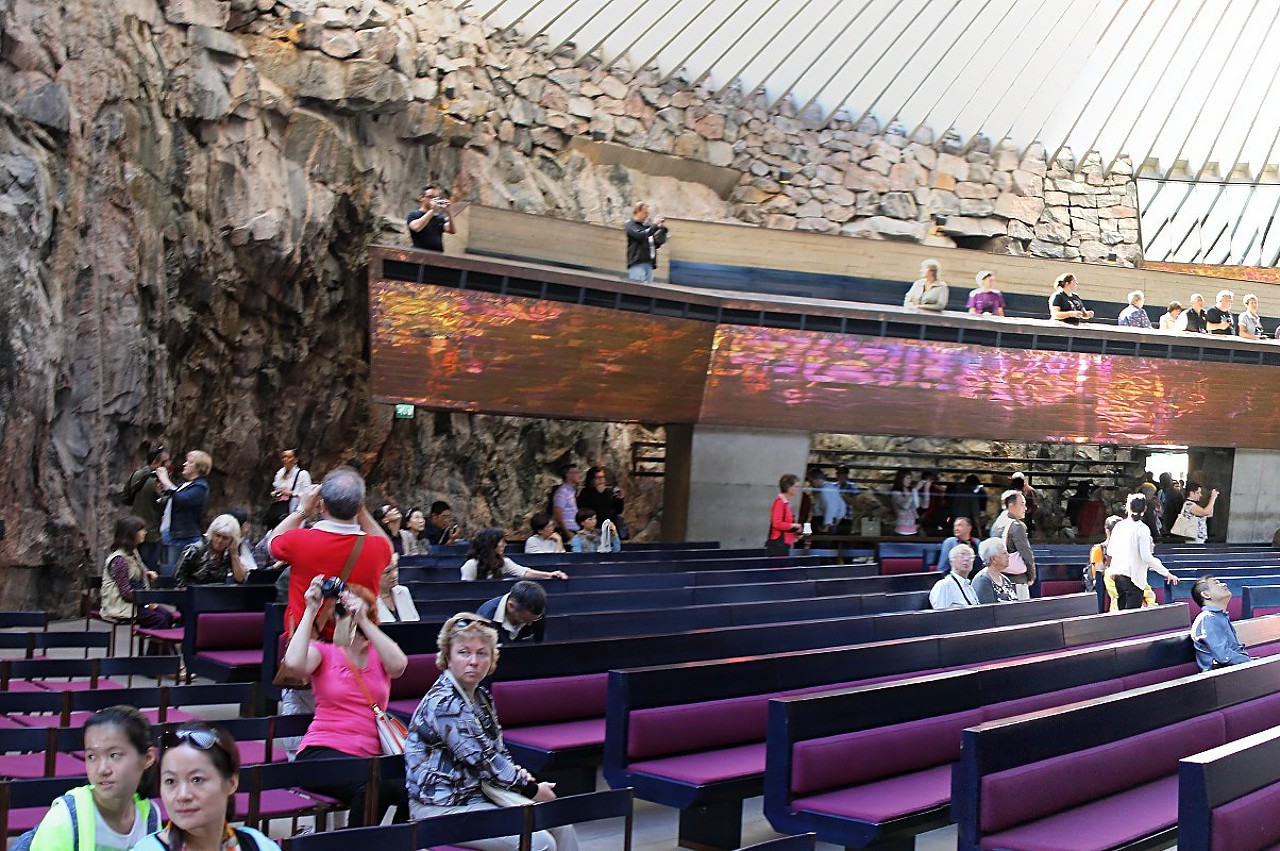 Unlike traditional churches, the Temppeliaukio church does not have domes with crosses, their role is performed by a small metal structure to the right of the portal. There are no bells either, the imitation of bell ringing, developed by Taneli Kuusisto, is created by loudspeakers located on the outer wall of the building.