Strøget, Pedestrian Shopping Street, Copenhagen
Kongens Nitorv square is connected to Rådhuspladsen by Strøget street (map). This is the most popular tourist destination in Copenhagen and one of the longest pedestrian shopping areas in Europe, with a length of 1.1 kilometers. The history of the pedestrian zone began in the 50s, when part of the Strøget began to block the movement of cars during the Christmas holidays. The idea of creating a pedestrian zone in the historical center came from Alfred Wassard under the impression of the streets he saw in German cities, where after the war this was practiced everywhere. When he became mayor of Copenhagen in 1962, he began to actively promote this idea, but met with fierce resistance. The pedestrian zone was opposed by the shopping lobby, which represented the interests of the owners of numerous stores in the Strøget area, who were afraid of losing some of their motorist customers. The case was so serious that Vassard even received anonymous death threats. As a result, a compromise was found - to close the street as an experiment from November 1962 to January 1964. A year later, everything fell into place - mass trade, located at the Eastern end of the street, on Kongens Nitorv square, only increased sales, and expensive boutiques on Strøget itself received new customers from among tourists. A special profit from the initiative was received by public catering-restaurants and cafes immediately became popular not only among tourists, but also among local residents. Now up to 80 thousand people pass along the streets of Strøget on a summer day, at other times-about 50 thousand.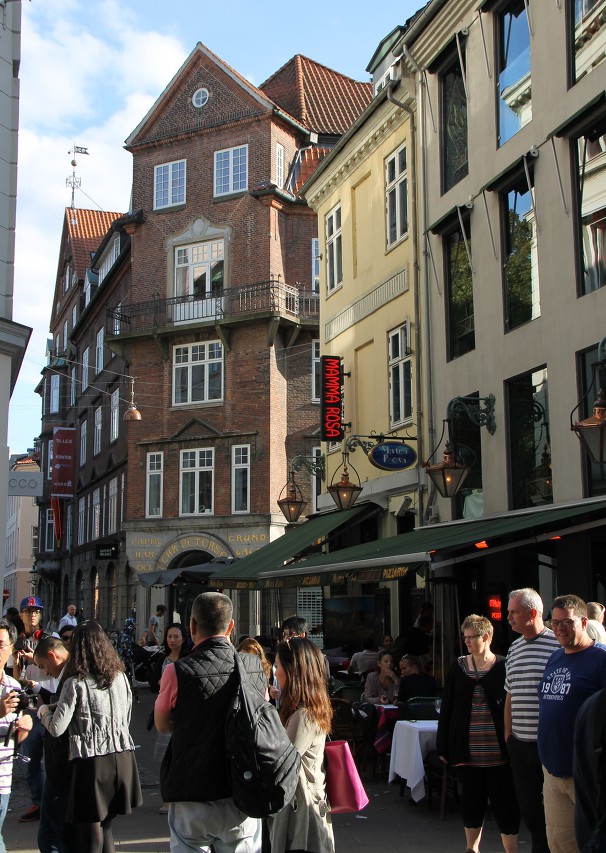 At the portal of the third from Kongens Nitorv square, you can see the figure of the tallest man on earth, Robert Pershing Wadlow, his height reached 2 meters 72 centimeters. The famous Guinness World Records Museum is located here. you can visit it from Tuesday to Sunday from 11 am to 5 PM, the ticket price is 150 DKK.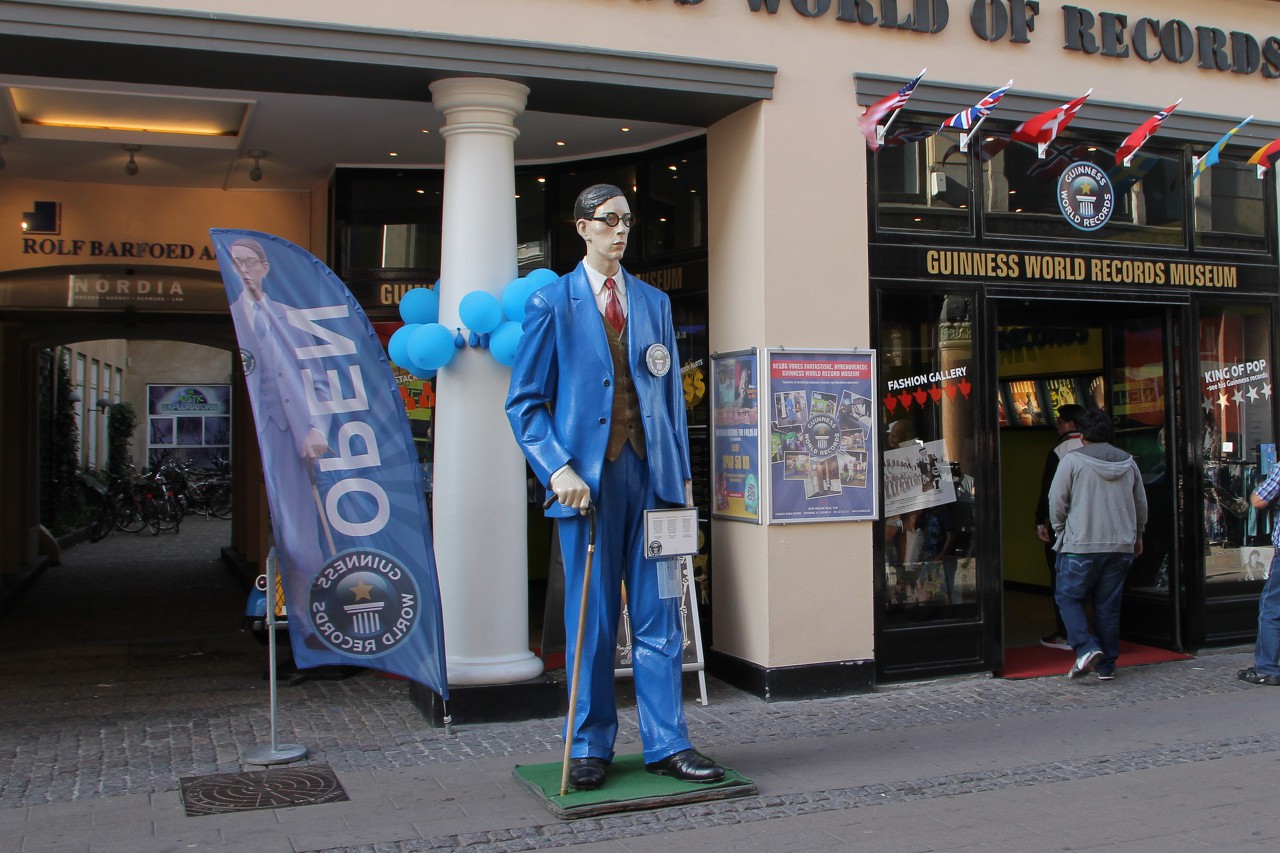 Further on is a large shopping center Berinkow garden, on the street there are also many shops of famous Danish and international brands: Zadig & Voltaire, Bang & Olufsen, Klarlund, Stenstrup Juveler, H&M, and others.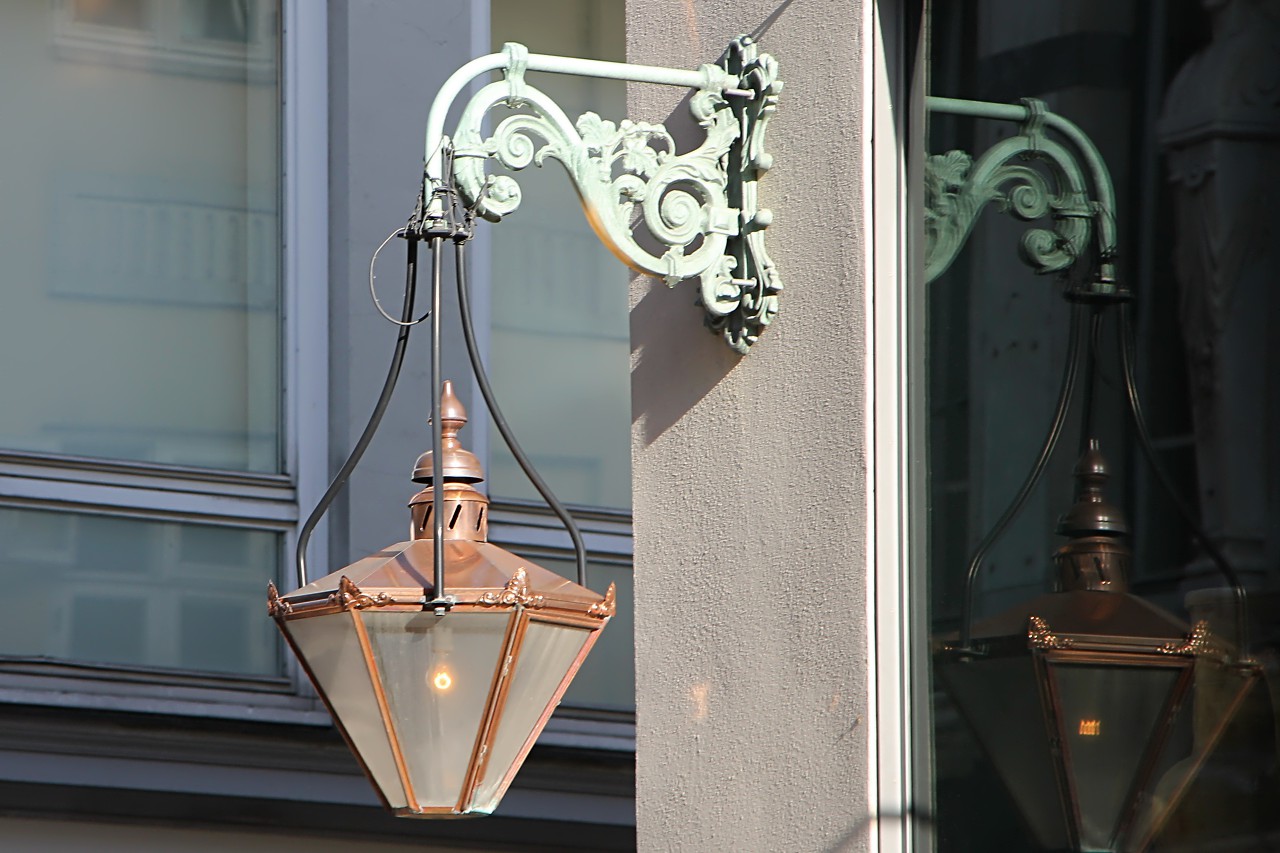 The tower of the St. Nicholas church (Sankt Nikolaj Kirke), located on the next street, rises above the roofs. The church was built in the 16th century, burned down in the 18th century and restored in 1909 at the expense of Carlsberg brewery founder Karl Jacobsen. The church now houses the center for contemporary art in (Kunsthallen Nikolaj), and the tower has a viewing platform.