The Stork Fountain, Copenhagen
The main attraction of the square Amager is the Fountain of Storks (Storkespringvandet map), opened in honor of the silver wedding of Frederick VIII and crown Princess Louise in 1894.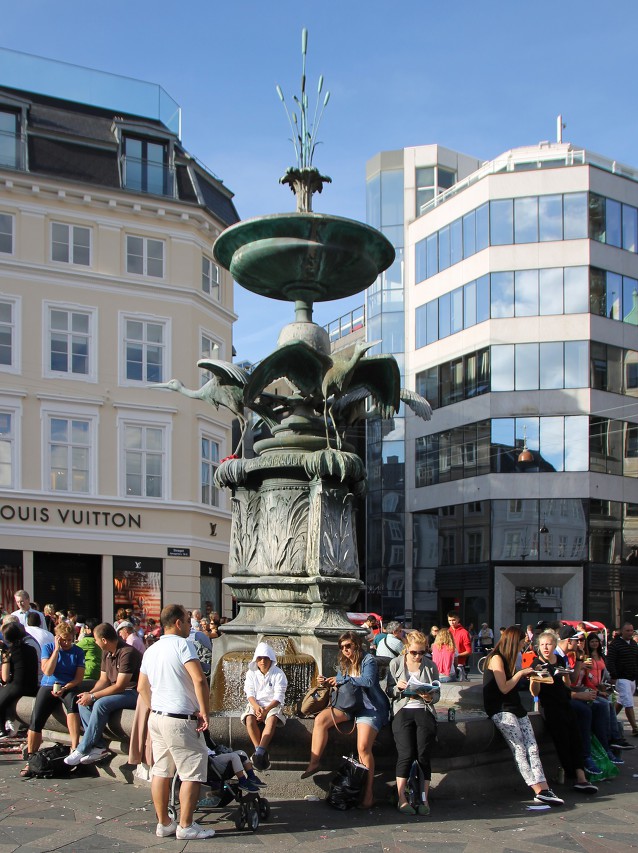 The fountain was initiated by the Copenhagen improvement Society, which announced an architectural competition in 1888. One of the projects presented was the "dragon Fountain", which was later installed on the town hall square, and this competition was won by Edward Petersen and Vilhelm Bissen.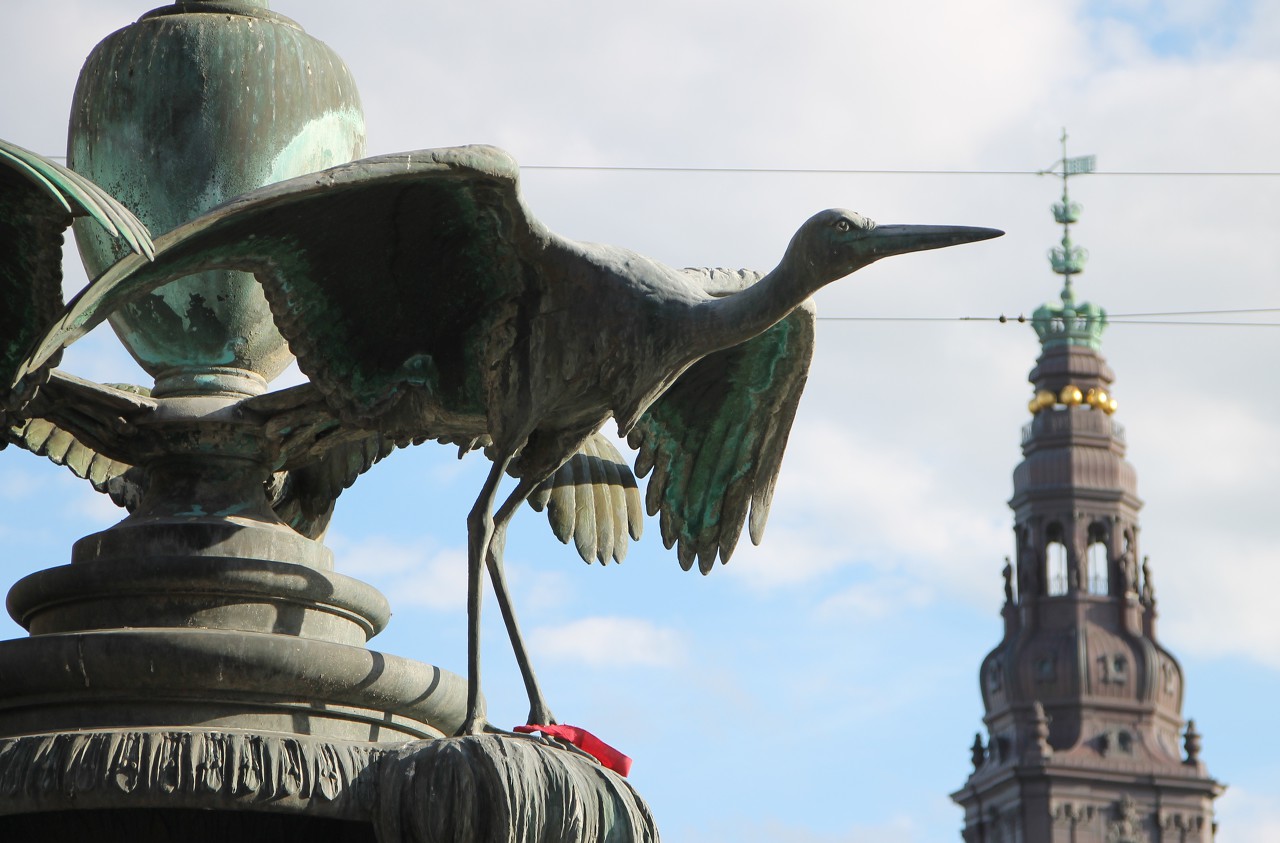 The fountain depicts three birds, according to the authors it was herons, as evidenced by the bas-reliefs of the fountain, depicting aquatic vegetation and frogs. However, the Danish Ornithological society stated that these birds are not herons, but storks.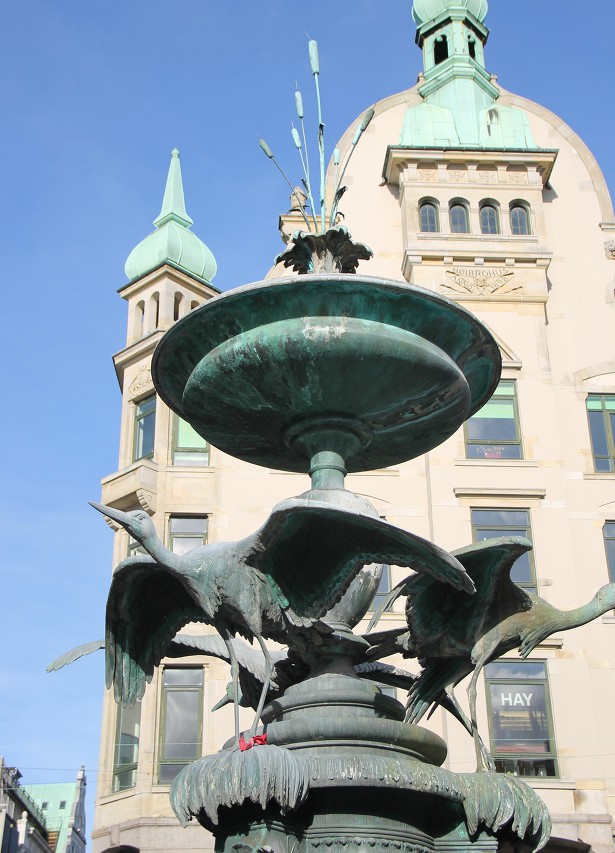 In 2009, sociologist Anders Colding-Jørgensen from the University of Copenhagen, who studies social networks and their impact on society, experimentally launched a rumor on the Internet that the fountain was going to be demolished, and created a protest group on Facebook. During the week, the group was joined by more than 10 thousand opponents of the demolition of the monument, and 2 weeks later there were 27 thousand of them.