Mansion of Moltke, Copenhagen
Opposite the Odd Fellow Mansion is the Moltkes Palæ (on the map), named after Adam Wilhelm Moltke, Denmark's first prime minister after the country's constitutional monarchy, acquired the house in 1842. The building was built in the Baroque style in the 1680s by the architect Ernst Brandenburger for Ulrik Frederik Gyldenløve, the illegitimate son of King Frederick III. In 1762, the house passed into the possession of the Danneskiold-Laurvigen count family. During this period, the mansion became the center of a scandal when Count Christian Konrad Laurvigen kidnapped and hid in the house a young Norwegian actress Mette Marie Rose (Mette Marie Rose), who refused him in return. King Frederick V took drastic measures-imposed a fine of 10 thousand rigstallers on the loving count, after which he banished him to the Norwegian estate, obliging him to pay the girl an annual rent.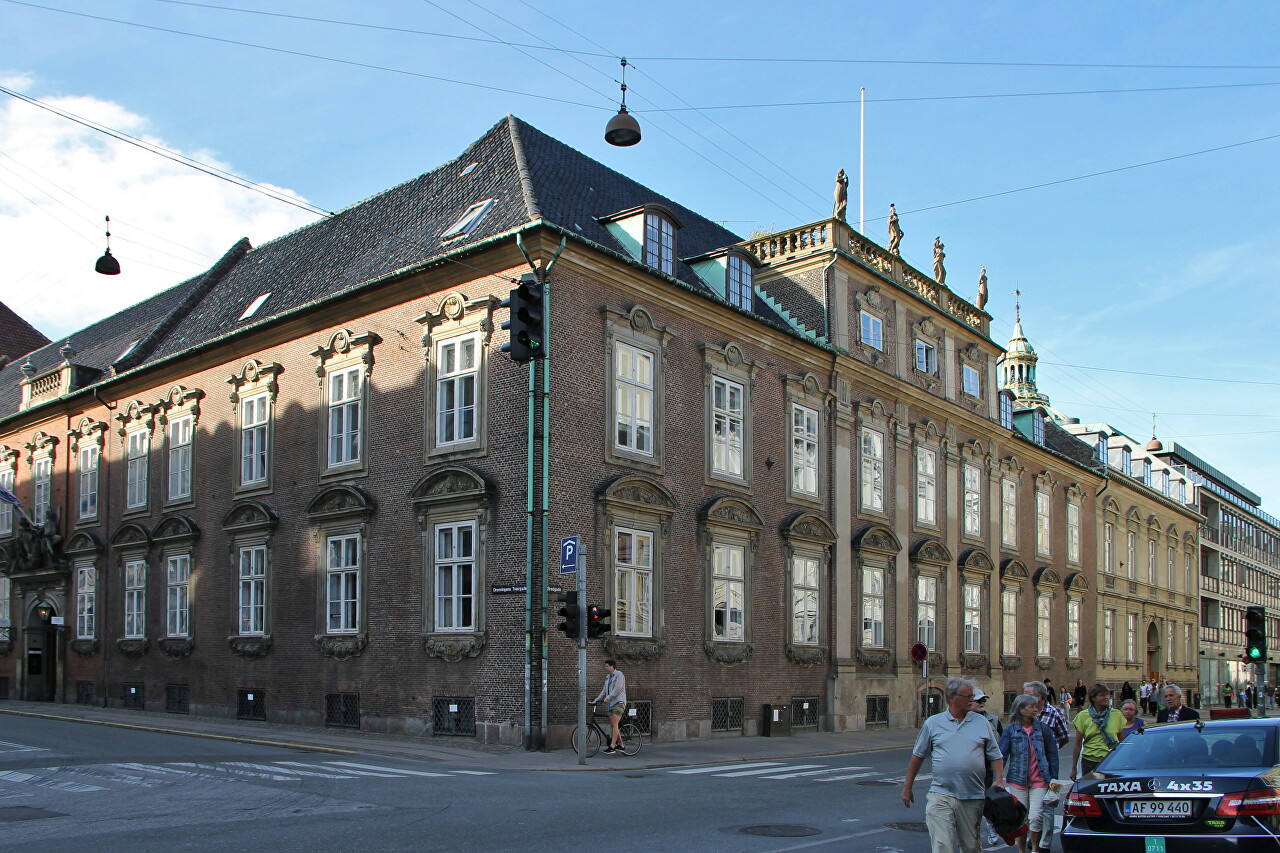 The scandalous count died in 1783 and the mansion was purchased by the wealthy shipowner Frederick Konink, who lived here from 1784 to 1793 and carried out an expensive renovation of the interiors. After the Christiansborg Palace fire in 1794, the royal family moved to Amalinborg, and the mansion was bought by the dowager Queen Juliana Maria, wife of the late Frederick V. After the queen's death, the mansion was bought by a wealthy German merchant, Konstantin Brun, a part-time royal official who oversaw relations with the Danish West Indies, which effectively became his personal trading empire. His wife was the writer Friederike Brun, who arranged a salon in the house, regularly visited by famous Danish artists and writers.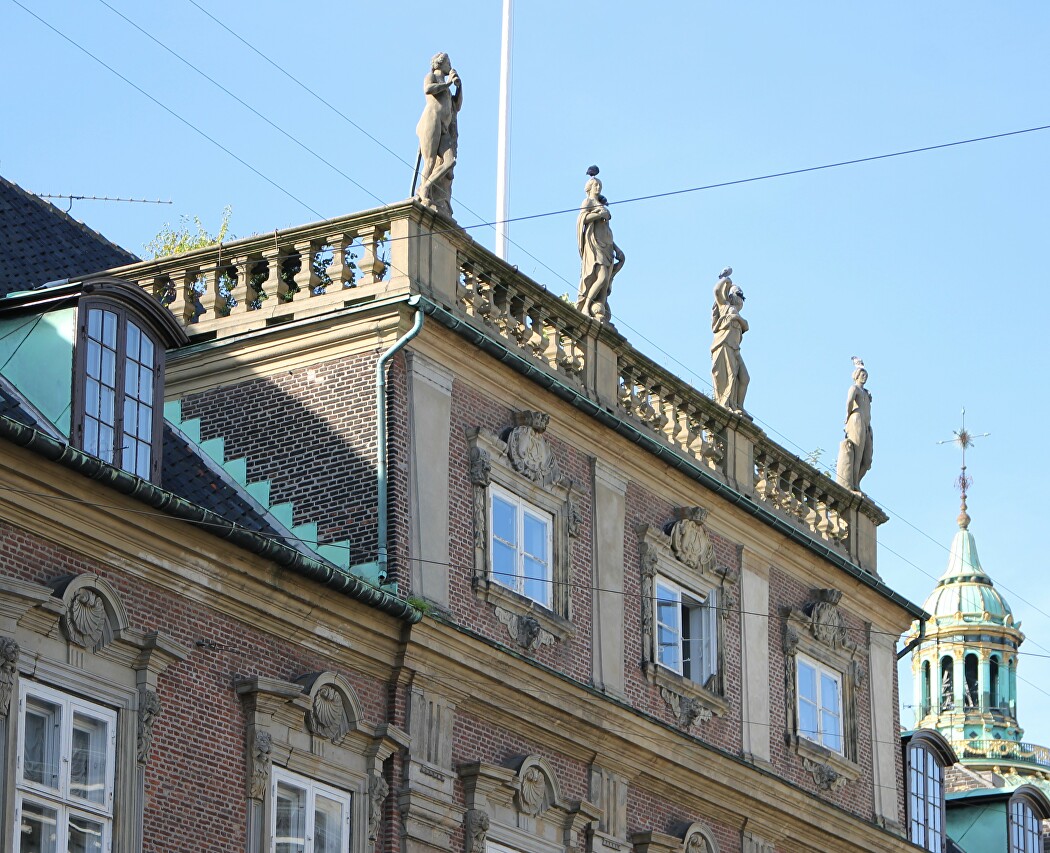 In 1836, after the death of the owners, the mansion was purchased by Heinrich Lutthans, a lieutenant colonel of the Guard, who continued the tradition and hosted artists in the house. One of the regular guests, the poet Christian Winter, eventually married the colonel's eldest daughter. After Lutthans ' death, the owner of the house was Adam Wilhelm Moltke, a large landowner who became Prime Minister of Denmark in 1848, who moved his family to Copenhagen from the Bregentved estate. From 1878 to 1880, the mansion was expanded further into the quarter, housing a gallery for the extensive and valuable collection of art objects collected by Rod Moltke. The gallery was opened to the general public. In 1930, the Moltke family decided to return to their estate and the house was sold to the Guild of Artisans.