Peñíscola. Sunrise on North beach
Meanwhile, a bright solar segment appeared above the sea horizon, turning the sky and the crests of the waves red and gold.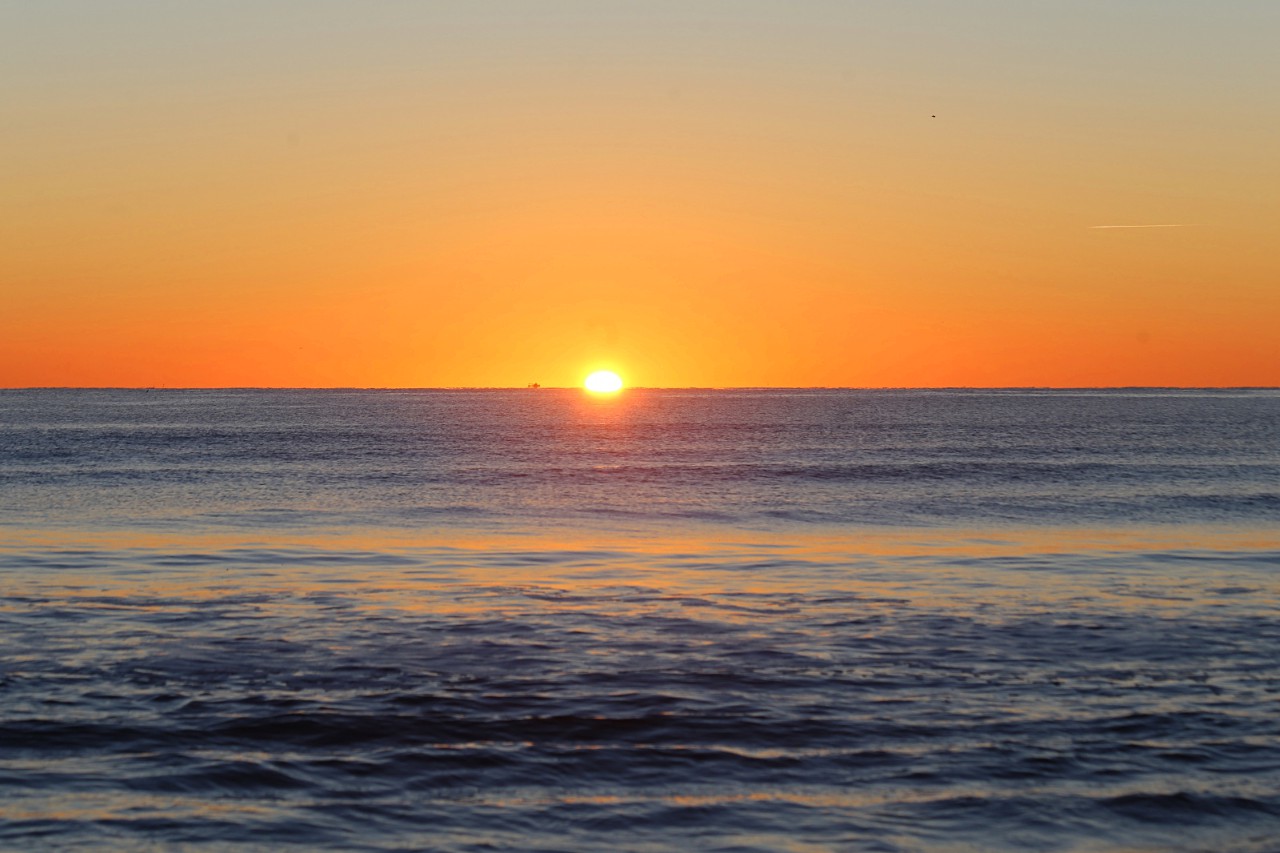 To the northeast, a crimson glow spread over the peaks of the Sierra de Montsiá.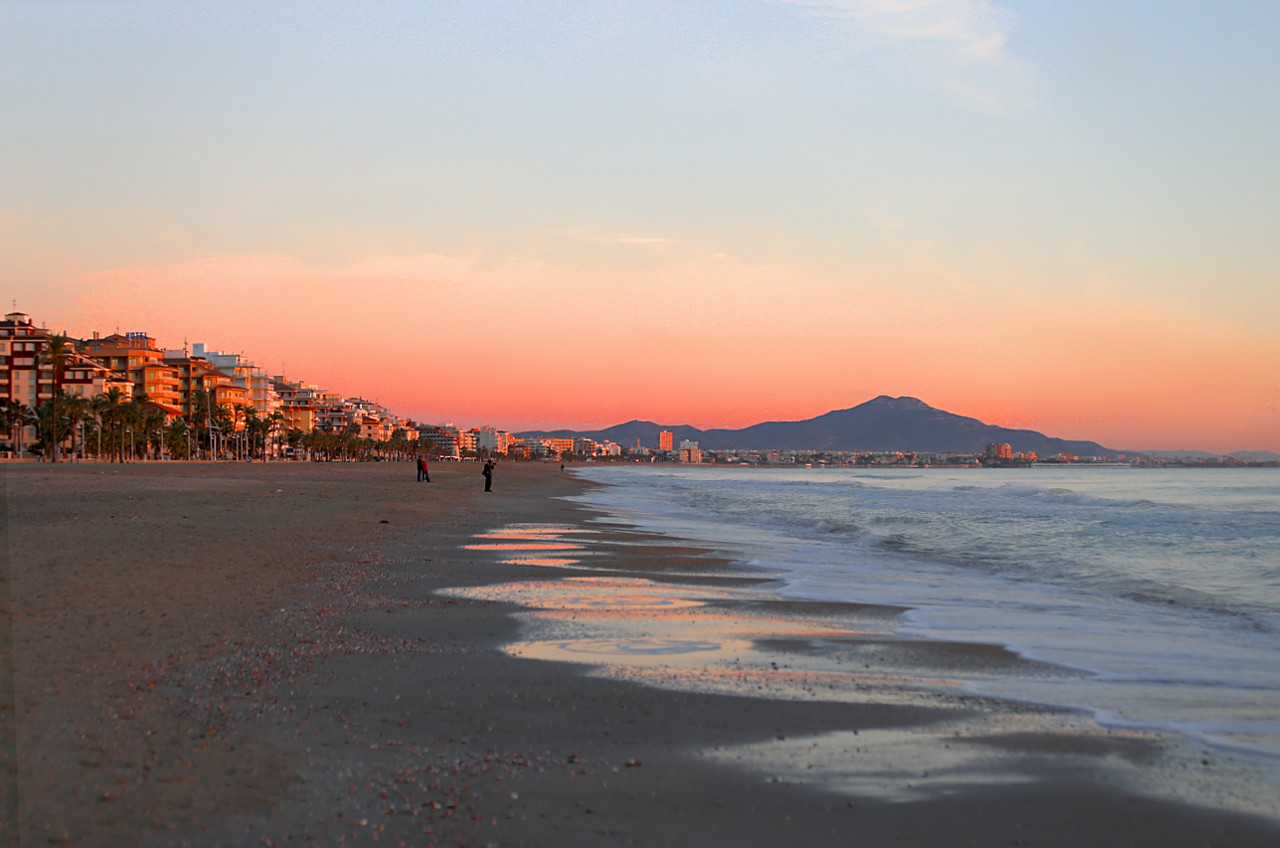 The beach, hotel buildings on the waterfront, palm trees have acquired a fantastic view.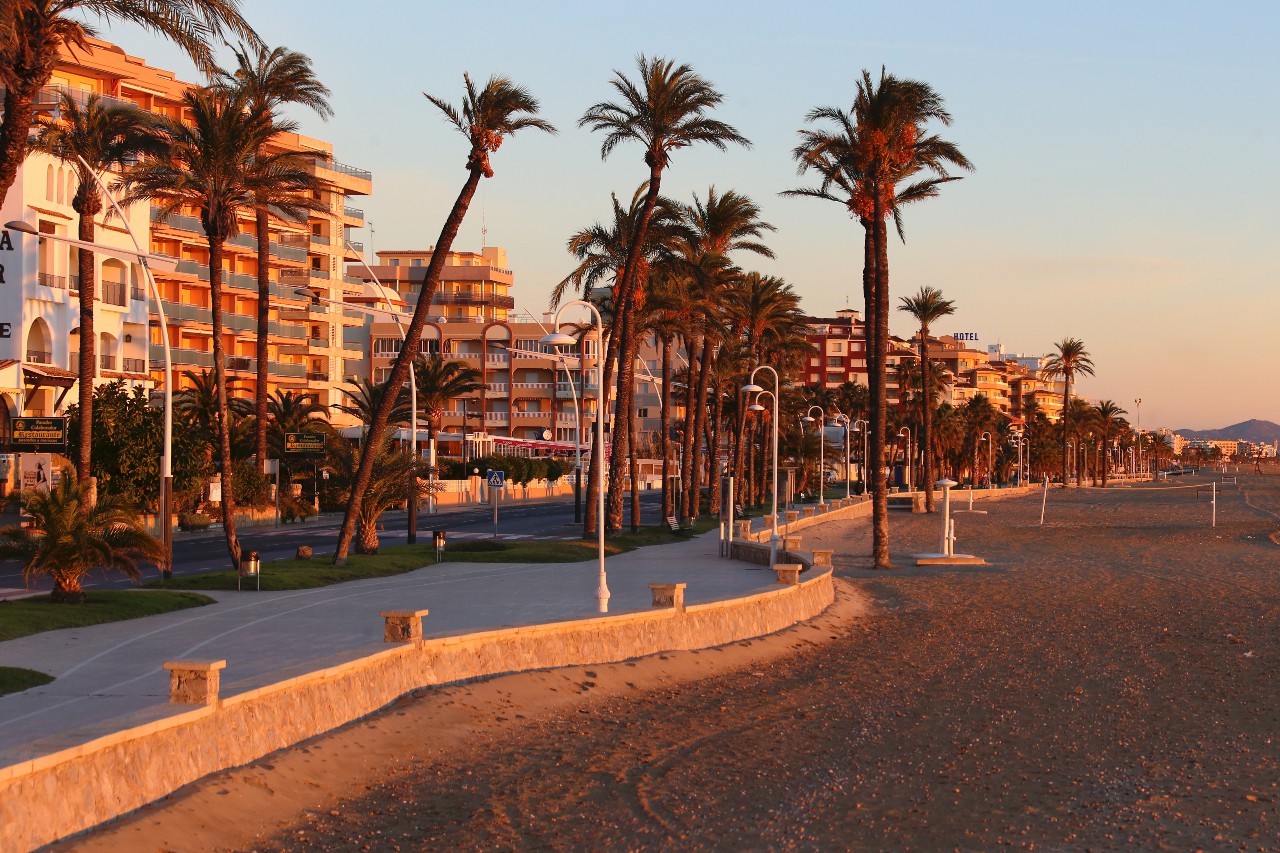 The beaches of Peniscola are considered the most famous on the Costa del Azahar ("Coast of oranges"). The Northern beach (Playa Norte) stretches for 4 kilometers, to the town of Benicarlo, and is marked with a blue flag - the highest sign of cleanliness. 320 Sunny days a year and small depths in the water contribute to a good warming of the water, so the bathing season here lasts longer than usual. Today is the penultimate day of the year, but the water temperature is about 17 degrees Celsius, and the day creates a complete impression that it is summer.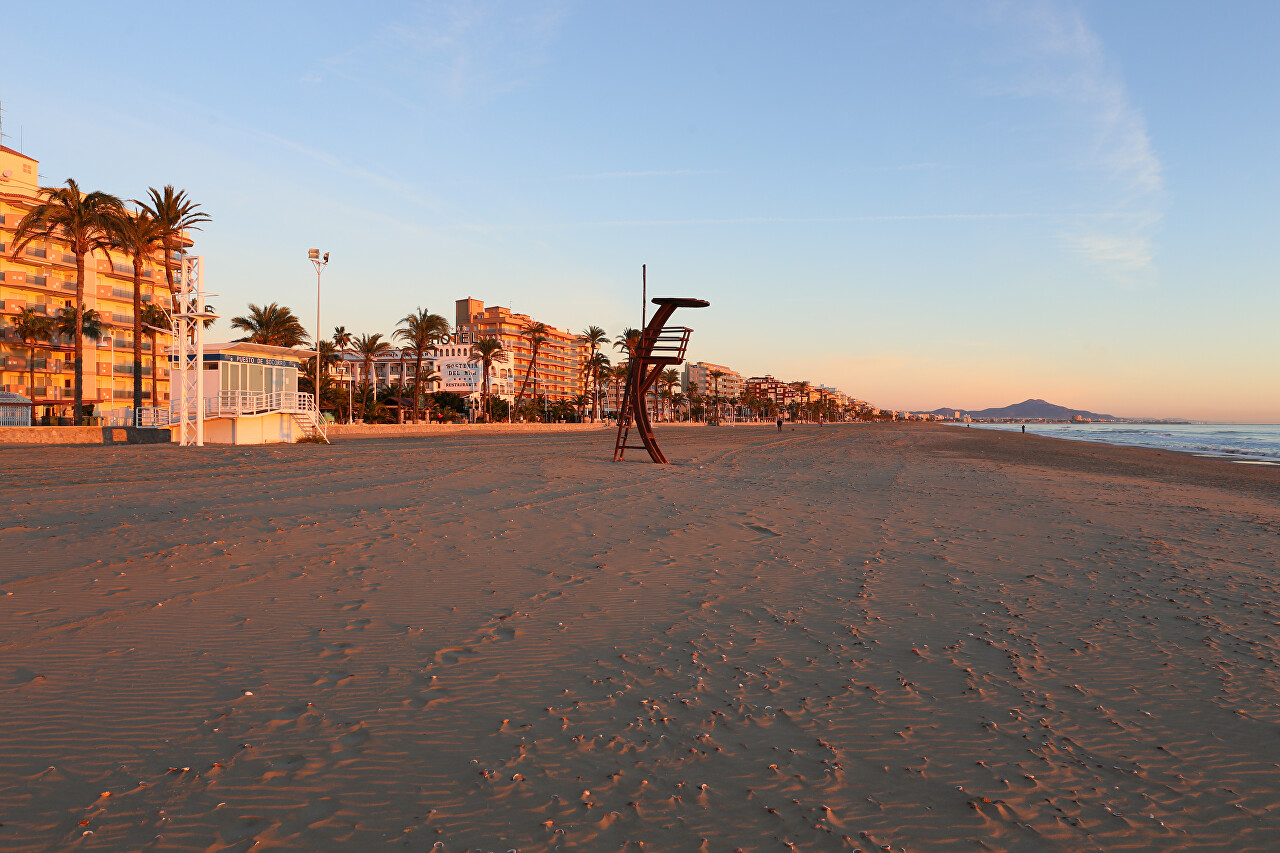 The average width of the coastal strip covered with surprisingly fine soft sand is 60-70 meters, but in some places it reaches hundreds. Access to the beaches of Peniscola, as in all of Spain, is free. You will only be charged for renting sun loungers, umbrellas and other beach accessories.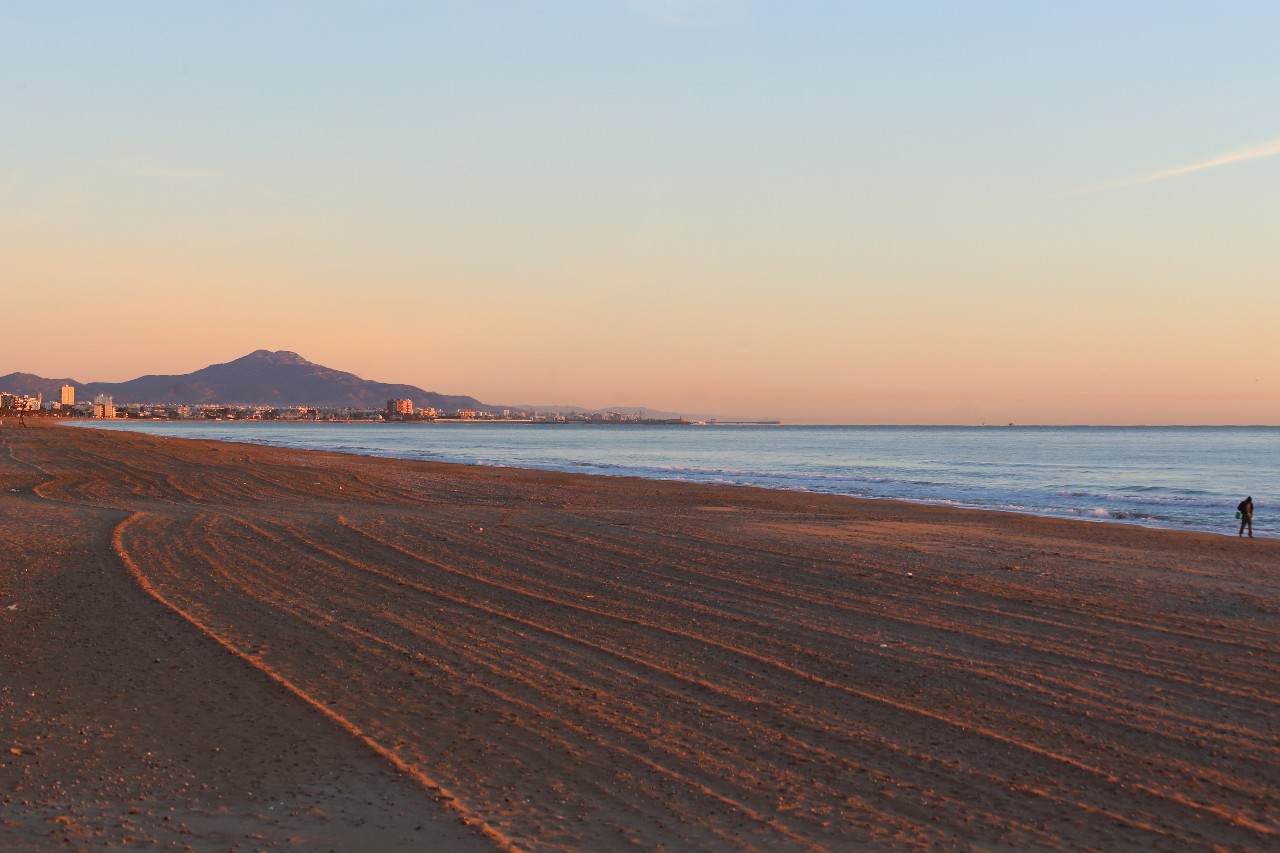 Walking along the beach three hundred meters, in front of the Papa Luna hotel, you can see the castle surrounded by biblical characters. It gives the impression that the monument is made of sand, and only by touching it, you can make sure that this masterpiece is made of concrete.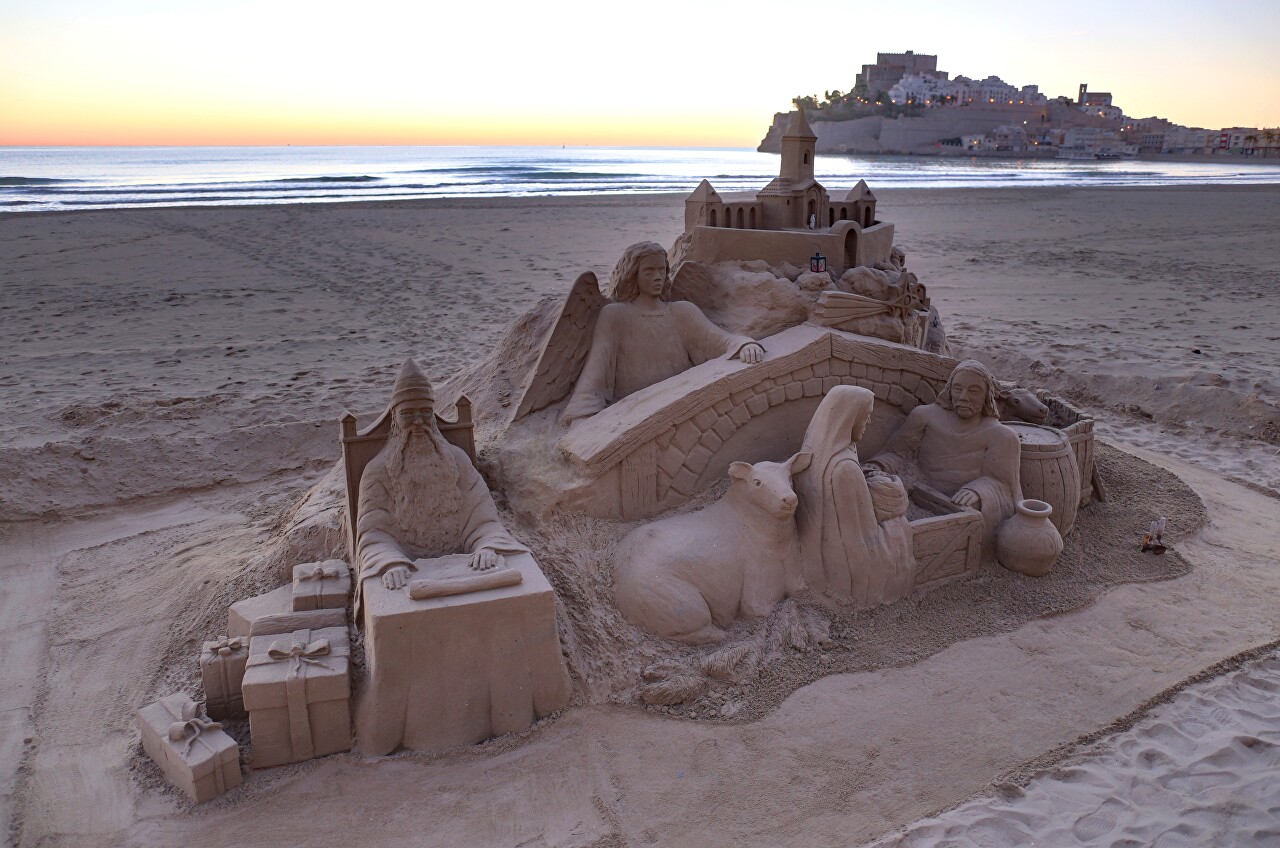 From here you can take a look at the entire fortress and its main attractions: the Castle of Papa Luna, in front of it the church of the Virgin Hermitana, on the right you can see the bell tower of the church of St. Mary.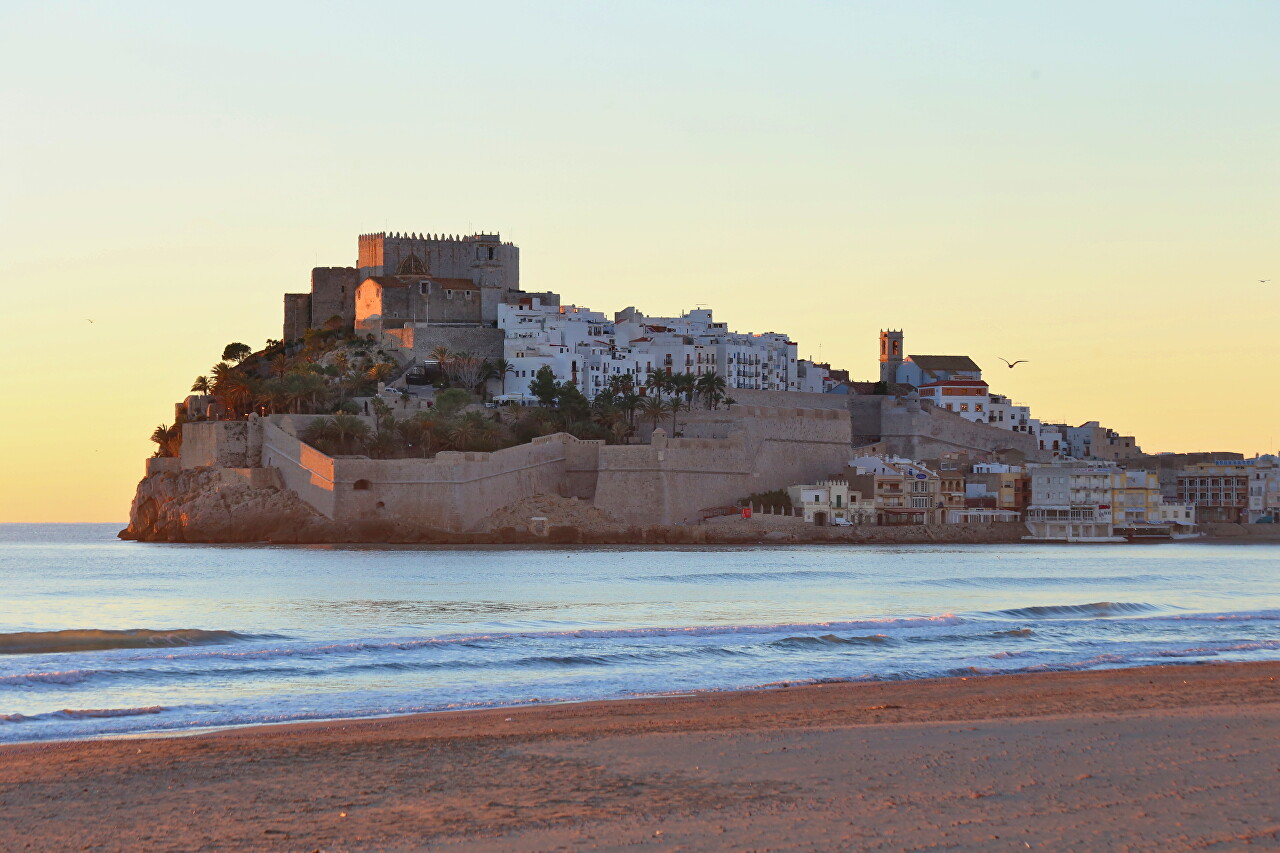 The sun has already risen high and shines through the trunks of the palms of the Artillery Park, the gold of dawn is gradually replaced by the azure of an absolutely clear sky.