Suchoy Su-20 Fighter-bomber Cocpit
In 1972, an export version of the Suchoy Su-17 fighter-bomber with variable wing sweep appeared, called the Su-20. Unlike the basic model, the aircraft had an older VHF radio station, and the armament included an R-3S air-to-air missile with a thermal homing head with appropriate equipment, 23-mm underwing gun mounts UPK-23 were installed, and the possibility of using various bombs and air-to-ground missiles was expanded.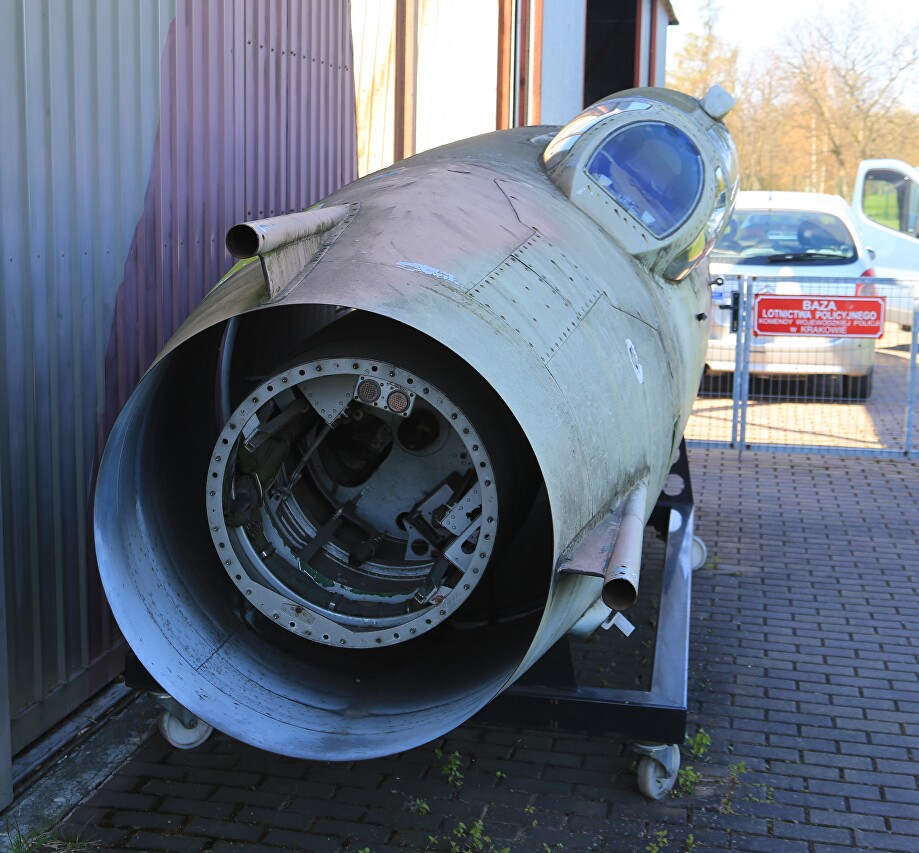 The Polish Air Force purchased 26 such aircraft, being the only operator of the Su-20 among the Warsaw Pact countries. They were part of the seventh Bomber and Reconnaissance Regiment and were based in Podwiz. Several aircraft already in Poland were equipped with cameras for aerial photography and received the unofficial name Su-20R. Near the wall of the hangar with an exhibition dedicated to the Cold War, you can see the nose of the SU-20 with the cockpit.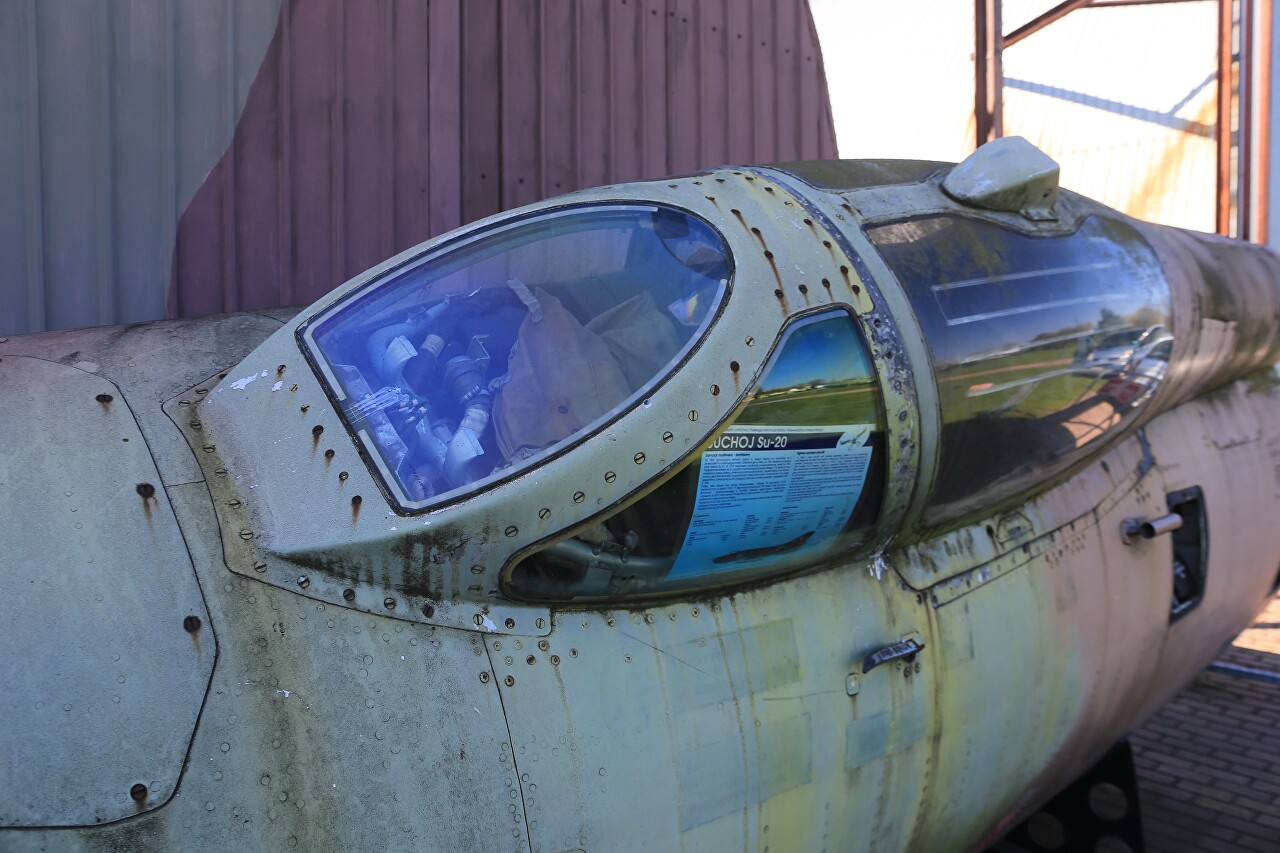 Looking into the cockpit, we see the KC4-S32 ejection seat, which in the event of an accident allowed you to eject not only in the air, but also on a run-up/run at speeds over 140-170 km/h.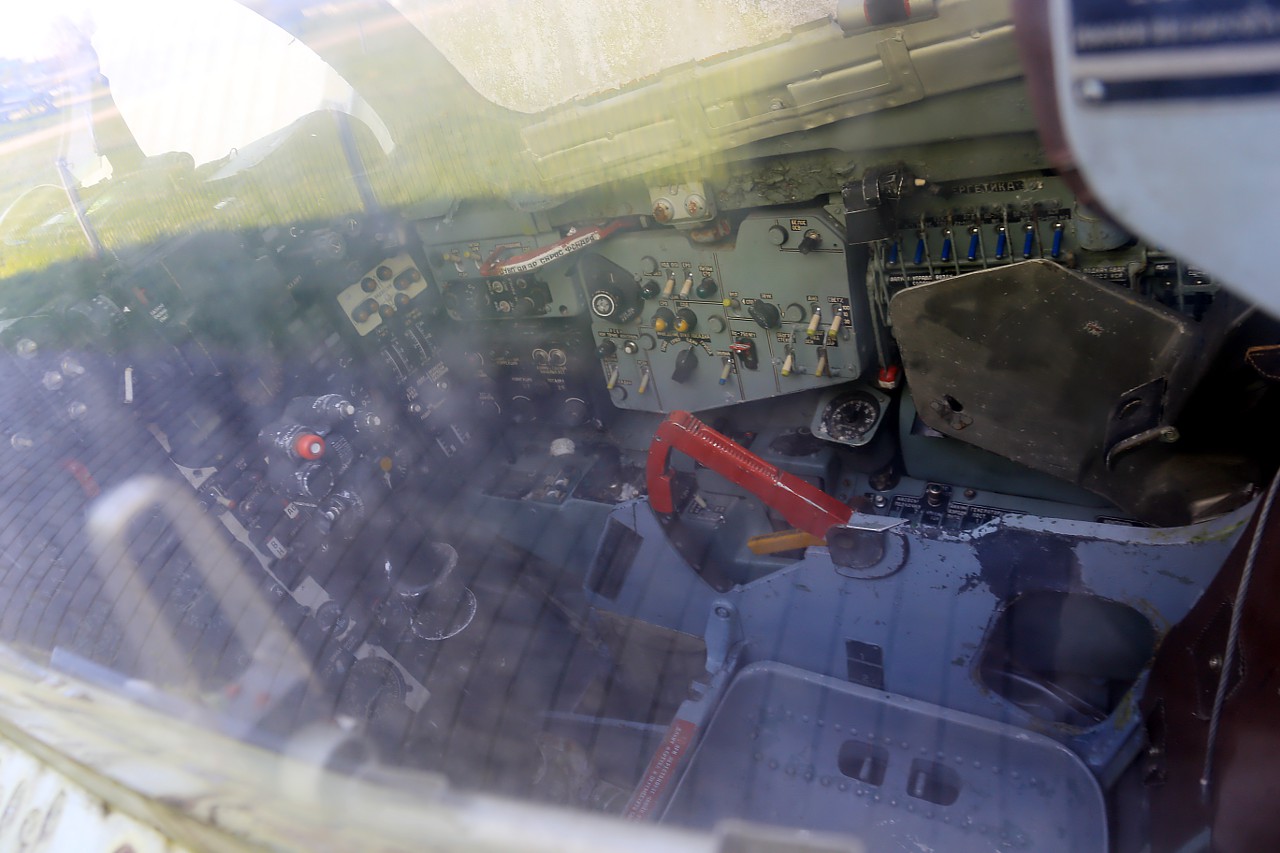 Signs with reminders on how to properly take a position before ejection and installations for the PPK-U (Semi-automatic Parachute Combined Unified) for automatic opening of the parachute at the desired height.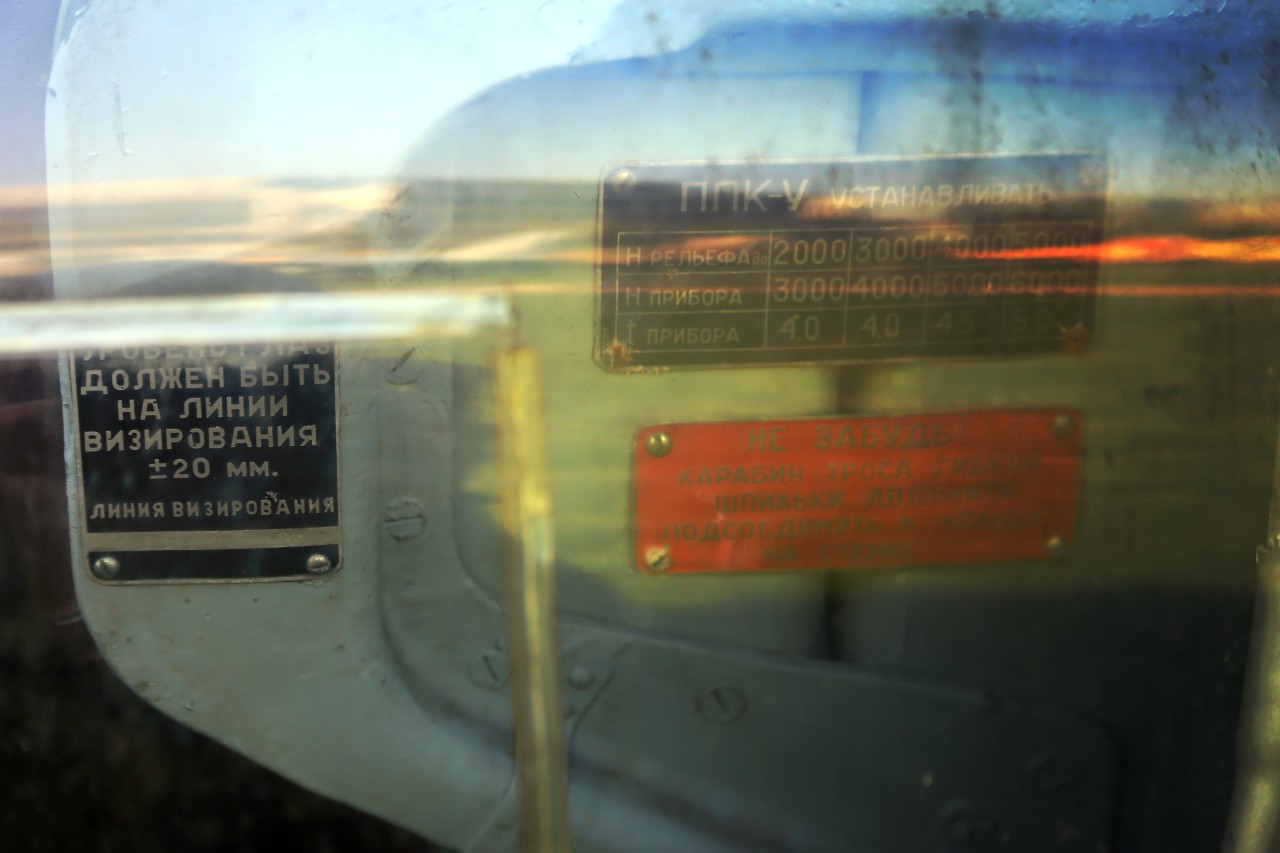 Dashboard on the right side of the cab. Here are the controls for lighting, air navigation lights, heated windows, radio answering machines of the "friend-foe" recognition system, and a radio-technical short-range navigation system.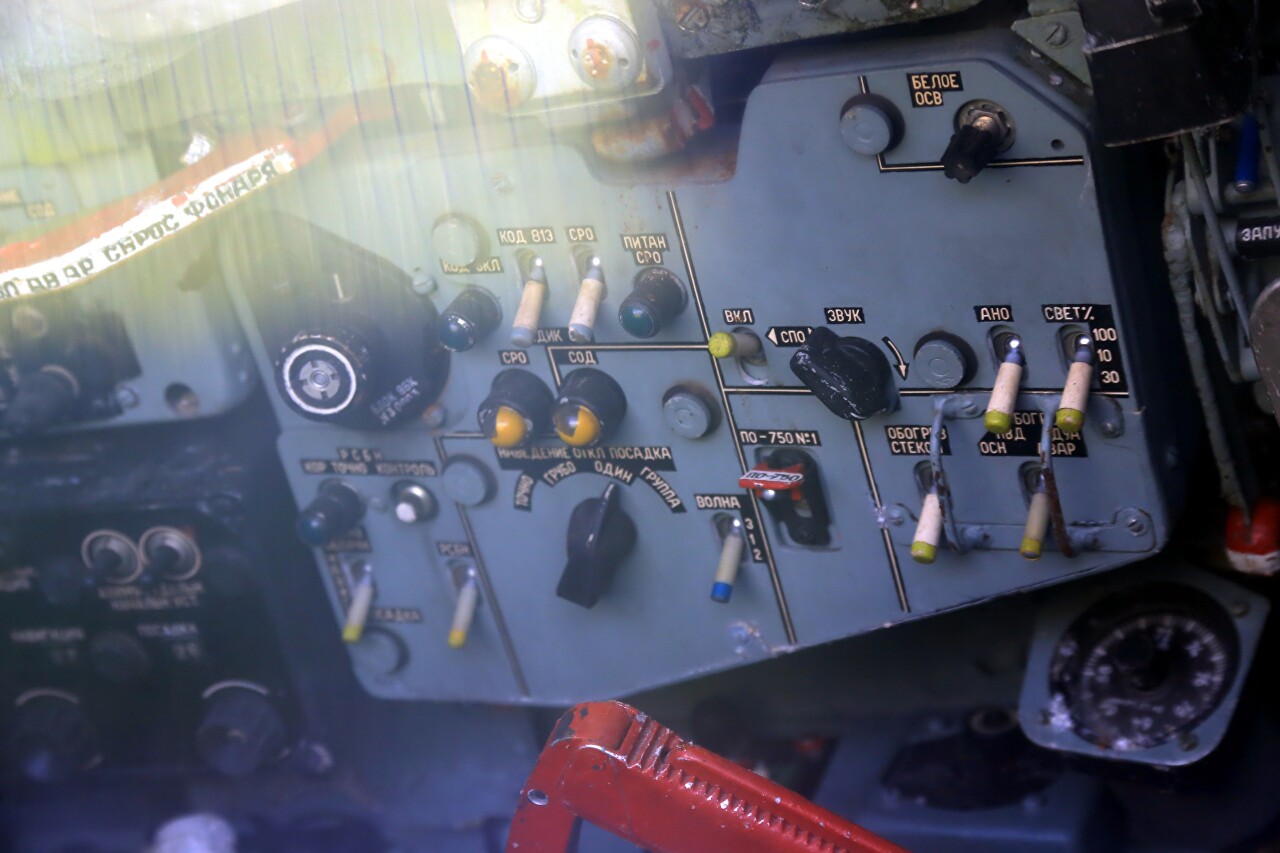 A control stick with buttons for controlling the firing of guns, launching rockets, and dropping bombs. The handle controls the aerodynamic rudders through hydraulic boosters and a special mechanism is used to simulate the load on the handle.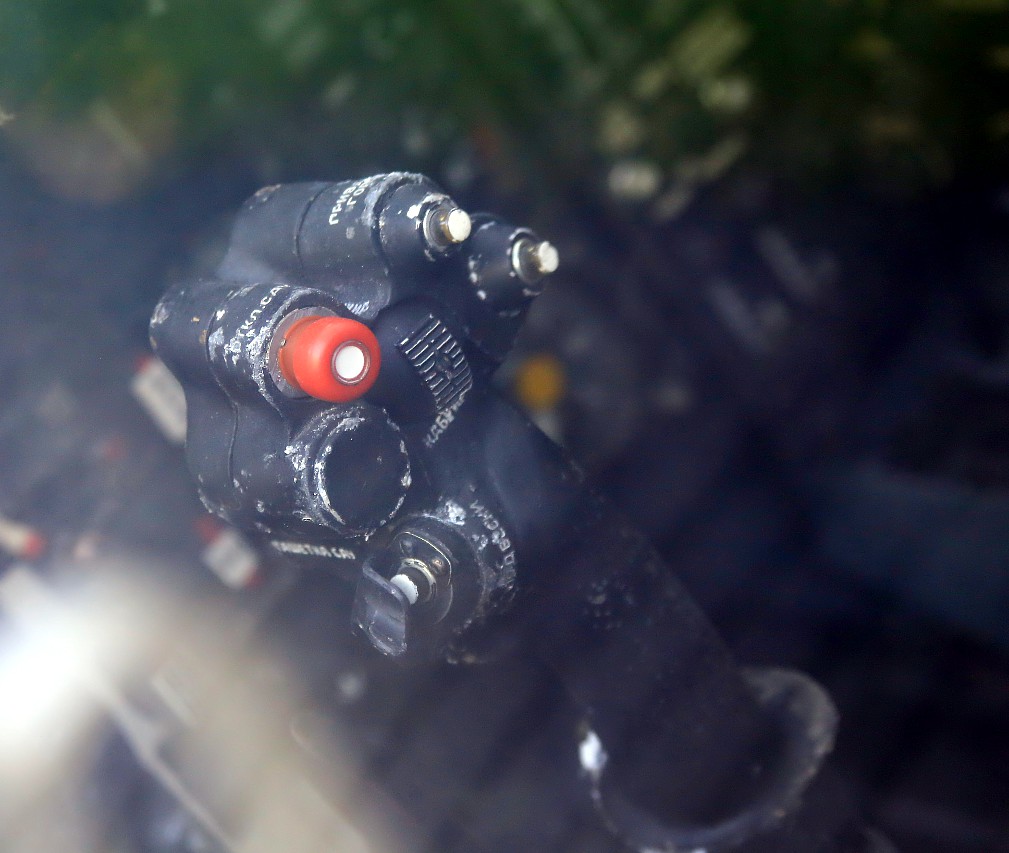 Electronic equipment is placed behind the pilot's seat.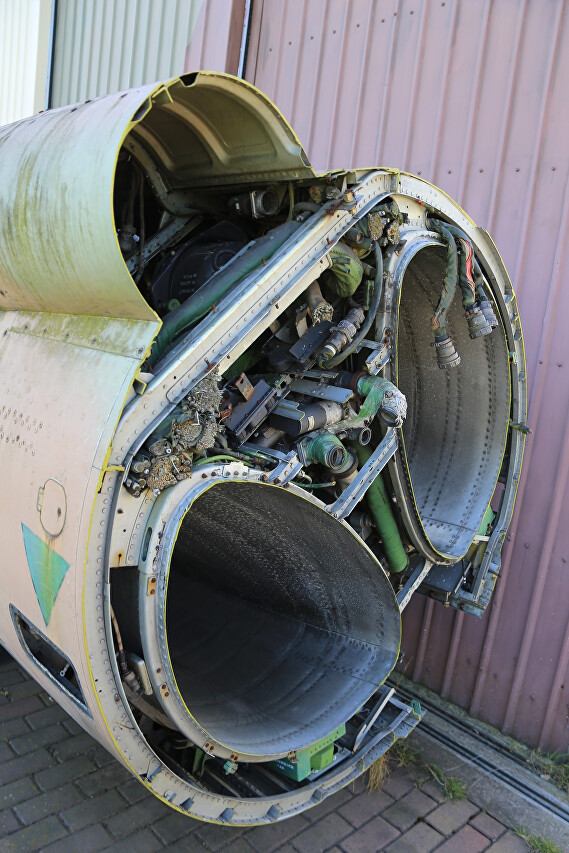 Since the view of the rear hemisphere is limited by the gargrot, a periscope is located above the cab lamp. In order to see what is happening behind, the pilot just needs to raise his head.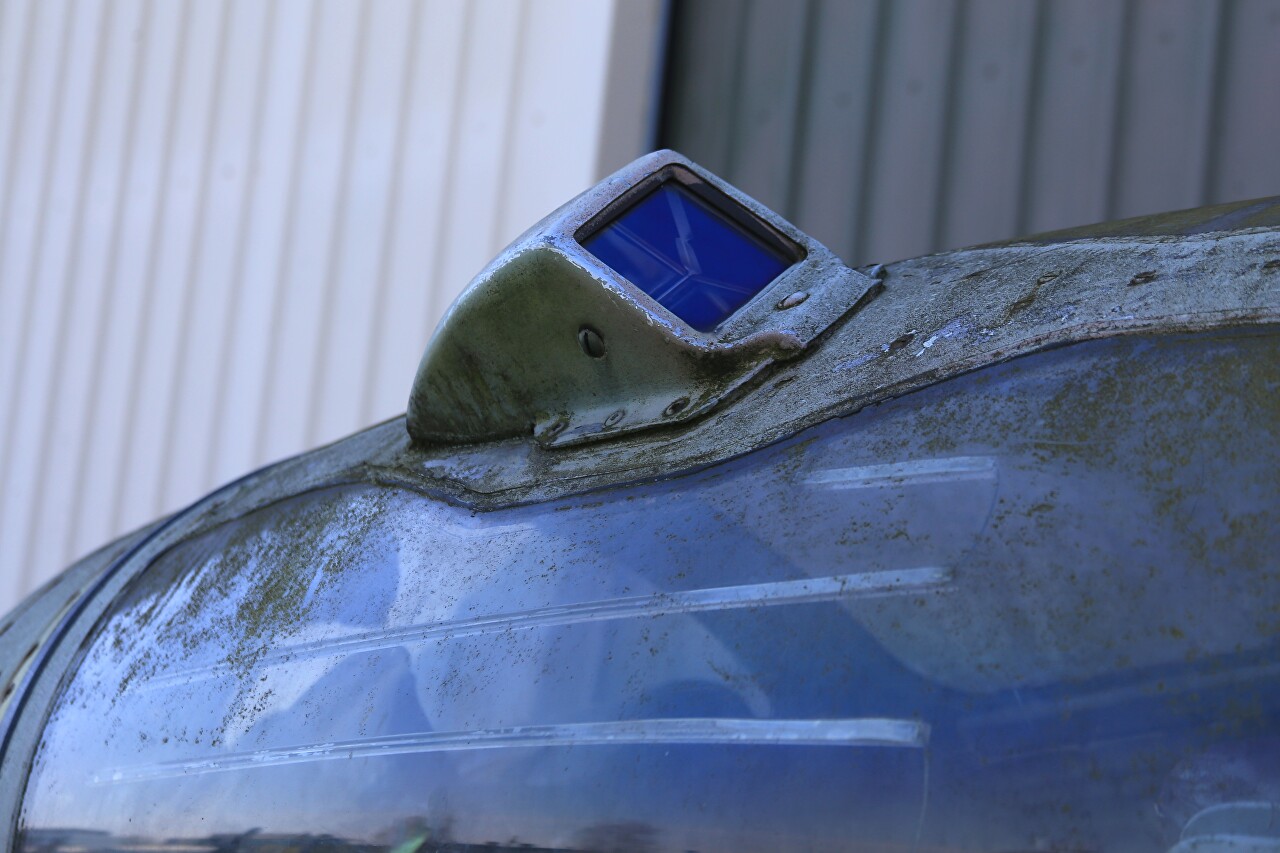 The air intake is located in the nose and the channels through which air flows to the engine through most of the fuselage form a second body, as it were.