Malaga Costa del Sol Airport. Spotting While Waiting for a Flight
The departure area of the international terminal T3 of Malaga-Costa del Sol Airport is a wonderful place for those who like to observe the life of the air harbor, most of the apron and runway are visible from its windows.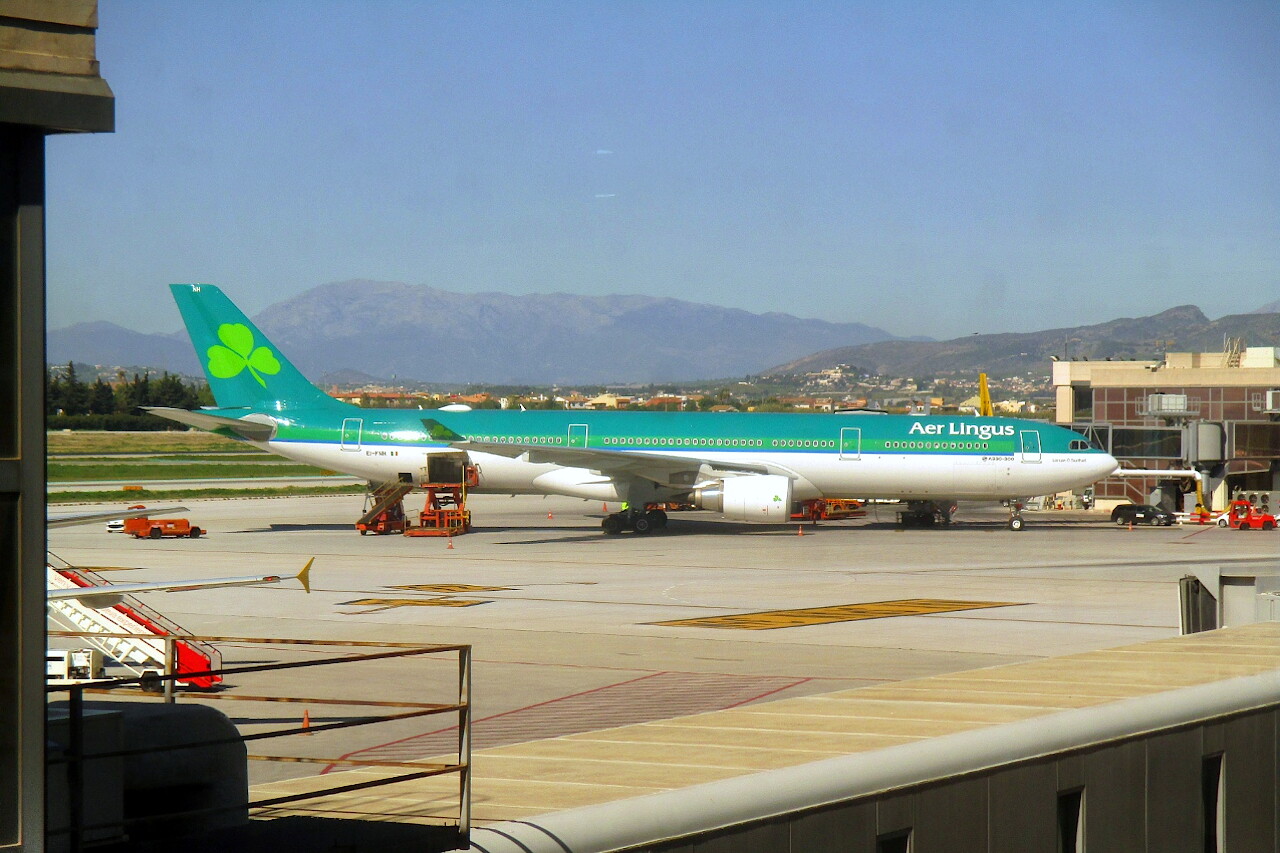 First, I took a few shots with my pocket compact camera.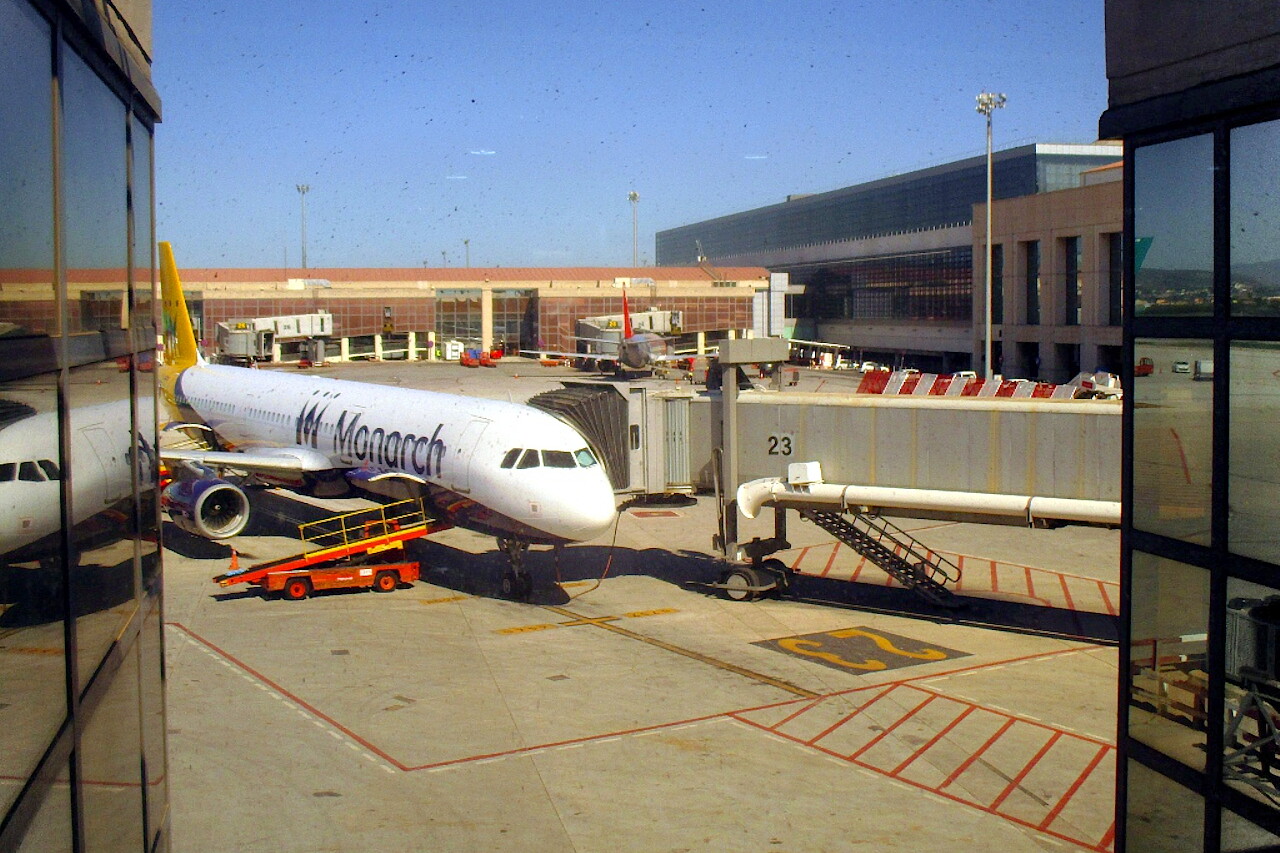 But when there was a space on the row of seats facing the platform, I hurried to take it, then took out a DSLR and a telephoto lens.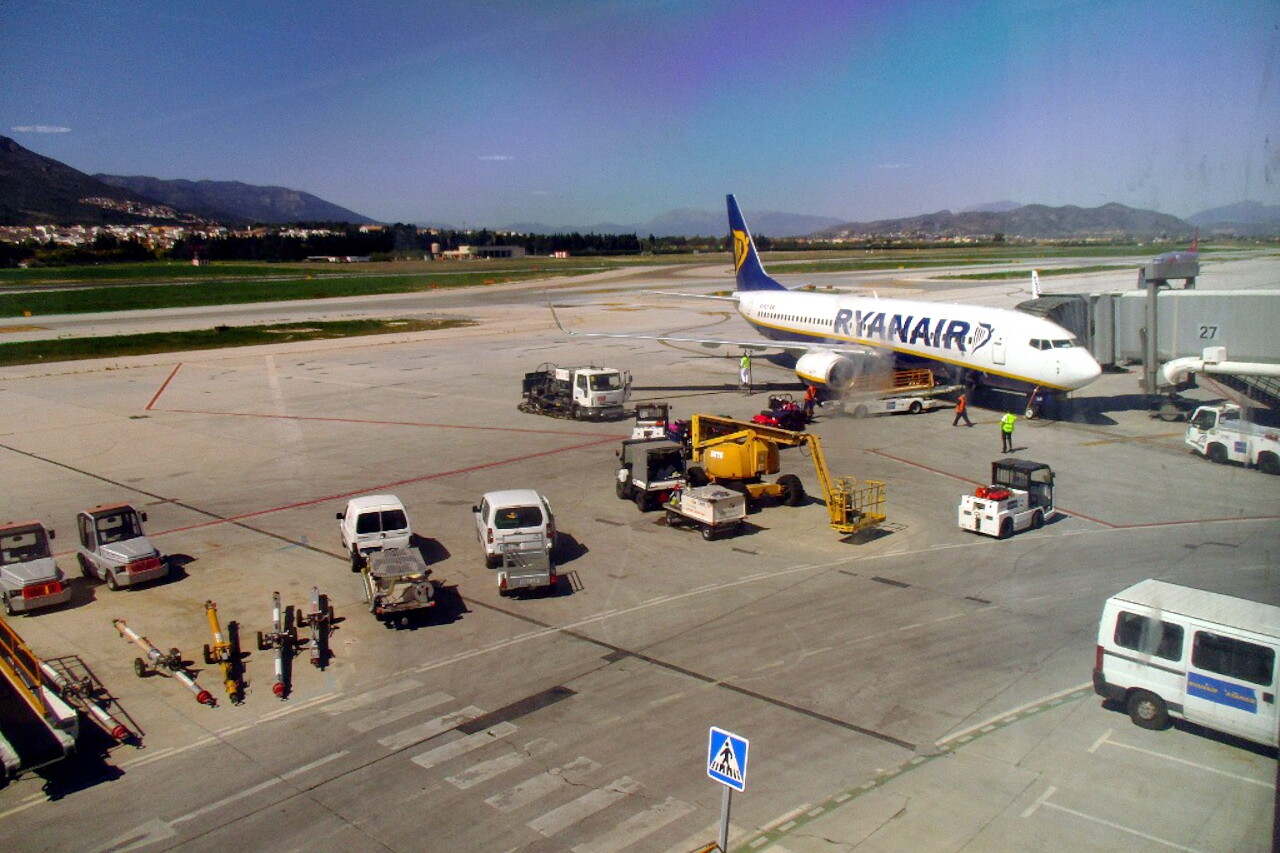 I must say that the wonderful panorama of the airfield was somewhat spoiled by thick windows with a coating that reflects the thermal radiation of the sun and it was also covered with passenger handprints. So the quality is not super.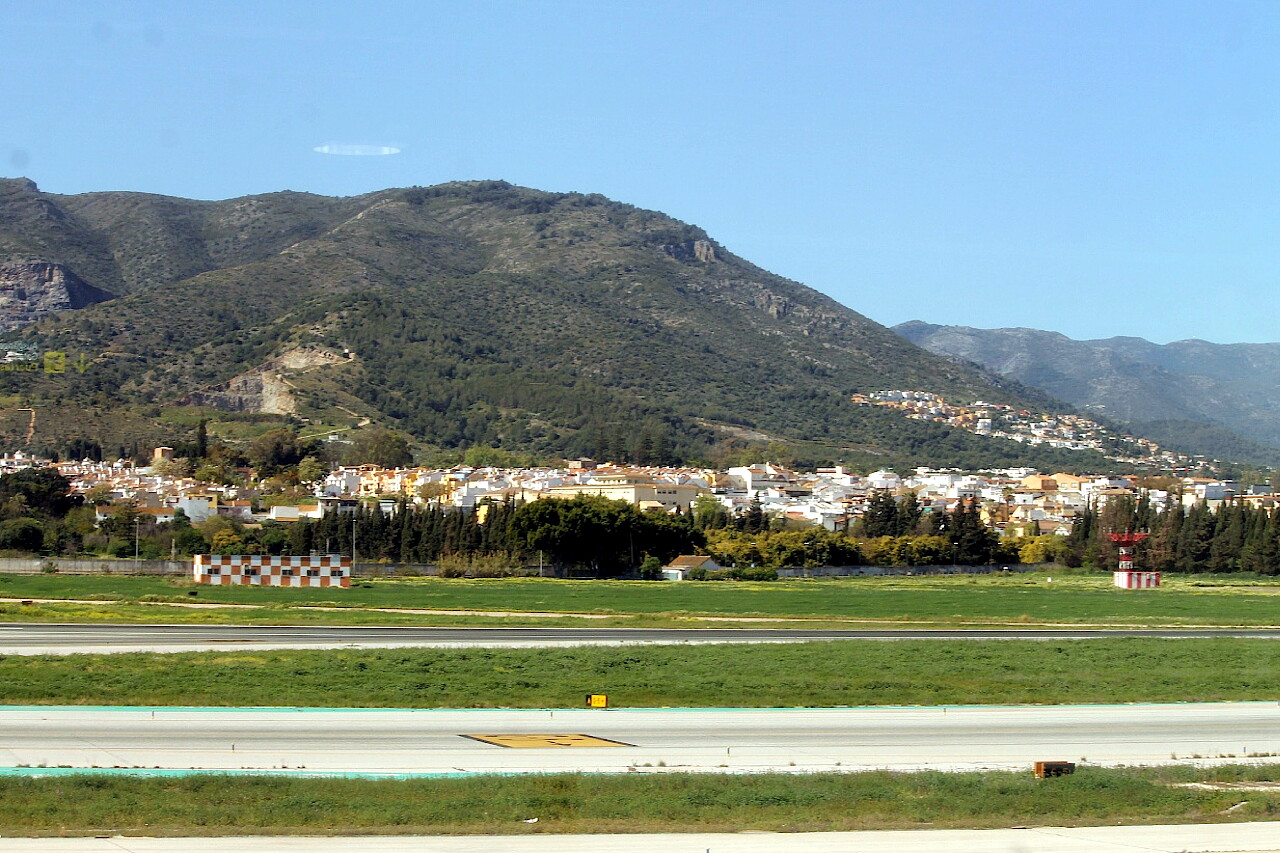 Right in front of me was a Boeing 737 of Europe's largest low-cost airline, Rynair.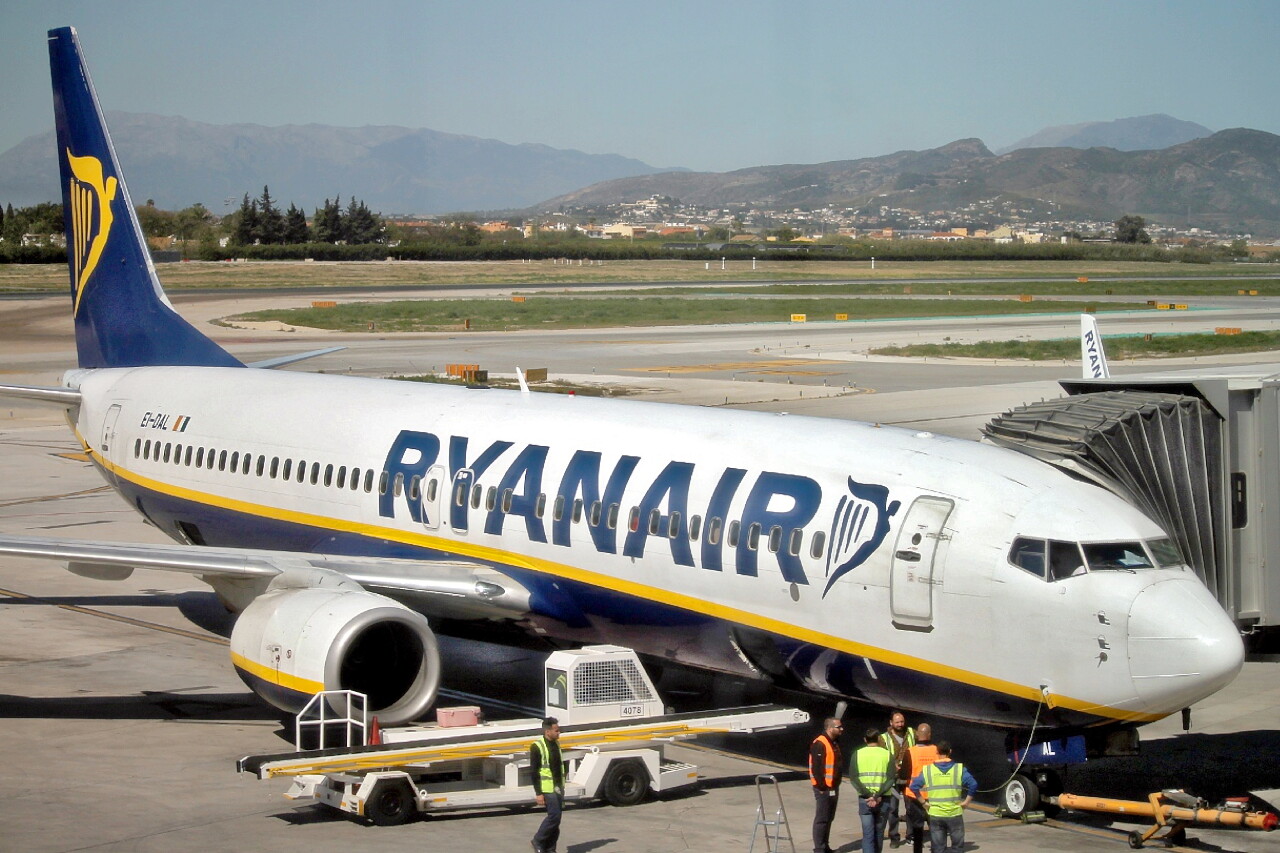 The airliner was in the last stage of preparation for departure. We'll come back to Rynair later.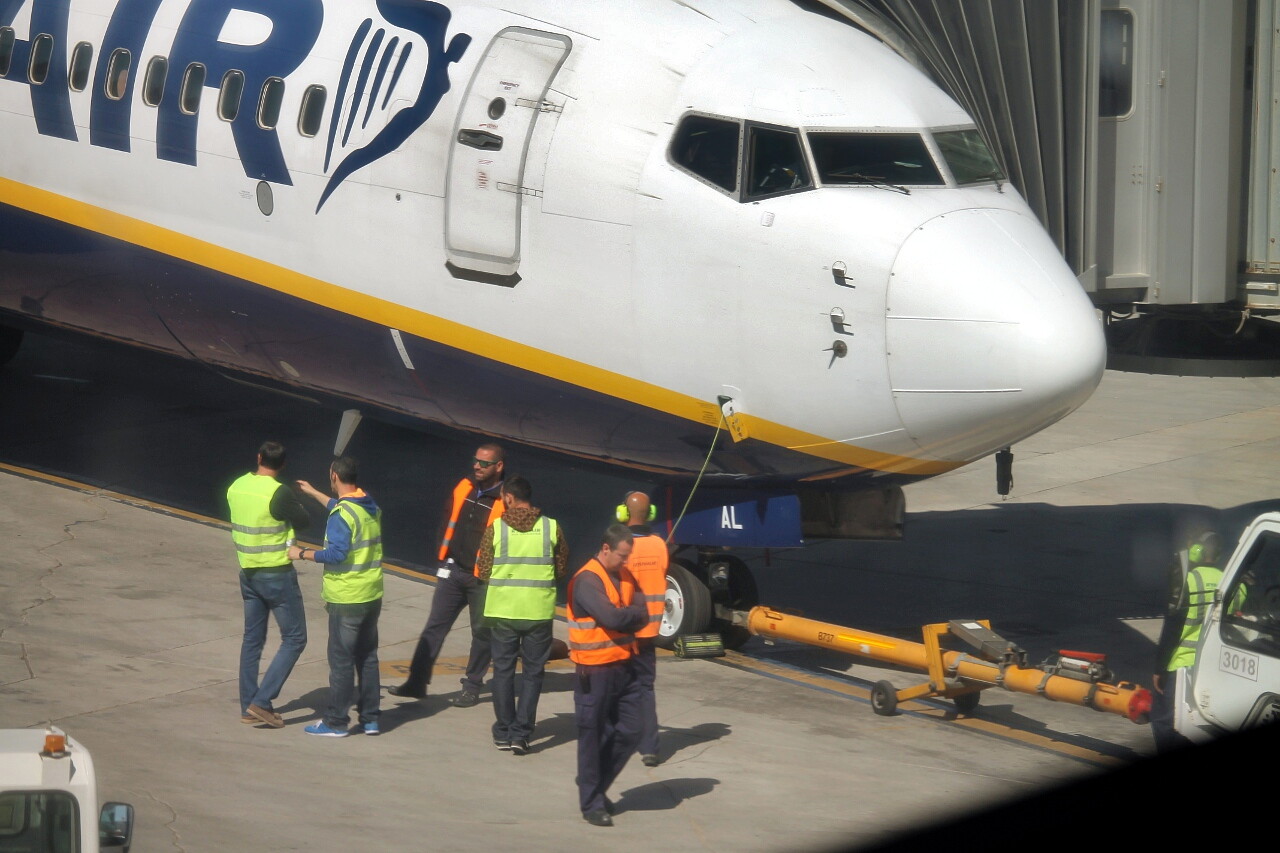 Meanwhile, an A320 in a white and orange livery landed.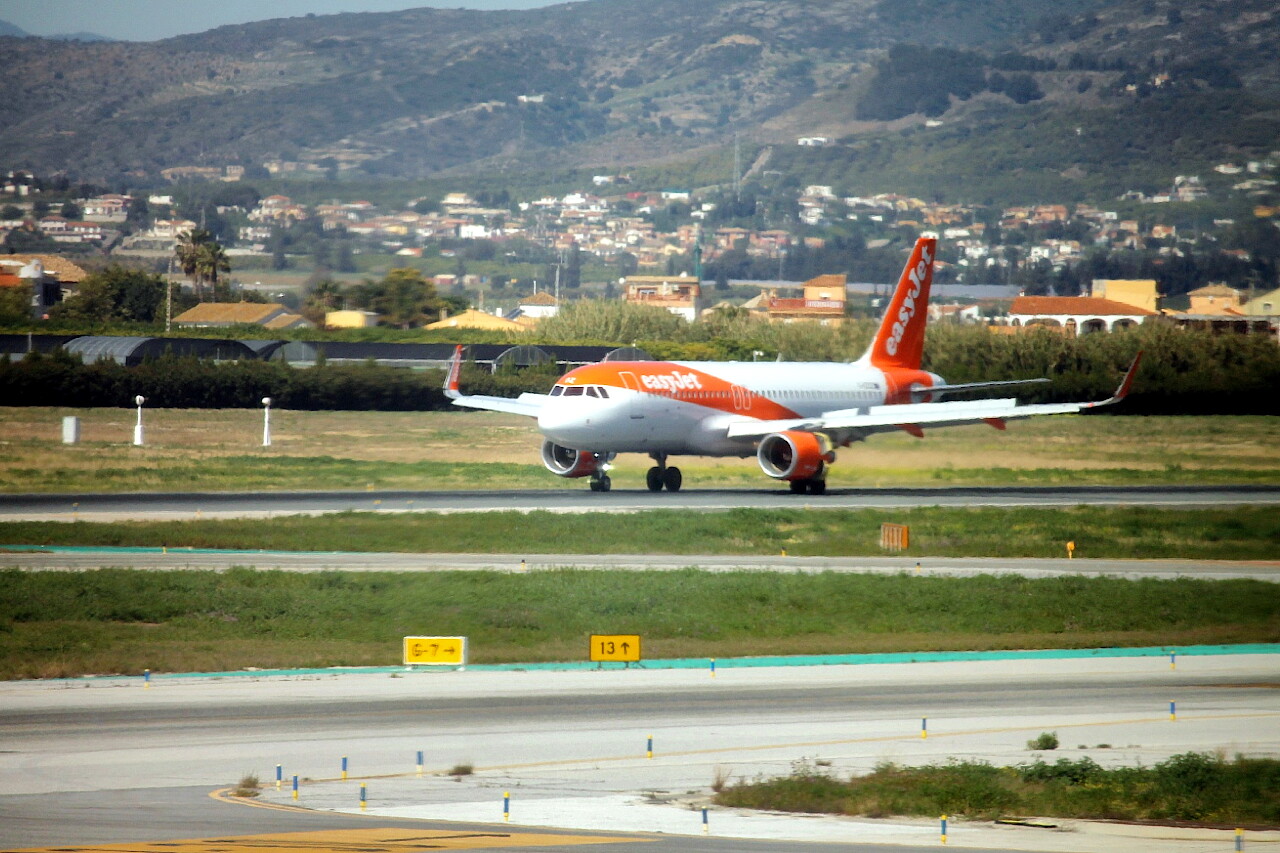 easyJet is a British carrier of the same economic segment.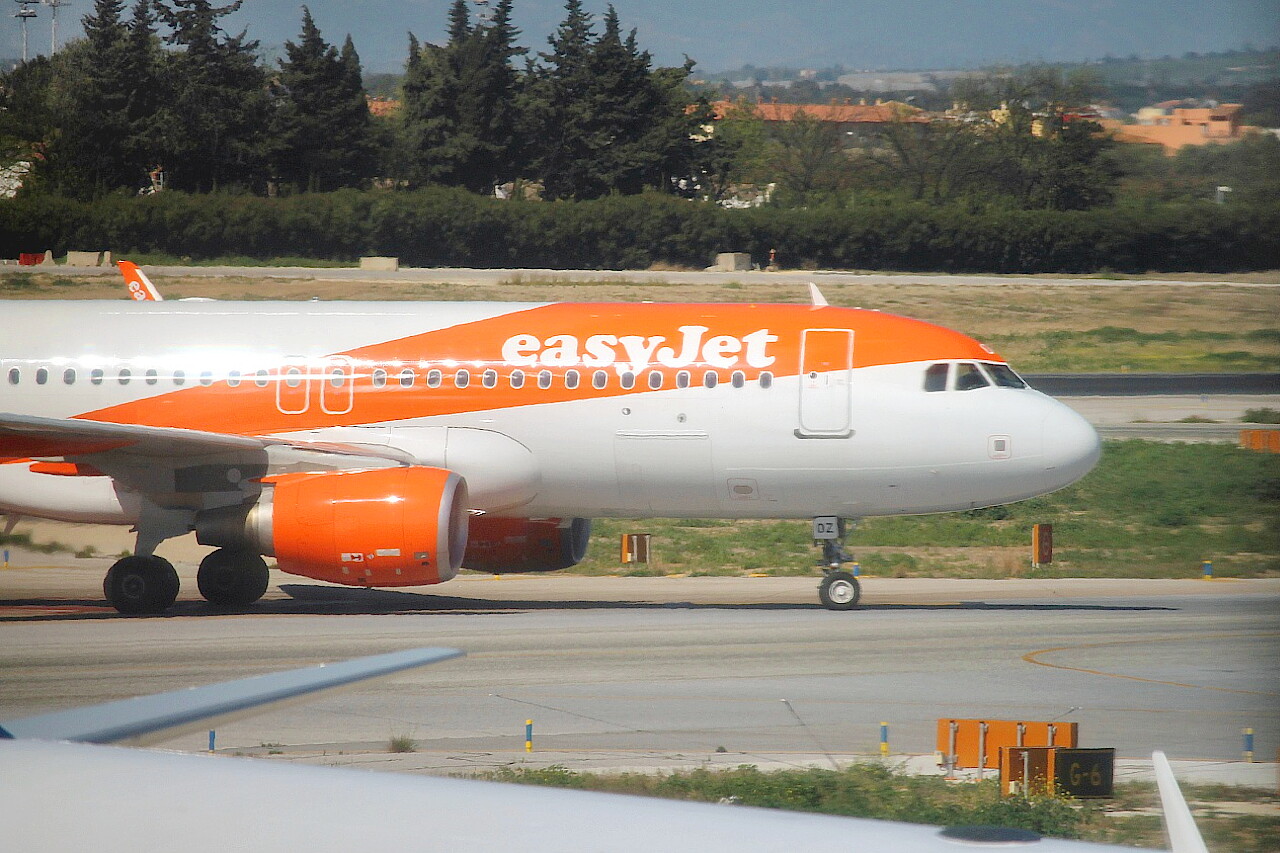 The company's fleet consists of about 300 aircraft operating to 300 destinations in 30 countries.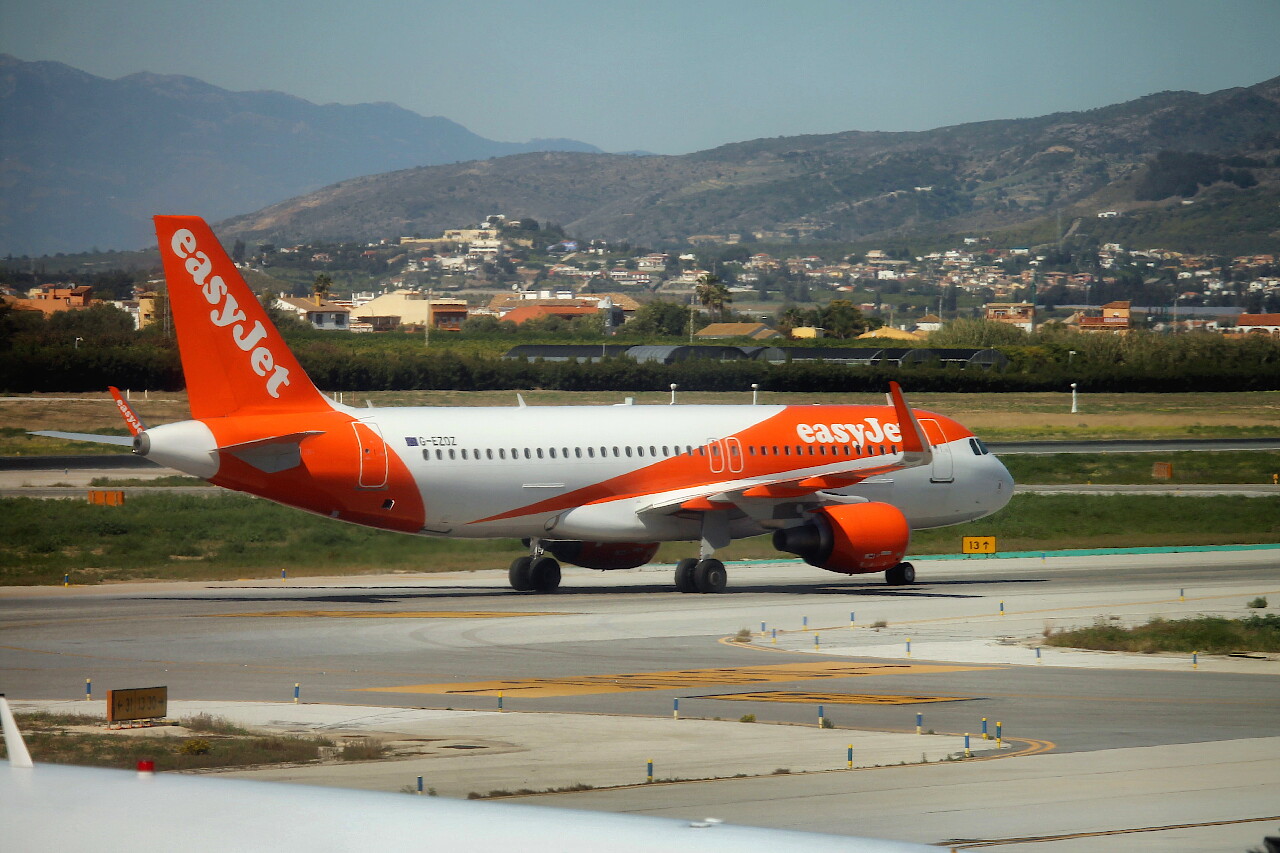 And here is my Turkish Airlines plane, arriving from Istanbul.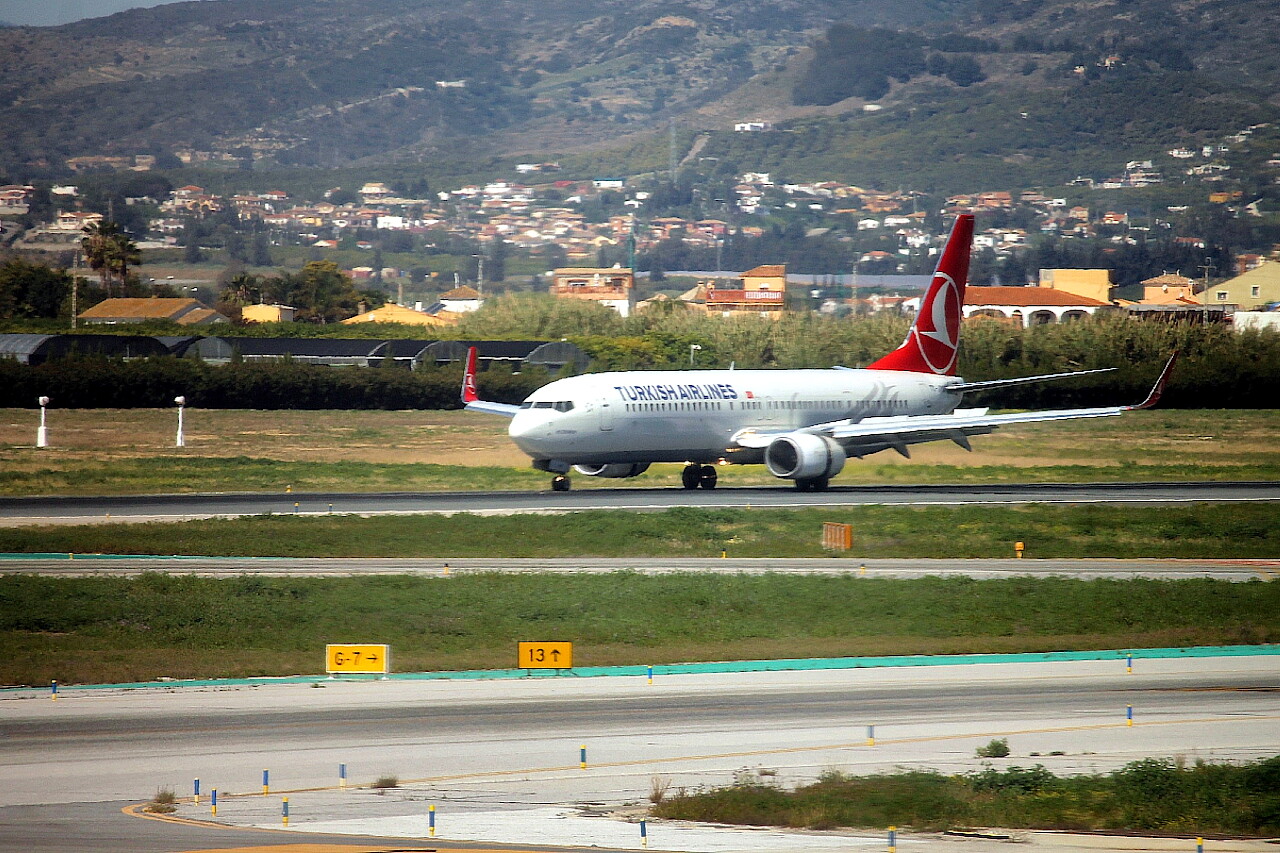 My flight is just under an hour away, and the plane has just landed. In my home port of Yekaterinburg, this can only mean one thing - the flight will be delayed for at least half an hour. Let's see how things go here.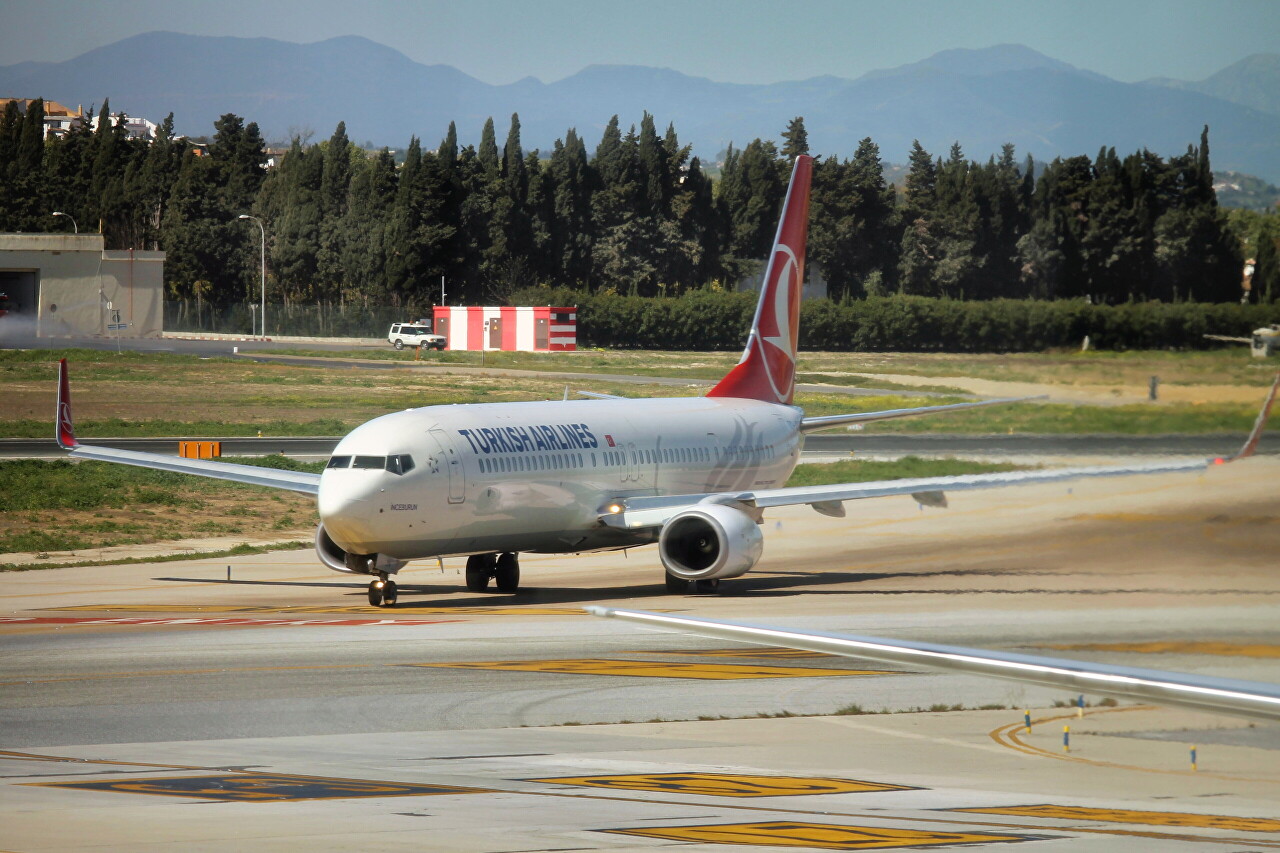 The Turkish Airlines Boeing 737-9F2/ER with the tail number TC-JYM is named Inceburun, which means "Thin Nose" in Turkish. But of course, the liner is not named after the body part, but after the famous cape in Sinop.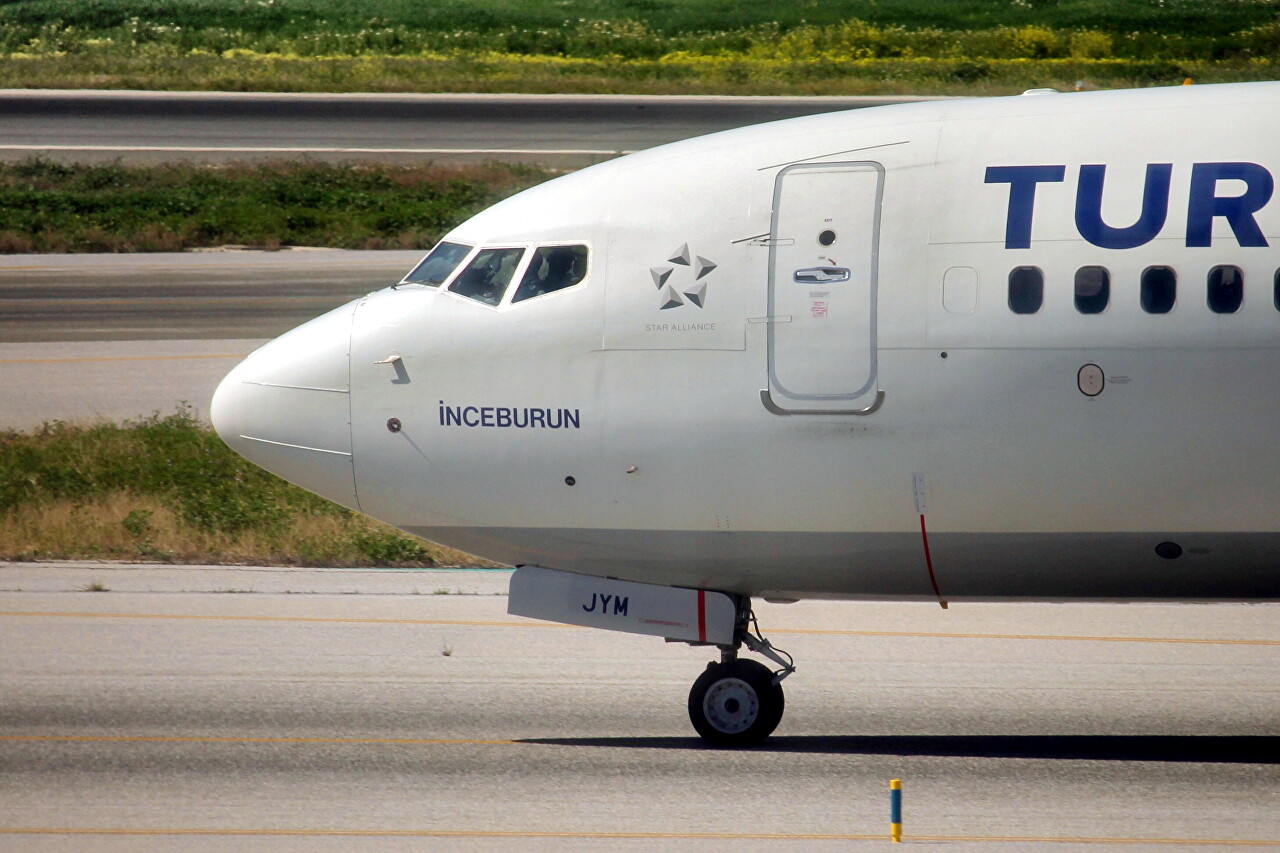 I have already flown with the Turkish national carrier more than once and have only the best impressions about them. In addition, a transfer in Istanbul provides a great opportunity to stay for a few days in this amazing city without a visa, which I will do with pleasure.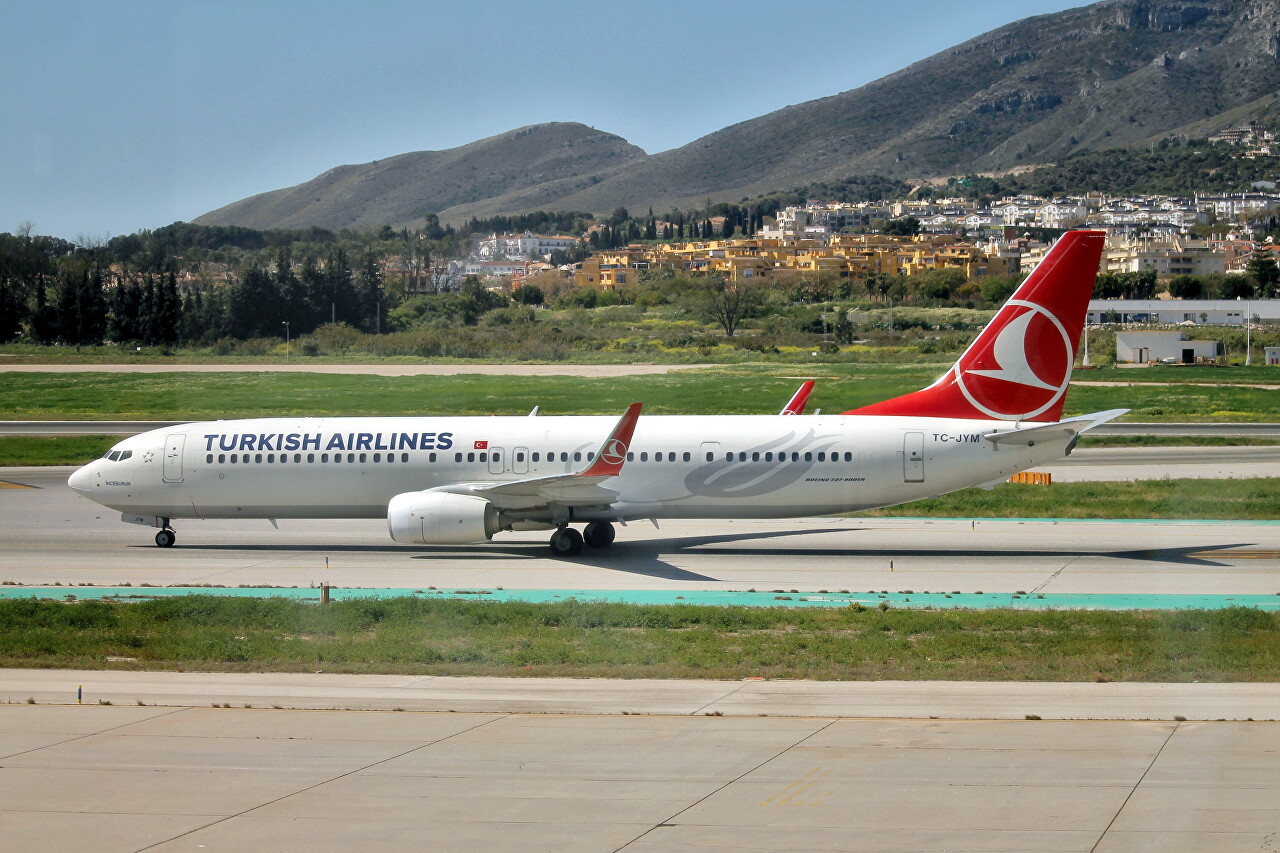 A tow truck pulled a yellow-tailed plane away from the landing gallery. This is an A321 airliner owned by Monarch Airlines, the oldest aviation brand in the UK.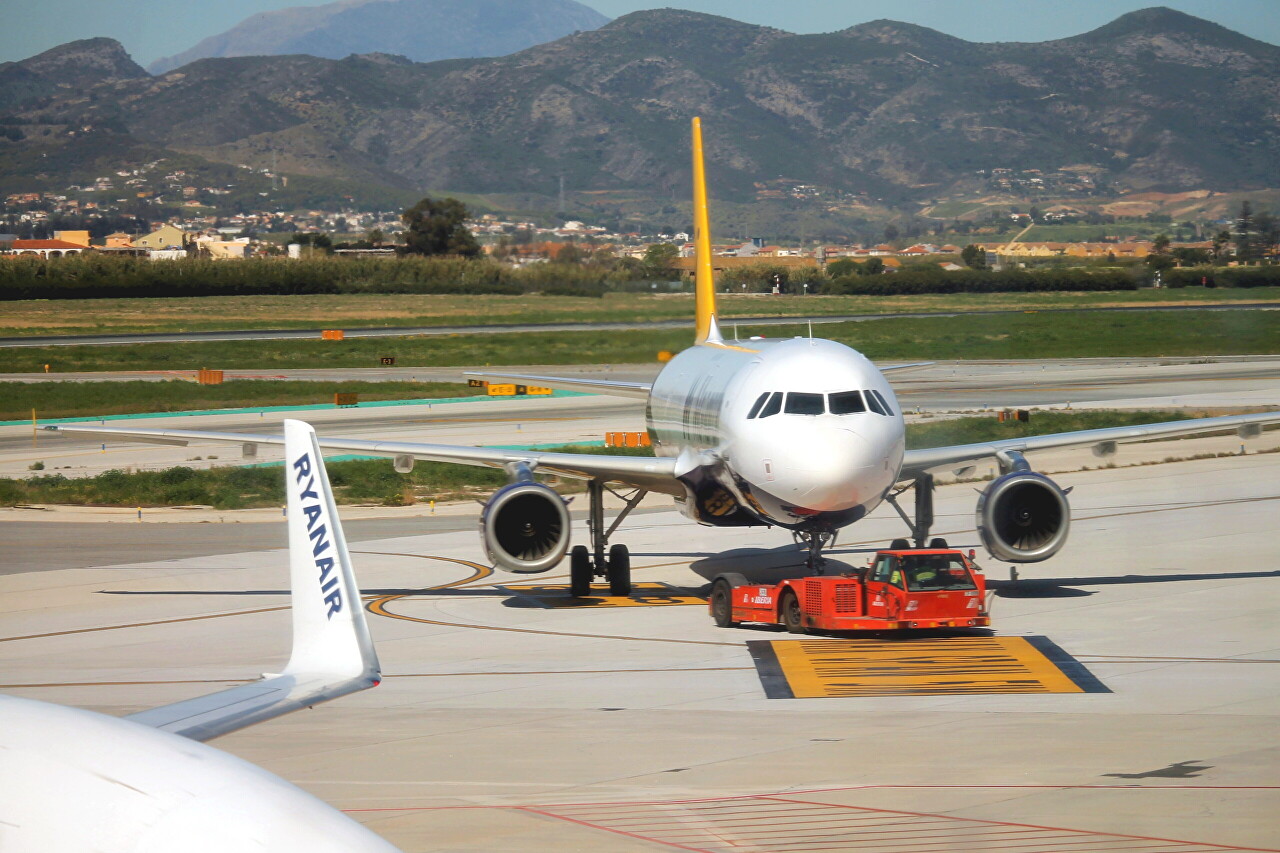 Unfortunately, we won't see any more planes in this coloring book.On October 1, 2017, the company stopped operating due to bankruptcy, which was a real shock in the industry.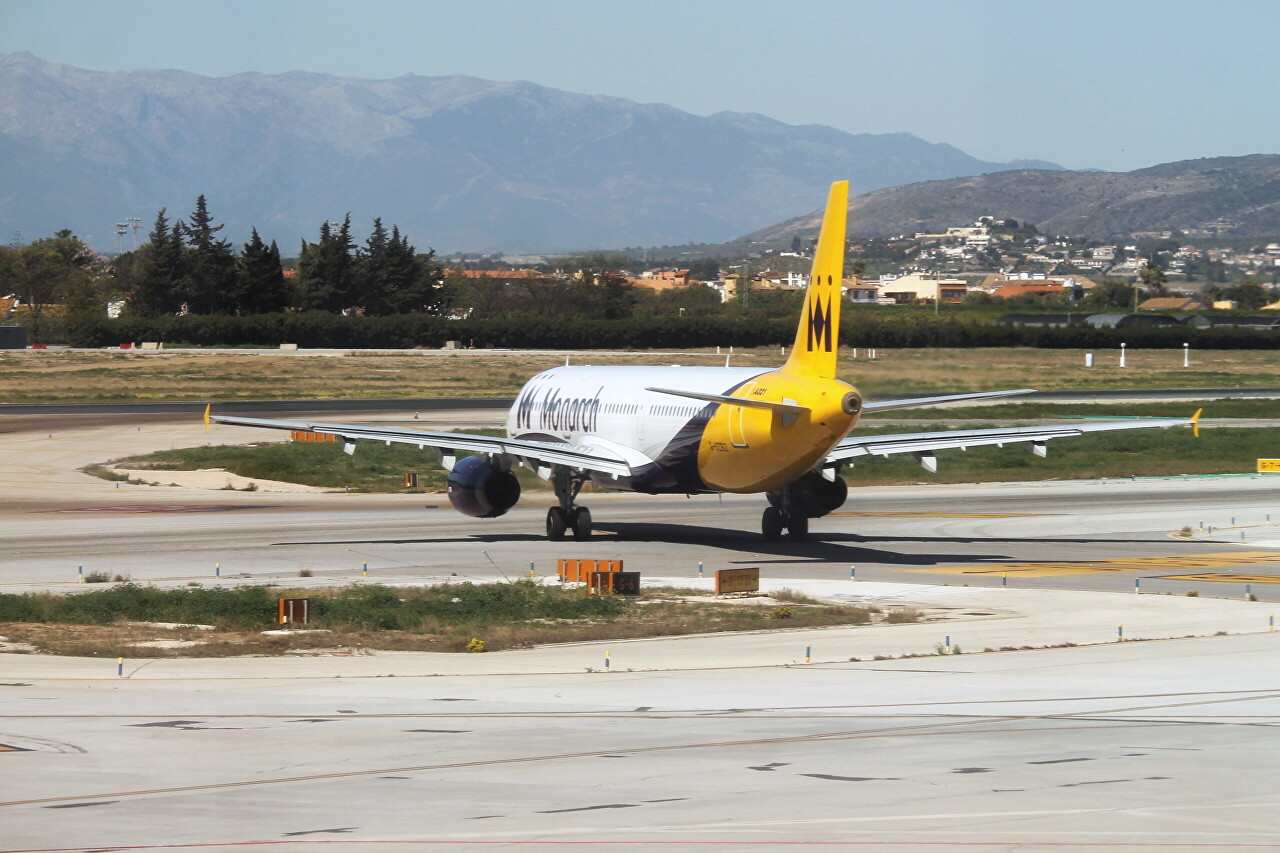 Founded in 1967, this legendary company became the first mass tourist carrier in the sunny Mediterranean, ushering in the era of charters.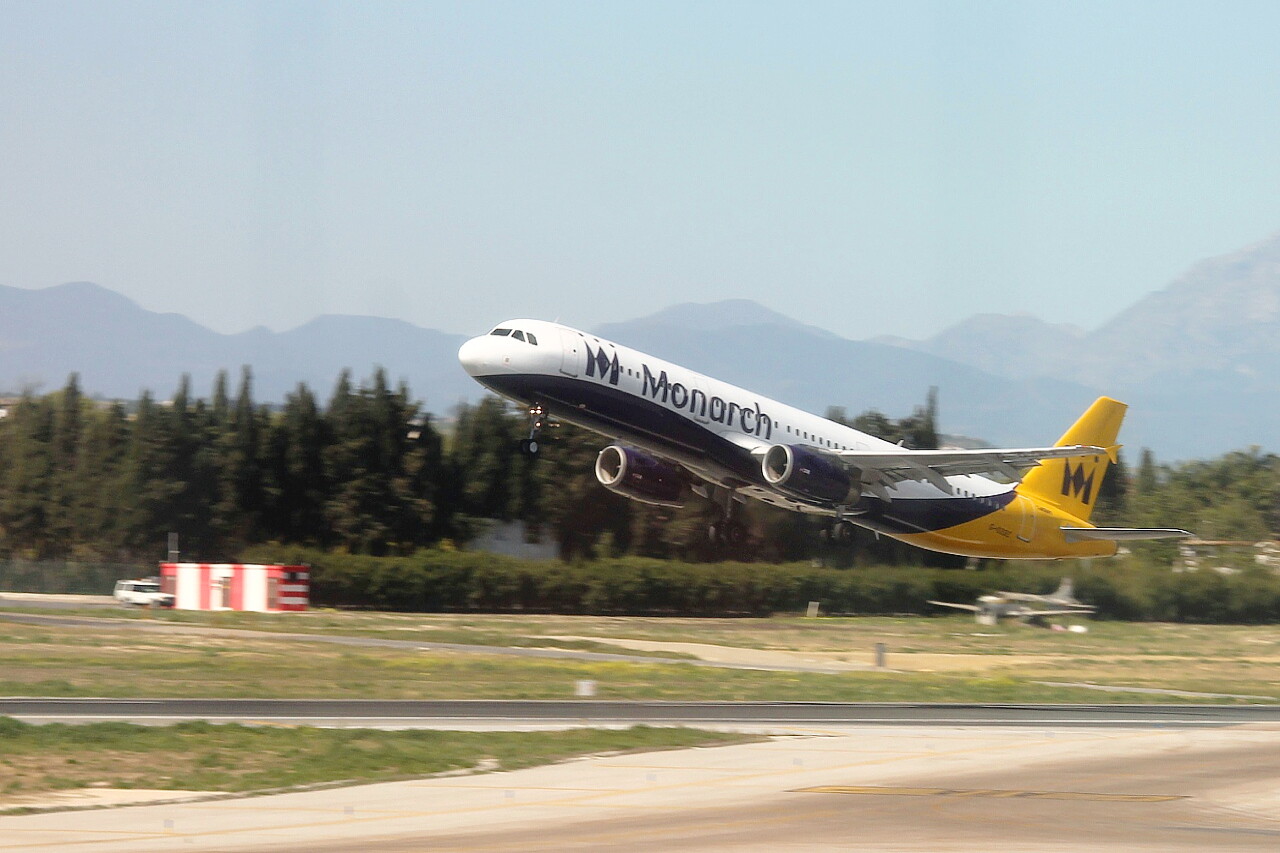 Meanwhile, a Bombardier Global 5000 with the OE-INC number landed. The aircraft belongs to Global Jet Austria, a company operating in the corporate segment.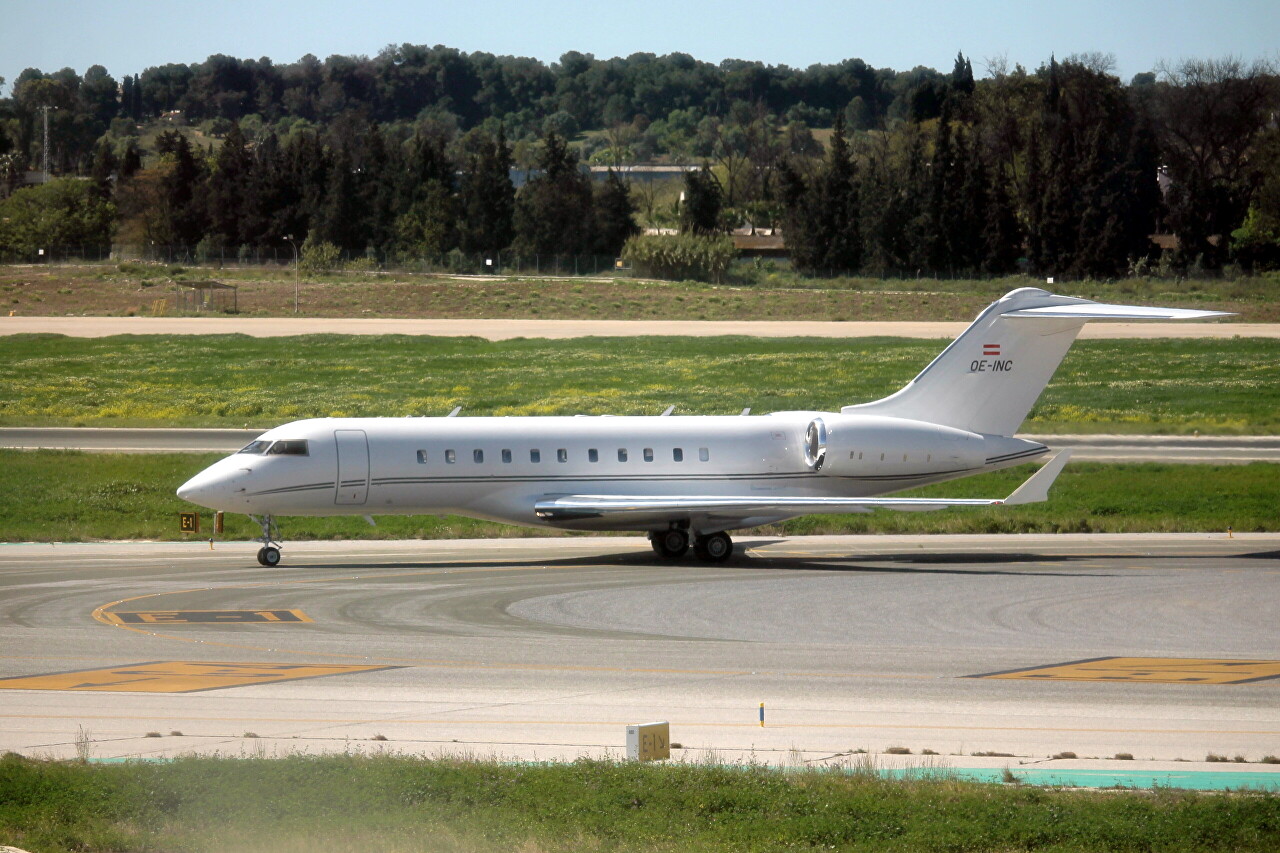 Then another Boeing 737 Raynair lands.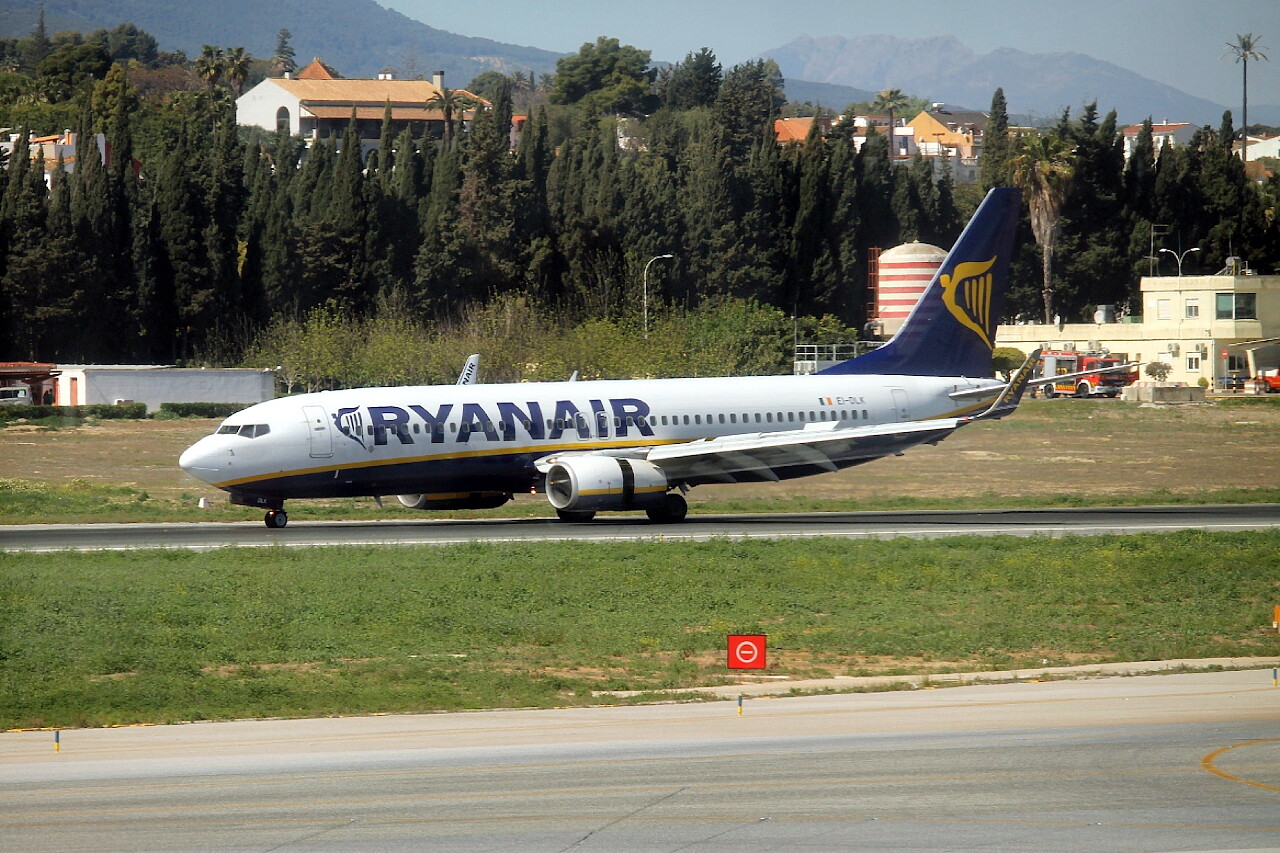 After a short run, the plane turns off the runway at the nearest exit while still at high speed. Raynair is famous for cheap tickets and encourages pilots to save fuel on absolutely every detail, including taxiing.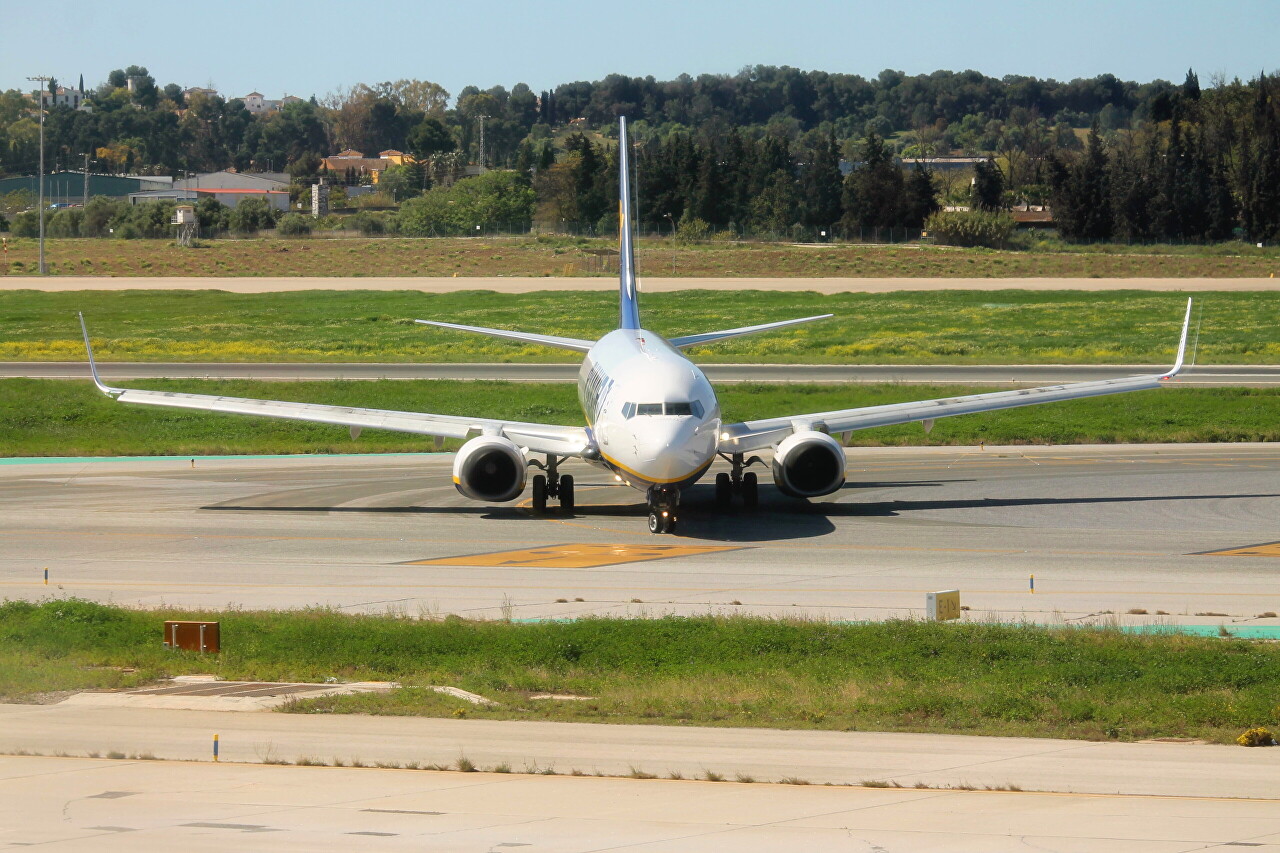 And the already familiar B-737 again Rynair is preparing for takeoff.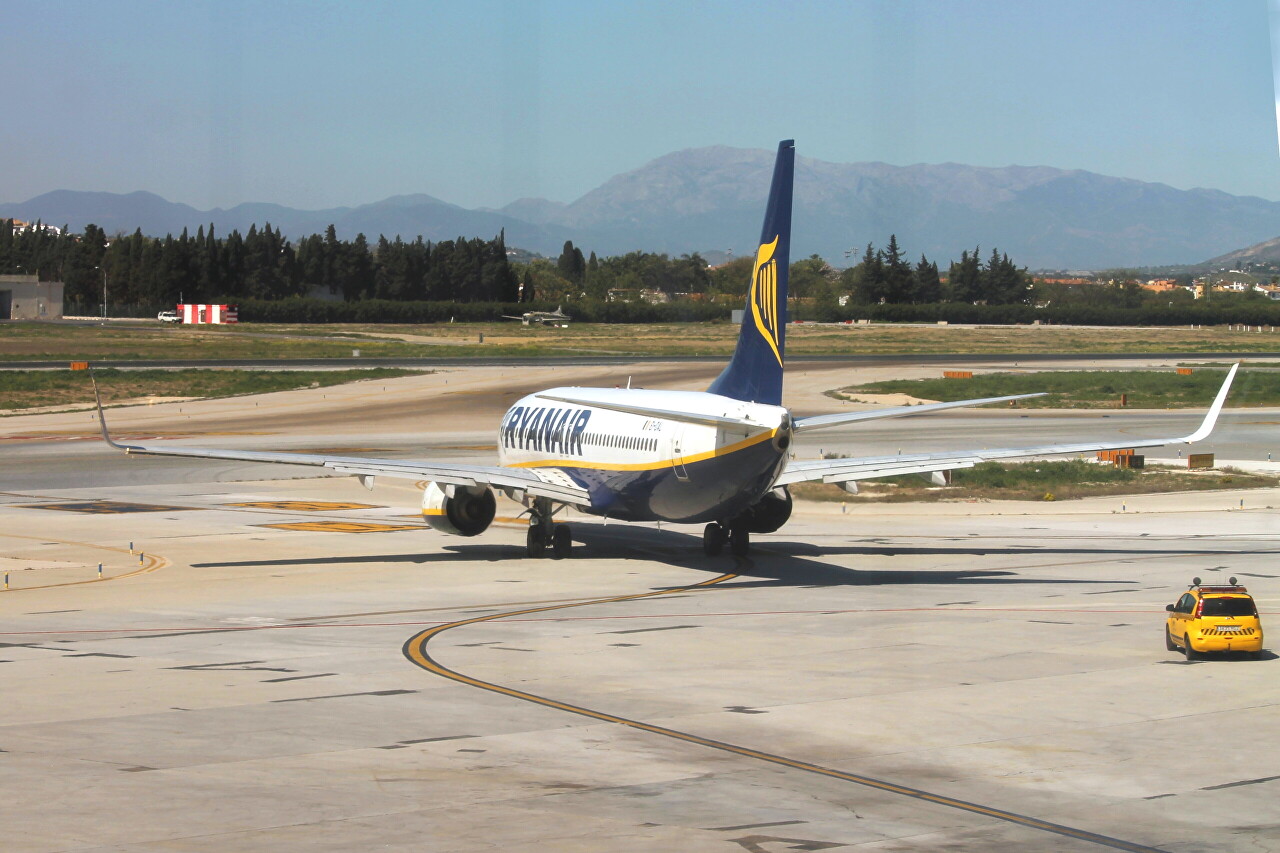 Here it is already ready to take off, you can hear how its turbines are gaining momentum.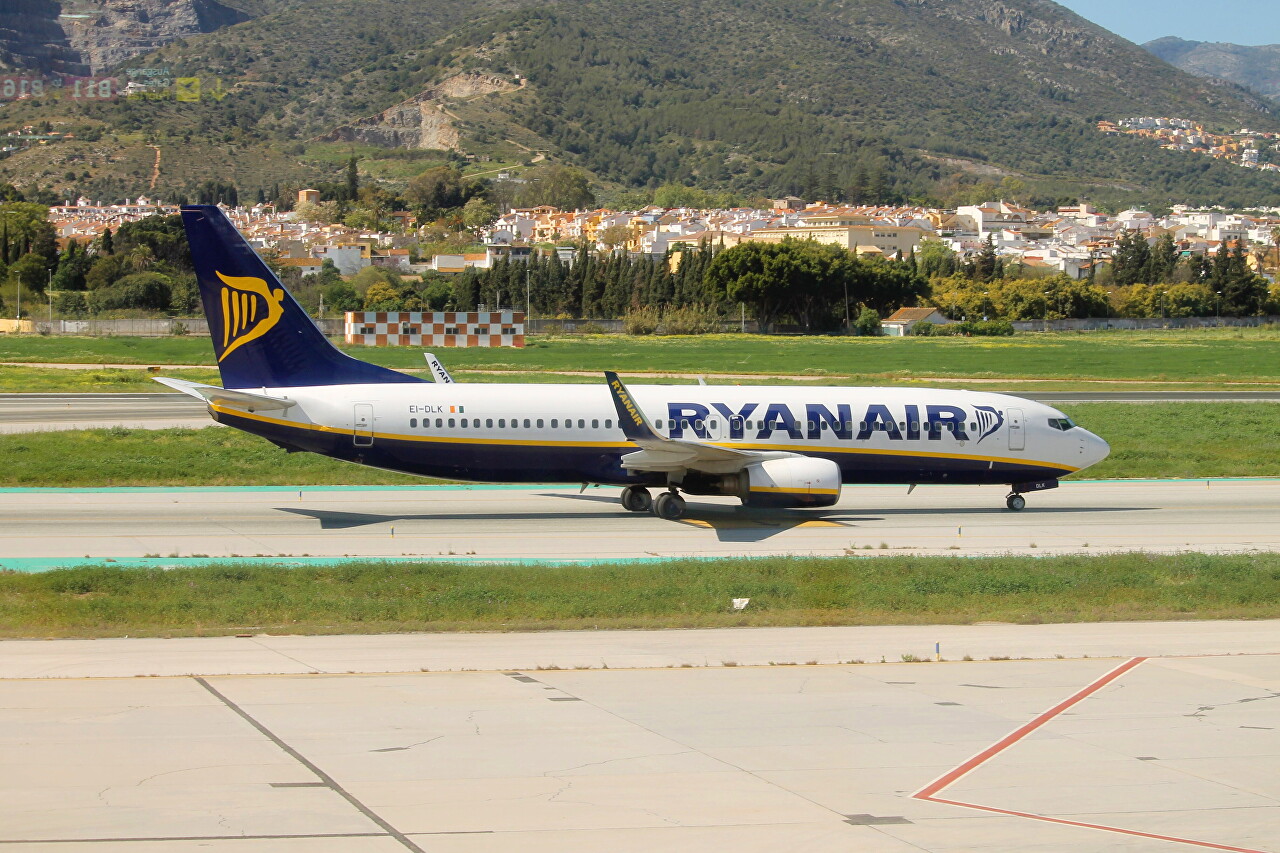 And his colleague moves behind the car " Follow Me "("follow me") to the terminal building.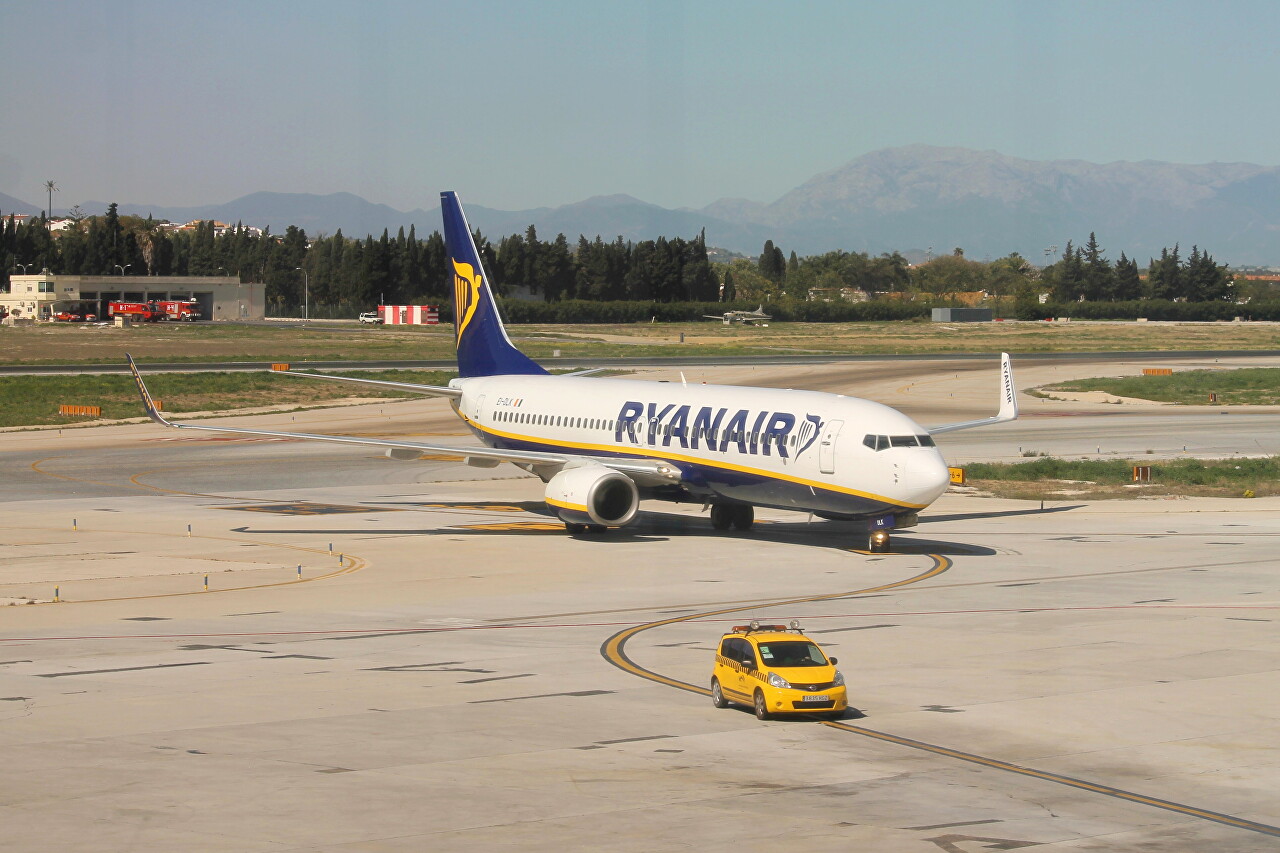 The wheels of the front landing gear roll with amazing accuracy on the black and yellow markings. This strip is not visible to the pilots from the cockpit. You might think that there is a camera in the nose of the plane - maybe, of course, it is worth it, but pilots have taxied before with the same virtuosity without any cameras.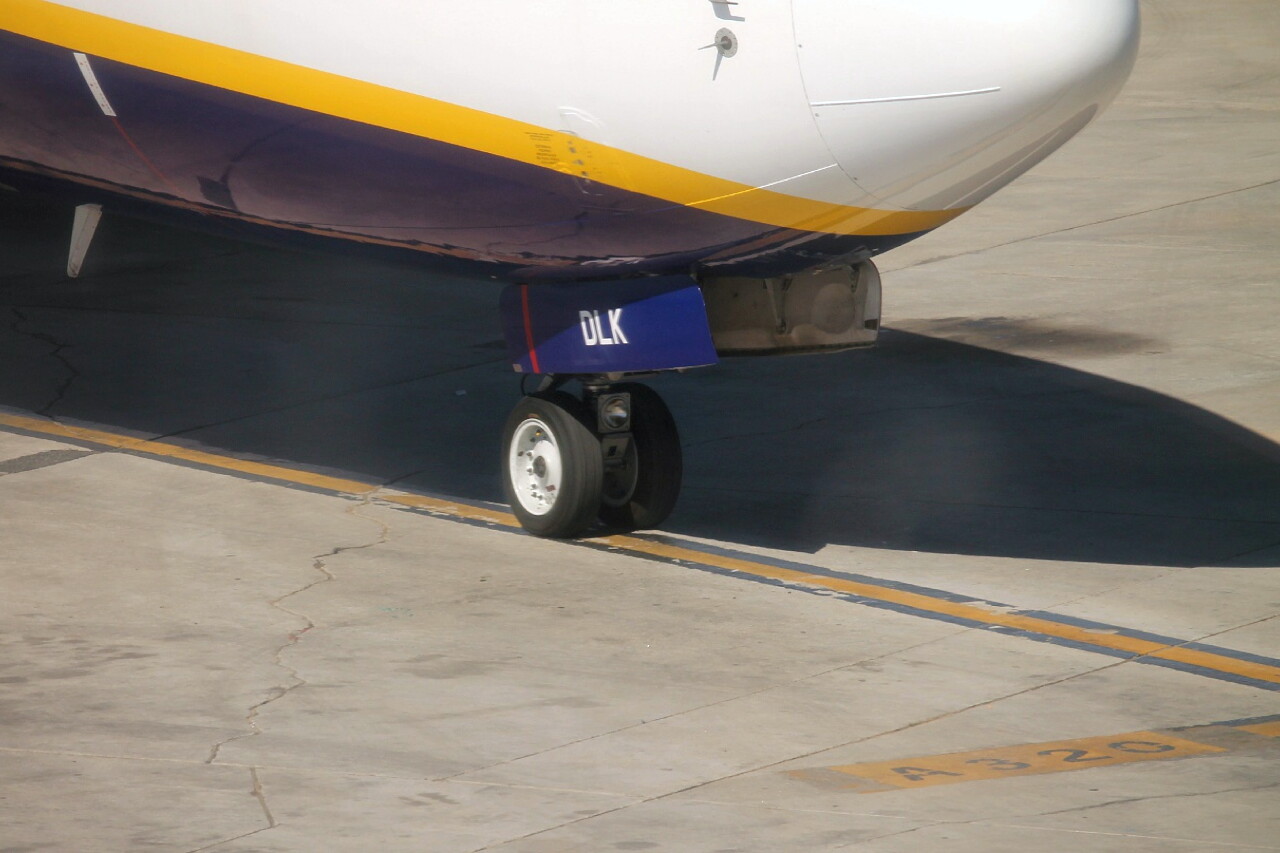 The ground crew is already ready and unloading of luggage will begin as soon as the plane stops at the landing gallery. The company operates a little less than 400 aircraft, making more than one and a half thousand flights per day. It is easy to calculate that Rynair aircraft perform an average of 4 take-off and landing cycles per day. Planes hang in the air for up to 18 hours a day, and the processing time at airports is reduced to an incredible 30-35 minutes.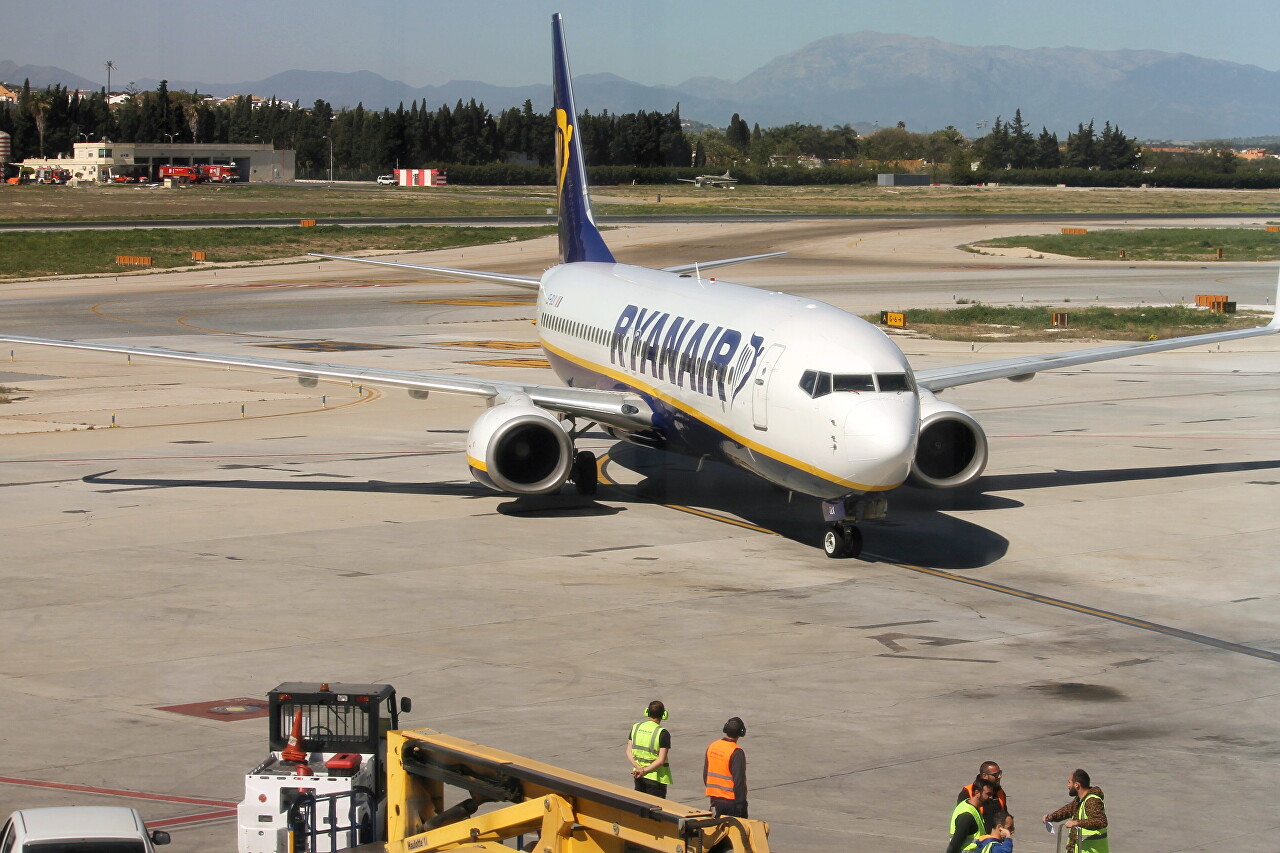 In 2016, this company carried 106 million passengers, ranking first in Europe in terms of passenger traffic. At the same time, during the entire existence of Rynair (since 1985), it has not had more than one fatal accident.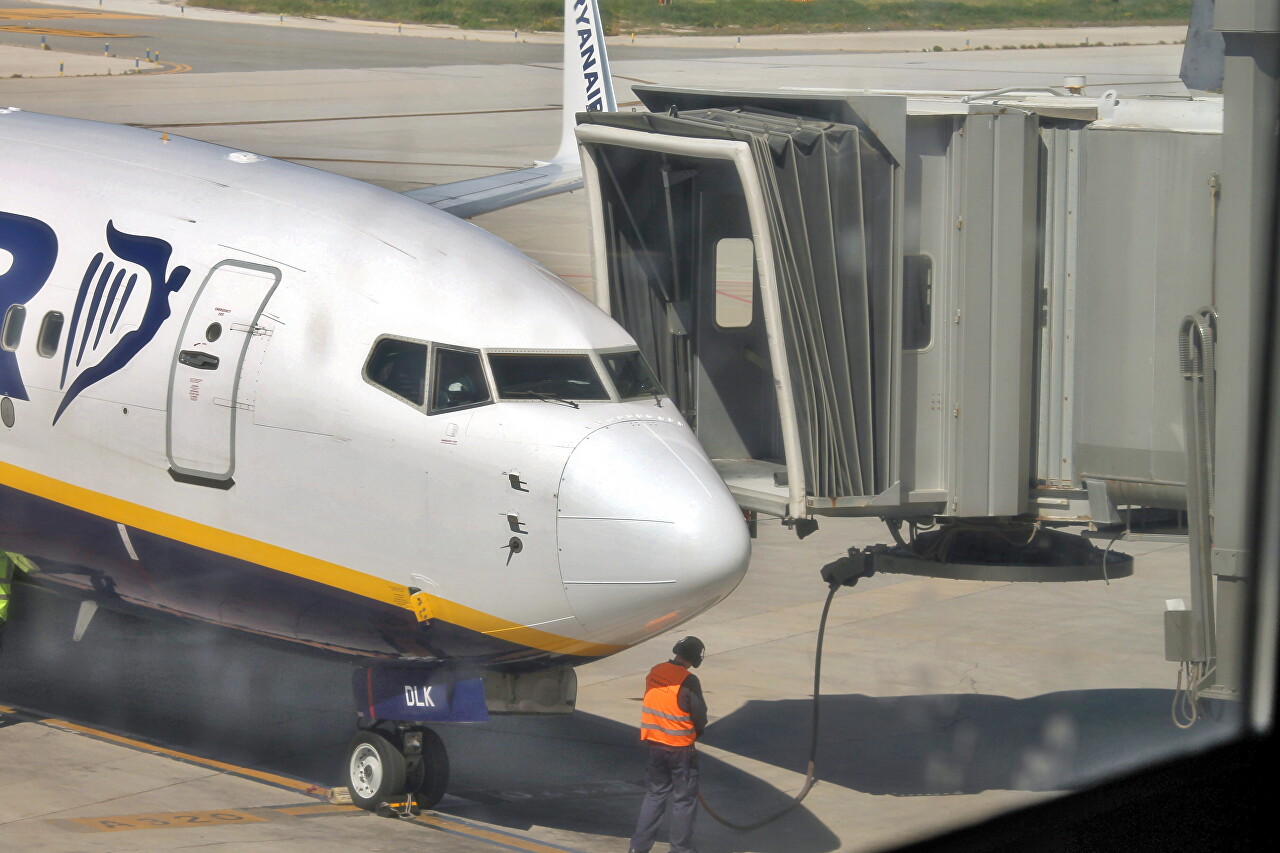 The speed of aircraft handling at airports is achieved by minimizing the amount of checked baggage - usually all this fits on one trolley. Checking in your luggage at Rynair is expensive, so passengers try to make do with hand luggage. Of course, this carrier is not for those who drag a set of outfits to the resort for every evening, but a significant layer of travelers has formed who know how to manage a trip with a minimum set of things.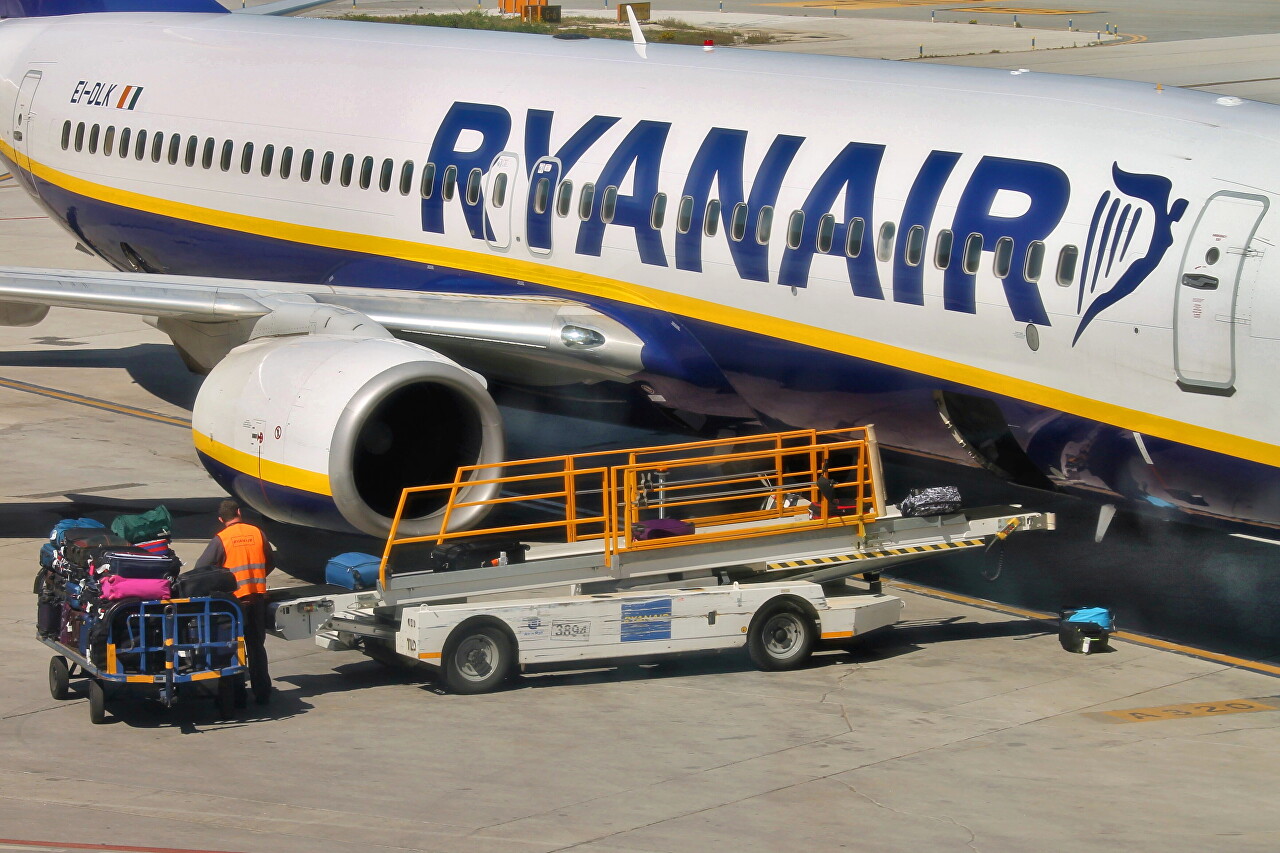 Malaga Airport accepts not only large airliners, but also light aircraft. The Diamond DA40 is popular with amateur pilots and is also used for initial training in aviation academies. One of the modifications of the aircraft has a diesel engine.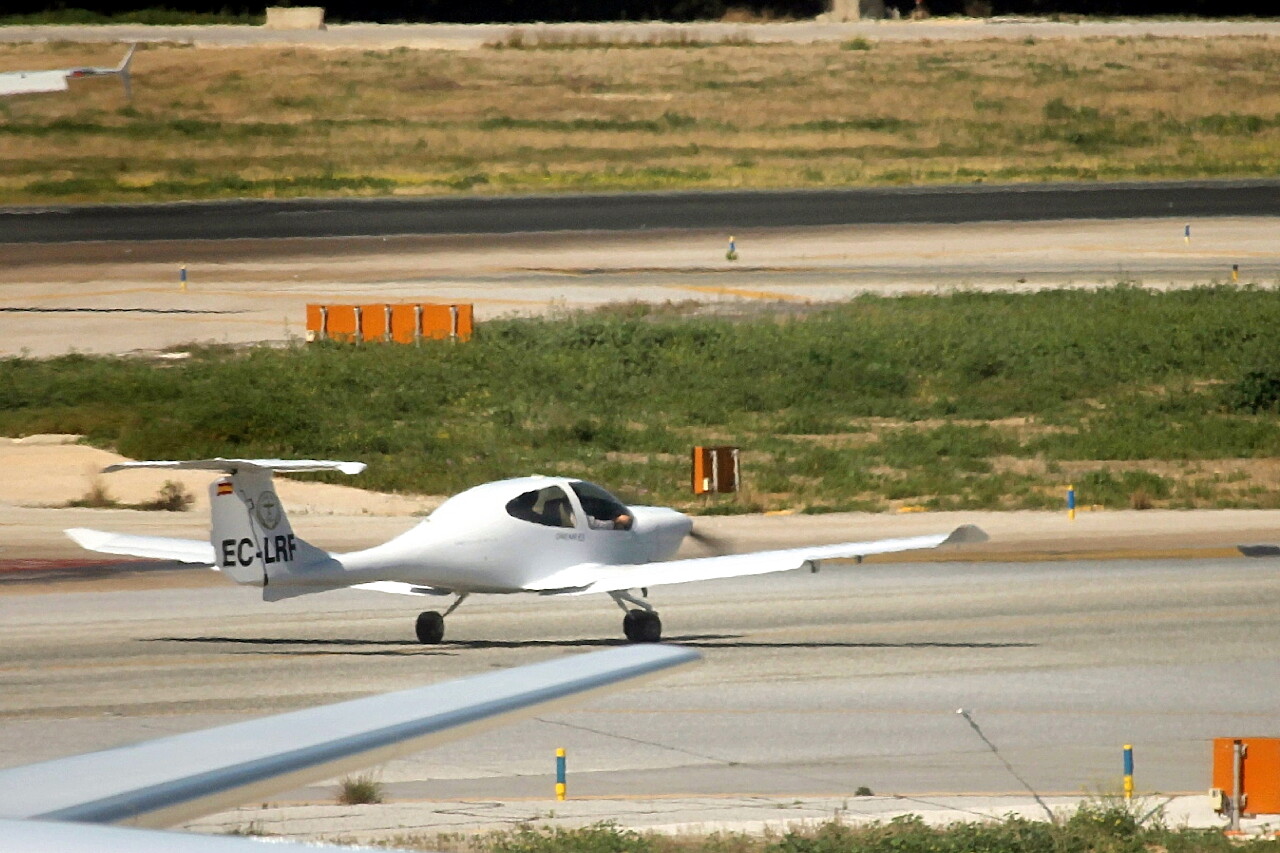 A321 of Swiss International Air Lines, the Swiss national carrier. This company was founded in 2002 on the wreckage of the bankrupt Swissair, but the change of signage did not bring any luck. The company suffered constant losses and eventually became a division of Germany's Lufthansa in 2008.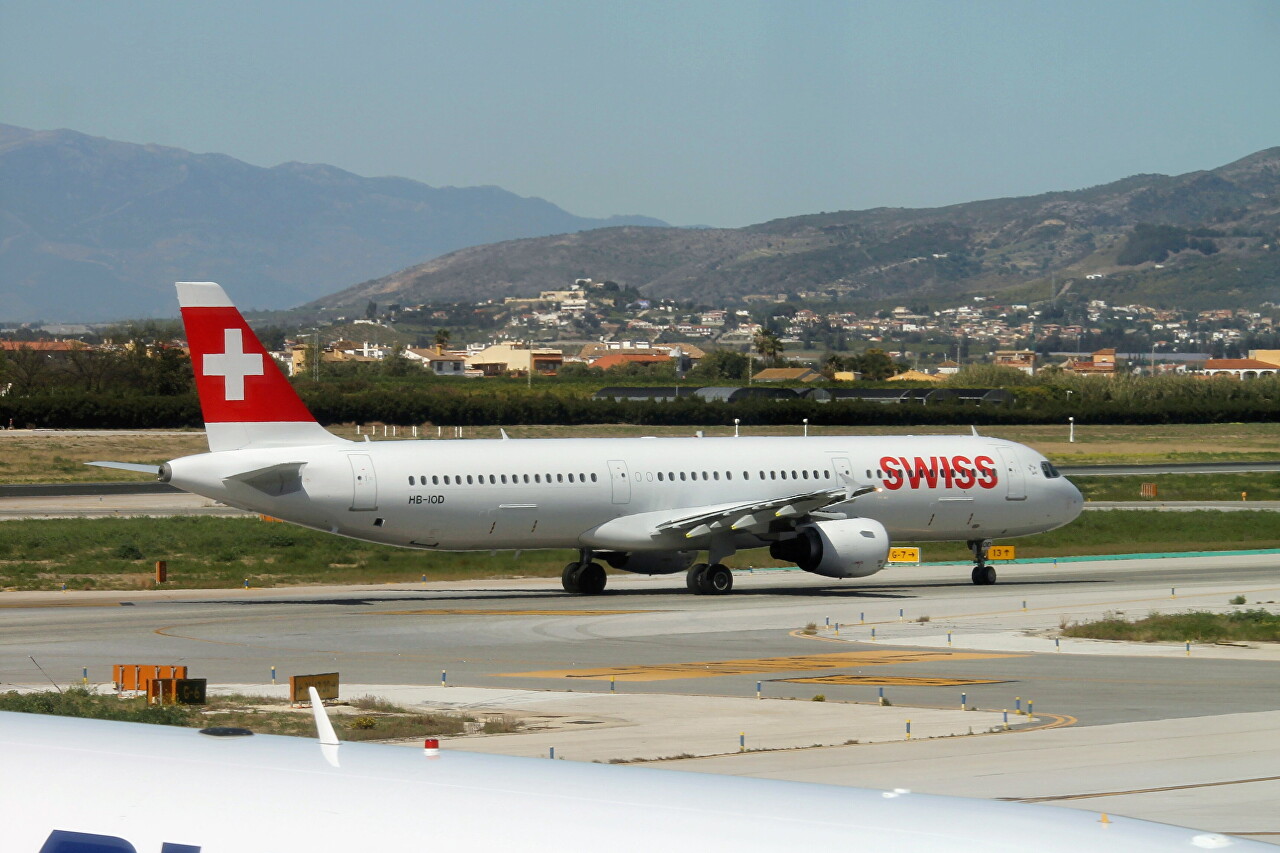 Boeing 737 of the Belgian company Jetairfly with the logo of the TUI tourism holding. The travel industry giant consists of six air carriers, they own 145 medium-and long-range airliners, serving about 200 destinations and carrying 30 million tourists a year.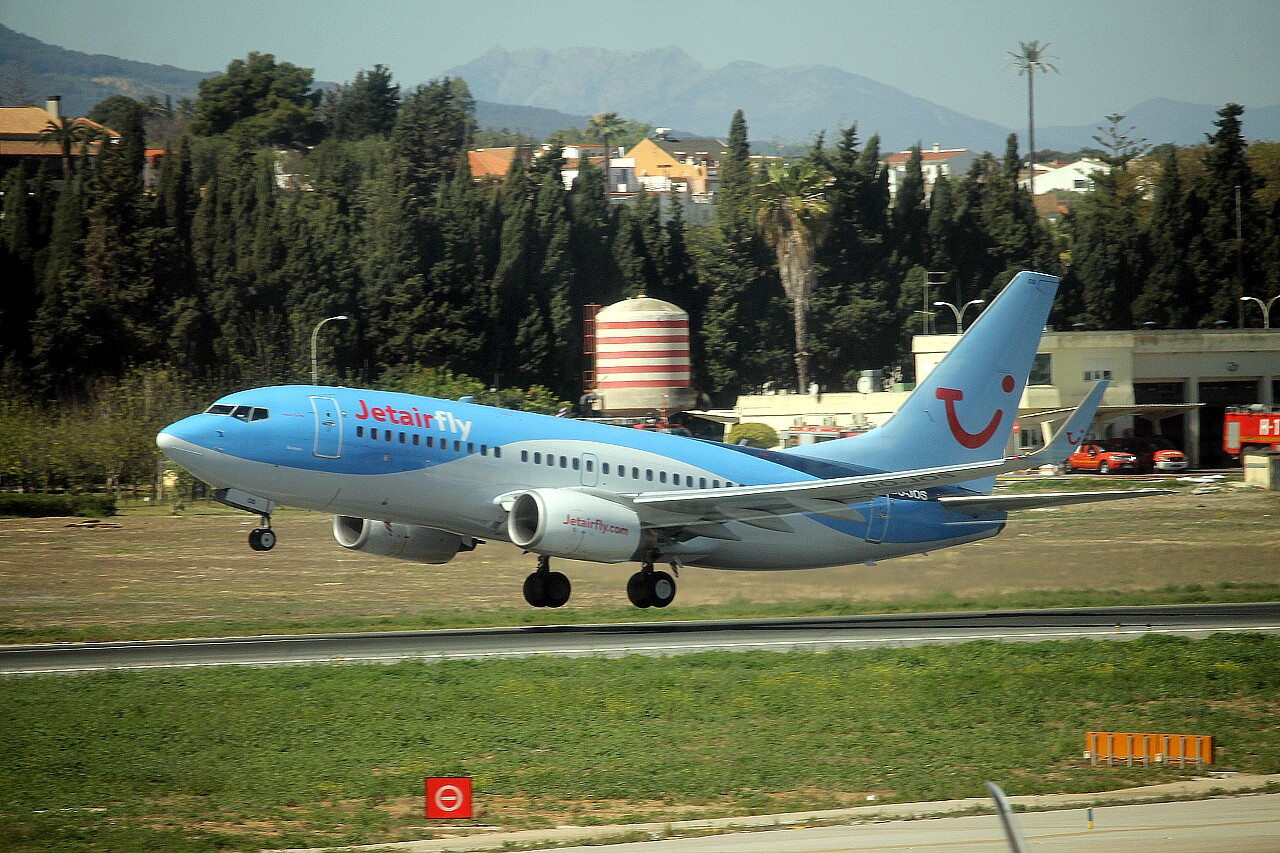 ATR 42/72 is a small Spanish company called Swiftair, which specializes in charter flights to Spain, Europe and Africa. The company has both passenger and cargo aircraft.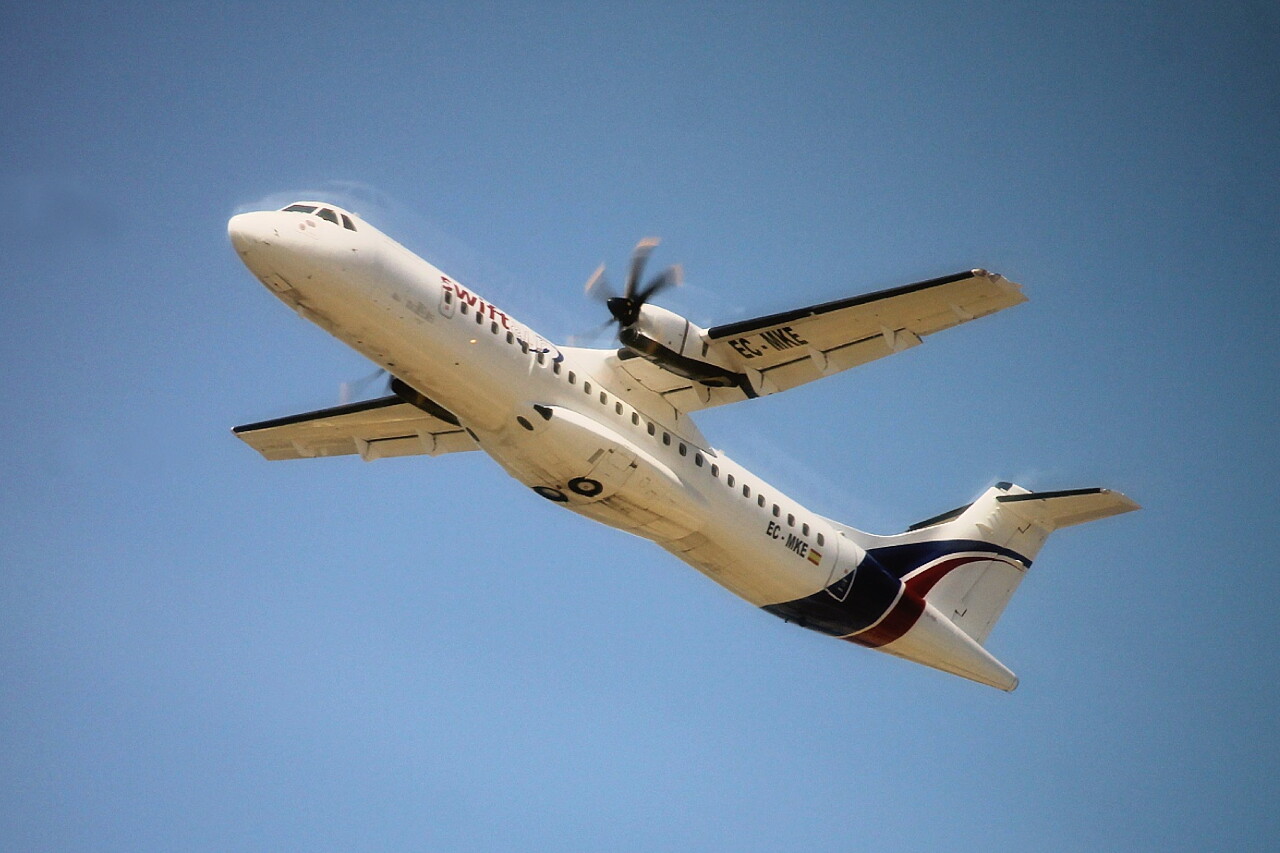 A special feature of this turboprop aircraft is its ability to be used with minimal ground infrastructure. Even towing is not required, it perfectly maneuvers on the ground and even easily moves its tail forward.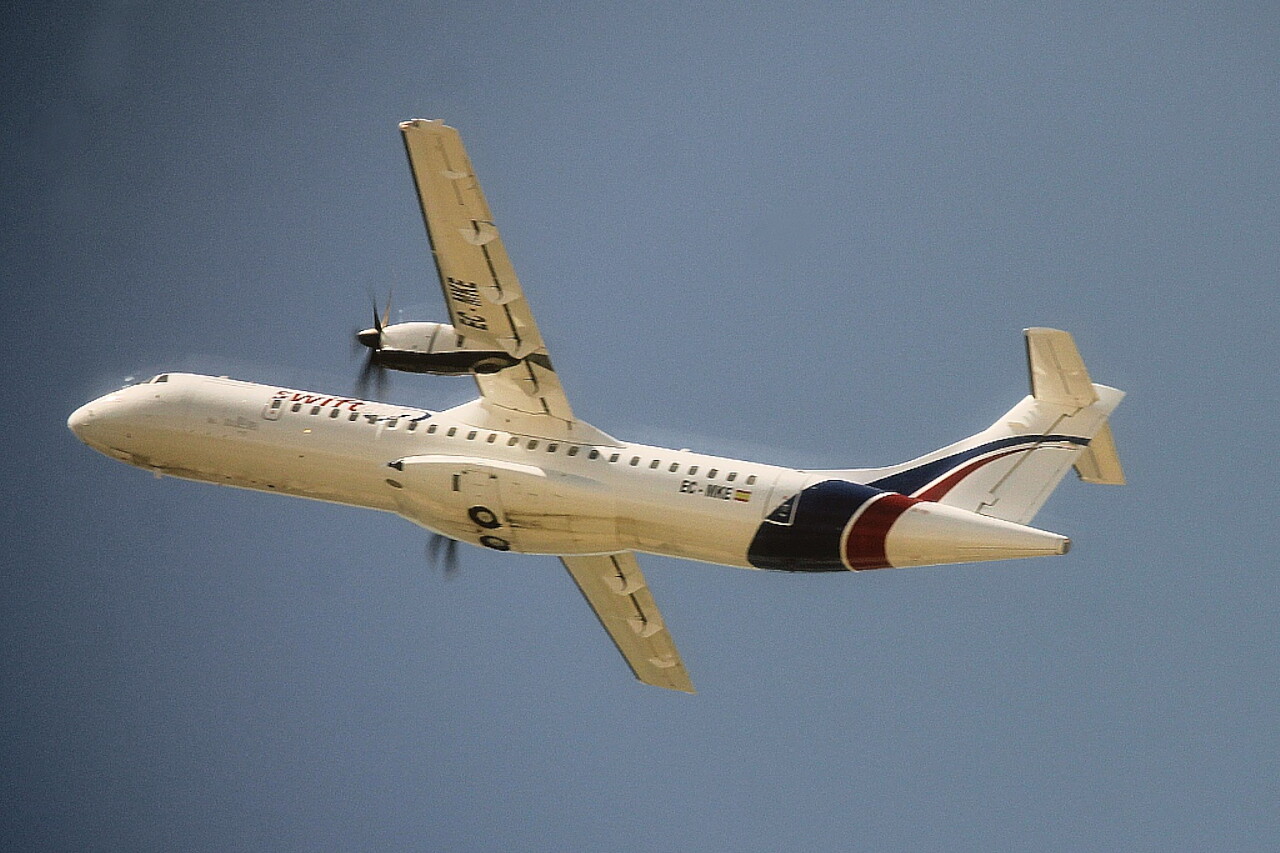 Green and white A330-302 of Aer Lingus airlines. This is the Irish national carrier, whose name in Irish sounds like "air fleet".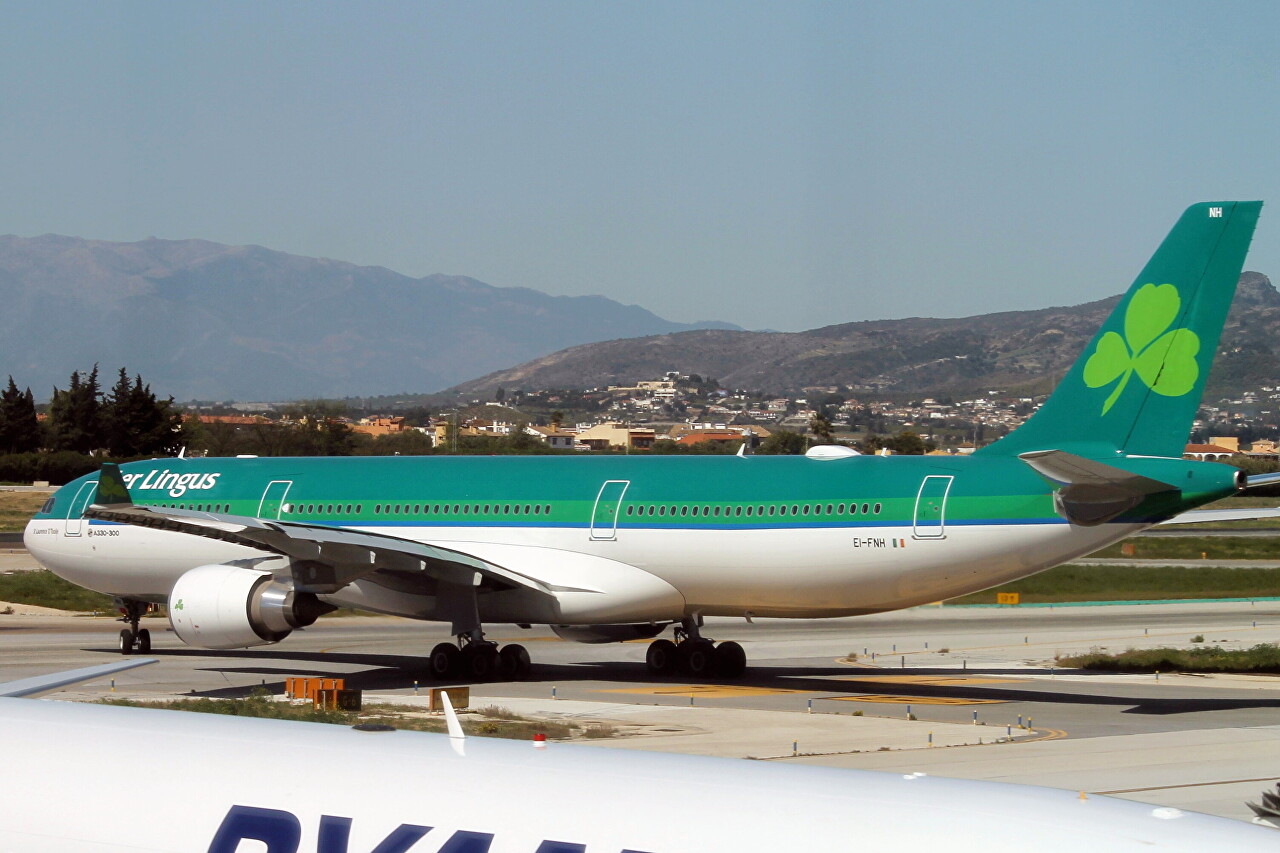 Vueling Airlines is a Barcelona-based company, the second largest carrier in Spain. Of course, it is also a low-cost carrier. The company started flying in 2004 with just two aircraft, and now its fleet consists of hundreds of Airbus A319, A-320 and A-321.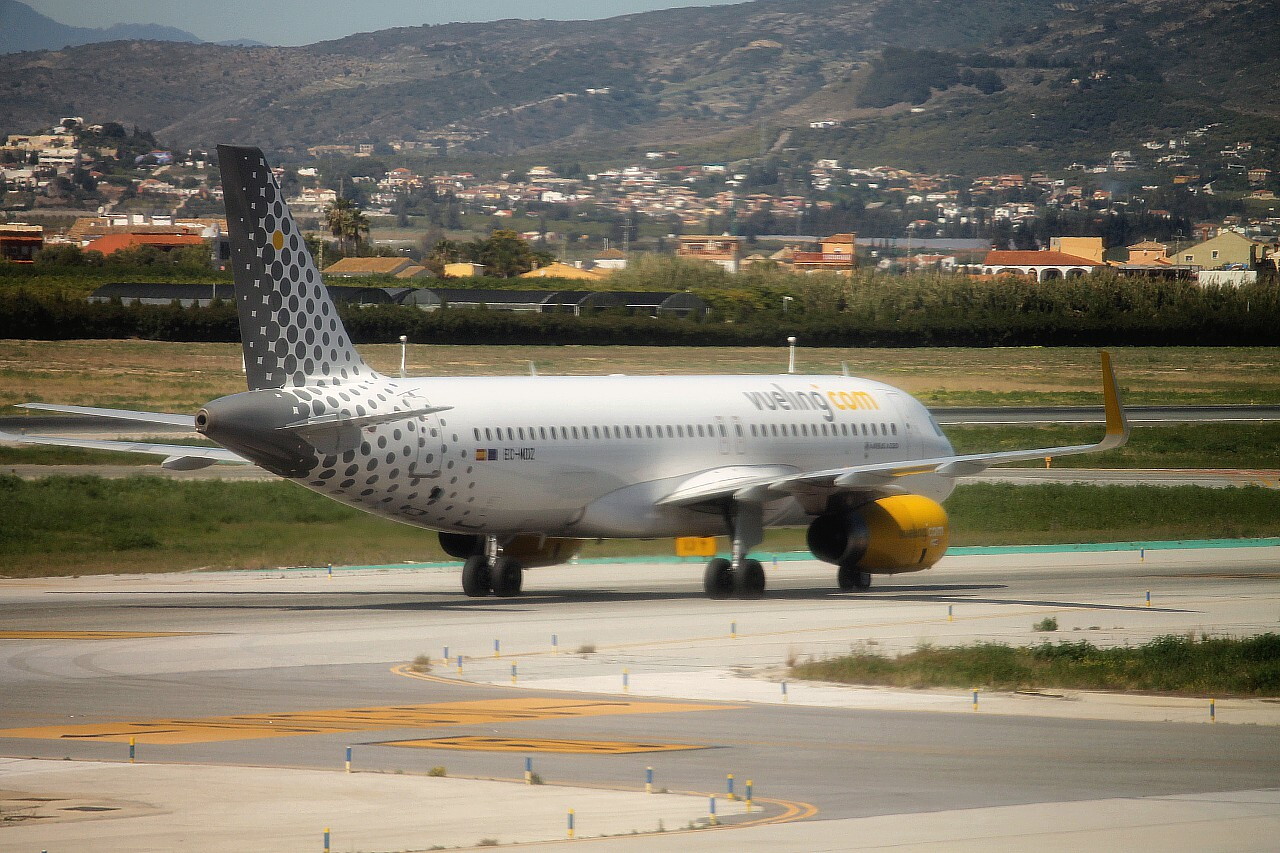 Finally, I would like to draw your attention to the Sierra de Mijas Mountains, which are located a few kilometers north of the airport. Their slopes are pitted with quarries, where dolomite is extracted. This industry makes up a significant part of the economy of the province of Malaga, but also presents many environmental problems.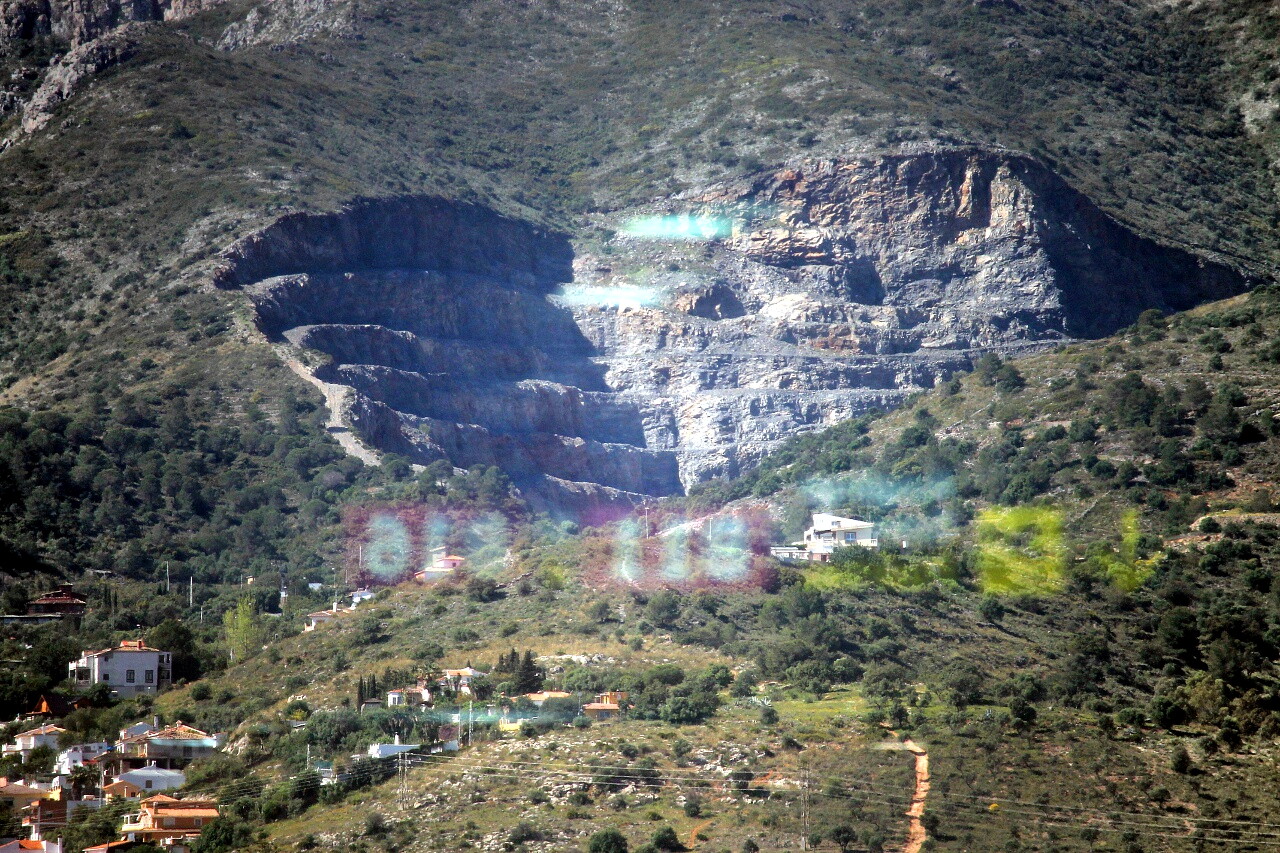 Well, I hurried to the gate, where the boarding of my flight began. Of course, without delay. 50 minutes after our plane landed in Malaga, it was back in the air.