Fly from Malaga - Costa del Sol, terminal T3
Getting to Malaga-Costa del Sol Airport is easy - it is located on the C1 Malaga-Fuengirola commuter rail line. You can take the train both at Maria Sambrano station and in the very center - at Alameda station (on the map). The first train from Alameda departs at 5:20, the last at 23: 30, the travel interval is 20 minutes, the travel time is 11 minutes. (schedule)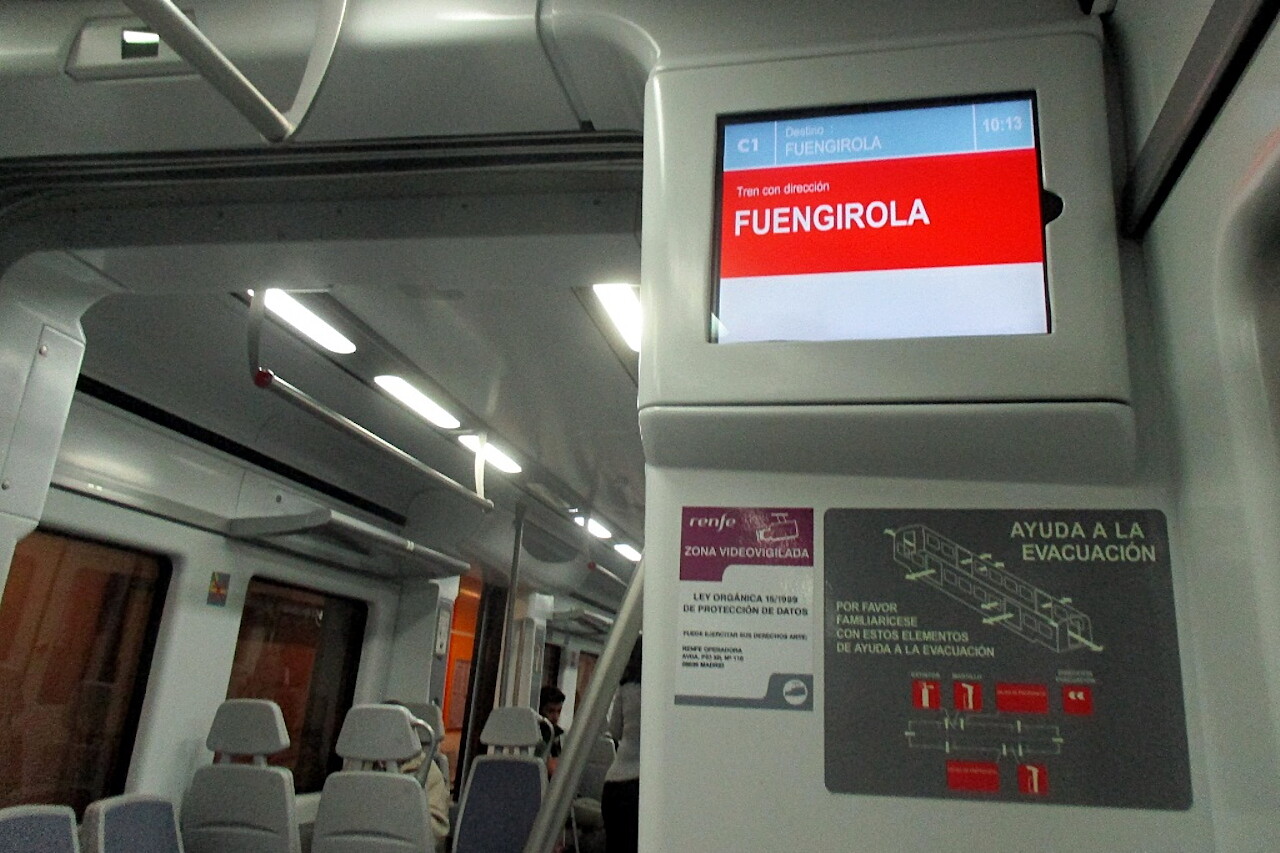 My Turkish Airlines flight to Istanbul was departing from the T3 terminal, also called the New Terminal (La nueva terminal), which was opened on March 15, 2010.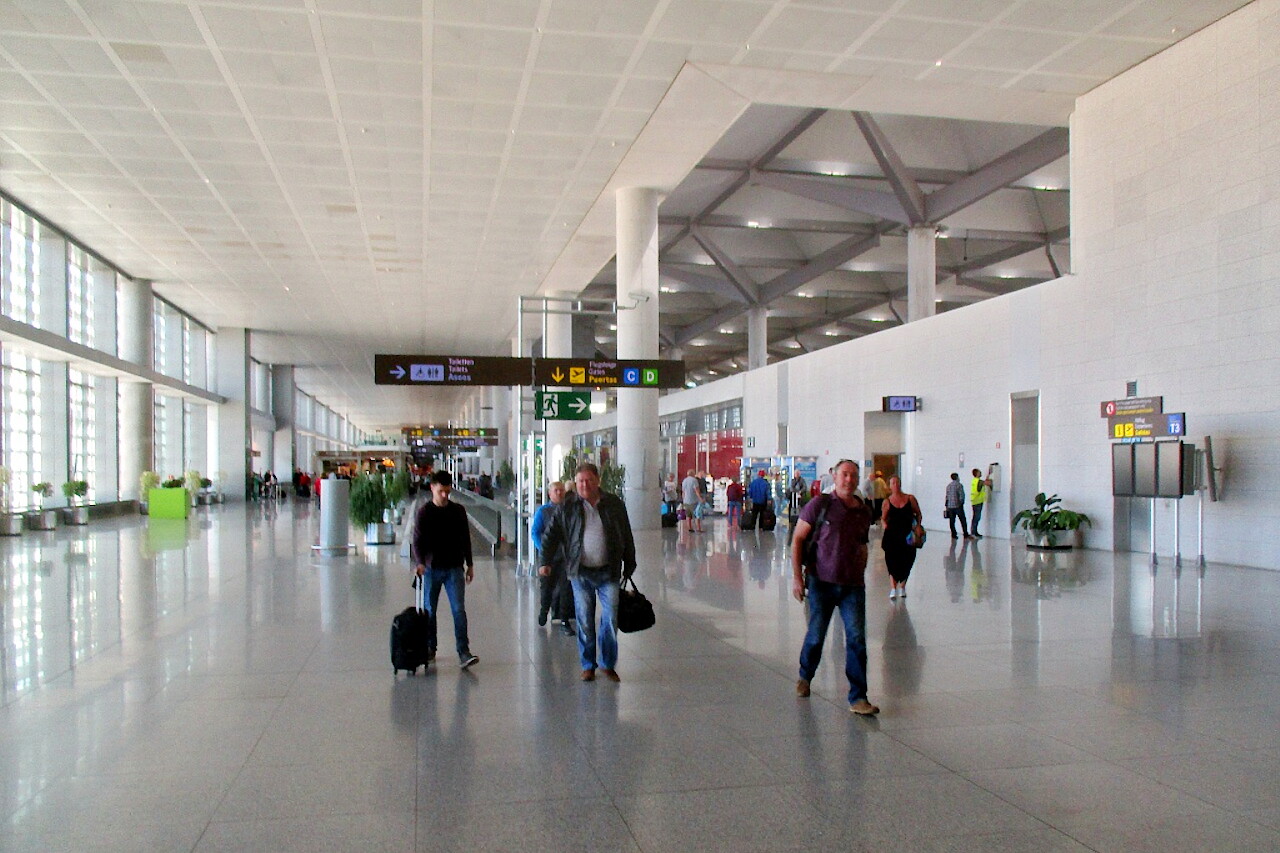 Although Malaga Airport is the fourth busiest airport in Spain, it does not give the impression of a lively place. There was almost no need to stand at passport control, although only a couple of passageways worked.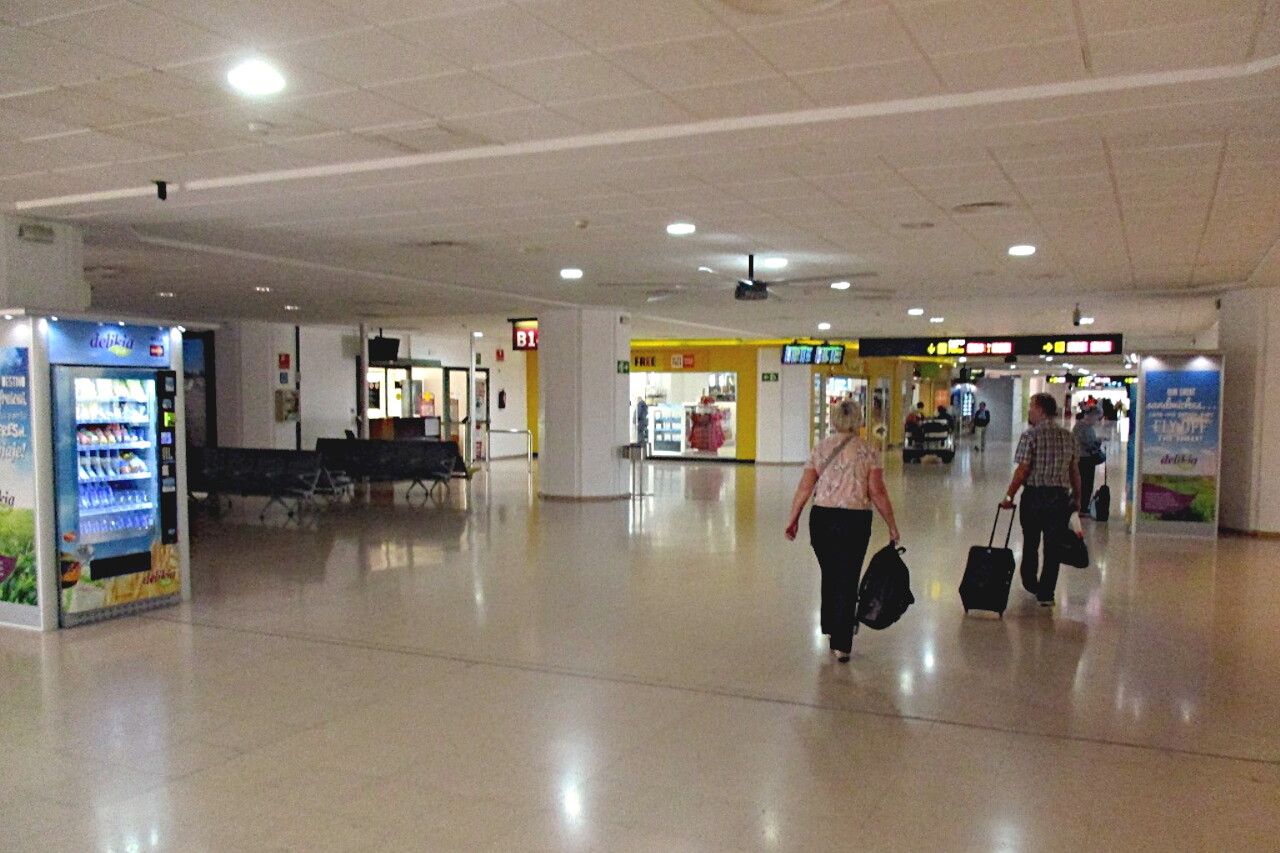 The departure area was completely empty. It's the beginning of April, the season hasn't started yet, so it might be busier in the summer. In fact, the departure area seemed very small to me, and clearly not designed for a long stay of a large number of passengers - here I did not see the usual duty-free boutiques. From the service - several vending machines with drinks and small food. There are no public catering outlets, and there are no public outlets either.
Therefore, the only entertainment left for the passenger is watching planes landing and taking off.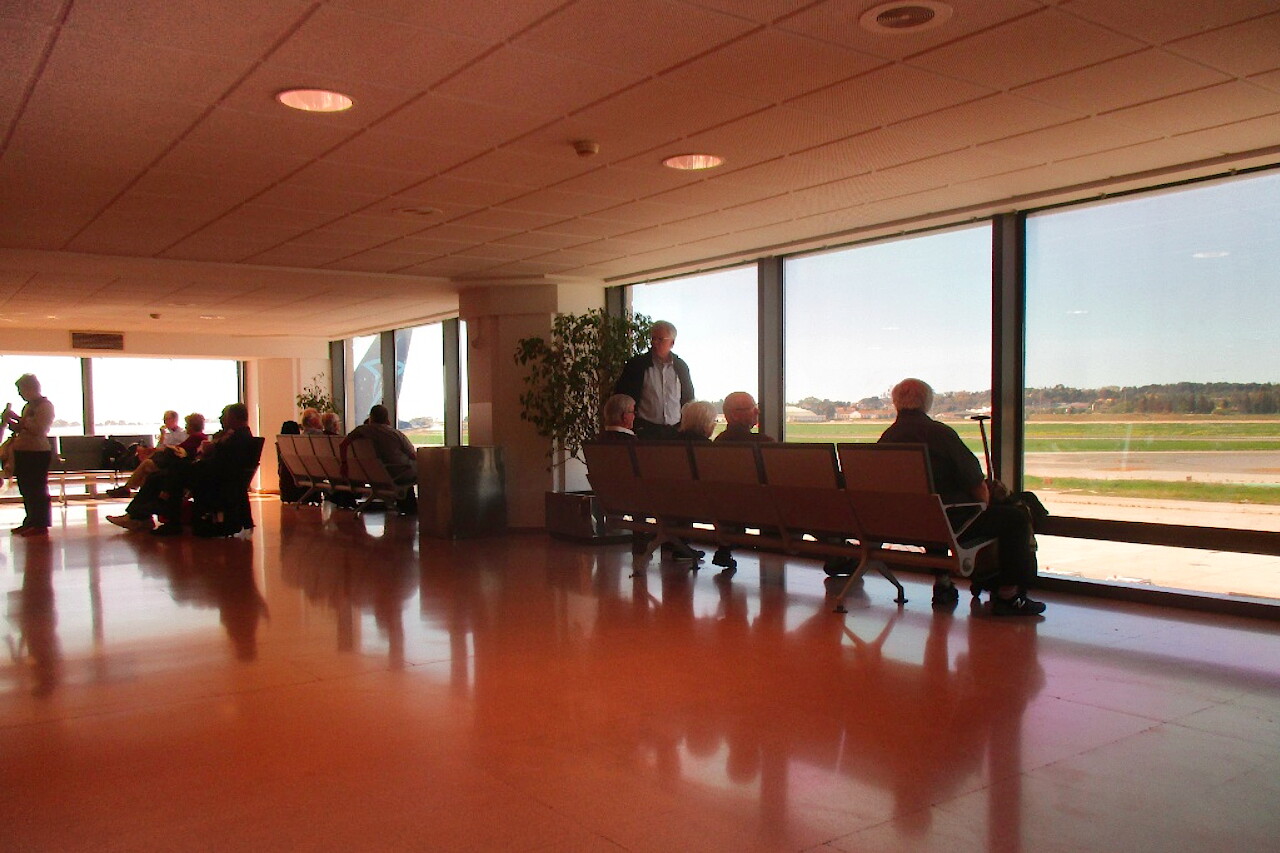 I didn't have to wait long, and soon the landing was announced, and the plane was already taxiing to the runway.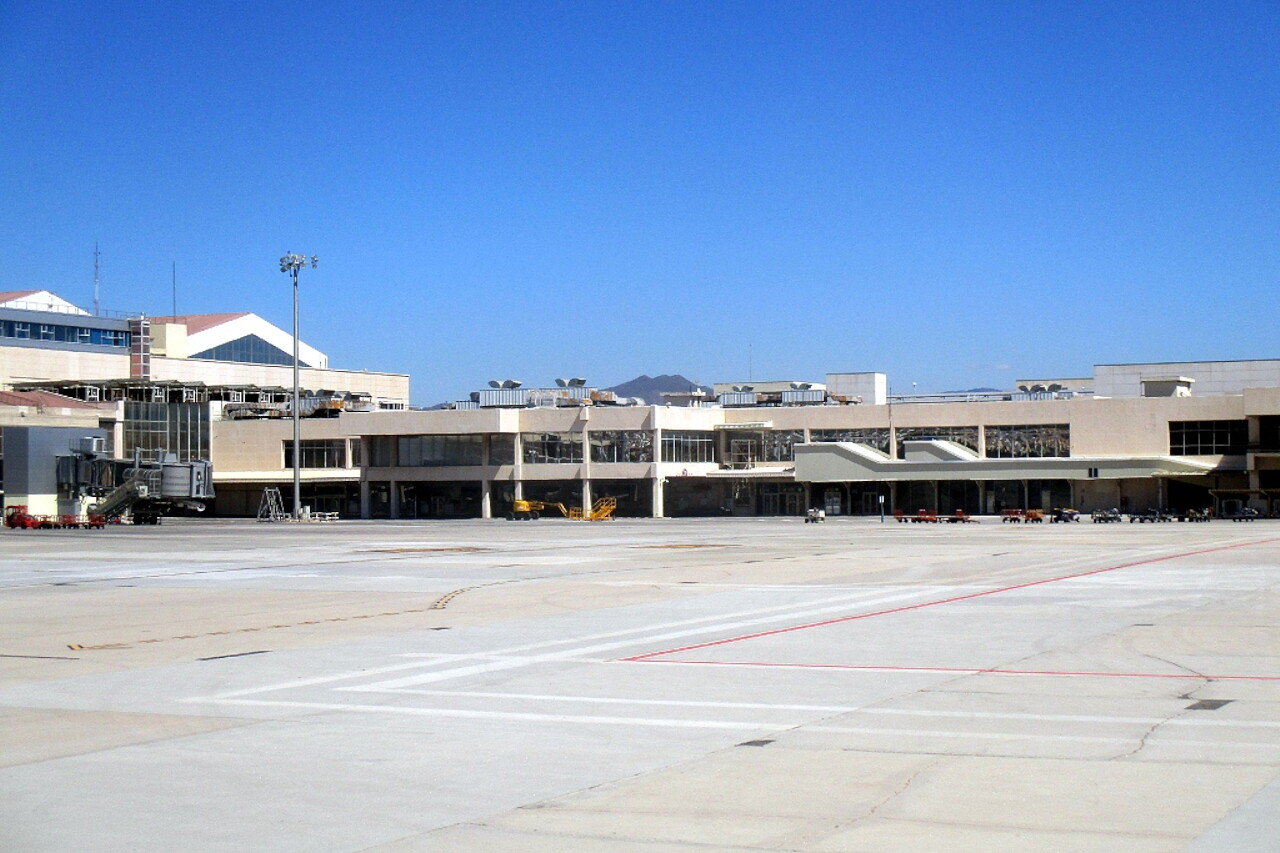 Now you can see the airport from the side of the apron. On the left is Terminal T3, where the landing was made. There seem to be quite a few boarding galleries, and one can only wonder how the airport digests 13 million passengers a year.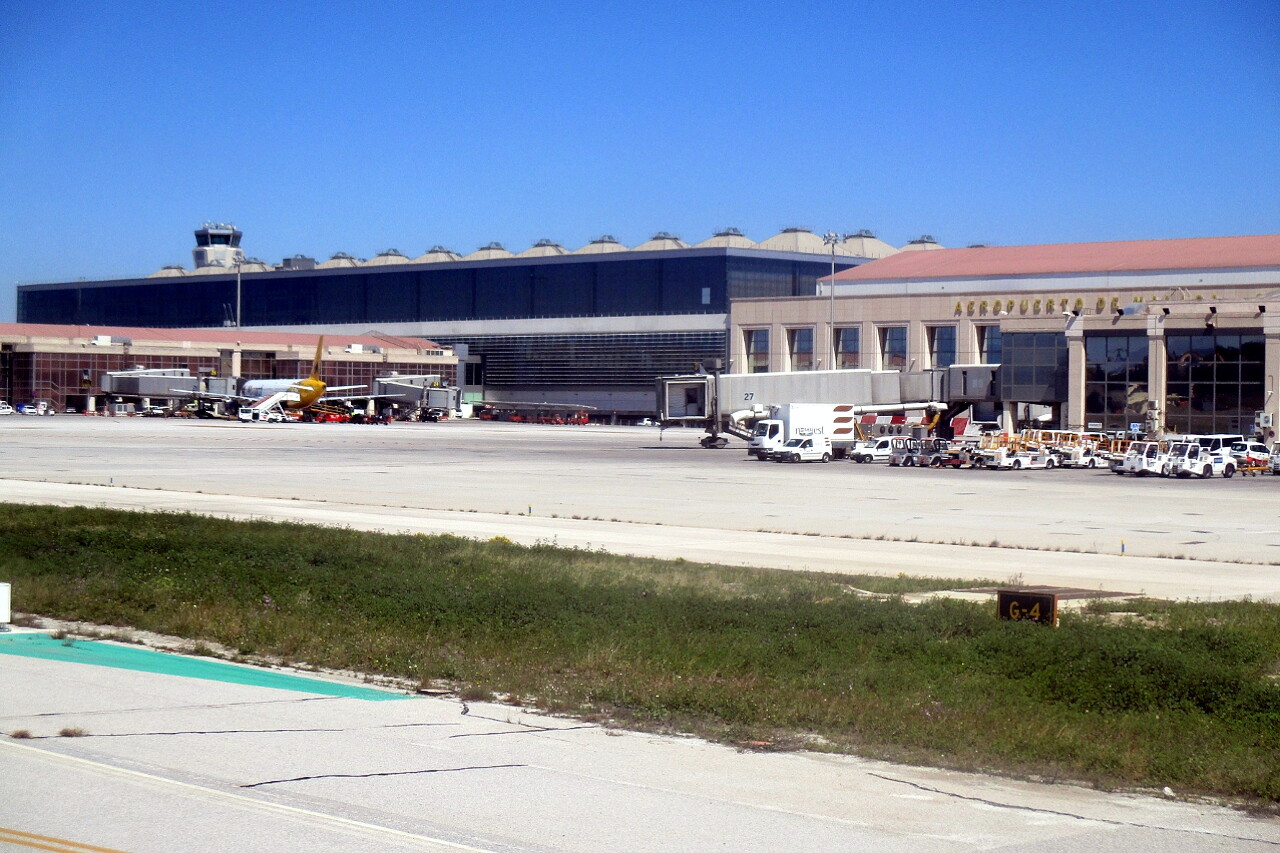 On the right is the T2 terminal named after Pablo Picasso. The airport really looks very small. I would like to compare it with my "home harbor" - provincial Yekaterinburg, but a short observation of take-offs and landings refutes this idea - air traffic does not go into any comparison. And it's not nearly the season yet. The answer is simple - a significant part of the terminal is located below the level of the apron-the arrival zones are located on the lower tiers. The size of the baggage claim area and the number of conveyor belts made a lasting impression on me when I looked for my backpack there last spring.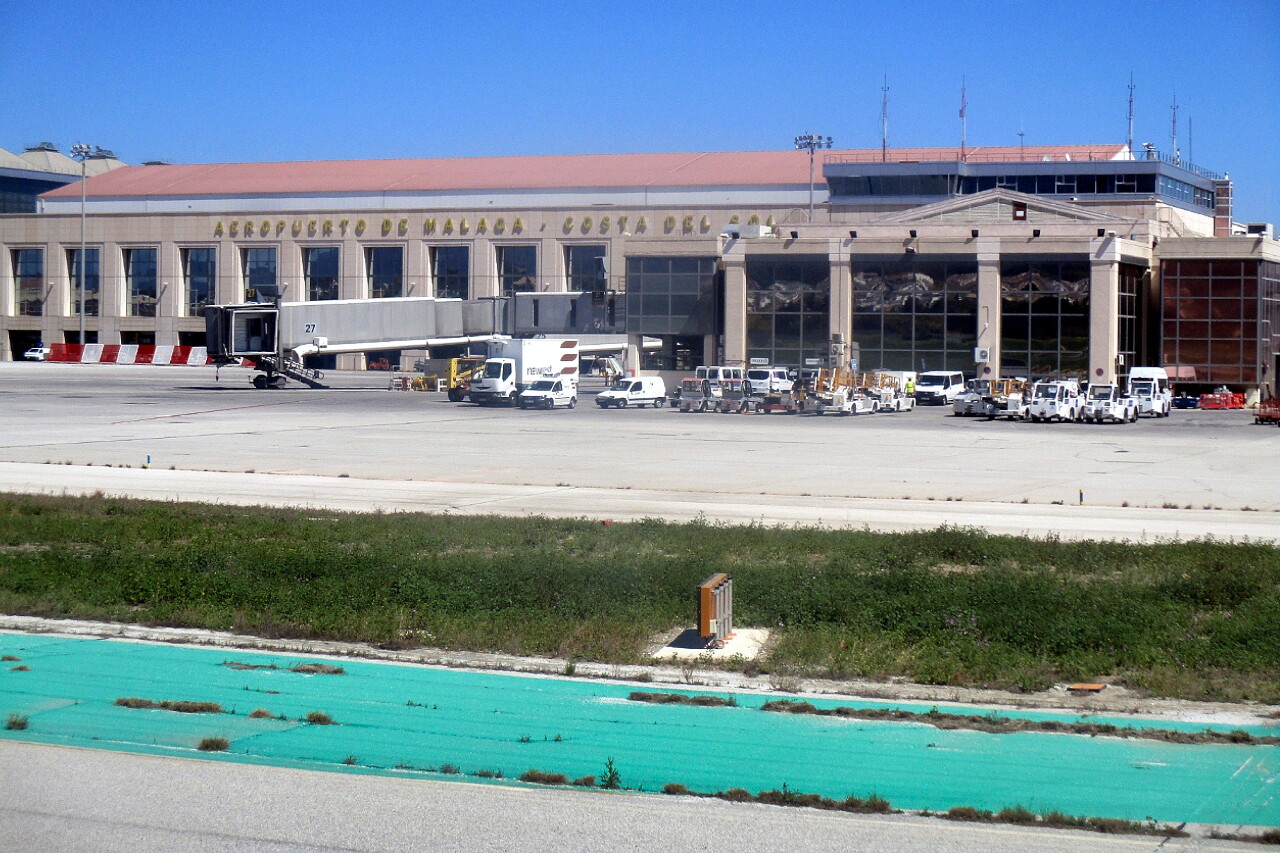 Take-off towards the sea. On the starboard side, you can see the beaches of Torremolinos, located south of Malaga.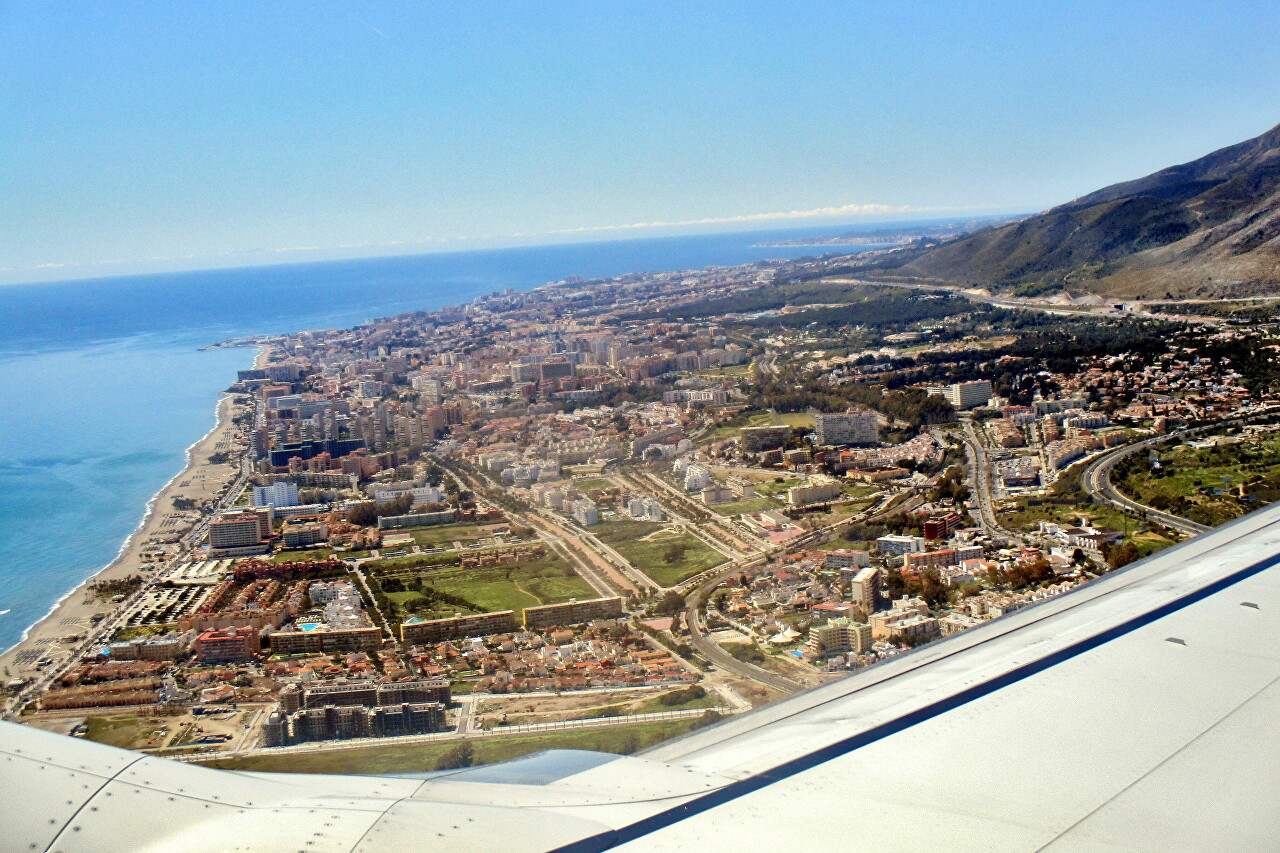 In the depths of the coast, you can see the northern spurs of the Sierra de Mijas mountain range.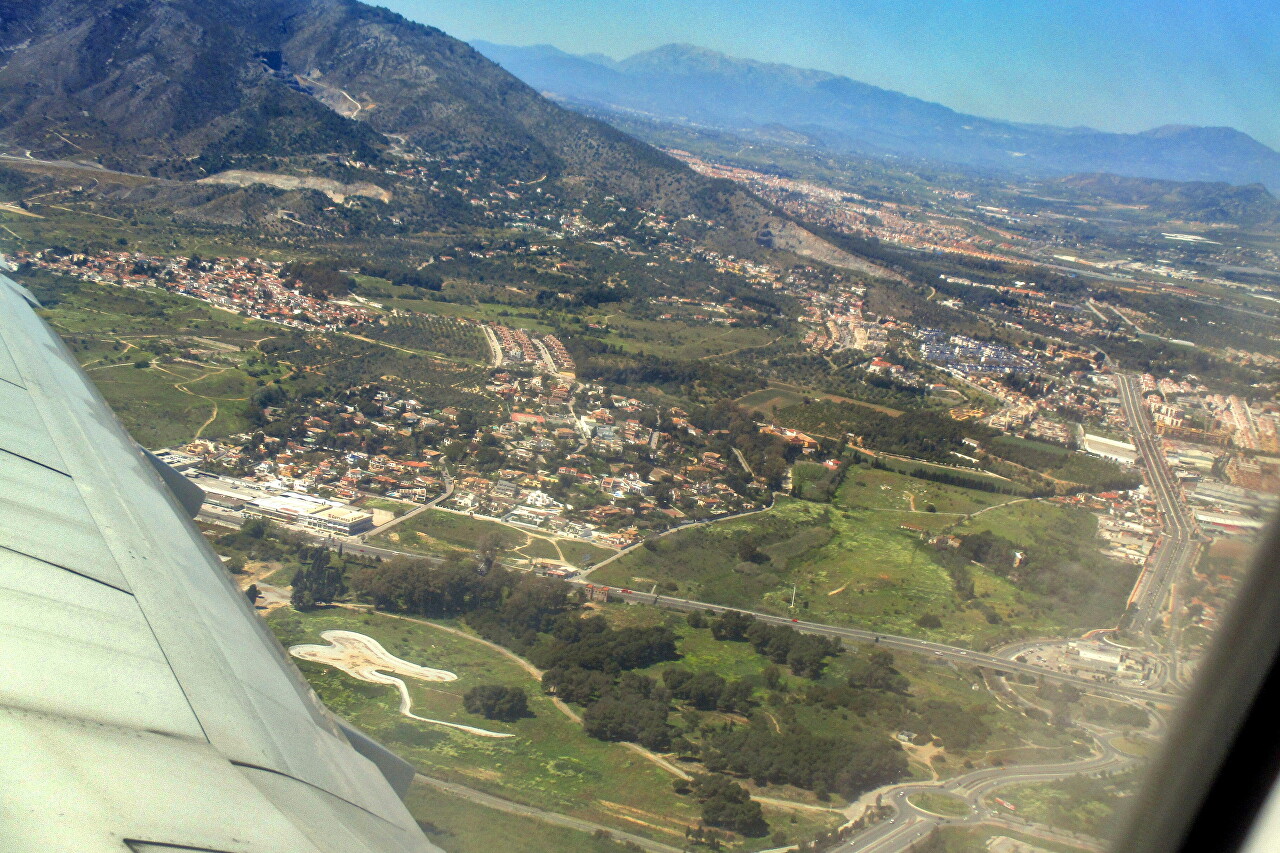 Looking back, you can see the mountains completely. Let's take another look at the Sunny Coast...our plane is heading for Istanbul.