Hirsch H. 100 Experimental Aircraft (Le Bourget Museum)
Aerodynamic engineer René Hirsch worked on the problem of aircraft stabilization in turbulence zones since 1936, founding after the WWII the company Moyens aérodynamiques de regulation et de contrôle (MAéRC) (Aerodynamic means of regulation and control). The only practical result of research was the twin-engine aircraft H. 100, which performed its first flight on June 15, 1954.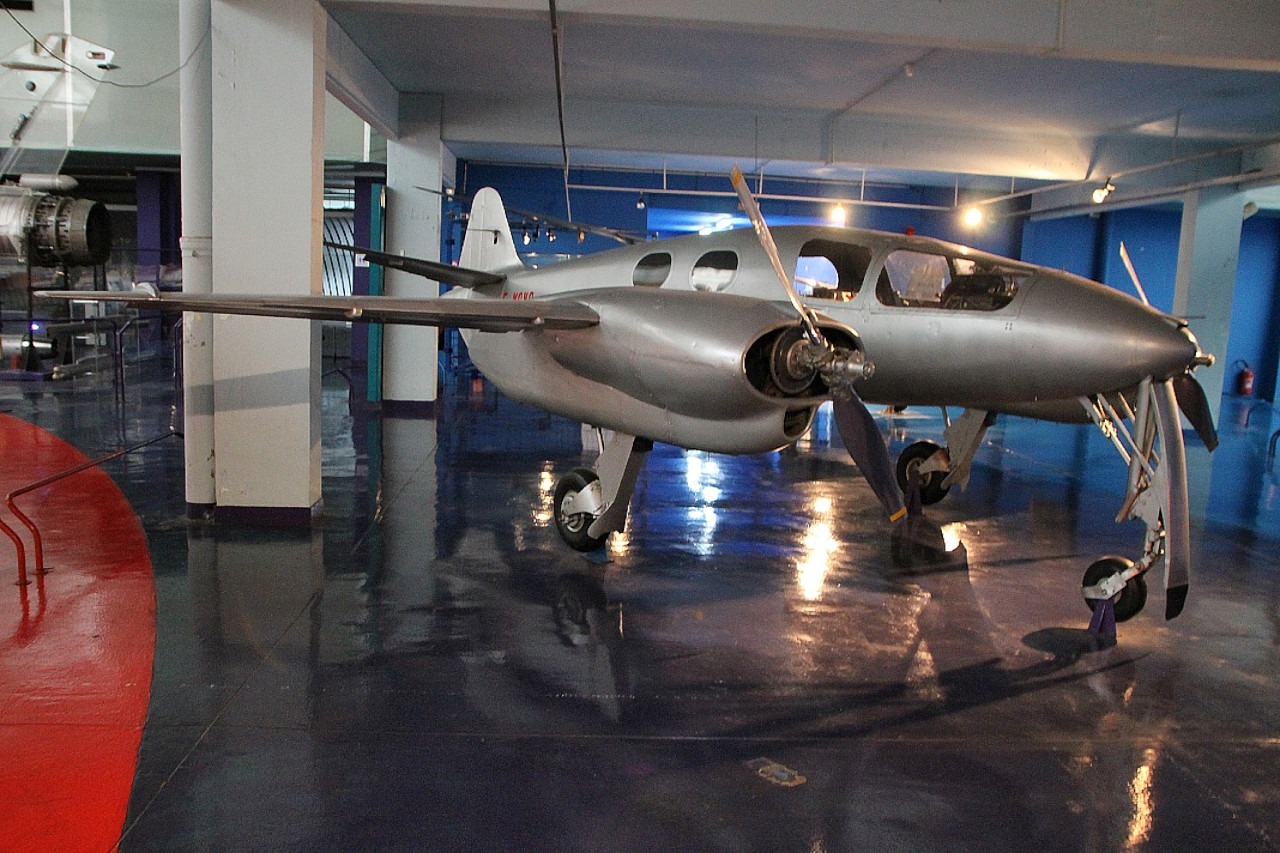 H. 100 is made of wood, has a cantilevered lower wing in the form of a trapezoid. The fuselage is ideal from the point of view of aerodynamics, but this shape leaves the pilot with a view only through the side windows.
The whole highlight of the airplane was the stabilization system. The surfaces of the horizontal tail are fixed to the body on hinges and can change the angle of inclination under the influence of flow disturbances, driving the valves of the pneumatic system, which transmits commands to the wing tips, which change their position, compensating for the disturbances. Pneumatics could be switched on and off in flight to test the effectiveness of the system under different modes.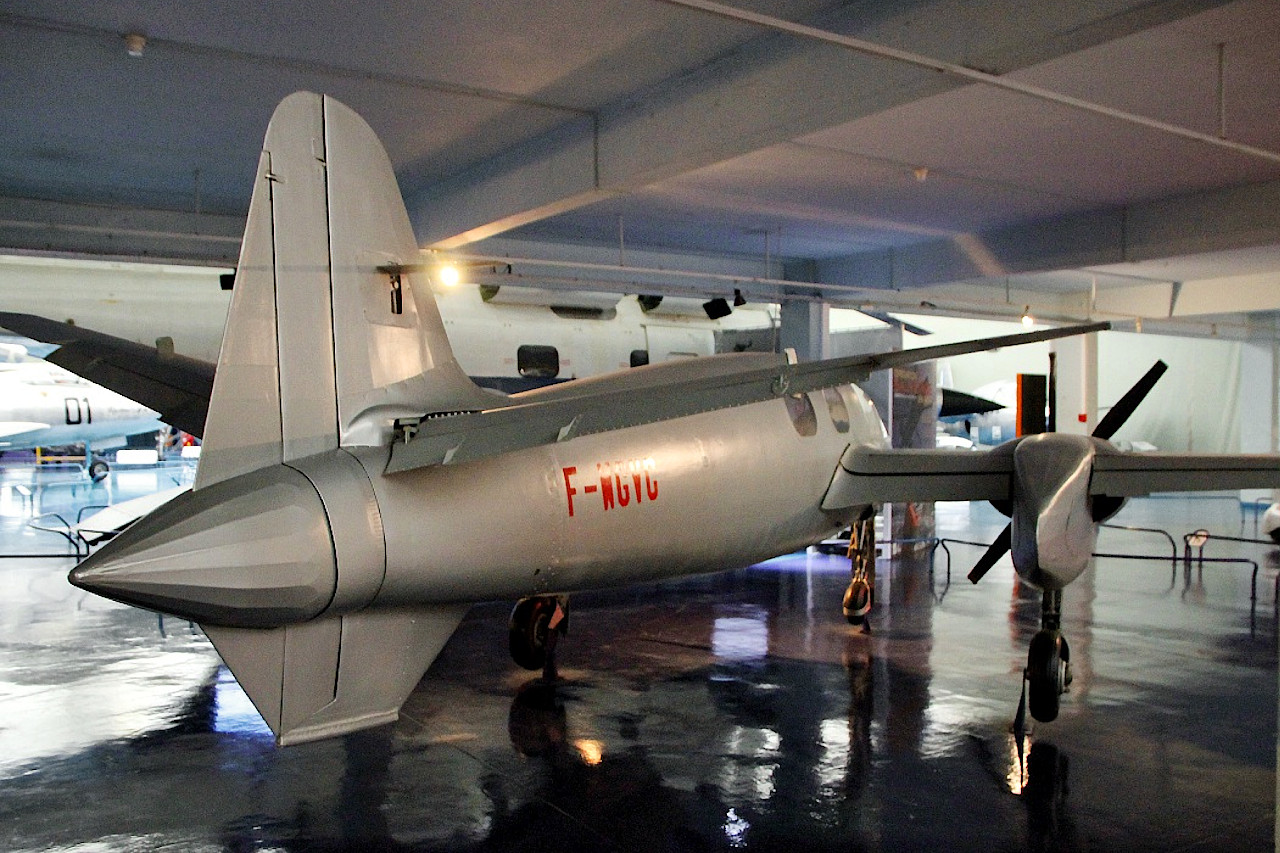 The plane flew well, and the stabilization system showed satisfactory results. Research flights continued for six years, but the Hirsch system never interested aircraft manufacturers. On June 16, 1971, the plane took its last flight, after which the program was closed. In the same year, the designer presented the aircraft to the Museum of aviation in Le Bourget.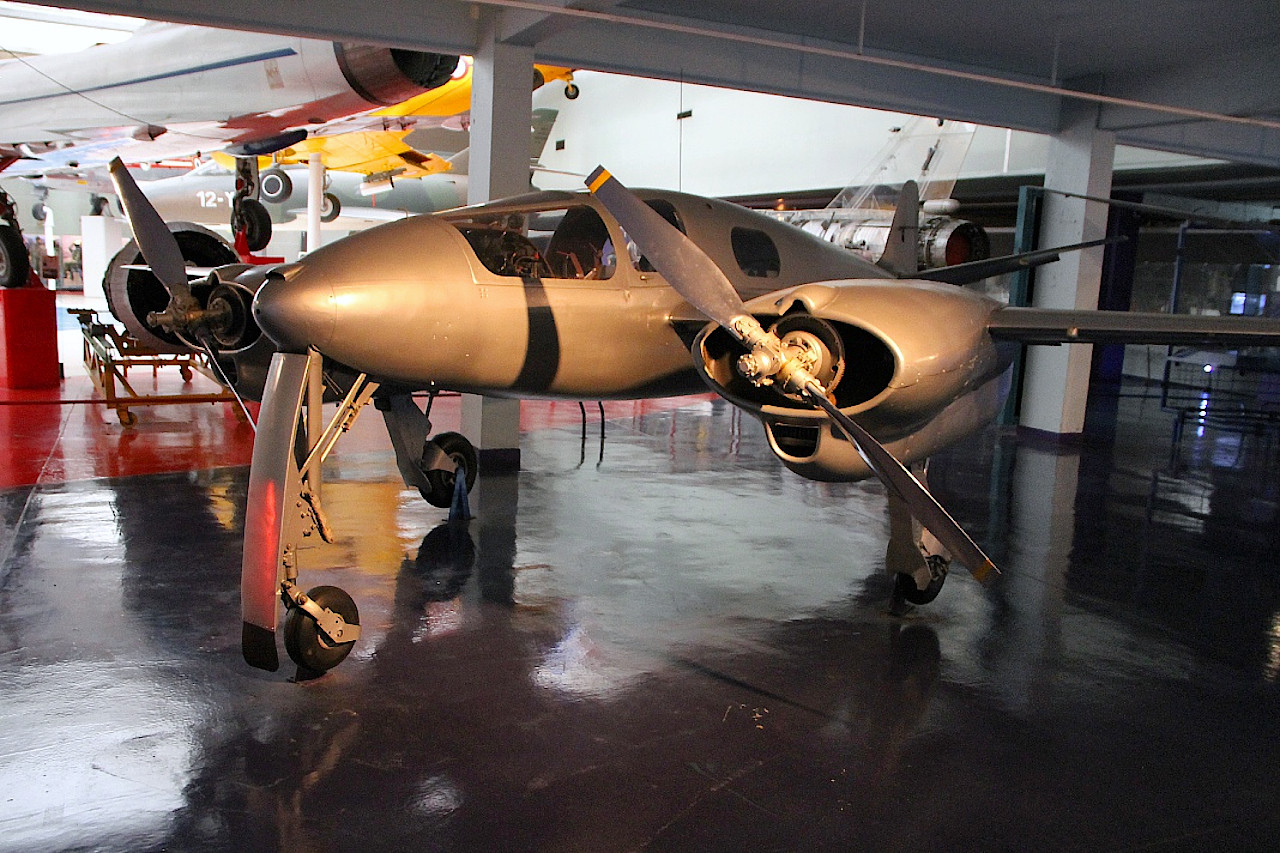 Three-seat aircraft has the following dimensions: length 7.60 meters, wingspan 8.60 meters, its area 8.5 square meters.meters, height of 2.15 meters. Empty weight is 904 kg, maximum take-off weight is 1319 kg. The powerplant initially included 2 four-cylinder régnier engines of 95 HP with two-bladed propellers, but their low power in September 1955 caused an accident during takeoff. After the repair, the aircraft was supplied with 170 HP Lycoming O-360 engines. With these engines, the maximum speed was 330 km/h, the ceiling 6100 meters, and the flight range at a cruising speed of 305 km/h reached 1750 kilometers.