Alcoy-Gandia Railway Museum, Almoines
In a previous article, I talked about the history of the Alcoy-Gandia railway. The memory of the landmark railway is preserved by the Asociación Tren Alcoy, which owns the Almonyes Museum, located in a former station building.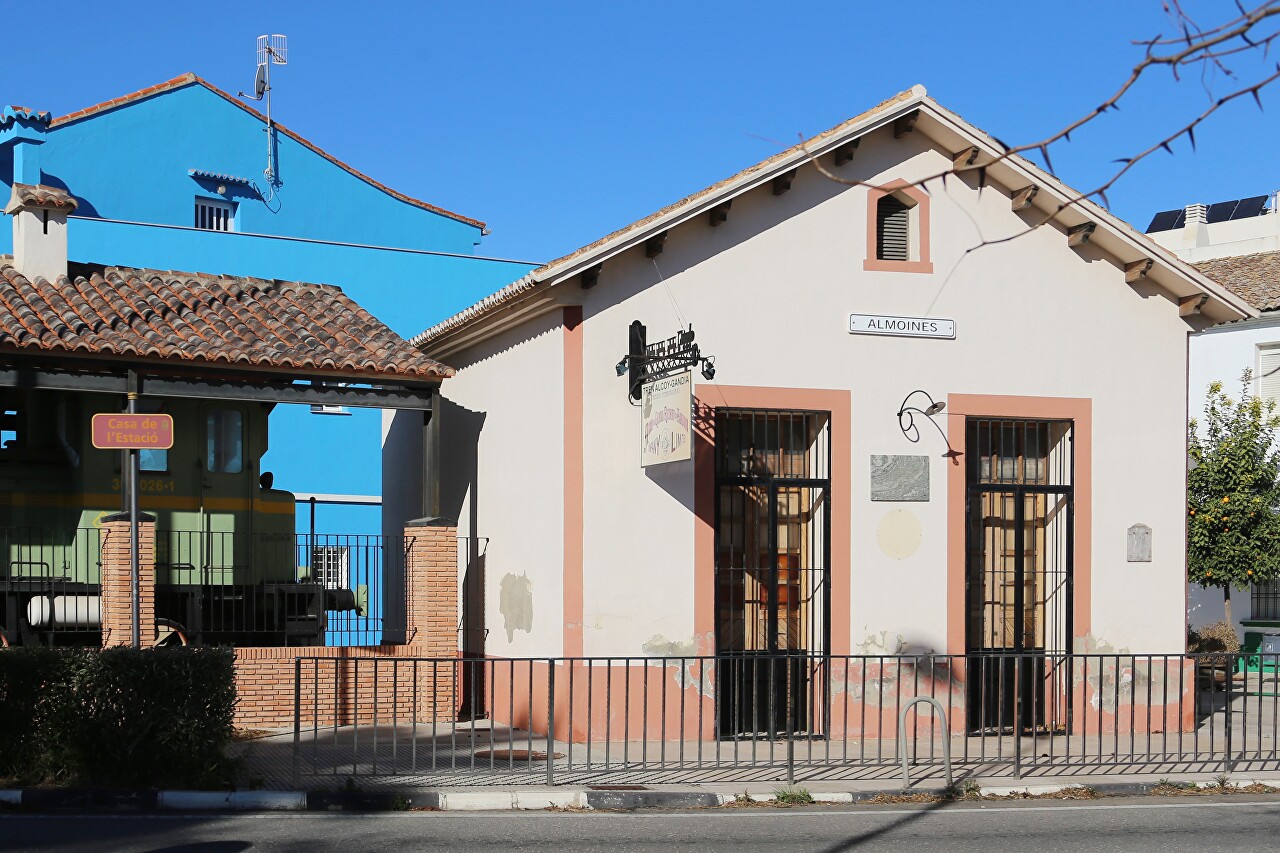 Here enthusiasts have collected an interesting collection of various railway rarities.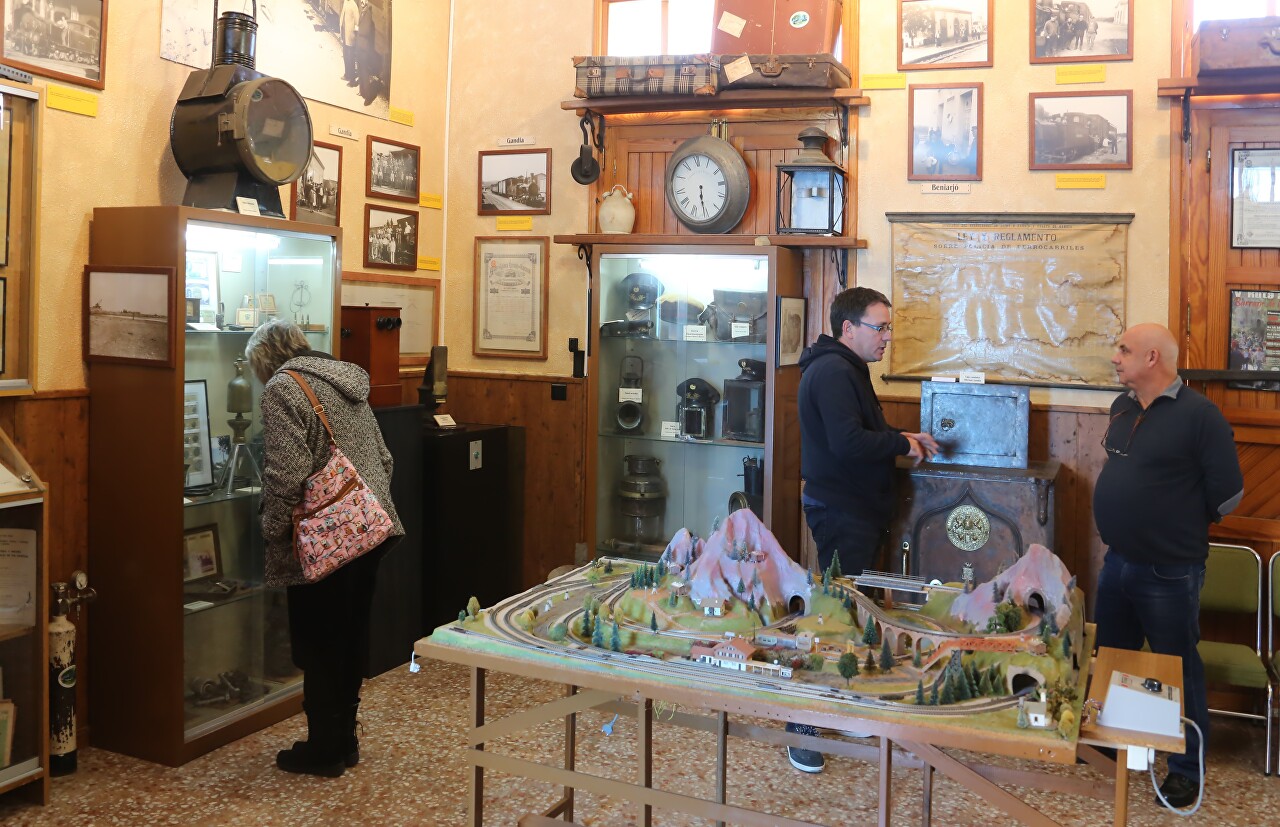 Railway tickets consisted of rectangles made of plain dark cardboard.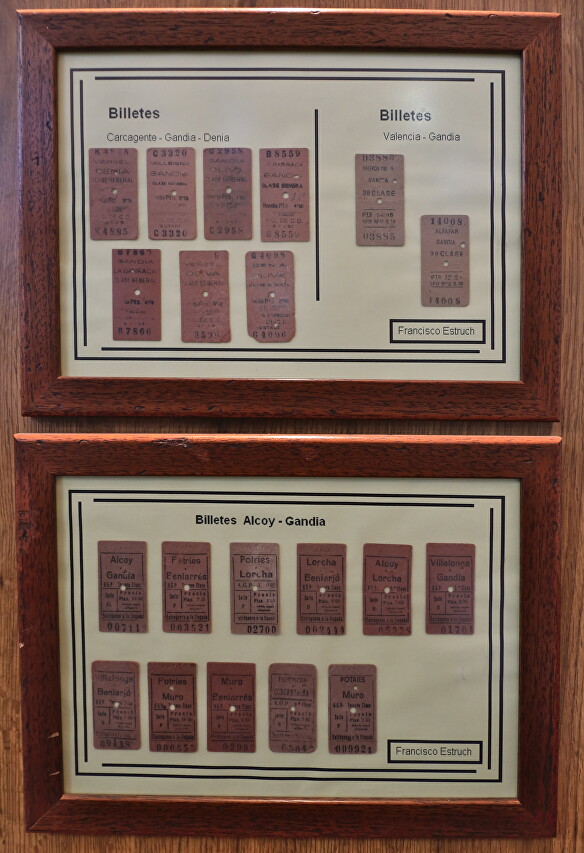 This powerful unit is called "composter". With its help, holes were punched on the tickets, indicating the redemption of the ticket.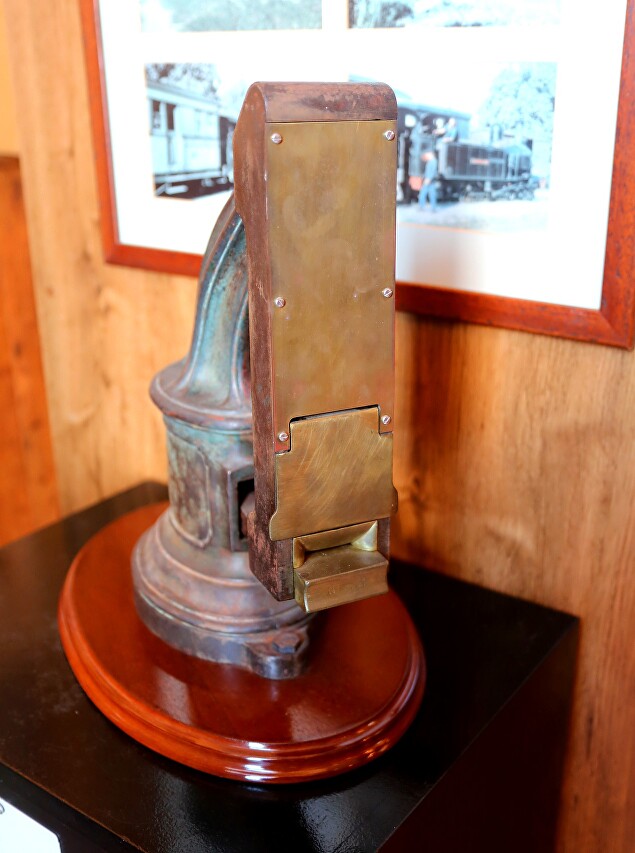 Banknotes from different eras.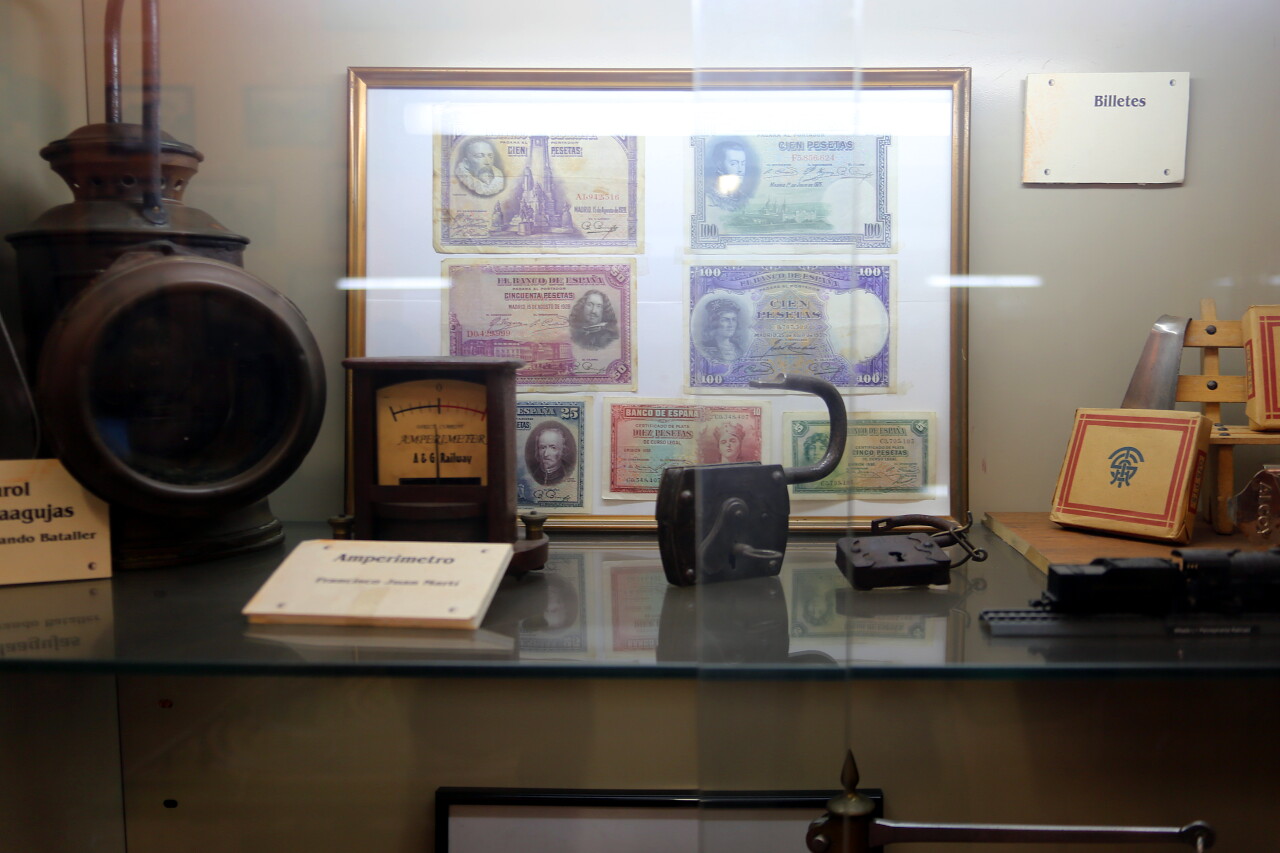 A collection of caps worn by railway employees and a trackman's bag.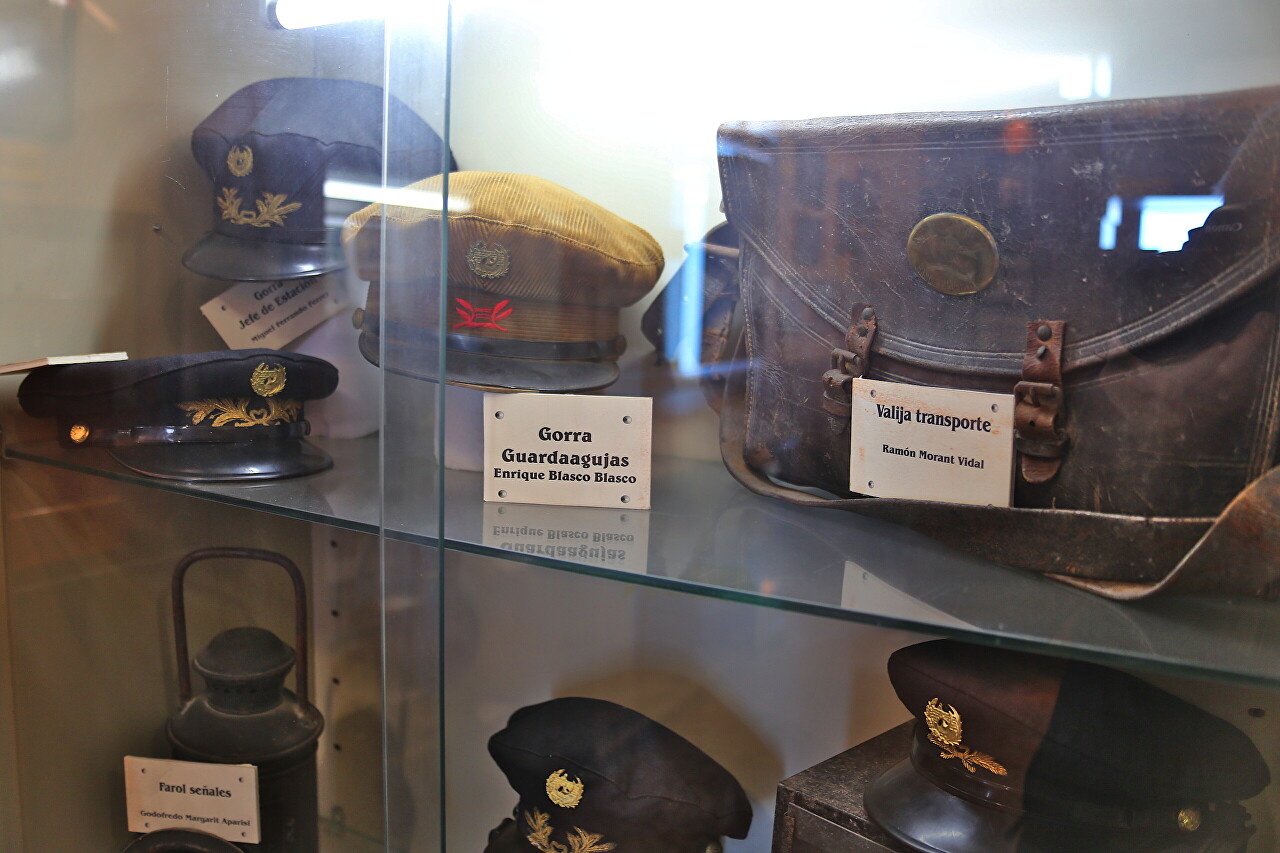 .Attributes of the station attendant: a red cap, red and green signal flags that gave commands to the locomotive driver during the daytime, and a lantern with colored glasses for giving signals at night.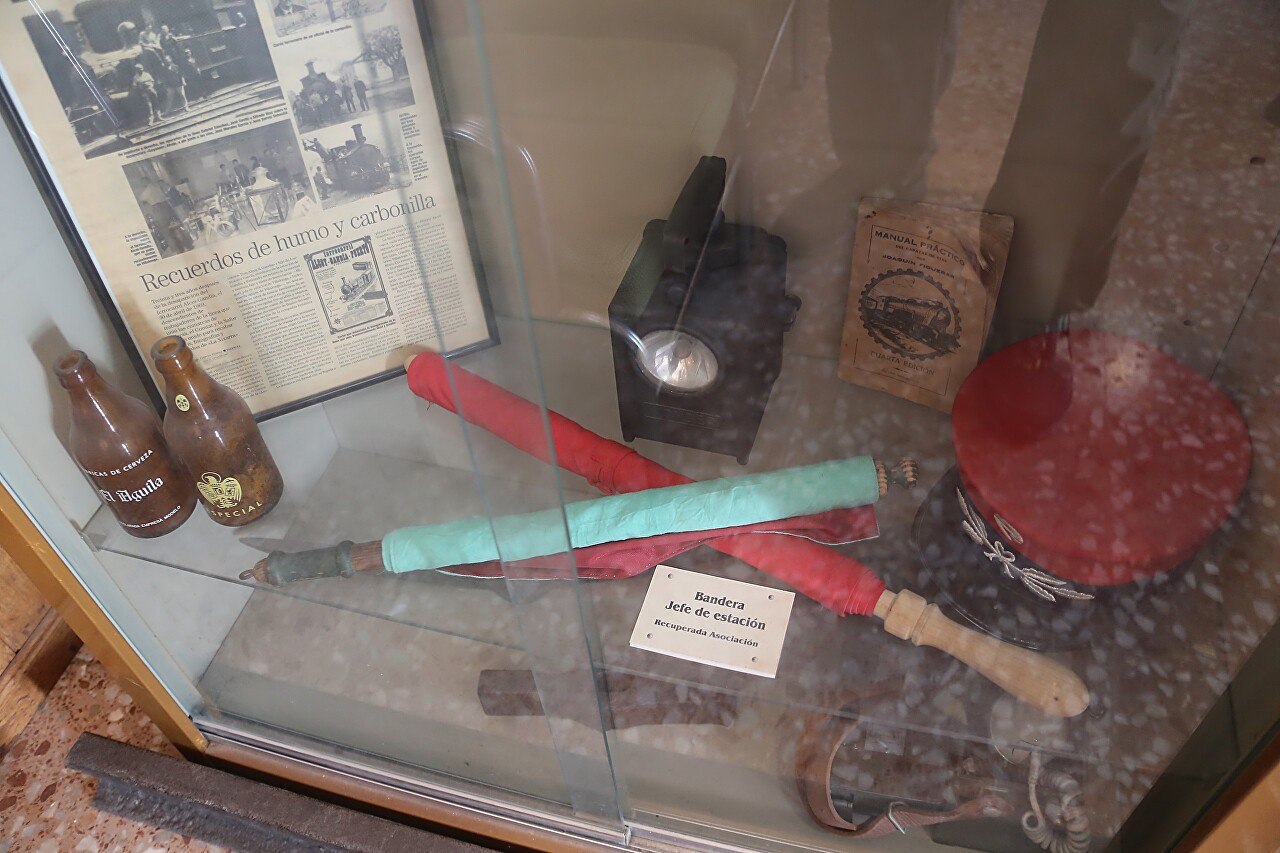 Milners safe with patent protection, as indicated by a round plate with the company's coat of arms. It has a small safe built into the wall. On the right is a manual jack.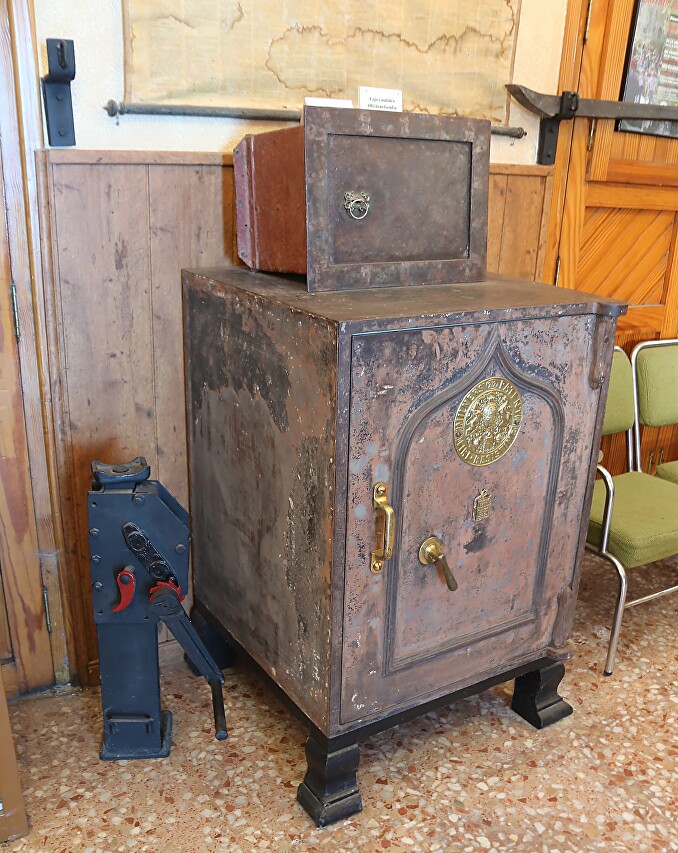 .Transmitting device (Emisor) of a railway telegraph. The telegraph operator set the pointer to the desired letter, the signal was transmitted via wires stretched on poles along the line to another station.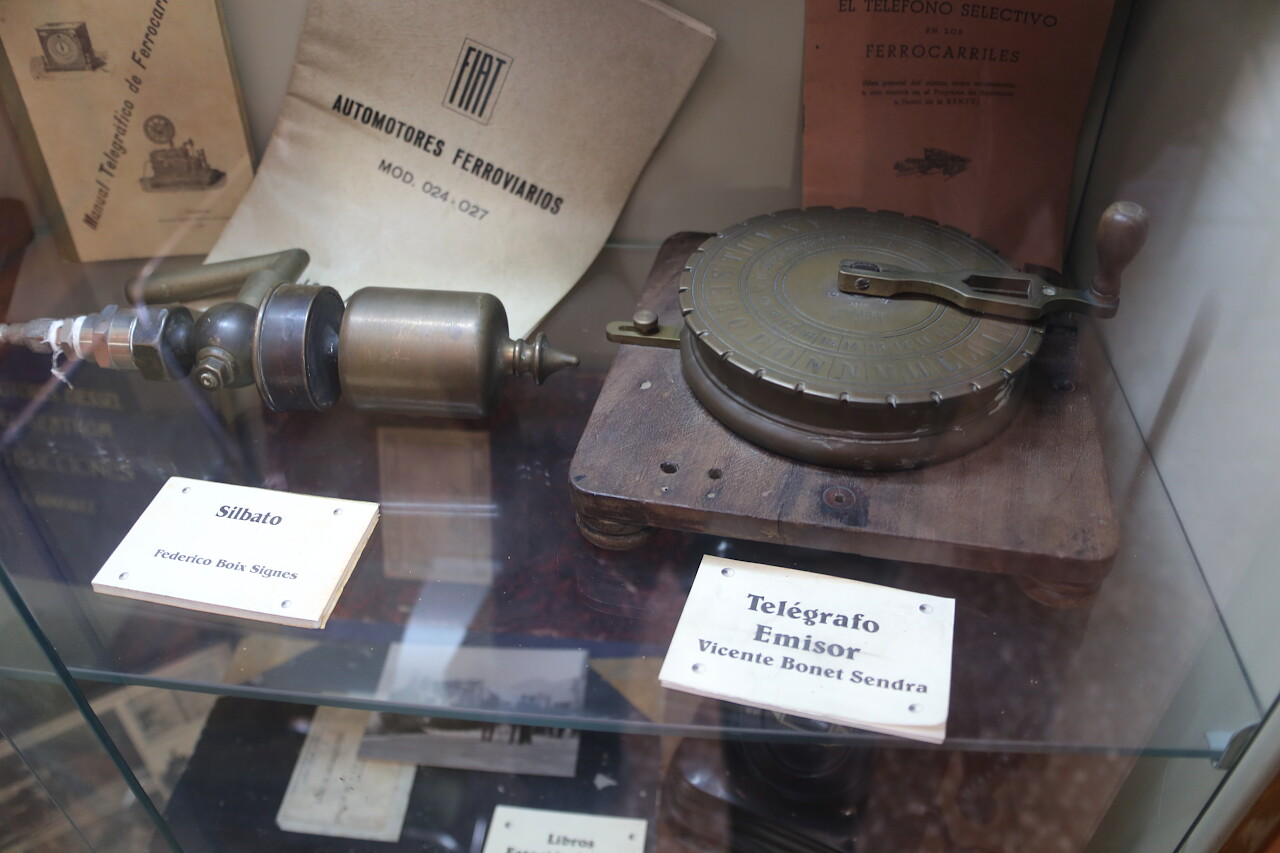 And this is the Receiver of the well-known Breguet company. When a signal was received, the signal and the arrow on its dial occupied the corresponding position. It was a more advanced means of communication than Morse code. Next to it, you can see the user manual.
Instructions and rules of various years, the oldest booklet is dated 1885.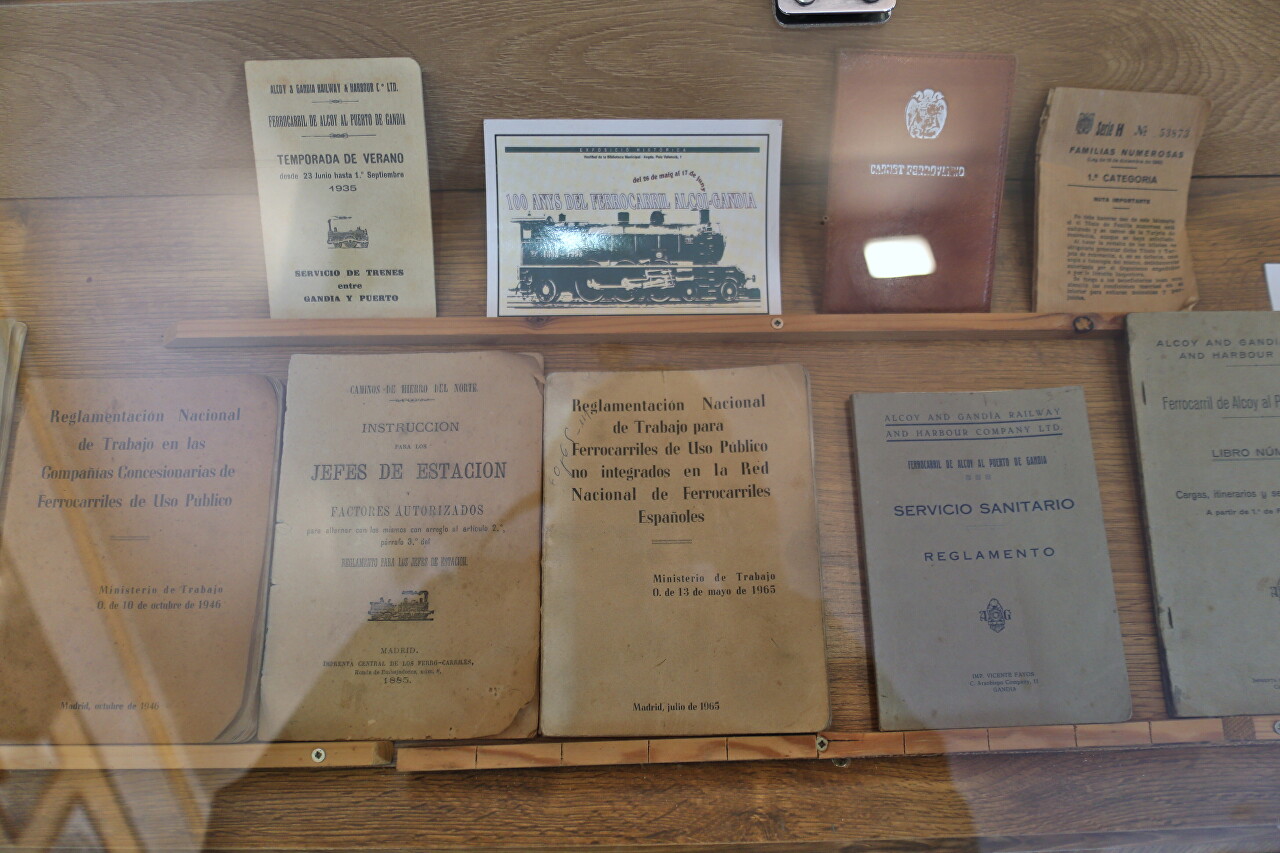 Welder's work case: with a set of torches and other tools for oxygen-acetylene cutting and rail welding.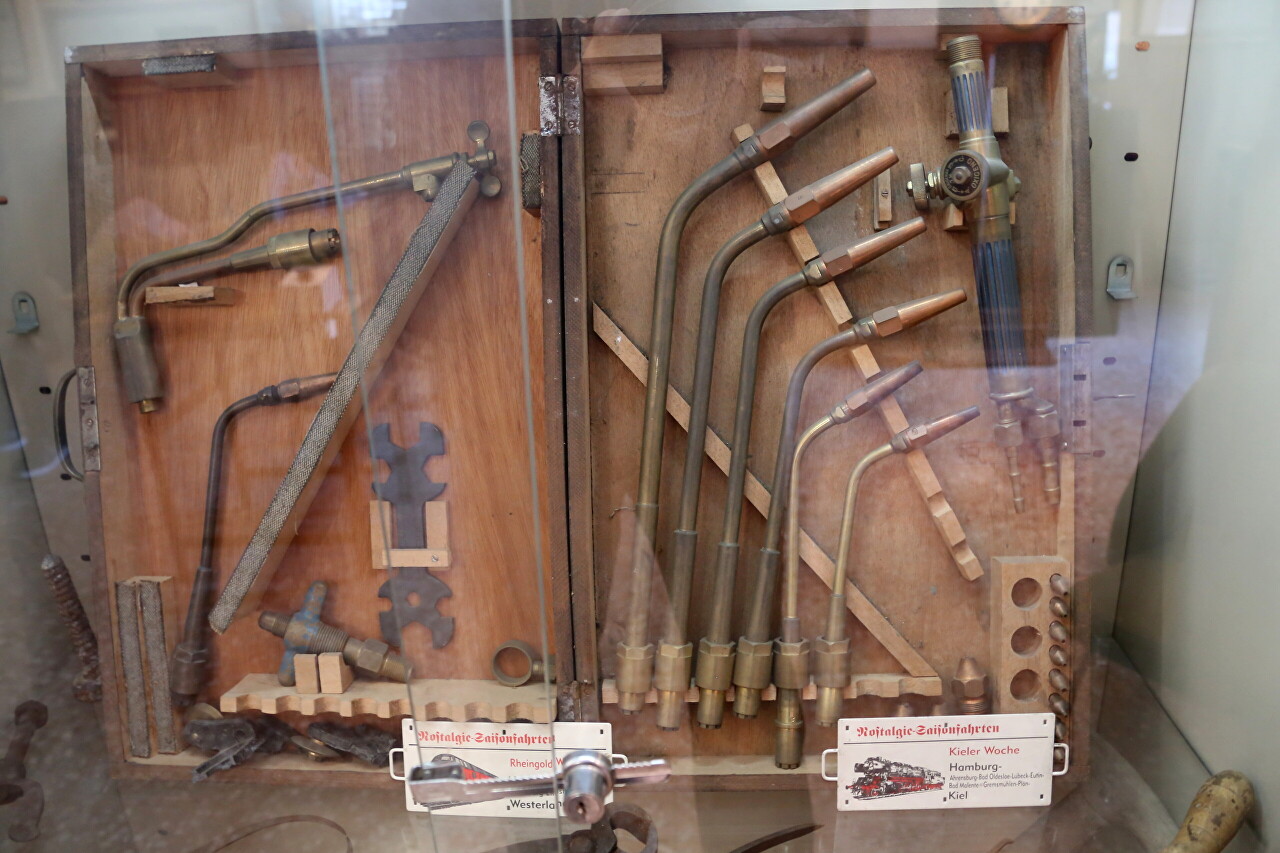 A pressure reducer was placed on cylinders with acetylene and oxygen to reduce the pressure, one pressure gauge showed the pressure in the cylinder, the second pressure with which the gases went to the burner.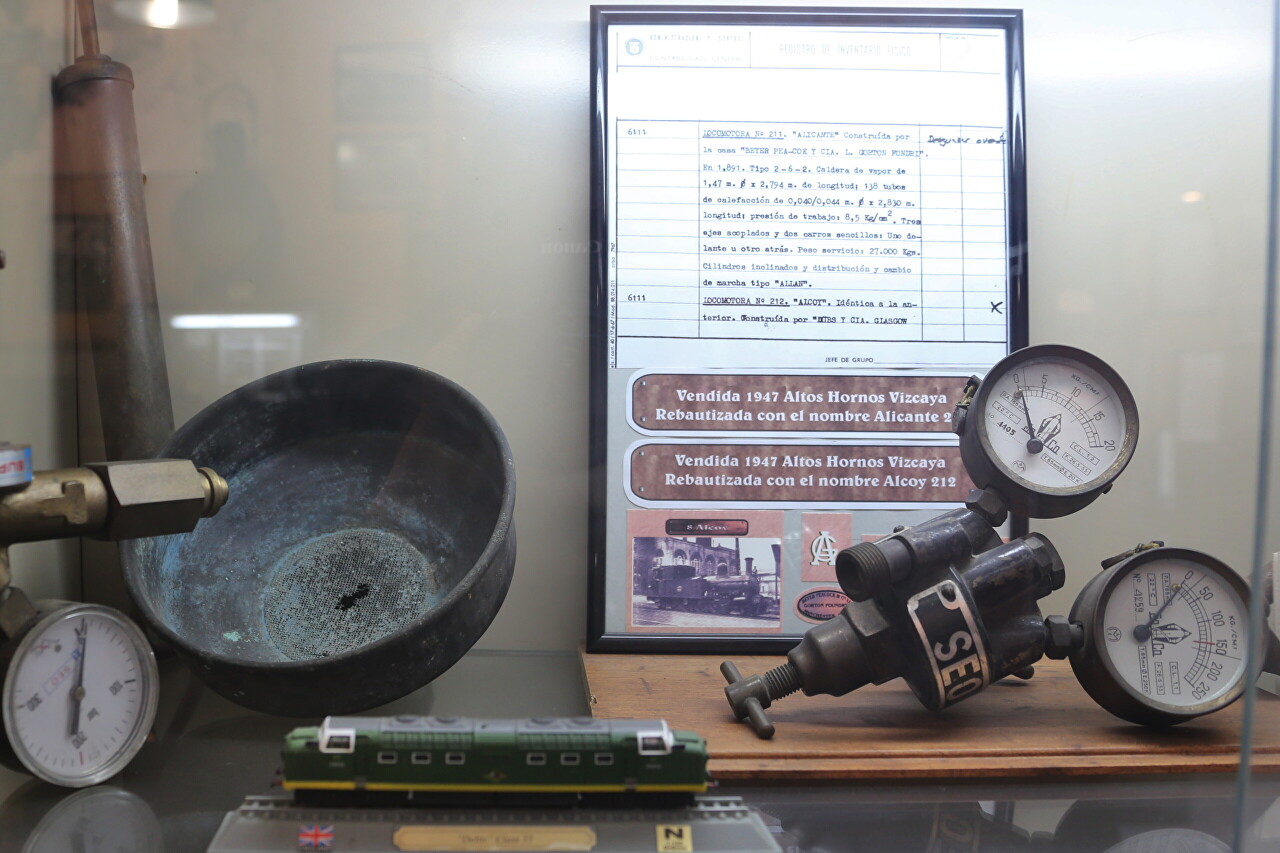 A shelf with books on railway engineering and railway modeling.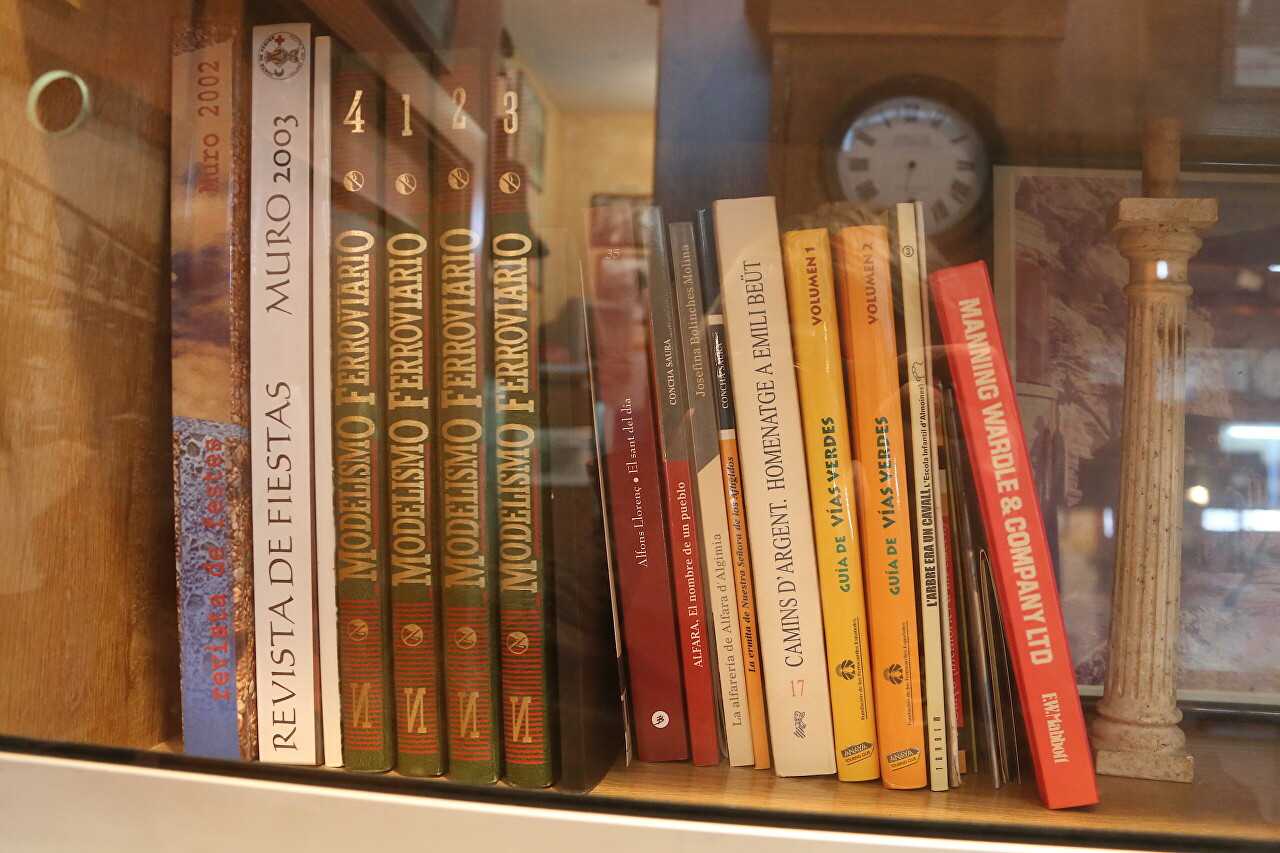 The master clock, its pendulum, generated electrical impulses that synchronously set in motion the hands of the clock repeaters installed on the platforms and station halls.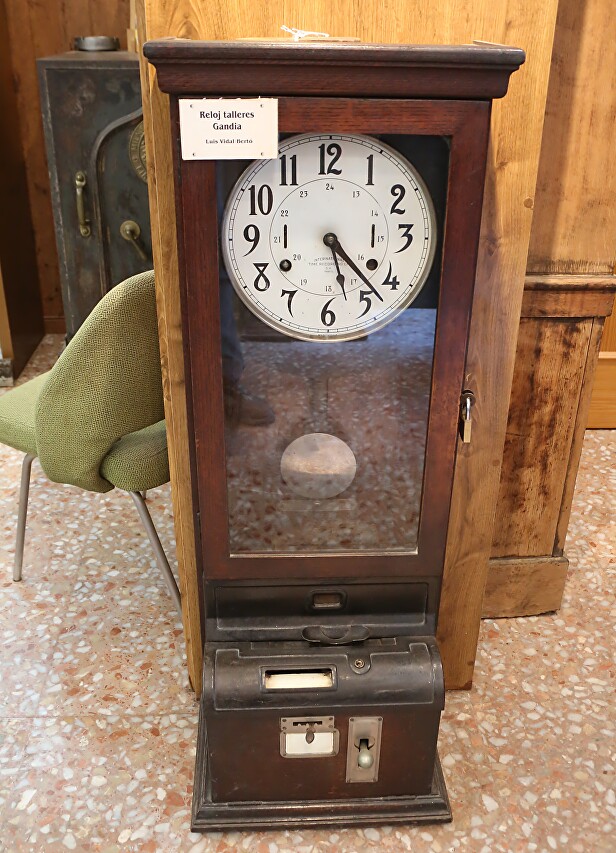 Electric repeater clock, lantern, travel suitcases of the first half of the 20th century.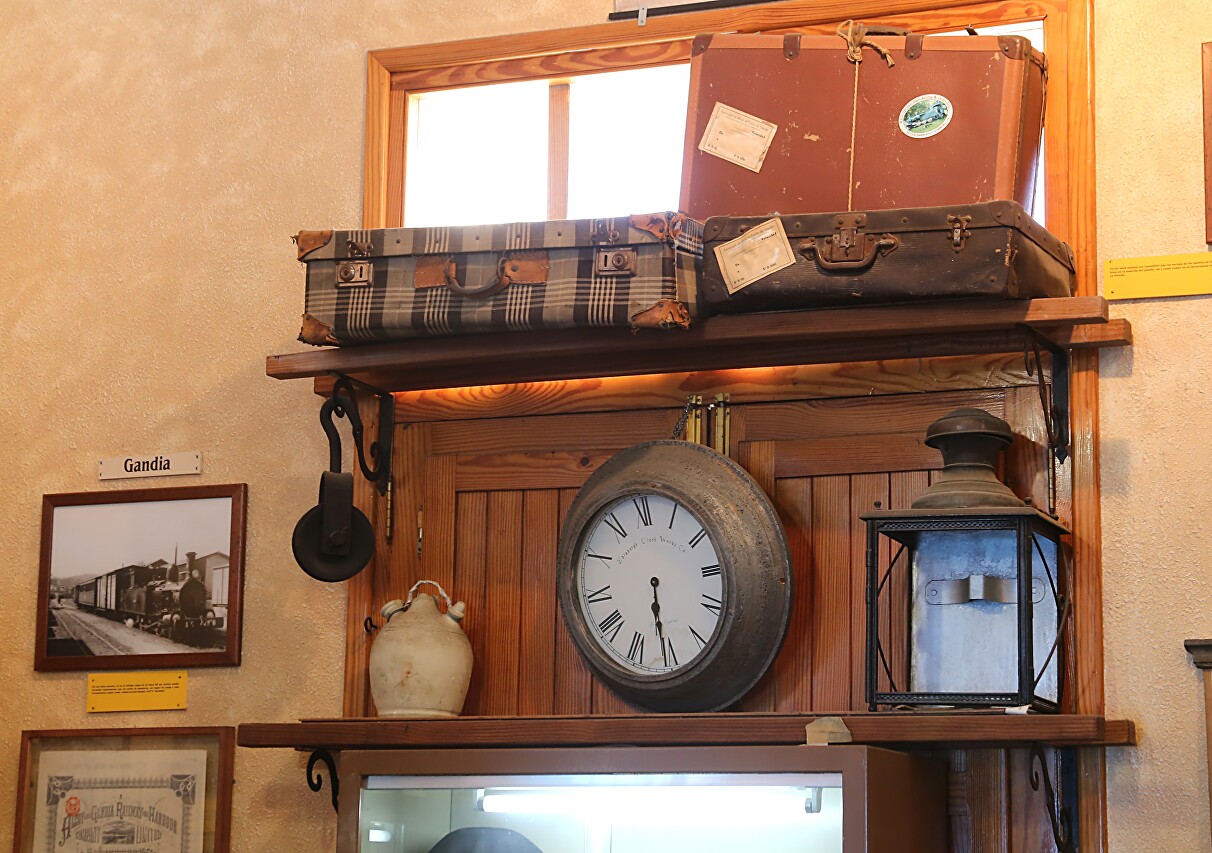 Drawings of a passenger car, they were quite modern and comfortable for their time.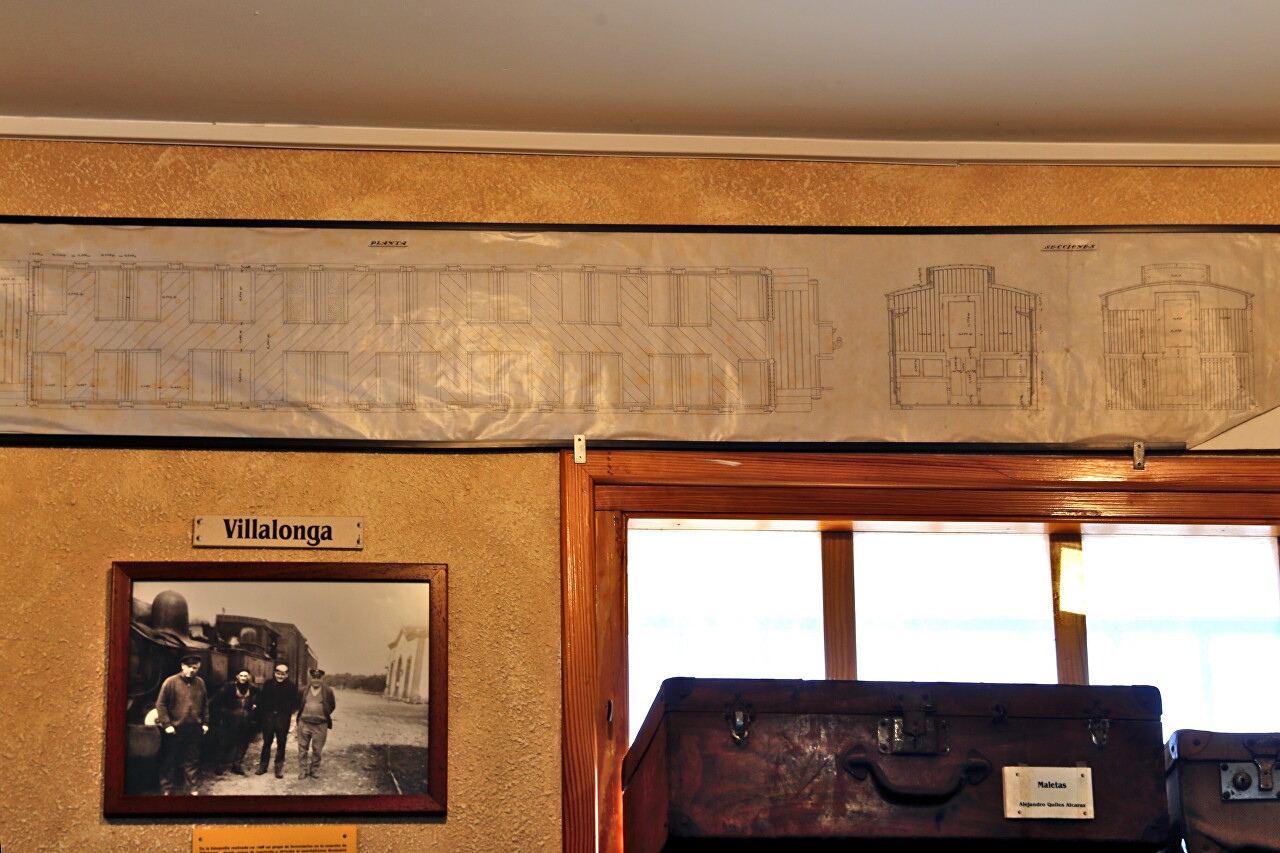 In the hall of the museum there is a miniature operating railway, with copies of rolling stock, stations, bridges and tunnels.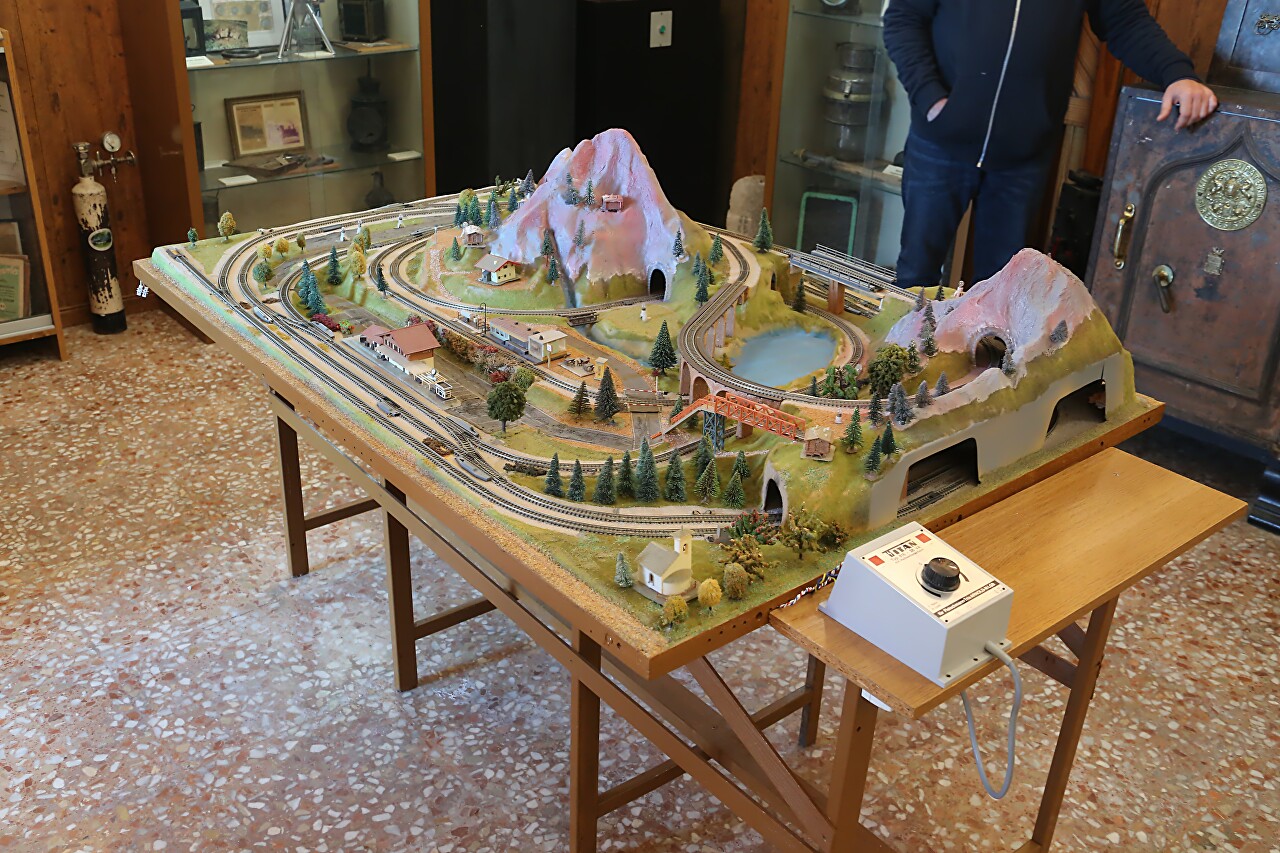 Seven steam locomotives were used on the road, now two of them are installed as monuments in Gandia and Alcoe.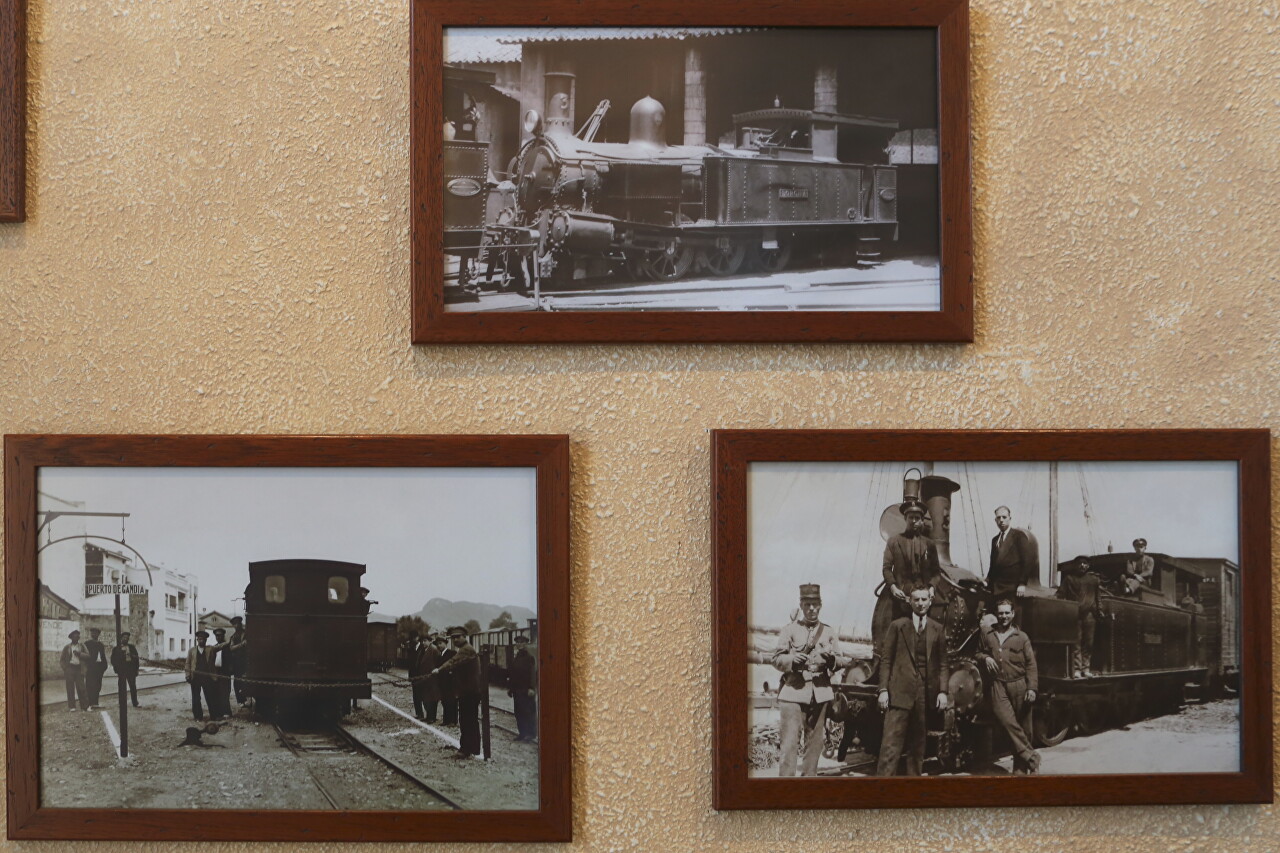 The museum is open on Sundays from 11 am to 1 pm from 3 January to 12 June and from 11 September to 28 December. Guided tours are available for groups and can be ordered by mail renalcoigandia@gmail.com.