Uppsala Cathedral
The Cathedral of Uppsala (Uppsala domkyrka), the main Lutheran church in Sweden, is also the seat of the Archbishop of Sweden. Its history goes back to the Viking age, which at the turn of the 11-12 centuries built the first Christian church in Old Uppsala.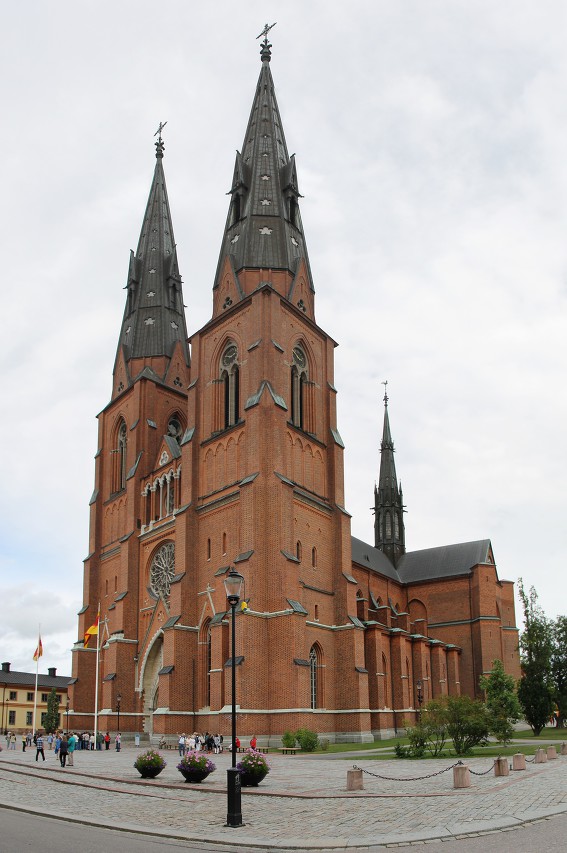 In 1123, the Archbishop of Bremen and Hamburg ordained the priest Siward, who had been exiled from Germany shortly before, as the first Bishop of Uppsala. In 1204, a fire broke out in the Church and the episcopate of Uppsala asked the Pope for permission to build a new Church. The issue was resolved for more than half a century, and in 1271 the Pope appointed the then Bishop Carolus of Västerås responsible for the construction of the new Cathedral.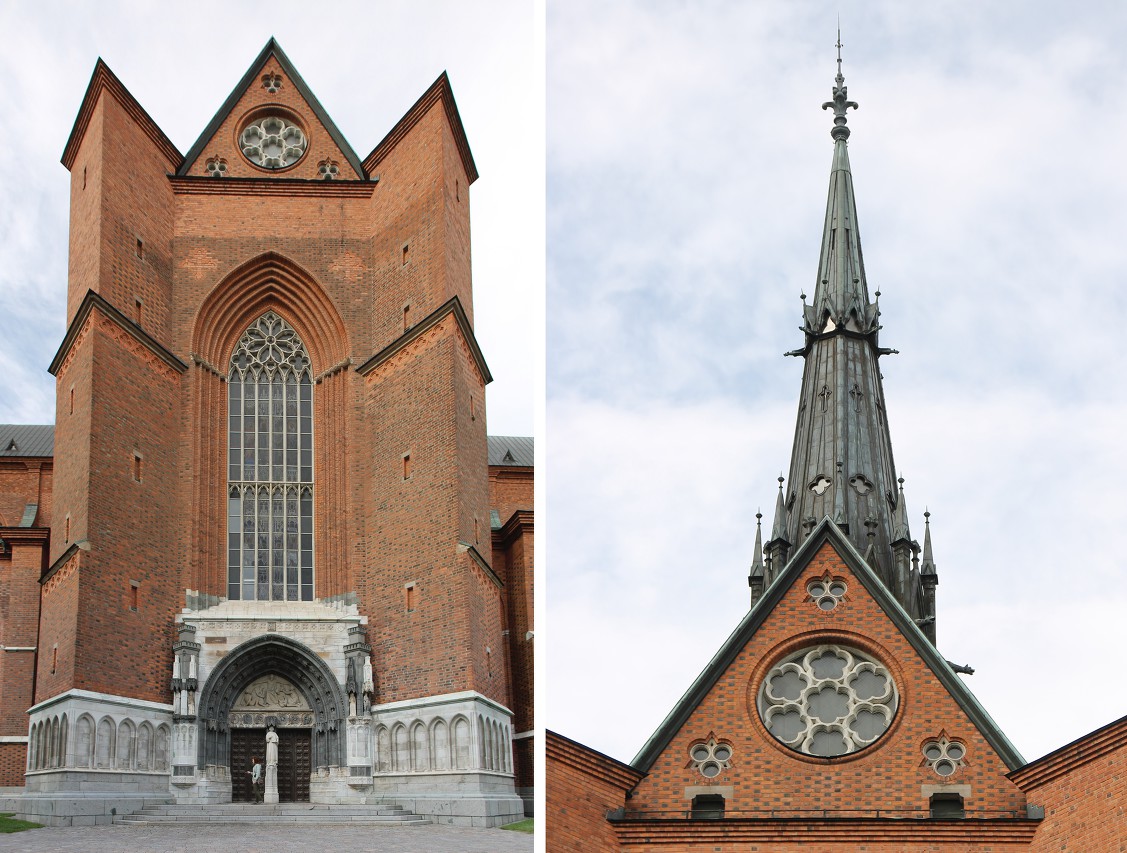 The work began in 1272, and in 1287 French craftsmen were invited to lead the construction, led by the architect Étienne de Bonneuil. Due to a chronic lack of funds, construction was slow, then the plague broke out, and the cold climate caused a lot of problems inner Sweden. In 1435, the still unfinished Cathedral was consecrated in the name of Saint Lawrence, Saint Eric and Saint Olaf.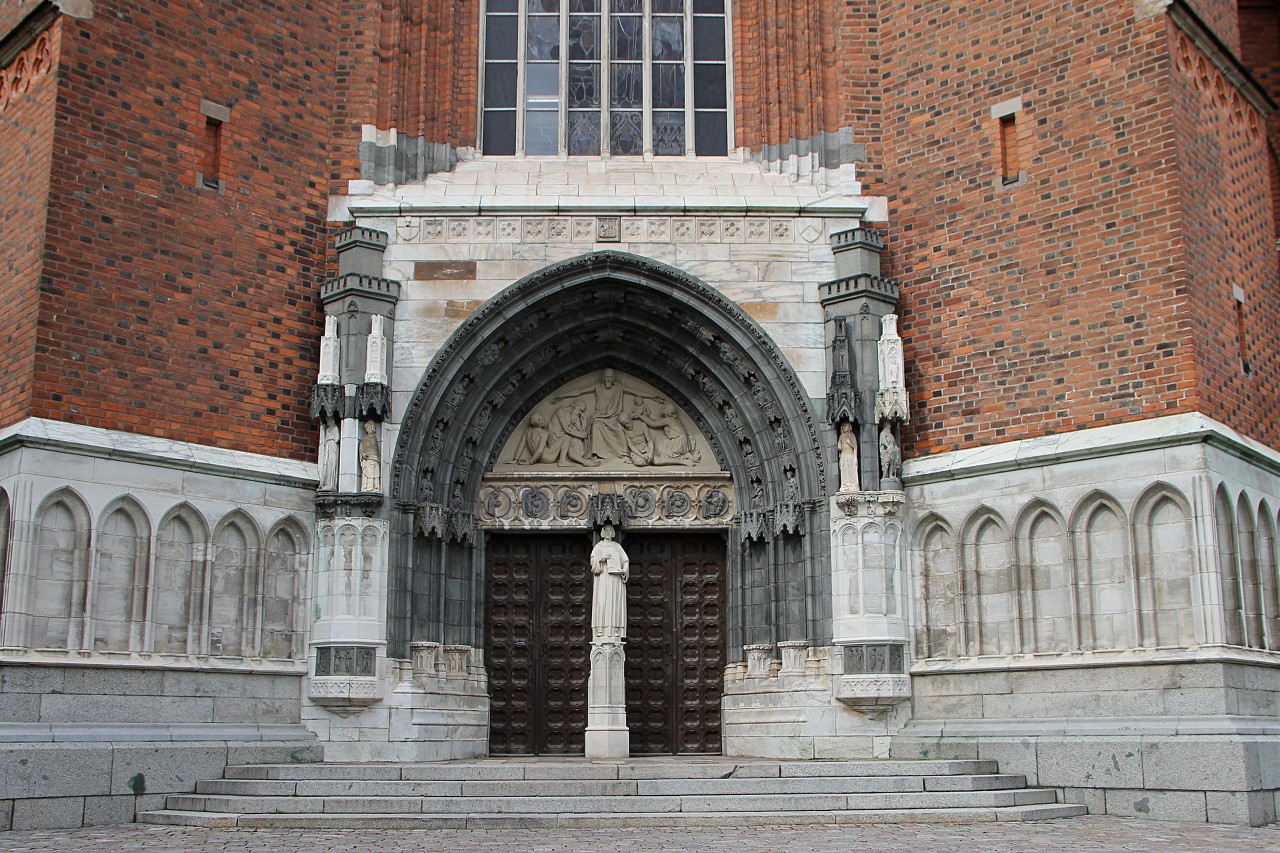 The finished form of the temple was acquired with the completion of the construction of towers in the period 1470-1489. The style of the Cathedral at that time could be defined as "Baltic Gothic". The city fire of 1702 did not bypass the building, restoration work took more than half a century.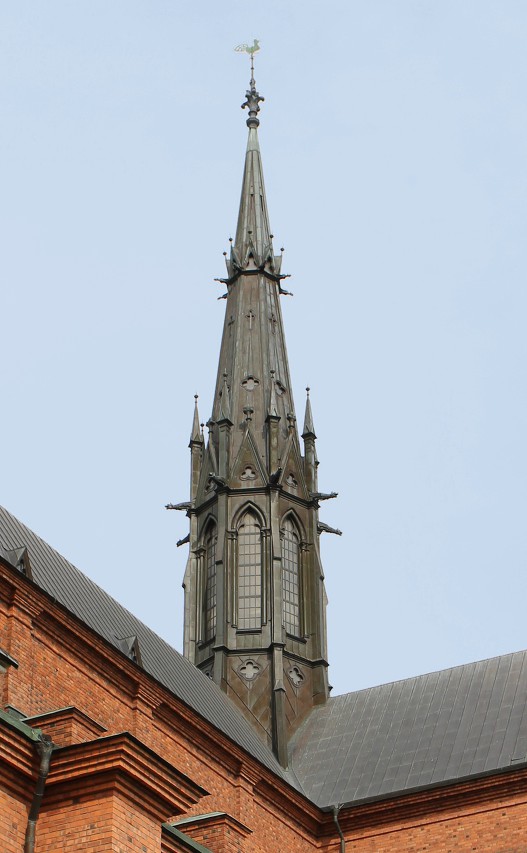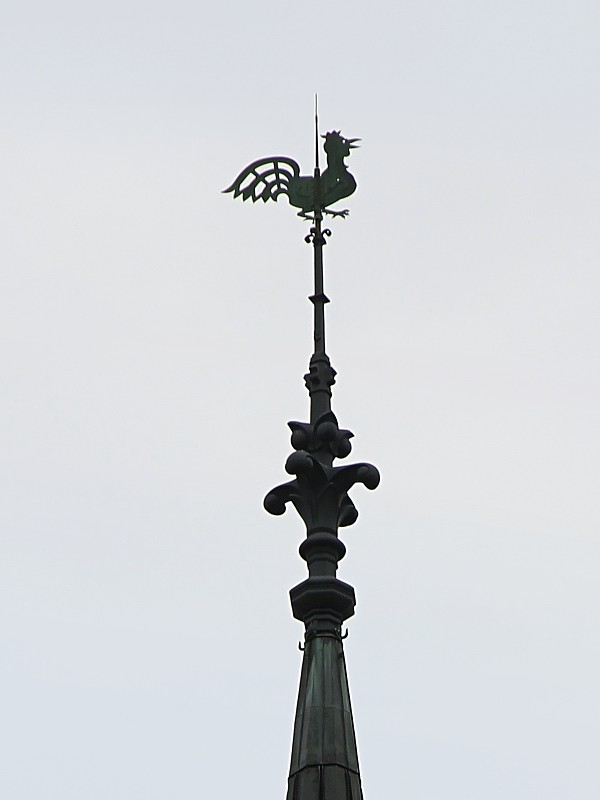 During the reign of Gustav Vasa (1523-1560), the Swedish Church survived the Reformation and came out of the subordination of Rome. At the Church Council in Uppsala in 1593 it was decided to adopt the Lutheran faith in Sweden.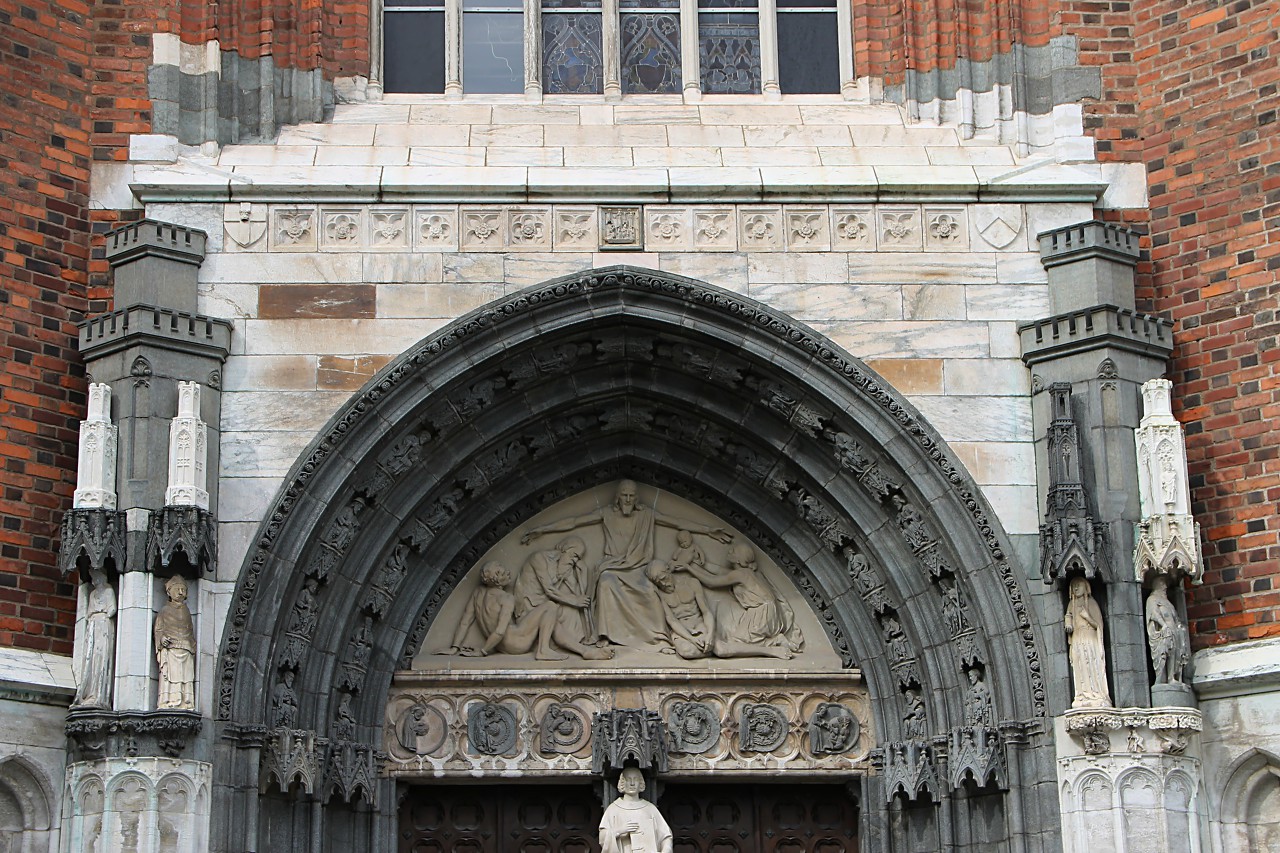 Traditional for Catholic churches decor was gradually lost, and what you can see in most of the new model.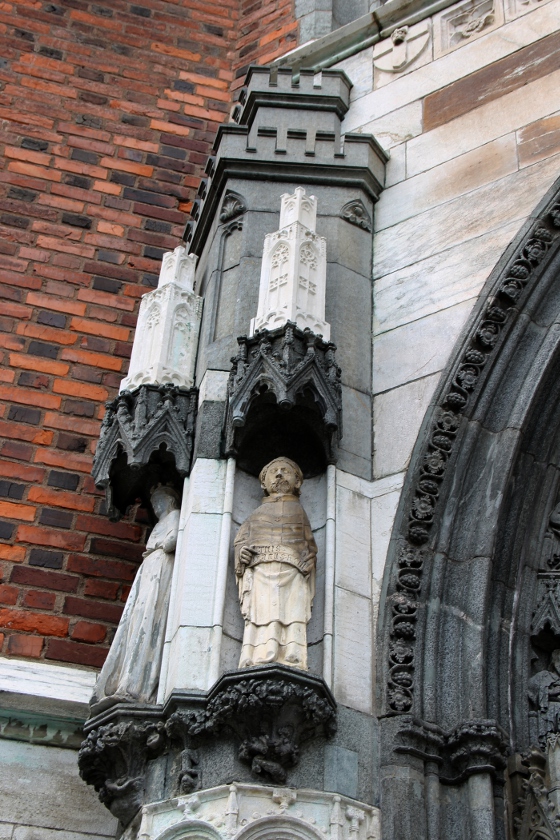 From the Middle Ages, bas-reliefs on the sides of the southern portal have been preserved, depicting scenes from the old Testament.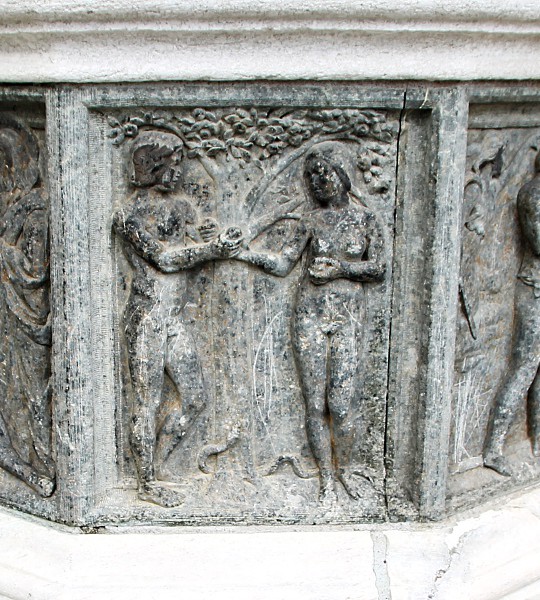 From 1885 to 1893, a major reconstruction of the building was carried out, the architect Helgo Zettervall tried to give the Cathedral the view is in the French Gothic style, thanks to which French spires appeared on the towers and the Cathedral reached a height of 118.7 m. Since then it has been the tallest church in Scandinavia.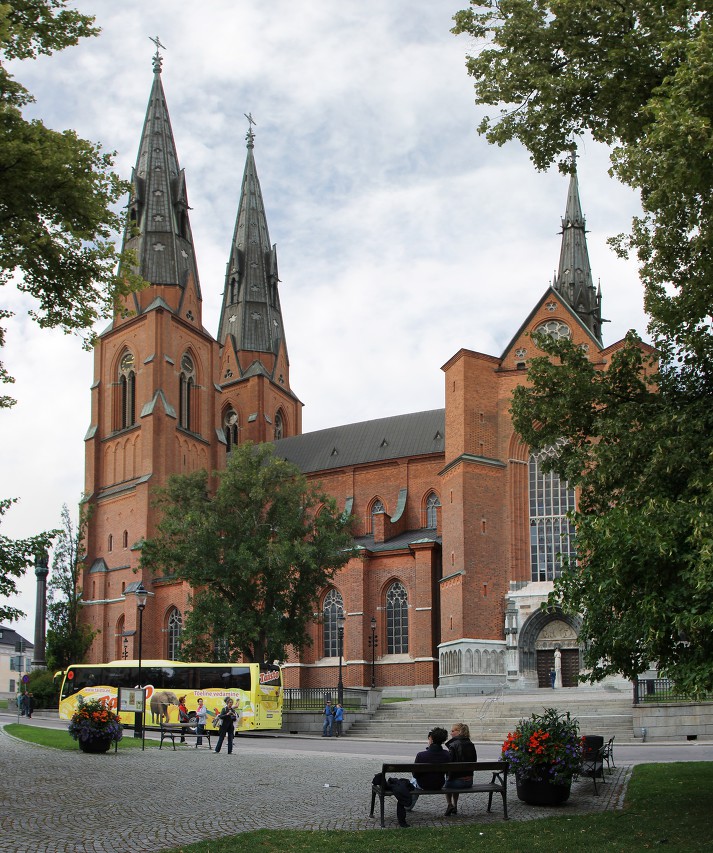 The last restoration of the Cathedral was carried out in the early 70s of the 20th century, and in 1989 the Church was visited by Pope John Paul II. In 2010 in the Cathedral was replaced with electrical equipment and installed a fire protection system.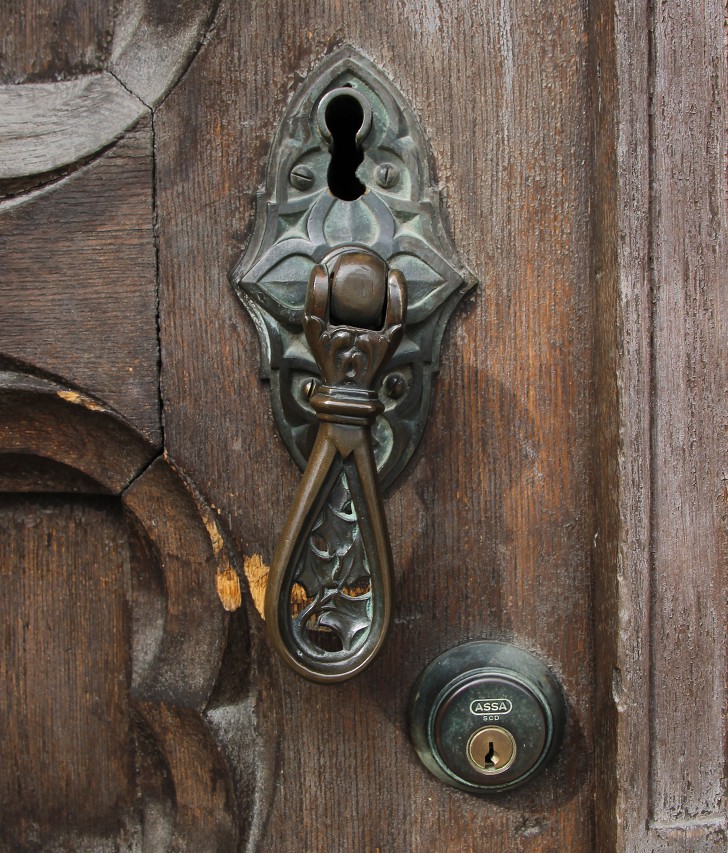 To the right of the Cathedral is a memorial column dedicated to Jakob Ulvsson, Archbishop of Uppsala in 1469-1515. He took the initiative to create the University of Uppsala, and was the first rector. The author of the monument is Christian Eriksson.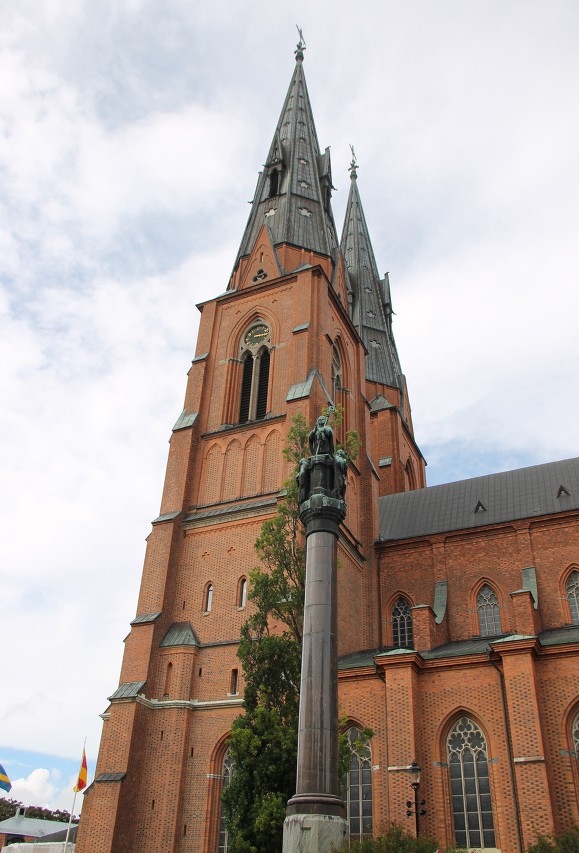 In the following article we will get acquainted with the interiors of the Cathedral.