Stortorgsbrunnen Fountain, Stockholm
In 1778, the stortorgsbrunnen ("Fountain on Stortorget") public water supply source was opened on Stortorget square, again by Erik Palmstedt. The water was intended for household needs as well as for extinguishing fires. The Swedes claimed that the water from this spring is the best in Europe. By the middle of the 19th century, as a result of the rise of the earth's surface, the well dried up and in 1857 it was moved to the Brunkebergstorg square. In 1973, the 700th anniversary of Stockholm was celebrated, by which date the well returned to its historical place.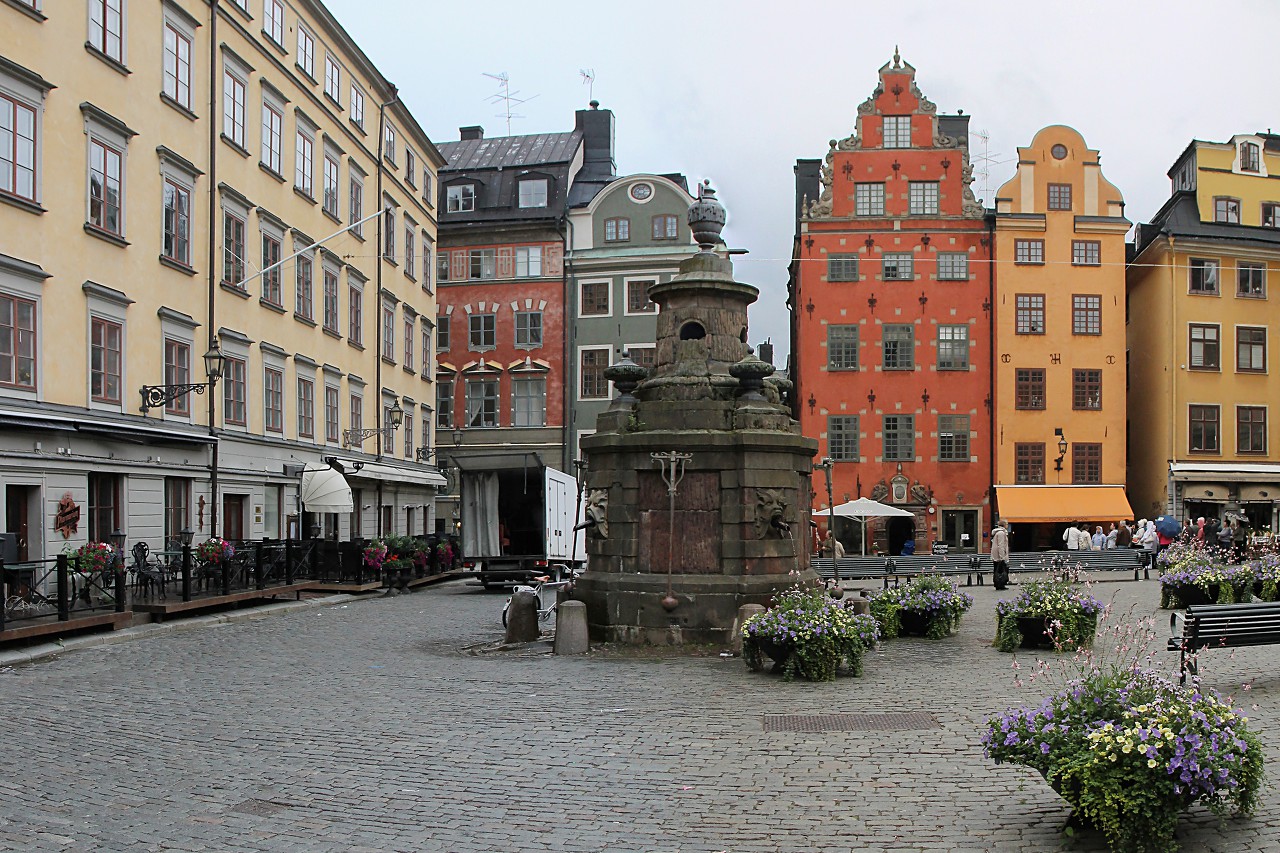 The water rose to the spouts, depicting lion's heads, from a depth of 14 meters with the help of four hand pumps, they were driven by cast-iron handles with balls. Now the source is connected to the city water supply and performs a decorative function.