German Church, Stockholm
After passing from the Runestone up Prästgatan, we will see the сhurch of St. Gertrud (Sankta Gertruds kyrka) on the left. The cast-iron gates of the сhurch are decorated with a gilded bas-relief of the Saint and an inscription in German: "Fürchtet Gott! Ehret den König! " - "Fear God! Honor the King!". The history of the church originates from a house built in the 14th century by the Guild of Saint Gertrude of Nivelle, which included German merchants who settled in this part of Gamla Stan. In 1571, king Johan III allowed the German diaspora in Stockholm to form a separate parish. Lutheran pastors were invited from Germany, and it was decided to use the Guild house as a church. The parish was named after Saint Gertrude. However, the name "German Church" (Tyska kyrkan or Deutsche Kirche) is still in use. This was the first German parish outside of Germany. In 1580 a German parish school was opened at the church.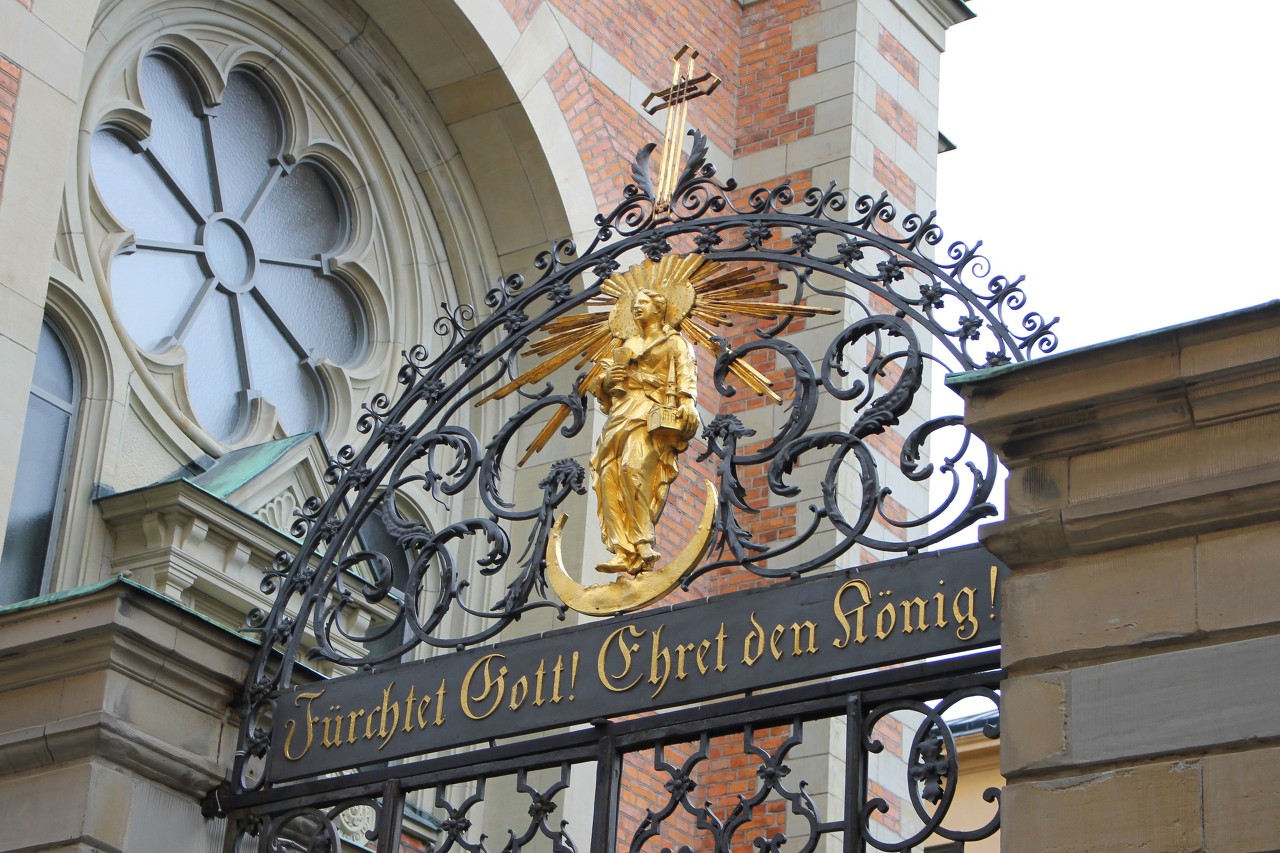 In 1638-1942, the сhurch was significantly expanded - another nave was added and the building acquired the appearance that we see now. The work was led by an international team of architects: Flemish Willem Boy, Dutch Hubert de Besche and Hans Jacob Kristler from Strasbourg. At the same time, the Church became an important center of sacred music, and the Church choir was invited to concerts in the Royal Palace.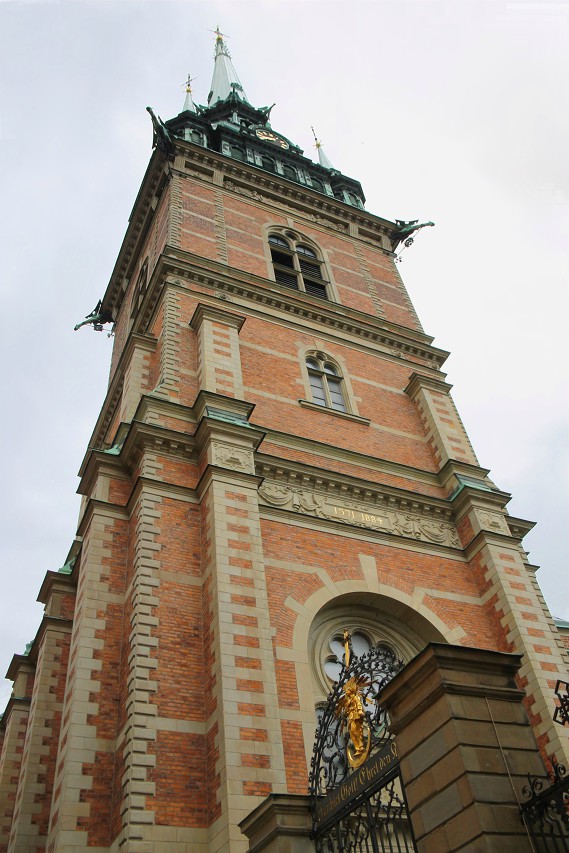 In 1878, a fire destroyed the bell tower, and designed by the Berlin architect Julius Karl Rushdorf a new one was built, 86 meters high in the Neo-Gothic style. The brick spire of the tower was covered with copper sheets, the corners were decorated with copper gargoyles on figured cast-iron supports.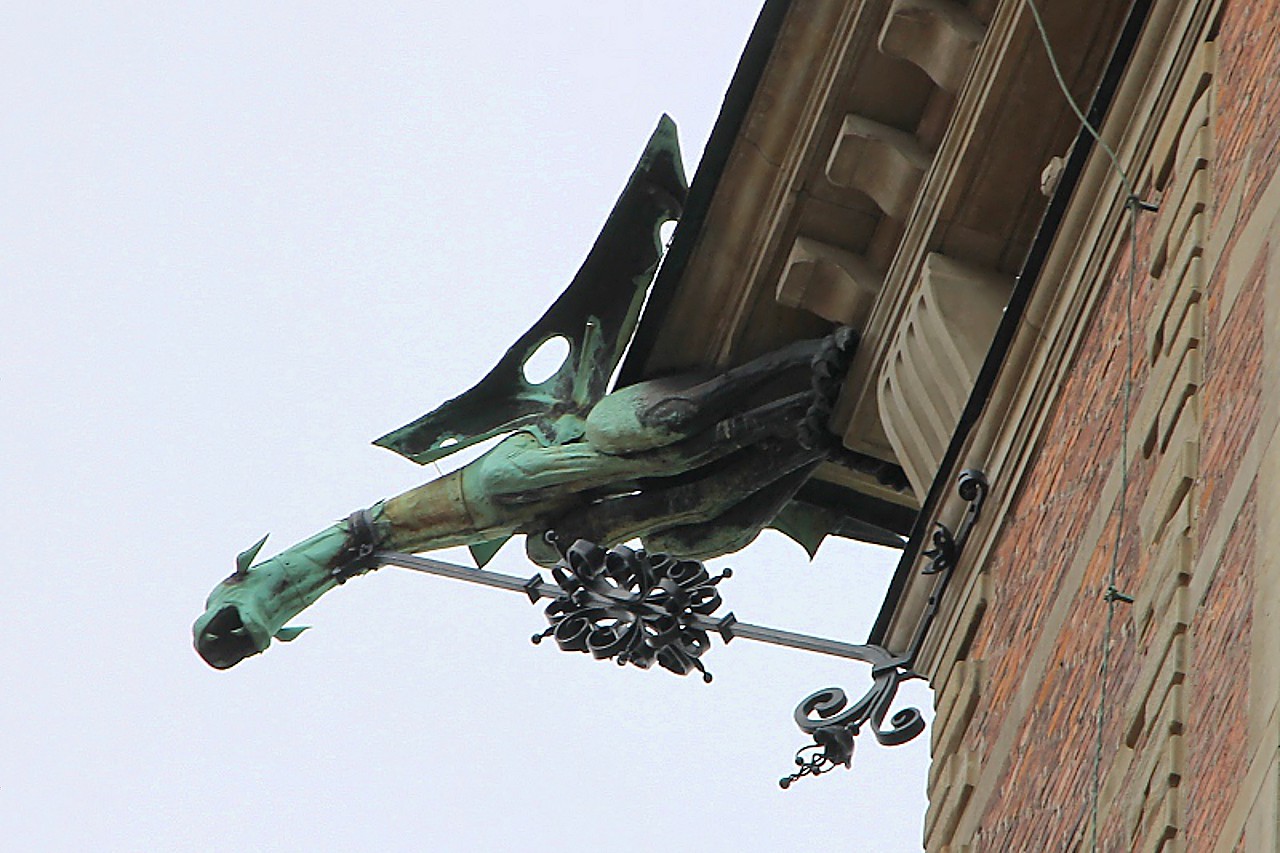 Now the Church bells ring four times a day: at 8 and 16 o'clock, singing the Lutheran hymn "Praise all the Creator" (Nu tacka Gud, allt folk) to the tune of Johann Kruger, and at noon and 20 o'clock the hymn Praise the Lord. Now the church has about two thousand parishioners from different parts of Stockholm, and on Sundays services are held in German.