School of St.Nicholas (Estonian school), Stockholm
After going up the steps of Morten Trotzig lane from the side of Vasterlanggatan, we will go out into a small square in front of the school of St. Nicholas (Sankt Nikolai Skola). This is the oldest educational institution in Stockholm, it is mentioned in a document of 1315, although according to some sources, the school was still in operation at the end of the 13th century. This is the first parish school in the city, before that schools were only within the walls of monasteries, so it is sometimes called the "Big church school" (Storkyrkoskolan). Initially, the school was located on the Knight's island, and in 1750 it moved to Gamla Stan. In 1930, a new wing was added with a clock tower designed by Arlan Norden (Norland Noreen).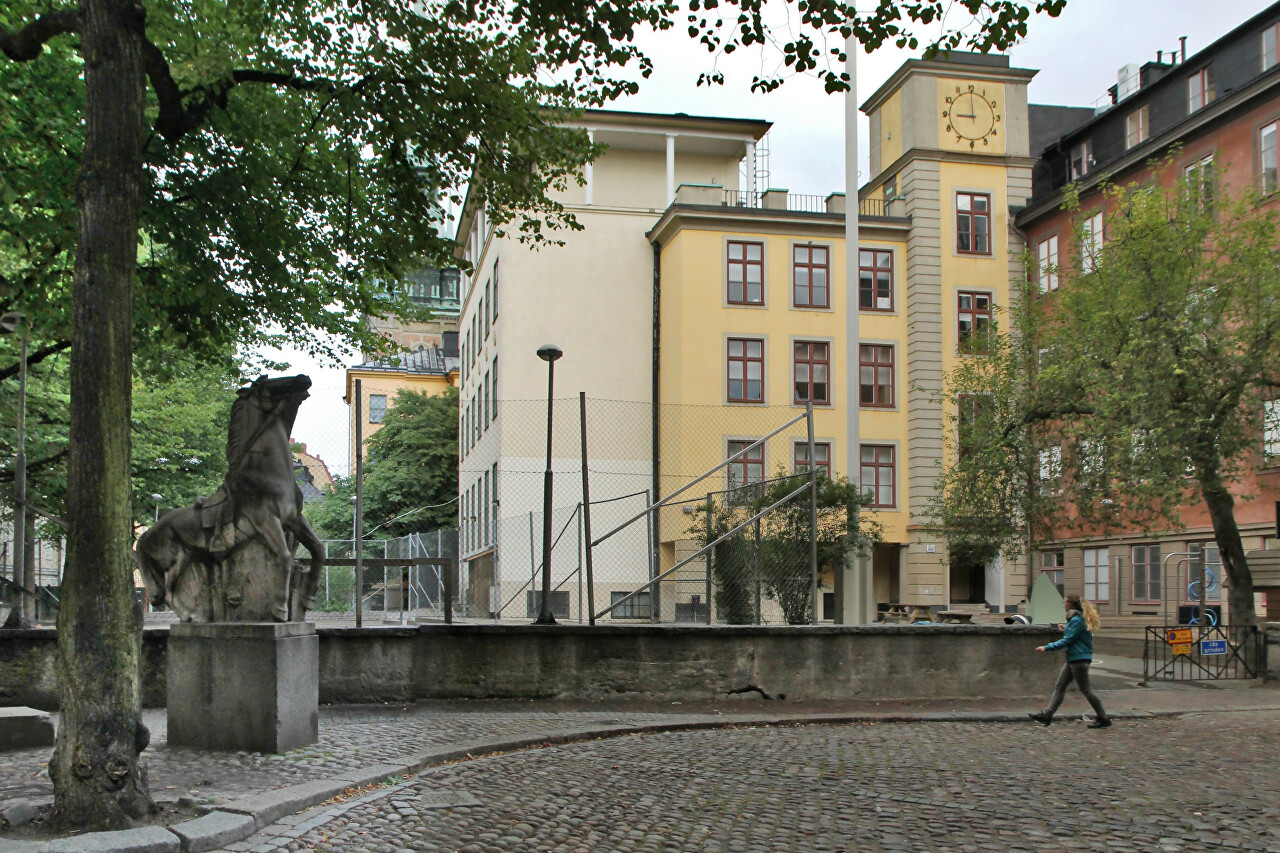 The oldest part of the school building was built in 1666 for the court painter David Klöcker Ehrenstrahl, which is reminiscent of the monogram over the gate. In 1945, a school was opened in the building for children of emigrants from Estonia who fled the Second world war. now the school operates according to the usual Swedish program, with an in-depth study of the Estonian language and culture, so it is often called the Estonian school (Estniska skolan). Now the school has about 200 students.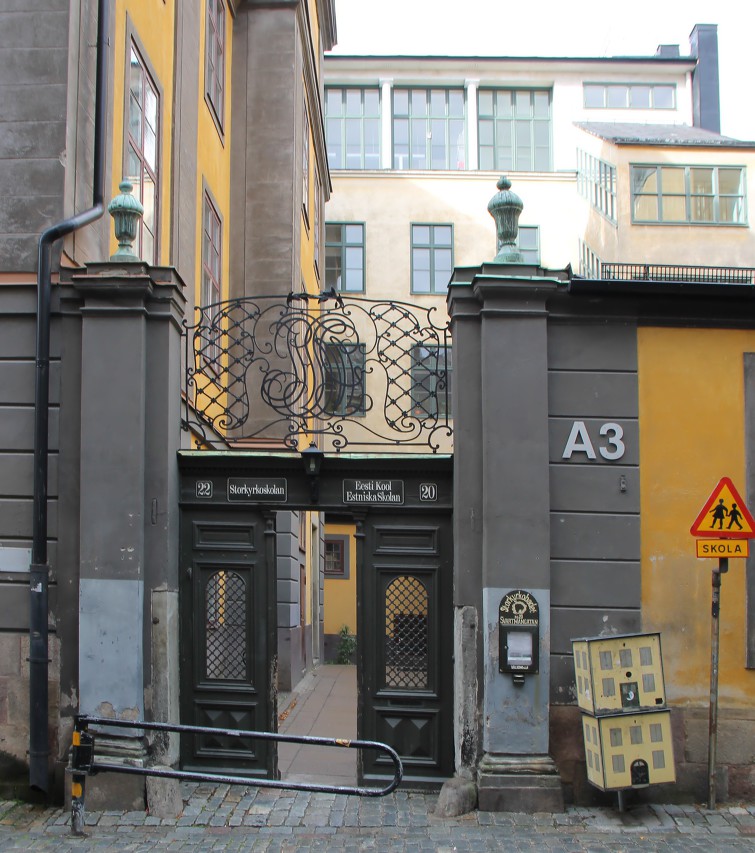 In the square in front of the school building a sculpture by Ivar Viktor Johnsson (1885-1970) "The Boy climbing on a horse" (Pojke bestigande häst) was installed in 1956. Johanson's works are widely known in Sweden, the most famous being the "Vega" monument in front of the Observatory and the "Morning" fountain on Brantingtorget square in Gamla Stan.
An old well with a hand pump, built in 1788, as indicated by the Roman numerals MDCCLXXXVIII.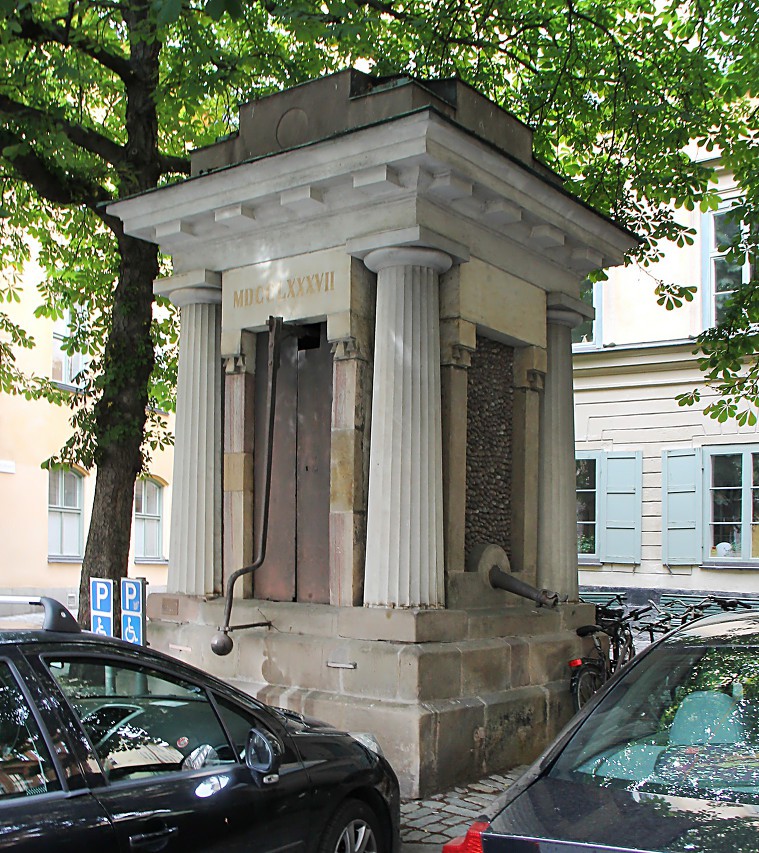 Estonian school on map.