Evert Taubes Terrass, Stockholm
After the observation platform of Södermalm, we went to the Stadsholmen island, and on the way briefly looked at the embankment of the Knight's island (Riddarholmen). Before the reformation, the island belonged to a monastery of the Franciscan order and for several centuries was called Gromunkeholmen (Island of the Grey Friars). After the king took away the property from the Holy fathers, he divided the land among the representatives of the noble families, and they built here luxurious palace. Today Riddarholmen is the smallest administrative unit in the city, where, according to documents, only one person lives.
The embankment is named Evert Taubes terrass, in honor of the famous Swedish poet and singer-songwriter. The promenade offers views of Riddarfjärden Bay. On the Northern shore of the Bay, we see a massive building with a tower, the City Hall (read more), to the right of it, the futuristic metal structures of the Stockholm Waterfront Convention center.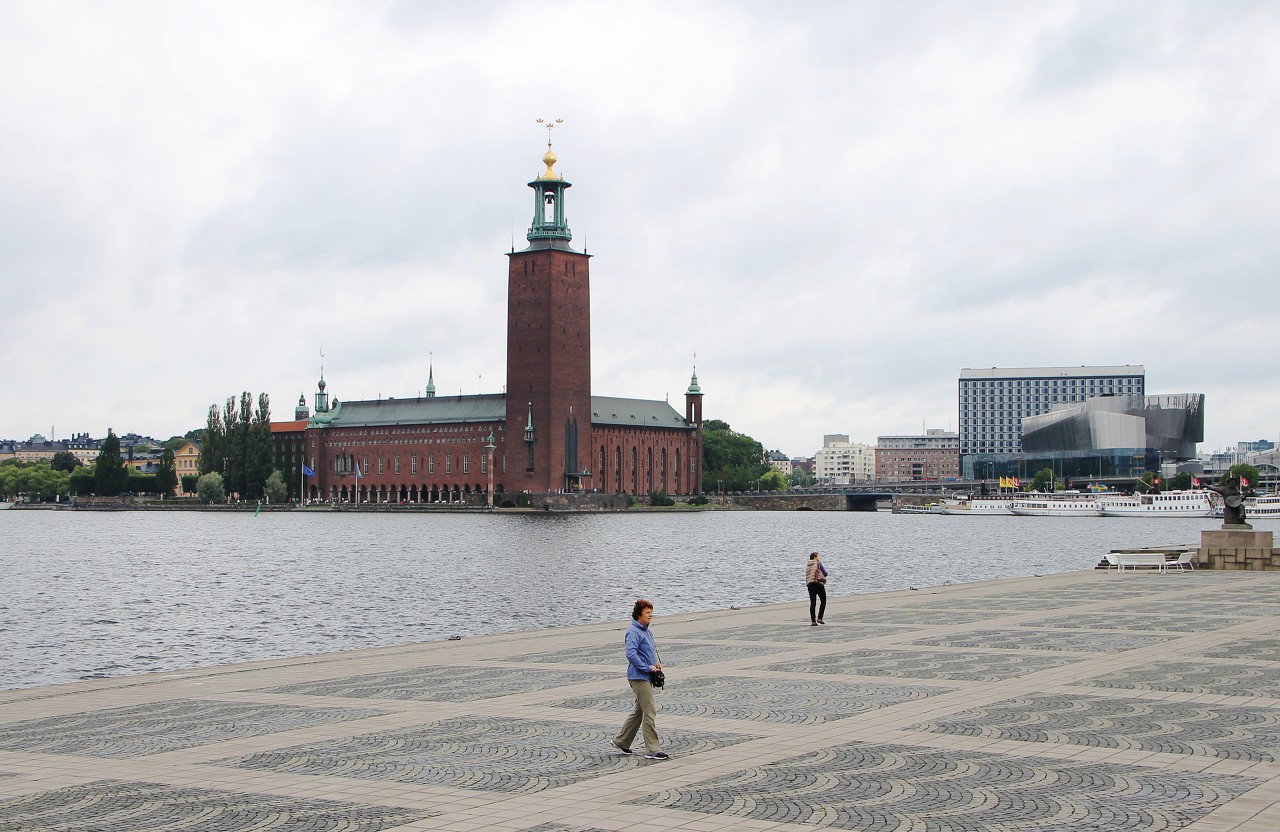 In the southern part of the embankment, an avant-garde sculpture was installed in 1966, which is sometimes called the "Swedish Ear" or the "KGB Ear", although the author Christian Berg called it "The Solar Sail". According to the sculptor, the idea of the monument came to him during a vacation on the Aegean sea, the source of inspiration was a shell found on the shore.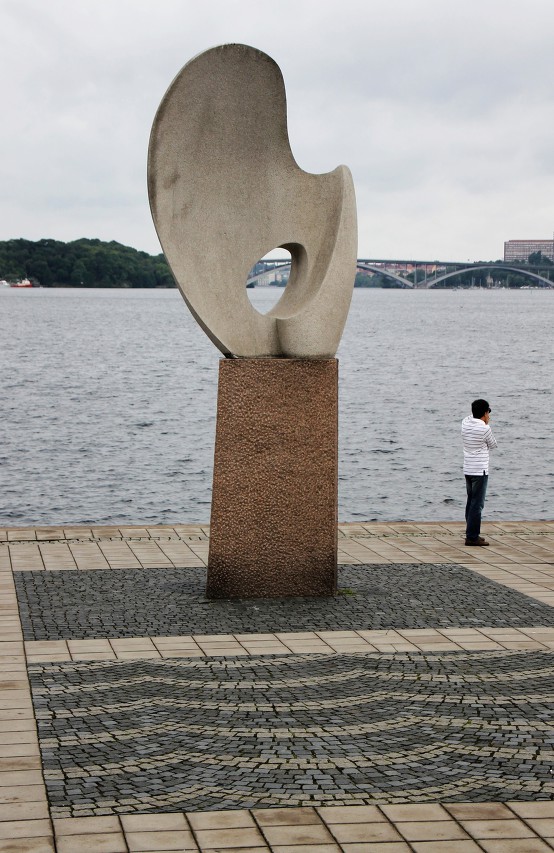 The Malardrottningen, now the most famous of Stockholm's many floating hotels, is moored nearby. In 1924, the yacht Vanadis was commissioned by Billings, a New York millionaire. It was the world's second largest diesel-powered vessel, and at that time steamers reigned in the water. For a long time, the yacht was sold, inherited, given away, and served in Norway as a training vessel. In 1980, the ship arrived in Stockholm, was renovated and converted into a 60-room hotel. Malardrottningen is a completely exclusive place to stay, and the price of a standard double room is about 130 euros, which is not so expensive for the center of Stockholm.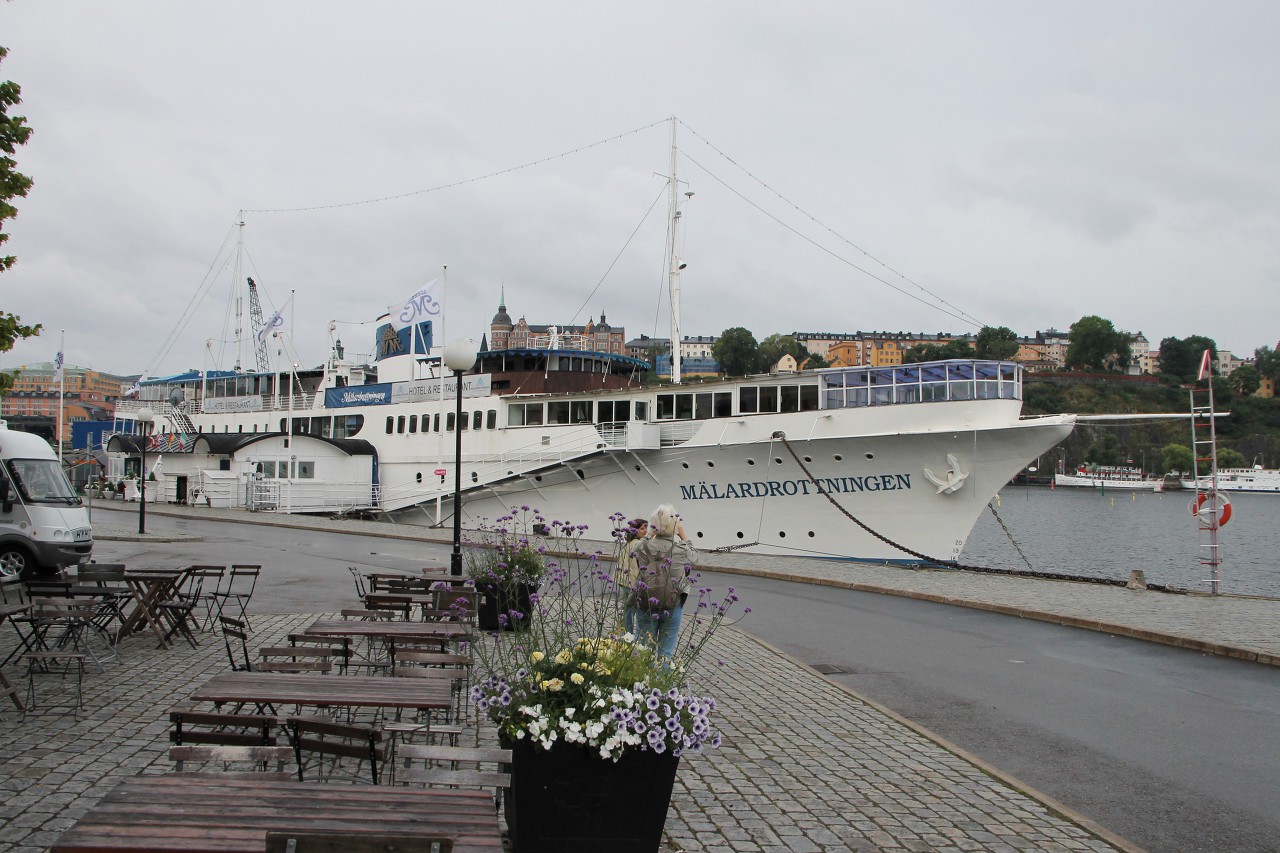 On the embankment you can often see the Royal riding school classes.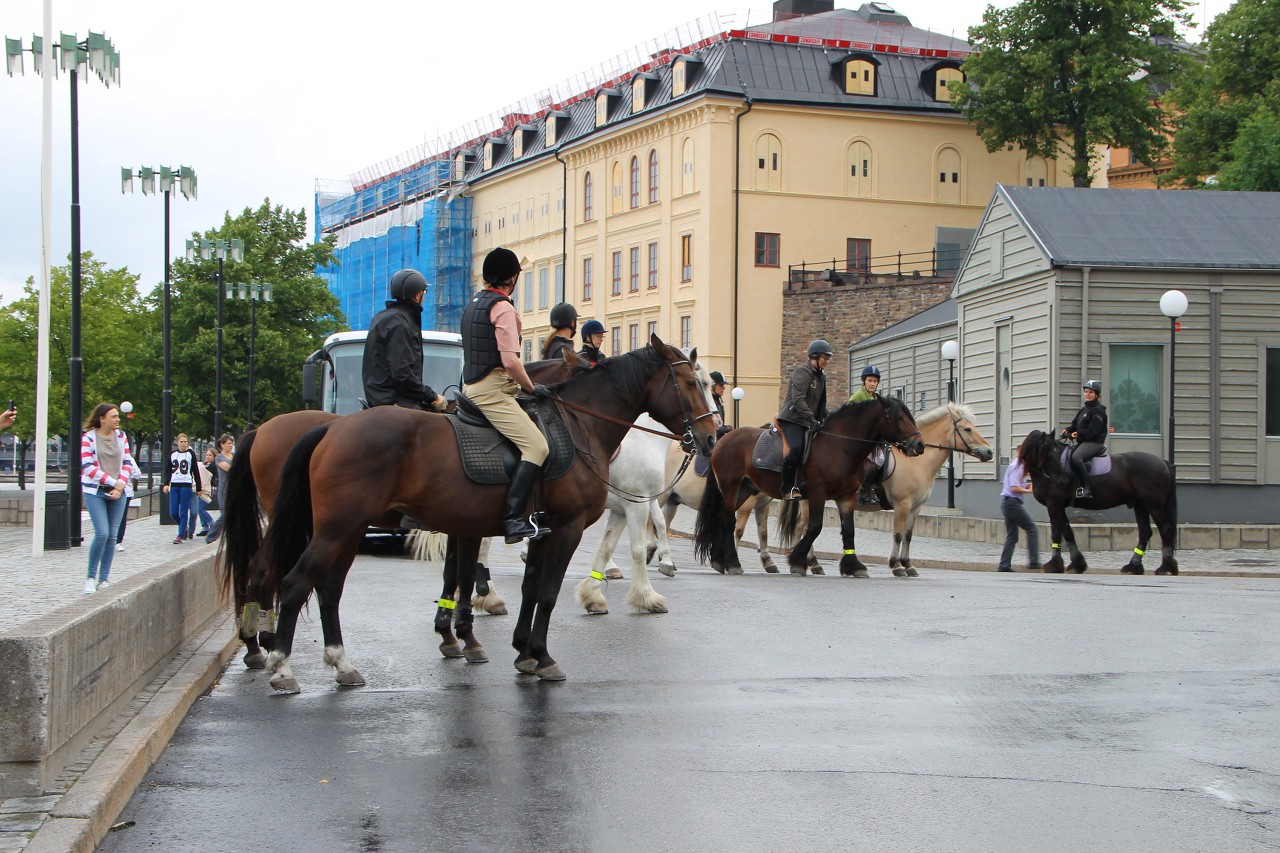 Knight's island is a theme for a separate walk, there are many palaces and historical buildings, the most famous of which is the Riddarholmskyrkan Church with an openwork metal spire.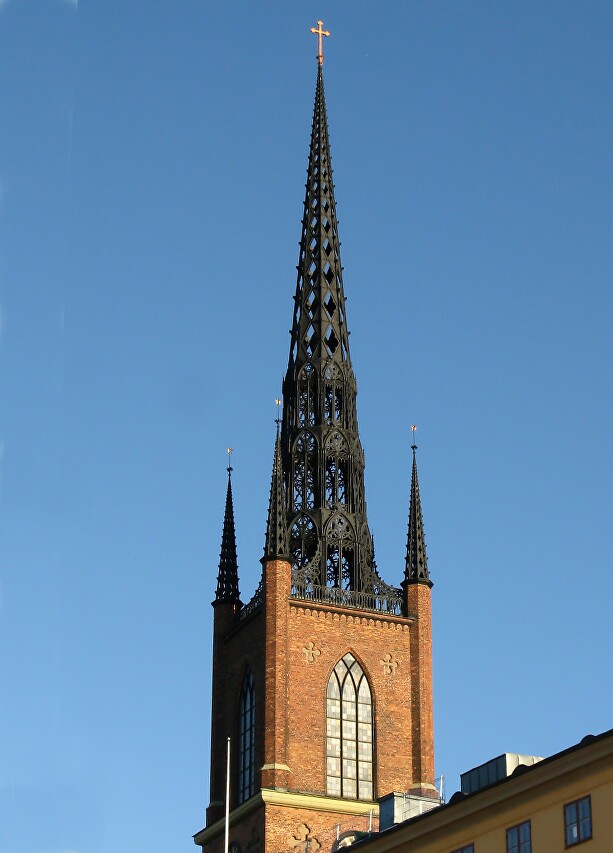 Unfortunately, our time is limited today, so we are going on to Gamla Stan.