Church of St. Nicholas (Storkyrkan), Stockholm
The Stockholm Cathedral or Great Church (Storkyrkan) is located at the highest point of the island of Stadsholmen next to the outer courtyard of the Royal Palace. It is believed that the wooden church on this site was built on the instructions of Jarl Birger and named after the patron of sailors Saint Nicholas (Sankt Nikolai kyrka). The first mention of it in the chronicles dates back to 1279. For a long time, the church was the only one in Stockholm. In 1306, it burned down, and a three-nave stone building was erected in its place.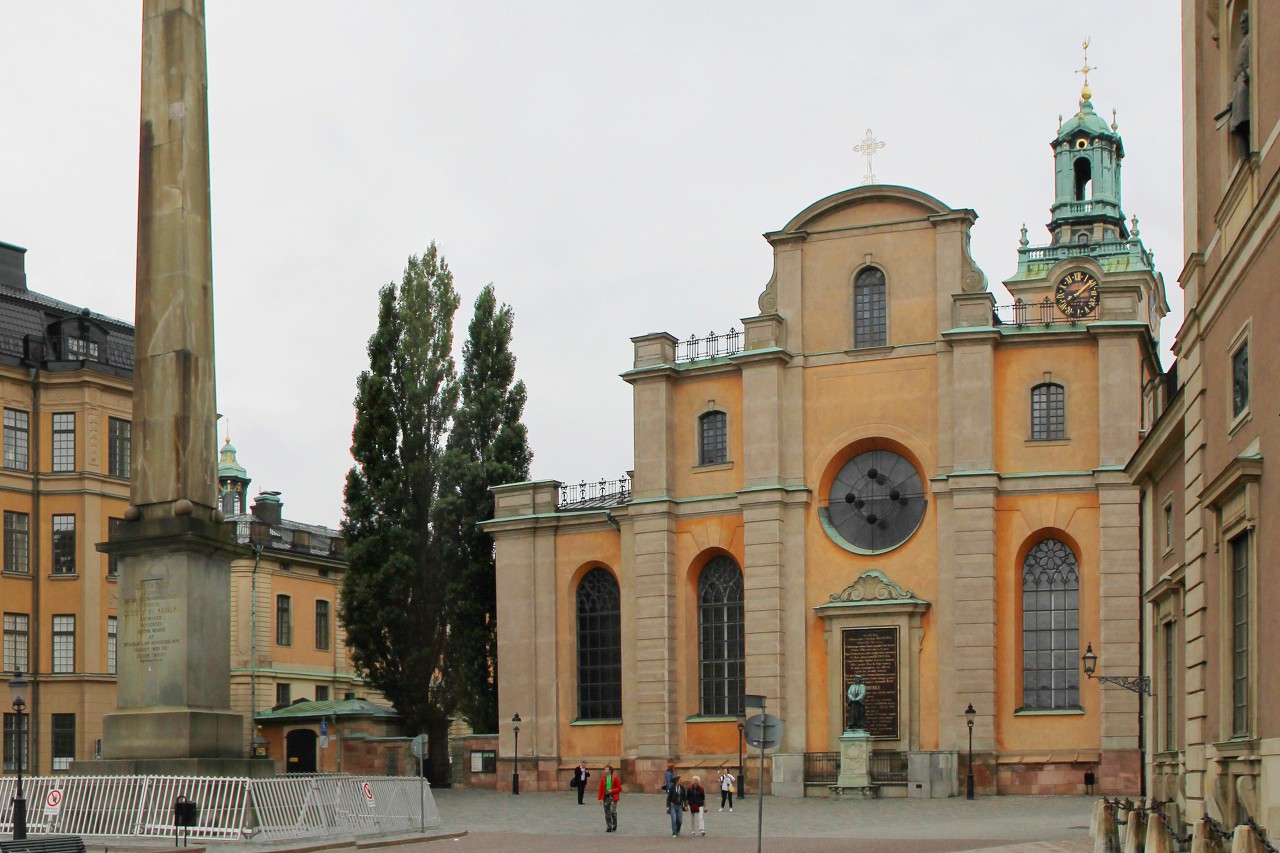 In 1420, the Church was significantly expanded, and the bell tower was built at the same time.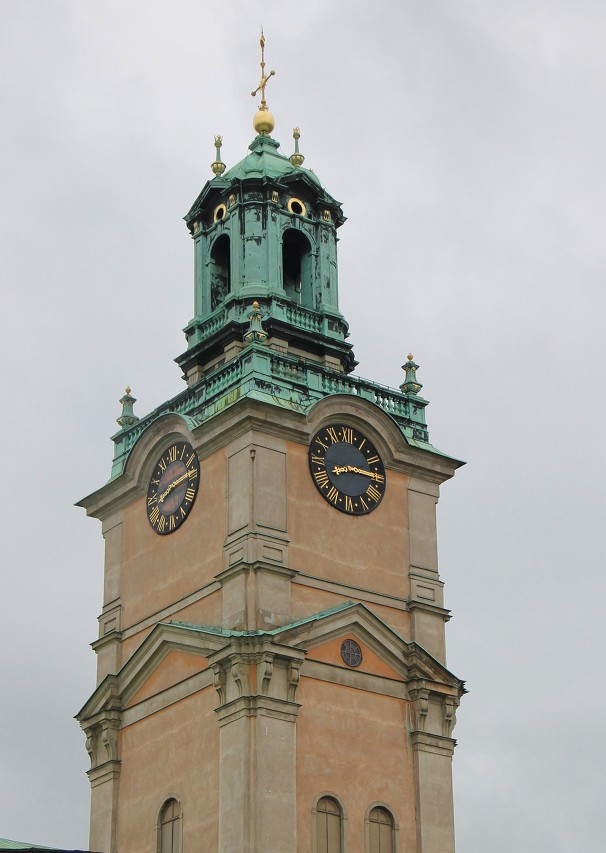 The first clock appeared on the tower in 1471, now the tower has a clock mechanism made in 1888. The dial and hands are made of copper, the hour hand is 2.5 meters long and weighs about half a ton.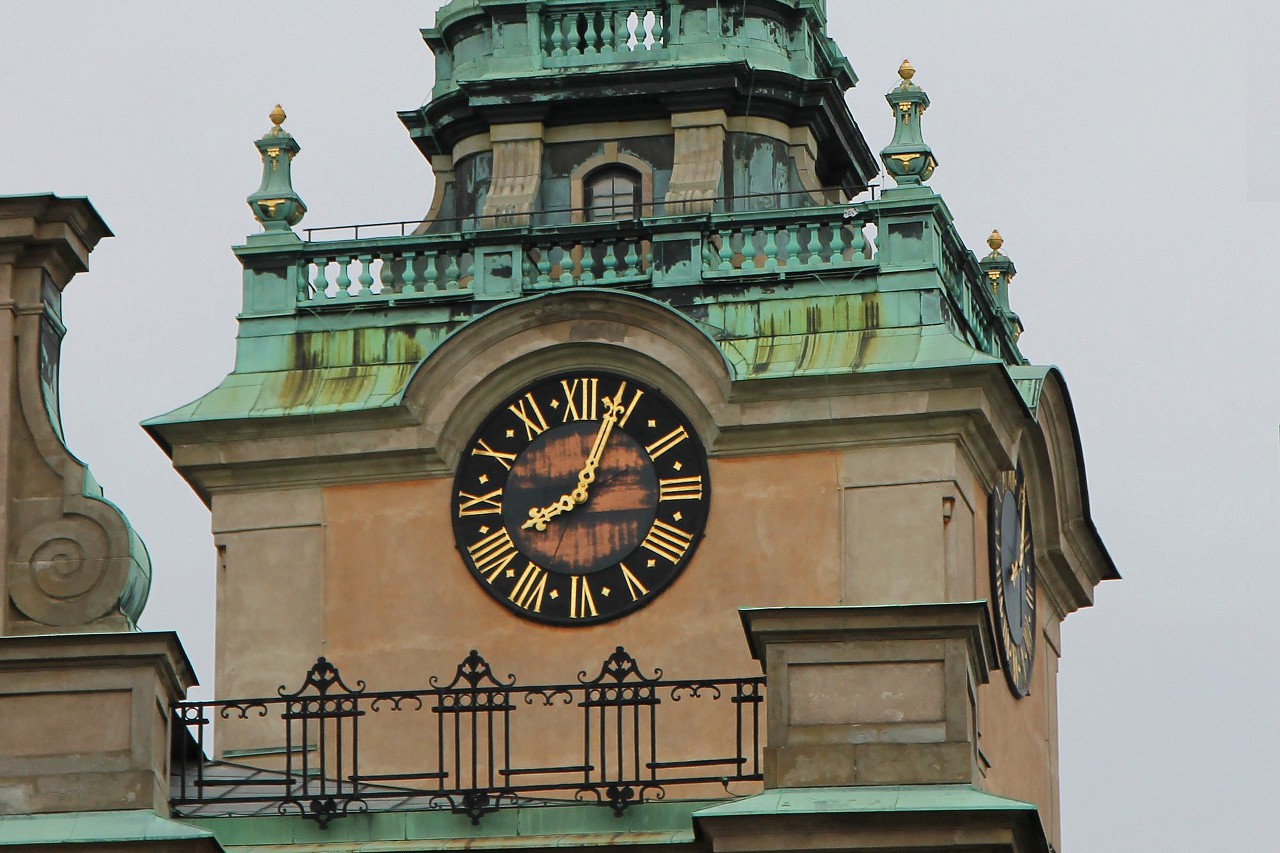 The church was restored to its present appearance in 1736-1734 by the city architect Johan Carlbeg, who changed the appearance of the building from brick Gothic to Baroque. At the same time, the belfry was added to the tower, increasing its height to 66 meters.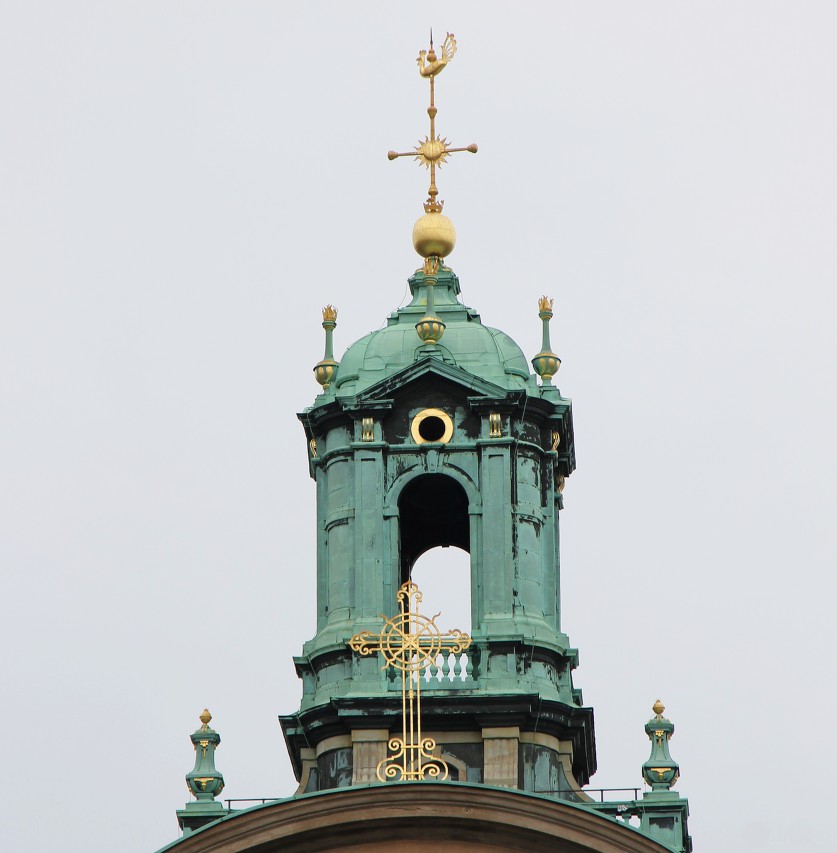 The main entrance to the сhurch is located on the side of Trengsund street, on the Slottsbaken square is facade of the altar part of the building. Here, after the great reconstruction of the church in 1740, there was a board in a Baroque frame, on which the history of the church is written in gold letters with a list of all the fires and reconstructions. In front of the board is a bronze statue of Olaus Petri, a writer, theologian and reformation figure.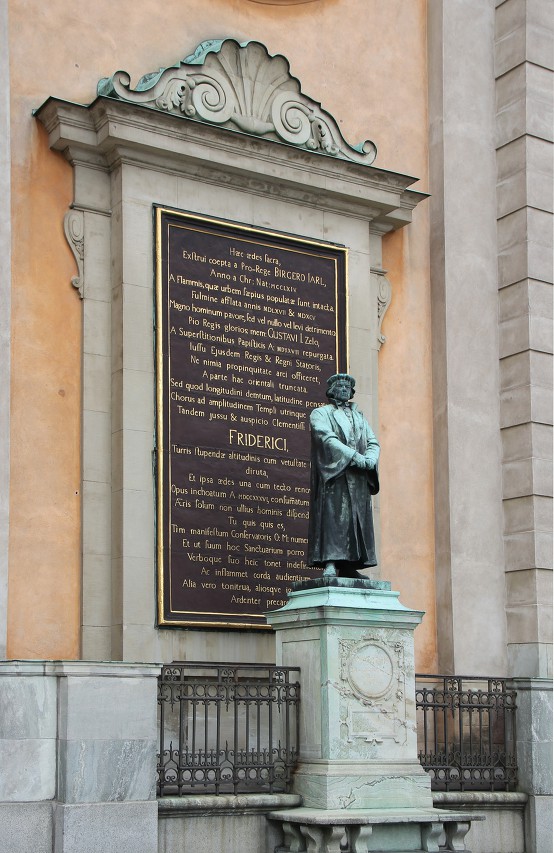 The Cathedral is used for important state events such as coronations, weddings and funerals of members of the Royal family. The wedding of king Carl XVI Gustaf of Sweden and Sylvia Sommerlat, whom He met during the Olympic games in 1972, where she worked as a translator, took place in this church on June 19, 1976.