Hötorget Square, Stockholm
Drottninggatan street took me to the Hötorget (Haymarket) square, where I started my walk. In the 16th and 18th century, farmers brought hay here for the Royal stables. later, an agricultural market began to operate on the square. In 1914, trade in meat and dairy products was banned, now they sell vegetables and flowers, and on Sundays there is a flea market.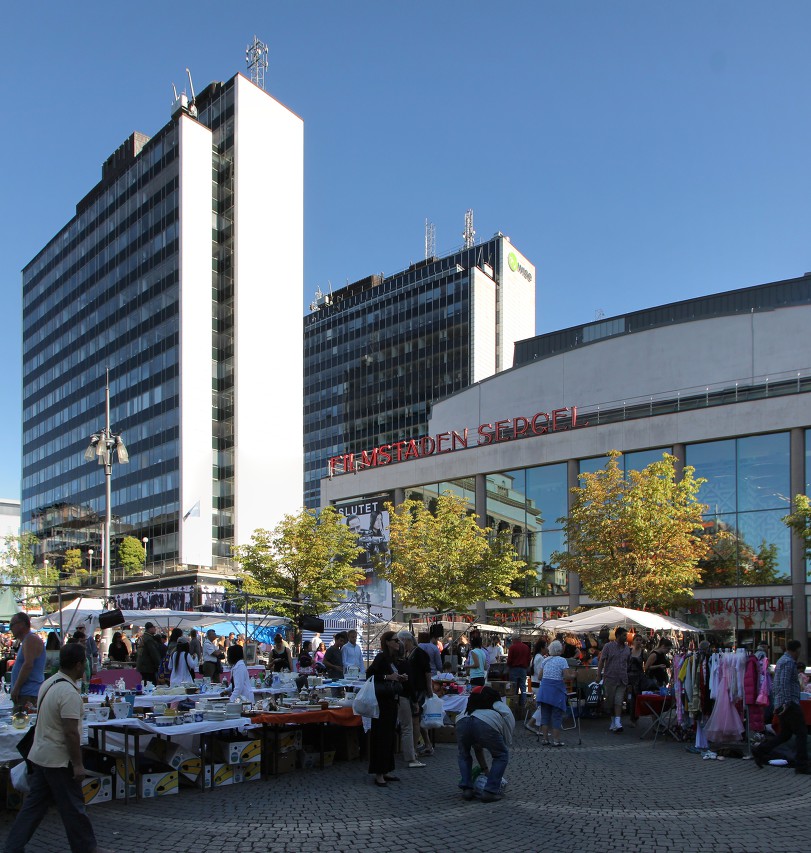 In the eastern part of the square is the neoclassical building of the Stockholm Concert Hall, in front of it the Orpheus fountain, more about them in the following articles. Below on the left side of the Hall is the entrance to the Hötorget metro station.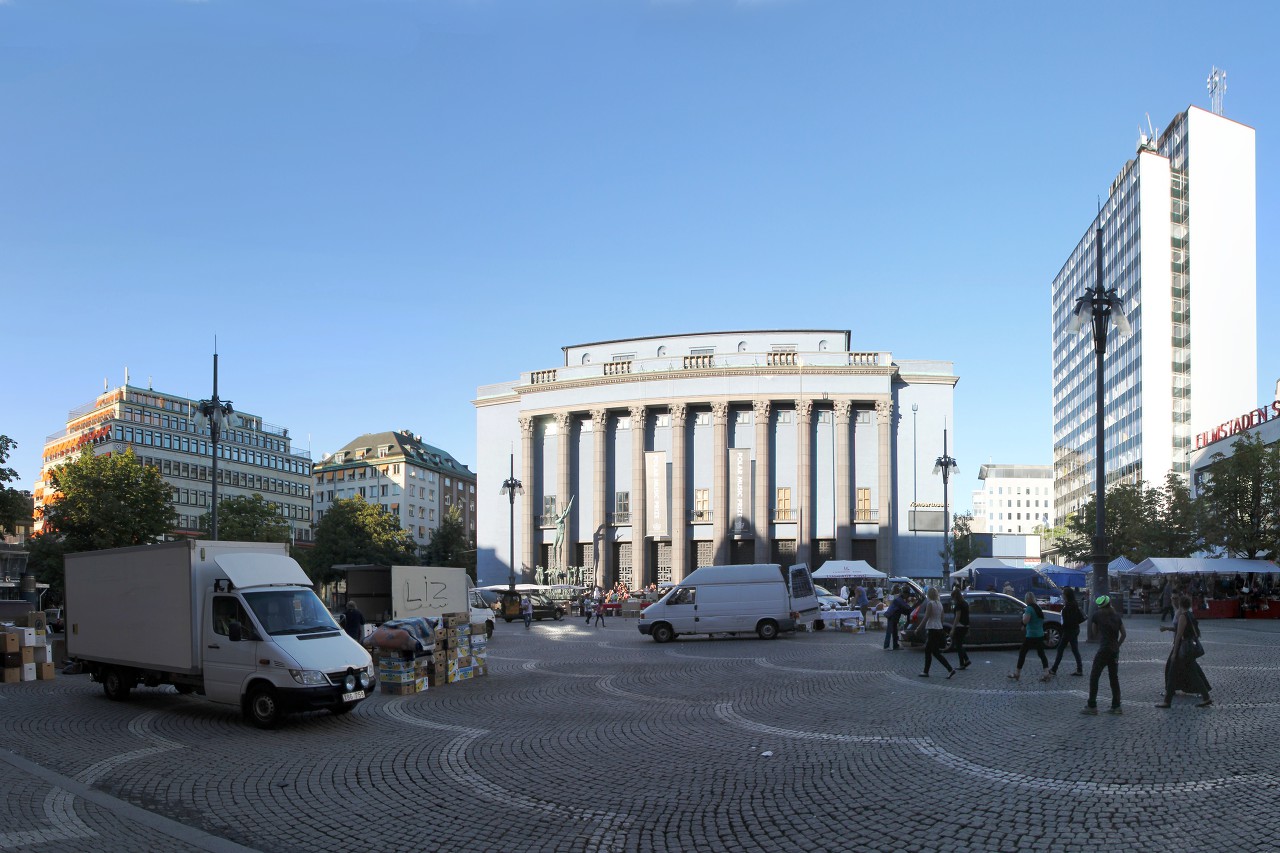 On the south side of the square, we can see the glass facade of the largest cinema in Stockholm, Filmstaden Sergel (Sergel's cinema city), which has 14 halls that can accommodate more than 2,667 spectators. Below the building is the Hötorgshallen shopping center and a parking lot. The complex was built in 1995 by the architect Per Kallstenius, the interiors were designed by Birgitte Baadsgaard.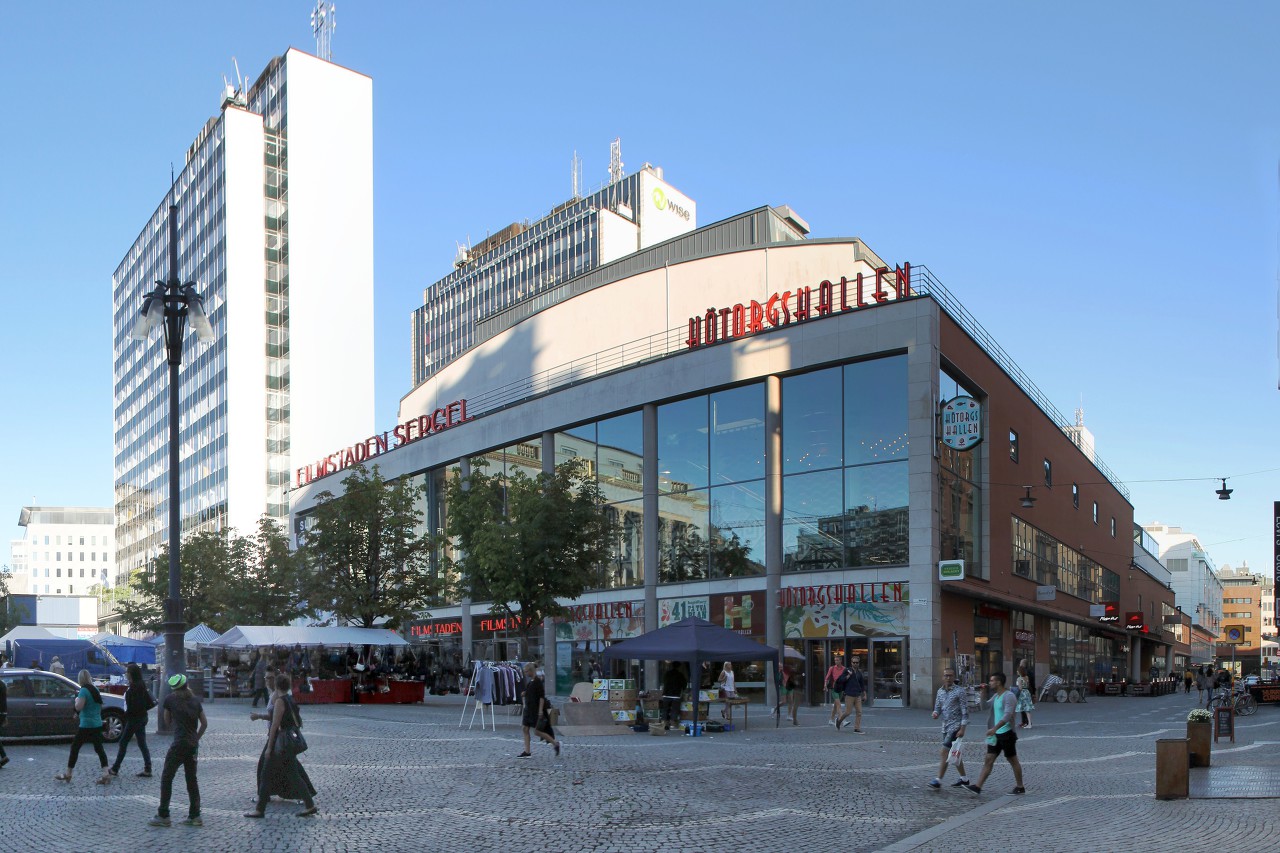 Behind the cinema you can see the multi storey Hötorgshusen buildings.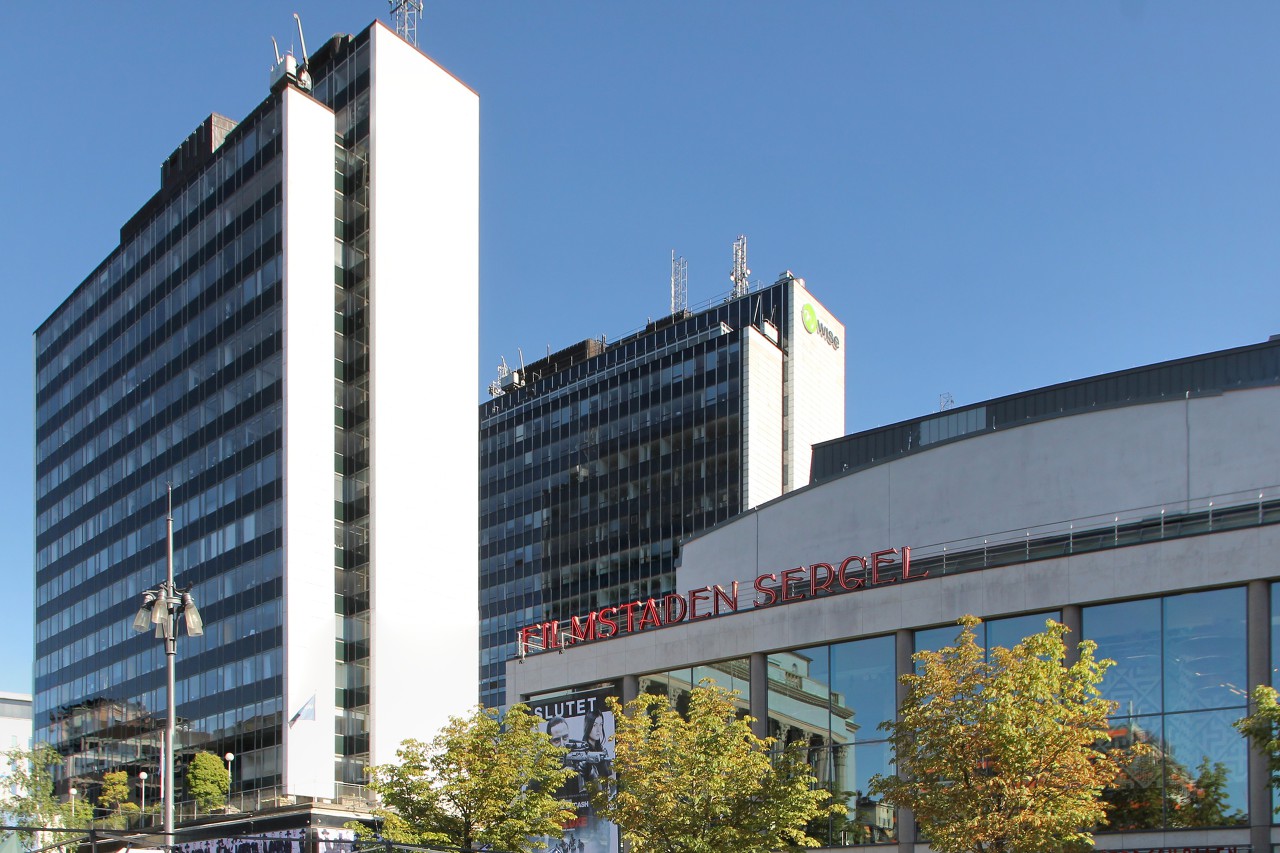 From the west, the square is fronted by the PUB Department store, the oldest in Stockholm. This famous trading house was founded in 1882 by Paul Urbanus Bergstrom, whose initials form its name.