August Strindberg Monument, Stockholm
In the upper part of Tegnerlunden Park there is a monument to the famous Swedish playwright, poet and artist August Strinberg, the founder of Swedish realism, and the most important representative of Swedish literature of the late 19th and early 20th century. Over 40 years, he has created more than sixty theatrical plays and thirty literary works.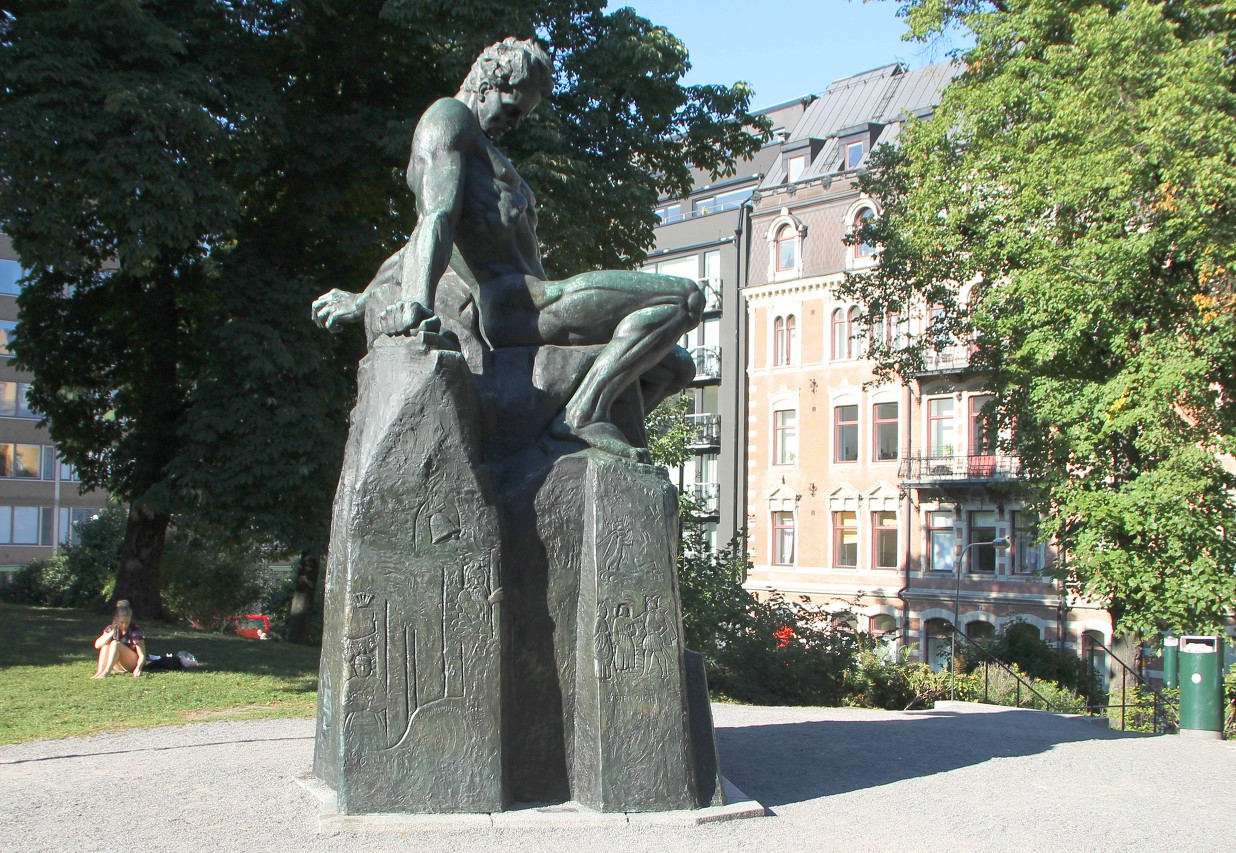 Johan August Strindberg (1849-1912) was born to a shipping agent and a servant, and grew up surrounded by poverty, ignorance, and religious fanaticism. Since 1867, the future writer tried to get a higher education at Uppsala and Stockholm University, earning a living in a variety of ways: he was an assistant pharmacist, tutor, school teacher, worked at the Royal theater, where he got acquainted with drama. In 1970, Strinberg wrote his first Comedy in verse "in Rome", the same year it was accepted by the Royal theater. At the end of 1871, Strinberg published a major historical drama about Church reform in Sweden called the Magister Uluf " (Mäster Olof) in an innovative style, but this work was considered by critics of the Royal theater "nihilistic and blasphemous" and appeared on the stage only in 1881, when Strinberg was already recognized as a writer. Having never received a degree in Uppsala, in 1872 Strinberg went to Stockholm, where he studied journalism for two years, then was an assistant at the Royal library for eight years, continuing his literary experiments.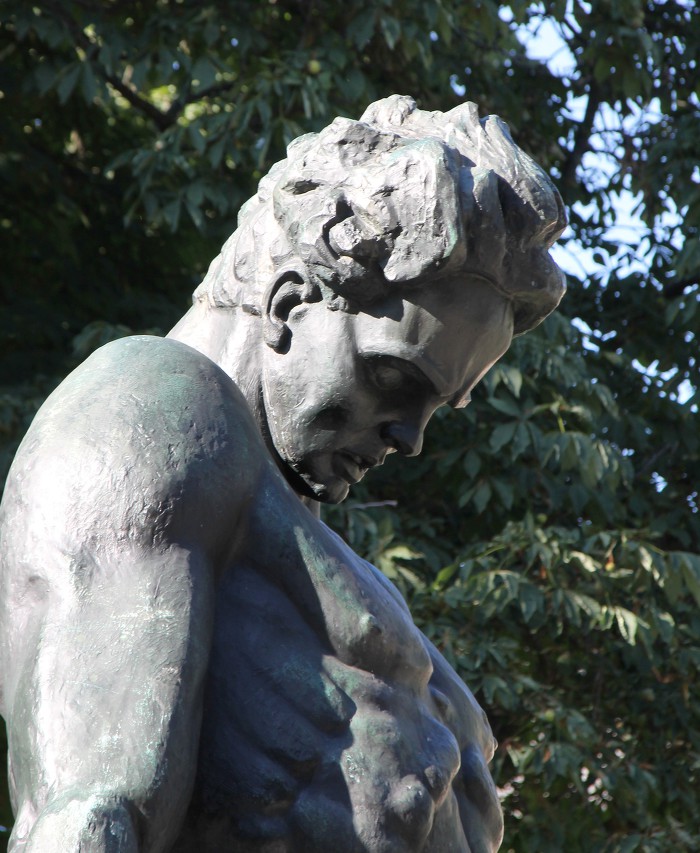 The author was widely known for his novel "the Red room", written in 1879. This work, written in the spirit of realism and bold satire, is called the first modern Swedish novel. Describing the career of a poor young idealist who aspires to become a writer, the author reveals the mores of various strata of Stockholm society. Strinberg himself went this way, so the novel can be called autobiographical. Over the years of creativity in his works, Strindberg went from naturalism to expressionism. The writer was an ardent supporter of socialist and even anarchist ideas, was familiar with representatives of these circles, and his daughter Karin Strindberg married the Russian revolutionary Vladimir Smirnov. Strinberg spent the last years of his life in a nearby house named Blå tornet. The monument, made by the sculptor Carl Eldh, was opened in 1942.