Köpmantorget, Stockholm
At the top of the Österlånggatan is a small triangular Köpmantorget (Merchant square). The name comes from the Merchant's Gate (Köpmanporten), which led to the fish market (Fiskatorget), located outside the city wall.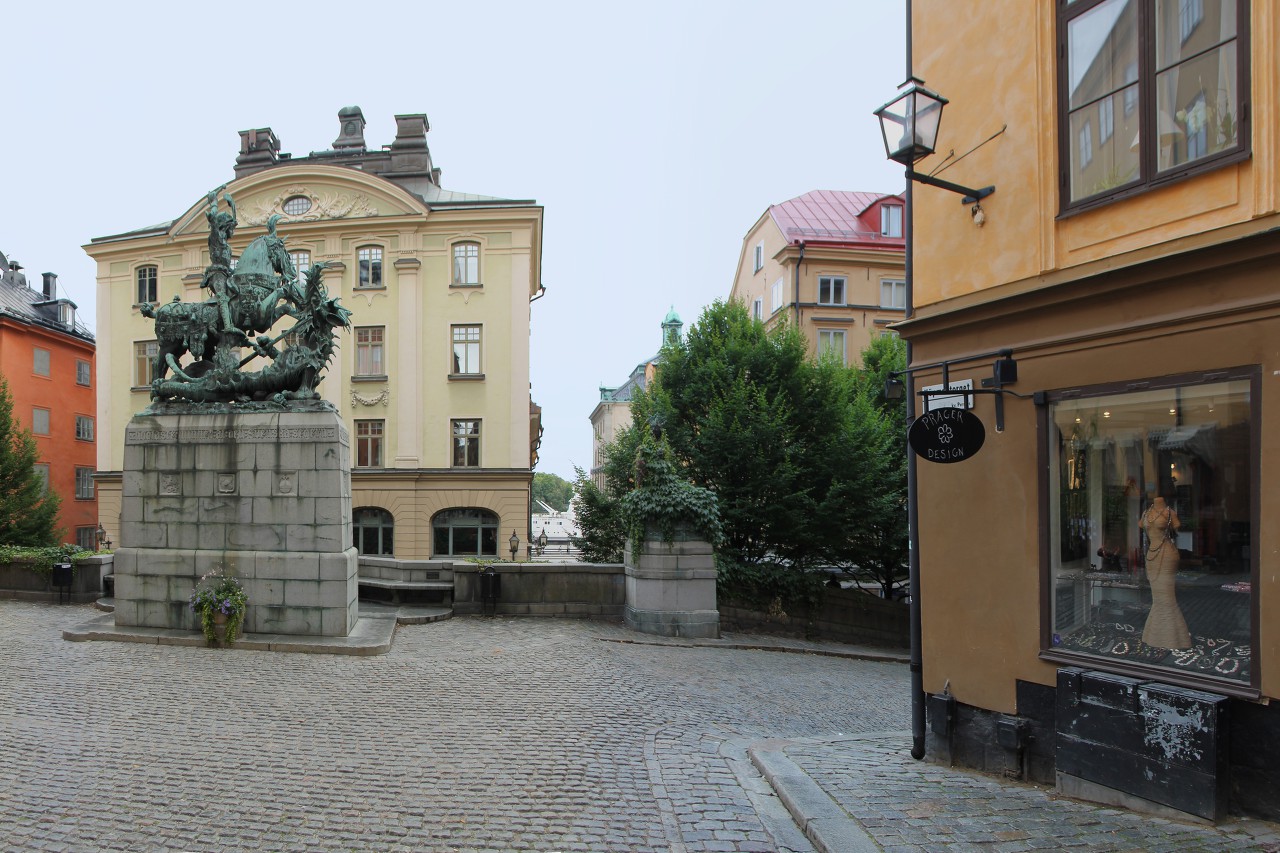 To the west from the square begins the street Köpmangatan, the end of which is located the main square. Thus, the square served as a link between the two most important markets in old Stockholm.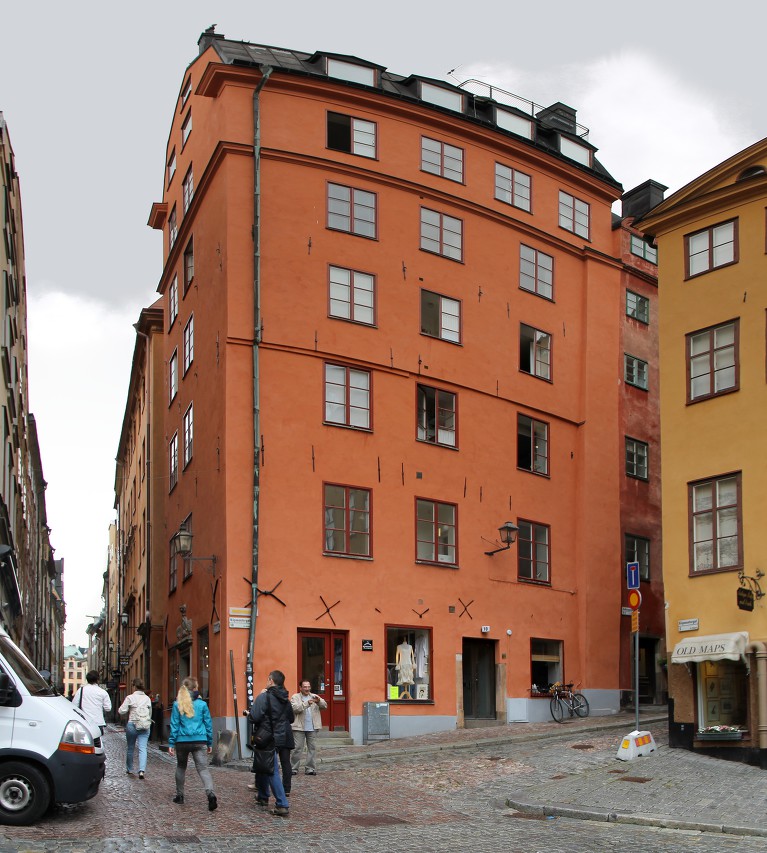 The square is decorated with the monument "Saint George with a dragon", created in 1912 by the sculptor O. Meyer. This is an enlarged copy of the eponymous relic of 1489, stored in the Cathedral of St. Nicholas.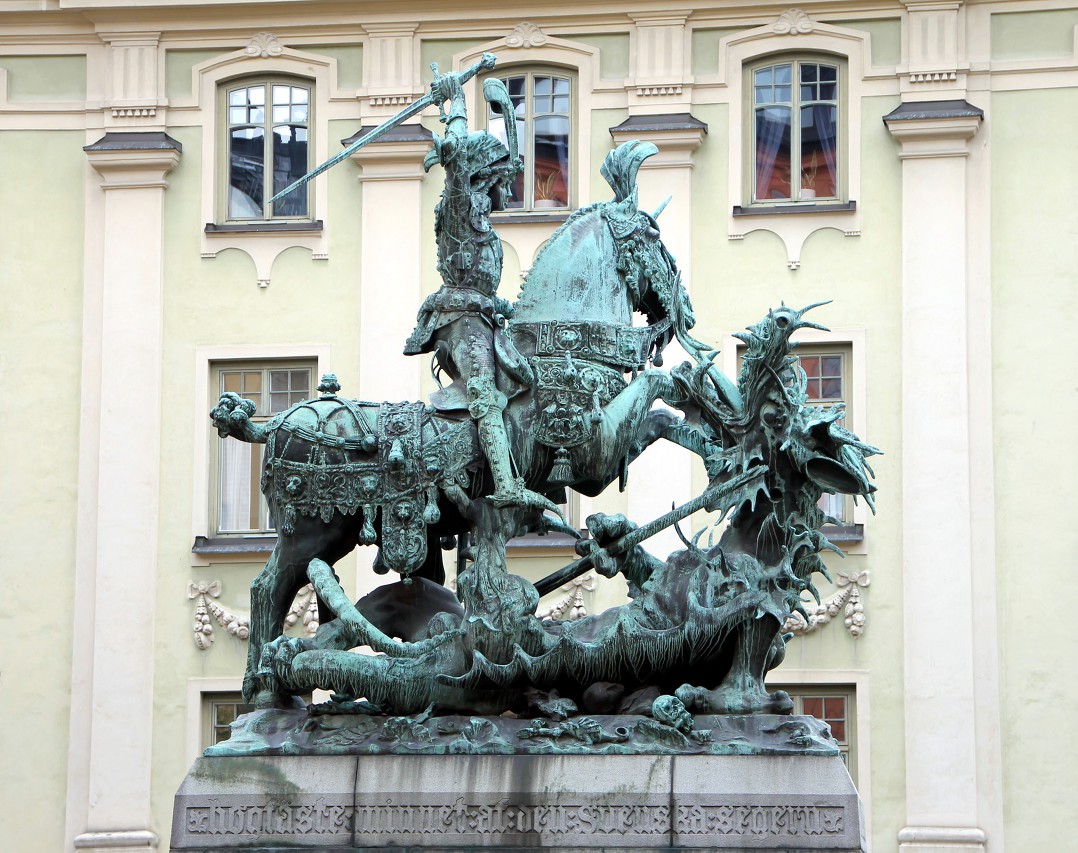 The square is surrounded by houses built in the 17th century, 5-6 stories high.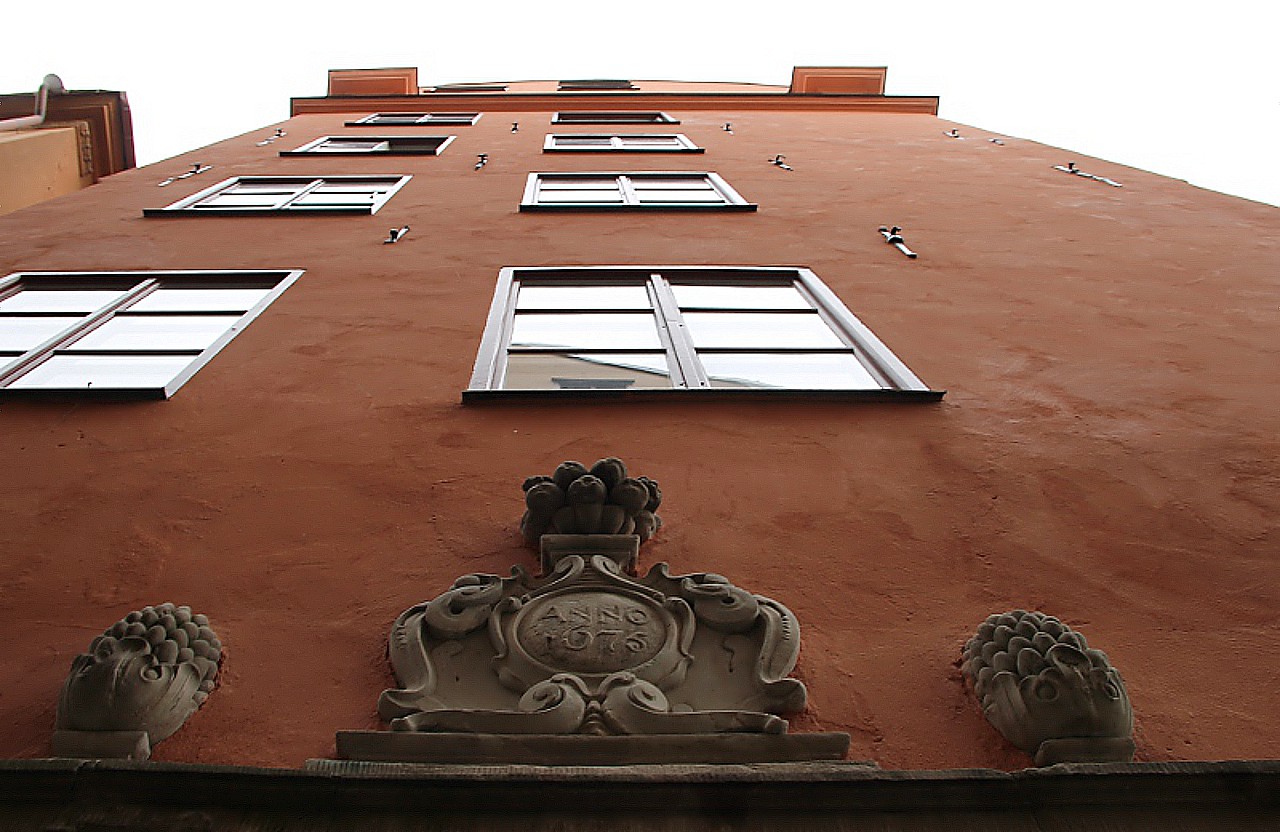 On the walls of houses you can see a lot of metal parts of various shapes. In those days, buildings were a brick box with wooden floors and partitions. To prevent the walls from "parting" under the load of internal rooms, they were fastened with forged iron bars, which were fixed by cross locks on the facade.