Via Crucis, Taormina
The winding pedestrian path that runs along the mountain slope from the city center to the church of the Madonna della Roca (Rock church) and the fortress of Taormina starts in the middle part of Via Circonvallazione. You can get there from Corso Umberto I via the Vicolo Stretto staircase, which you will find in the eastern part of Piazza 9 Aprile. When you reach the top of the stairs, go right until you see a yellow sign.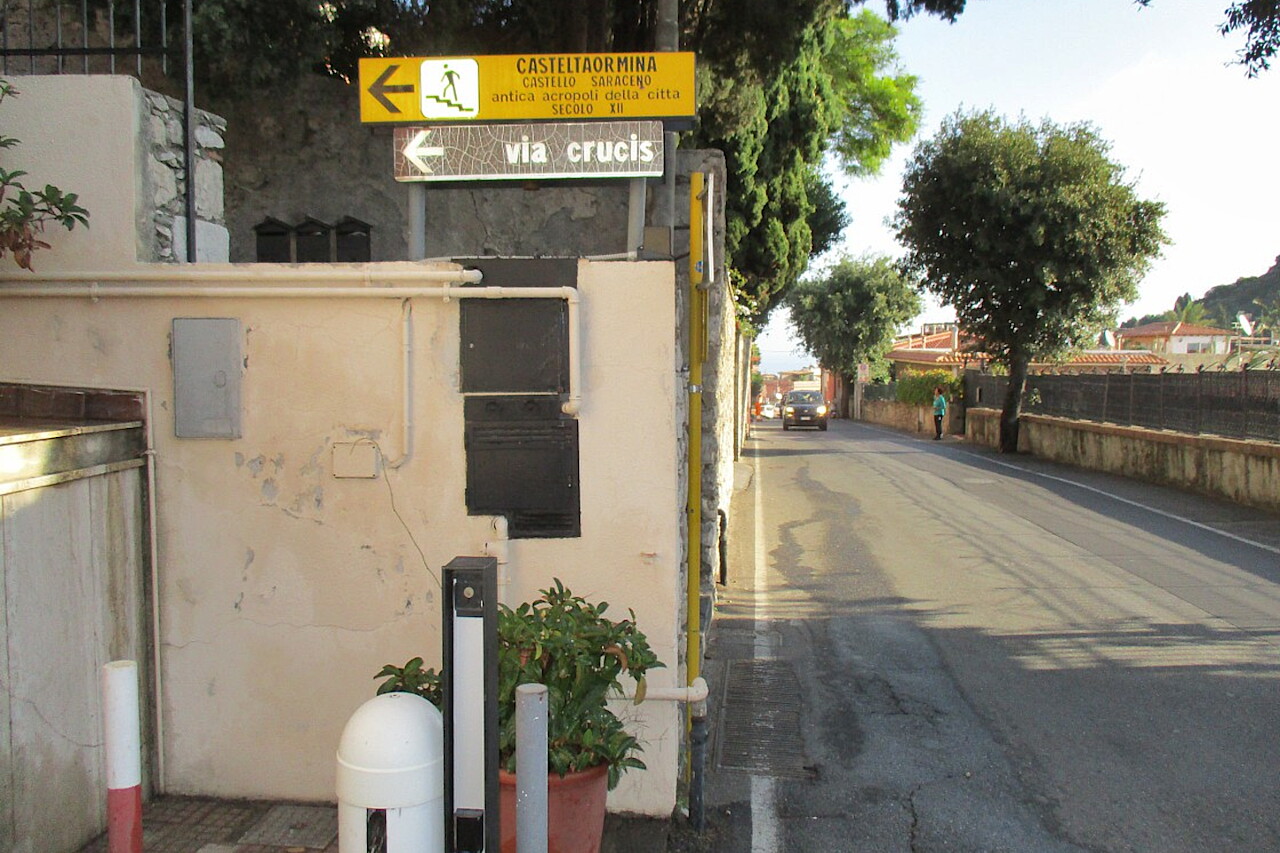 Here, a rather steep staircase rises towards the mountain slope. The length of the path is about seven hundred meters, while you will have to climb more than a hundred meters.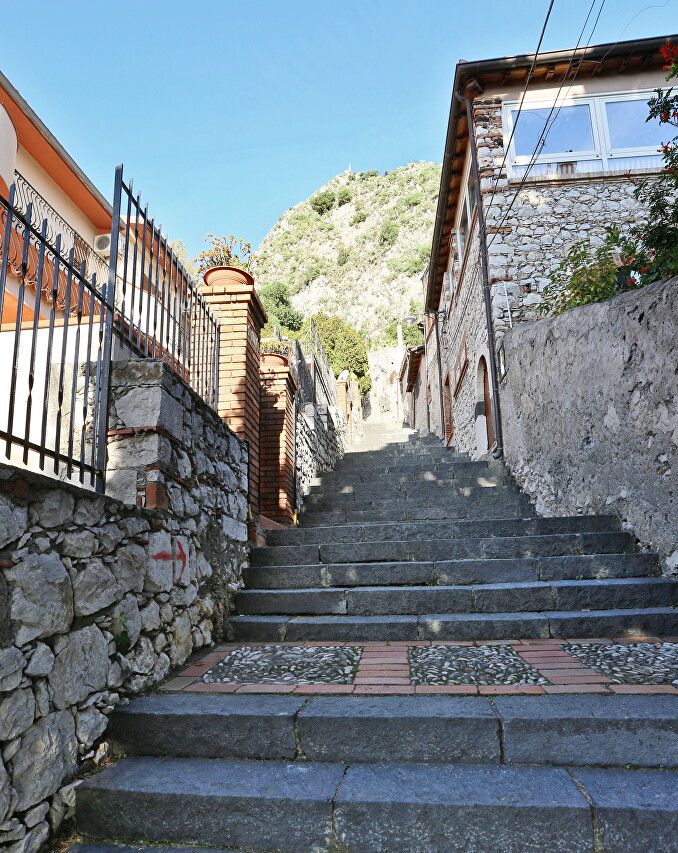 The path was named "The Way of the Cross" because along its entire length there are sculptures depicting episodes from the final part of the Sufferings of Jesus Christ.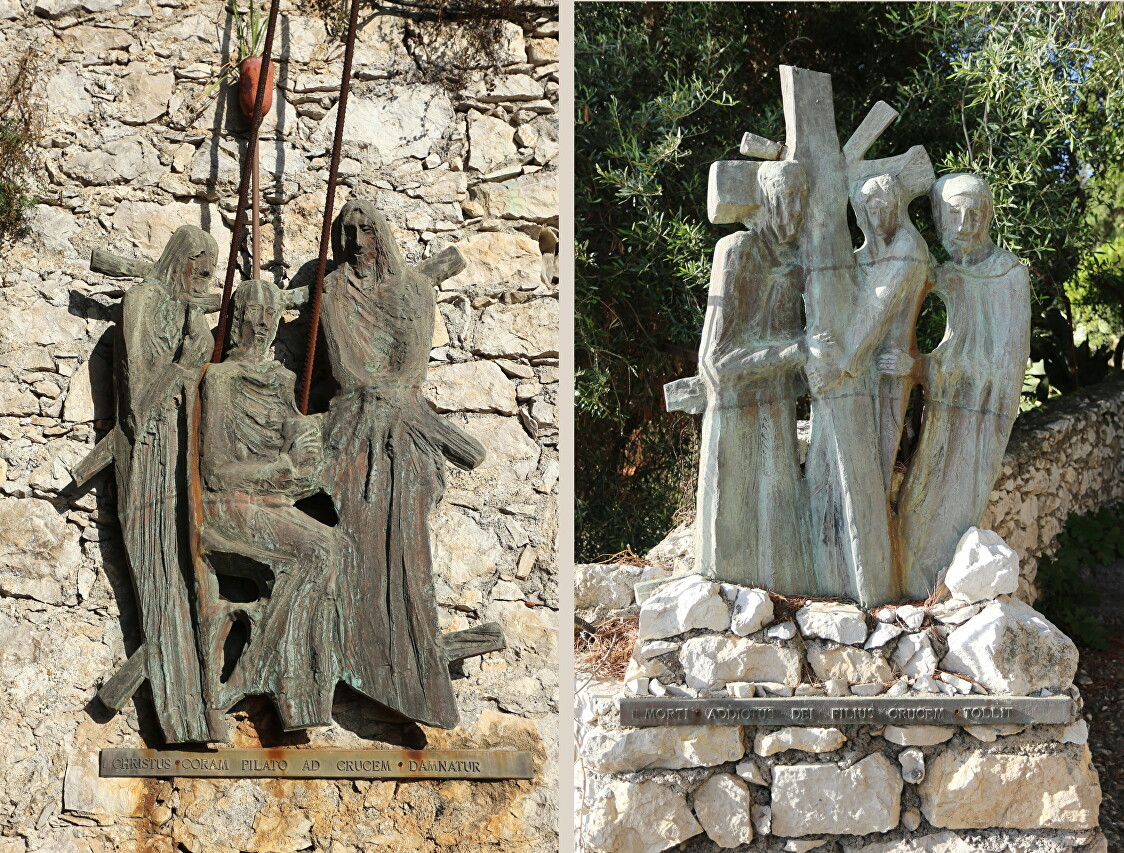 The journey of the cross consists of fourteen episodes, starting with the death sentence of Jesus, his journey to Calvary under the weight of the cross, crucifixion, removal from the cross and repose in the tomb.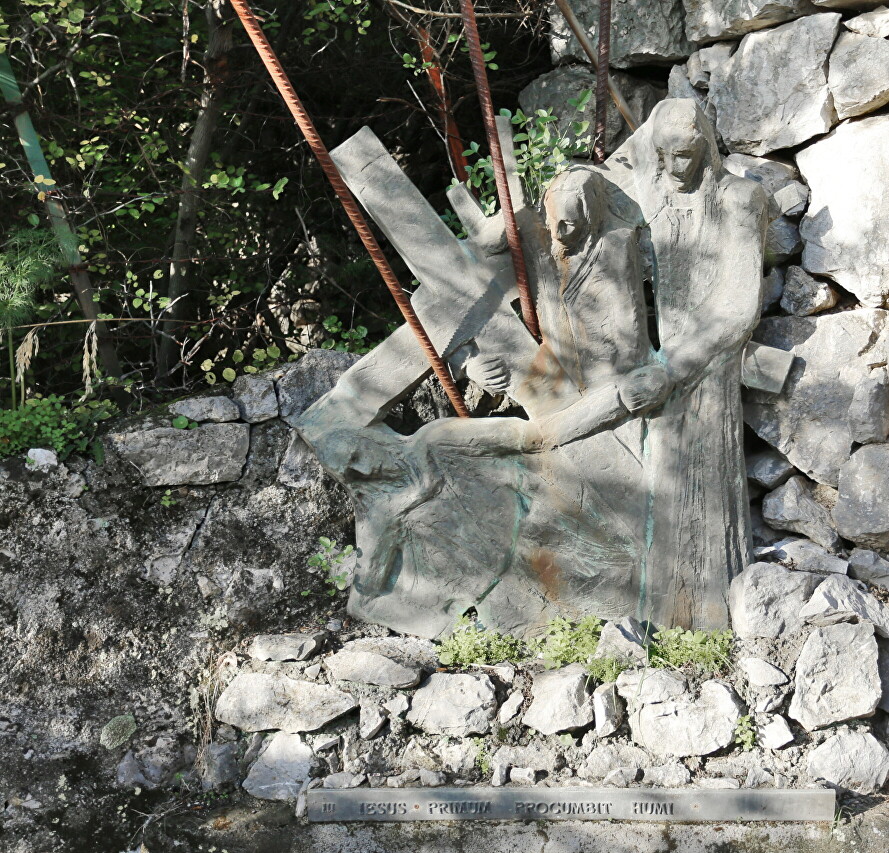 The sculptures are made by the artist Domenico Gerbino. Each is provided with a quotation from the gospel in Latin.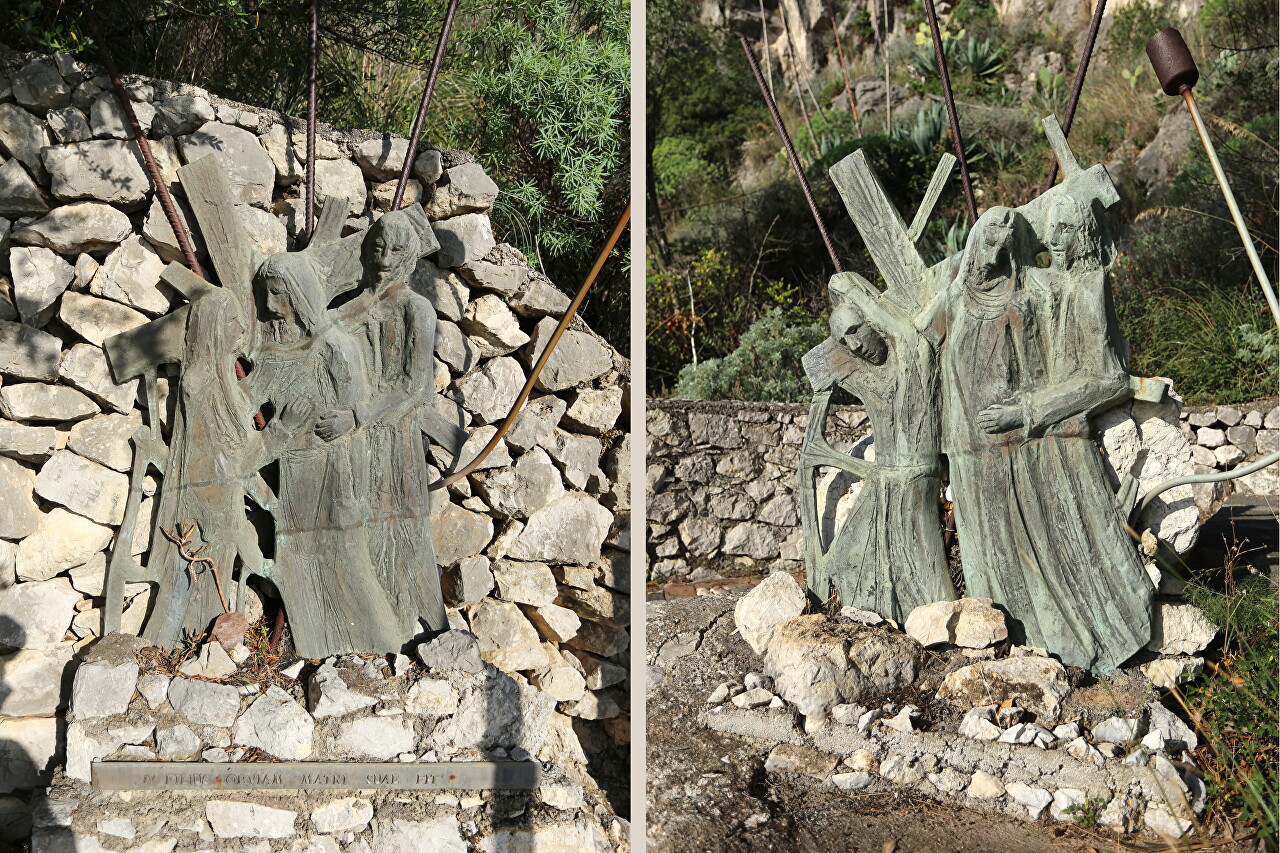 The road is in good condition, not too steep, easy to walk. There is lighting here, although I didn't see the lanterns all the way.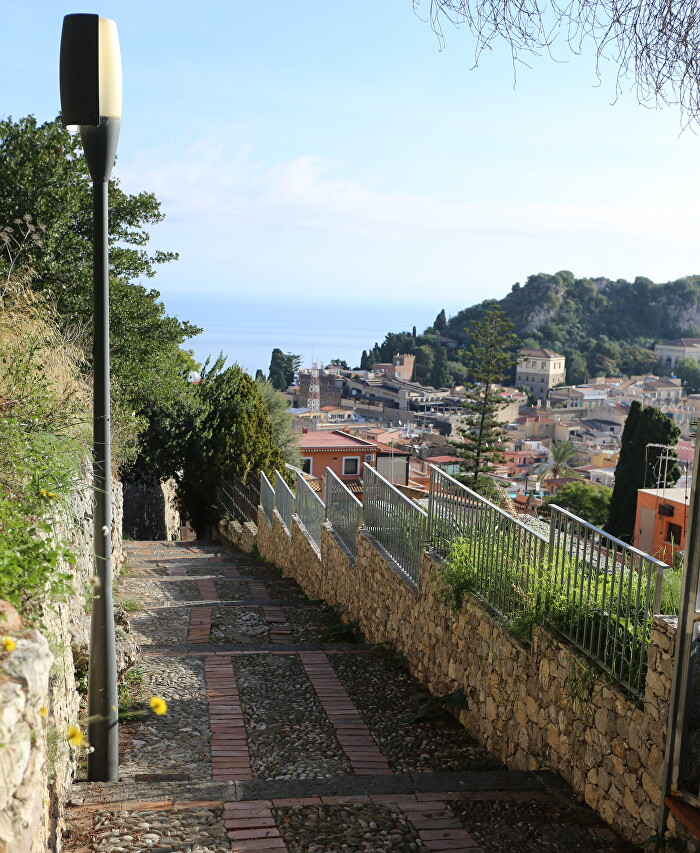 At the corners, you can enjoy wonderful views of the central part of Taormina.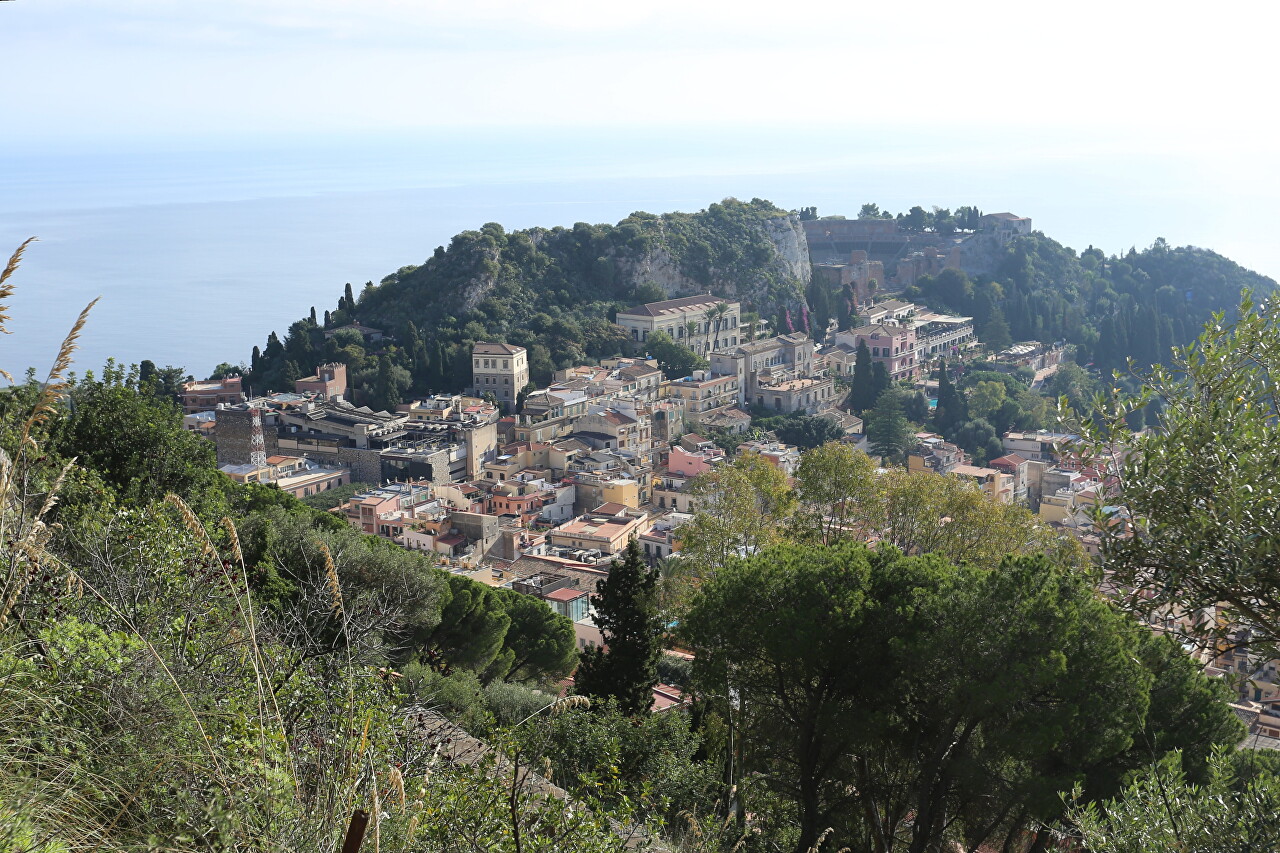 In one place on the curb, I saw such an original installation.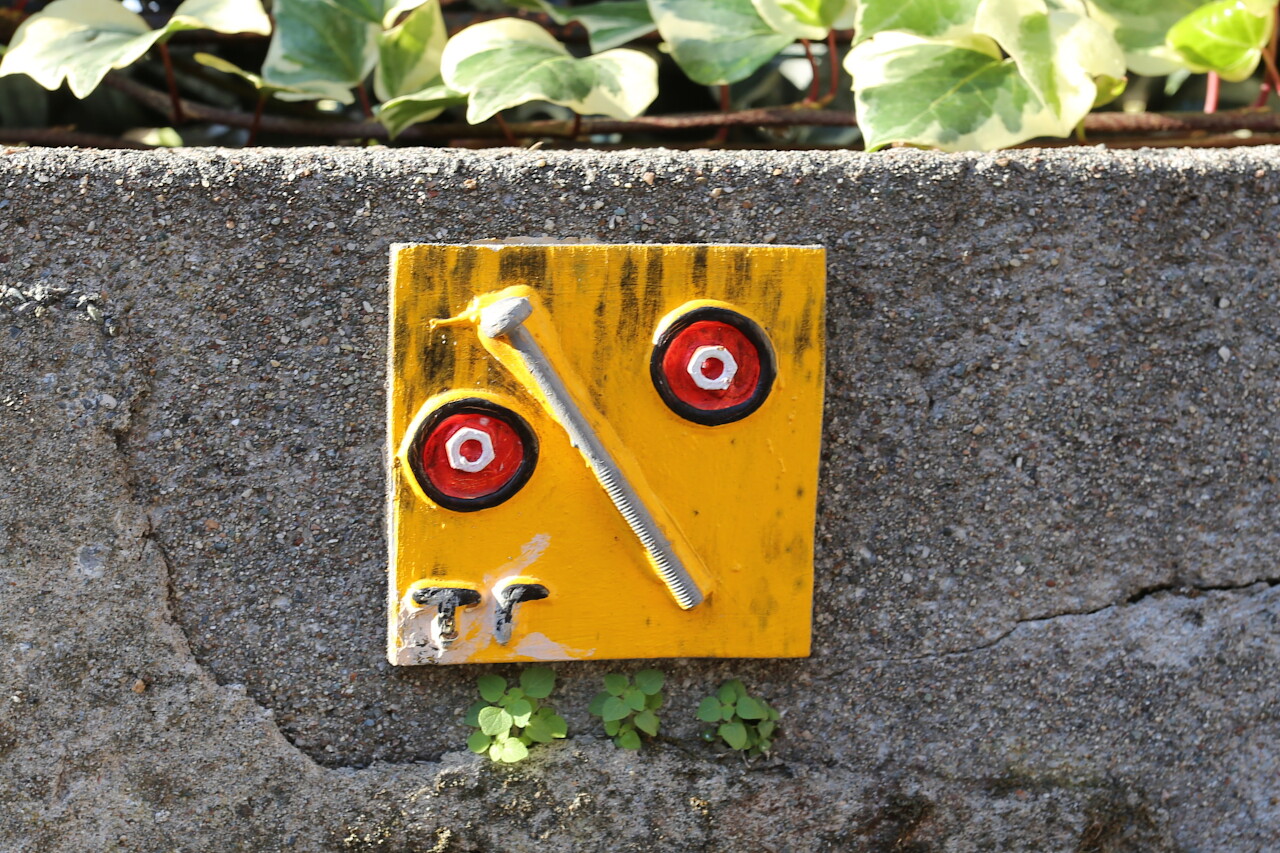 .Well, the final goal is already visible - a viewing platform in front of the church of the Madonna della Roca. .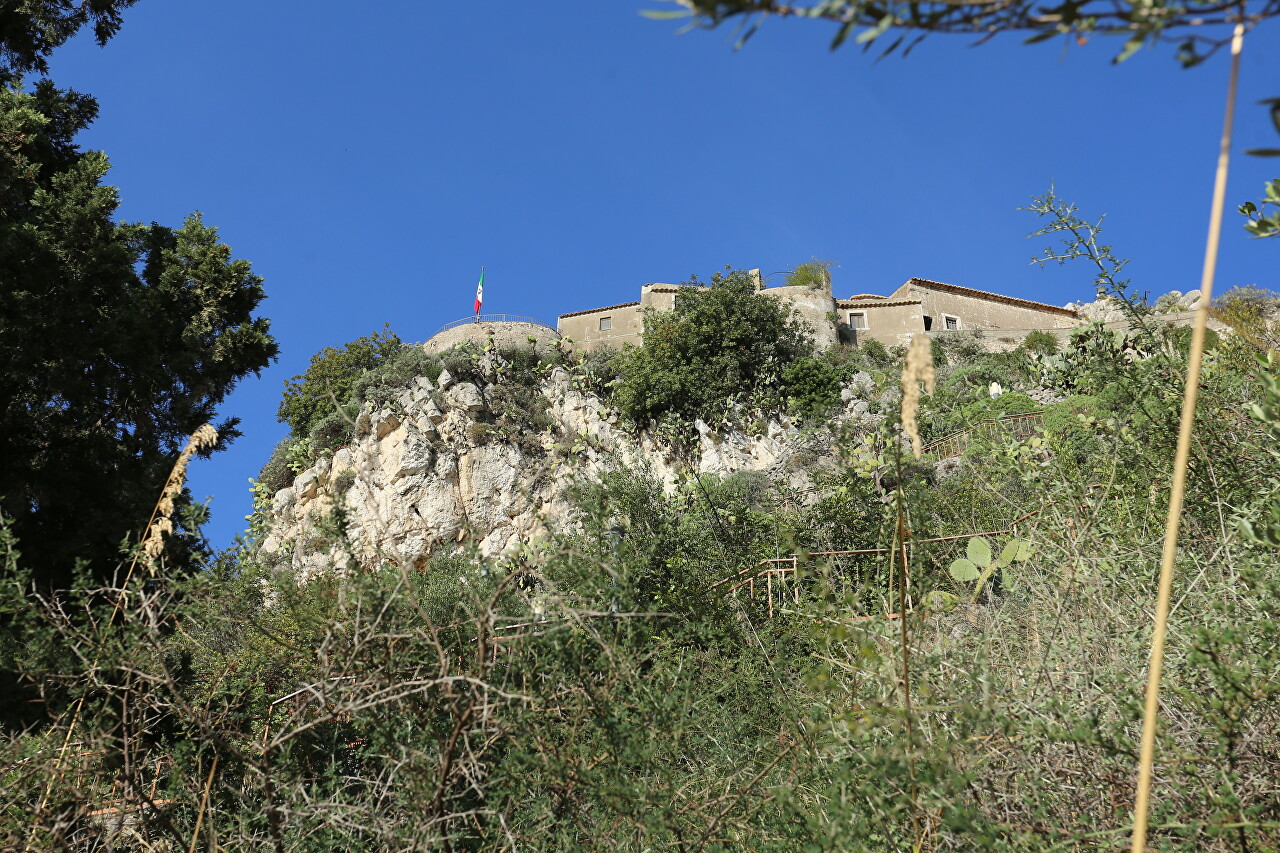 My walk along the Way of the Cross took about half an hour of leisurely walking. I want to say that despite the early morning, the sun was baking mercilessly and I advise you to take a supply of water with you.