Night Walk in Taormina
An evening walk along Via Luigi Pirandello took me to Via Dietro la Noce, leading to the Roman amphitheater. It was already around 10 pm and I didn't see a single living soul on the street.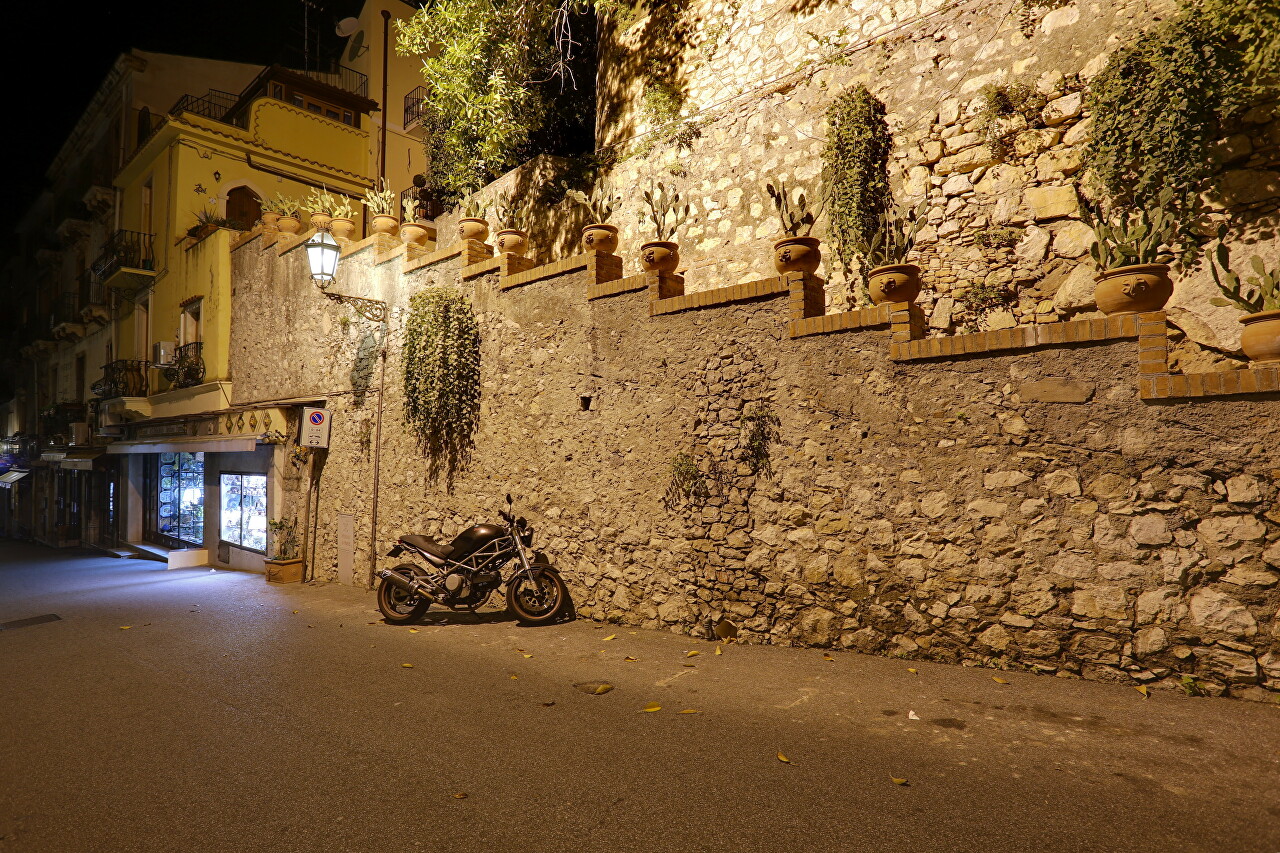 I didn't get to the Amphitheater, because it was completely dark in that direction, and one of the interesting buildings that caught my attention was the Dietro la noce apartment Guest House.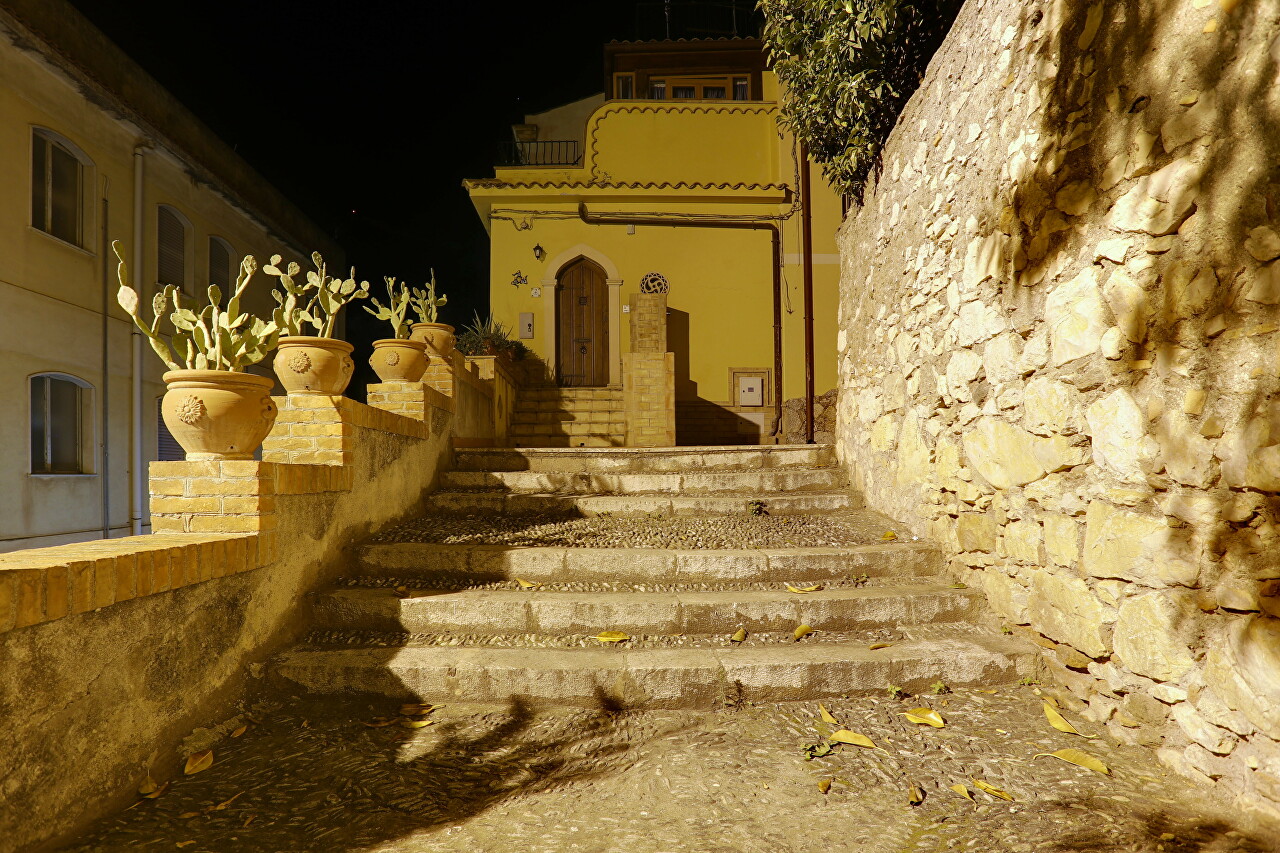 Then I took a walk to Piazza San Pancrazio, where ancient foundations are being excavated. The square gets its name from the Church of St. Pancras (in the background). It is very close to hiking trails, but few people come here, and in vain. The place is very beautiful both day and night.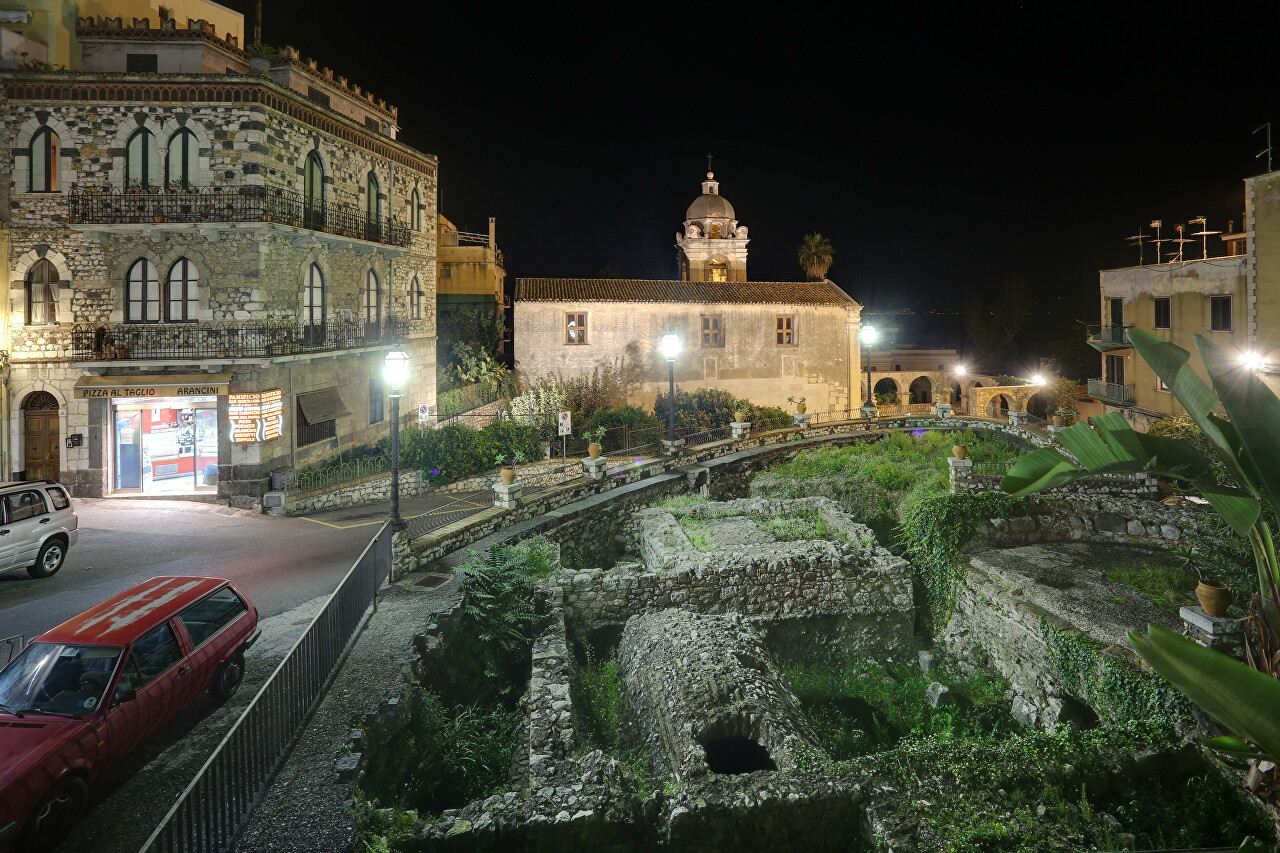 The Porta Messina Gate in the medieval city wall is very close by. This is where tourists usually start exploring Taormina.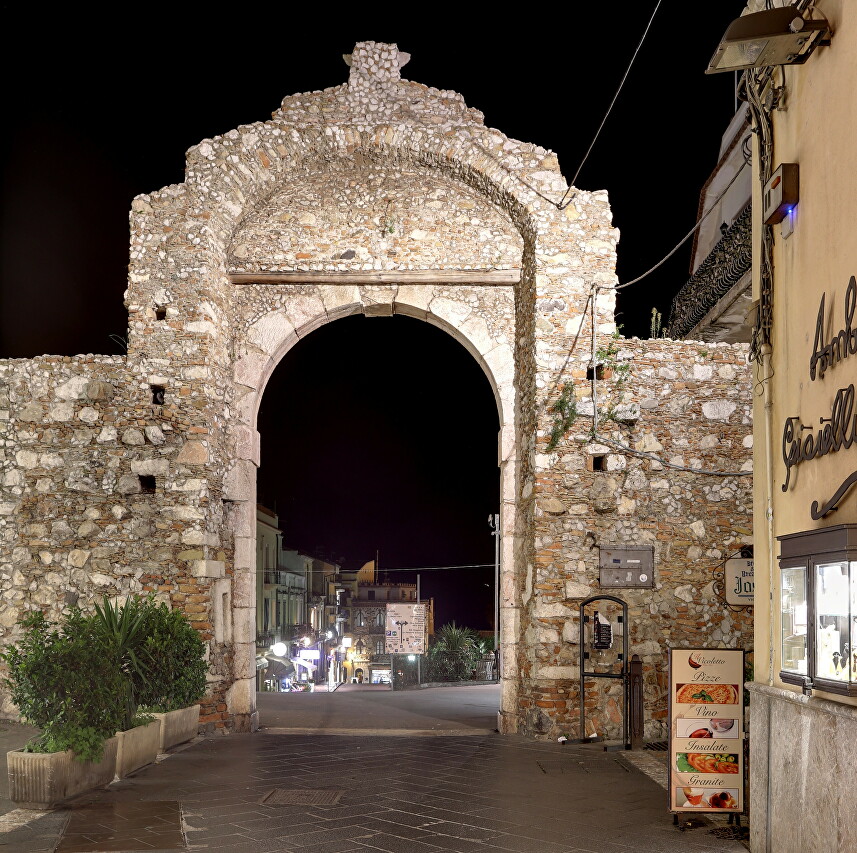 Fifty meters from the Messina Gate is the Arch of the Capuchins (Arco dei Cappuccino).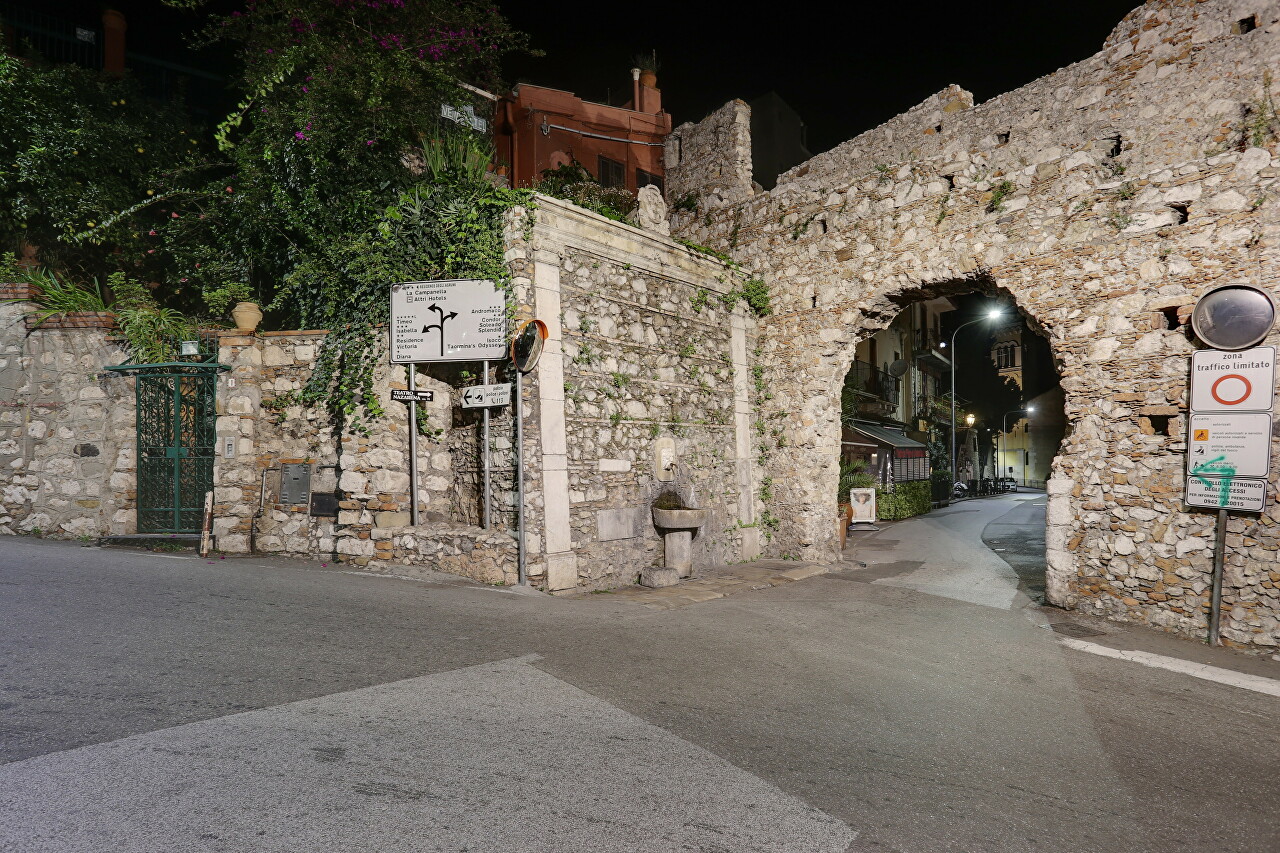 Beyond the archway begins Via Cappuccino, on which stands the Capuchin Church (Chiesa dei Cappuccino).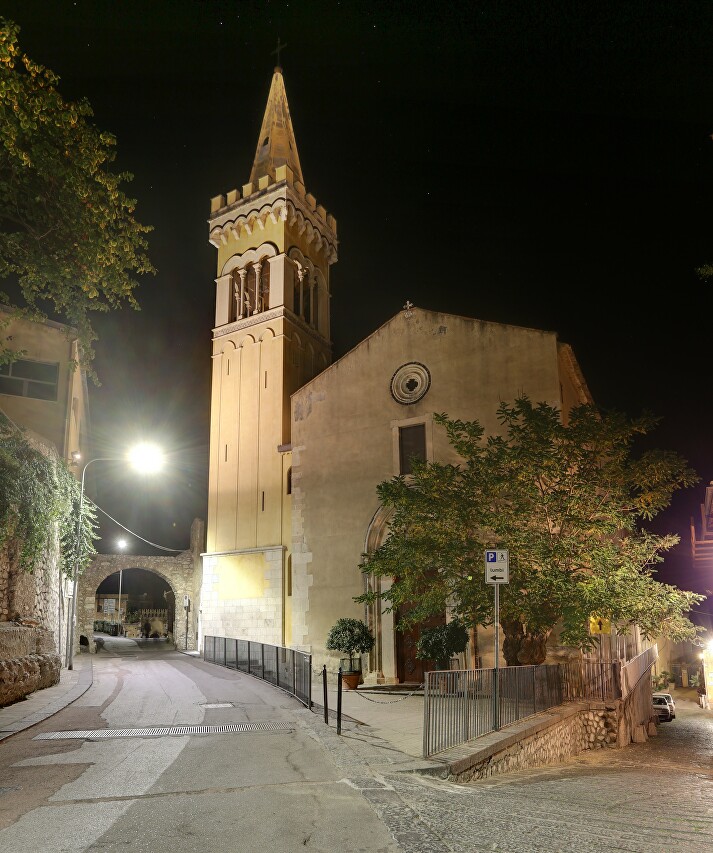 When I got back, I visited the Piazzetta Marinai d'Italia, where there is a memorial dedicated to those who died in the depths of the sea.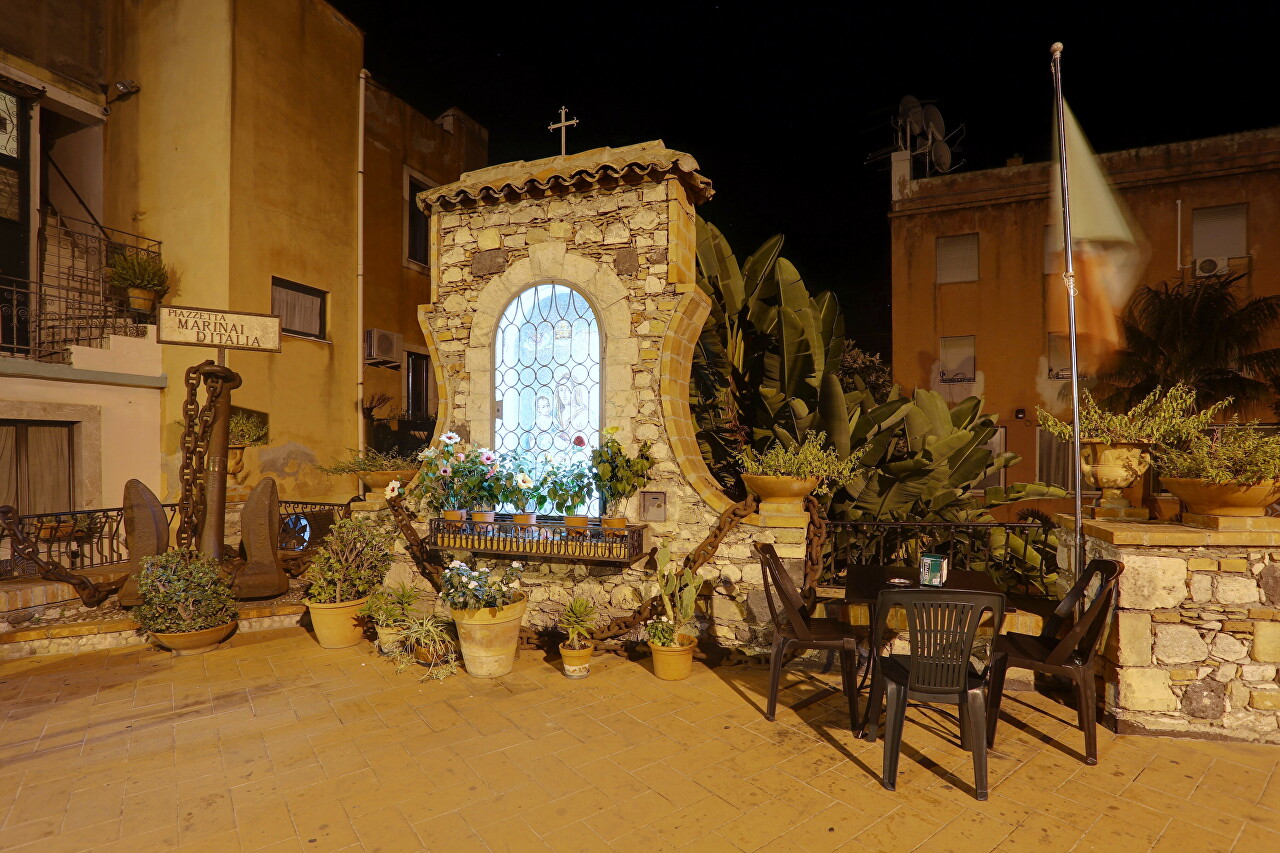 The ruins of the Roman Theatre Odeon are also located here.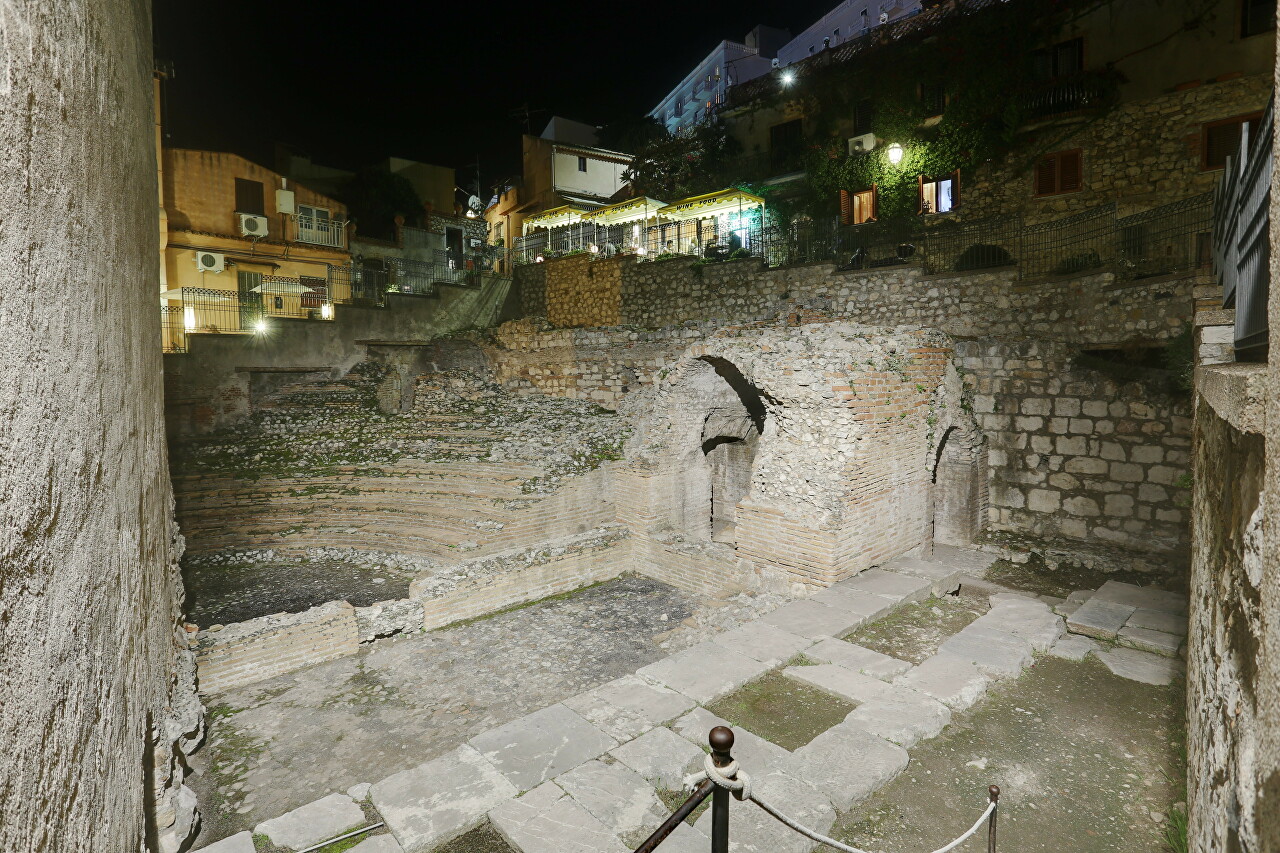 Then I went to the main street of Taormina, Corso Umberto I, at the beginning of which is the Church of St. Catherine of Alexandria (Chiesa di Santa Caterina d'Alessandria).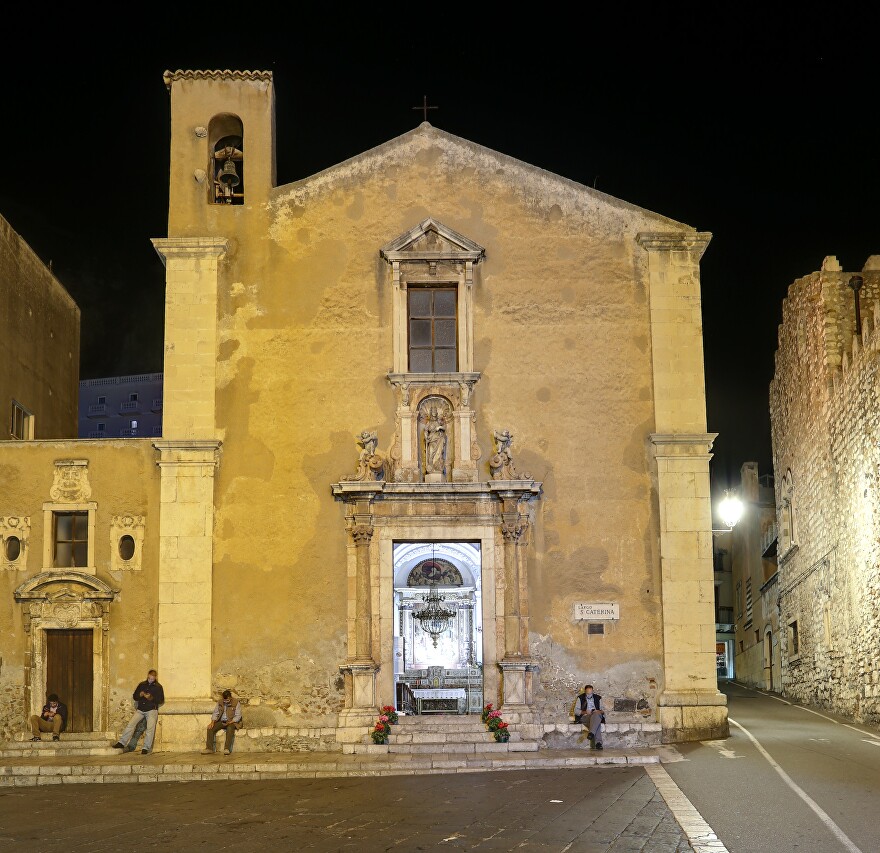 Next to the church are the stone walls of the medieval Palazzo Corvaja. By the way, there is also a tourist information center here.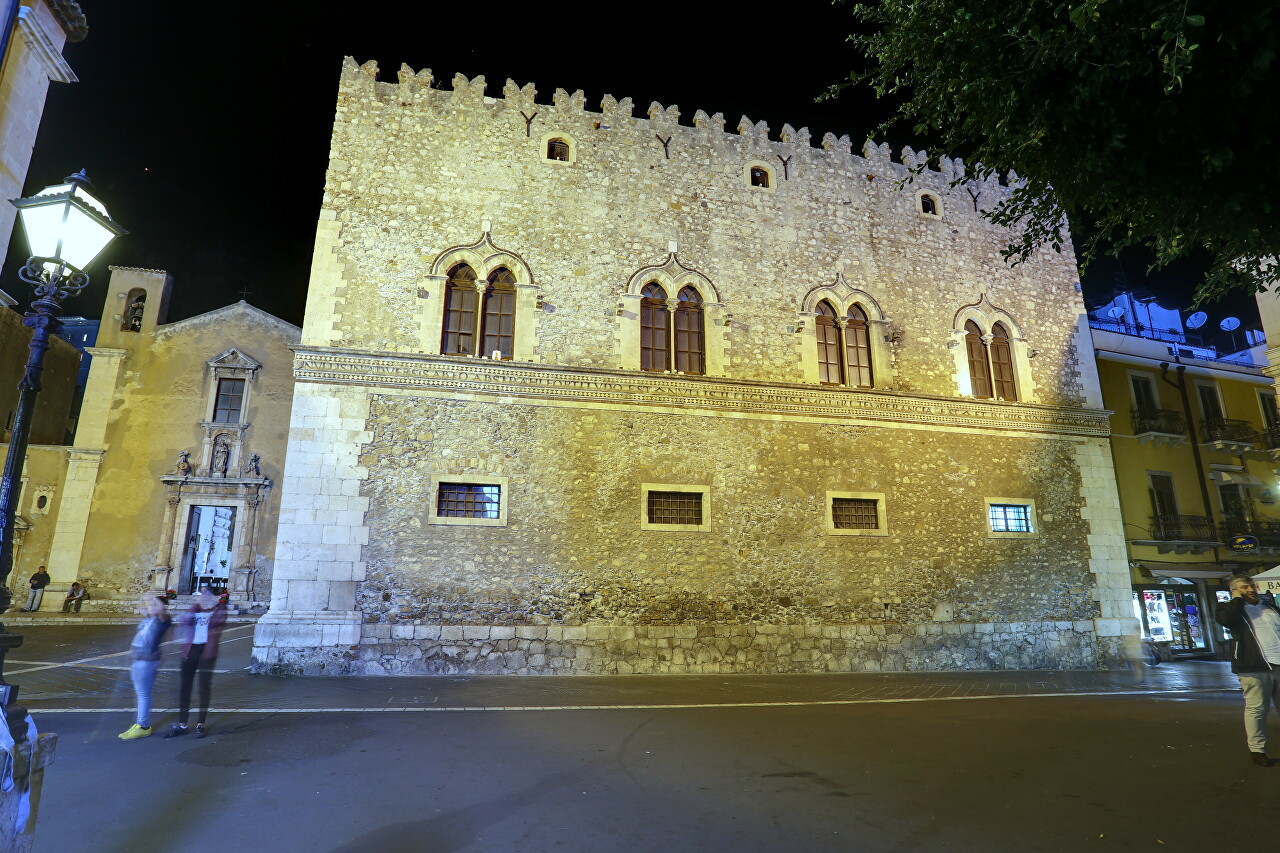 During the day, crowds of tourists walk from shop to shop along Corso Umberto I. It was now around 11 pm and the street was completely empty.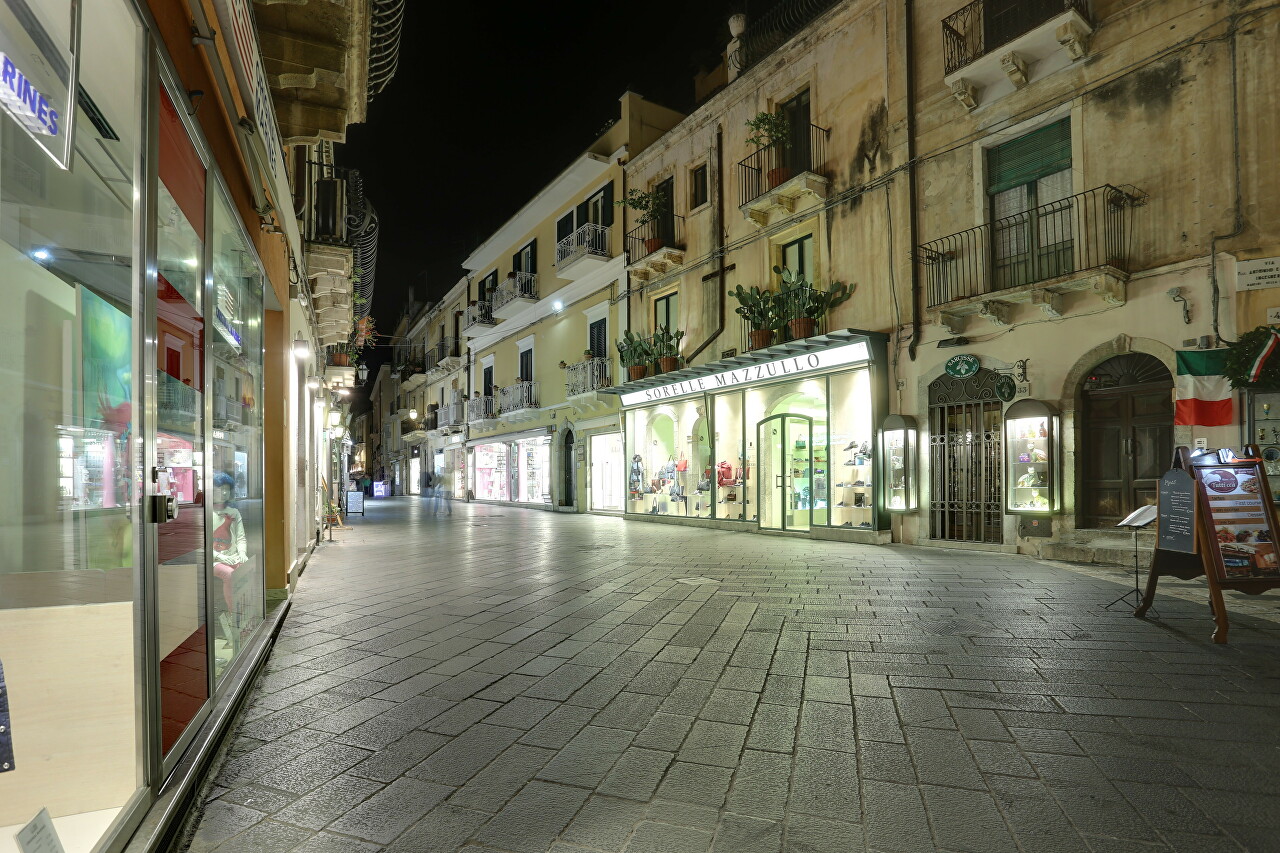 The Russotti Antichita antique shop was founded by Angelo and Eliza in 1978. In 1998, the store began selling exclusive jewelry, and the second-floor hall was decorated with elegant Venetian chandeliers.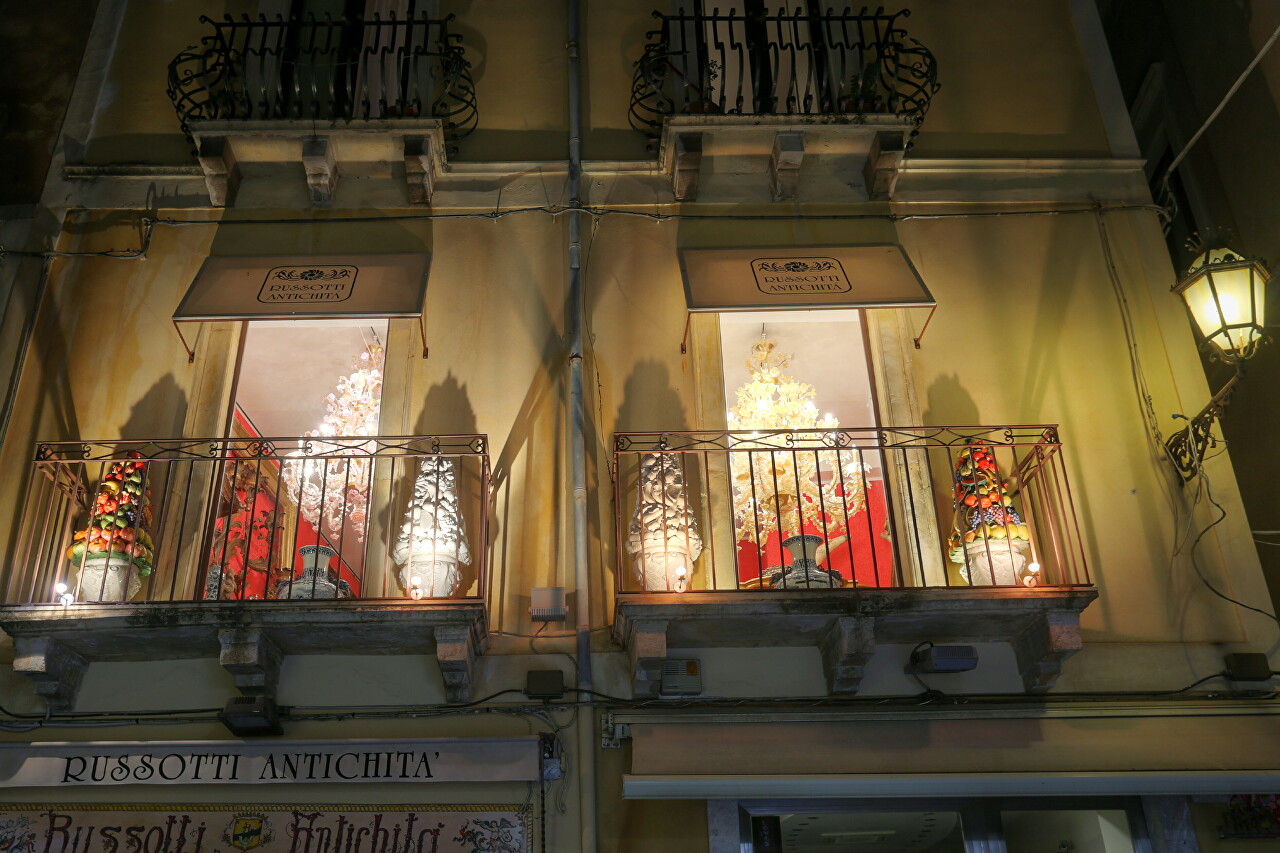 Next stop is the Cathedral Square (Piazza della Cattedrale).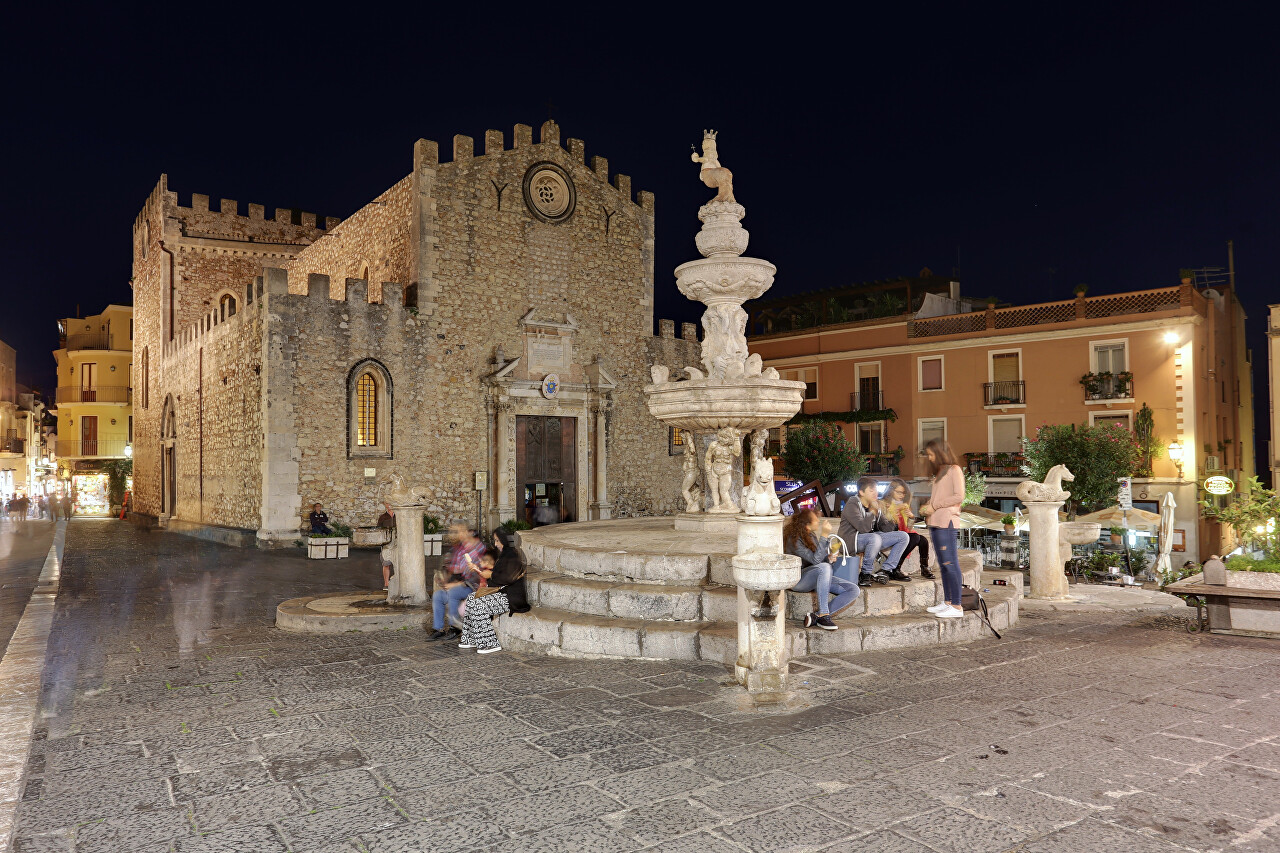 The Cathedral of Taormina (Duomo) and the cathedral is difficult to call, very modest in size and decor. Probably the smallest I've ever seen, not only in Sicily, but also in other countries.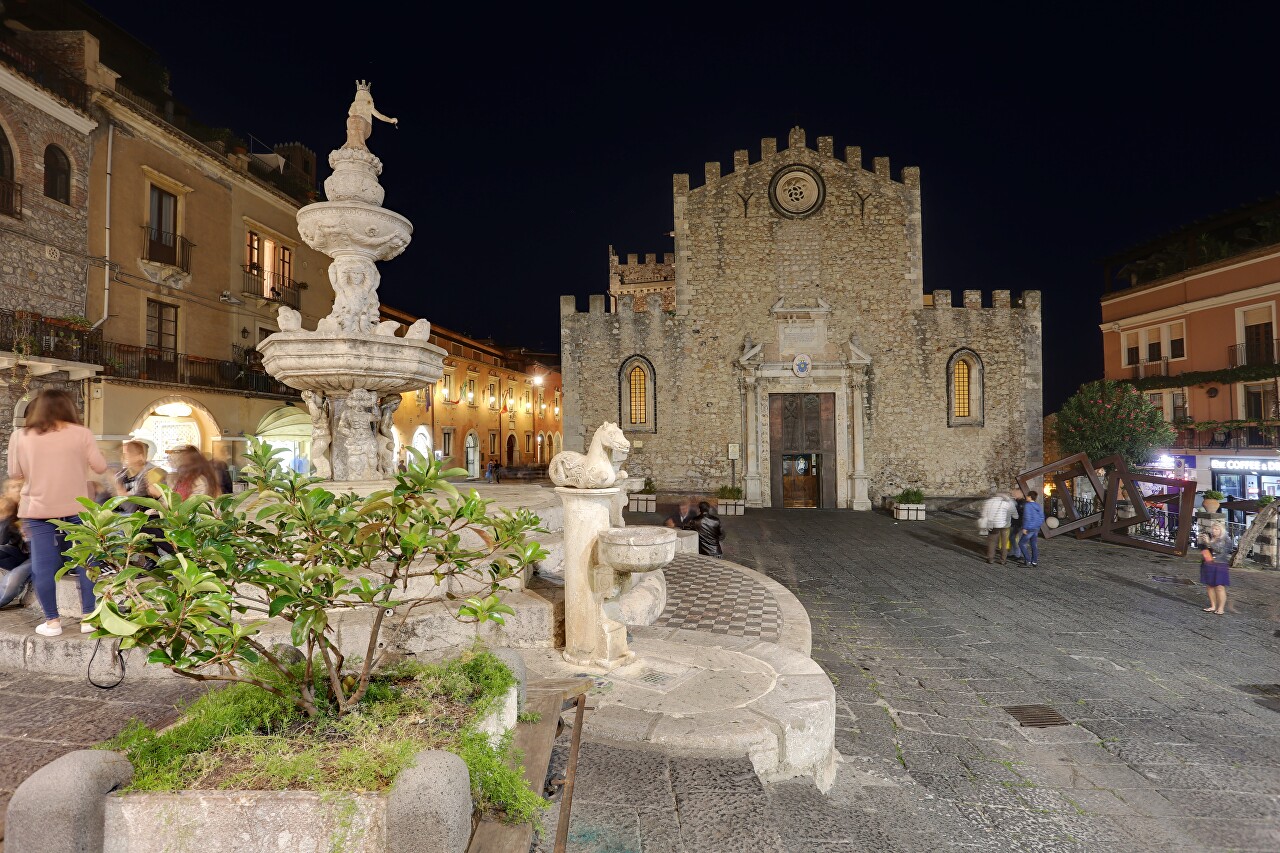 And when I got back to my room, I rented the slope of Monte Tauro from the terrace of the penthouse of the Radizza pension, where I lived for 2 days completely alone.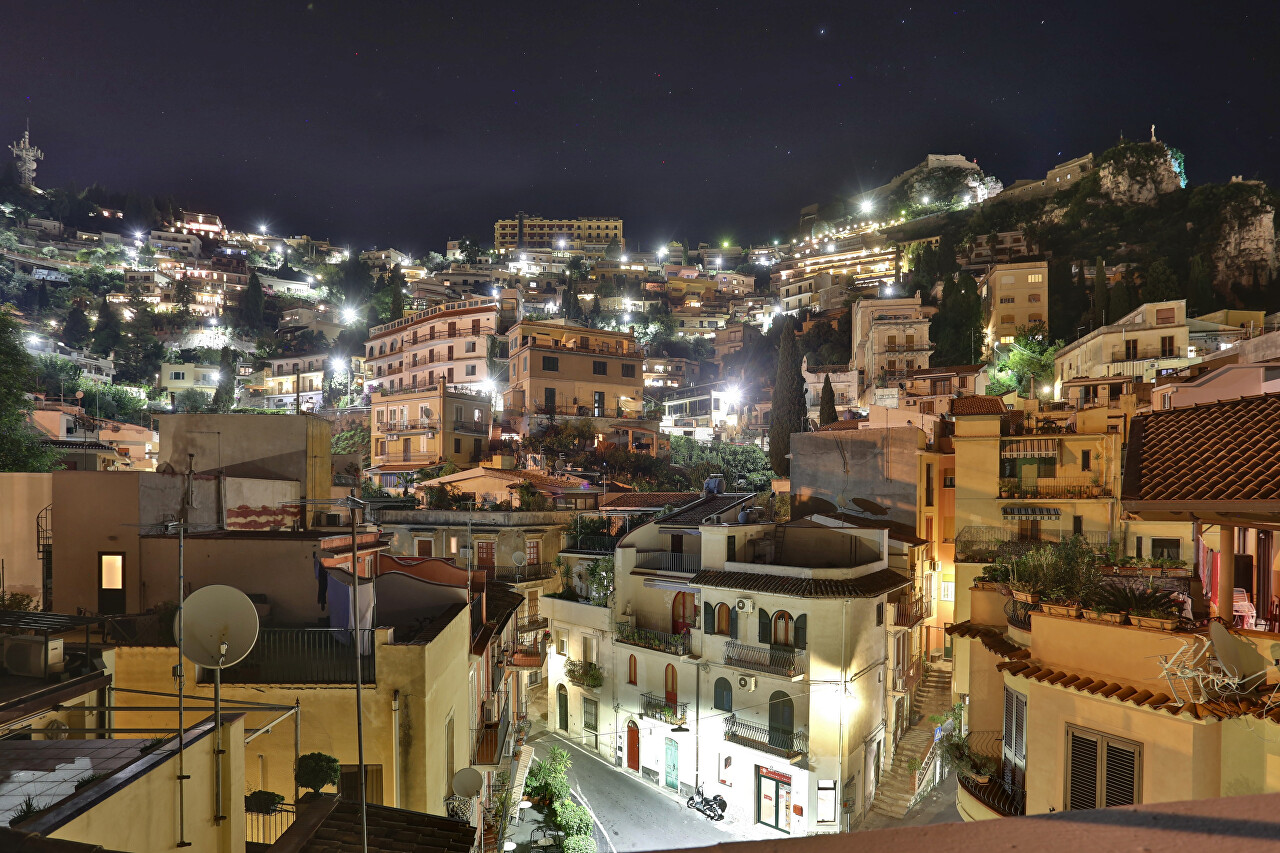 The fortress of Monte Tauro (Castello di Monte Tauro, Castello di Taormina) and the church in the rock (Madonna della Roca). The church itself, of course, is not visible, since it is precisely in the rock, where a large stone cross stands at the cliff.