Ruins of the Teatro Odeon, Taormina
The Romans, who captured Tauromenium in 210 BC, added another object to the public infrastructure-the Odeon Theater (from the Greek "ode" - singing, "odeon" - "place for singing"), built, according to archaeologists, during the reign of Octavian Augustus, in 21 BC.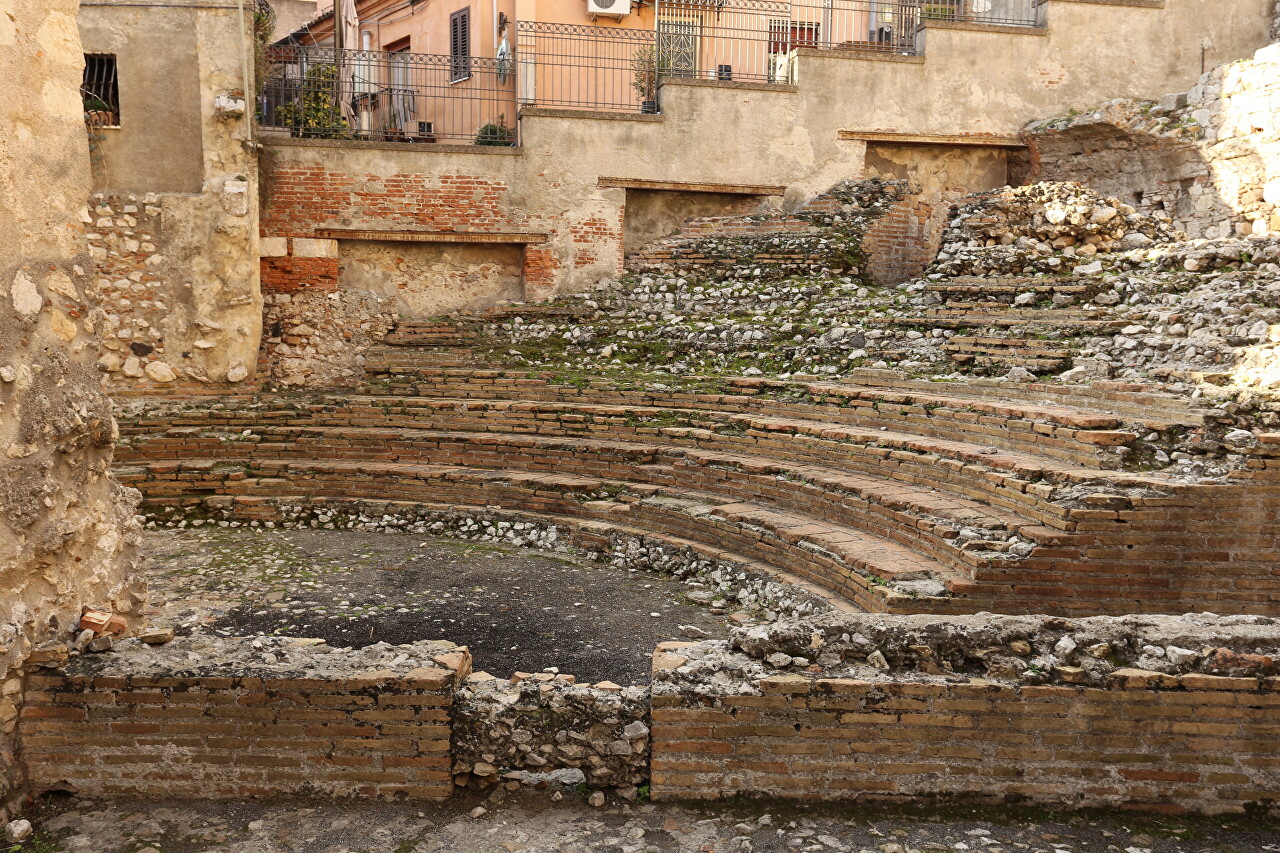 There is no information about the existence of the theater, and the remains of this structure were found quite accidentally at the end of the 19th century. On June 5, 1892, the blacksmith Antonio Bambara, who owned a plot at the back of the church of Santa Caterina, was digging a hole in his land. History is silent - whether he was engaged in agricultural work, or dug the foundation for the structure, but anyway, under the layer of soil, the blacksmith found a red brick masonry. It must be assumed that the blacksmith was an educated man, since he informed everyone about his discovery. A year later, the ancient structure, or rather, what was left of it, was freed from a two-thousand-year-old layer of soil. The ruins turned out to be a small theater with a classical layout, including a stage, an orchestra and a grandstand for two hundred spectators, located in an amphitheater.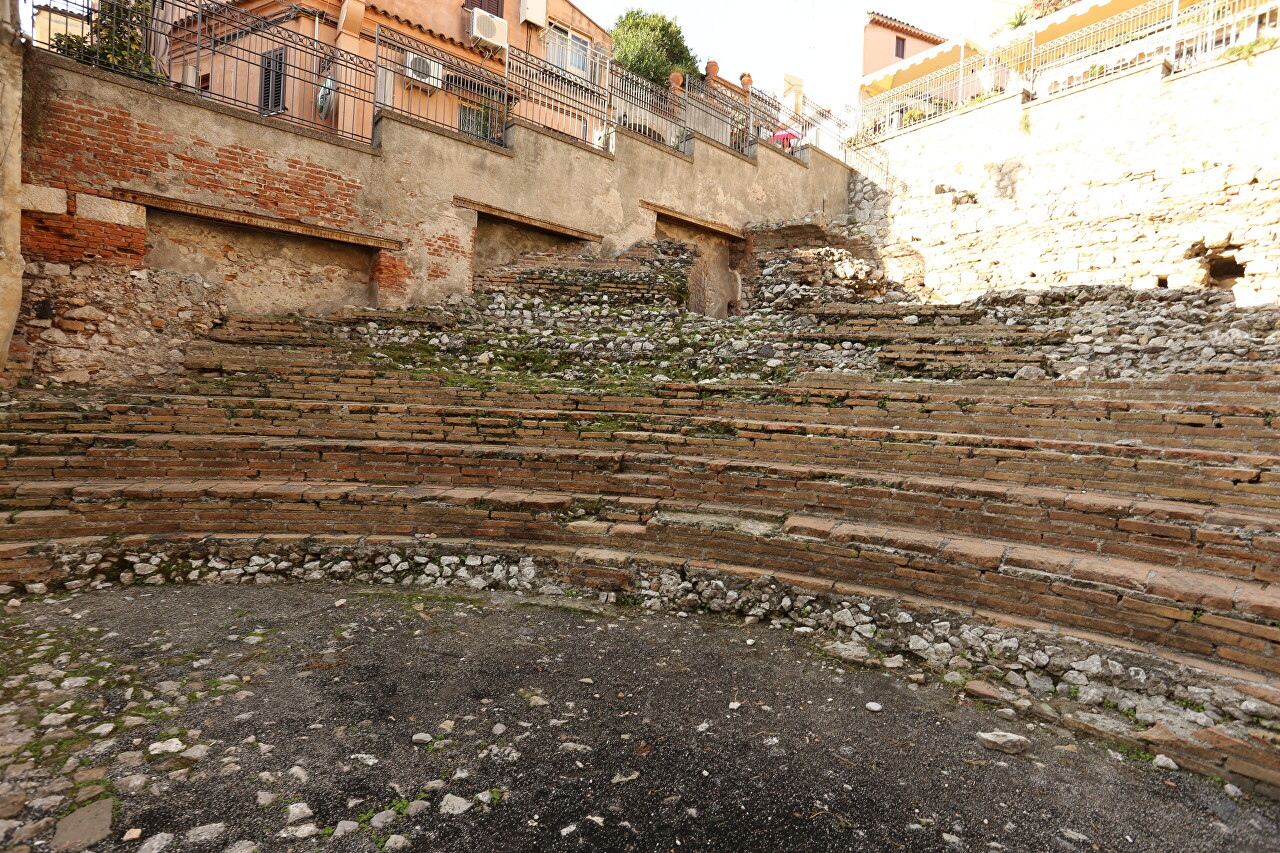 The audience got to their seats from the gallery under the stands, through 5 passages, each leading to its own sector. Along the edges of the amphitheater, you can see rooms for artists and musicians. The geographical orientation of the theater is somewhat different from the standard one. Usually, such structures have a stage facing south, for better illumination. The Odeon stage is directed to the northeast, as the builders used the stylobyte of a Greek temple (presumably dedicated to Aphrodite) as the stage.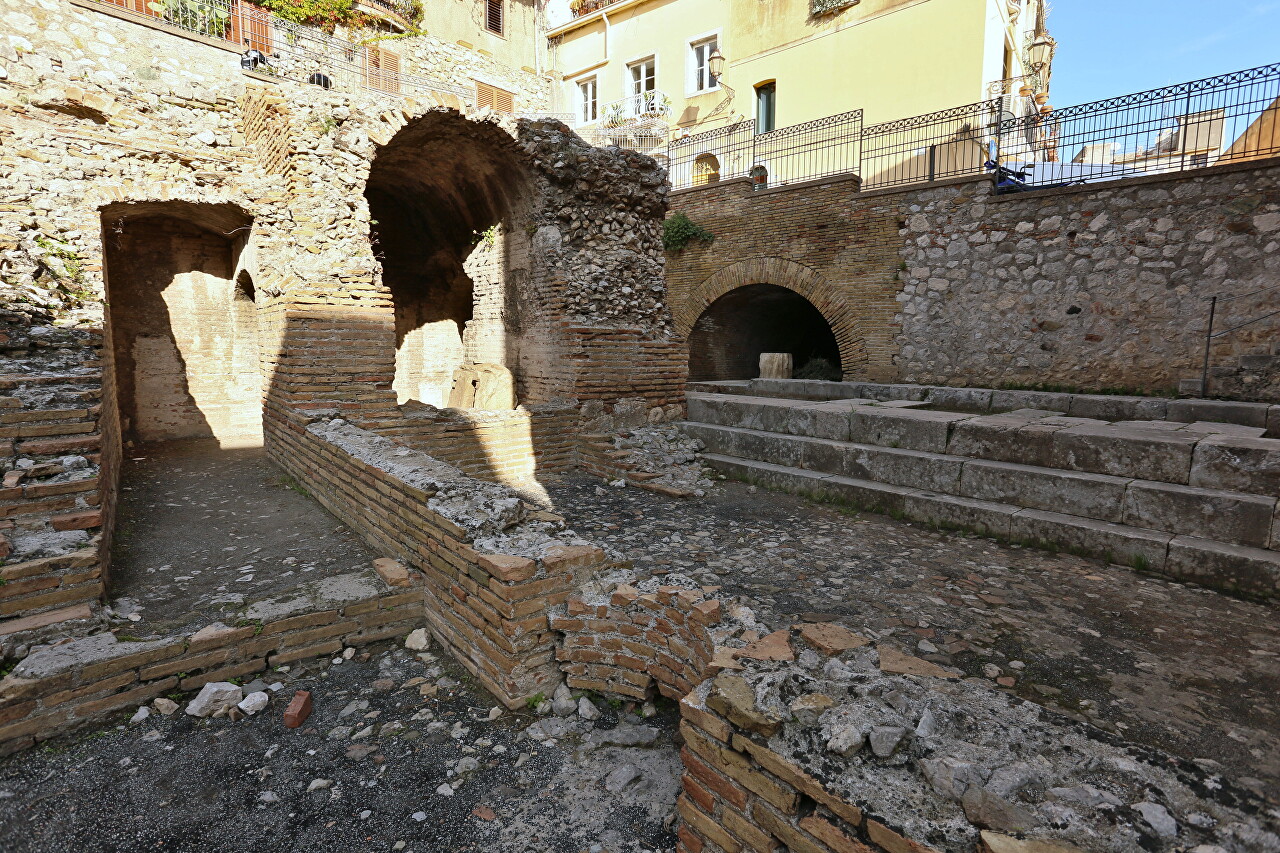 Since the theater was located in the very center of Tauromenium, it is quite possible that it was used not only for performances - court hearings, speeches of officials and clergy could take place here.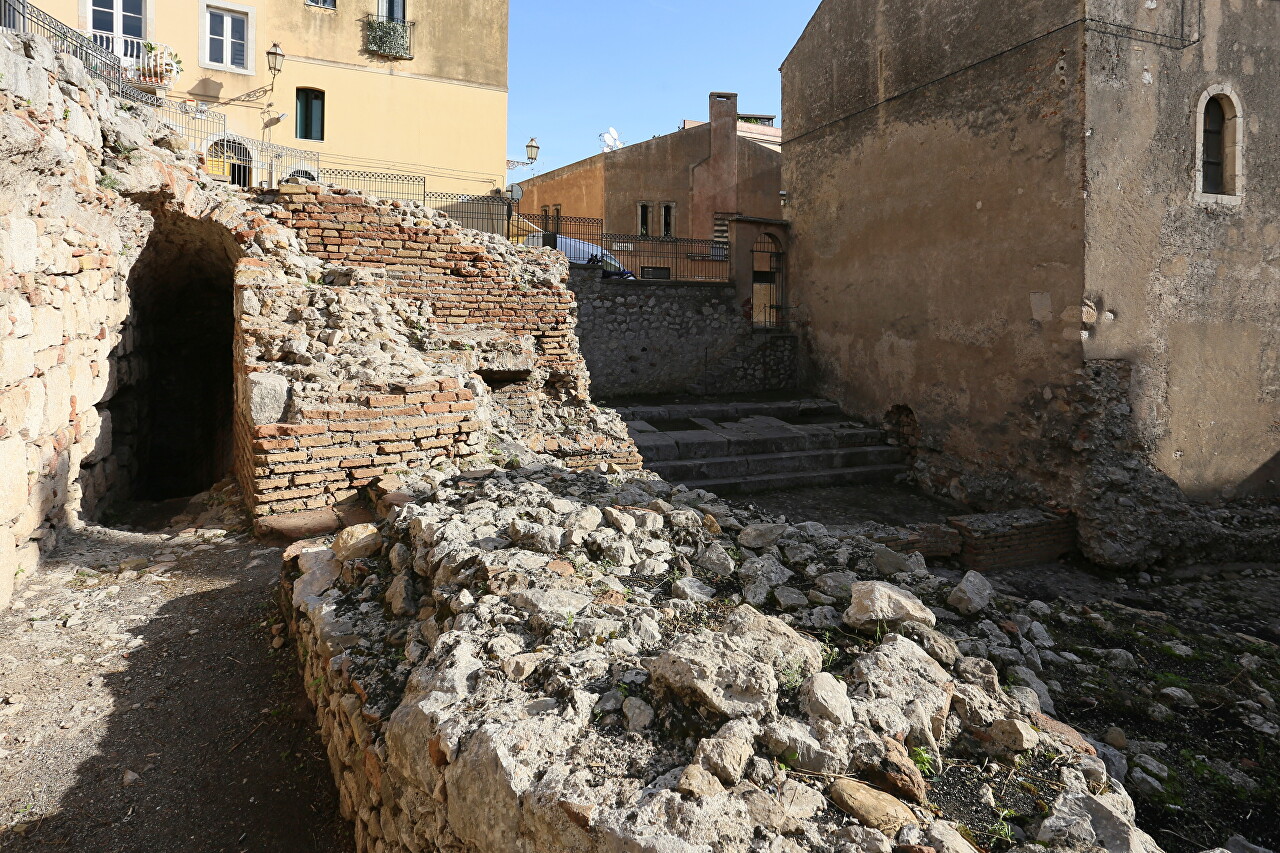 The ruins are located in the north-eastern part of the old town, between Via Timeo and the Church of St. Catherine of Alexandria, and can also be reached from Corso Umberto, Via Fratelli Ingegneri, which starts at the famous Profumeria Russotti store.